Travel: The journey / Oaxaca
Changing of the tide
We embark on a roadtrip around a surfers' paradise turned blossoming art hub on the southwest coast of Mexico.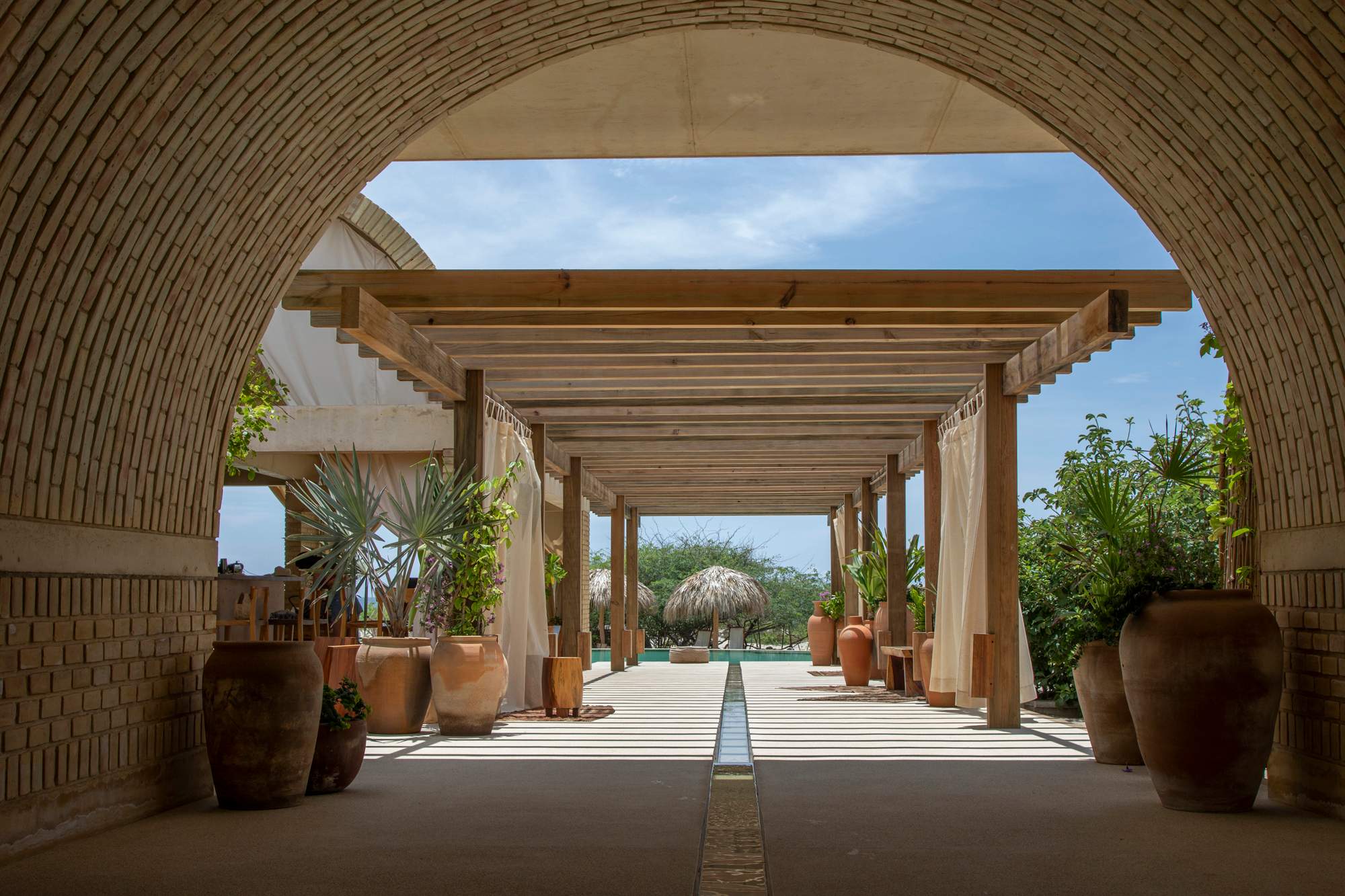 The area around the town of Puerto Escondido on Mexico's Oaxaca coast has long been surfing central. But in recent years entrepreneurs and designers have opened businesses using modern Mexican products and experiences, while the Mexico Design Fair launched here in May. But the fact that this transformation from backwater to design hub isn't complete makes our pilgrimage particularly promising. The route could be driven in two hours but is best undertaken slowly over three days.
Day one
Distance: 6km
Stay
Hotel Escondido
A string of 16 cabanas hidden on a slice of sandy beach.
hotelescondido.com
Eat
Kakurega Omakase
Hotel Escondido's diners enjoy a Mexican meets Japanese menu in an open-air Alberto Kalach-designed pavilion.
Drink
Cobarde
An earthy outdoor bar where customers sip small-batch mezcal late into the night.
Villa de Tututepec de Melchor Ocampo, Puerto Escondido
Puerto Escondido and beyond
Day one
Don't follow the signs to Puerto Escondido as you pull out of the tiny airport. Instead, veer right and make your way along a narrow road peppered with palm trees and tropical greenery fringing the asphalt. From behind the windshield you'll see rolling green hills and glimpses of estuaries and the sea, as well as small roadside stalls flogging beer and signs promoting tours to see bioluminescent ocean life after dark. It feels like the middle of nowhere but it's not. Twenty-five minutes west of Puerto Escondido is a coastline that shows how this part of the world has changed.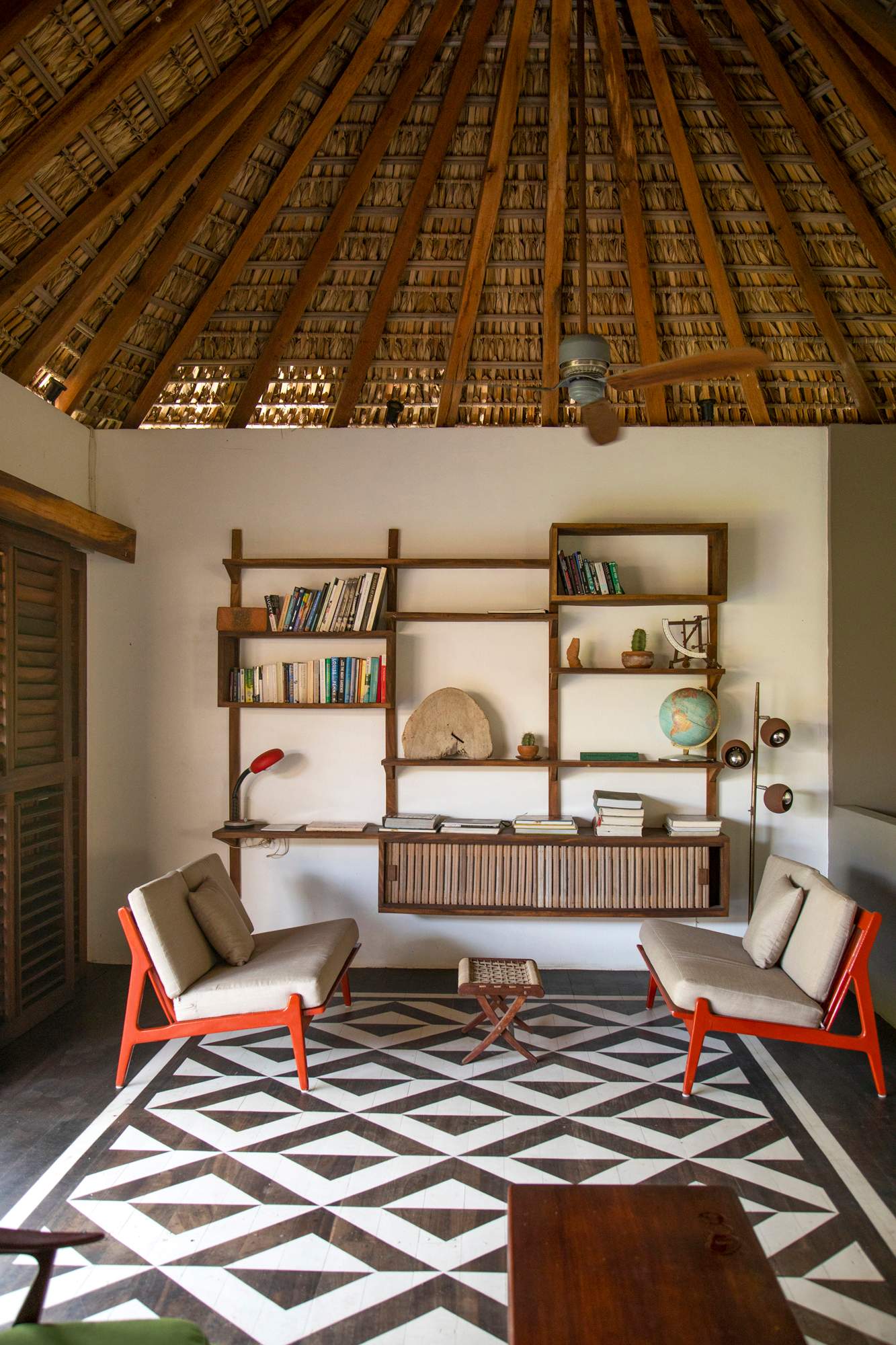 Take a left at a sign that reads "Hotel Escondido" and follow the bumpy road between the ocean and mountains, past papaya fields to a stone-and-thatch hotel tucked within the coastal greenery. In the rainy season an off-road vehicle might be a wise choice. Before you see the ocean, you'll hear it – there's a reason it's a "red flag" beach. "Hotel Escondido was the first thing that happened in the area," says Armando Quintana of the Mexico Design Fair. "Before that, it was just a piece of land with a beach."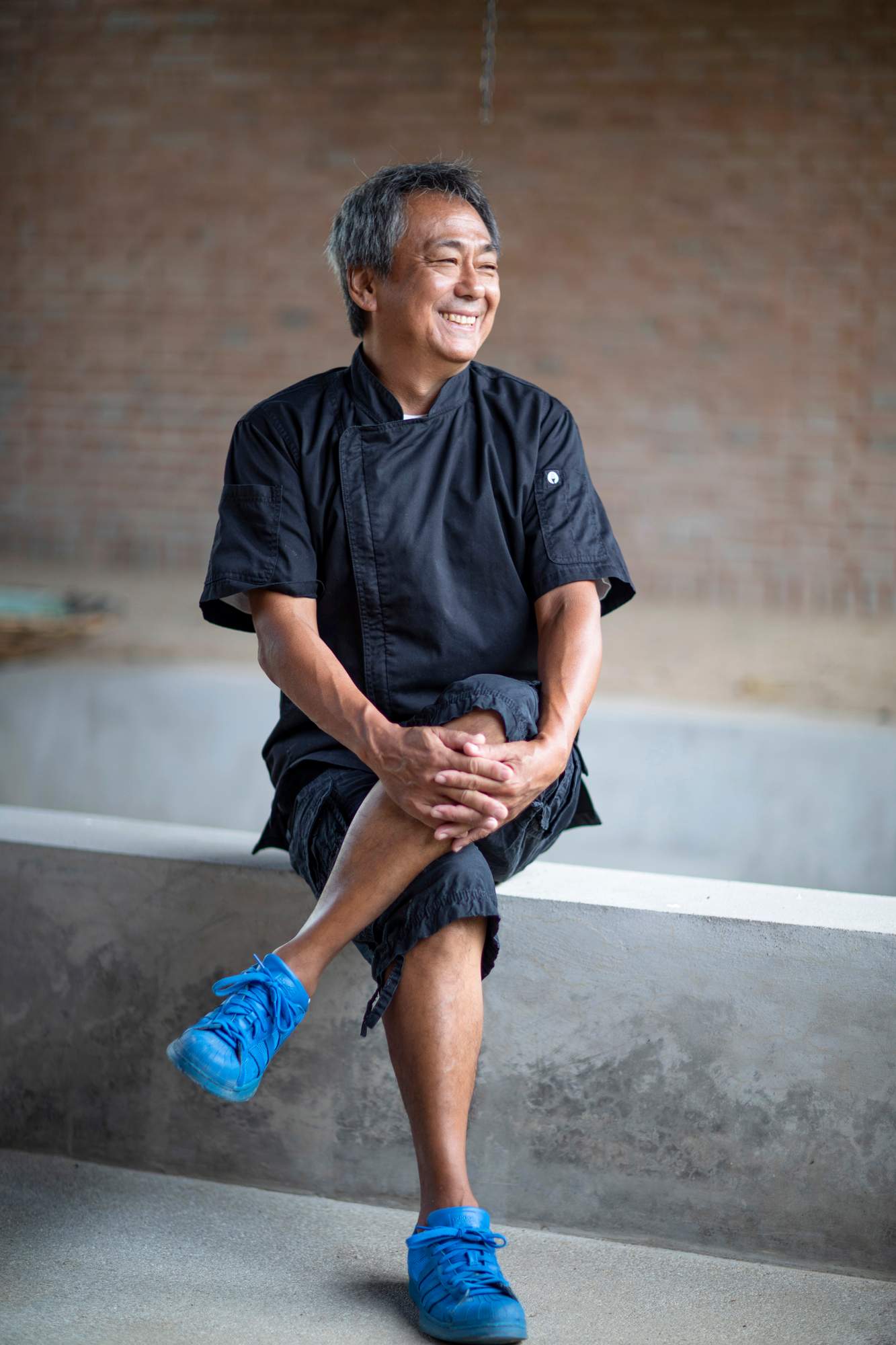 Day two
Distance: 100km
See
Casa Wabi
This oceanside Tadao Ando-designed foundation was launched by artist Bosco Sodi.
casawabi.org
Visit
El Pap elillo
A temple-like sauna and dipping pool.
hotelescondido.com
Eat
Rancho Las Margaritas
This laid-back family-owned restaurant is set on a wooden deck next to a lagoon.
70938 Santa María Colotepec
Stay
Monte Uzulu
Town-centre hotel with a jungle feel (in a good way). At its restaurant, Temporada, food is served on a sunny terrace.
monteuzulu.com
Arrive in time for lunch, when plates of ceviche, fish tacos and margaritas are served in the open-air restaurant or under a palapa (thatched pavilion) on the beach. Then spend the afternoon swimming in the inky-hued beachside lap pool. At sundown, head to Cobarde, an outdoor bar where giant glass globes of small-batch mezcal sit behind the bar like beakers in a science lab. The food here is superb and the chef cooks daily dishes from whatever he finds at the market; on the day that Monocle visits it was octopus and mahi-mahi with leeks. Co-owned by Claudio Sodi – brother of artist Bosco Sodi – Cobarde is the coolest meeting point near the hotel and is a sure sign of where this area is headed. "There used to be no common place to gather where you could chat," says Claudio, who spent his childhood visiting and has seen the evolution first-hand. "The area is changing wisely."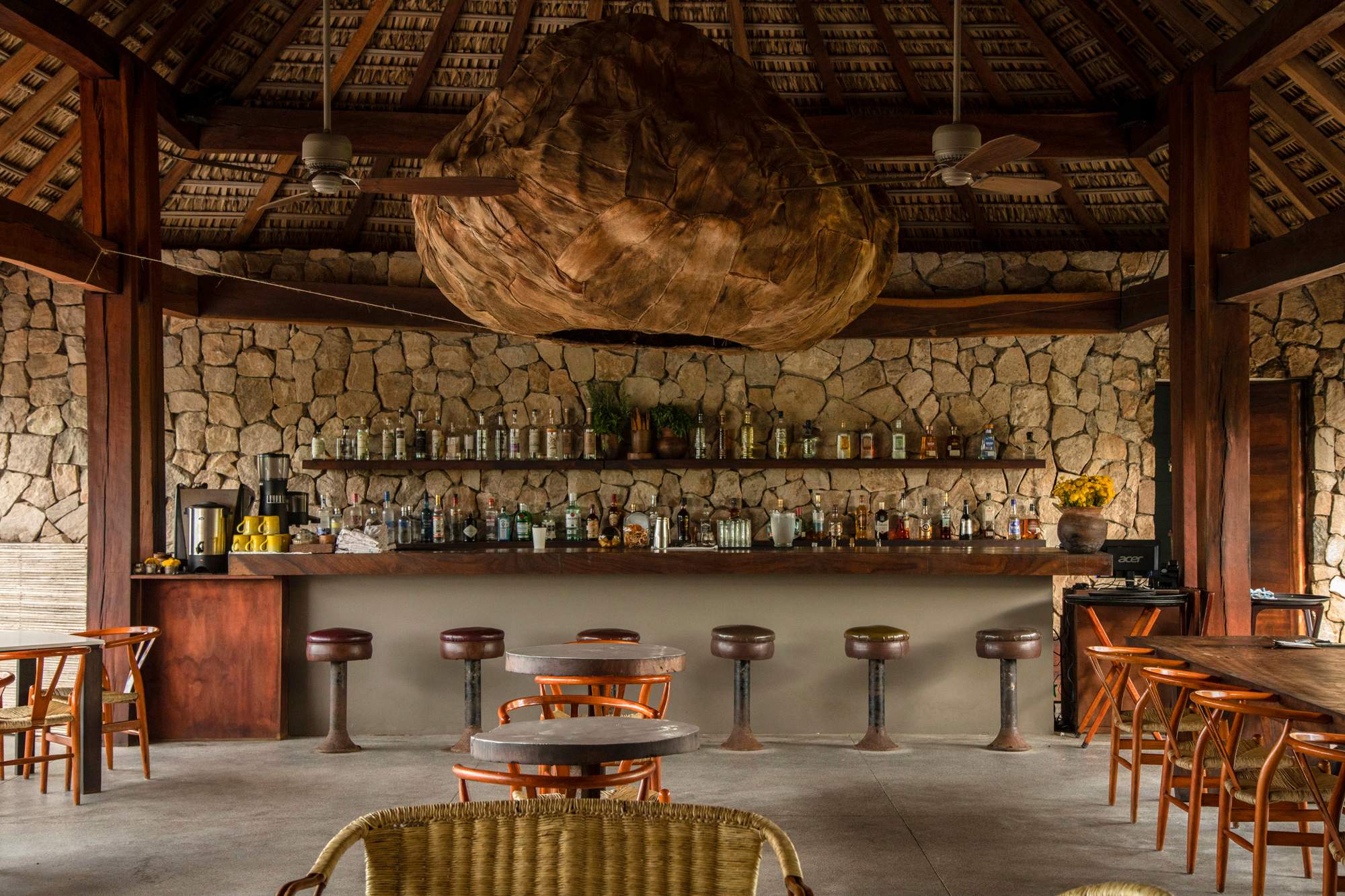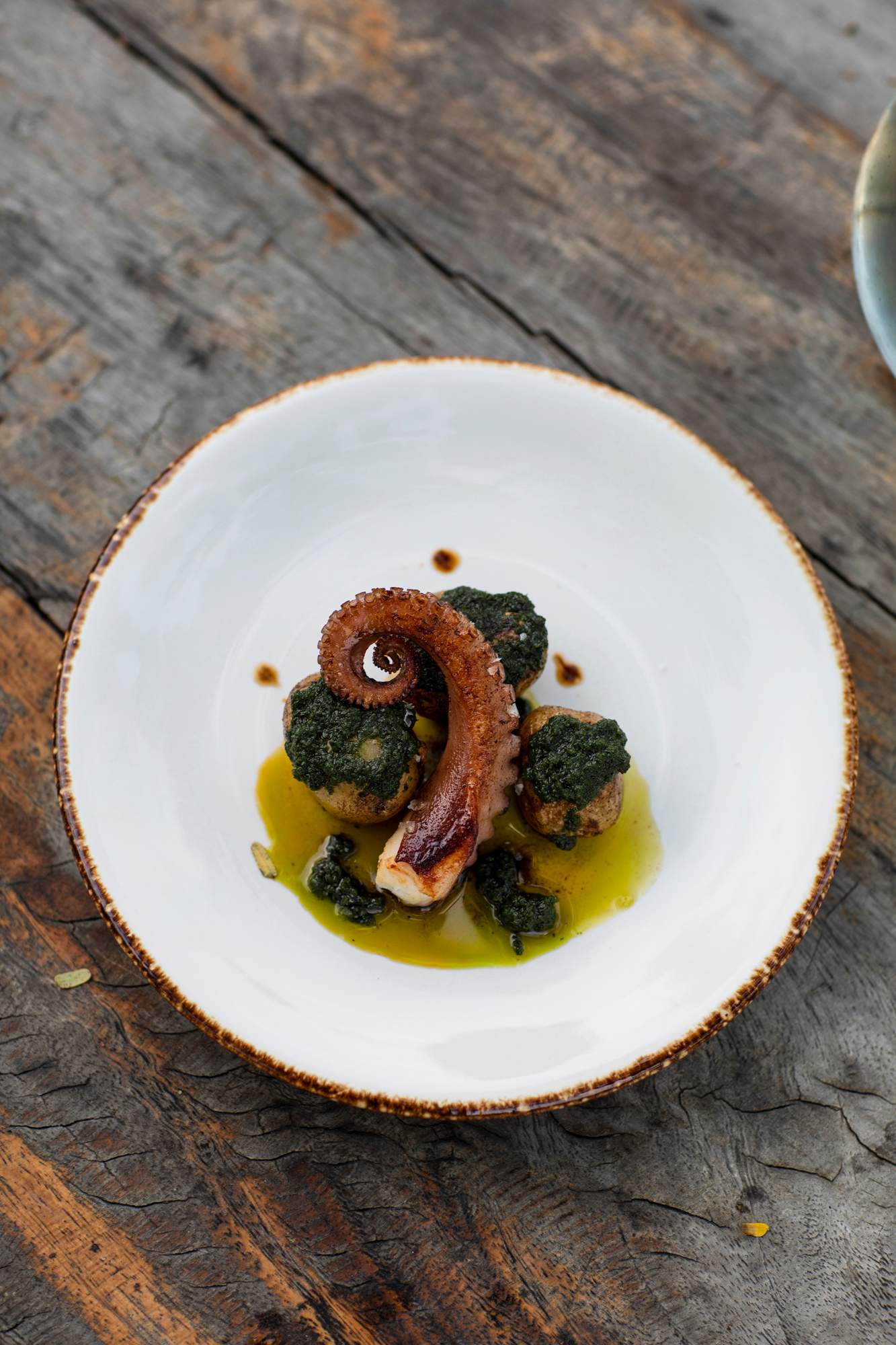 Dinner is conveniently located a few metres away at Kakurega Omakase, a 12-seat omakase experience operated by Mexico City-based Grupo Habita, set in an elevated cement, brick and thatch building designed by Mexican architect Alberto Kalach. The menu, created by chef Keisuke Harada, includes sashimi with jicama, and udon noodles with squash-blossom tempura. The view, overlooking a field that eventually meets the mountains, is hard to beat. Rest up, though, there's a busy day ahead.
---
Outer Puerto Escondido to San Agustinillo
Day two
After breakfast at the hotel, it's time for a morning stroll along the beach, from Hotel Escondido to Casa Wabi. There's no missing the Tadao Ando-designed foundation and artist's residency founded by Bosco Sodi in 2014. The magnificent soaring cement building contrasts with the wild vegetation and tawny beach, yet somehow fits in perfectly. Tours need to be booked in advance and don't forget to ask your guide to take you to see the Kengo Kuma-designed chicken coop (yes, really) and other marvels by the likes of Portugal's Álvaro Siza.
After exploring, you can take a quick bike ride to get to the El Papelillo sauna, 800 metres from the hotel. The temple-like terracotta building, designed by Mexico City-based studio Tezontle, is set back in the jungle, with a small dipping pool in which to cool off.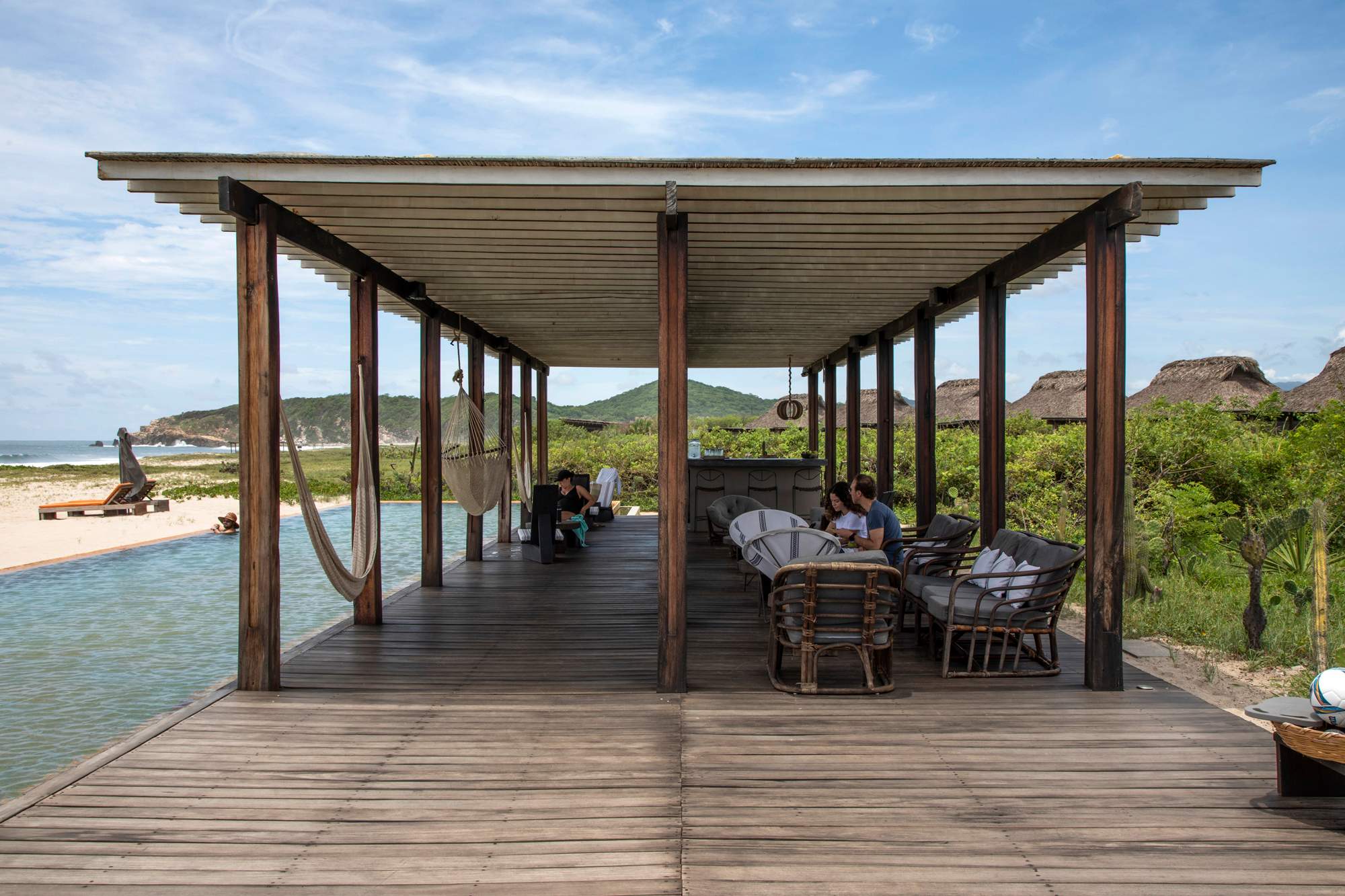 After a quick post-sauna shower, it's time to hit the road. Head along the dirt road then back onto the R200. Drive east for about an hour, past Puerto Escondido, where the road branches into two lanes from a single track. About 20 minutes after passing the centre of town, take a sharp right off the highway onto a rough road and stop at Rancho Las Margaritas. The family-owned restaurant, on a deck overlooking a lagoon fringed with mangroves, is an unexpected paradise. There is no printed menu and the family only speak Spanish – but whatever you order will be good.
Afterwards, head back east to the highway in the direction of Mazunte, until you reach the tiny beach town of San Agustinillo, about an hour from Rancho Las Margaritas. You'll stay at Monte Uzulu, a boutique hotel founded by Mexican creative director Alan V Favero. Up a winding alley behind the main street, the hotel is almost swallowed by the jungle and resembles a treehouse.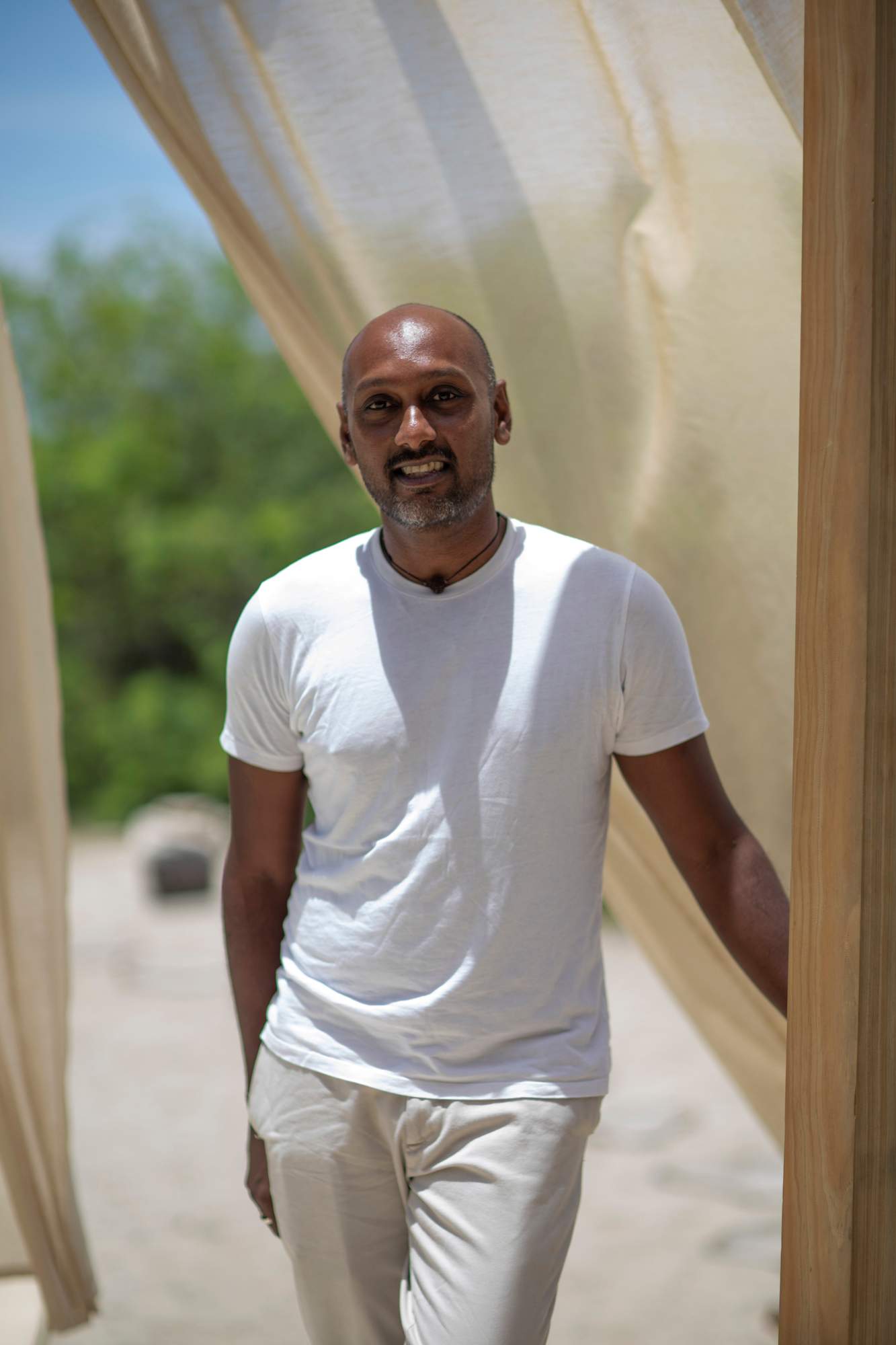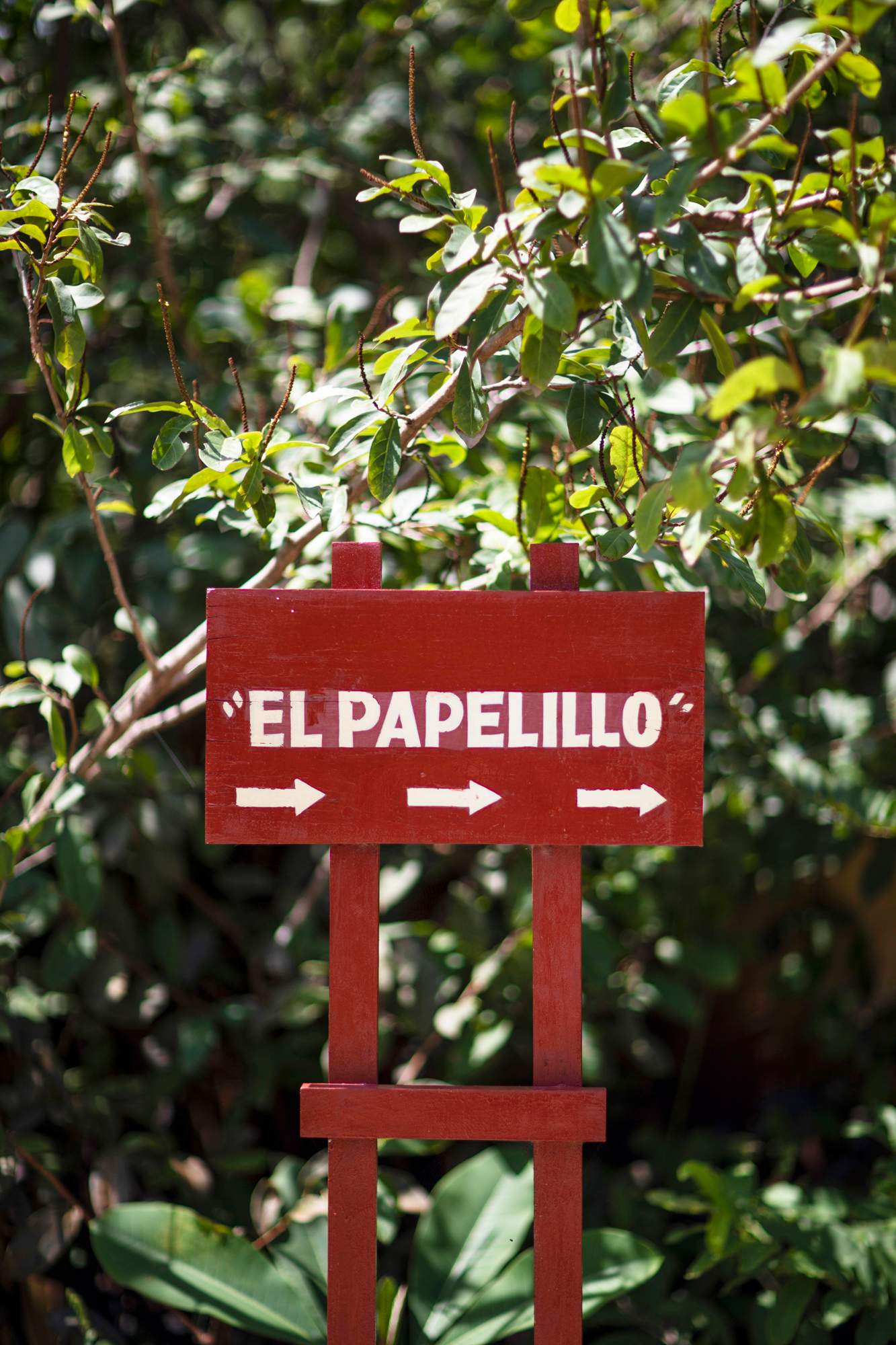 "It's meant to feel like you didn't know it was here," says manager Tatiana Sada. The earthy rooms have distant sea views, giant cement baths, tall wooden shutters and no air conditioning (there are powerful fans), allowing the jungle sounds to drift in.
Take an amble along the beach before grabbing dinner at Temporada, the hotel's restaurant, which offers a fresh menu featuring whole grilled fish, ceviche and grilled nopales (cactus), with rainbow tortillas and a cool beer. Tomorrow it's off to Monte Uzulu.
---
San Agustinillo to La Barra, Puerto Escondido
Day three
Monte Uzulu is right in town, so you're as likely to be woken by the sound of a distant mariachi band as the roar of tumbling waves. Grab a breakfast of black coffee and a fresh papaya with a squeeze of lime before heading an hour west in the direction of Puerto Escondido. The Casona Sforza hotel is about 20 minutes west of the town, set off the highway down a string of potholed roads that lead you to an empty strip of beach. The sandy-hued building, which has eye-catching vaulted brick arches, is owned by Mexican entrepreneur Ezequiel Ayarza Sforza and was designed by his friend, the architect Alberto Kalach (who also designed the Kakurega pavilion). "The arches were Sforza's idea," says general manager Olivier Janicki. "He likes circular forms for the circulation of energy. It helps wind and energy flow through." The oceanside property's profits go to Pueblo Del Sol, Sforza's nearby community project that invests in honey and coffee production.
Day three
Distance: 60km
Stay
Casona Sforza
This smart hotel has vaulted ceilings and neutral rooms.
casonasforza.com
Drink
Savanna
A laid-back spot for a late-afternoon drink overlooking a renowned surf beach.
Eat
Almoraduz
At this smart street-side restaurant, chef Zurita creates French and Italian-inspired dishes alongside Mexican wine.
almoraduz.com.mx
Take a dip in the aquamarine circular pool before the 10-minute drive to Punta in Puerto Escondido for a drink at Savanna, a restaurant and bar that often hosts pop-ups featuring food from the likes of Mexico City chefs Gabriela Cámara and Edo Lopez. Order an ice-cold beer or mezcal and watch surfers ride gigantic waves on the point of Playa Zicatela, the town's surf beach. Then make the 10-minute drive or hop in a cab and head for dinner at Almoraduz on the other side of town. It's a much-loved restaurant, headed by chef Quetzalcoatl Zurita, serving Oaxacan cuisine.
"When we opened eight years ago people thought we were crazy because no one would come," says Zurita, who is originally from a town 90 minutes away. "But people are coming here from all over the world." When you taste the restaurant's corn puff, stuffed with green chorizo and black mole enchiladas filled with confit duck, it's easy to see why. Linger into the night and watch as barefoot surfers, boards in hand, head up from the beach, long after the sun has dipped below the horizon.