The Agenda / Global
Culture: Global
The Haruki Murakami Library, Martin Margiela and art meets politics in Iceland.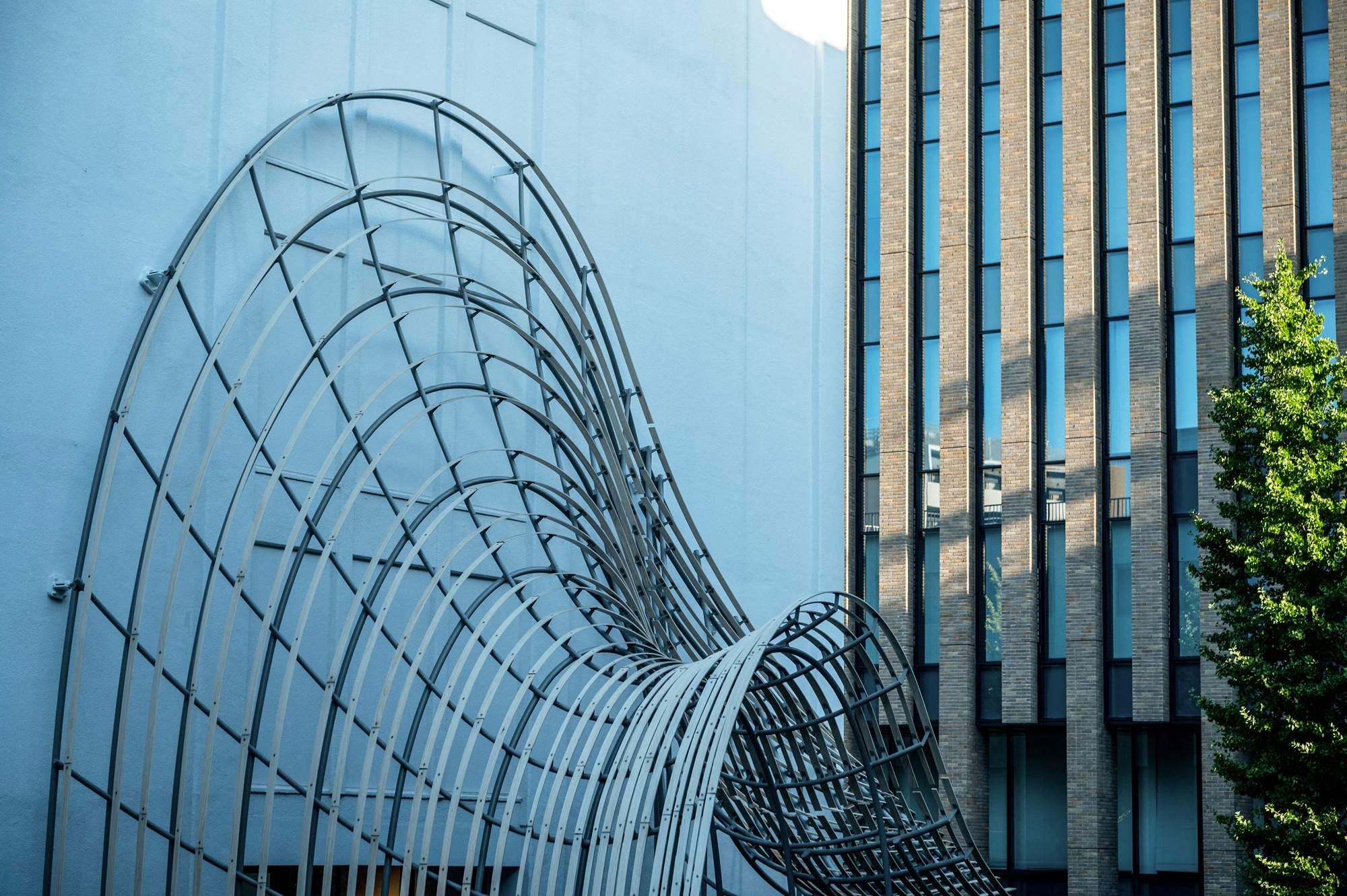 Literature –– Japan
Living proof
Tokyo's Waseda International House of Literature doesn't give much of its focus away with its official name but its nickname, the Haruki Murakami Library, says it all: this new public institution is a haven for fans of the prolific and celebrated Japanese writer. Best known for his magic-realist novels, Murakami donated all of his titles since his debut in 1979, together with their translated editions in about 50 languages and about 15,000 of his own vinyl LPs. There is also an archive of his notes, 600 scrapbooks  filled with clippings of interviews and reviews (closed to the public), and a full recreation of his study – as well as a café, radio studio, audio room and the piano from Peter Cat, the jazz bar Murakami used to run in the city.
Murakami attended Waseda University from 1969, the same year that Tadashi Yanai, founder of Uniqlo's parent company Fast Retailing, also enrolled. The latter's attachment to his alma mater is not the only reason why he decided to foot the entirety of the ¥1.2bn (€9.2m) renovation bill: he also sees the soft-power potential of a project like this, given that he is "concerned that Japan has lost its ability to promote not only its literature but also its culture to the world". That's why the university enlisted the services of Kengo Kuma – arguably Japan's best-known architectural ambassador – for the job. 
Many nations wait until after their most famous writers, artists and composers have moved on to what Murakami calls "not the opposite of life, but an innate part of it" before celebrating them as national icons. But in recognising this living writer's international importance and pull, Waseda University has shown that there's no time to waste and that libraries need not take the form of mausoleums; they can be living, evolving cultural institutions. Let's just hope the team has left enough room on the shelves for all the Murakami bestsellers that have yet to come.
waseda.jp
Martin Margiela's fashion career put him in the artist category for more than his hermetic aura; his work was disruptive, challenging and inspired. Now 40 of his works will be presented this autumn at Paris's Lafayette Anticipation Foundation.
"Very early in my life I became obsessed with fashion and developed my own vision by presenting it in the most conceptual way possible," says Margiela. "After many years the human body as my only medium felt too narrow and the system became suffocating. I needed a wider spectrum with total freedom in creative expression."
Artists used to be the fashion designer's more mysterious cousins. Could they become their cooler versions too? The faster and bigger the fashion industry becomes, the more art seems to have the edge. 
---
Politics–––iceland
Spin artist
In 2016, fêted artist Ragnar Kjartansson made ads for Iceland's green party, Vinstri Graen, that saw him posing in front of a hard-to-watch art performance, talking about the party's support of art. For the latest elections, he filmed himself entering the government building laden with bags from a discount grocery shop to stress the parsimony of Vinstri Graen's tenure. In another video, set in his studio, he delivered an impassioned political message to camera while painting a male nude. In 2016, Vinstri Graen became Iceland's second-largest party and its leader headed the winning coalition. This time, not even Kjartansson's ads could mitigate a decrease of 4 per cent in the party's result. But the ads did show how subtle the art of great political messaging can be.