The Agenda / Global
Design
&

Urbanism: Global
How to make a design district, architecture for bees and the On Design column.
the urbanist ––– london
Site specific
For the past 25 years, UK developer Knight Dragon has been trying to make something out of nothing on the Greenwich peninsula in London. Its 60-hectare brownfield redevelopment on the site of a former gasworks is home to a number of white elephants, headlined by the Thames-crossing cable car that takes you nowhere in particular.
All of this is set to change with the opening of the London Design District: a cluster of low-rise structures that will house 1,800 workers, from furniture designers to music producers, at cut-price rents. The ambition is to use the selected mix of tenants to manufacture a creative community, something that normally develops organically over decades. Although some might think this is forcing the issue, it's worth remembering that similar approaches have worked in Milan and Dubai in recent years, where design neighbourhoods have been curated, built and are now thriving.
Indeed, the London Design District is setting itself up for success by creating buildings tailored to designers' needs. "Having a space that is dedicated to creative pursuits allows designers to do their best work," says Helen Arvanitakis, the District's director. "As an example, we've made sure we have really good natural light that's not from south-facing windows, so there's no glare for those in the buildings."
The 16 structures here, designed by eight different architects to ensure a diverse built vernacular, are packed closely together, creating a warren of lanes and public squares – and a welcoming, human-scale environment. It's supported by clever programming too: a publicly accessible rooftop basketball court invites spontaneous sporting pursuits; students from Ravensbourne University are already studying on site at all hours; and a smart canteen hosting food vendors from the area draws people in over the course of the day.
All of this has helped to create an urban environment that has set up this pocket of southeast London to be a thriving hub of activity in the long run – whether that's as a creative community or not.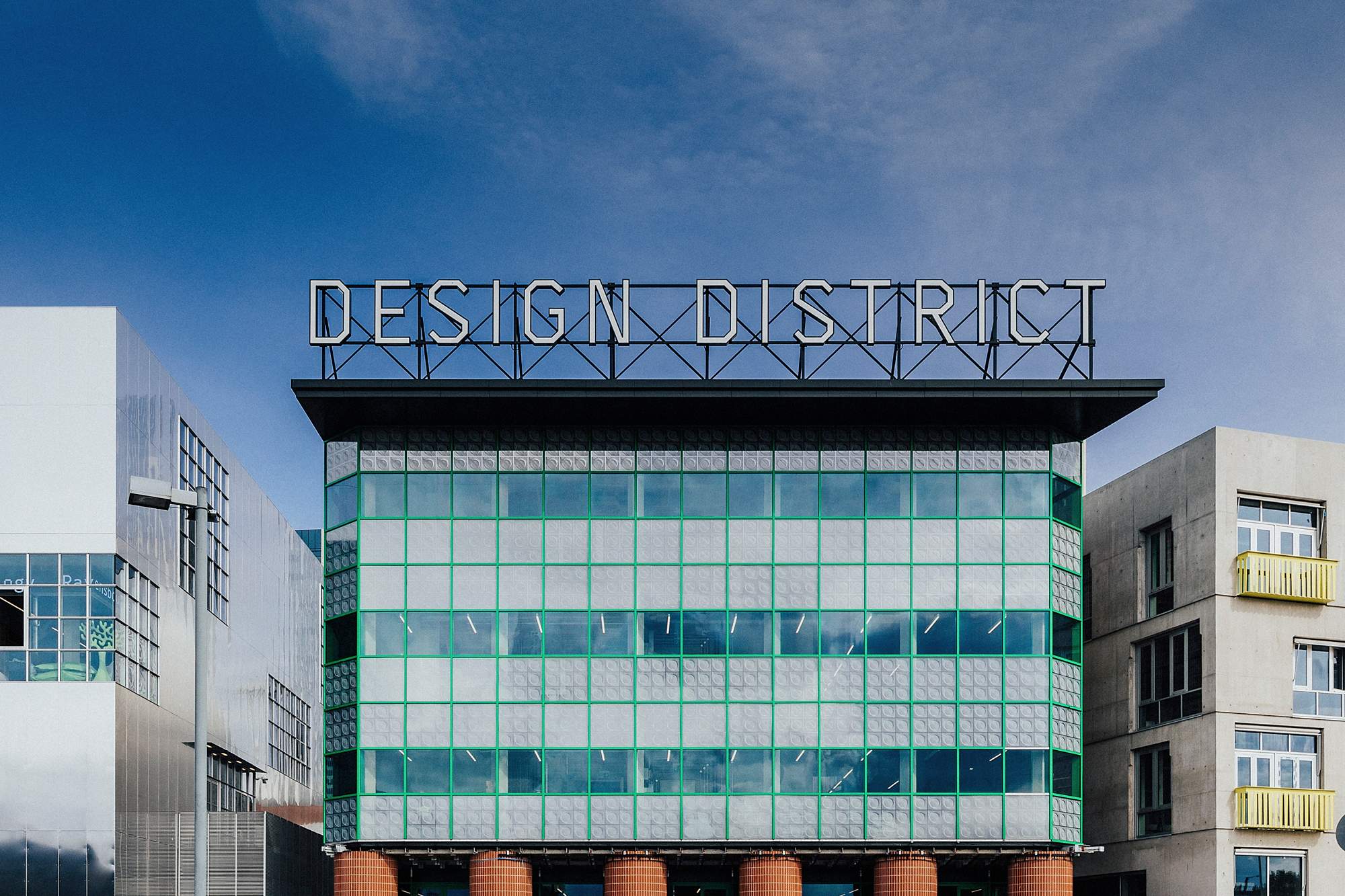 ---
Design
Denmark ––– Bees
Get nesting 
Here's a smart idea about being kinder to our environment. Beehives have been created from offcuts from Danish timber specialists Dinesen's factory.  And this particular "nesting shelter", which shares the name of one of architect Jørn Utzon, makes for a fine minimalist piece of garden furniture. It also aids pollination of plants, providing more space for bees, whose habitats in cities are under threat.
habeetats.com
"Having a space that is dedicated to creative pursuits allows designers to do their best work"
---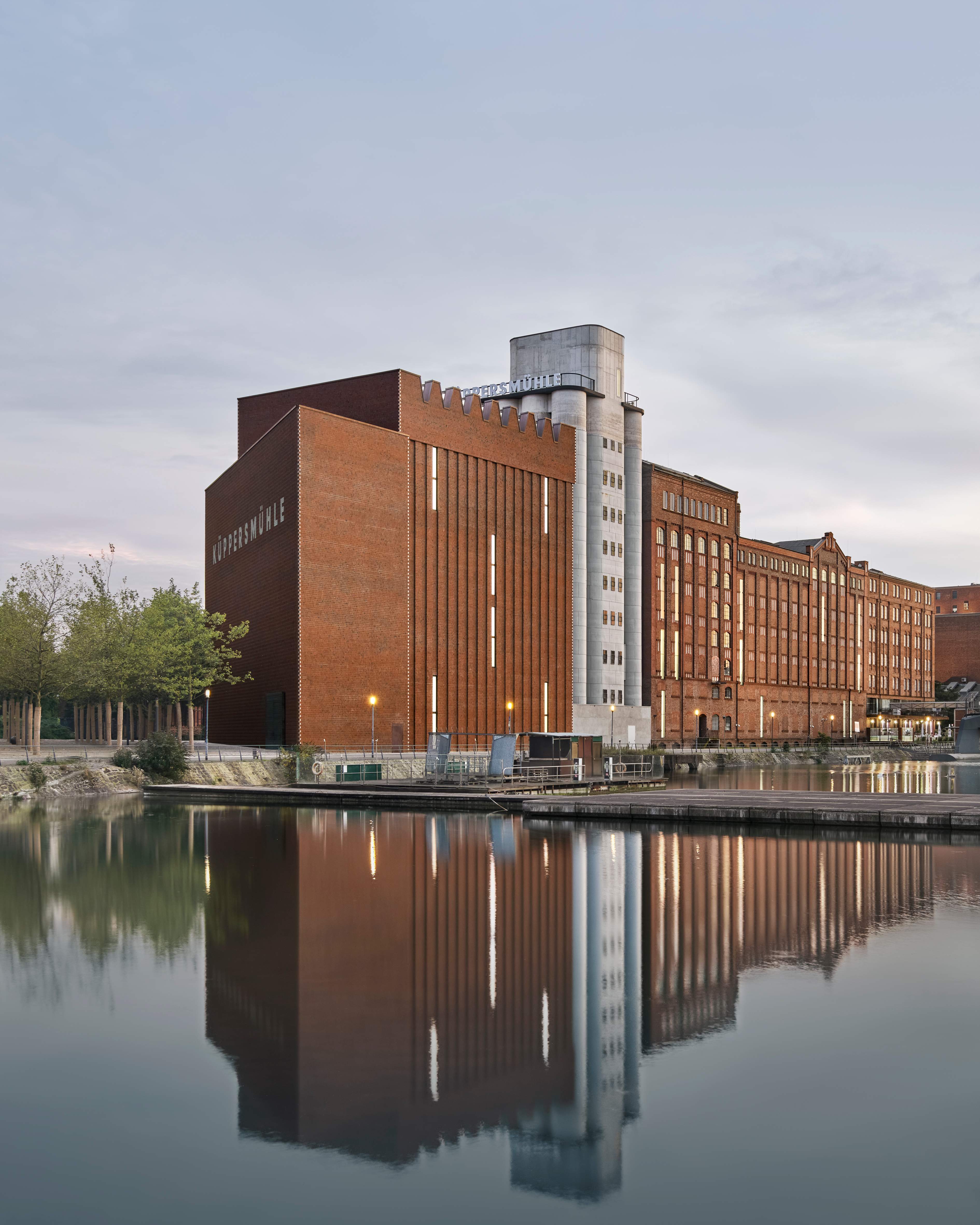 Germany ––– museum
New bild
Often in architecture, the polished final photographs of a project don't do the story of the design process justice. And while the images of this handsome  transformation of a former grain mill in the German town of Küppersmühle into a contemporary museum are certainly glorious, the efforts to get this extension off the ground are equally impressive.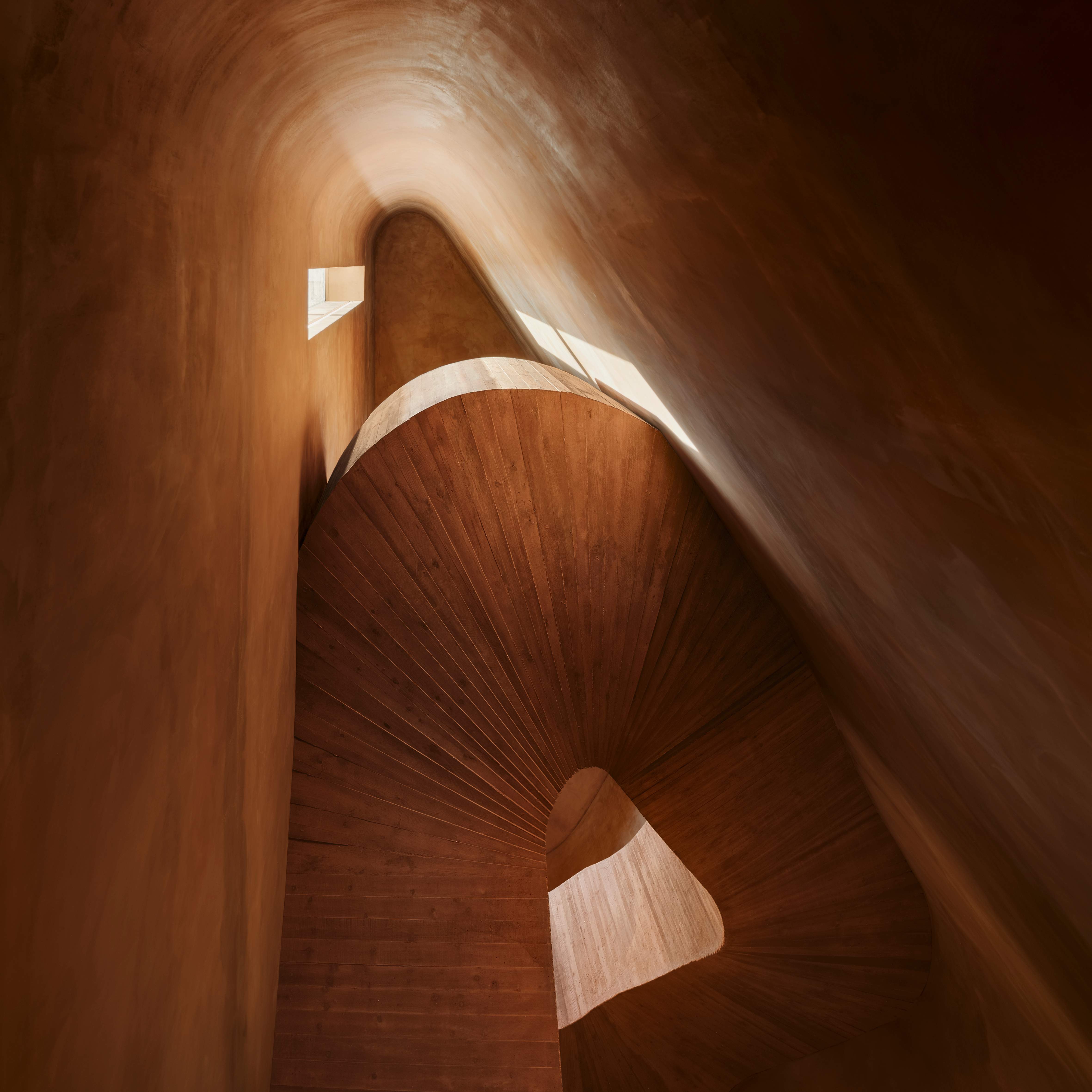 Swiss architects Herzog & De Meuron's first project here was a regeneration of the 1860 building into a cultural space to bring new life to a downtrodden corner of town. It was completed in 1999 when the mkm Museum Küppersmühle for modern art finally swung open its doors to the public. However, a key planned extension, due to finish 13 years ago, was halted by faulty work from the steel company involved, which went on to go bust. Securing backing by the family owners of the project, Herzog & De Meuron had a second crack at it – revising an original plan to pop an illuminated cube on top of the existing silo towers and instead create something more empathetic to the original architecture.
The result is a new section of elegant brick-lined extensions that partially encloses the existing silos and effortlessly allows the galleries, which highlight German and European postwar art, to flow between the old and the new. 
---
On Design
nolan giles on...

Forward planning
During the pandemic there have been proclamations that in the future all surfaces would be sleek, easily cleanable and germ proof; that offices would see employees spread out widely (if people ever came back to the office); and that the boardroom was likely to be made redundant. Yet surveying offerings from the world's biggest furniture companies and emerging practices across multiple September design weeks in London, Copenhagen and Milan, this vision has been largely ignored by the design industry. Instead, showrooms were filled with plush new couches and chairs, and conversation at trade fairs about materials and surfaces tended to be focus on warmth and tactility, rather than how they would cope with antimicrobial sprays. 
There are several reasons for this – a key one being that bringing a product to market takes time. We're talking years of experimentation; finding a happy medium between comfort, style and usability; and then tooling up machinery and training employees to make said products at scale. So a quick pivot to wipe-down world was never going to happen. Another reason is that the furniture industry didn't fare too badly during the pandemic – many brands did well just selling products already in their arsenals. Office-furniture suppliers aimed tried and trusted designs at the domestic market for home workspaces, while the affluent, with no opportunity to go on holiday, spent their money on nice furniture for home renovations. 
The furniture industry didn't fare too badly during the pandemic – many brands did well just selling products already in their arsenals
Producing designs that bring joy is where this industry will remain. There is little delight to be found in design that feels cold, sterile and isolates us from others. Makeshift adaptation has been the key ingredient for designs during the pandemic but they have hardly been fun. Placing pot plants in alternate urinals to separate peeing men at posh pubs was a low point. Even the environmentally unfriendly Plexiglass added to areas with a gut-wrenching sense of abandon wasn't easy to celebrate. 
If we want to look at design's future – the furniture and the environments where we will live and work – we need to examine the people who will be creating it. And this is where optimism can be drawn. Younger designers and graduates, who the industry will rely upon to innovate, have lived through this short period of pain but have also been born into a warming planet. They're hungry to innovate and they'll push manufacturers to do so as well. 
My favourite piece of design from a month of shows was a student project for a Muji exhibition in Milan. The Paper Wall Pocket is designed by Ecal student Lucie De Martin and is a simple storage structure made from sturdy laminated paper, which can be easily attached to walls and contains slimline stitched pockets. Space-saving and recyclable, it is affordable design for the masses. Unlike a pot plant in a urinal, it was design born of our times that will actually do us some good.