Knoll / Italy
Faithful to the cause
Knoll's European arm is remaining loyal to its mid-century heritage, while also adding new designs by Piero Lissoni. It all makes for comfortable business.
More than 80 years have passed since enterprising US businessman Hans Knoll and his designer wife Florence founded the furniture company Knoll Associates in New York. And, as you can imagine, much has changed in both the business and the industry since then. Although the couple clearly had grand aspirations for their firm – quickly making it an international brand via subsidiaries in Europe, while also becoming the go-to name for good office design in the US – they couldn't have imagined what Knoll would come to represent by 2021. Earlier this year another industry giant, Herman Miller, acquired Knoll for $1.8bn (€1.5bn), bringing two of the biggest names in design under one mega umbrella going by the name of MillerKnoll.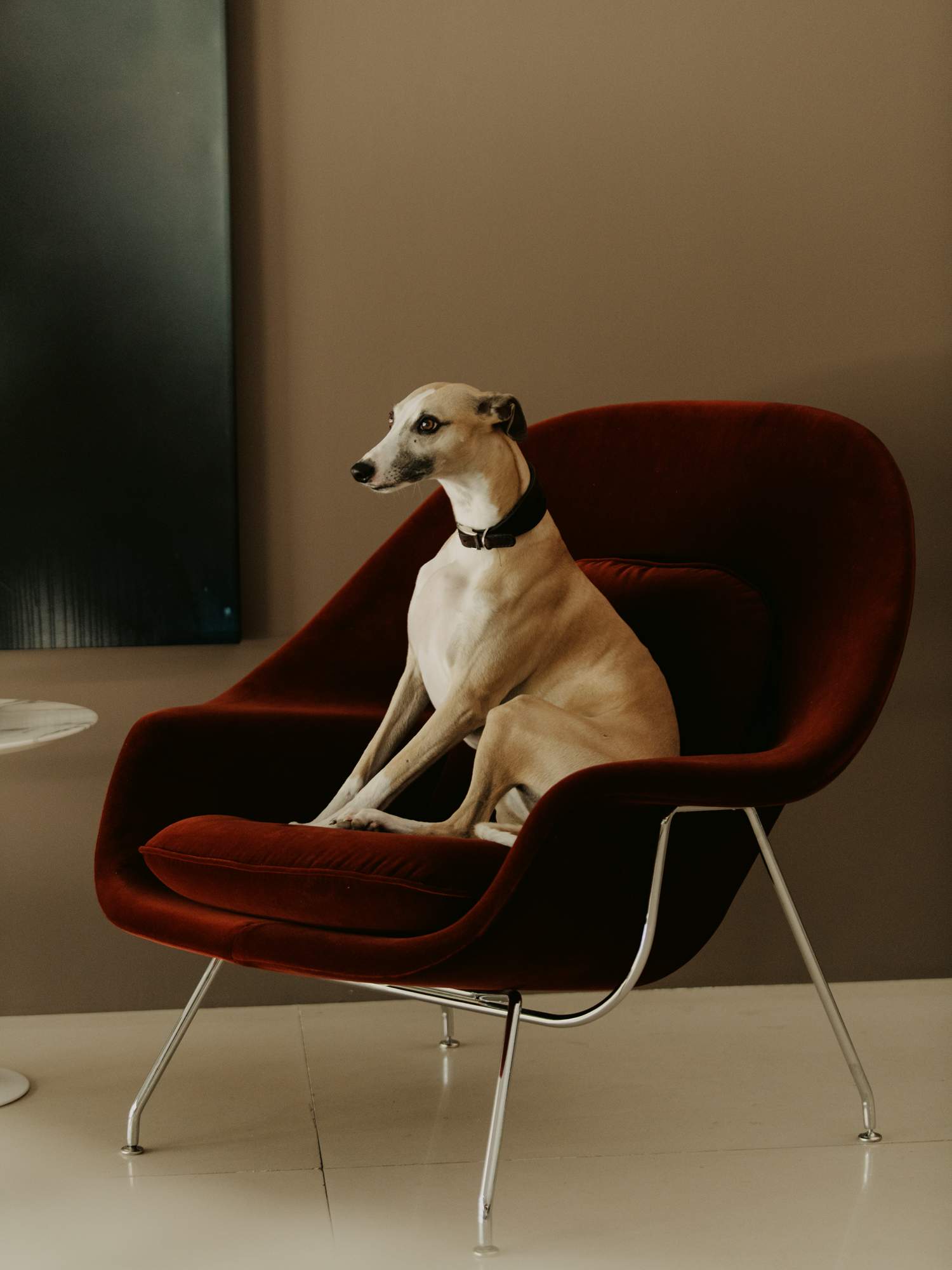 Yet when monocle inspects the production lines at Knoll Europe's plant in Foligno, Italy, which is operated by the company's European subsidiary retaining the Knoll name, the days of Hans and Florence don't really feel all that long ago. As we tour the factory with Demetrio Apolloni, president of Knoll Europe, seat cushions are being hand-stuffed and mid-century-era chairs gently upholstered nearby. "I look at my work from an educational point of view," says Apolloni. "Knoll has an incredible heritage. To be able to talk to our customers every day about Ludwig Mies van der Rohe, Eero Saarinen, Florence Knoll and Marcel Breuer makes my job very enjoyable."
"I look at my work from an educational point of view. Knoll has an incredible heritage"
Here in the Italian province of Perugia, iconic designs, including Mies van der Rohe's Barcelona chair, the Florence Knoll sofa and Saarinen's Tulip chair and table, are made by both hi-tech machinery and hand. Many of the designs manufactured here were commissioned by the company's founders. And unlike pieces produced at Knoll plants in the US, which tend to be sold into large offices and major interior-design projects, the items made here in Europe are more likely to be enjoyed in domestic settings.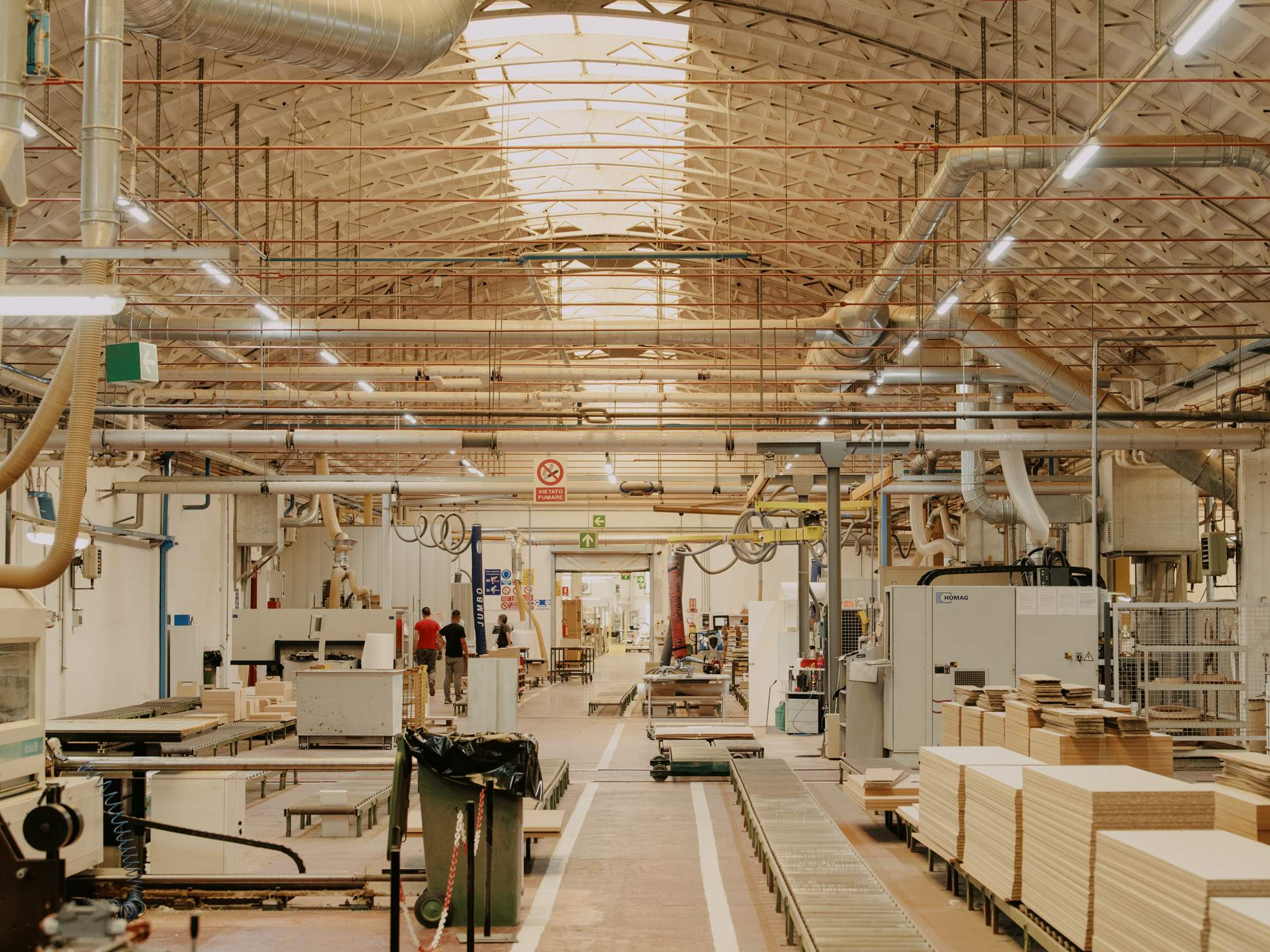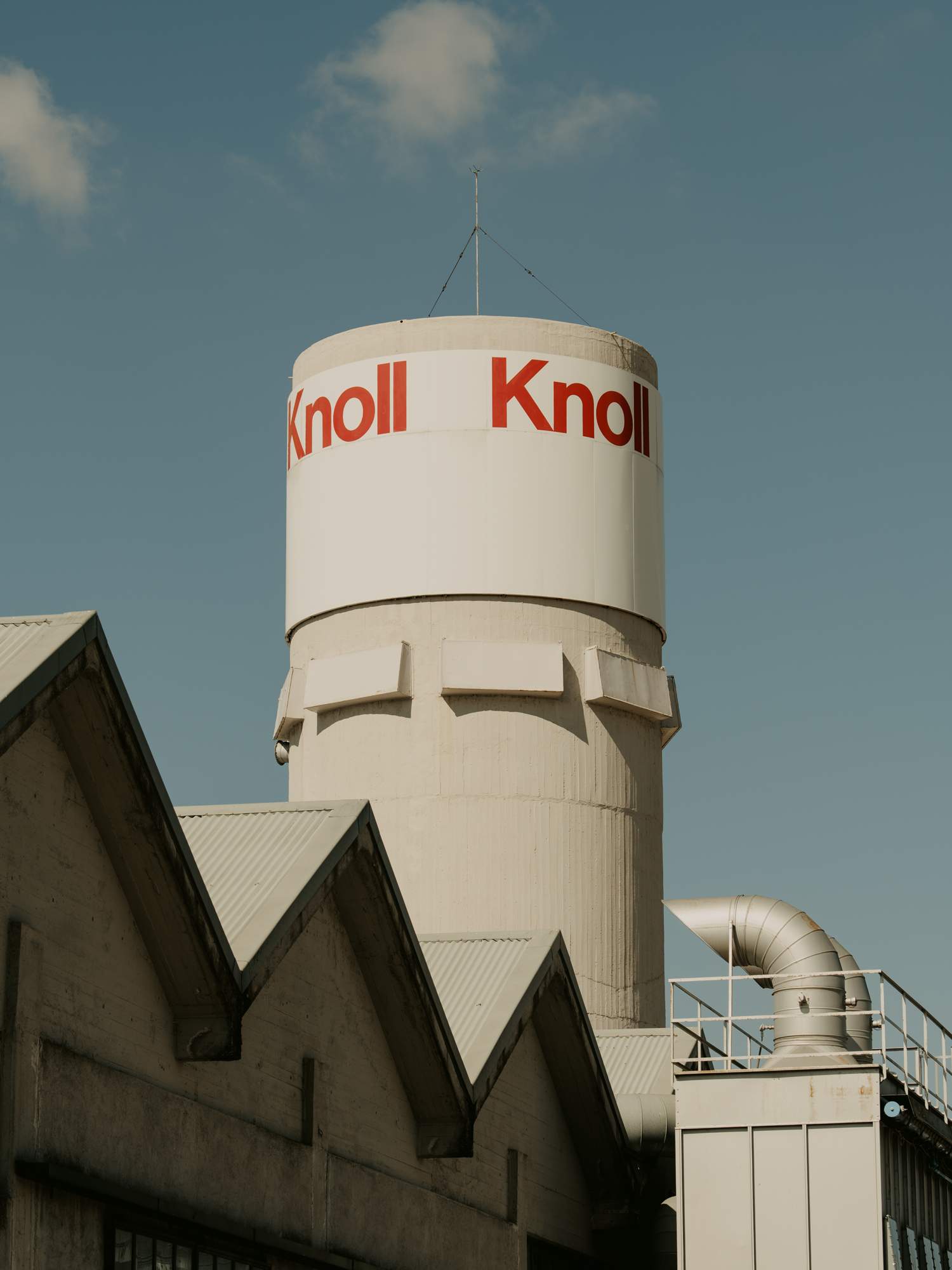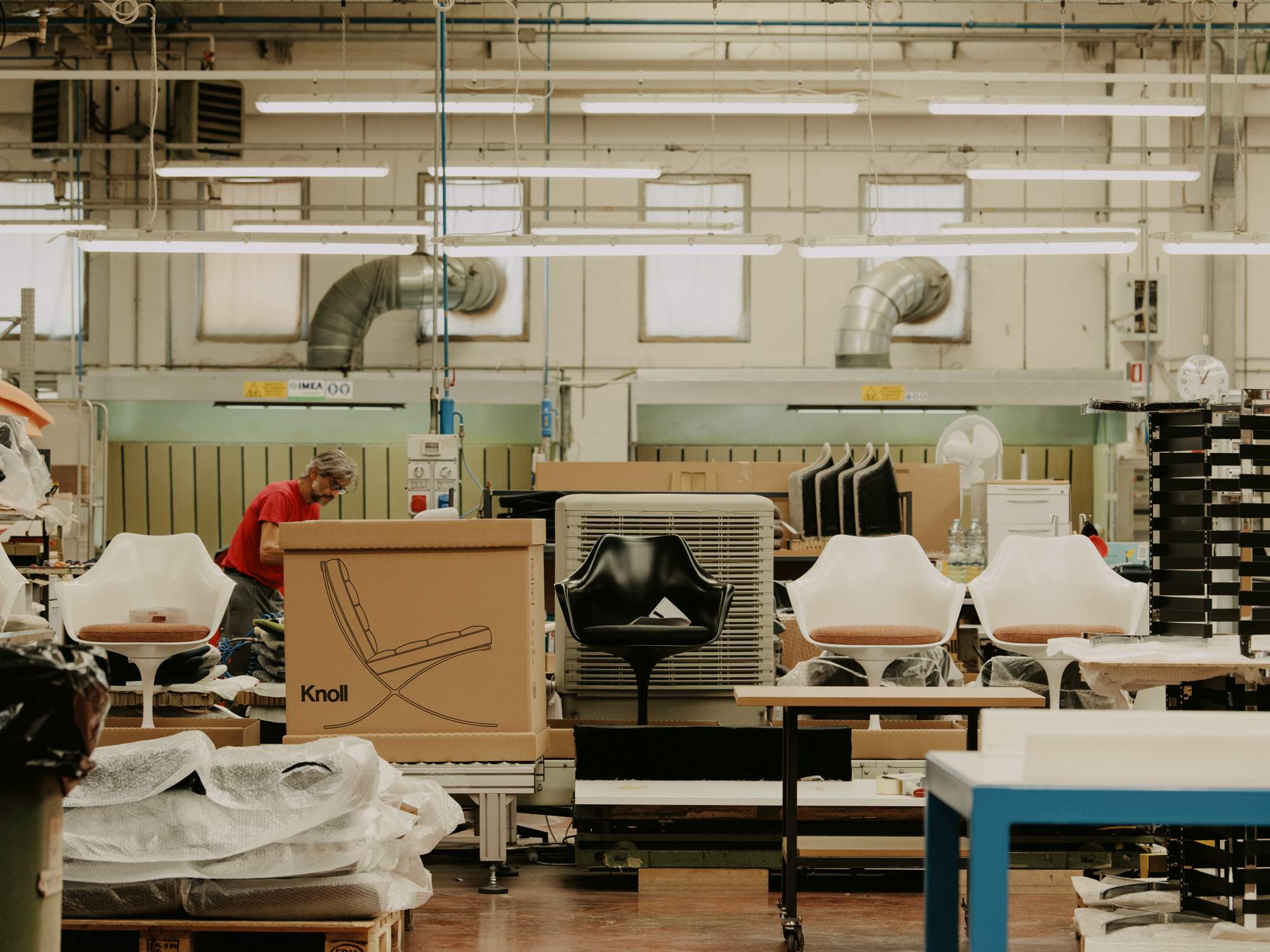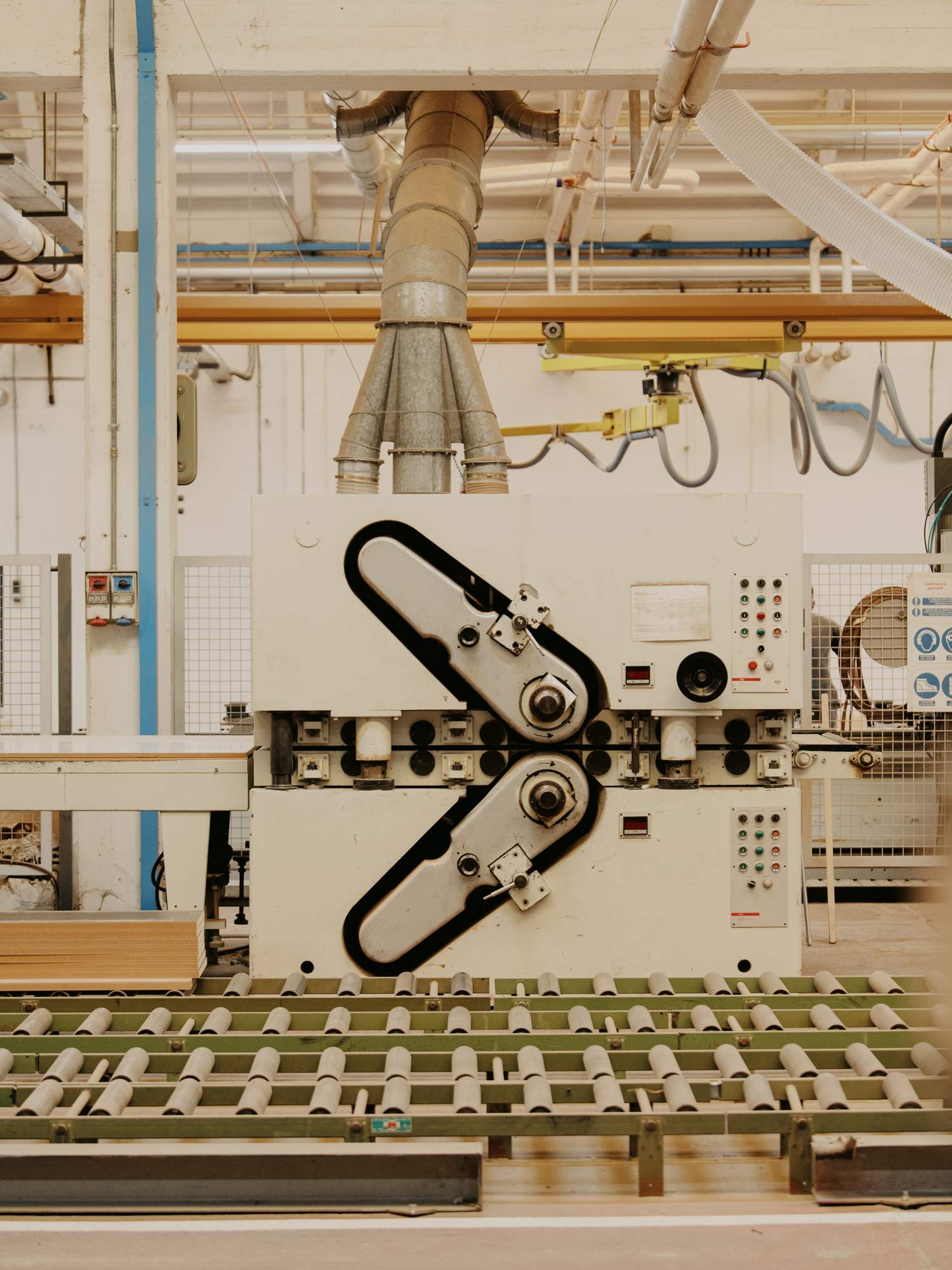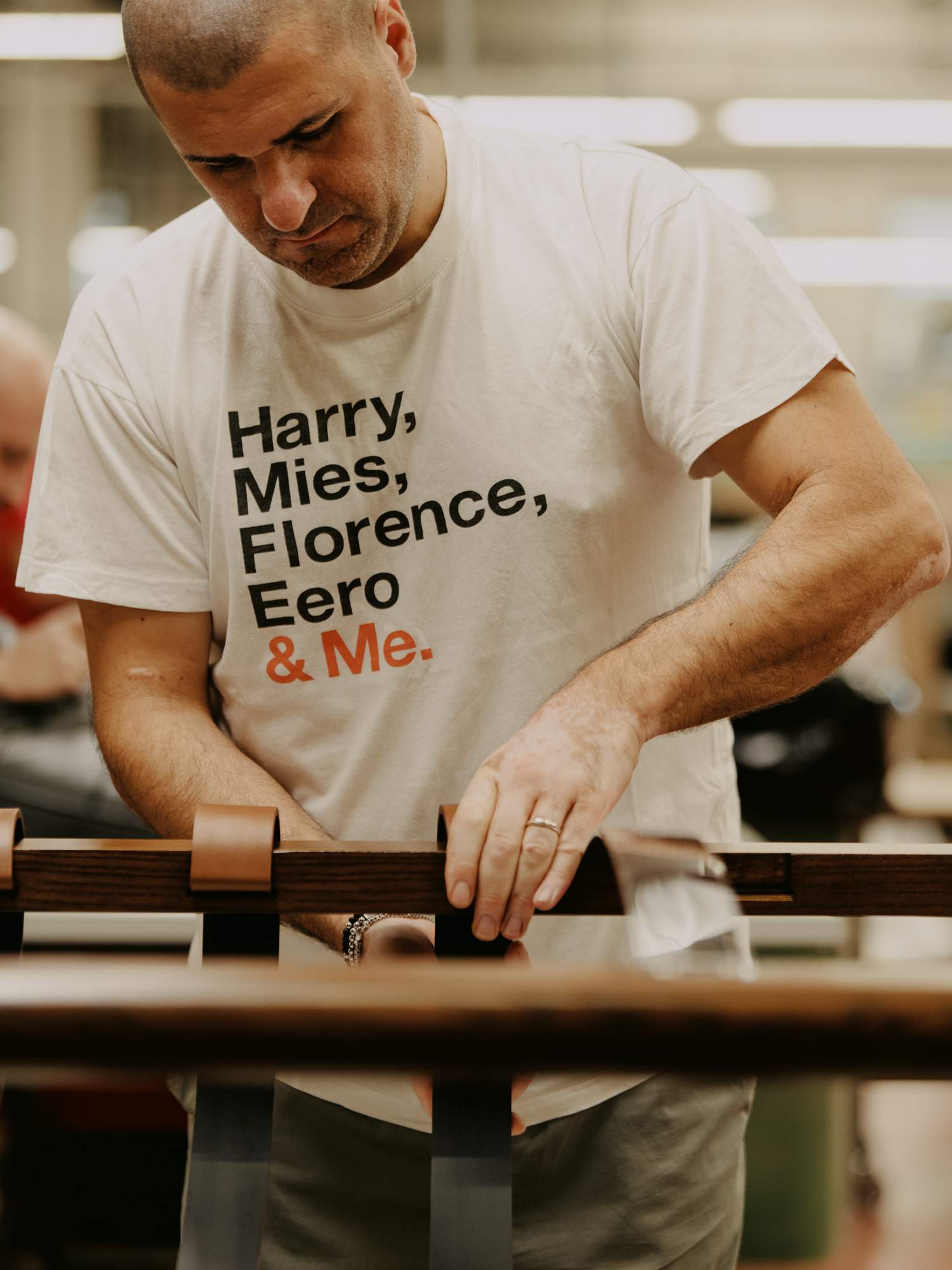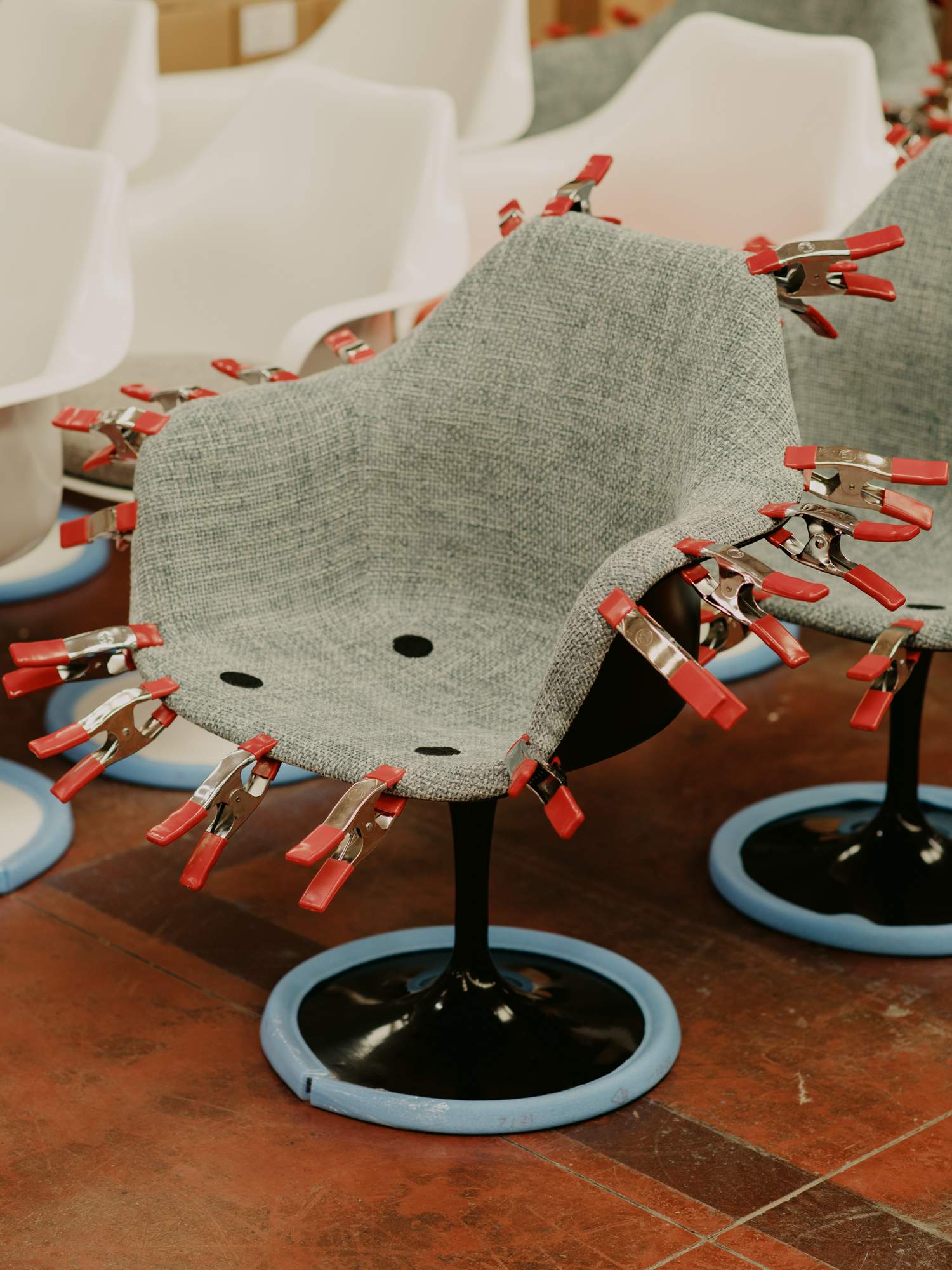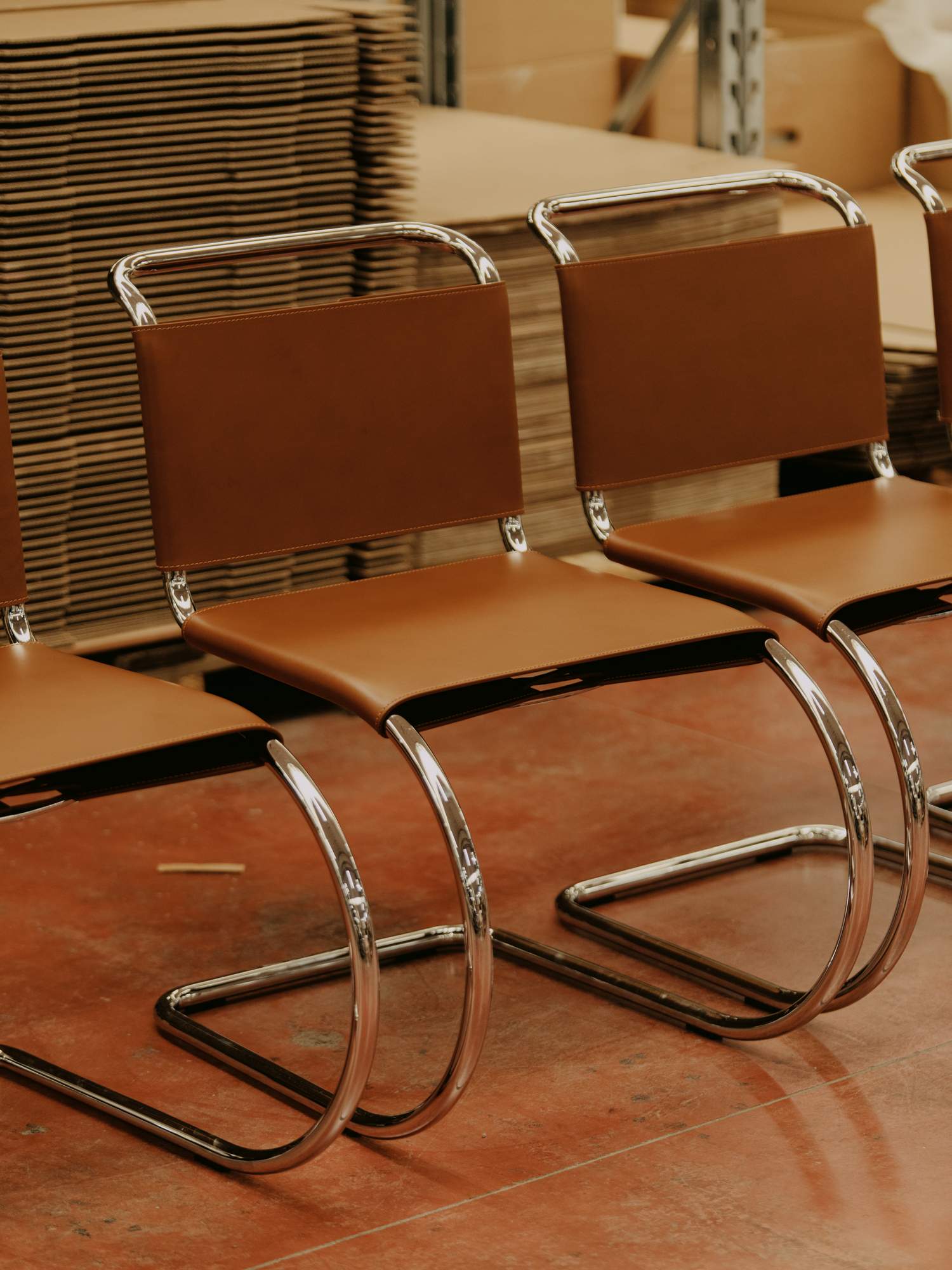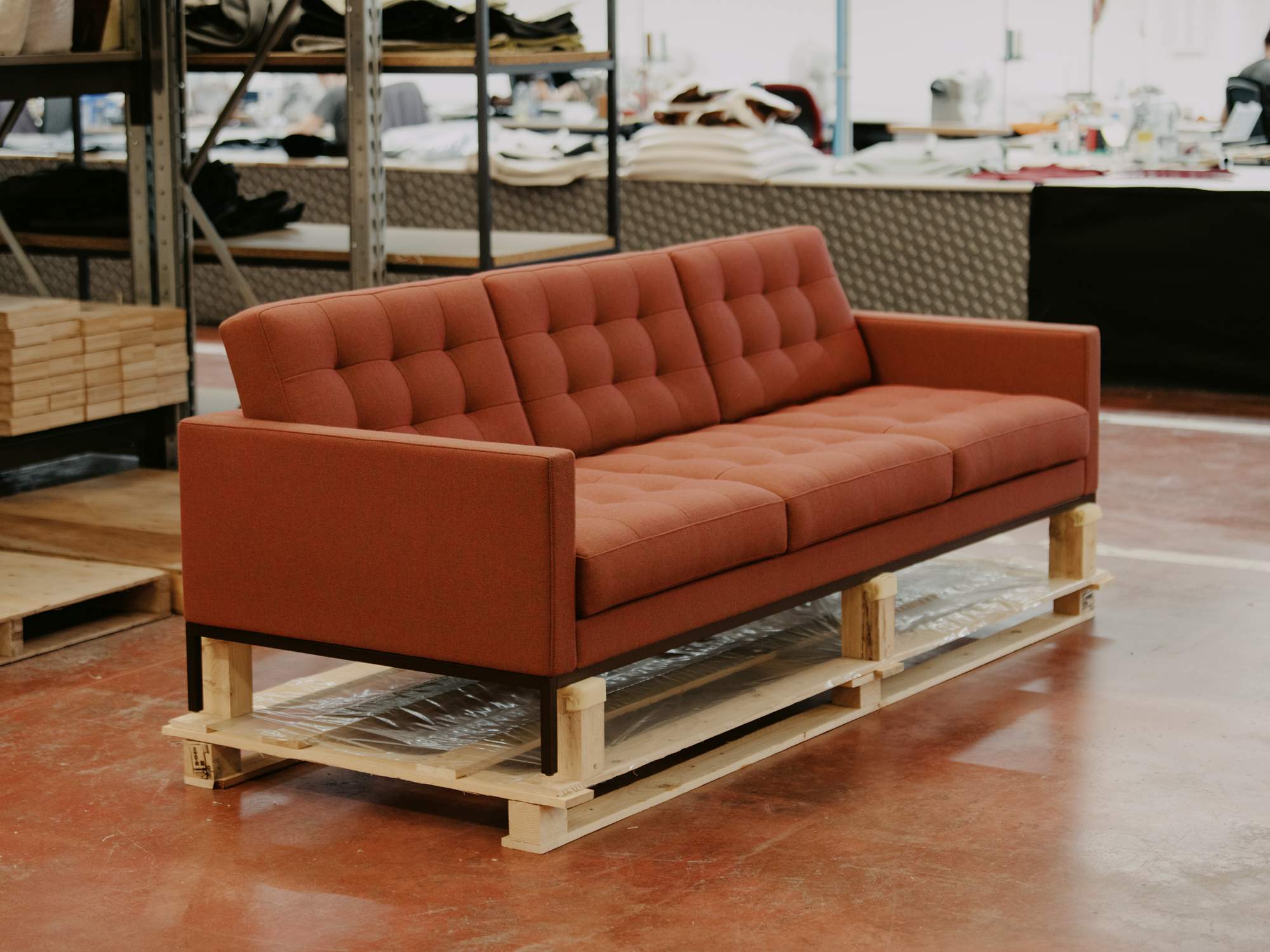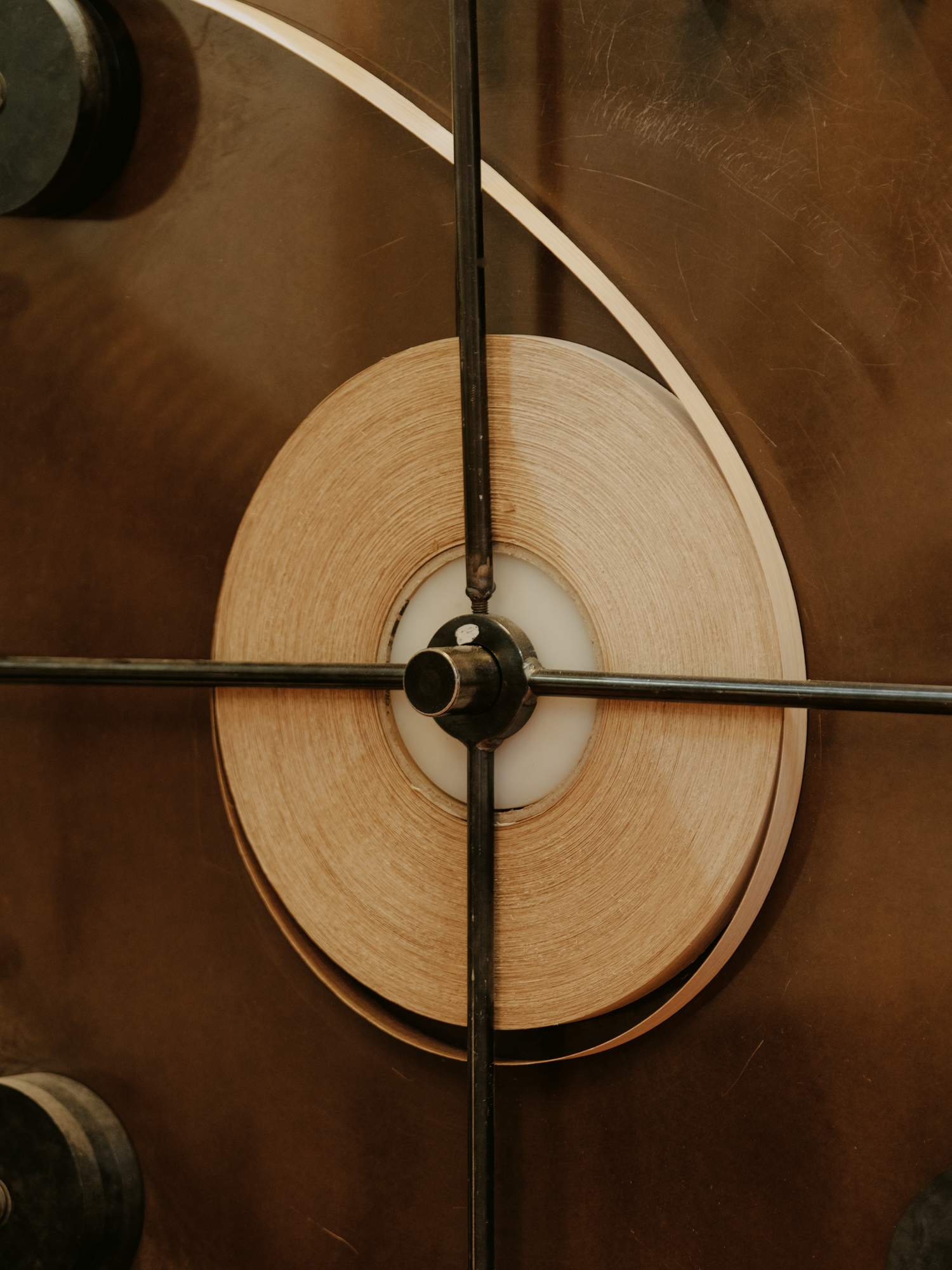 This is largely due to Apolloni's efforts to make classic design more appealing to those furnishing homes in Europe today. As a former mentee of Rolf Fehlbaum, erstwhile director of Swiss-German furniture giant Vitra, Apolloni learnt that it was possible to sell classic furniture to the owners of very modern houses. Gaining knowledge from Fehlbaum, who successfully crafted a new European appreciation for the mid-century American Eames designs, Apolloni has worked hard to highlight Knoll classics in showrooms across Europe, in a manner that he calls contemporary. "I arrived in 2008," he says. "And I immediately wanted to modernise the language of how we presented our products, from catalogues to showroom designs."
"Our newer designs always have a link to Knoll's history. Our customers recognise the design language and appreciate this balance"
These ambitions have been bolstered through the work of Milan-based architect and artistic director Piero Lissoni, a long-standing Knoll collaborator. He works with Apolloni to add new designs to the brand's collection. The commissioning of Lissoni's work, including the expanding KN Collection of chairs, means that Knoll showrooms in Europe are stocked with more than just works from the mid-century era. In these environments, customers see how a Barcelona chair can live alongside contemporary works from Lissoni. These designs, enhanced with pleasing Saarinen-like curves, nod to the past but are perhaps more empathetic to the way that we live today. "The newer designs always have a link to the past; a link to Knoll's history," says Apolloni, demonstrating how the chrome elements of Lissoni's sofas harmonise with the frames of Florence Knoll pieces from the 1950s. "They share materials. Our customers recognise the link and the design language – they appreciate this balance."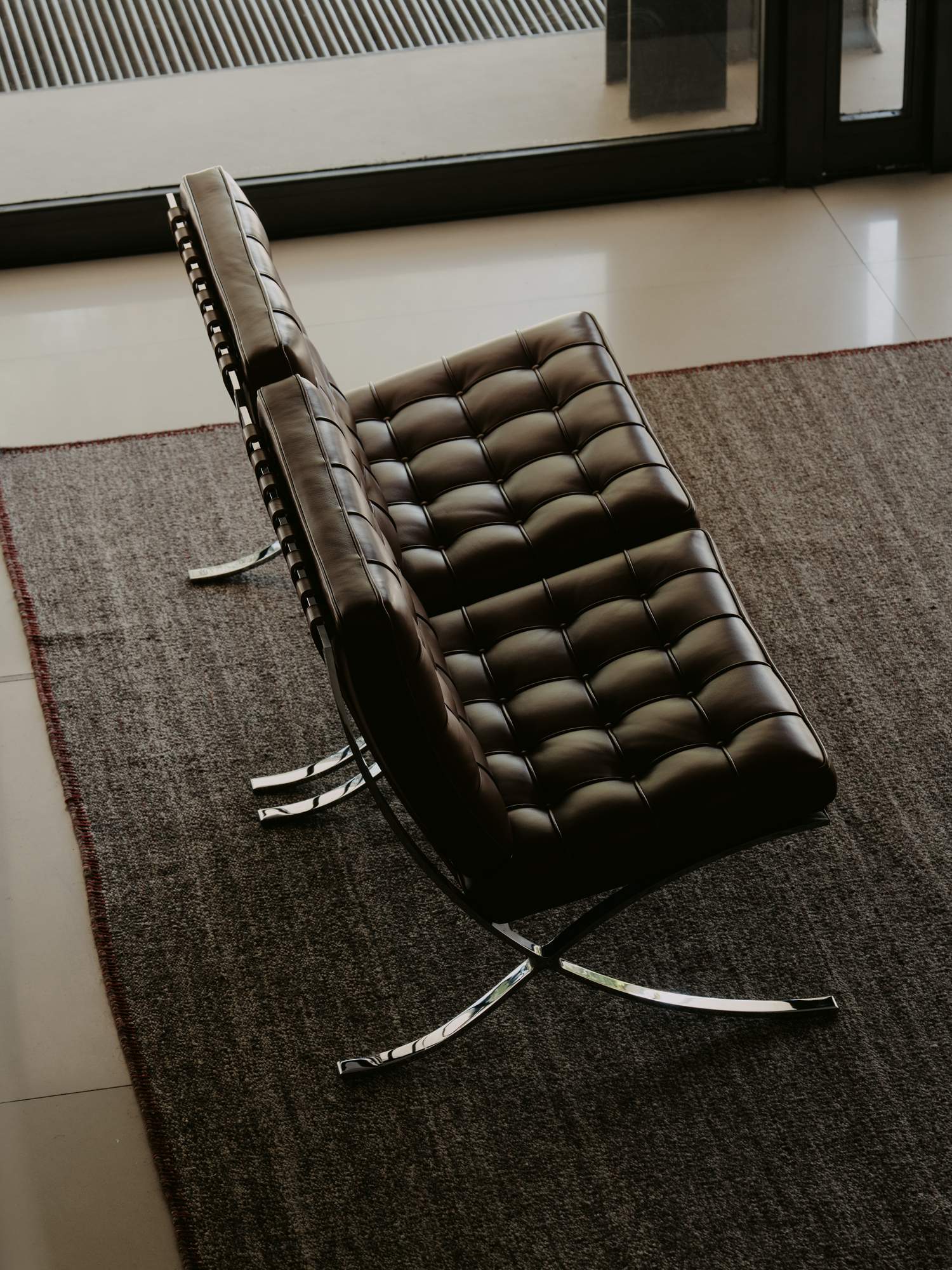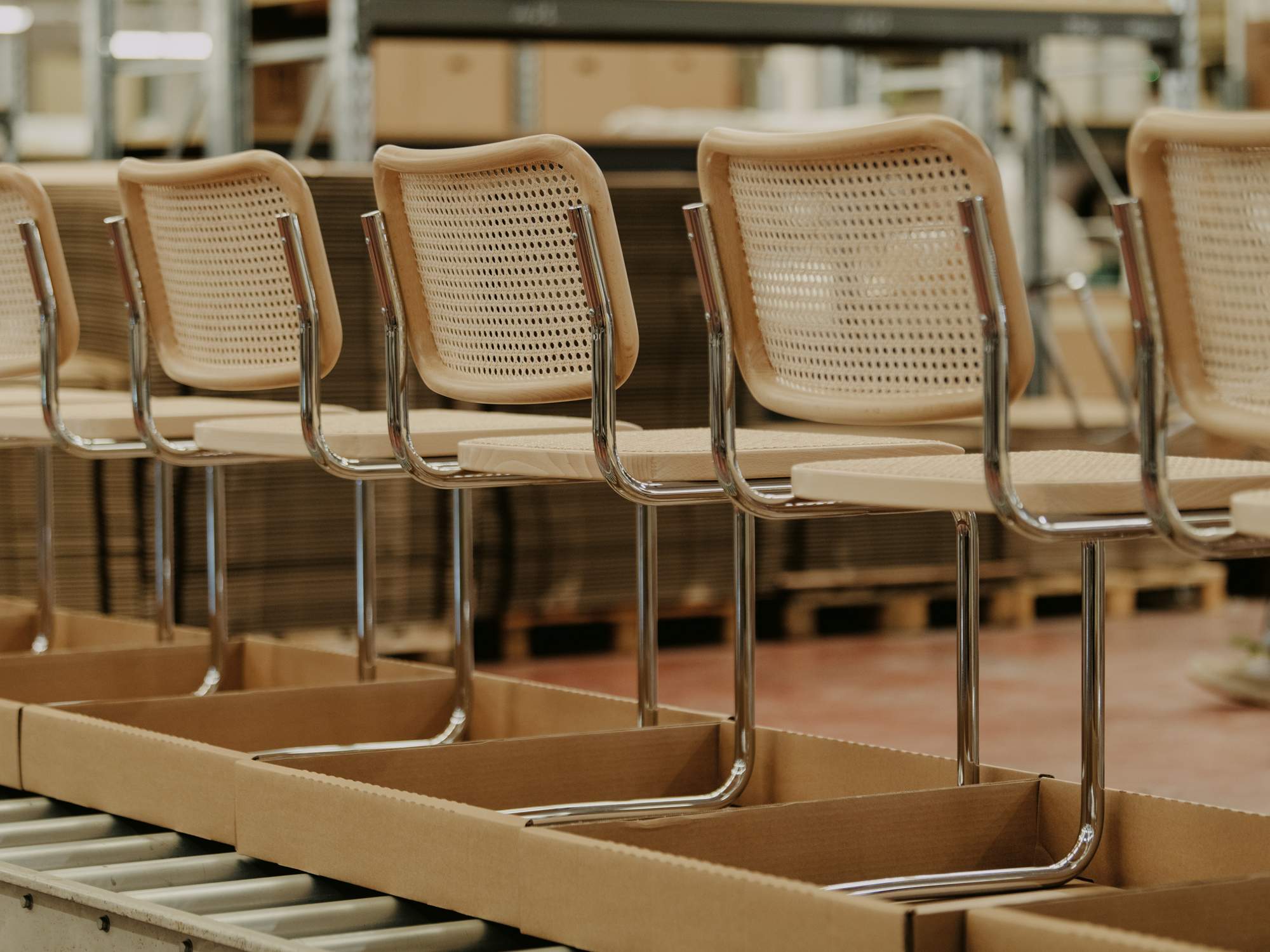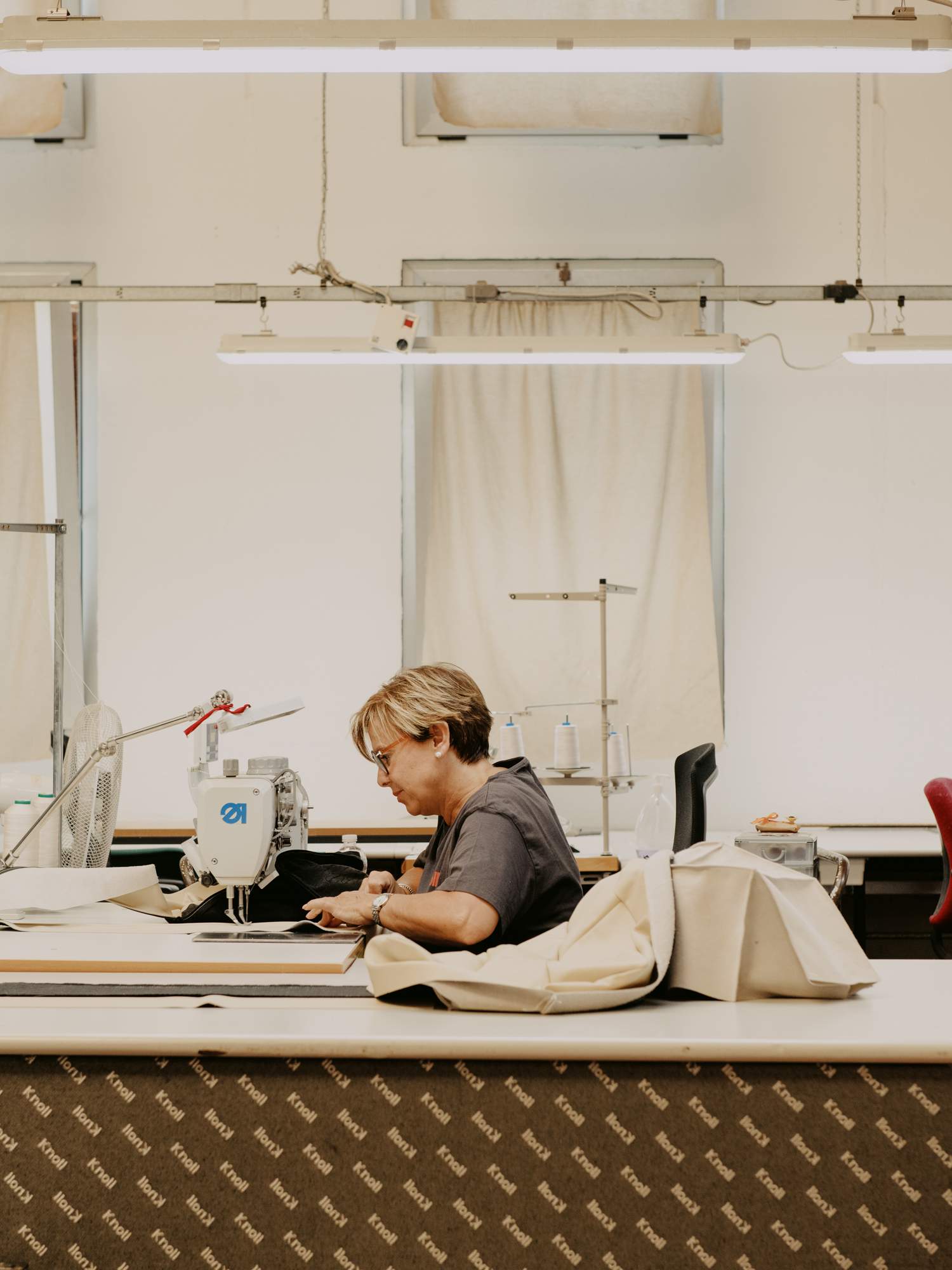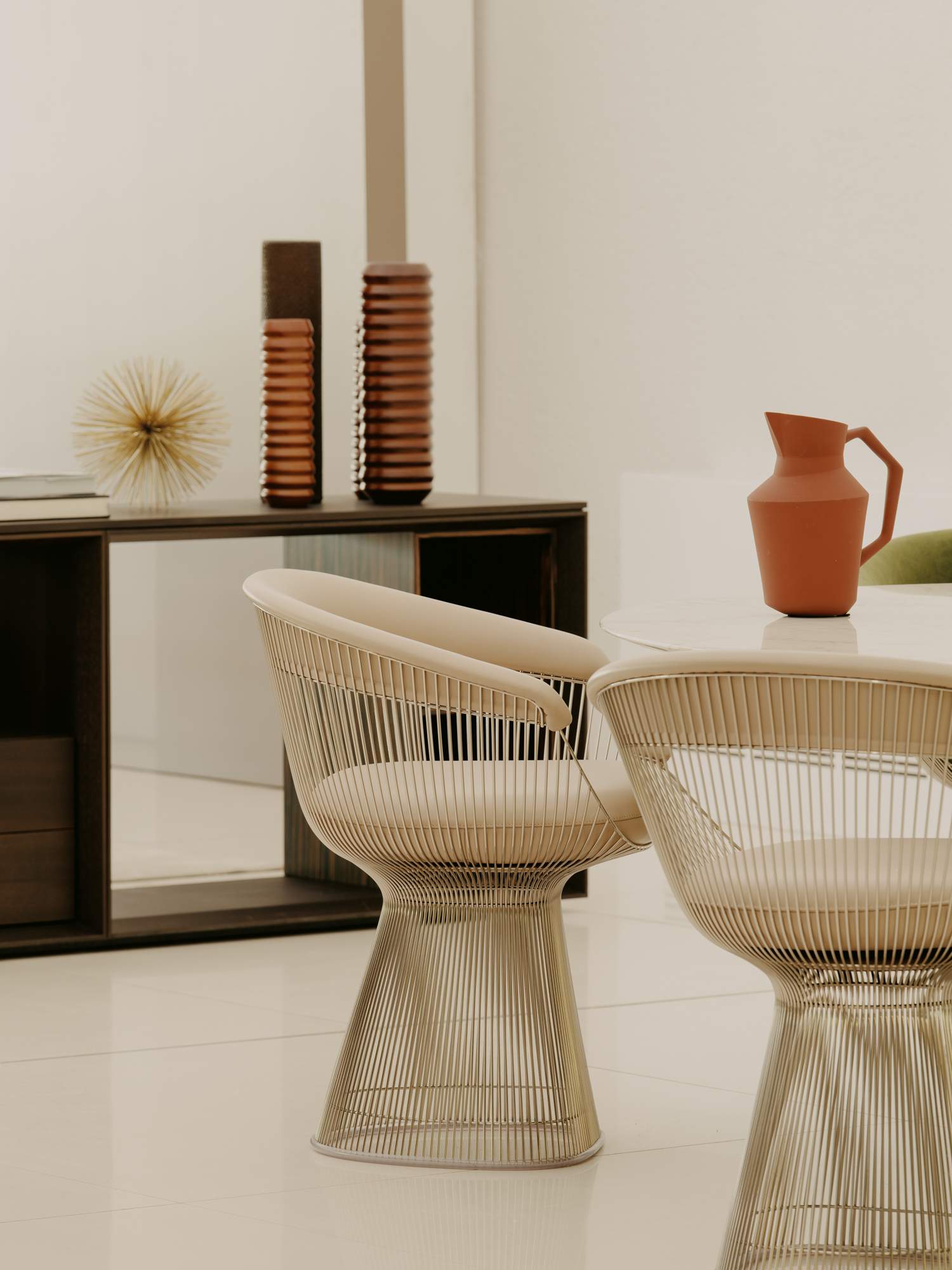 Knoll Europe's focus on the residential market has paid dividends during the past 18 months, with office commissions and major architectural developments having stalled during the pandemic. "We have grown more than 15 per cent compared with 2019," says Apolloni, noting that many people have chosen to renovate their homes and are willing to part with more money for furniture designed with longevity in mind. Although Knoll's merger with Herman Miller is bringing many changes, there's a comfortable celebration of the past on the production lines in Italy – and much excitement about what the future will bring.