Gio Ponti / Paris
Labour of love
Nowhere captures the spirit of Gio Ponti more than a secluded villa that the architect constructed with real affection for his friend.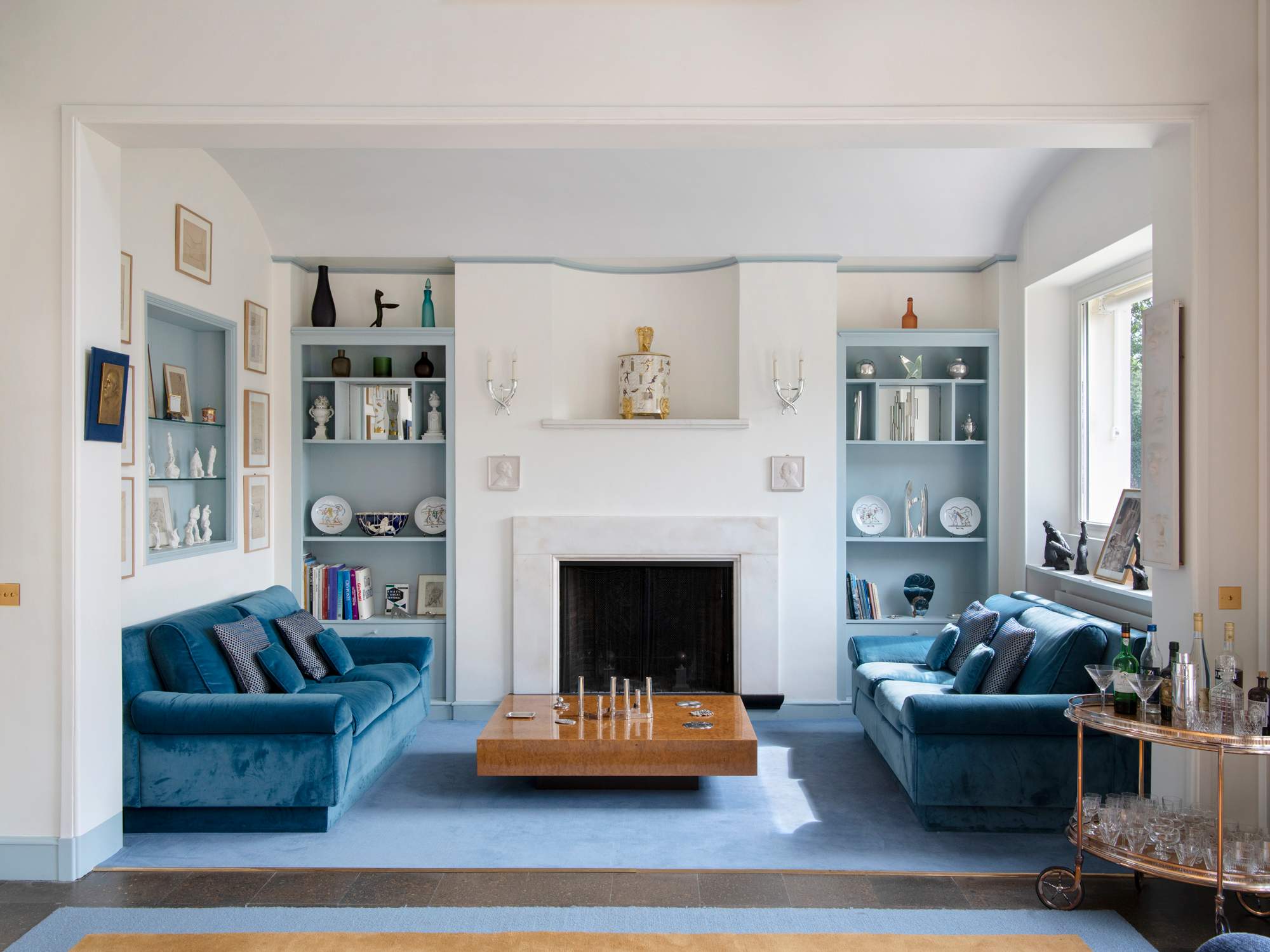 Gio Ponti is best known for his Milanese apartment buildings and his lightweight Superleggera chair. But the prolific Italian architect and designer also produced several villas, one of which sits in the leafy Paris suburb of Garches, between the centre of the French capital and Versailles. Built in 1928, L'Ange Volant (The Flying Angel) is his only building in France and has gone mostly unnoticed for decades.
Concealed on a quiet residential street, down an alley lined with boxwood, the house was built for Ponti's friend Tony Bouilhet, then at the helm of French goldsmith and tableware company Christofle, and has remained in the family ever since. In 2019 Bouilhet's granddaughters Sophie Bouilhet-Dumas and Marie Bouilhet, who grew up in the house, decided that it was time to give it a new life and undertook a careful restoration, which was completed in 2020.
When monocle visits, preparations are underway for the first big event, taking place in the third week of October. Genius Loci, an exhibition curated by author and journalist Marion Vignal, will provide an immersive experience highlighting Ponti's little-known villa by decorating it with work by contemporary artists and designers. It comes three years after an extensive exhibition at Paris's Musée des Arts Décoratifs, directed by Dumas's husband Pierre-Alexis, helped to renew interest in Ponti. "He was already well known in design and architecture but had also been forgotten quite a bit," says Bouilhet-Dumas, who co-curated the display. "With this big exhibition highlighting his work, suddenly there was also a rediscovery of L'Ange Volant, which people didn't know existed."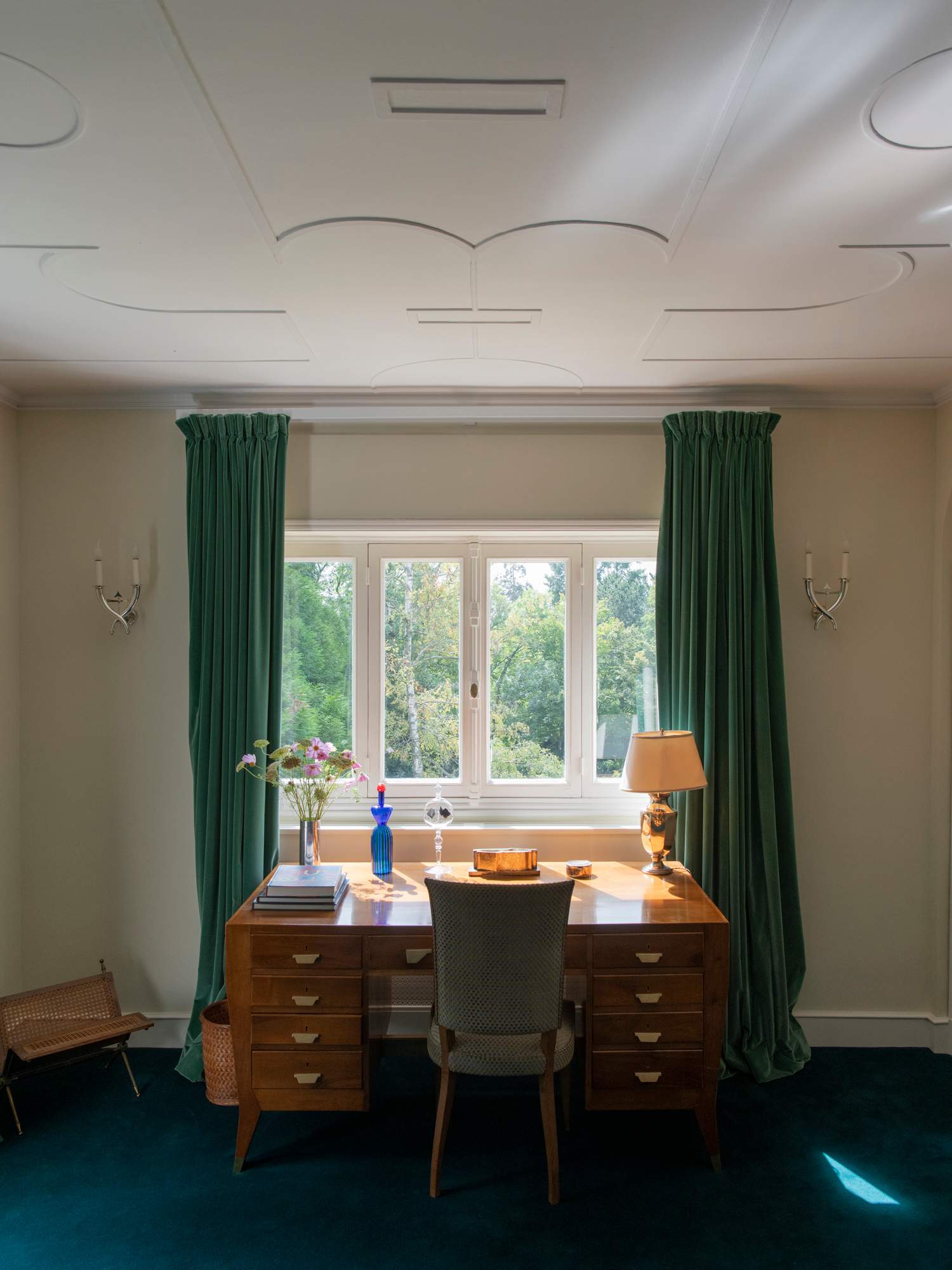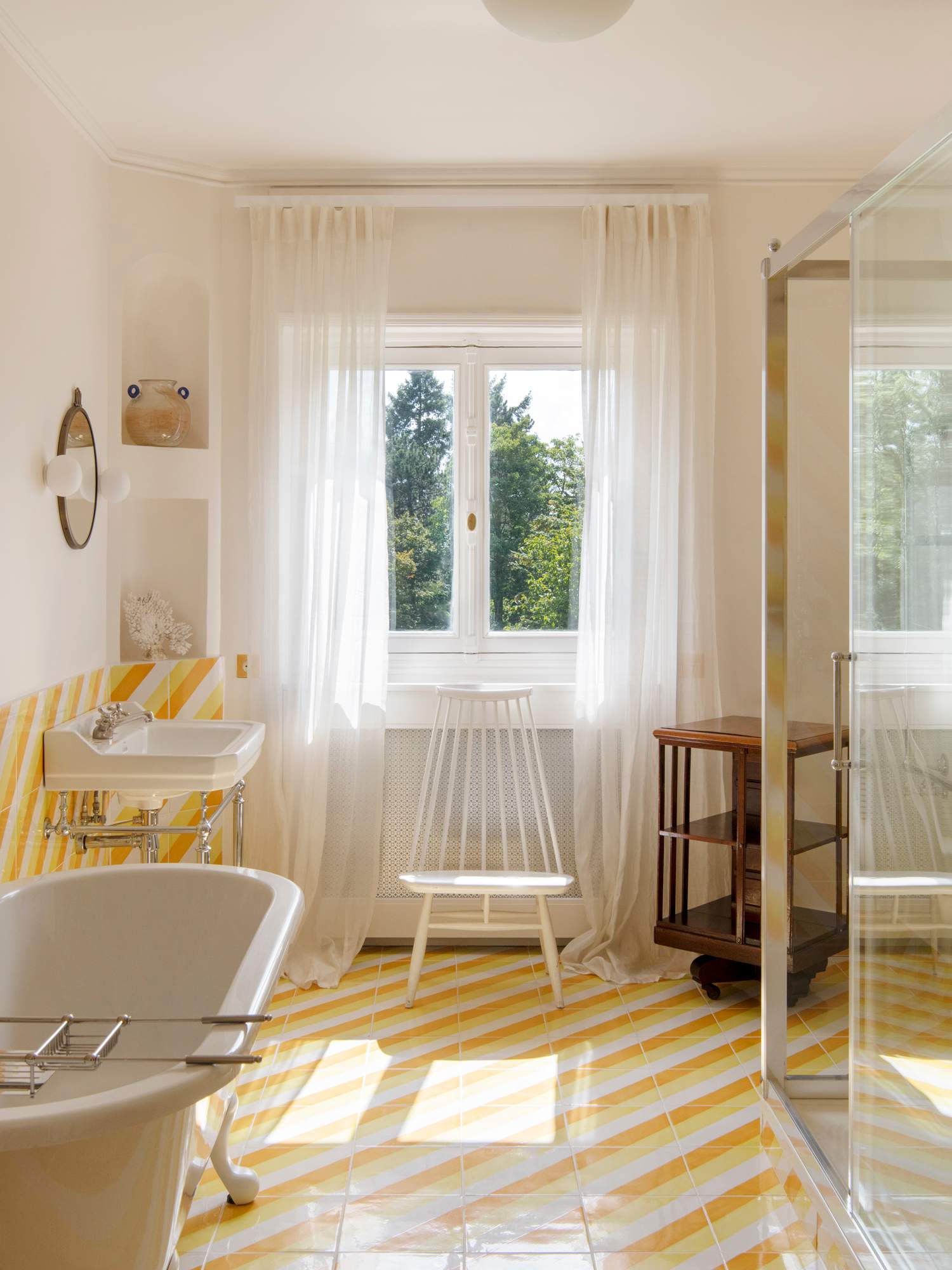 Born in 1891 in Milan, Giovanni Ponti was one of the most influential and prolific architects of the 20th century, designing more than 100 buildings. But these only included a handful of villas and the story of L'Ange Volant is one of the most intriguing. It all started at the 1925 International Exhibition of Modern Decorative and Industrial Arts in Paris, which Ponti attended as the artistic director of porcelain company Richard Ginori. There he met the man who would become a lifelong friend, Tony Bouilhet. "Ponti was dressed in a blue suit that matched his eye colour perfectly and made him look very striking," says Bouilhet-Dumas. "My grandfather saw that there was someone who seemed to be a bit like him."
The two men turned out to have a lot in common, not least a shared taste for parties, and they were soon rubbing shoulders with Jean Cocteau and Man Ray at the Boeuf sur le Toit cabaret bar, which was a favourite hangout of the surrealist crowd. When Bouilhet's parents mentioned that they had plans to build a country house outside Paris, Ponti emerged as the obvious man for the job. During its construction, Ponti also introduced Bouilhet to his niece, Carla Borletti, and the two married soon after. L'Ange Volant, a reference to Cupid, became a heartfelt gift from Ponti – the matchmaker – to the couple. It was also a way for Ponti to be able to explore architecture beyond Italy's borders.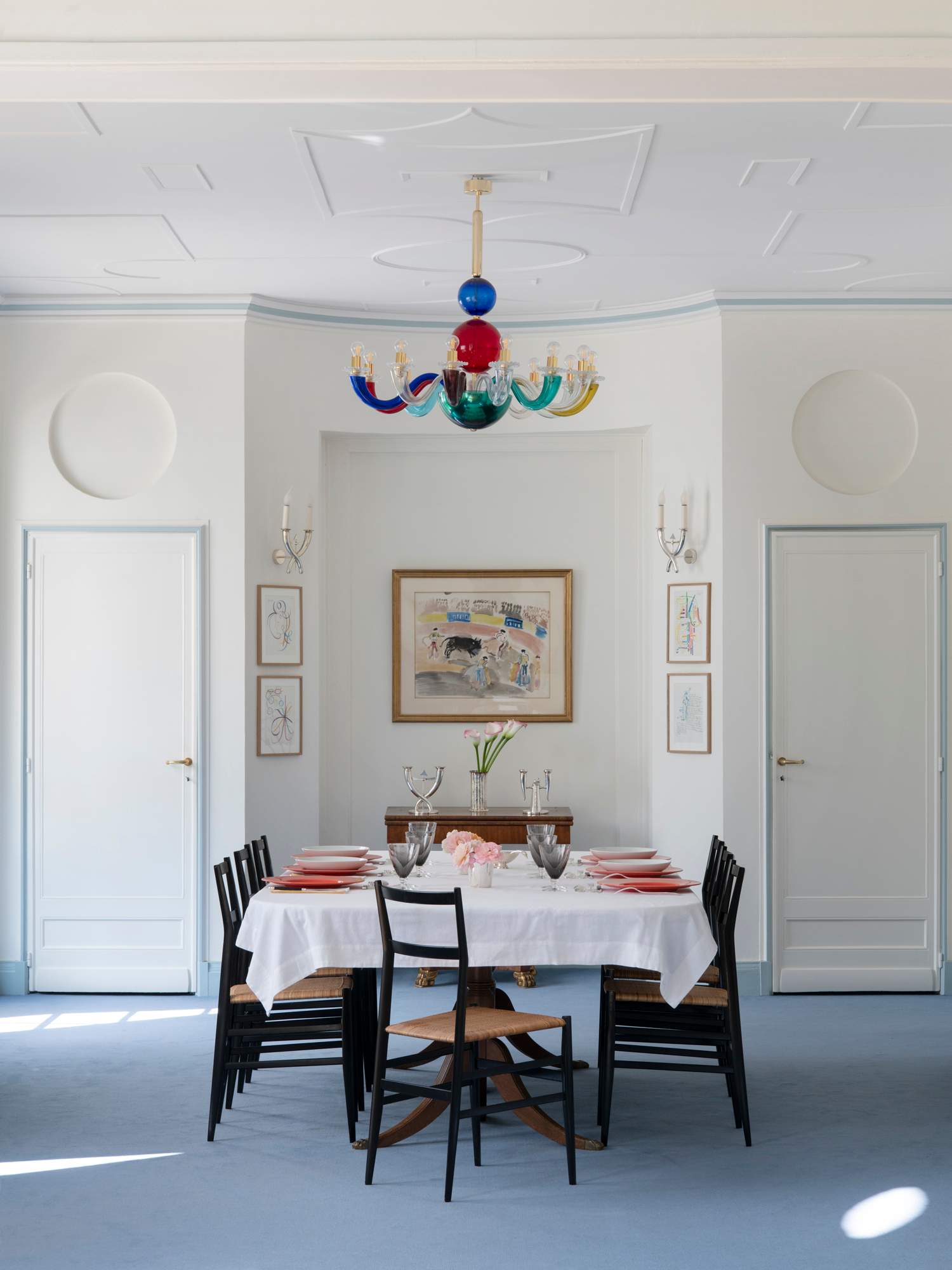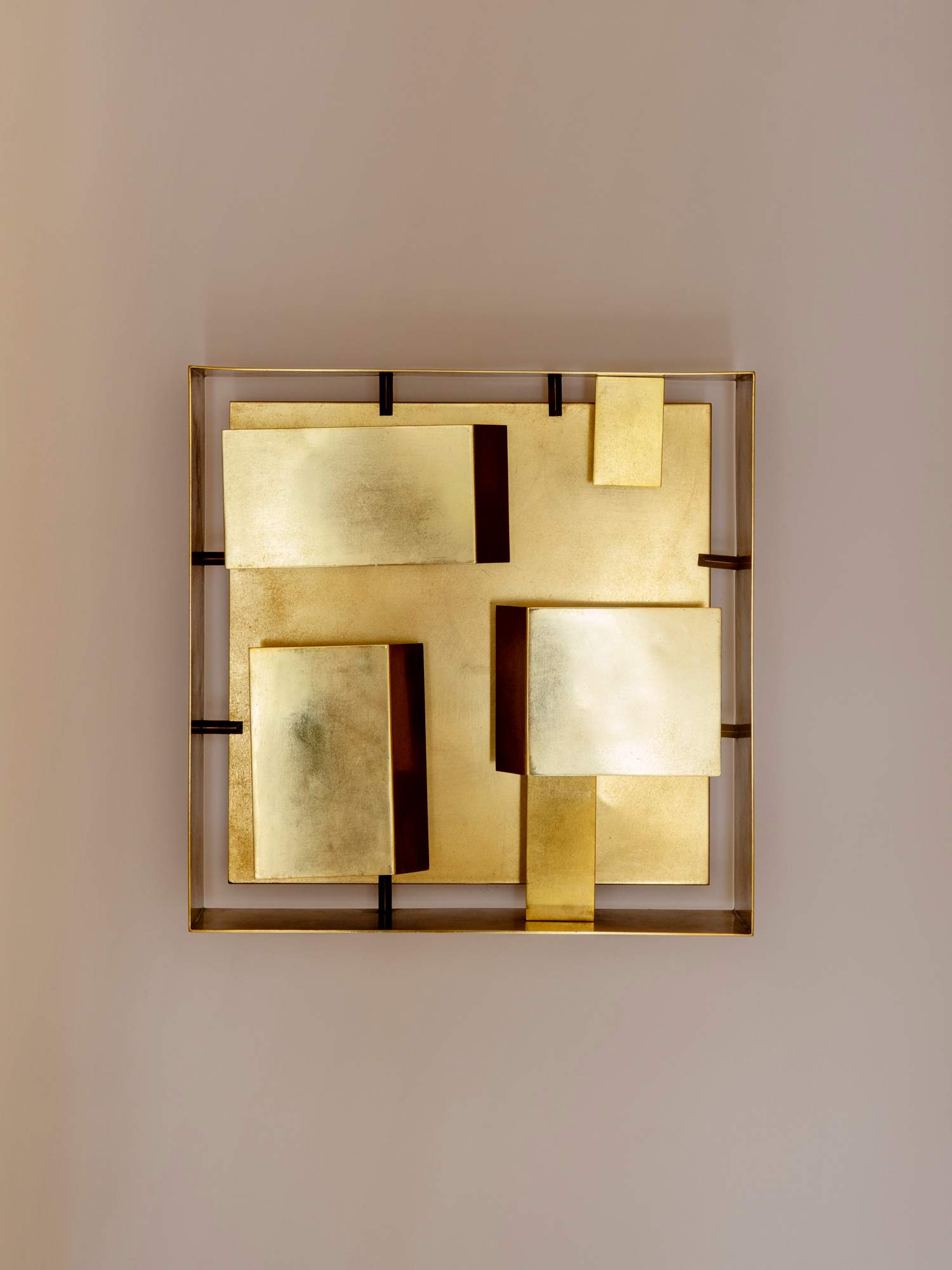 "L'Ange Volant was a way for him to lay the foundation of his architectural style," says Bouilhet-Dumas. At this point, Ponti had only designed buildings in Milan but here he could show off his talents to the Parisian elite. Coco Chanel had bought a house nearby and Le Corbusier was building a luxurious villa down the road for US art collectors Michael and Sarah Stein. "The French upper classes would spend their weekends around here riding horses in the Bois de Boulogne or playing golf at the Saint-Cloud golf club," says Bouilhet-Dumas. "It became a sort of architectural manifesto for Ponti, which he later theorised about in his 1931 book La Casa all'Italiana."
Partly influenced by the stately Palladian villas of northern Italy, the capacious house spreads across two floors and looks out onto a vast lawn leading down to a swimming pool. The centre of the house is the double-height living room, flooded with natural light through a large window and reflected on several mirrors. In the middle, an elegant stairway (with a banister by Christofle) leads up to a mezzanine that separates the parents from the children's bedrooms. Meanwhile, downstairs is the entrance, study and kitchen, which are all connected to form more intimate spaces for relaxing and entertaining.
The recent meticulous restoration, done with the help of architects Mathieu Barroux and Mariangela Zanzotto, focused on the houses' most characteristic details, such as the ceiling, which is painted with a Palladian-inspired motif in yellow and blue – colours that feature heavily through Ponti's work in general. Venetian artisans were called on to restore the marmorino walls in the entrance, while a French stonemason helped to reveal the terrazzo tiles that had been hiding beneath the carpet. All four bathrooms have been updated but still maintain Ponti's original yellow and blue painted tiles. "We were careful to stay in the same direction that Ponti followed in his projects," says Bouilhet-Dumas. "He always said that all his creations 'came from the same mind and the same hand'. So we focused on finding a 100 per cent Gio Ponti immersion."
The friendship between Ponti and the Christofle family led to many design collaborations, most notably the intertwined silver "arrow" candelabra that hang on either side of the fireplace. Also hanging on the walls around the house are several colourful illustrated letters that Ponti sent to the owners over the years. An attentive eye will notice the recurring symbol of the angel in sculptures and engravings but the most meaningful detail is a minuscule one: on the mantelpiece sits a ceramic vase from Ponti's 1925 Richard Ginori collection, covered in neoclassical figures including one of an architect holding a tiny drawing of the villa. Below it, Ponti's handwriting reads, "To Carla and Tony from Gio Ponti, 8-ix-1928".
While the family still uses the house occasionally, art and design lovers can hire it to spend time immersed in Ponti's world. The Genius Loci exhibition, which will showcase work by designers such as Sophie Dries, Damian O'Sullivan and Nao Matsunaga, honours Ponti's dedication to showcasing creative talent. "With his magazine, Domus, he became a great promoter of 20th-century art and design," says Bouilhet-Dumas. "It's rare for someone to promote their own work and highlight others as well. We hope that this house will also be a bit of generosity à la Ponti." 
angevolant.com