Meta Campania Collective / Global
On a slow roll
Inspired by an Italian appreciation of quality, three friends have created a clothing company that's determined not to be a fashion brand.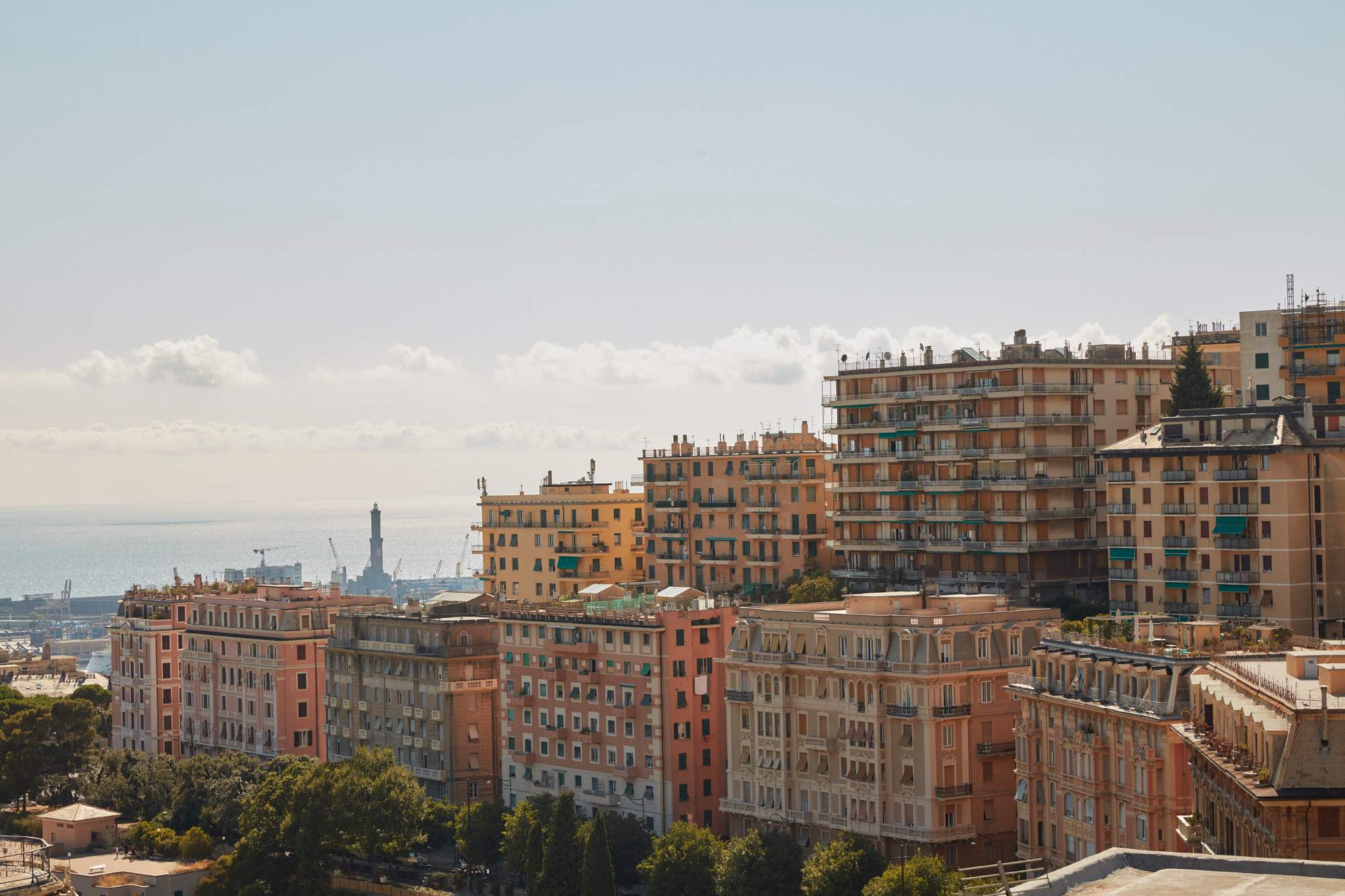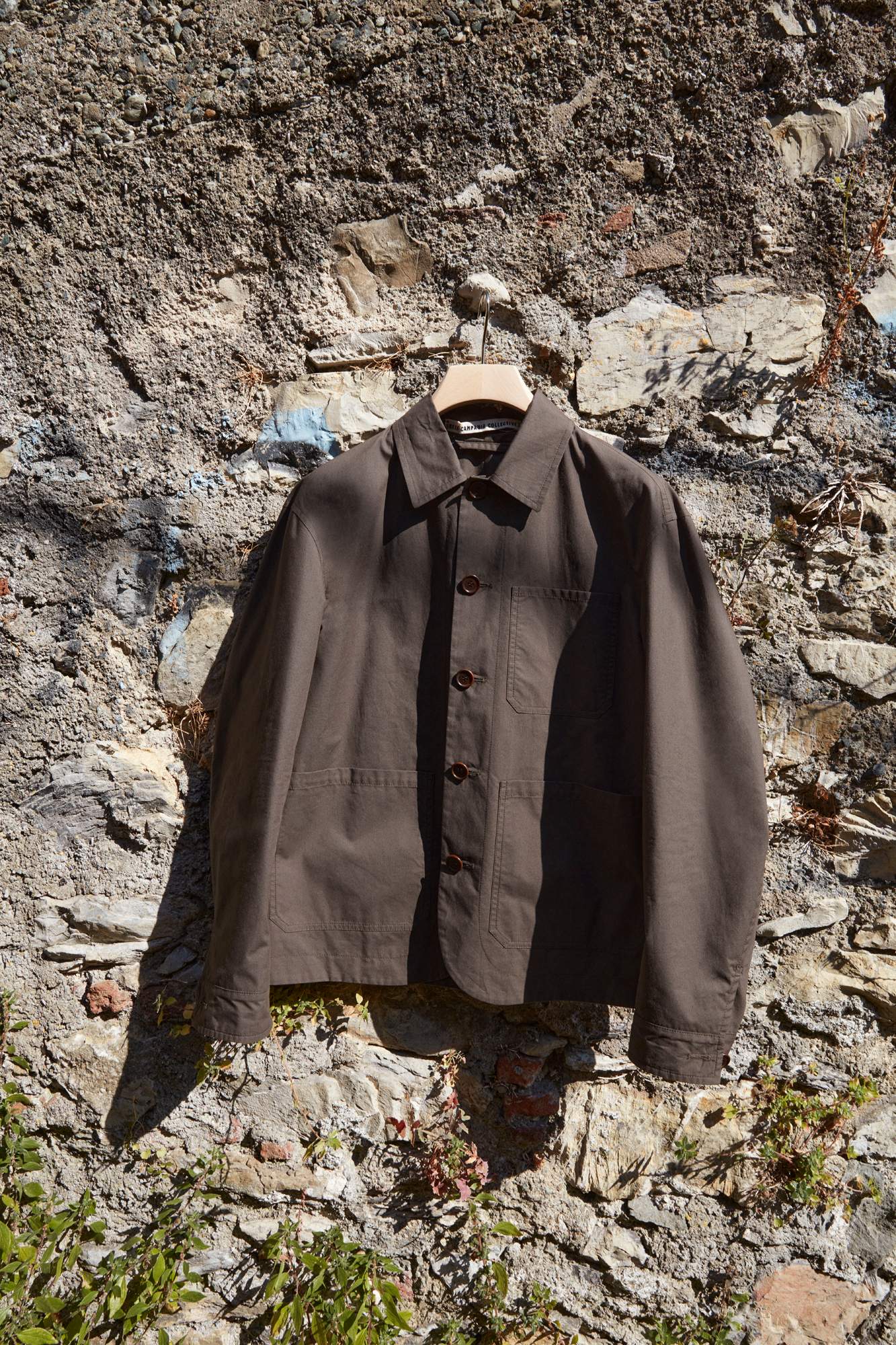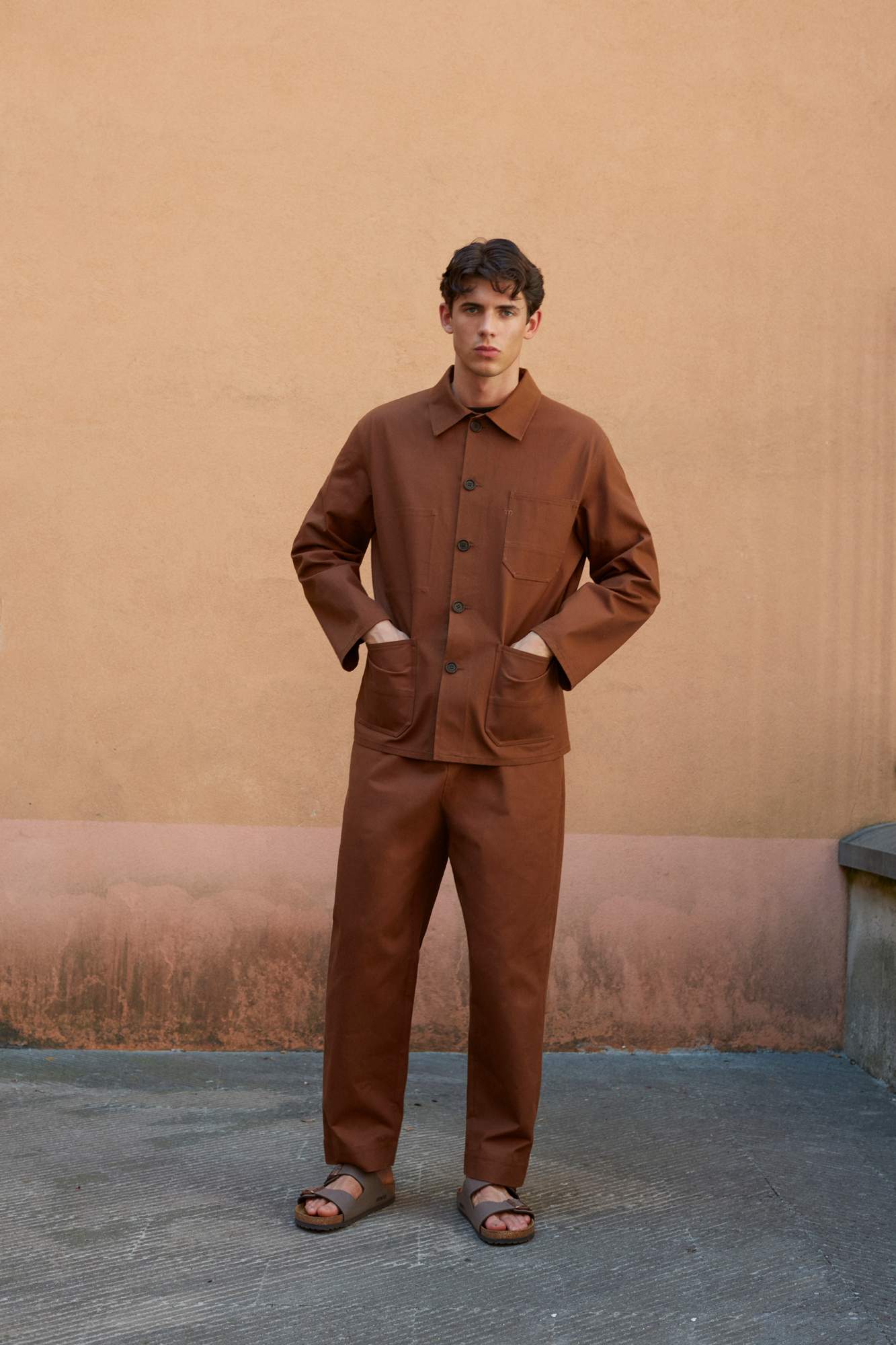 For many who live beyond the borders of Italy, the Bel Paese is more than merely a geographic designation. It is a place that embodies a better approach to living, where the food is always tastier, the sea bluer and the style of the citizens has the elegance of a Cinecittà movie star cruising along the Amalfi coast in an Alfa Romeo convertible. It's images such as these that inspire Meta Campania Collective (or Meta), a menswear label launching its first collection of elevated essentials this December. The line includes a three-pocket jacket made from indigo hemp wool, drawstring trousers crafted from Japanese cotton and a calfskin tote, all of which embody the Italian looks that the brand's founders wanted to wear but were unable to find.
"We'd all rather be in Positano than in Paris, London or New York," says Jon Strassburg, who is launching Meta with longtime friends Heiko Keinath and Constanze Walcher. "That's a place you actually dream of." Though they live in Lugano, Paris and Berlin respectively, they've all spent considerable time living in Italy. And their work for top fashion houses, including Burberry, Bottega Veneta and Alexander McQueen, has given them connections with some of Italy's best producers and fabric mills, as well as speciality Japanese textile-makers. All the clothing made by Meta is fabricated by leading firms from Genoa to Naples. The references to Italy in the name (Campania is the region that is home to Naples and Positano; Meta is the name of a village in the region) are more about a "genius loci", says Keinath. "It's about the feeling of a place," he adds, explaining that this is the same impression of relaxed luxury with which they aim to imbue their pieces.
"We'd all rather be in Positano than in Paris, London or New York"
"We wanted to do something beautiful that doesn't answer the requests of the market but instead responds to what we and our friends would love," says Strassburg. "The question is: how many of 'ourselves' are out there?" adds Keinath. They are hopeful that demand exists for their niche products, which are made to a level of quality that would be impossible for larger brands to produce at scale. The three friends look towards international markets and feel confident that enough like-minded aesthetes exist for the brand to be a success. Inspired by the wardrobe uniforms of artists as varied as Pablo Picasso and Ed Ruscha, Meta's collection offers essential items, the sort of pieces that people "live and work in", according to the brand's founders.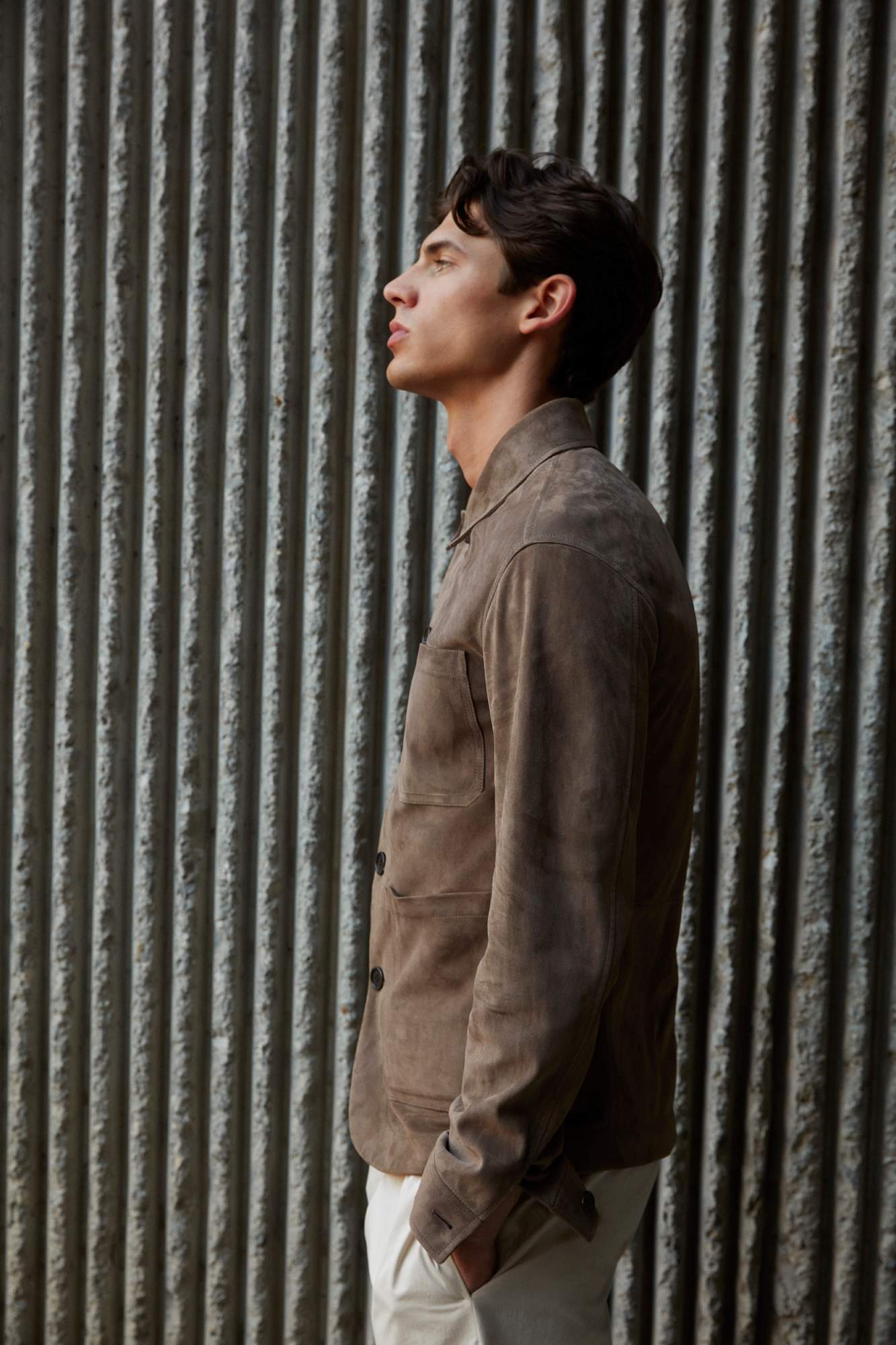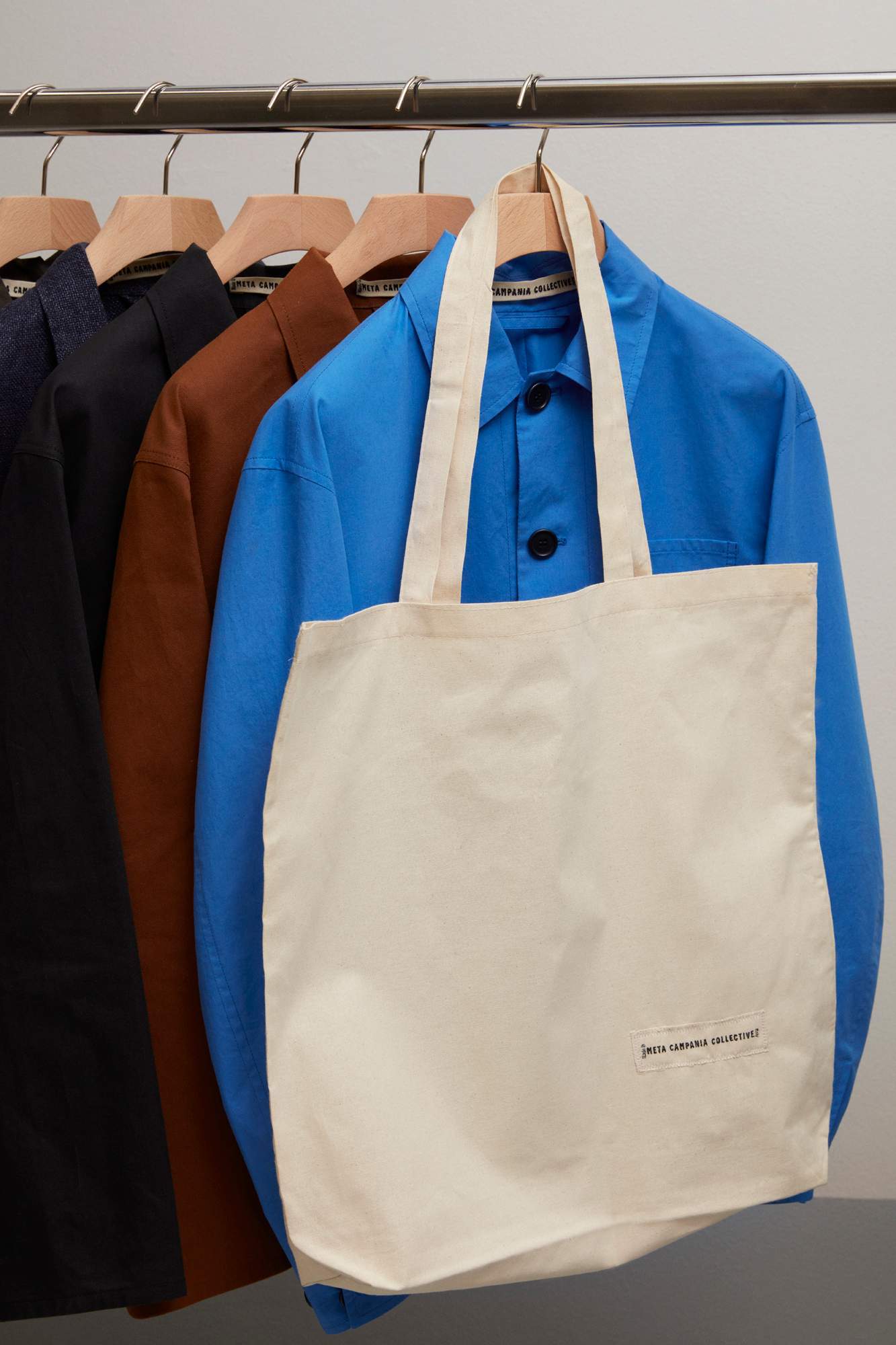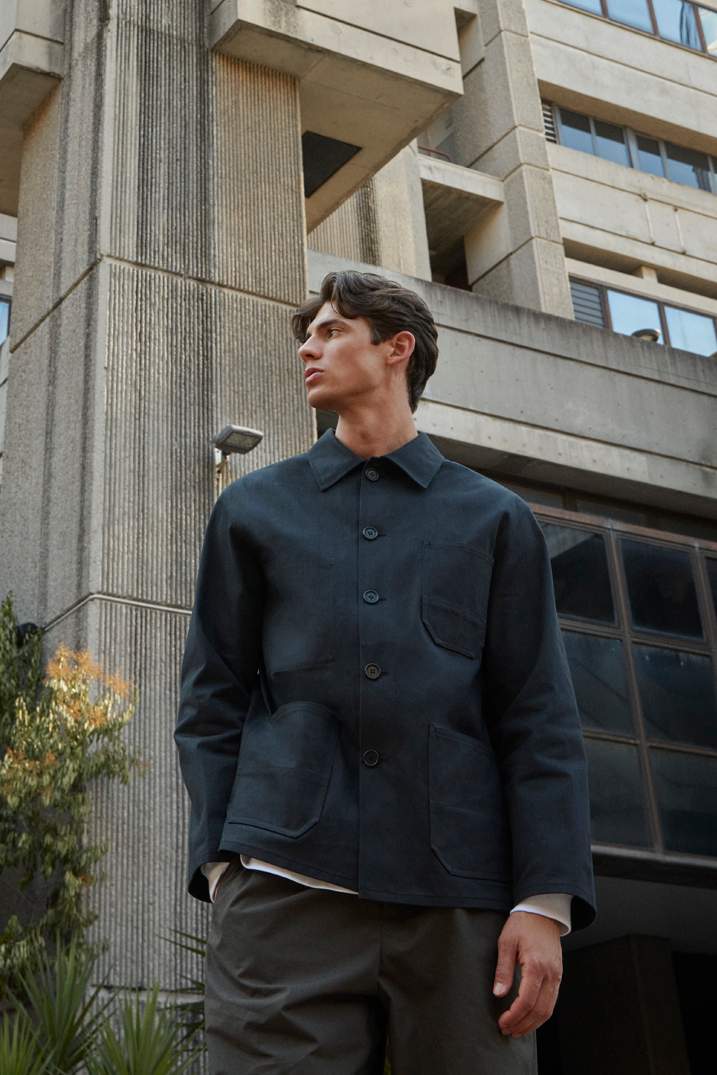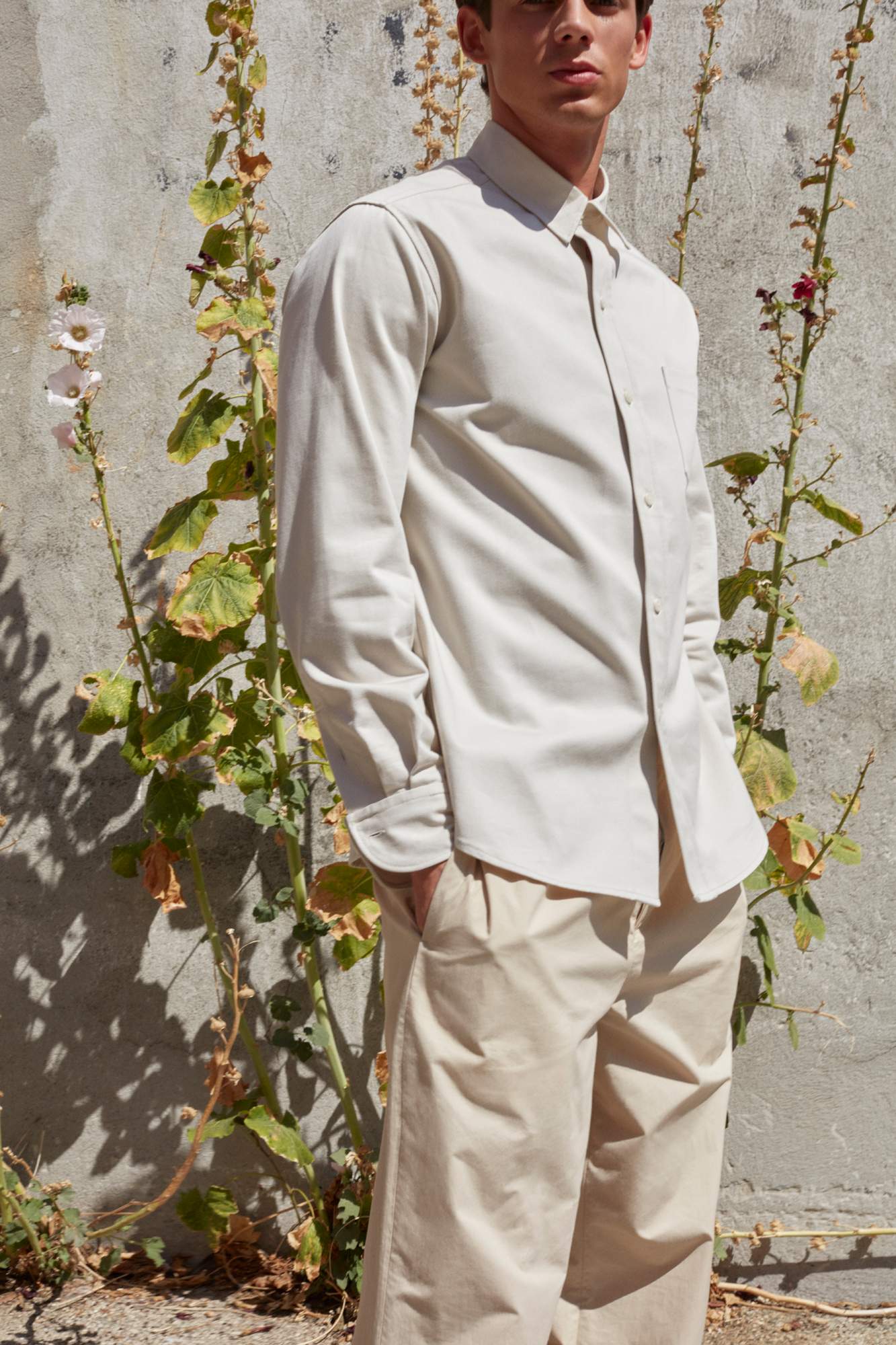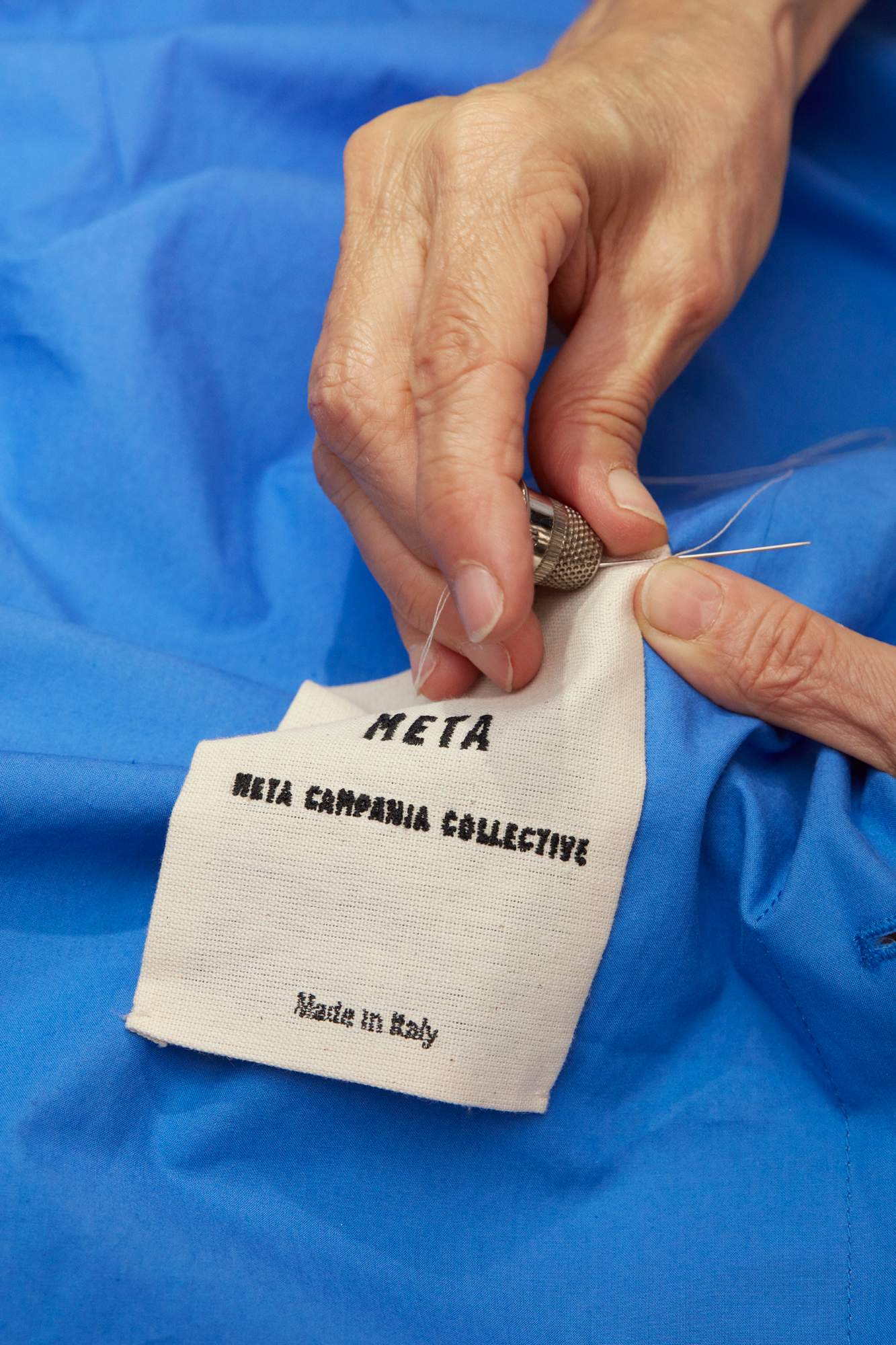 With designs that prioritise quality over flashiness and will carry over from season to season, there's an implicit rejection of quick turnover and of the disposable nature of much of today's fashion industry. Instead the focus at Meta is on longevity and garnering from customers the kind of affection that's grows between an owner and a faithful item of clothing. "Our generation is probably the first to recognise that we need new values, which include a more sustainable idea of clothes where you keep a piece forever," says Keinath. Shirts by Meta are fabricated without interlining so that they can be washed for years without the fabric degrading. Everything is meticulously stitched without using glue or shortcuts. "The most fundamental aspect of this project for us is that everything will last," says Strassburg. "We had never been able to find that kind of product ourselves."
"We wanted to do something beautiful that doesn't answer the requests of the market but instead responds to what we and our friends would love"
The trio plans to expand, aiming to add womenswear after the first few seasons of menswear. They don't, however, have plans for fashion shows or extravagant publicity campaigns, choosing to sell only on their website and at select, respected retailers, including London's lncc and Montréal-based online retailer Ssense. "We're not the next big designers," says Strassburg. "We don't create fashion; we create beautiful products."
meta-campania-collective.com