The Agenda / Belarus
Politics: Belarus
The life of an exiled leader.
Politics –– Belarus 
No return tickets
Tomos Lewis speaks to Belarus's exiled leader, Sviatlana Tsikhanouskaya, about separation from her nation.
---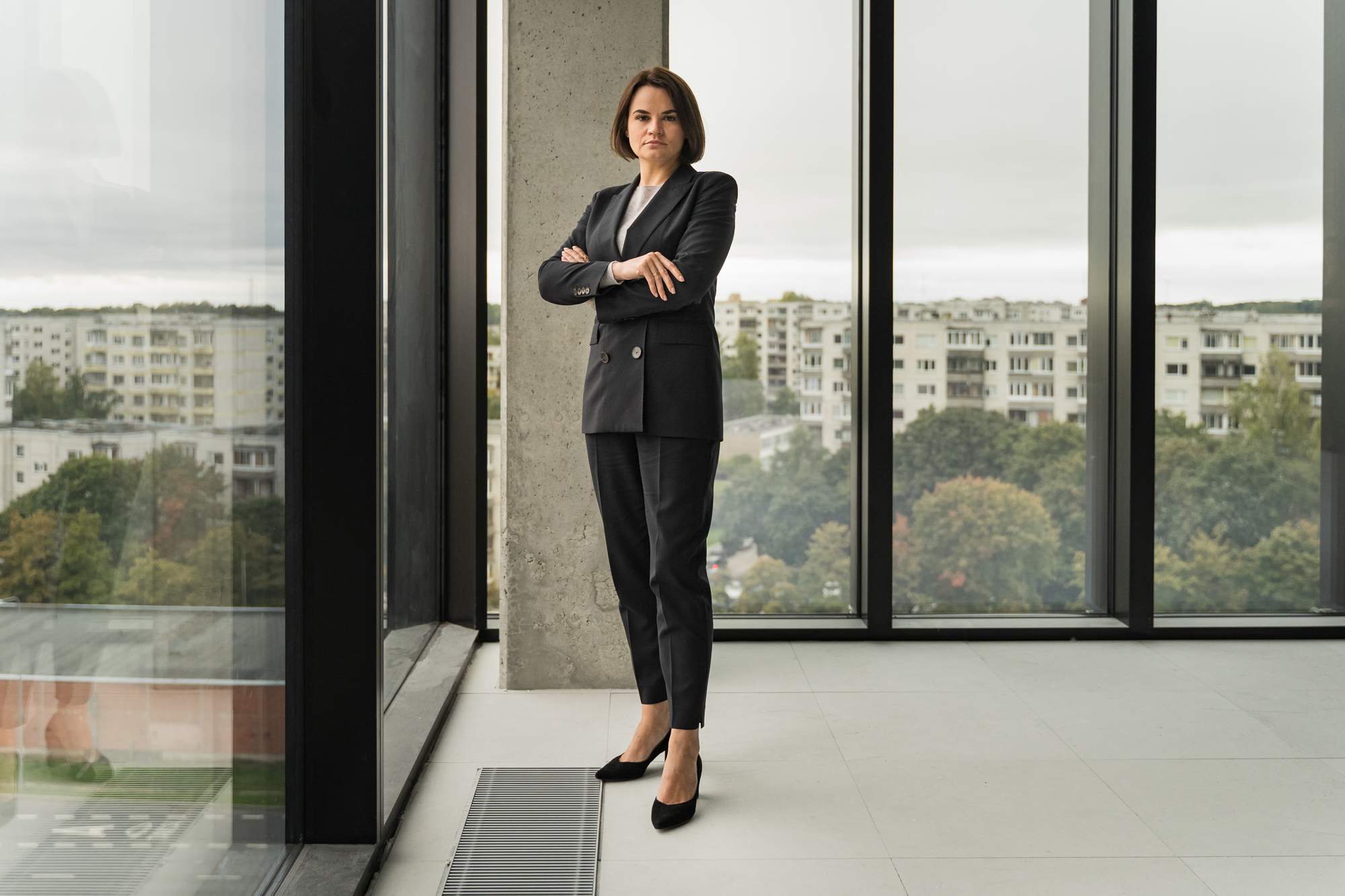 The Rada of the Belarusian Democratic Republic was established in 1917 as Belarus's first elected parliament. Two years later, Soviet occupation of the country forced it into exile. And even when the ussr fell in 1991, the election of Alexander Lukashenko as president in 1994 would ensure that a return to Belarus would be impossible for many of those in exile – even now. 
On a snowy January day nearly five years ago, I travelled to Ottawa on assignment for monocle to have lunch with Ivonka Survilla, a little-known 80-year-old painter who was the president of what was then the longest government-in-exile in the world. 
"We have to carry on the fight," she told me as we ate. Her determination was undimmed even though it had been half a century since she had fled Minsk, leaving for Canada in 1969. "We will occupy this position – we will be a government in exile – until Belarus becomes a truly free, independent, European nation. That would be the happiest moment of my life."
"I saw thousands of people at our rallies during the election campaign, so I just had a feeling that I was betraying them"
Belarus's history of exiling its leaders is long. The aspiration firmly held by them, and the activism and diplomatic work done from afar over many decades to fulfil it, can, however, feel as though it is underpinned by a sobering sense that life in exile could become a permanent state. Nearly 25 years after Lukashenko came to power, little has changed to loosen his grasp, or to make a return home for exiles more likely. "I forbid myself even to think that, maybe, I will not be able to return to Belarus for a long time," says Sviatlana Tsikhanouskaya (pictured), the presidential candidate and current figurehead of Belarus's official opposition who is now in Lithuania. In August last year, amid the widespread national unrest that followed a presidential election widely acknowledged to have been rigged in Lukashenko's favour, Tsikhanouskaya was given an ultimatum by the authorities in Minsk. Either stay and face arrest or flee. The police told her that her two young children would be put in an orphanage if she stayed, so she left for Lithuania. "It was a very difficult decision," she says. "I saw thousands of people at our rallies during the election campaign so I had a feeling that I was betraying them. But, of course, I didn't want to give up, and we continue to fight from abroad."
Tsikhanouskaya's story has anchored much of that campaign. She ran for president after her husband, an activist and host of a popular online video channel that chronicled life in the Belarusian countryside, was jailed to prevent his candidacy. "The authorities registered me as a candidate just to laugh at me," she says. "They said that nobody would vote for a housewife without any experience." Voting data collected by activists on election day claimed that she won up to 80 per cent of the vote; the state's tally gave her 10 per cent. "But it's not only about me," she says. "It's about all Belarusians. It is about change and I am just the representative. I'm not a politician; I'm a person who's accidentally in this position. So I'm talking from my heart." 
Since January, she has travelled to 30 countries, met presidents, prime ministers, dignitaries and diplomats and held rallies with Belarusian populations in cities from Copenhagen to Washington. In January it was reported that Lithuania's president, Gitanas Nauseda, had nominated her for this year's Nobel peace prize.
But the diversion to Minsk of a Ryanair flight from Greece to Lithuania carrying opposition journalist Roman Protasevich in June changed the tone, says Tsikhanouskaya, and raised pressure on European governments to act. "I took the same plane a week before Roman, so I also could have been the target," she says. "Hijacking the aeroplane – it was unexpected for us, nobody imagined it, and everybody understood that everything had changed."
"This is about responsibility," she says of the support that she has received from Europe and the US so far. But she concedes that there is much more to do. "Our desire is so huge, to save the country from dictatorship, from violence. We are doing our job. And small steps are better than no steps at all." But until then, she remains an exile.