Take epicurean inspiration from around the world via our reports on notable openings and new cookery books. Plus: a simple recipe for a bittersweet treat to make at home.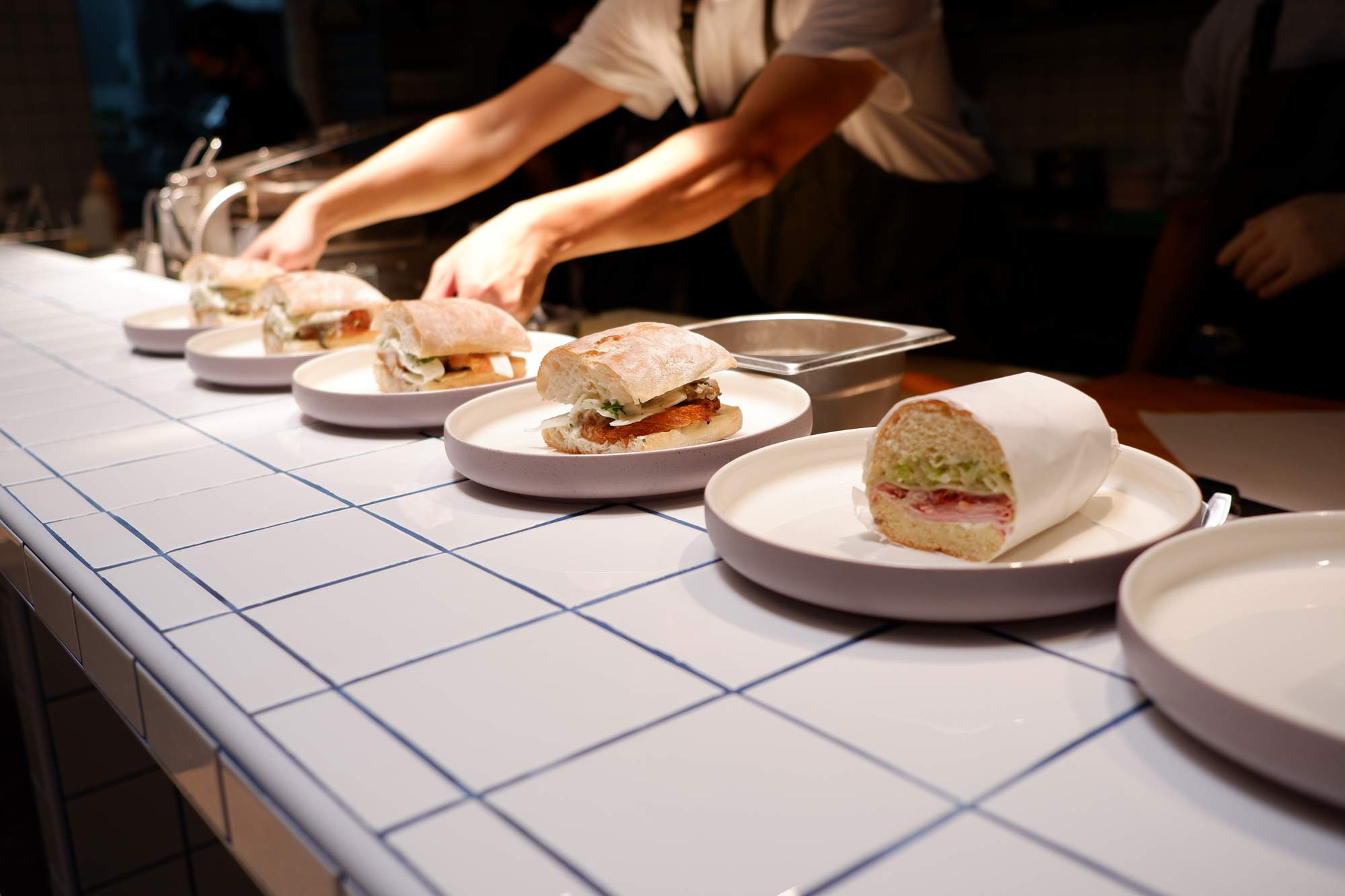 Onda is a new quick-service joint serving Cuba-via-Miami favourites in Singapore's Boat Quay area. The hole in the wall is an offshoot of the original Park Bench Deli, which is known for its hearty sandwiches. Onda is the first of a series of speciality shops that founder Andrei Soen plans to open. "For Onda we drew up a whole concept around the Cubano sandwich," says Soen, a Singaporean who grew up in the San Francisco Bay Area. Customers tuck into their Cuban sandwiches with sides such as chicharrón (fried pork rinds). Soen has also reworked Park Bench Deli into a restaurant-bar with breakfast items. Now the CBD outlet has more seating, expanded hours, and a new all-day menu. 
parkbenchdeli.com
---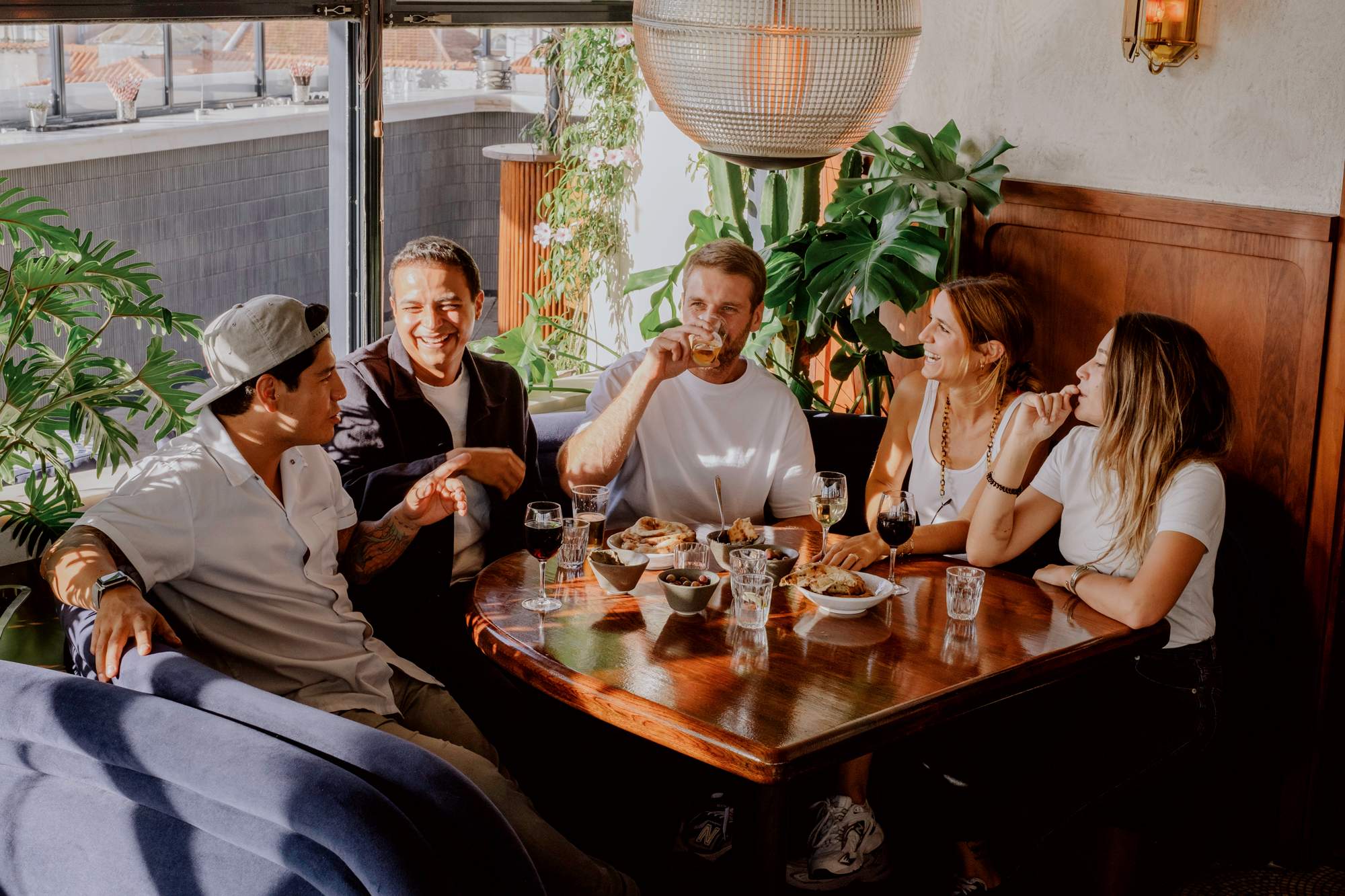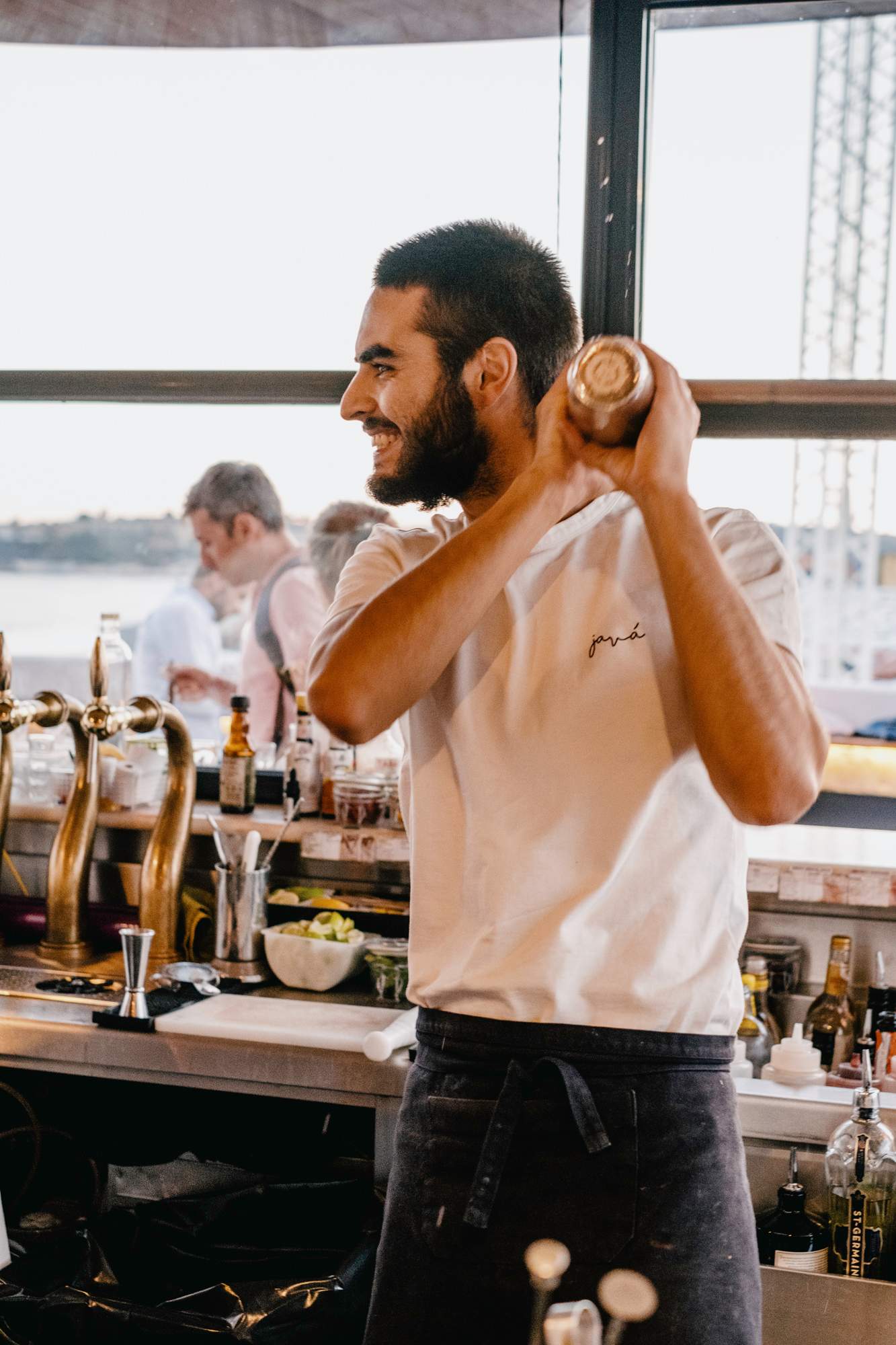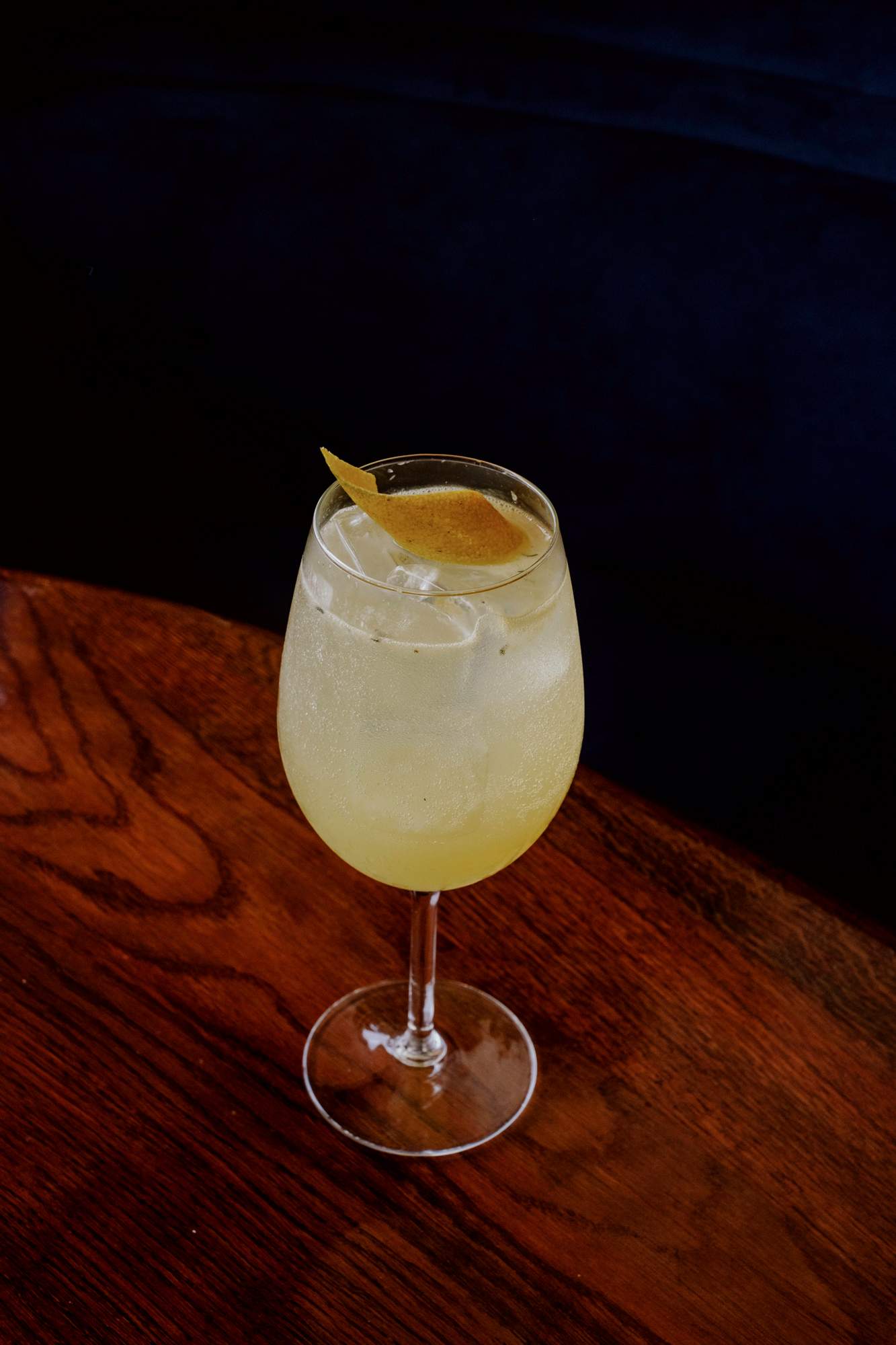 Brussels-born Pierre Em d'Andrimont and his formerly Paris-based partner Margaux Marcy moved to Lisbon in 2018 to pursue a shared passion for hospitality projects. What they hadn't reckoned on was the work it would take to get it off the ground. "It took hundreds of letters to tenants offering to buy their shops, dozens of hours spent at Lisbon City Hall, a few scams that we escaped, one lawsuit (that we won) to finally find our very first spot on an amazing little corner in Cais do Sodré that he called Café Janis," says d'Andrimont. The pair's latest venture, in the same lively neighbourhood, is Javá Rooftop, a laid-back affair with soaring views towards the Tagus. Working with Portuguese design studio PIM, the space perched on top of a former post office serves unpretentious Mediterranean and Middle Eastern-inflected fare: the best mains come from the grill, including octopus served on a bed of buttery polenta. The pancakes – available slathered in chocolate, with fruit or with a savoury twist – are also a major draw ("nothing fancy, just tasty," says d'Andrimont). The exposed beams, custom tiling and touches of terracotta, cane chairs and blue accents create an airy feel. "The past four years have been the most intense of my life," says d'Andrimont. "It's been a roller-coaster but it was also the best four years of my life, and wouldn't have been possible without my partner, Margaux." 
---
Recipe
Japanese coffee jelly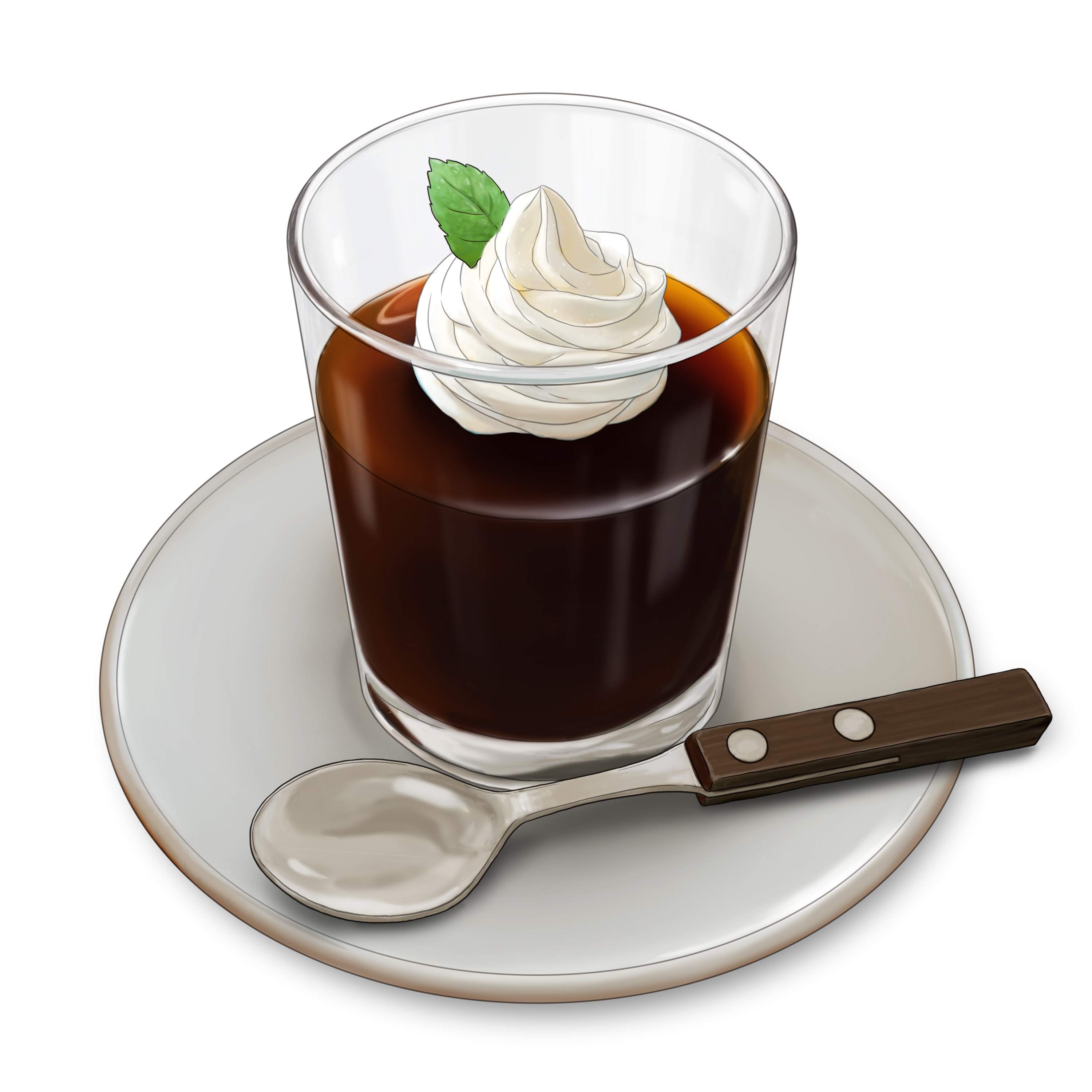 This month our recipe writer Aya Nishimura shares a Japanese pick-me-up that's ideal for a late-afternoon tipple. This coffee jelly needs to be made the day before and left to set. The Kahlua kick and a good, strong espresso are vital.
Ingredients
Serves 3 as a dessert
250ml of fresh espresso 
35g of light brown sugar 
2 sheets of gelatin
3 tbsps of Kahlua
3 tbsps of double cream or vanilla ice cream (your call)
Method
1.
Soak the gelatine in the cold water and set aside for 3 minutes.
2.
Meanwhile, add the brown sugar to the hot espresso and stir until dissolved.
3.
Remove the softened gelatine sheets from the water (you can discard this) and add them to the espresso.
4.
Mix until dissolved, then add the Kahlua and stir.
5.
Pour the mixture evenly into three glasses (with low enough sides for you to eat from), and leave to cool.
6.
Once cooled to room temperature, chill in the fridge for at least 3 hours or ideally overnight if possible. 
7.
When the jelly is set, add 1 tablespoon of lightly whipped double cream (or a small scoop of vanilla ice cream) into each one and serve. Enjoy.
ayanishimura.com
---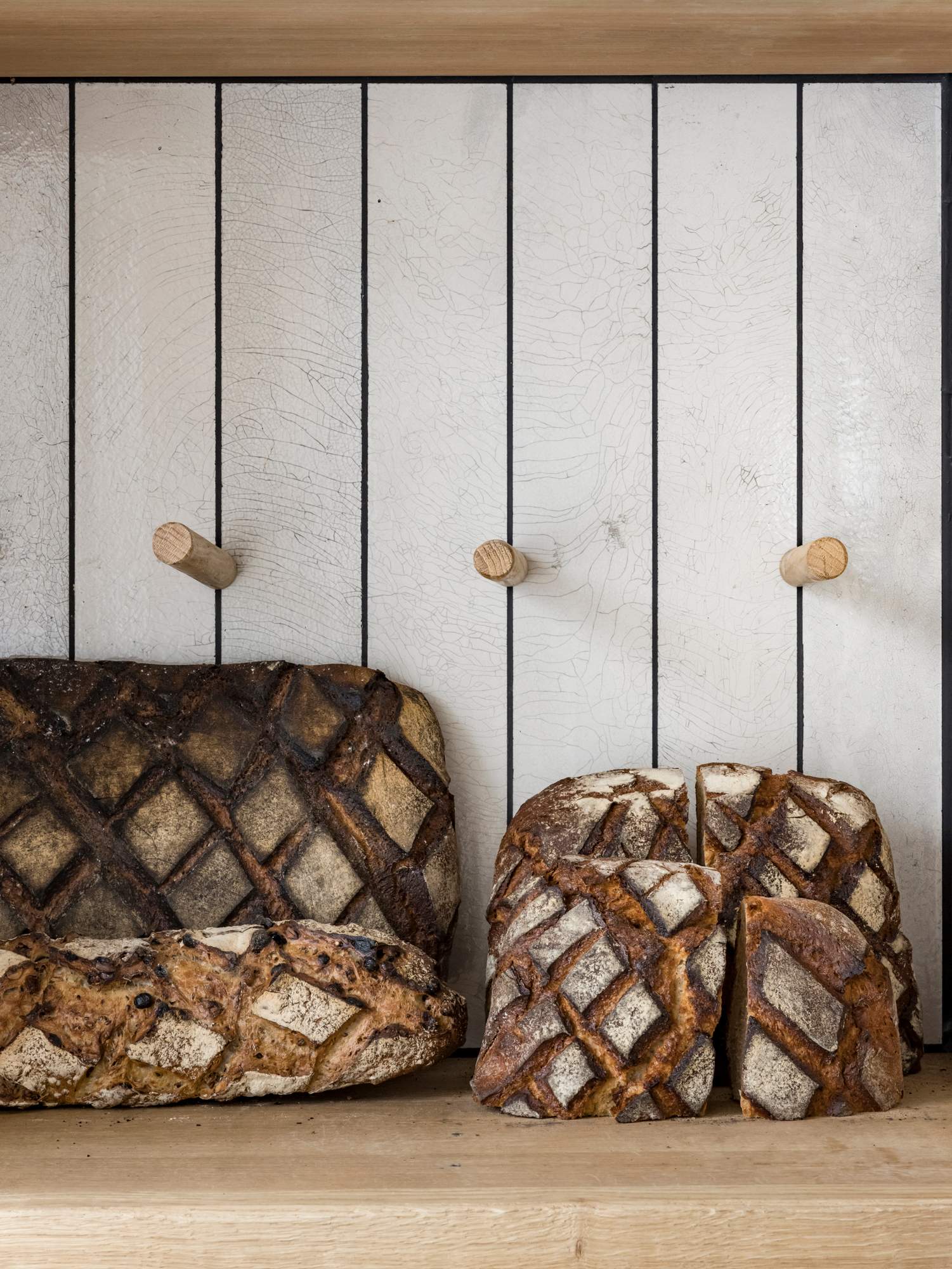 The best bakeries take a few simple ingredients and combine them to create magic. That's how a small space on Rue Saint-Dominique in Paris's 7th arrondissement became the capital's new spot for croissants and crusty loaves. Founder Mickael Benichou, who has four cafés in France and two in Japan, gave Franco-Israeli interior architect Emmanuelle Simon carte blanche to fashion the bijoux bakery. The result? A blue-stone floor that riffs on the Parisian paving beyond and plenty of wooden accents. Food-wise, the alcoves behind the counter are piled high with sourdough loaves and the vitrine heaves with irresistibly rummy canelés, pains aux chocolats and light-as-air choux buns. Bravo. 
liberte-paris.com
---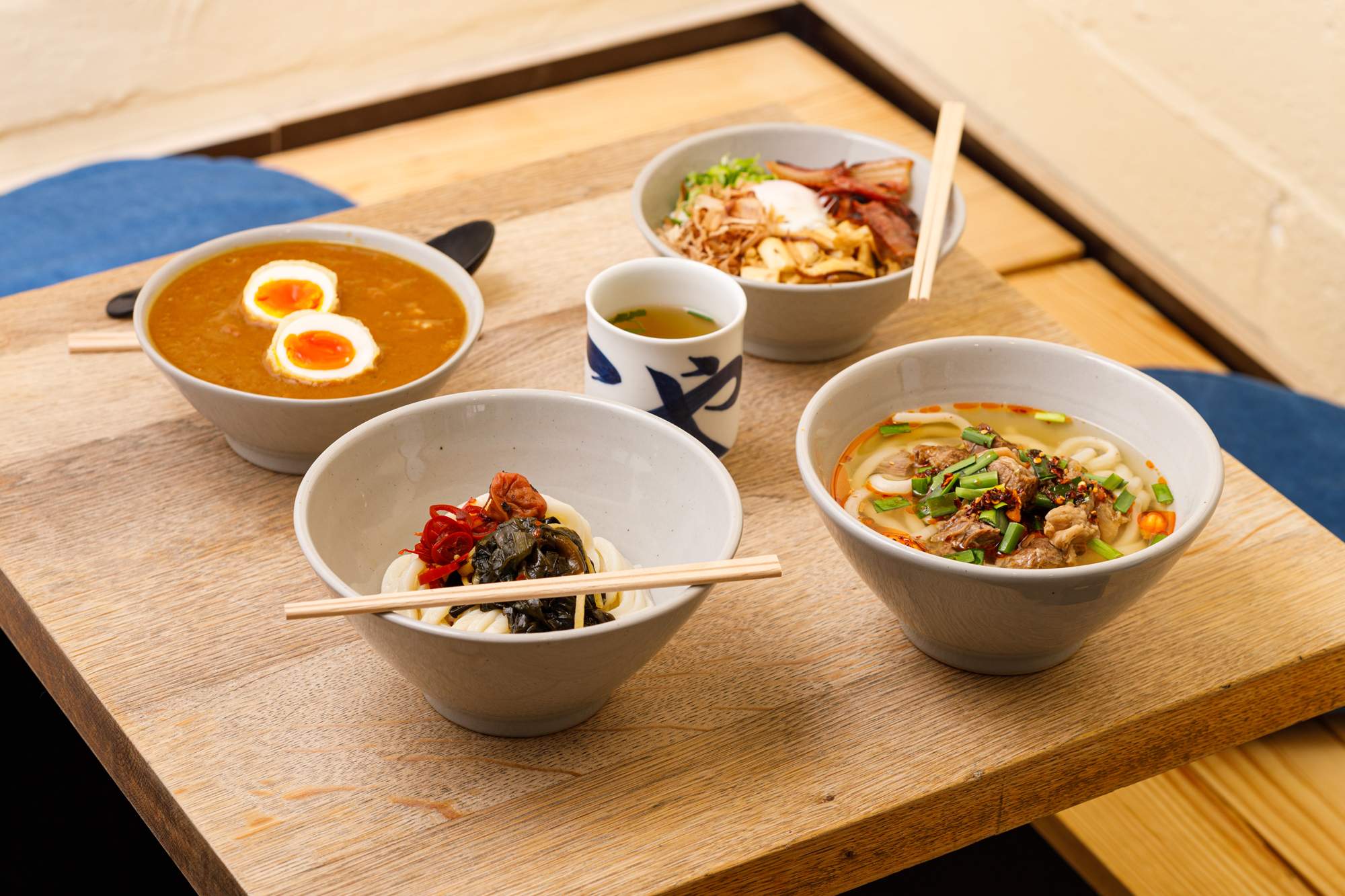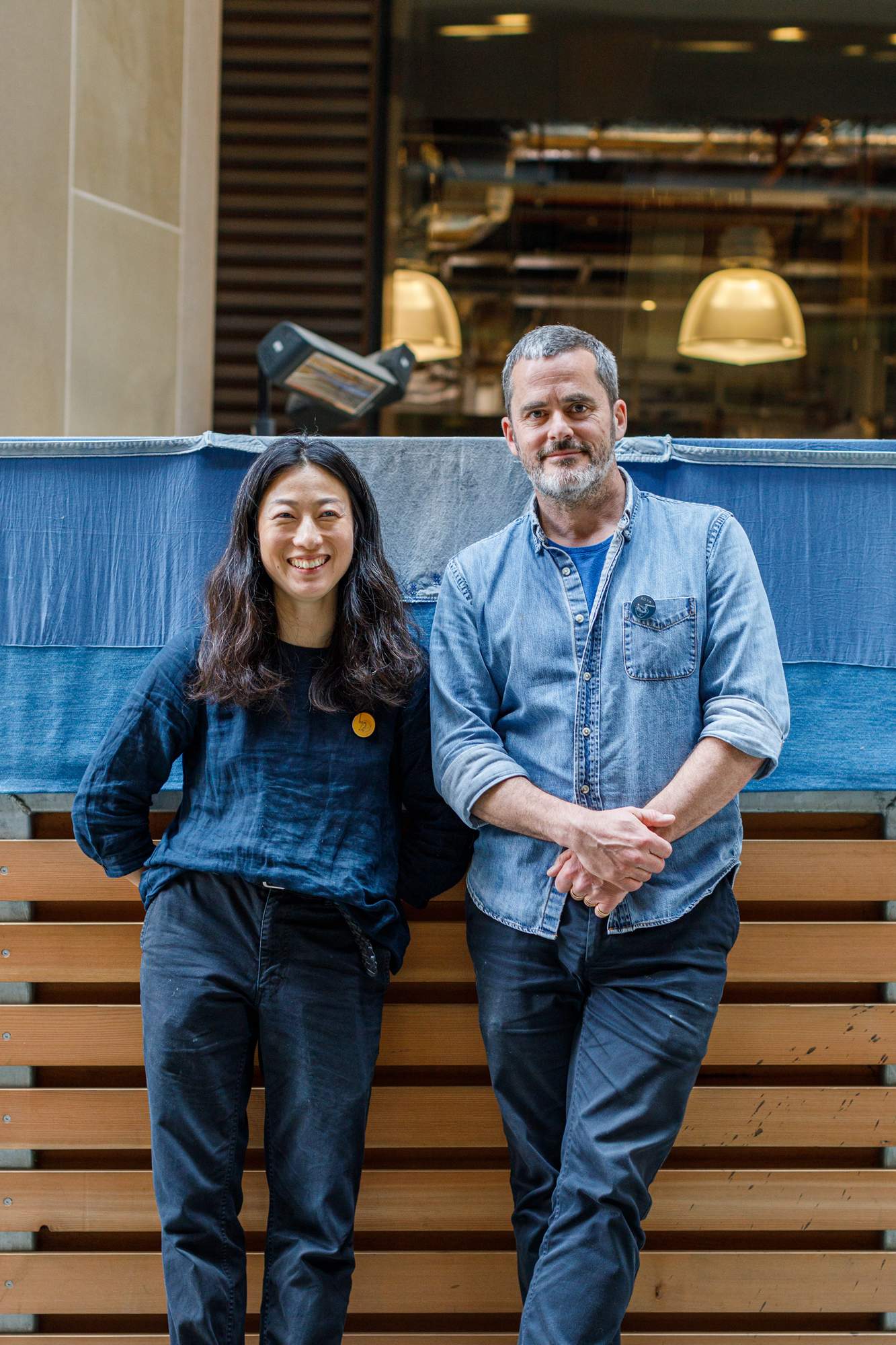 Founded on Soho's Frith Street in 2010, Koya is a beloved bolthole for Londoners seeking warming bowls of chubby udon noodles and Japanese sharing plates. For their newest space, co-founders Shuko Oda and John Devitt (pictured) took inspiration from the fuss-free noodle bars in Japanese train stations for this space at East London's Broadway Market. As well as eight spaces in a tachi-gui (standing counter) area, there's room for a further 40 covers. Diners can enjoy Japanese breakfasts of natto, pickled seaweed, okra, onsen tamago, rice and udon with pickled plum. Lunch and dinner specialities include classics from the original venue, such as m iso udon with pork and ginger soup, seasonal greens and newer creations like soft-boiled egg tempura created by head chef Oda. 
koya.co.uk
---
Esmée is the first personal project from former Hotel d'Angleterre chef Andreas Bagh. Located in Copenhagen, the brasserie was transformed into a relaxed, greenery-laden space. The just-opened terrace is busy with punters tucking into Iberico ham in brioche buns and wild sole roasted on the bone from the in-house rotisserie. 
esmee.dk
---
'Grand Dishes' and 'The Female Chef'
Global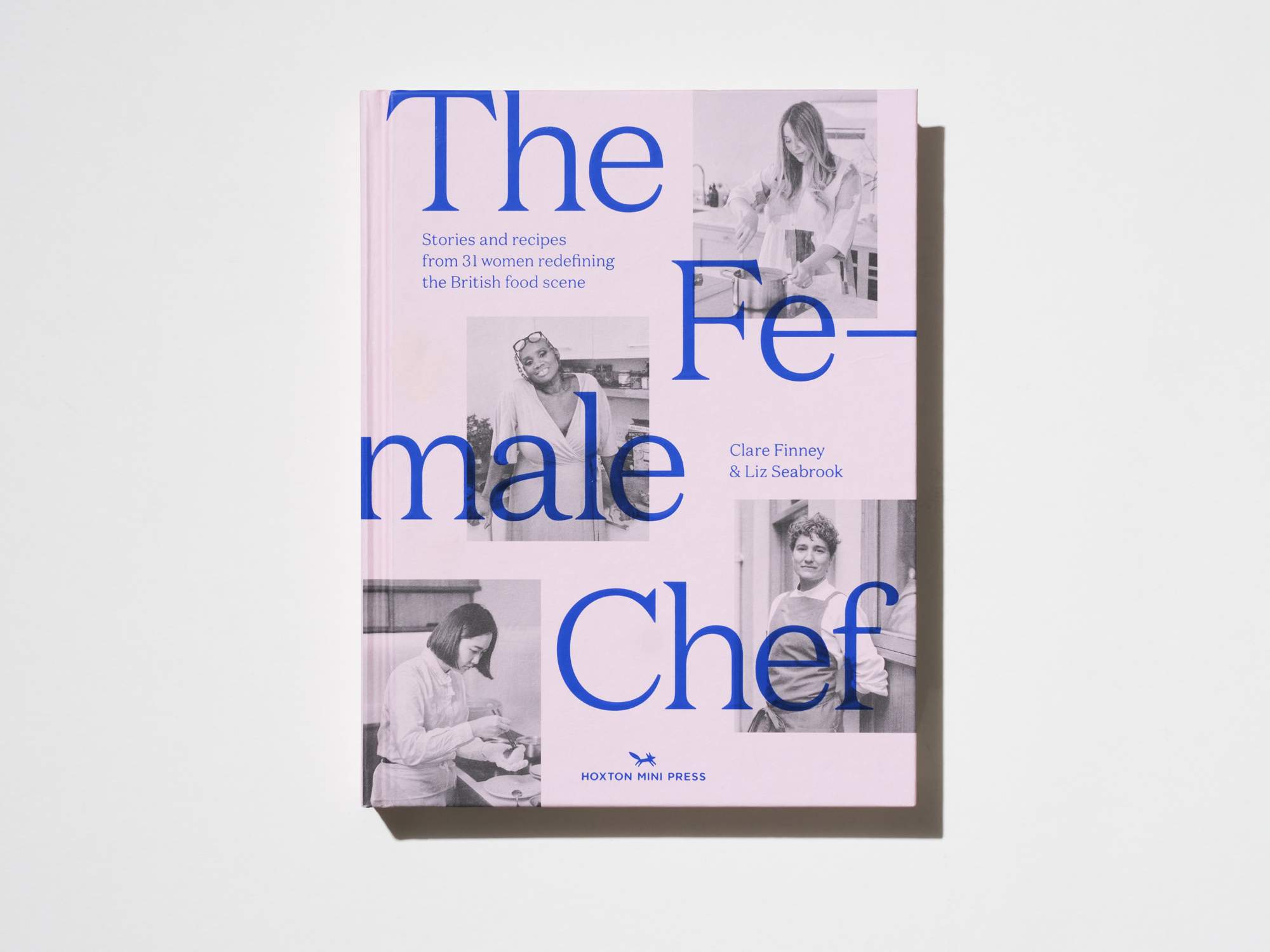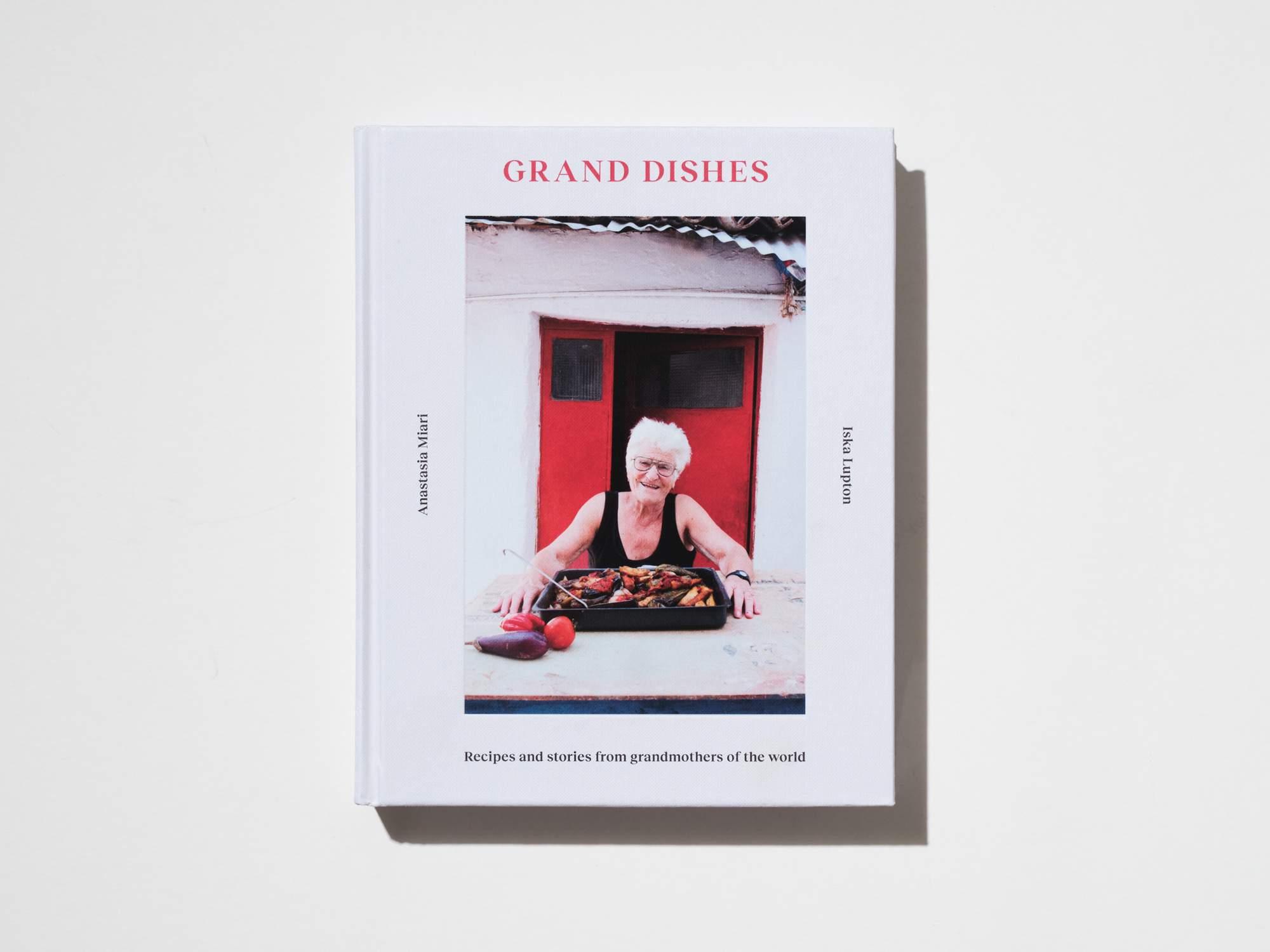 Does nonna really know best in the kitchen? And are those skills learned or passed down? Well, Anastasia Miari and Iska Lupton's new book, G rand Dishes seems to imply the latter. Featuring stories and joyous portraiture, the 70-recipe-strong affair captures culinary know-how from grandmothers, including the progenitors of notable chefs. T he Fe male Chef, is the latest title by Hoxton Mini Press, and tells the tale of 31 women reshaping the British food scene one dish at a time.
granddishes.com; hoxtonminipress.com