Journalism / Global
The crime reporters
Despite threats and the killings of their counterparts, these journalists have become dogged pursuers of justice.
In one respect, crime reporting is easy. Few other journalistic beats furnish such a lavish bounty of heroes and (more often) villains, astonishing and outrageous plotlines, and matters of life and death. By every other measure, crime reporting is incredibly difficult. The people you're covering are often willing to commit further crime to prevent anyone discovering their previous crimes. With the obvious exception of war reporting, it might be the most dangerous field of journalism – and crime reporters have to live where they work.
In July, Dutch crime reporter Peter de Vries was assassinated in Amsterdam. In April, Greek crime reporter Giorgos Karaivaz was shot dead in Athens. Others who have lost their lives in recent memory have included Daphne Caruana Galizia in Malta, Ján Kuciak and his fiancée Martina Kusnirova in Slovakia and Veronica Guerin in Ireland.
Still, despite the hazards, it's a vocation that offers the satisfaction of solving puzzles and, every so often, a sense that you might have helped to make the world a safer place. We meet four people who are working to do just that. 
---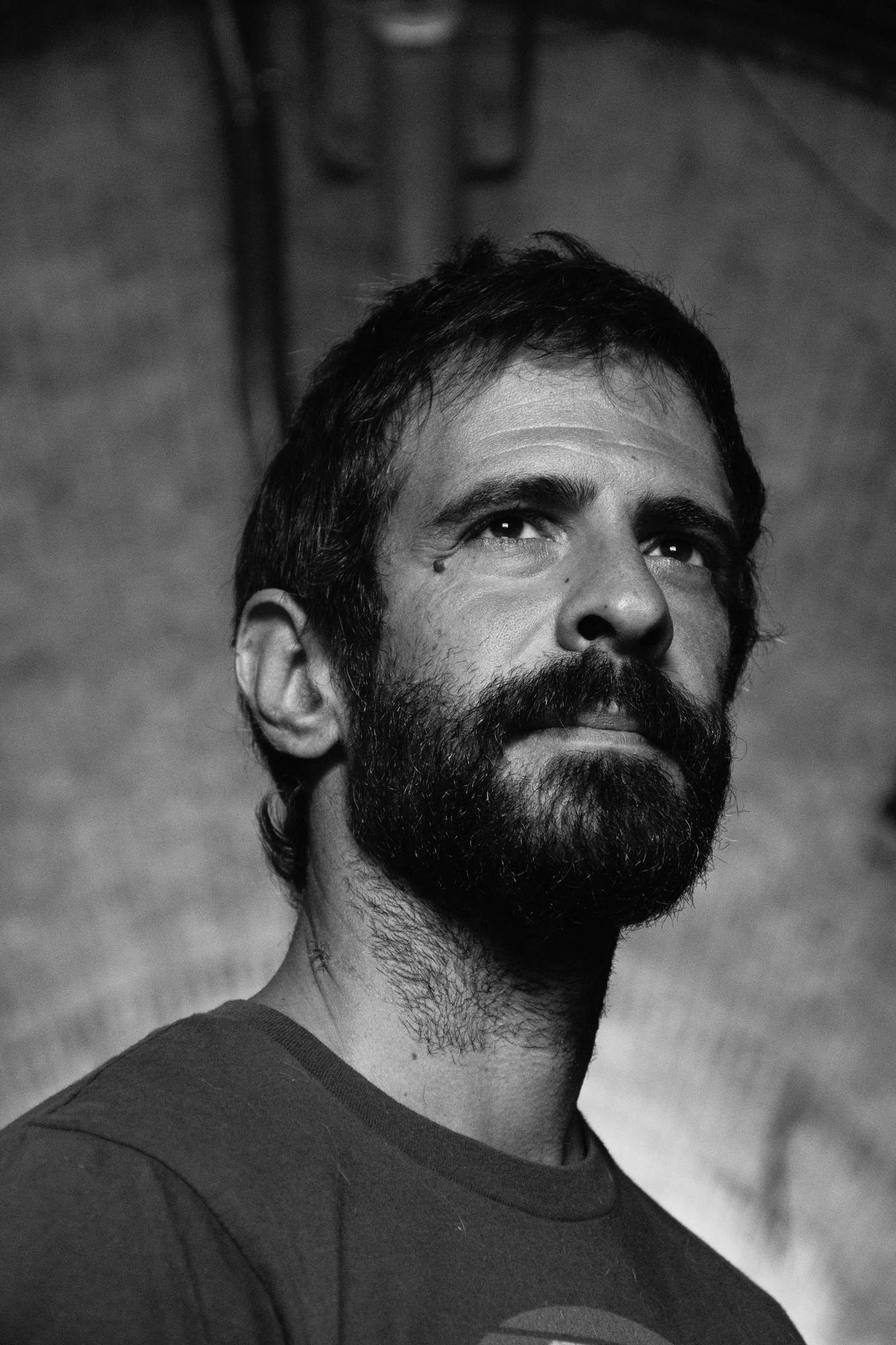 Published by: Investigative Reporting Project Italy (irpi)
Famous for: Investigating the international dealings of the 'Ndrangheta
"They're very nuanced," says Giulio Rubino of the threats his work reporting on the mafia incurs. "But we kind of know the code. Our sources in law enforcement listen to the mafiosi's conversations and they'll normally tell us about a serious threat – something like, 'That journalist crossed a line, we can't stand him anymore'. But you never know to what extent they know they're under wiretaps and just want to let you know that you've bothered them."
Rubino, a native of Rome, is co-founder of the Investigative Reporting Project Italy (irpi). Recent stories published by his news outlet include an exposé of the trans-European cocaine pipeline operated by the powerful Siderno-based 'Ndrangheta syndicate and the same clan's use of companies registered in Luxembourg.
Reporting on organised crime is never a trivial undertaking but in Italy it is especially hazardous: Reporters Without Borders estimates that about 20 Italian journalists have round-the-clock police protection. "By focusing on international criminal operations, we're not as exposed to day-to-day danger as some of our colleagues," says Rubino. "If you're reporting on minor to mid-range 'Ndrangheta members in your small town, you meet them at the bar in the central square every day, whereas I live in Rome and cover their activities in Brazil and Ivory Coast. Yet every now and then we receive warnings from our sources that it's better if we don't come to their towns for a few months."
As well as following the mafia's money abroad, irpi diligently tracks the relationships within various families; Rubino mentions a colleague with encyclopaedic recall of "who married whom, and when, and which guys are second cousins and which are first cousins". A lesson the team have learnt, he says, is that "the sons of great criminal masterminds are rarely as sharp as their fathers" – a rule that often explains the rise and fall of rival mobs. The family ties make Italian organised crime infernally difficult to penetrate but, he says, "Once they make a lot of money they start outsourcing the most dangerous parts of their activities."
This is what Rubino enjoys reporting on. "I specialise in shipment tracking: I track the containers, the companies, the movements at sea of drugs and so on," he says. "It's a puzzle: you really want to crack it once it's in front of you."
Rubino admits that he's constantly making calculations of danger. "You never know what information will trigger a reaction. We've had reactions where we didn't expect one and – incredibly – none when we did expect them," he says. Still, asked about the reward for the risk, Rubino thinks long-term. "I'm not sure that my personal motivation comes from the idea that what I do will have an immediate impact," he says. "Fighting organised crime is most of all a cultural battle. Whatever you do is extremely important in the long run. We try to find the best way possible to make people understand how the system works. That's where my hope lies: when the mechanism is fully exposed, it's easier to define what kind of change we need." 
---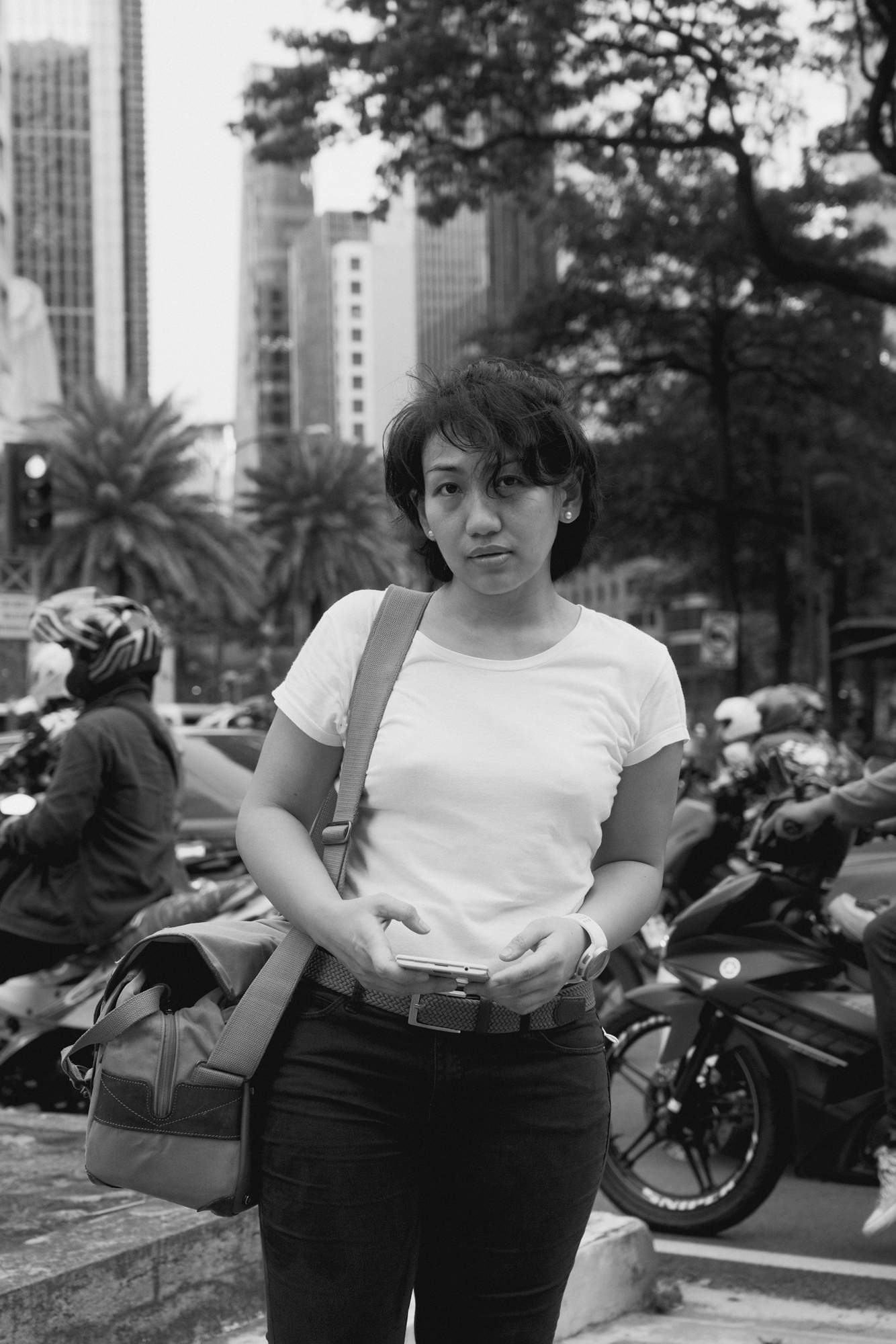 Aie Balagtas See
Philippines
Published by: The Philippine Star, Time, Los Angeles Times
Famous for: Exposing the links between crime, police and politics
The contest between law enforcers and law breakers is played by unusual rules in Manila. Since the combustible populist Rodrigo Duterte became president in 2016, Filipino police have had an implicit licence to behave more or less as they please in their pursuit of drug dealers. While nobody knows how many actual, alleged or imagined drug dealers have died during this campaign, nobody doubts that the number runs into the thousands. As recently as a state of the nation speech in July, Duterte reiterated his threat to kill anyone involved in the narcotics trade.
"When the drug war started, all the journalists were waiting for calls to alert us that they'd 'found a dead body'," says Aie Balagtas See. "Eventually you see a pattern. You hear allegations from the families that the cops perpetrated these killings. And that creates a tension between journalists and cops because you have to ask them for their side."
Balagtas See is now working as a freelancer, after stints at The Philippine Star and The Philippine Daily Inquirer, as well as online outlet gma News; more recently her byline has appeared in Time and the Los Angeles Times. Born and raised in Manila, she learnt how to work on the crime circuit as a cub reporter. One early story was the Maguindanao massacre of 2009: 58 people, including 32 journalists, were kidnapped and killed while covering an election campaign after their convoy was intercepted by gunmen dispatched by a powerful clan. But even that didn't put her off. "I always wanted to cover that kind of story because it's not only crime; it's politics," she says. "In the Philippines, crime and politics are kissing cousins."
When asked if she's been threatened, Balagtas See's answer is, "Of course." She remembers one particular police colonel whose invitation to see his gun collection did not strike her as friendly. And the continuing drug war and its consequences are only becoming more difficult to cover. "The families [of the victims] are afraid of speaking out," she says. "They're afraid of the police and afraid of the stigma that goes with being accused drug dealers."
Balagtas See emphasises that the key to covering Manila's crime is observing the fundamentals: knowing the neighbourhoods and building relationships with the police. "There was a joke going around that if you want contacts in the underground you had better build contacts with the police first because sometimes the line that separates them is very thin," she says. "It has been a tough choice during the Duterte presidency to decide whether you wanted to keep that friendship or do your work as a journalist. I chose the latter because I think that's what's right."
Despite the risks, she is in little doubt that crime journalism remains worthwhile. "It's the best training ground for any journalist," she says. "I'm very old-school about this. But we have to progress from the equally old-school thinking that the police beat is just a training ground: it's so much more than just the crime, grime and dirt of the city. It's where you see policies being carried out." 
---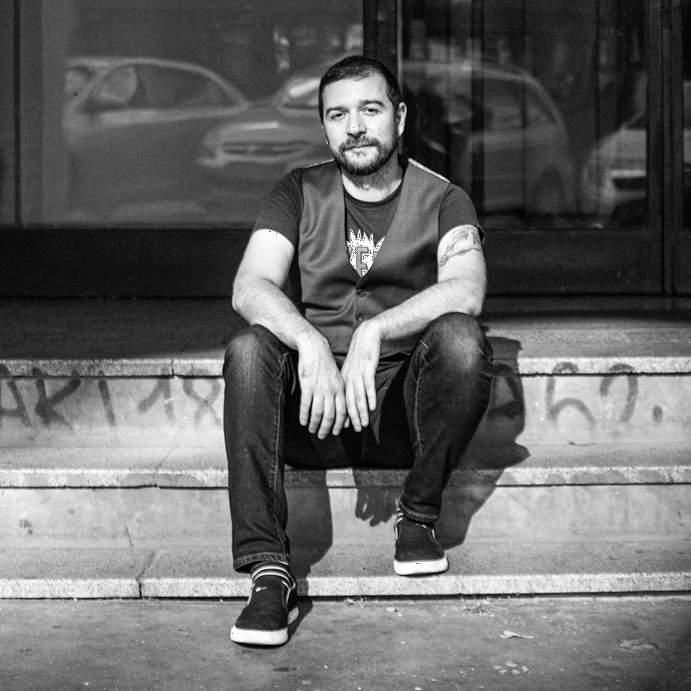 Published by: Crime and Corruption Reporting Network (krik)
Famous for: Digging into political corruption
Stevan Dojcinovic is one of Serbia's best-known journalists, if not always in the way he would prefer. He and his colleagues at investigative news site Crime and Corruption Reporting Network (krik) often feature in Serbia's rabidly pro-government tabloid newspapers, accused of various sensational malfeasances up to and including conspiring with enemies of the Serbian government. "They do it with the secret services," he says. "It's state intelligence monitoring your life, 24/7. They give the tabloids everything they find. If I read the papers, I can find transcripts of my phone calls, pictures of me drinking coffee. People get really triggered by this; we receive threats almost daily."
Dojcinovic says that krik doesn't bother reporting these threats to the police. The serious menaces, he says, don't warn you in advance. Three of krik's 15 reporters have had their homes broken into. On some occasions, Dojcinovic has deemed it sensible to leave Belgrade for a few weeks.
Along with such unwanted notoriety, Dojcinovic, who is also the Serbia editor for the Organized Crime and Corruption Reporting Project global network, has received more traditional acknowledgements of his journalistic chops. In 2019, he won the Knight International journalism award for exposés on senior politicians in the Balkans, including the remarkable yarn of how Serbia's health minister Zlatibor Loncar, as a young doctor, furnished dubious medical reports which allowed infamous gangster Petar Panic to duck court appearances.
Dojcinovic's career beginnings were unorthodox; his first foray into print was as the editor of a punk-rock fanzine. His ambitions became focused during months spent recovering from a serious bicycle accident; a key inspiration was reading veteran journalist Milos Vasic's account of the 2003 assassination of Serbian prime minister Zoran Dindic by a paramilitary with ties to organised crime. "That was the moment when I thought: I want to do this."
During the misrule of Slobodan Milosevic in the 1990s, Serbia was known as a barely disguised mafia state. Dojcinovic believes that little has changed. "There are some different people in the new government but it's the same thing," he says. "Very powerful people, people very close to the president who enrich themselves in a big way. What is different is that they've learnt from organised crime how to hide with offshore companies and layers of protected identity."
Dojcinovic says that krikaverages about 350,000 readers a month. It pales in terms of reach compared to krik's tabloid tormentors but compensates somewhat in influence – the title reaches a disproportionately young and educated readership, including embassy staff, foreign media and others whose opinion still seems to matter, despite everything, to Serbia's government. "For that reason, the government gets intrigued and then they have a huge reaction, doing crazy stuff to cover it up," he says. "We might have quite a small readership but when we publish something, everybody reacts."
---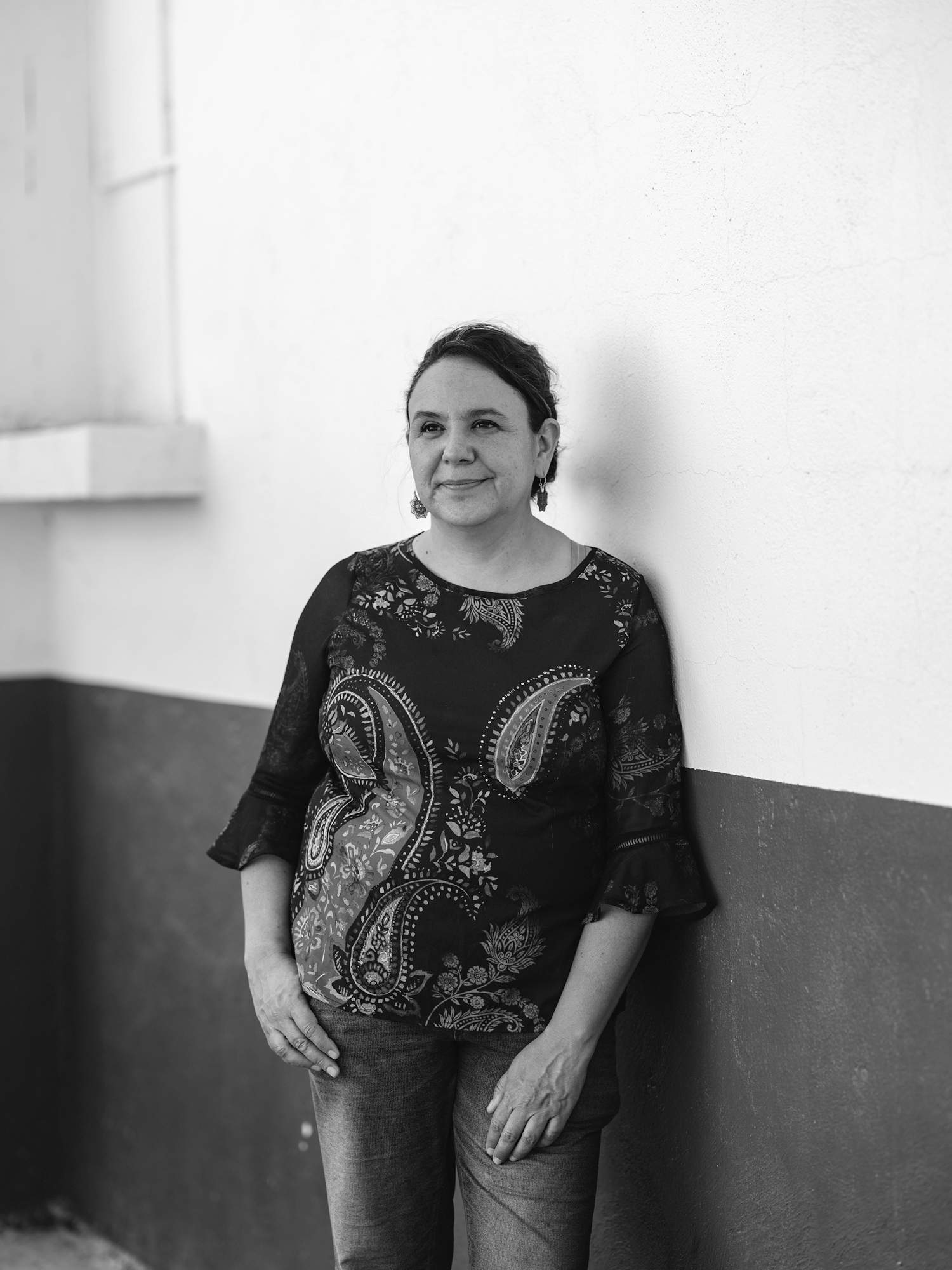 Published by: Proceso, Reforma, Quinto Elemento Lab
Famous for: Unearthing the stories of Mexico's 'disappeared'
Marcela Turati is sure of one thing: "Silence mustn't win." Mexico, where she has worked as a journalist for more than 20 years, might not be a warzone but it has the hallmarks of one. Intimidation of witnesses to crimes and journalists reporting them has meant that Turati's work is a constant struggle to make sure the news gets out. Last year, Mexico was the world's deadliest place for a journalist, according to the New York-based Committee to Protect Journalists. At least 120 journalists have been killed since 2000.
It's not just related to narcotics. "Criminal groups are involved in everything," says Turati, explaining that they're linked to anything from illegal wood clearing to people- smuggling and theft of natural resources. The most mundane reporting assignments can be fraught with danger. One anecdote comes from a Mexico City journalist, who went to report on a junior league baseball game. A man came up to him, showed him a gun and told him he had to write positively about a child he pointed to, who happened to be the son of a crime boss.
Turati has a passion for narrative journalism but the situation in Mexico led her to specialise in criminal investigations, working at newspaper Reforma and the left-leaning Proceso magazine, and writing or editing several books, often focused on the victims of violence.
The 47-year-old says that it has been several years since she was last threatened. "I've experienced everything," she says. "You're reporting and a pick-up drives up to you and someone tells you to stop asking questions and leave. Or you're interviewing someone and they receive a call, turn pale and tell you that you have to leave."
Although still writing every day (she's currently working on a book on violence against Mexican migrants in the north of the country), much of Turati's work has shifted to activism and mentorship. In 2006 she co-founded Periodistas de a Pie (Journalists on Foot), an organisation dedicated to training journalists and creating networks among them. Often, she says, publishing has to be strategic: that can mean anything from writing anonymously to knowing when to sit on information, possibly for years. In 2018 she founded Quinto Elemento Lab, an independent organisation that supports journalists' work on forbidden topics and Mexico's in "silenced zones". She mentors reporters and helps with security. For years she has been plotting a map of Mexico's mass graves and working on a database containing information about some 39,000 unidentified bodies – fallout from the continued drug violence.
Sometimes this type of work feels overwhelming. In 2017 she became a Nieman fellow at Harvard for a year – much-needed time out. But once back in Mexico, she knew that she had to return to her work, investigating what had happened to the nation's "disappeared". "You have to see journalism like a truth commission in real time," she says. "Everything that we publish goes towards a future in which justice works properly."
Photographers: Paulius Staniunas, Jason Quiblan, Jasmin Brutus, Andrew Urwin