Fendi / Rome
Bringing it all back home
Fendi's 'F' logo is evocative of fashion at its most refined. And its new partnership with investment group Design Holding could soon see it become equally associated with fine furniture and interior design. Fendi's CEO, Serge Brunschwig, shares some home truths.
Long synonymous with luxury fashion, Fendi extended its prowess to home designs conceived in the same key of high craft in 1987. Yet for decades the line, the first of its kind from a high-end clothing maison, existed as a minor licensing project. Now Fendi Casa is embarking on an ambitious new chapter as it joins forces with Design Holding, a major investment group that is attempting to reinvent the field of interiors.
Fendi, owned by lvmh, is poised to bring the creativity and strategy that it has lavished on fashion to design through this joint venture with the biggest luxury group in the European furniture sector. Design Holding, which was founded in 2018, has worked hard over the past few years to unite such interior brands as b&b Italia, Flos, Arclinea and Louis Poulsen. With a host of sleek new furnishings by a stable of international designers, Fendi Casa will release the first collection of this new era and inaugurate a flagship boutique in Milan at the beginning of 2022.
Fendi has undergone significant changes in recent years. Designer Kim Jones, artistic director at fellow lvmh brand Dior Men, joined the house in 2020 as artistic director of couture and womenswear after the death of Karl Lagerfeld, who was the company's womenswear designer for more than 50 years, in 2019. Silvia Venturini Fendi, the long-time menswear and accessories designer of the fashion house, is now also taking the role of creative director of the Fendi Casa line.
Serge Brunschwig became ceo of Fendi in 2018. The Arles-born executive's long tenure at lvmh has included many years at Louis Vuitton and Dior. At Fendi's Rome headquarters, he explains what the luxury group model can offer the design world and what's next for Fendi interiors.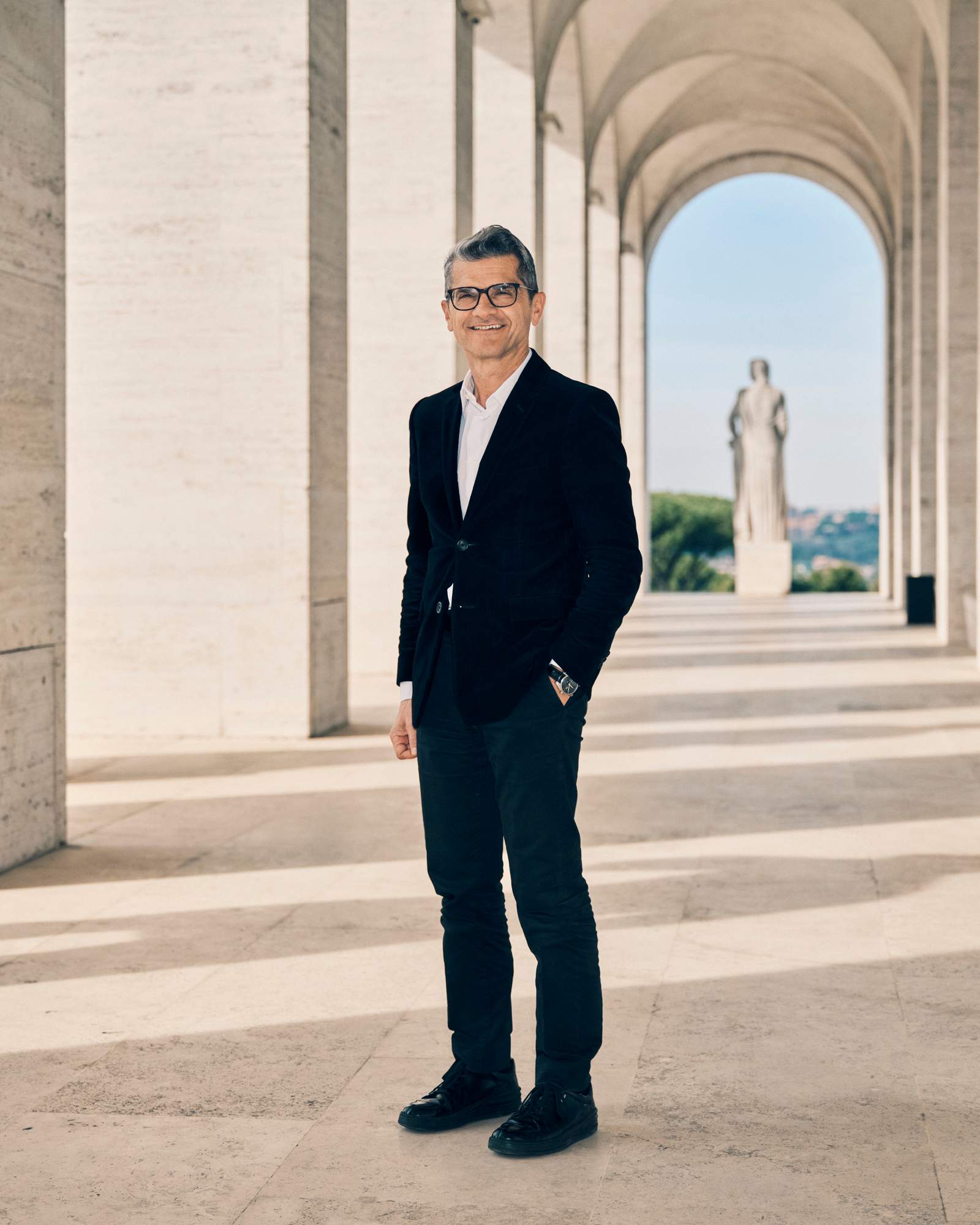 ---
Why focus on Fendi Casa with this new partnership now?
Anna Fendi created this project more than 30 years ago. It developed into a successful licensing venture for us and it expresses an important part of Fendi. As we approached the end of our contract with our previous collaborator, Club House Italia, it seemed like a chance to grow rather than halt the collection. With Design Holding, we found a partner that is at the top of the design sector, working with the biggest names in Italian and Danish interiors. And it was willing to go into a joint venture with us to continue Fendi Casa and make it better.
Better in what way?
This time we're partners. We have named the venture Fashion Furniture Design [FF Design] and it belongs to both Design Holding and Fendi. It's well beyond a mere licensing project. Design Holding has the majority stake but we're part of the management and we have Silvia Venturini Fendi's creative guidance. She has inherited from her mother, Anna, fantastic taste and a talent for fashion, as well as for design. Silvia has chosen the designers who are collaborating with Fendi Casa: Thierry Lemaire, Marcel Wanders, Cristina Celestino and other important creatives. She also decides and ultimately controls everything. The result is very Fendi, with strong roots in the creativity and dna of the brand. It's not about increasing the volume of sales but about strengthening the image of modernity that defines Fendi.
What does the new partnership offer Fendi Casa at the business and production levels?
We have taken a step forward with production. In Brianza, where b&b Italia manufactures its sofas, Design Holding has dedicated a site to Fendi Casa for product development and fabrication. Previously we manufactured in Forlì but now most of our furniture will be made in Brianza, the centre of Italian furniture craft. At a technical level, we're able to access the skills that these other companies in Design Holding have, so our own sofas can now be made with the same advanced methods as b&b Italia's and our lights can be made with the savoir-faire and technology of Flos's.
Artisan craftsmanship has always been a crucial part of Fendi's luxury offerings. Will growing the home brand lead to production that is more industrial and less craft-focused?
No. And why would it? We will do what we have always done, which is strive to make the collection as luxurious and high-quality as possible. That's it. If we have to make greater quantities, we will organise production to make those quantities but always using methods that are fully adapted to creating luxury furnishings. That is what we have done with bags, with clothing – with everything. Fendi Casa shares the same simple philosophy: we make the best. It's not a question of using machines or not using machines. Modern artisans do use some machines where the technology offers superior results.
We're sitting here today at Fendi headquarters. In the next room, we have Hand in Hand, a special project with artisans from every region of Italy creating a Fendi baguette bag using their own speciality technique. Take the artisans from Emilia-Romagna: they have developed a new way to employ their mosaic craft and attach micro-mosaic ceramics to the bag. This is a beautiful example of how we work: artisans are always inventing ways to push the limits of craft with inventive techniques and innovative uses of materials in order to create something new and distinct. This is the spirit of Fendi.
What lessons from your experiences with LVMH can you bring to your partnership with Design Holding? And what do luxury fashion groups have to teach the design world as such groups make inroads in this sector?
We have spoken already about our philosophy for our products. They are not Fendi products for lvmh; they are developed as products in the spirit of Fendi only, which is how things will continue with our furnishings. But lvmh has its own philosophy of developing the brands; the group understands how to make them flourish with a long-term vision of 30 years or even 100 years, so a brand remains strong and desirable.
This is very important. With lvmh, it's never about the short term. It's about putting all of the necessary resources and personnel behind a solid plan. And as you can see, that's gone quite well, no?
Another beneficial aspect of the lvmh group is its veneration of a brand's heritage. At Fendi, Silvia is the third generation of the founding family. With Delfina [her daughter who heads up Fendi's jewellery line] now we have the fourth and they collaborate closely with Kim Jones, who came to us from the lvmh group. To have this bond between the family and this kind of designer nearly 100 years after the founding of Fendi is extraordinary for the brand. With lvmh, there's always a great alliance between tradition, creativity and investment.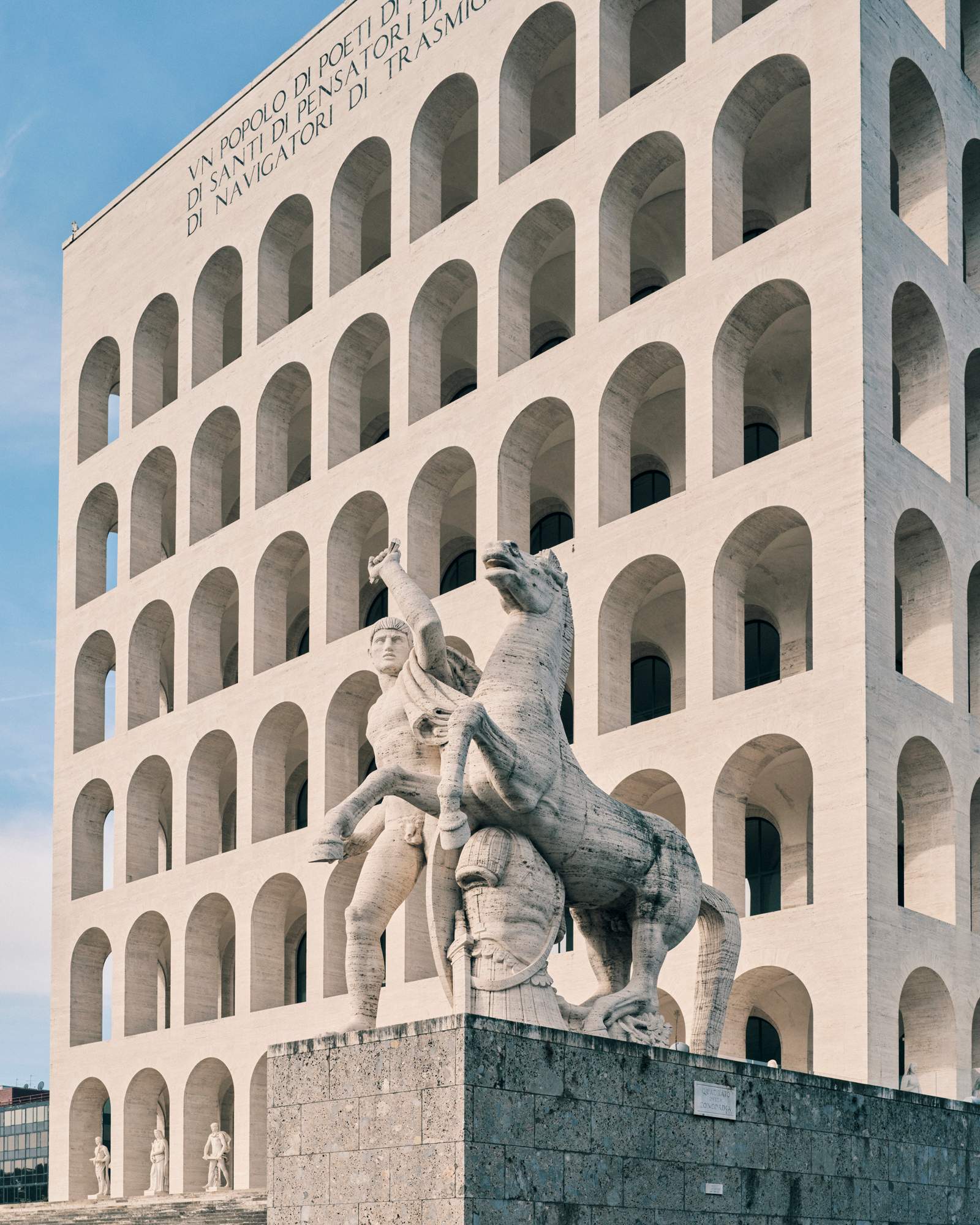 Can Design Holding offer the same sort of opportunities?
We will see. We have to align ourselves with a philosophy that benefits both partners. But it will be us who will protect the brand and the guiding principles of development.
In the long run, do you think that consolidation among design brands is a positive step for these markets, for these companies and for the employees and talents involved in them?
It's an opportunity for Fendi, which has already been very successful in this direction in the past. Now we can strengthen Fendi in interiors and we'll see how it goes for Hermès, Louis Vuitton, Dior and the others that are all heading in the same direction because it's a very logical extension for a brand.
Who's the new Fendi Casa customer?
Fendi is already extremely strong worldwide: in the Middle East, in China, in Japan, in the US. And where there's a Fendi buyer, there's an opportunity for Fendi Casa. We are at an interesting point for design because, post- coronavirus, we are all paying more attention to the home. So it's the perfect moment for a new project like this.