Winter special / Global
Choice cuts
We source the best new art and retail – and meet the creative minds behind it – to make yours a winter of cultural contentment.
Images: Go to Sheep,  Amirhossein Shojaei, Manuel Moutier
Photographers: Alexis Armanet, Guido Castagnoli, Arsenii Vaselenko, Rodrigo Cardoso, Laura Macías Acuña, Kristin Bethge, Silvia Conde, Kyle Johnson, Shin Miura, Kevin Sernaz 
We meet a French director whose poised, evocative work often explores the liminal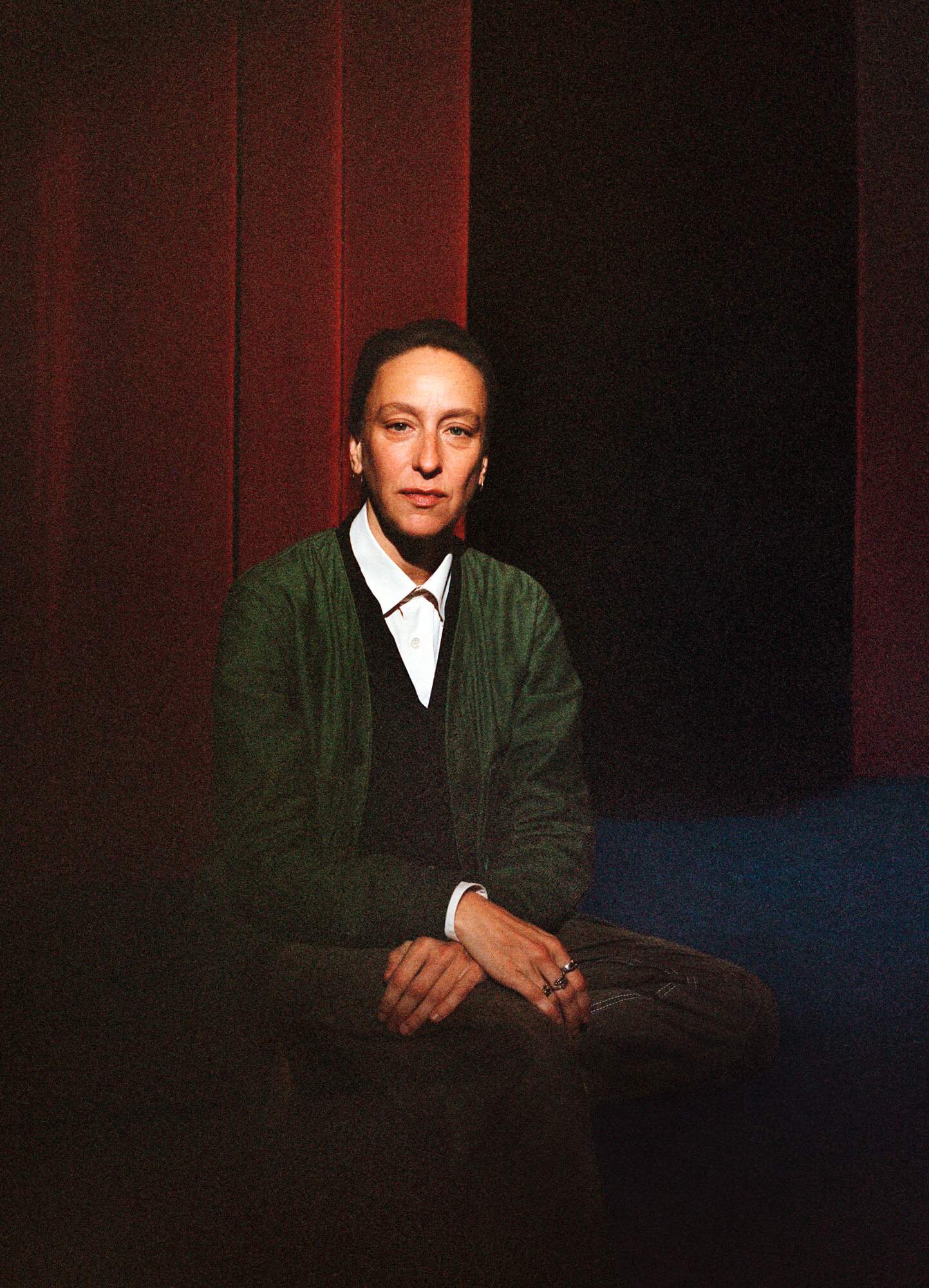 period between childish innocence and adulthood – and recommend some titles to both thrill and comfort you this season.
Profile
Céline Sciamma
Ever since she broke through at Cannes in 2007 with her debut, Water Lilies, Céline Sciamma has become one of the most original, compelling and technically adept directors in French film. Despite its pithy 72-minute running time, her fifth feature, Petite Maman, might be her most impressive work to date. This tender magic-realist tale of an eight-year-old who meets and befriends her own mother as a child, delivers considered, compassionate meditations on growing up, grief and solace.
How did you make a film that is so short and yet feels so complete?
My job is about carving time; crafting it. Just because the film is short, it doesn't mean it's designed as a short experience. Petite Maman is a 24-hour experience because it includes the night and your dreams. I wanted it to be narrow and go straight to the heart but also to blur the feeling of time by telling a lot in a short window.
Your films always have a lingering resonance but they never veer into overt tragedy.
If you put a lot of sadness into a film and it gets melodramatic then it will protect the viewer. I have cried at films that were hijacking my emotions but I don't value them; they didn't have an effect on my emotional life. The film is not about the characters and the story – they don't exist. You're the hero of the film; it's about your emotions.
Many of your films draw this emotional depth out of childhood. Why the interest in that period of our lives?
We look at childhood as though it's a dead part of ourselves but we're the same person. In Petite Maman, I wanted to abolish the frontier between the adult's and the child's body. I'm amazed at how children aren't respected. As I do with women, I want to give them a whole range of emotions, possibilities and opportunities – give them perspective; give them the lead.
'Petite Maman' will be released on Mubi. Do you think that the shift towards home viewing benefits more intimate films such as this?
For the first time, I designed this film to be seen on small screens. We have to reconsider what makes cinema; it's a special intimacy between watcher and film. If it's only linked to the room that it's being seen in, then it will die.
---
Reviews
Screen grabs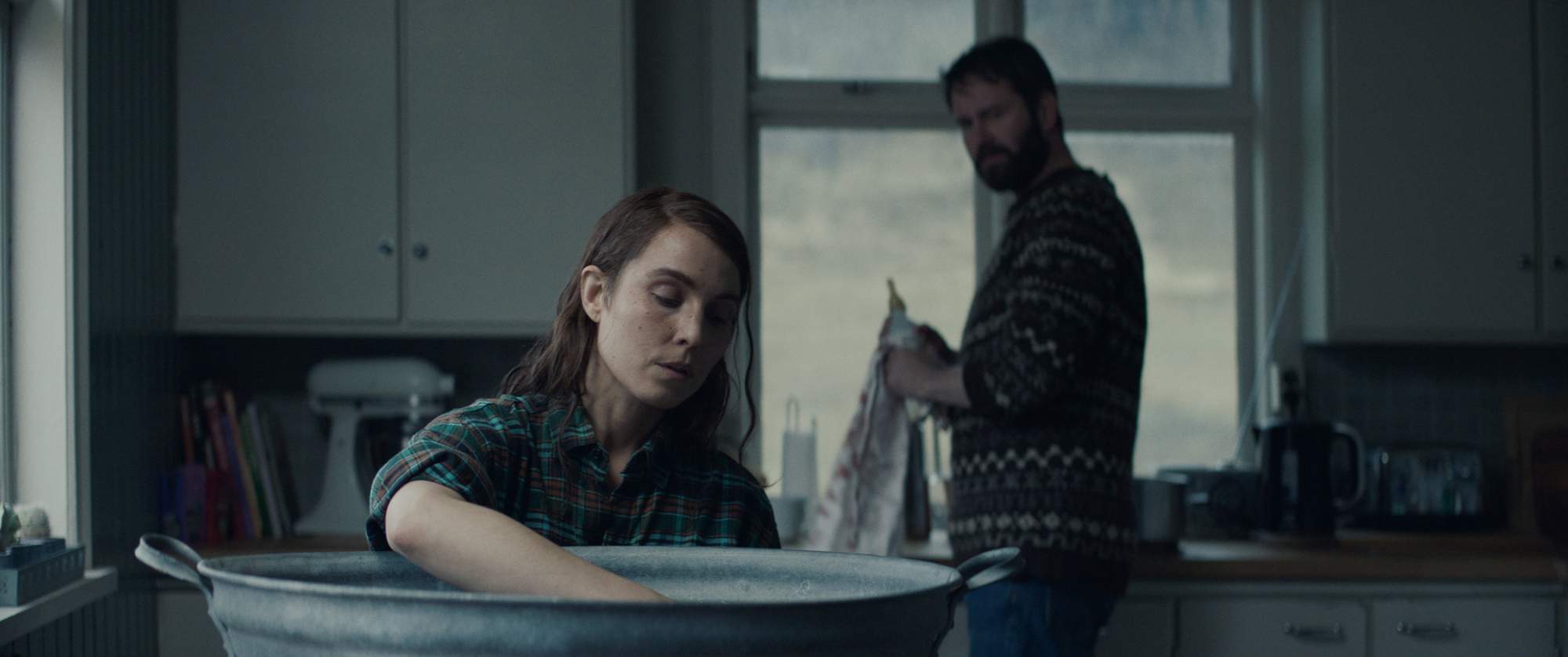 Lamb 
Valdimar Jóhannsson
If asked to imagine an alien world, you would probably picture an expansive barren terrain shrouded in an eerie mist that dampens all colour and sound. In short, you'd be thinking of Iceland, which has doubled for various planets and mythical realms in dozens of sci-fi blockbusters, including Interstellar, Star Wars and Prometheus. But in the past few years, a crop of acclaimed Icelandic features – including Woman at War, A White, White Day and The County – has resulted in the country becoming a home for original cinema, and not just as a shooting location for big Hollywood projects.
The latest film to reclaim Iceland's stunning landscape for domestic storytelling is the dark fantasy Lamb, the debut film by director Valdimar Jóhannsson. A modern-day Norse fable, it follows a grieving couple living on an isolated farm who raise a hybrid creature born to one of their flock. More unsettling than the premise, which broaches the theme of nature versus nurture with an unexpected tenderness, is the general atmosphere of foreboding that hangs over the film; it's not often that glacial film-making elicits such a quickening of the pulse.
---
The Lost Daughter
Maggie Gyllenhaal
An adaptation of a novel by critically acclaimed and popular author Elena Ferrante, starring the equally acclaimed and popular Olivia Colman, Gyllenhaal's debut film, which has already won best screenplay at Venice, isn't just Oscar-bait. Instead, this story of a middle-aged woman who becomes fixated with a young mother and her child on a seaside holiday has been praised for its psychological depth and emotional rawness. That's not to mention the performances by Colman, Dakota Johnson and Jessie Buckley.
---
Memoria
Apichatpong Weerasethakul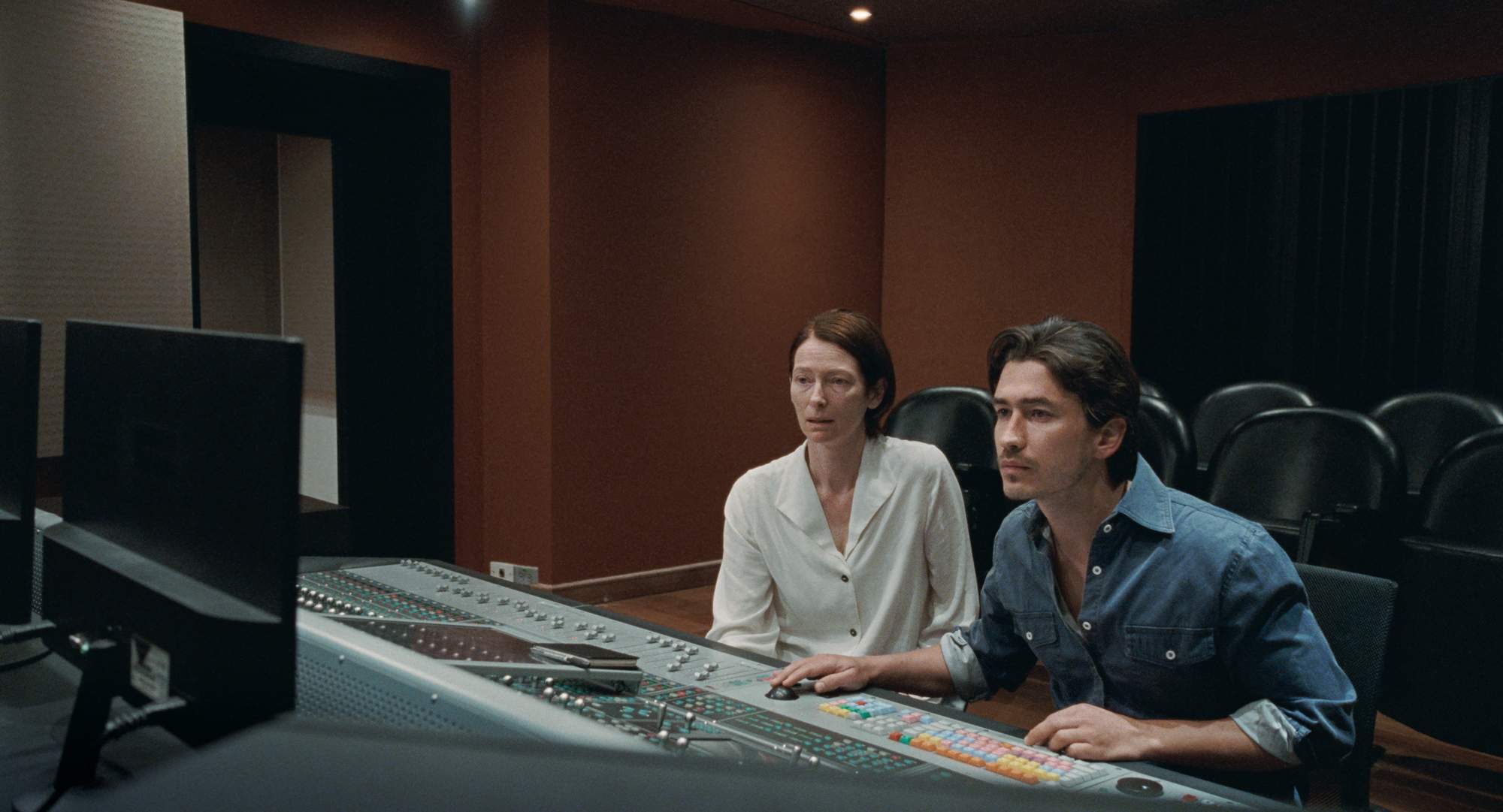 With its shots of lush Colombian forest and modernist architecture, this slow-moving film rewards patience. Tilda Swinton cuts a ghostly figure as a British expat haunted by loud noises that she alone seems to hear. Memoria was inspired by Thai director Weerasethakul's own sleep disorder that causes auditory hallucinations. This eerie film lingers long after the credits roll. 
---
A Hero
Asghar Farhadi
In this curious cautionary tale, a prisoner returns a dubiously acquired bag of gold to its owner, despite desperately needing the money himself. Iranian film-maker Farhadi puts trust in his audience to navigate the tale's ethical ambiguities and arcane social codes. The result is an absorbing feature that considers the arbitrary distinction between heroism and self-interested callousness. 
---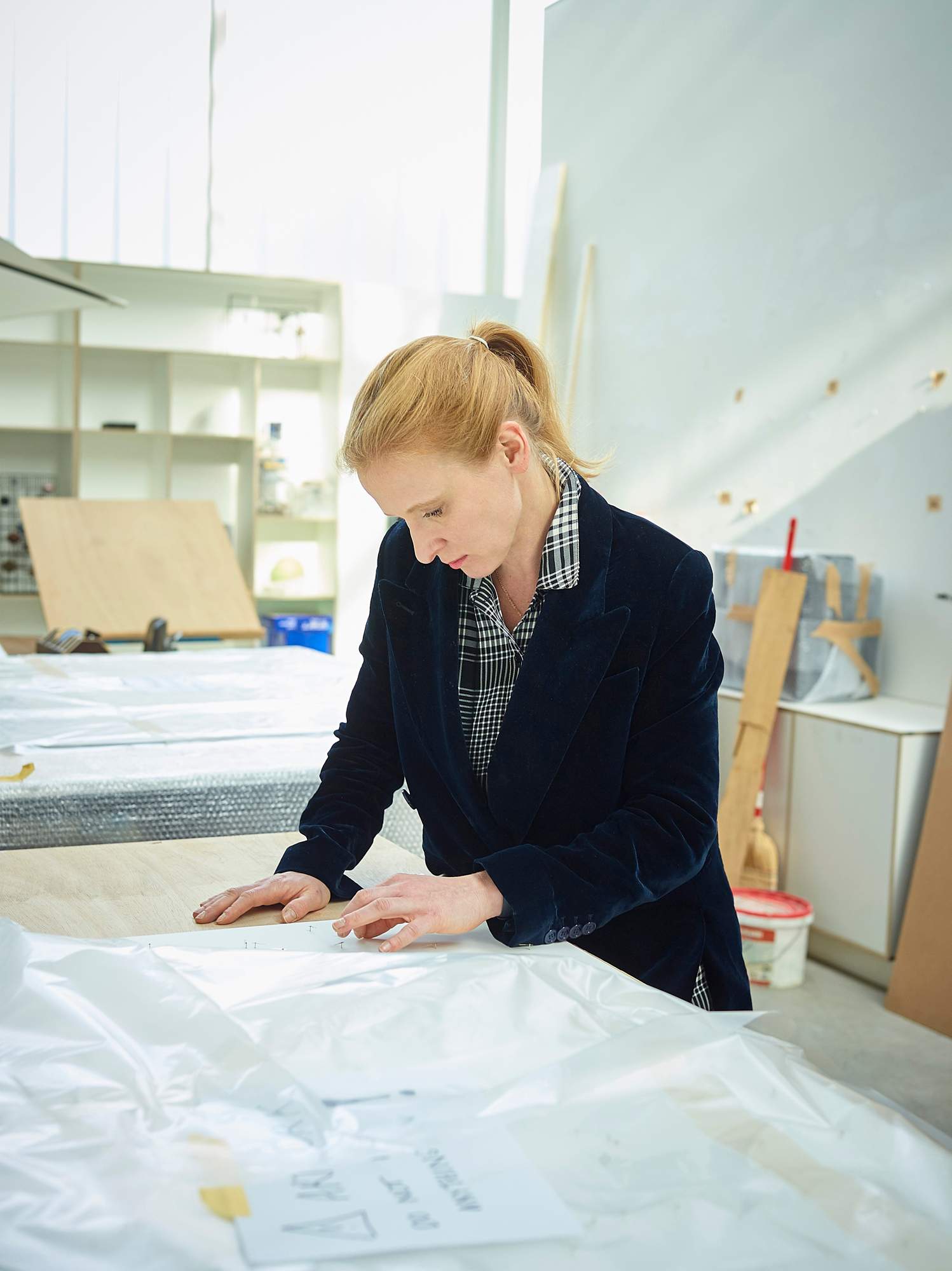 Profile
Alicja Kwade
Given that she has just created a show presenting the beat of her own heart as a symphony broadcast on 24 loudspeakers and also made representations of people as vials containing the 24 elements that compose us all, it's hard to believe Polish-born artist Alicja Kwade when she says, "I'm not interested in the human body at all."
But then In Absence, the exhibition she has put together for the Berlinische Galerie museum, is about more than flesh and blood. It's a series of works reaching for people's common essence, without the minor variations and social denominators that some employ to justify "almost funny, just stupid" hierarchies.
"I wish we could be body-free people; I wish we would have more awareness of our equality rather than our differences," says Kwade. In the museum, the artist's own genome sequence is typed to fill 314,000 pages. In the small text is the occasional bold character: the codes for traits that differentiate Kwade from the reference genome of the human species. But they are very hard to spot because people are 99.9 per cent identical at a biological level.
"It's my body but it stands for everyone's body," she says, while seated in the model-making room of her sprawling warehouse studio in the riverside Oberschöneweide neighbourhood of Berlin. "Who cares about melanin or gender? What we should see in our make-up is that we are deeply connected to all humans and creatures – to nature, our planet and all the planets in space." 
Kwade has galactic ambitions: she hopes to erase borders, not only between people but between them and the universe. Her elemental reinterpretation of the human body suggests that our basic building blocks are the same as space rocks; that we share common ingredients. "We should all be aware that we are here for a very brief moment, which we are sharing on Earth with eight billion similar people," she says.
In Absence, her second show in a major Berlin institution since her 2008 exhibition at the Hamburger Bahnhof, was postponed three times as museums remained closed in Germany due to lockdown. By the time the exhibition finally opened in September, Kwade felt that the experience had dilated her sense of time and fed into her own exploration of this slippery subject. "When we now speak of 2019 we seem to be conjuring an era that occurred 10 years ago," she says. "We all know that time is about perspective."
Even if she is sceptical about people's arbitrary way of measuring time, Kwade is still excited about the new year. "It's the only tradition that I appreciate because I always like new things to come," she says. "I'm a future optimist." 
'In Absence' runs at the Berlinische Galerie until 4 April 2022.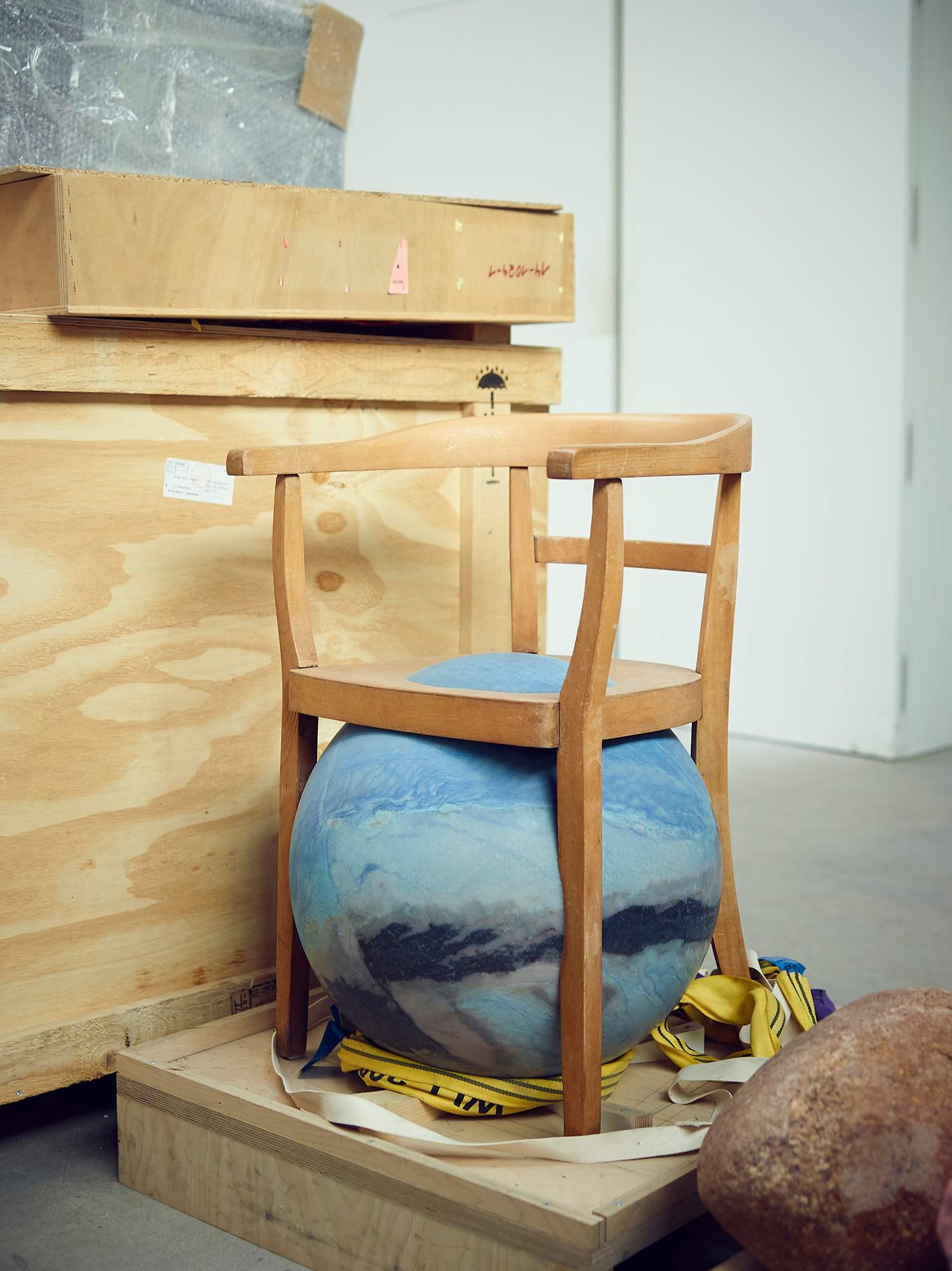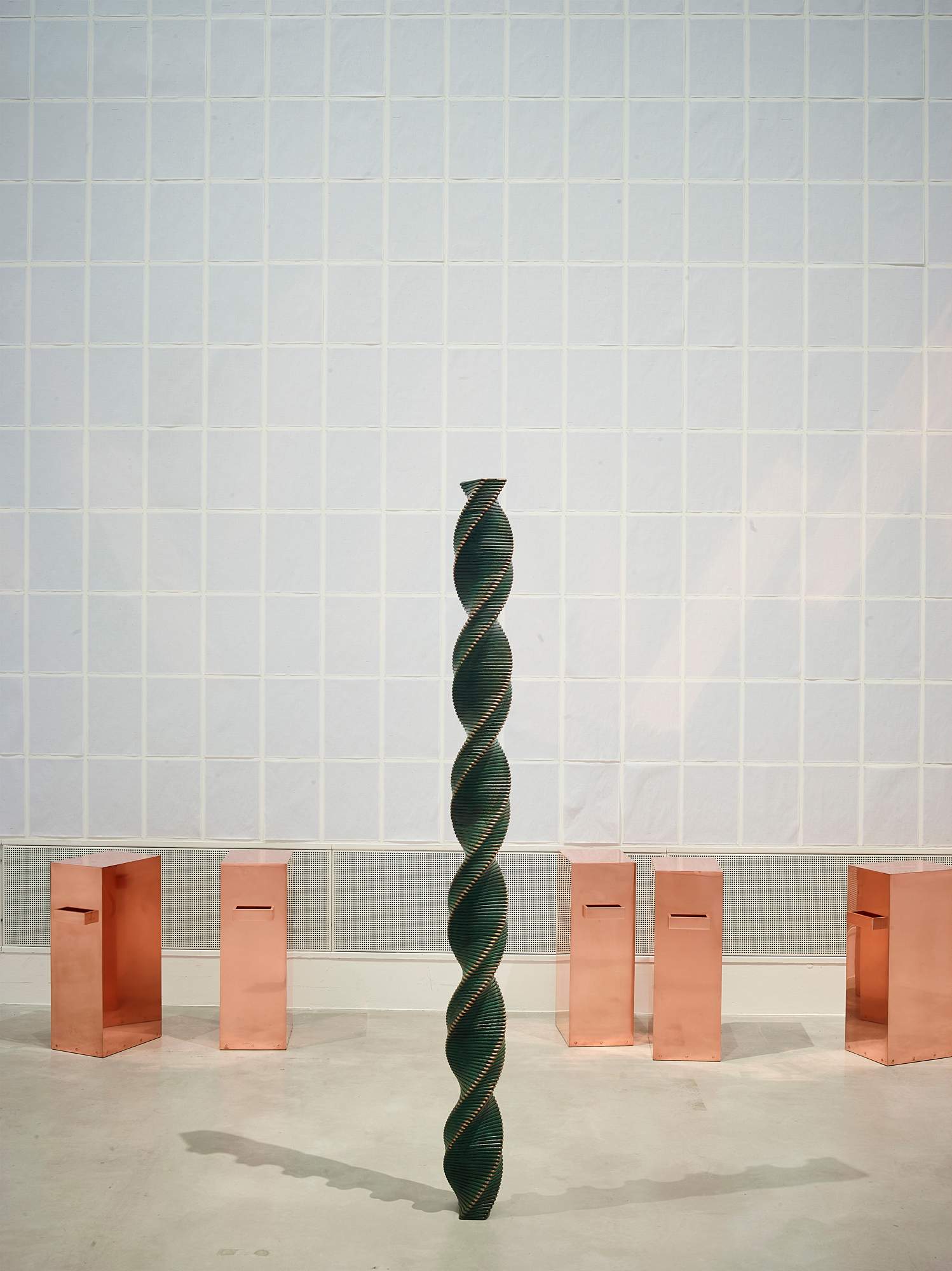 ---
'Wearing Masks'
Guggenheim New York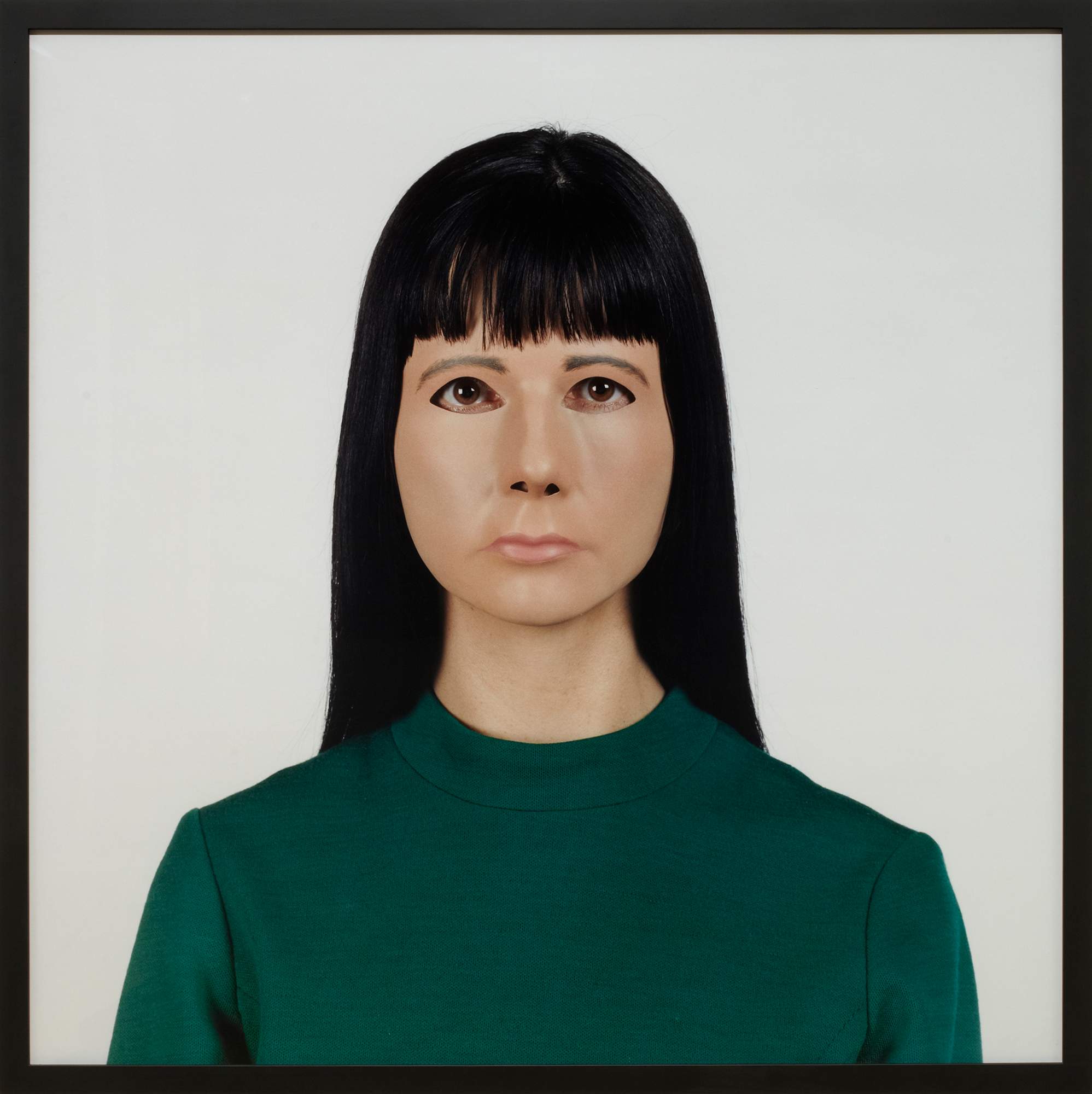 Gillian Wearing has built a career by wearing masks. From early polaroids to recent self-portraits, the UK artist has appeared as her brother, mother and even her younger self, all by wearing unnervingly lifelike silicone masks. But in a world where masks have become so commonplace, Wearing's work is about much more than health and safety; it is about exploring identity as a performance.
Gillian Wearing: Wearing Masks' runs until 4 April 2022.
---
Skarstedt
Paris
As Paris's reputation as the post-Brexit European art capital grows, Skarstedt is the latest major international gallery to set up shop there. The new space takes over the former Hopkins Gallery on Avenue Matignon and has been renovated by French designer Jacques Grange. The inaugural show is of paintings by US artist Eric Fischl, with forthcoming exhibitions of work by the late Martin Kippenberger and Francis Bacon.
Skarstedt Paris is open now.
---
L'Image en Mouvement
Geneva
Centre d'Art Contemporain Genève has created uncanny corridors leading to unexpected set-piece rooms, each displaying new moving image works. "Technology is destined to add something fruitful to our expressive possibilities, not to take something away," says the centre's director, Andrea Bellini. 
Biennale de l'Image en Mouvement runs until 30 January 2022.
---
Meet the collector
Nish de Gruiter
Dutch collector Nish de Gruiter's latest purchase, by California-born artist Hugo McCloud, at first looks like a painting but is in fact made using plastic bags. Ever since he started buying art seven years ago, De Gruiter's focus has been on works that go beyond simple paint on canvas. However, an emotional connection is still the first prerequisite for any new acquisition. "There's something about McCloud's series, The Burden of Men," says De Gruiter. "He makes images of people carrying heavy loads on their shoulders, or oversized things on their bicycles. It's so expressive."
Born in Sri Lanka, De Gruiter was adopted at a young age and grew up in The Hague. His family often took him to the Netherlands' best museums, such as the Rijksmuseum and the Stedelijk. Having studied at Amsterdam's fashion school and worked for the likes of Brunello Cucinelli in Italy and Suitsupply in New York, he didn't return to his country of birth for many years. "In Sri Lanka I saw all these people making something out of nothing," he says. "They use everything they can find to create and express themselves with reused items. That's something close to my heart."
Today, De Gruiter has moved to San Francisco to work for homeware brand RH and his house is filled with colourful art. "Lots of people hire an art adviser to tell them what is cool," he says. "But if something doesn't move you, there's no point hanging it on your wall. If you have a piece in your home and never get bored of it, you made a great purchase." 
Sean Kelly displays Hugo McCloud artworks at major fairs; find his work on artsy.net too.
---
Reviews
Albums to note
Smothered
Oberhofer
LA-based Brad Oberhofer's first album in nearly six years is full of wistful 1950s-style harmonies. He coos about professional struggles and romantic woes in this masterclass in dream pop. On standout track, "Sunshiine", The Strokes' guitarist Nick Valensi and singer-songwriter Shamir lend a surf-rock feel to proceedings. 
'Smothered' is out now.
---
Candy Racer
Kyary Pamyu Pamyu
On the 10th anniversary of her debut album, Japanese pop icon Kyary Pamyu Pamyu has released her fifth full-length effort, which shows she still deserves the title of "Harajuku Pop Princess". The album shifts from bubblegum pop to electronica with songs such as "Kamaitachi" and the title track. But there are examples of the singer going beyond her usual style too: "Natsuiro Flower" has a captivating, more mature sound.
'Candy Racer' is out now.
---
Nonante-Cinq
Angèle
On her second album, Belgian singer-songwriter Angèle's sound takes on a more refined direction, featuring upbeat dance tracks and sophisticated slower pieces. Lead song "Bruxelles je t'aime" is a feelgood hymn to her city that might just take over dancefloors across Belgium. Tracks "Démons" and "Solo" are also highlights.
'Nonante-Cinq' is out on 10 December.
---
Um Gosto de Sol
Céu
Céu's plucky take on Brazilian pop is a fixture on the country's music scene. But her latest record breaks new ground. Um Gosto de Sol is the singer's first covers album, fusing the work of big Tropicália and samba names with songs by Fiona Apple and Sade. First single "Chega Mais", an acoustic version of Rita Lee's 1970s hit, softens the original's peppy disco into a slow burner.
'Um Gosto de Sol' is out now.
---
Phantom Island
Smile
Björn Yttling has written for the likes of Lykke Li and Primal Scream (and played in Peter Björn and John), while bandmate Joakim Åhlund has worked with Giorgio Moroder and Charli xcx. The duo's first collaborative LP as Smile spans dance music and synth-heavy pop. "Call My Name" and "Eon" are delights. 
'Phantom Island' is out now.
---
Reviews
Home entertainment
The Summit of the Gods
Netflix
Were George Mallory and Andrew Irvine the first men to scale Mount Everest in 1924, decades before Edmund Hillary and Tenzing Norgay's attempt in 1953? This is the question that drives The Summit of the Gods, an anime feature by French director Patrick Imbert, based on Jiro Taniguchi and Baku Yumemakura's manga. Seventy years after the mountaineers were last seen some 200 metres away from the summit, a camera in the hands of outcast climber Habu Jôji might hold the answer to whether they made it to the top. Japanese reporter Fukamachi Makoto is determined to get to the bottom of the mystery in this elegant ode to alpinism. 
'The Summit of the Gods' is on Netflix now.
---
Nona et ses Filles
Arte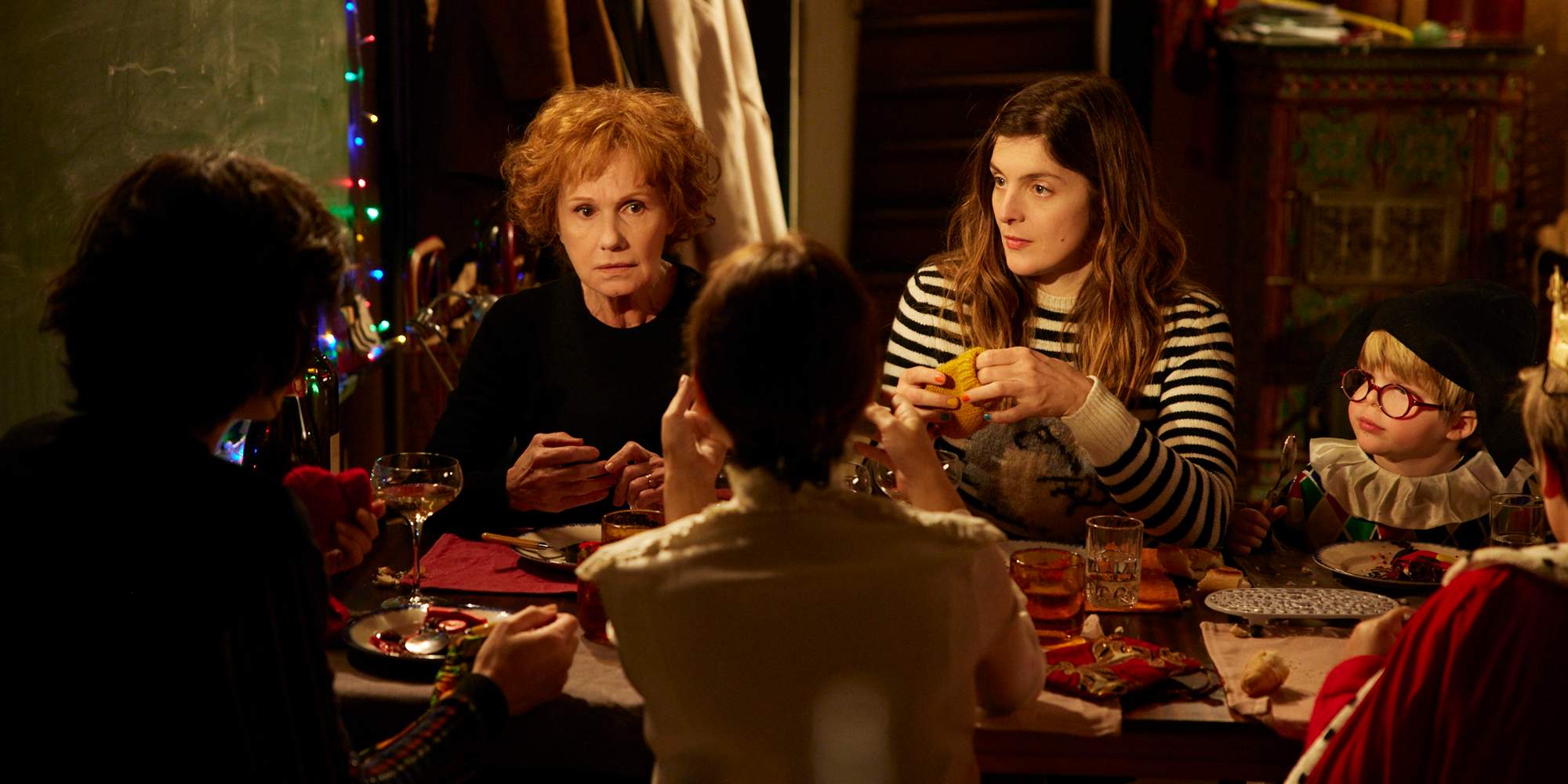 Film-maker Valérie Donzelli brings her poetic lens to television for the first time with Nona et ses Filles, a mini-series scripted with Clémence Madeleine-Perdrillat. Miou-Miou plays Nona, a woman who has had an eventful life as an activist on the frontline of the 1968 student protests and as a single mother to triplets. Now that she is 70, she is looking forward to living a quiet life – until she finds out she is once again pregnant. This is a funny and yet moving take on how we earn the freedom to choose for ourselves. 
'Nona et ses Filles' is on Arte now.
---
Simple as Water
HBO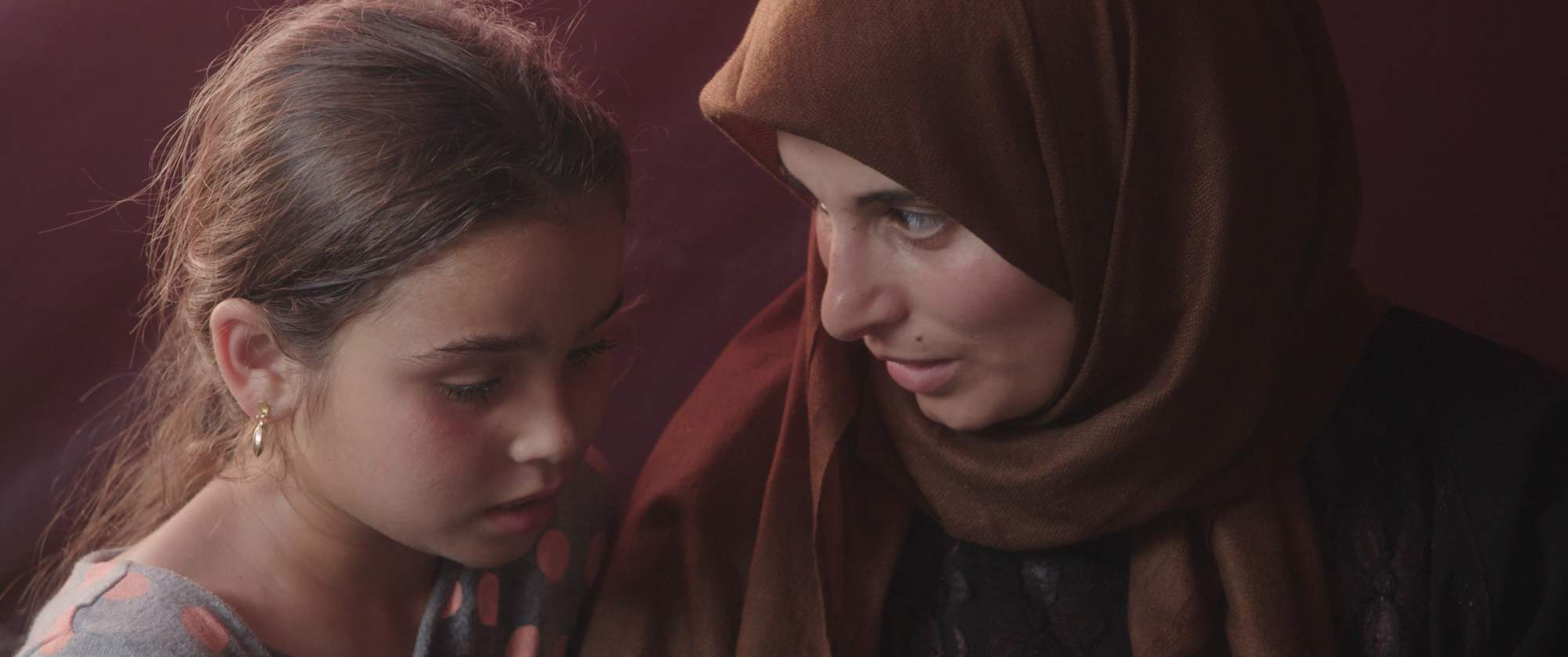 Filmed over the course of five years, this new documentary from Academy Award-winning director and film-maker Megan Mylan focuses on Syrian refugees around the world. Here, Mylan hones in on telling the story of a few families spread across multiple countries, separated from their loved ones. The intimacy and tenderness that emerges as they attempt to contact each other is an affecting way to remember the human emotions behind numbers and headlines.
'Simple as Water' is on HBO now.
---
Light the Night
Netflix
Taiwanese TV production has seen a huge boost in recent years, as streaming services double down on growth in Asia and seek to make Mandarin-language series while not being able to operate in mainland China. Light the Night, a suspenseful new drama set in 1980s Taipei, explores the link between a brutal murder and the growing friction among several women and their boss at a bar in the city's red-light district. Be prepared to reconsider your assumptions on what working in such an establishment is like.
'Light the Night' is on Netflix now.
---
Profile
Patrícia Sequeira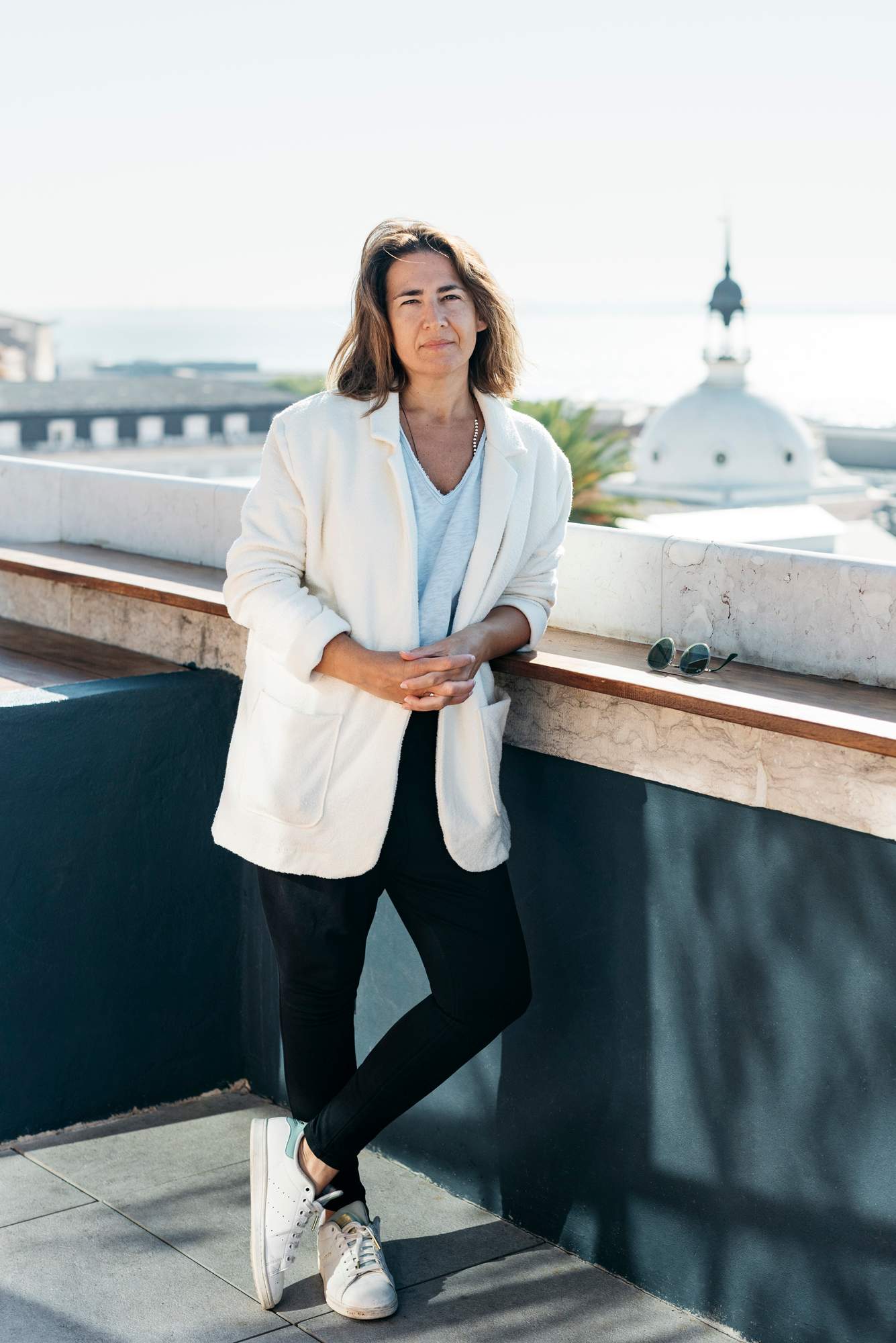 Portuguese band Doce are an important part of the country's pop history. One of the first girl groups in Europe, the four-member outfit helped to break taboos in the country's ultra-traditional society of the 1980s.
Having already directed a film about the quartet, Bem Bom, a big hit at the box office, Patrícia Sequeira has expanded that glittery universe into a seven-episode series on Portugal's national broadcaster rtp. "After 48 years of dictatorship, when patriotic songs reigned, the country wasn't ready for the impact of Doce," says Sequeira. "They shined on colour TV in a country still in black and white."
Doce's amazing outfits were radical at the time. "The Doce phenomenon helped to break the idea of female submission," says Sequeira. "It was all about transgressing the patriarchal norm in society. Musically they revealed an artistry never before explored; not only because of the lyrics, which alluded to female pleasure, but because of their looks, choreographies and melodies."
For research, Sequeira spoke at length to the group's members as well as the band's creator, Tozé Brito. "The interesting thing about making fiction based on reality is that we already know the characters a bit," she says. A starry group of actresses have taken up the roles: Ana Marta Ferreira is the sensitive Laura Diogo; Bárbara Branco the smart Fátima Padinha; Carolina Carvalho the irreverent Lena Coelho; and Lia Carvalho the maternal Teresa Miguel.
Judging by the ratings, Doce are again capturing the nation's attention and global viewers won't be disappointed either. After all, European audiences already had a taste of Doce when the group entered the 1982 Eurovision Song Contest.
'Doce' is on rtp P lay now.
---
Reviews
Reading digest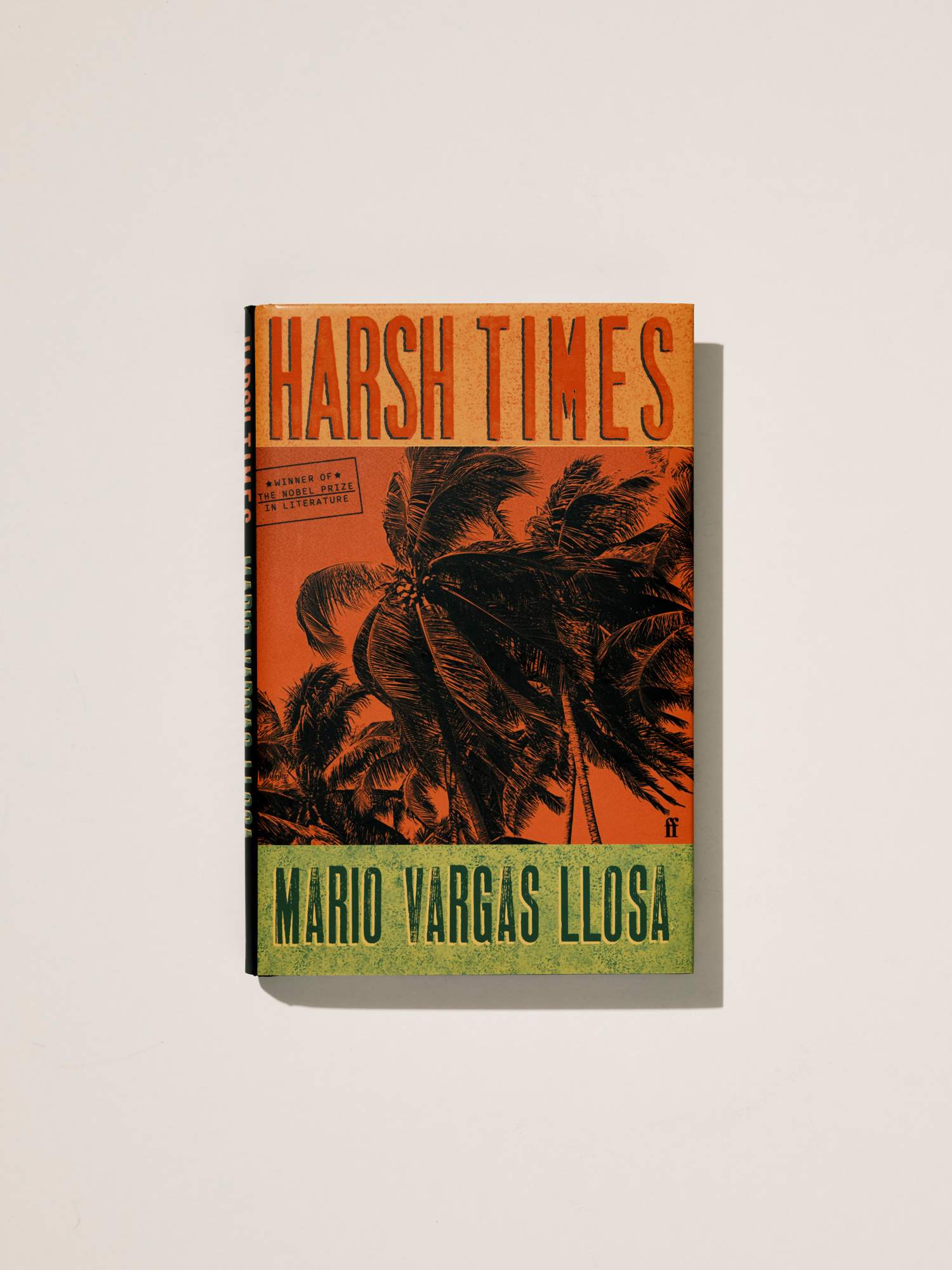 Harsh Times
Mario Vargas Llosa
Nobel prize-winner Vargas Llosa's new novel traces the story of the cia-backed coup in Guatemala that toppled Jacobo Árbenz's left-wing government in 1954. Conspiracies and conflict take centre stage but there's also a focus on the human element. As characters get caught in webs of their own weaving, Vargas Llosa explores how the lies we tell, however small, have larger consequences.
'Harsh Times' is out now.
---
O Caledonia
Elspeth Barker
First published in 1991, Barker's dark and funny novel tells the story of Janet, a wild young woman with only a pet jackdaw as a friend. The setting is an austere gothic castle in a harsh landscape, the prose rich and poetic. A classic coming-of-age tale and love letter to literature and nature, O Caledonia, now reissued, is as sharp today as it was 30 years ago.
'O Caledonia' is out now.
---
Matrix
Lauren Groff
Cast out from the 12th-century French royal court, Marie de France – youngest of a "famous family of viragoes" – is sent to Angleterre to become prioress of an impoverished abbey. Over time she transforms this "dark and strange and piteous place" into a sanctuary for those who live there, creating a proto-utopian society of strong, independent women. A work of impressive literary imagination inspired by historical fact, this story celebrates a heroine ahead of her time. 
'Matrix' is out now.
---
Free: Coming of Age at the End of History
Lea Ypi
Author and professor Ypi's frank and absorbing memoir charts growing up in a time of great political upheaval and historical change. Drawing on her own personal experience in Albania before and after the fall of communism in 1990, Ypi questions the meaning of oppression, freedom, ideals and reality for both a family and a nation. It's a masterful blend of the personal and political.
'Free' is out now.
---
Today a Woman Went Mad in the Supermarket
Hilma Wolitzer
Published with a foreword by American novelist Elizabeth Strout, Wolitzer's 15th book brings together a poignant new tale, written during the pandemic, with timeless pieces first published in the 1960s and 1970s. It is a frank and wise collection about women's inner lives and the highs and lows of friendship, family life, marriage and motherhood. Highly recommended.
'Today a Woman Went Mad in the Supermarket' is out now.
---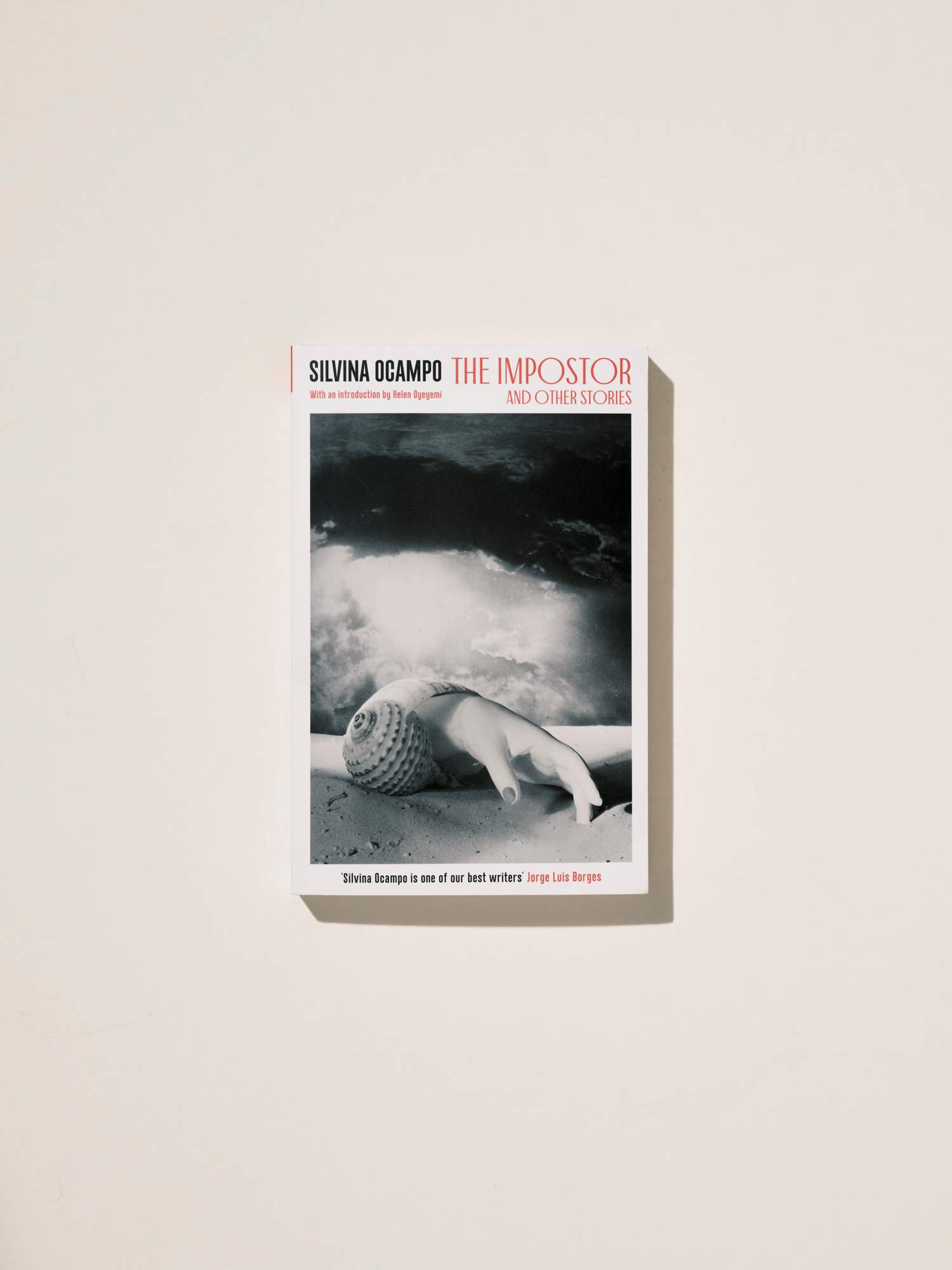 The Impostor: and Other Stories
Silvina Ocampo
Argentine writer and artist Ocampo captures mundane events in a whimsical, slightly sinister style. Her stories centre on unlucky characters: a thief breaks into a house with disastrous consequences; two men switch destinies for a change of pace; and a bride's personality gets taken over by a spirit. This is an overdue set of short stories from a woman who is often overlooked in modern South American literature. 
'The Impostor' is out now.
---
Chouette
Claire Oshetsky
This striking debut novel reads like an unsettling fairy tale. It's the story of a woman named Tiny, a cellist who has always been an outsider, who finds her life turned upside down when she becomes pregnant with an "owl-baby". When the creature is born she inspires fear in most people, so Tiny is left to care for her alone. As wild and feral as the little owl-baby herself, this novel is raw, ferocious and pulsating with energy.
'Chouette' is out now.
---
The Margate Bookshop
Margate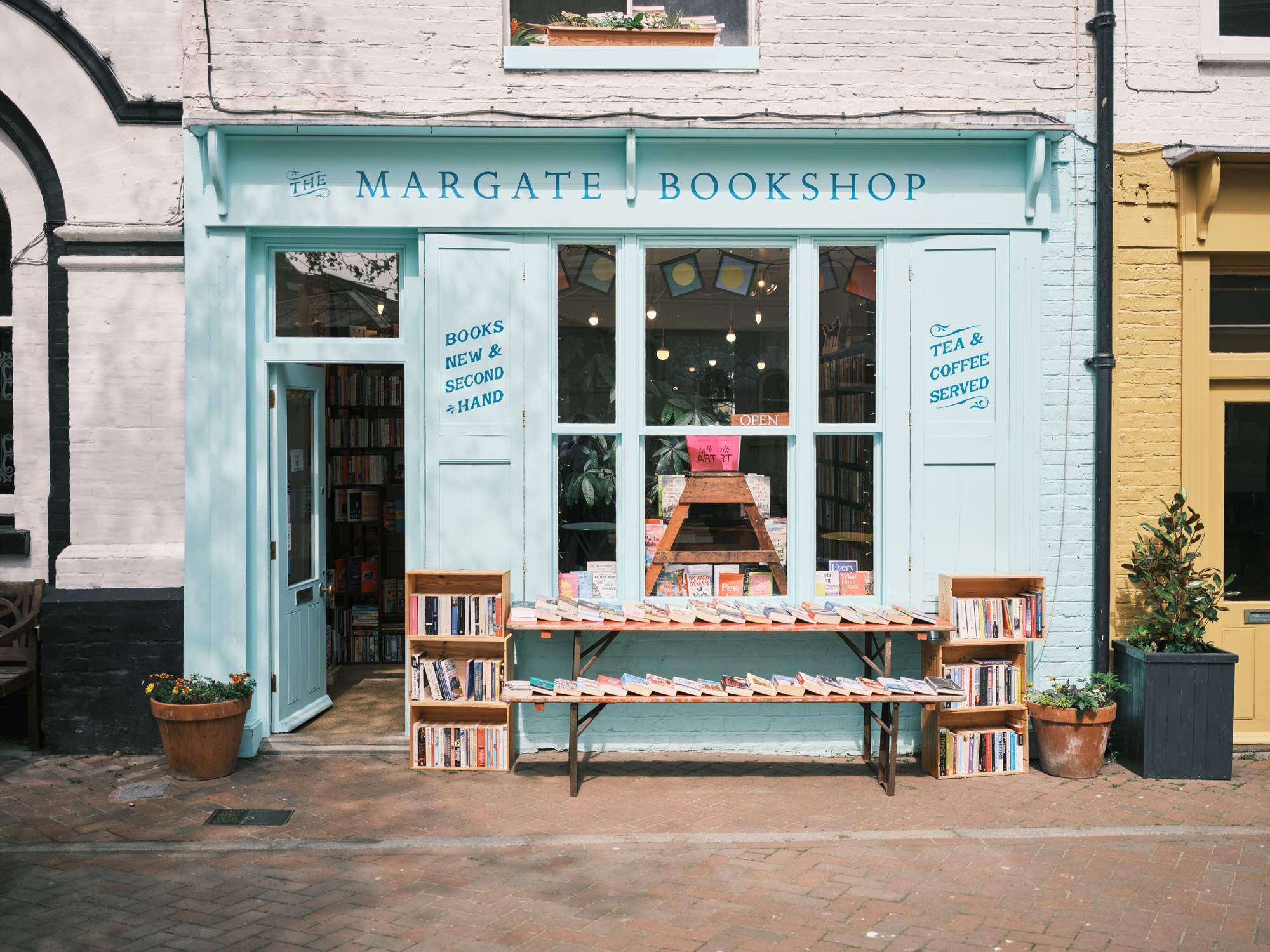 Francesca Wilkins (pictured) had been sitting on a business plan for almost five years before opening her aquamarine bookshop in the UK coastal town of Margate in 2019. "I was waiting for the right space to become available," she says. When this one did, she traded London for a spot by the sea.
Nestled in Margate's old town, with a pub and a museum for neighbours, the shop attracts a mix of people. "Everyone knows each other," says Wilkins, who herself became acquainted with the town's many secondhand shops when she was sourcing odd bits of furniture. On the shelves are old and new books, and you'll also find titles by local authors. 
themargatebookshop.com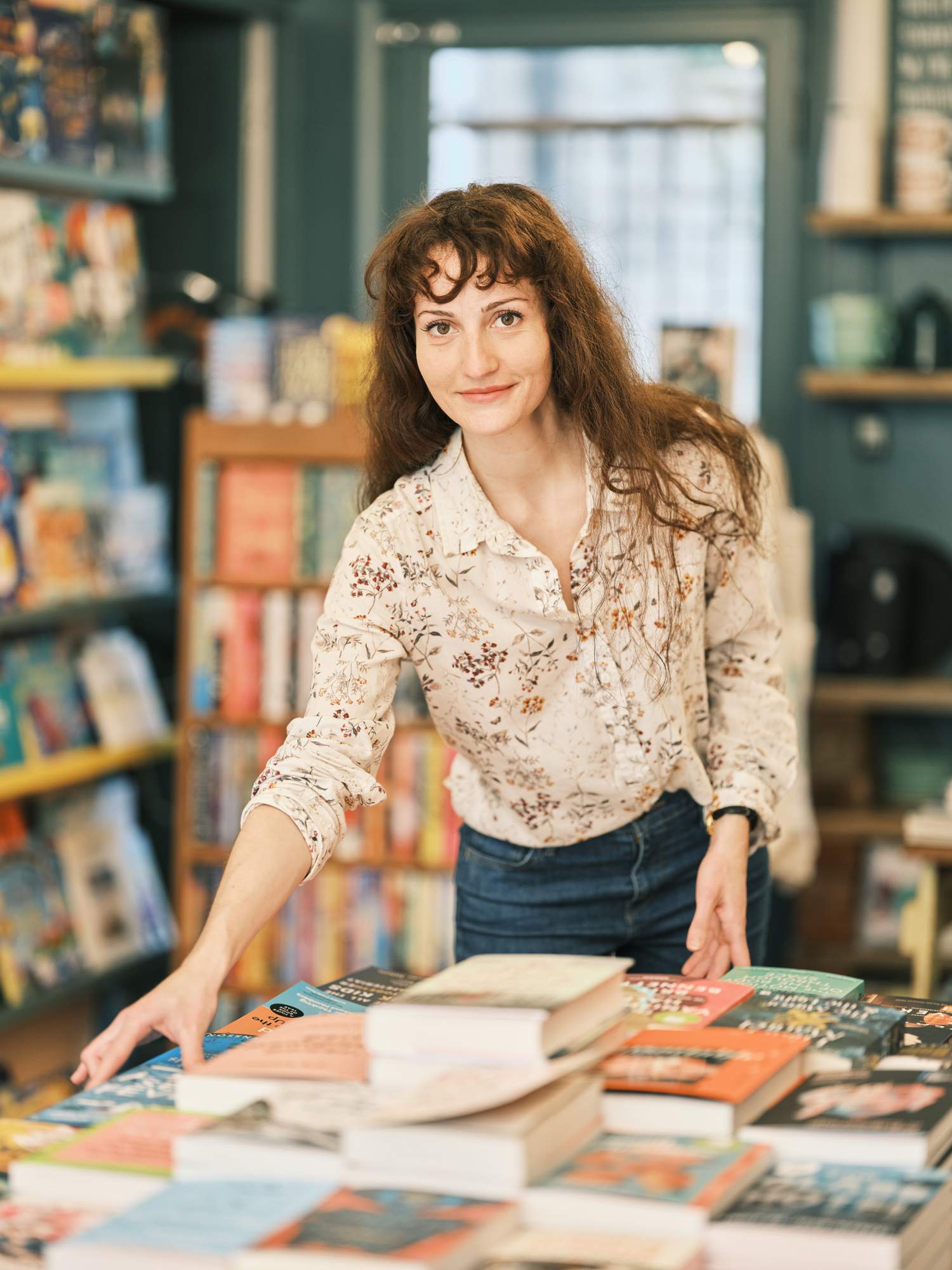 Wilkins's gift picks:
The Painter's Friend by Howard Cunnell
A moving novel about community, gentrification and the role of art.
In the Country of Others by Leïla Slimani
Captures the atmosphere of 1940s Morocco, with its arid heat and melancholy. 
No One is Talking About This by Patricia Lockwood
A woman navigates celebrity status and life on social media.
---
Underground
Barcelona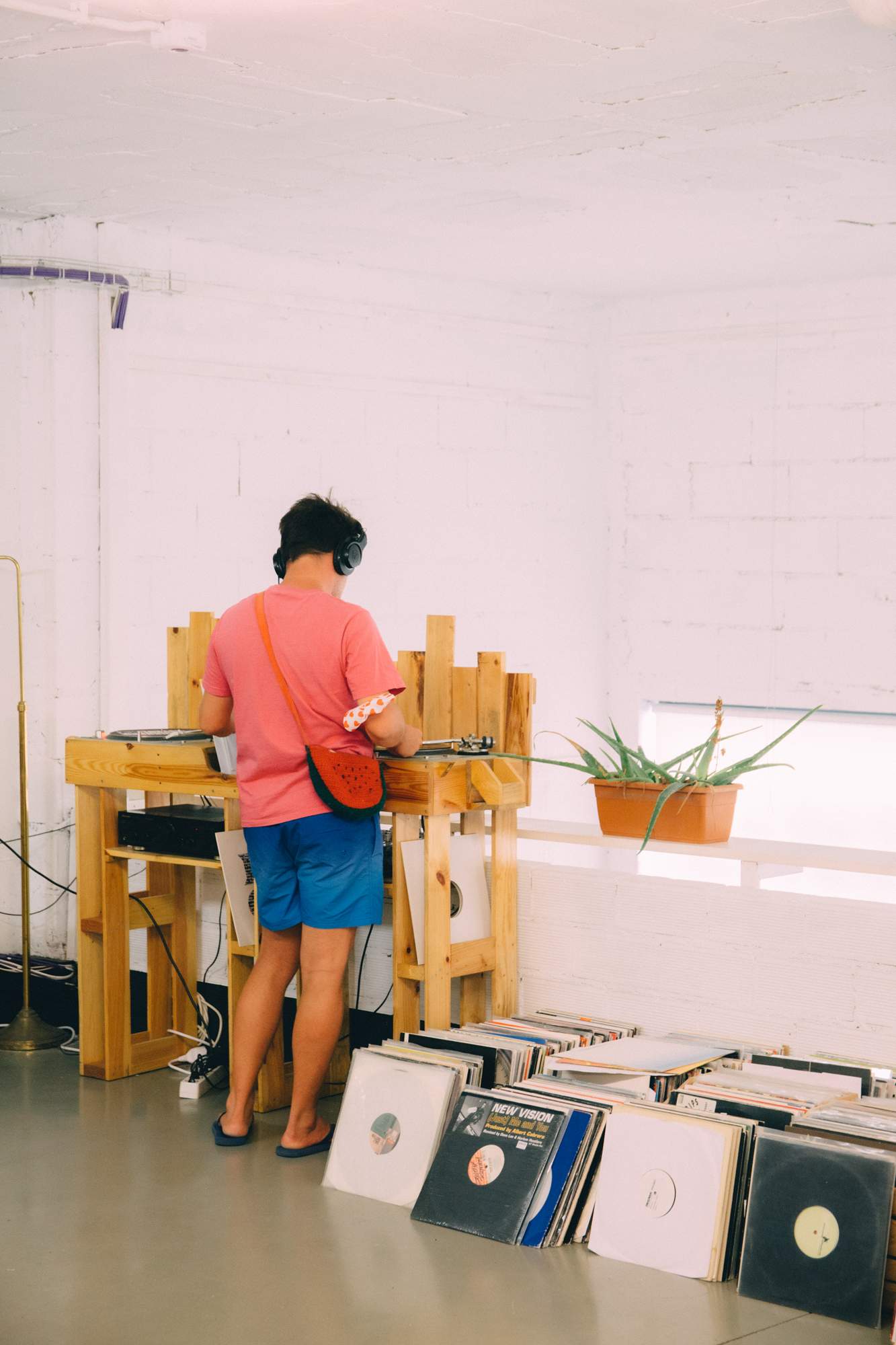 A former call centre in Barcelona has found new life as the Underground Music Network record shop. Behind the project are Ramon Espinosa and Jimi Disko, who worked together on label and vinyl shop Subwax. The duo set their sights on a new challenge when they came across the vacant space in El Raval, near the city's Museum of Contemporary Art. "Subwax was like our baby that grew up," says Espinosa. "We wanted to try something new." The shop stocks a range of genres but is more than a place to buy records: there's a music studio and workshop space for musicians to have equipment repaired or built. Plans are in the works to launch a radio station and café inside the two-storey space, as well as a programme of live events. "We want it to be a hub where people can come together," says Espinosa. "We're building a community." 
---
Big Little News
Seattle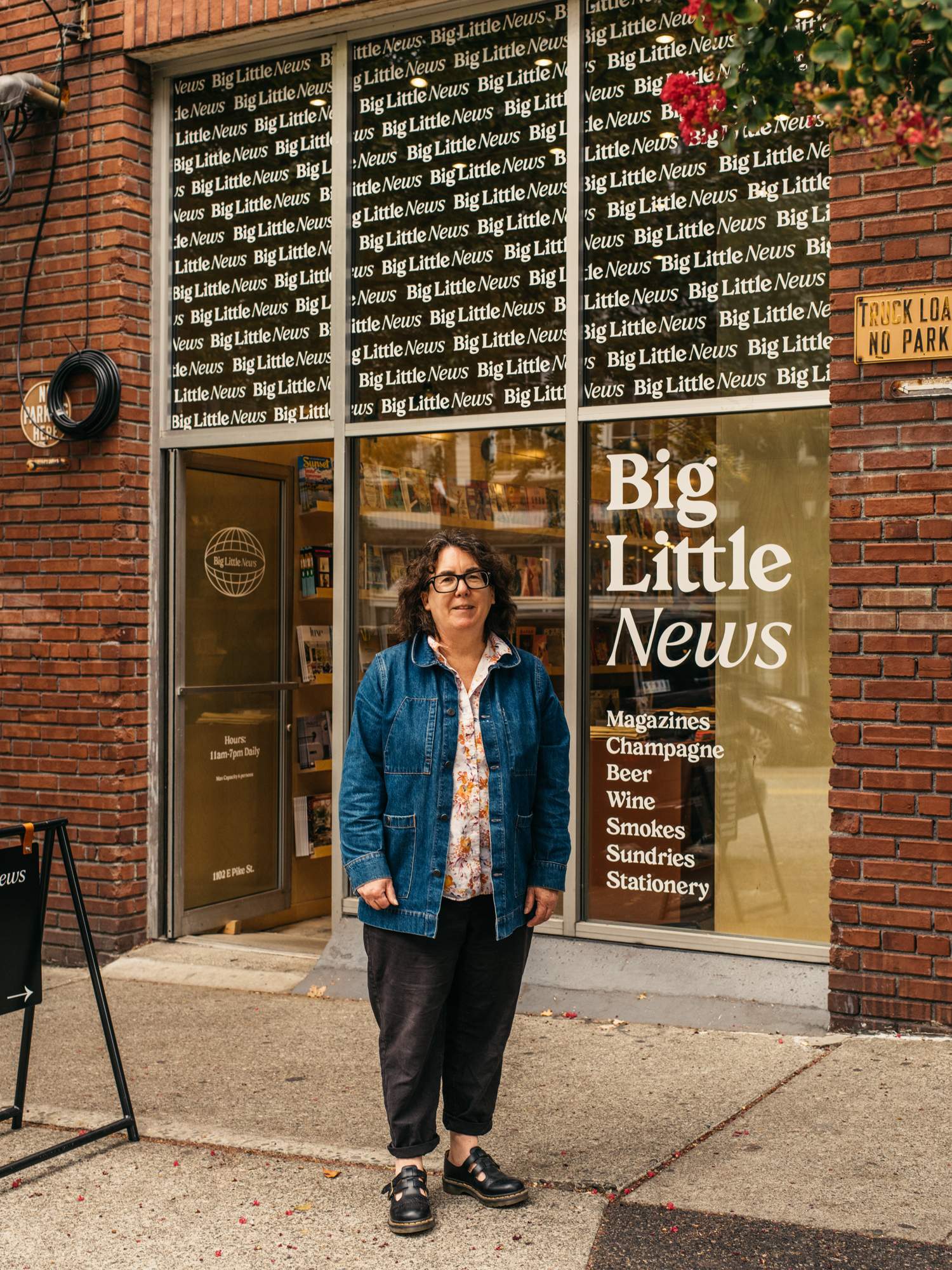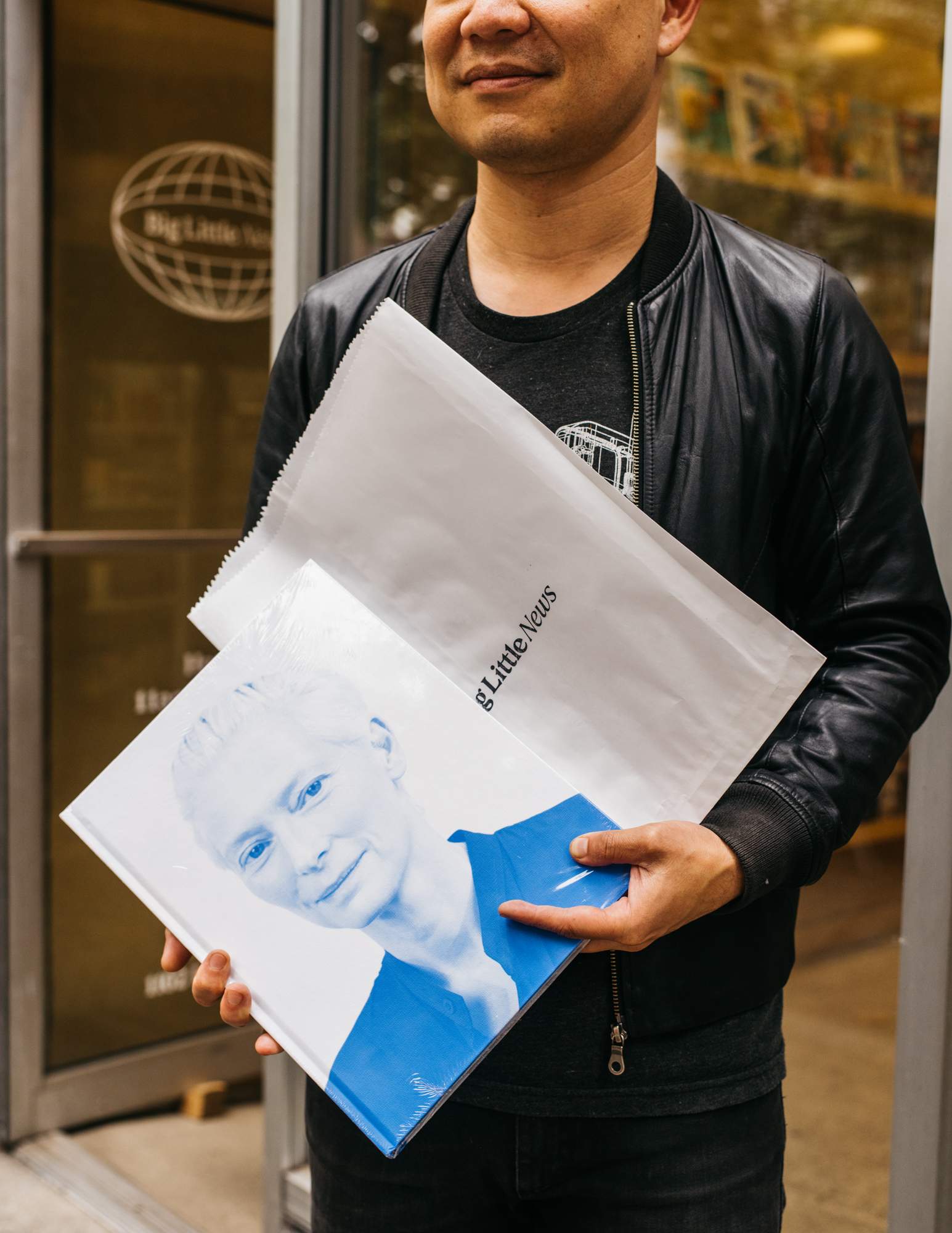 When a sliver of a shopfront became available on Pike, a busy high street in Seattle's bohemian Capitol Hill district, long-time bookseller Tracy Taylor (pictured) pounced on the chance to move in with her rethought version of a newsstand. Big Little News opened in March, stocking more than 250 titles alongside art books, beer, wine, stationery and gifts. Sales have been robust so far. "One of my favourite things to do is to look at individual transactions," says Taylor. "Every one tells a unique story: Skittles and champagne; Adventure Journal and kombucha; Bon Appétit and Boone's Farm wine." Big Little News's subscription boxes have gained plenty of praise but it's the bricks-and-mortar space that's closest to Taylor's heart. "Creating another space for print in Capitol Hill reinforced my passion for retail," she says. 
biglittlenews.com
---
AZ Discos
Buenos Aires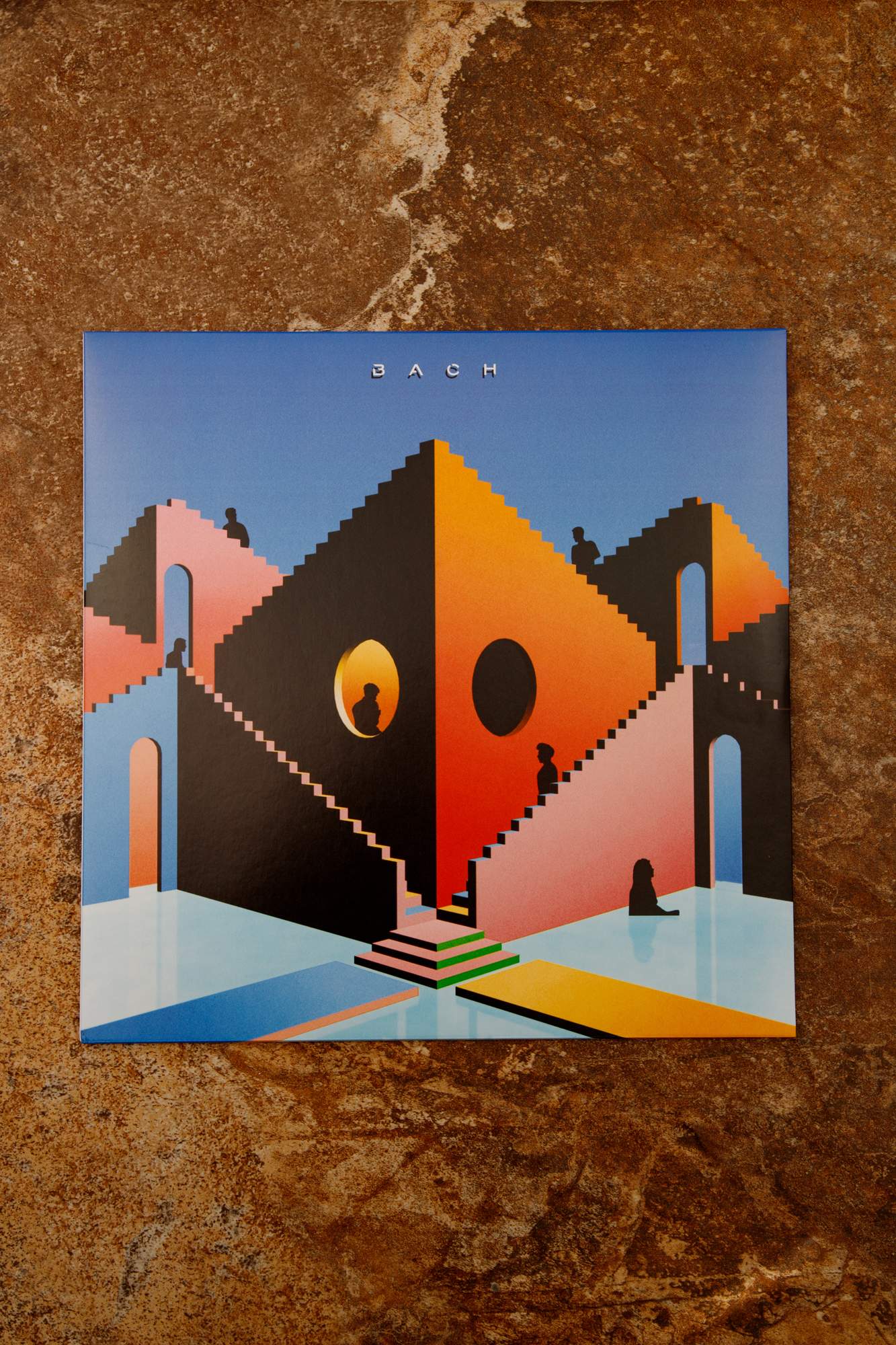 In an inconspicuous building in Buenos Aires' Villa Crespo neighbourhood, AZ Discos is an appointment-only record shop that houses two of Argentina's largest vinyl collections. Founders Carlos Alfonsín and Javier Zuker (pictured, Alfonsín on left), two djs, met in 1994, building a career in the city over the decades. The duo have now decided to bring together 15,000 lps under one roof – and sell them to the public. Here you'll find anything from Argentine singer-songwriter Fito Páez to Prince, Air and Hole. Deciding which albums made the cut was no easy task. "Much of my collection had been in storage for years, so I spent six months listening to almost all of it," says Alfonsín. AZ Discos also provides a record washing service that spruces up dusty grooves.
---
Atlas Stationers
Chicago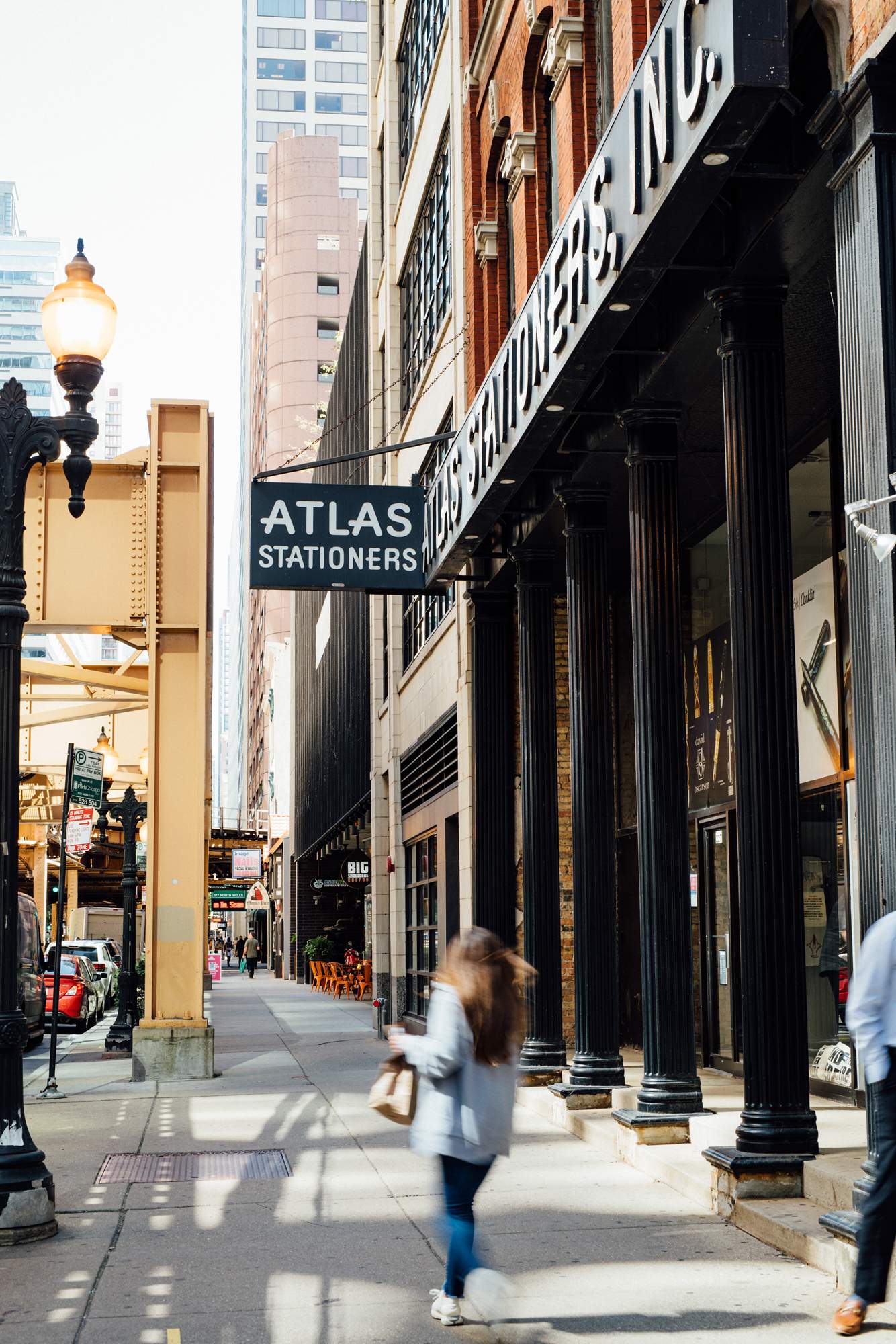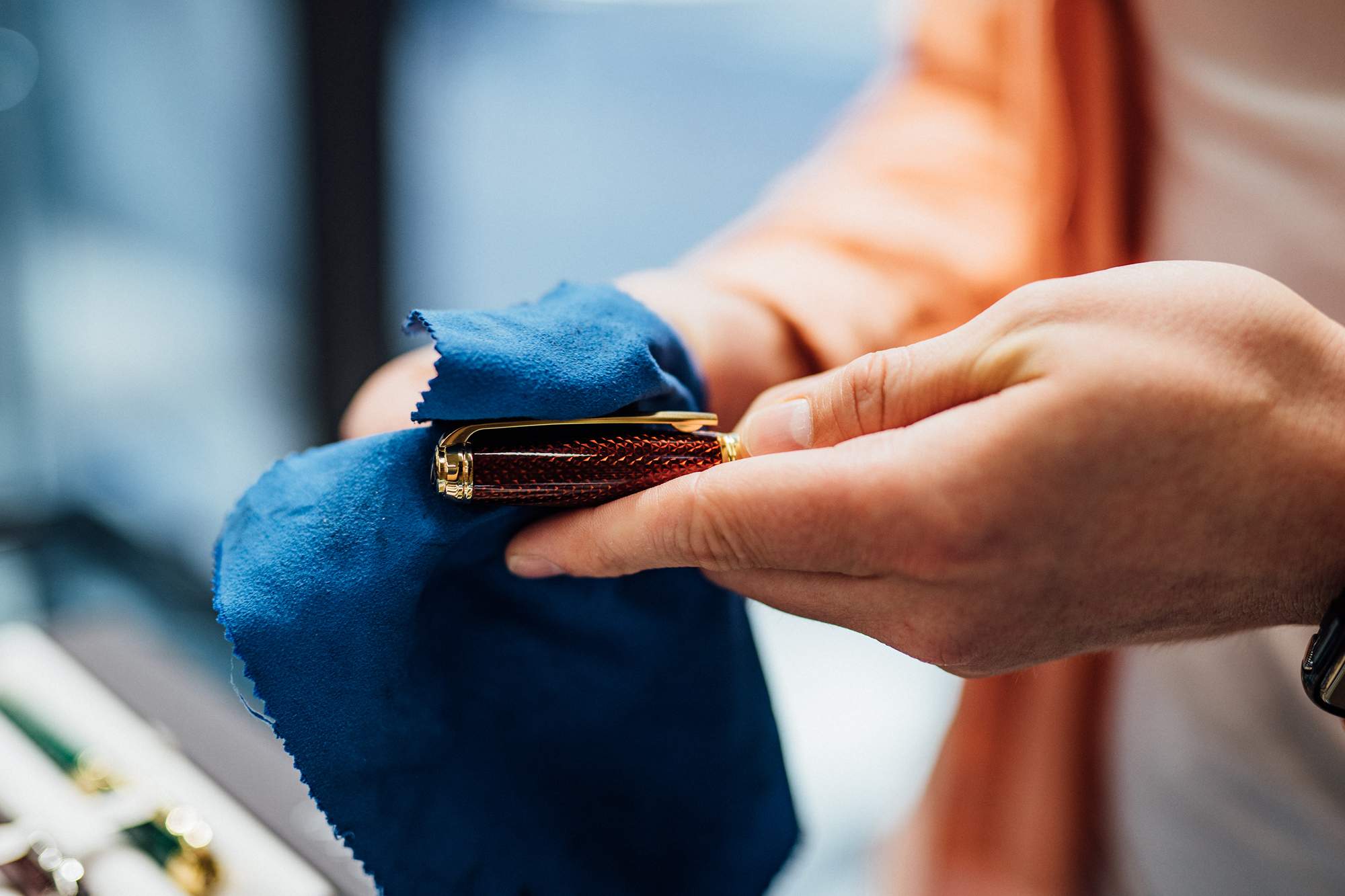 Aloysius Schmidt founded Atlas Stationers in 1939 when seeking a foolproof business to see him out of the Great Depression. "Times are good, you have black ink; times are bad, you have red ink," says Aloysius's great-grandson Brian Schmidt, fourth-generation co-owner of the company. Schmidt views his commitment to personalised service as the key to his shop's success. For instance, after listening to customer suggestions, Atlas pivoted to focus on fountain pens in 2019. He lets customers test any pens in stock, including high-end Pelikan and Visconti models. "Even if you're not going to buy that next-level pen, trying it is an experience," he says. "We'll send you off with a smile on your face." The approach is working: sales are higher than ever. "We love interacting with people from all over the world."
atlasstationers.com
---
Megafauna
São Paulo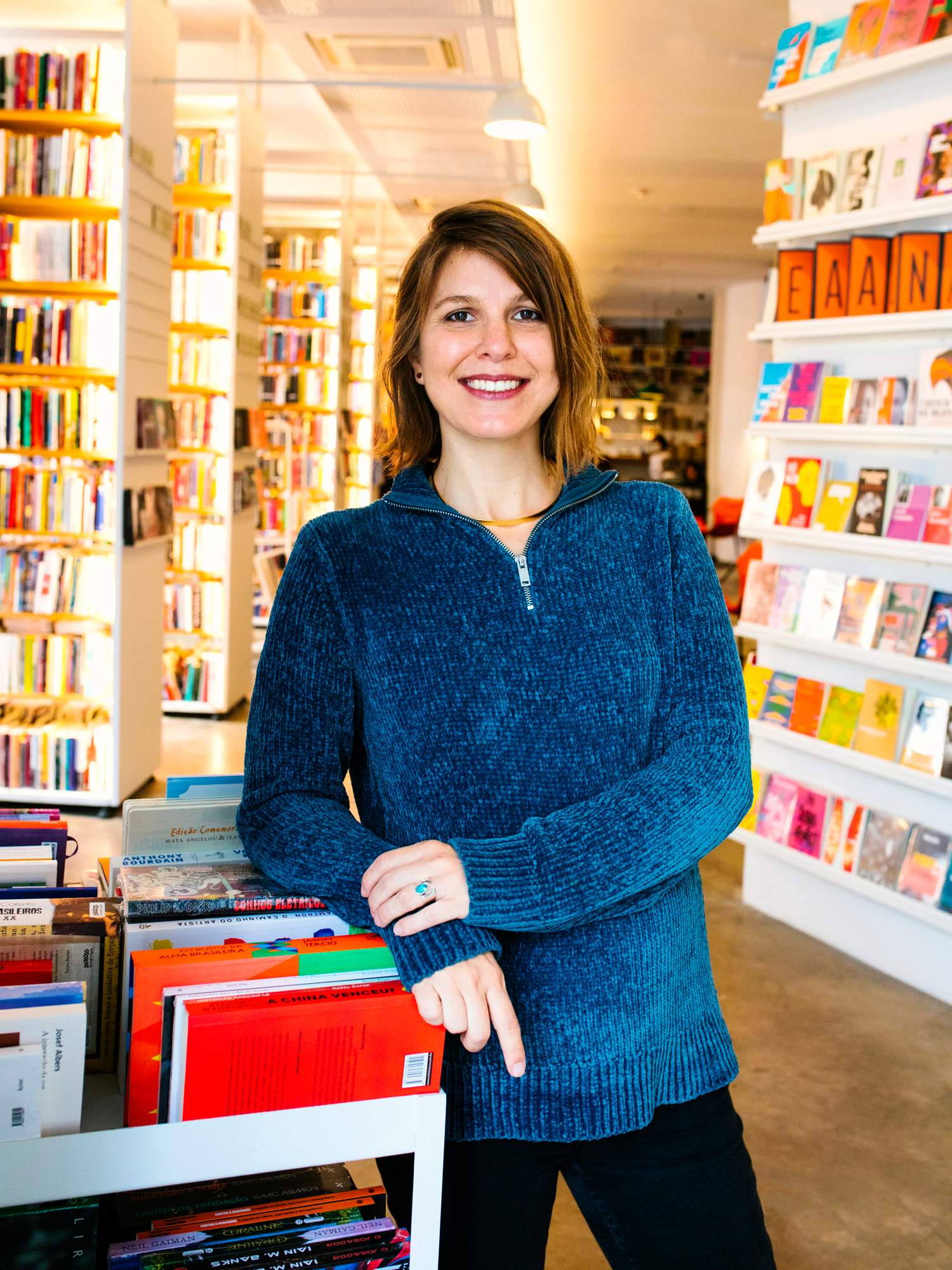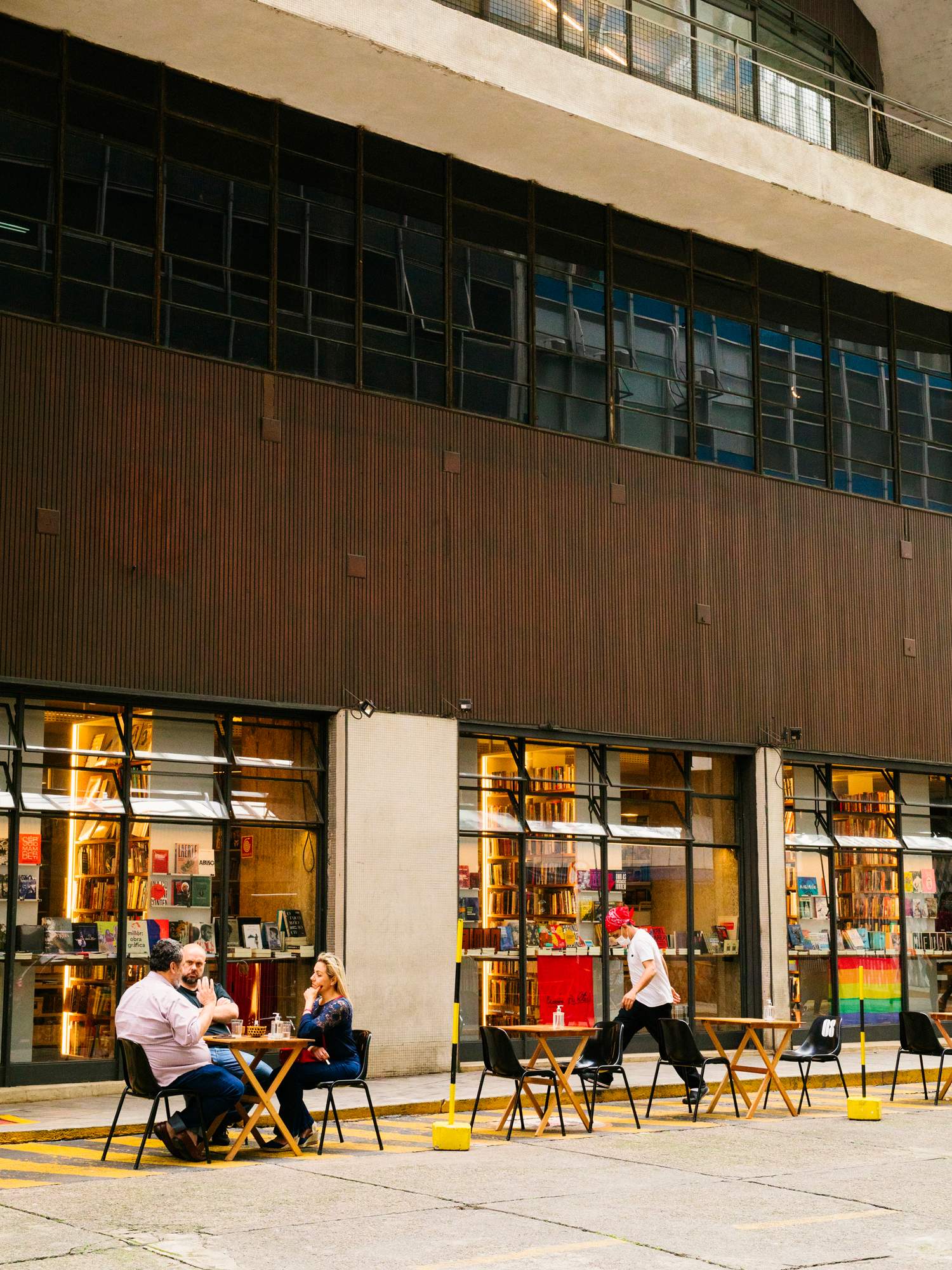 Megafauna opened in late 2020 as a space to discuss books as much as to buy them. The team behind the project includes some of the brightest stars in São Paulo's literary and publishing circles, including Maria Emilia Bender, former director of publishing house Companhia das Letras, and Irene de Hollanda (pictured), erstwhile co-ordinator of Paraty's international literary festival. A monthly schedule of events includes book launches and debates with authors and critics, some of which will be hosted from 2022 in the vast upstairs art gallery, Pivô. Megafauna's floor-to-ceiling shelves stock titles from about 150 publishers, covering literature, humanities, arts and science. The modular space is tucked into one end of the Copan building, a curved architectural behemoth by the late Oscar Niemeyer. A glass façade floods the space with natural light and invites passers- by to come in. Most enjoy their new read over a cup of coffee and a bite to eat at the shop's Cuia Café e Restaurante, run by talented chef Bel Coelho.
livrariamegafauna.com.br