Architecture / São Paulo
Core values
The architects aiding downtown São Paulo's rapid revival are devoted as much to the area's inimitable spirit as its modernist heritage.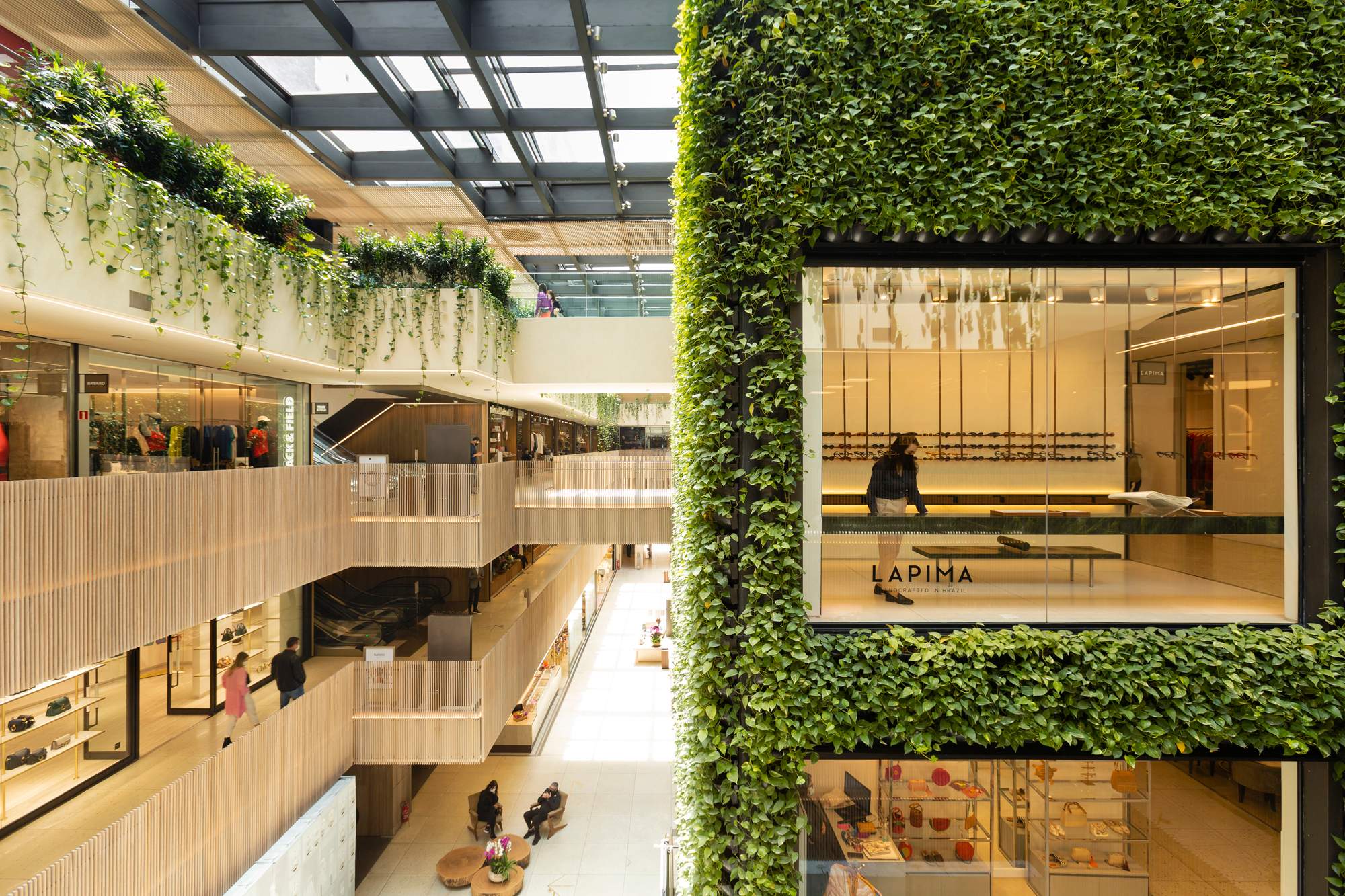 The future of São Paulo's architecture can be found within its old, breezy modernist buildings. At least this is the impression that you get when touring the megacity's downtown district with the team from São Paulo architecture practice Metro. "For so many years investors were afraid to touch this area," says Gustavo Cedroni, who runs Metro alongside its founder, Martin Corullon. "Then came one brave investor – and suddenly there were 20 more." The pair are giving monocle a tour of this once downtrodden but now rapidly regenerating area. Here, modernist buildings from celebrated architects such as Oscar Niemeyer and Franz Heep add flair to a monolithic concrete environment, while a diverse crowd of office workers, students and the odd tourist meander around the busy bars, shops and cafés at street level.
As we stroll away from Metro's office, which is set on an airy open-plan floor of a 1950s concrete tower, towards a major renovation project that the firm is undertaking nearby, we weave past the calling cards of downtown's design. There's Niemeyer's giant, wave-like 1966 Edifício Copan housing block, home to some 5,000 people and a wealth of businesses, as well as Heep's shutter-laden Edifício Itália tower.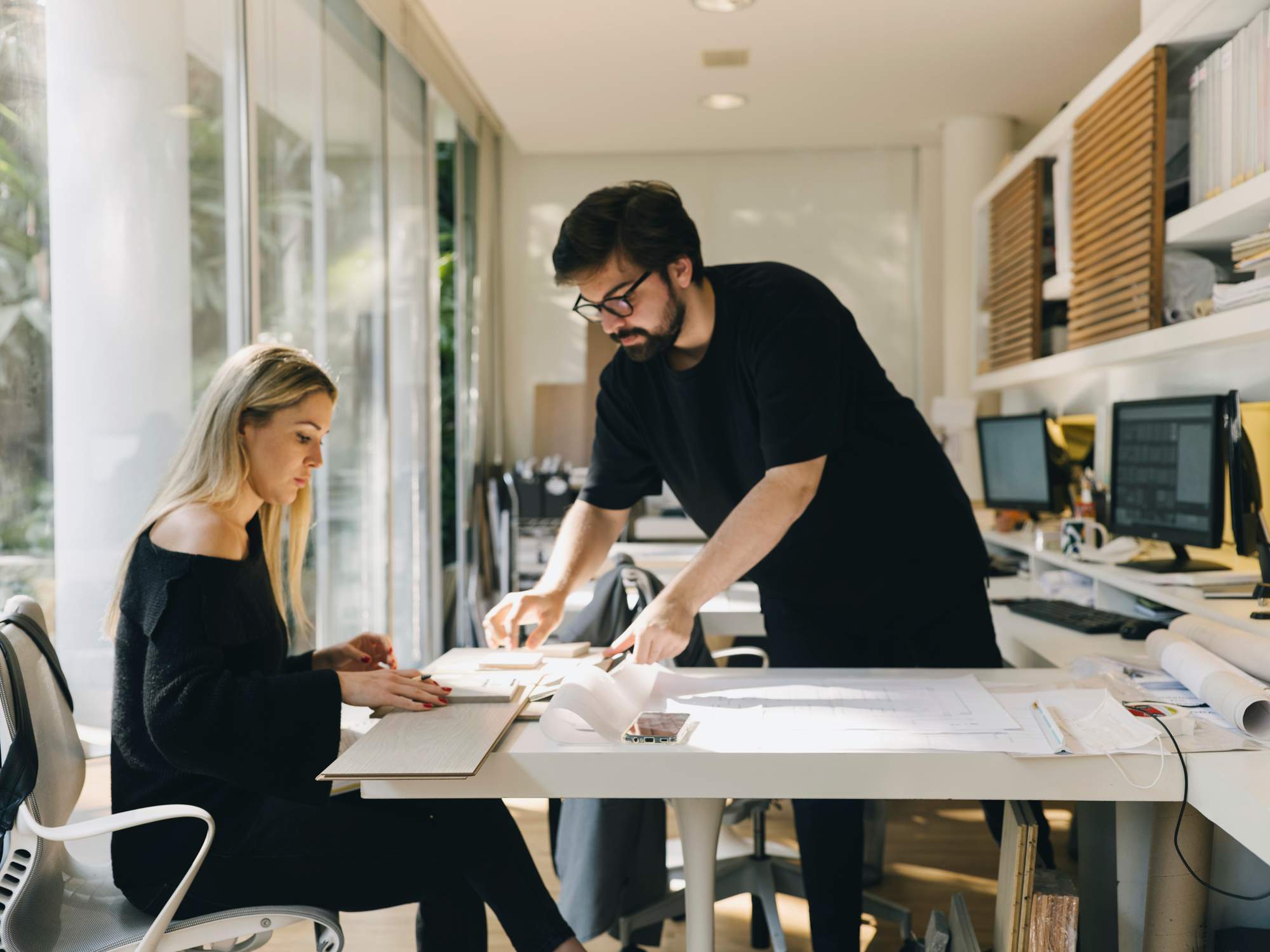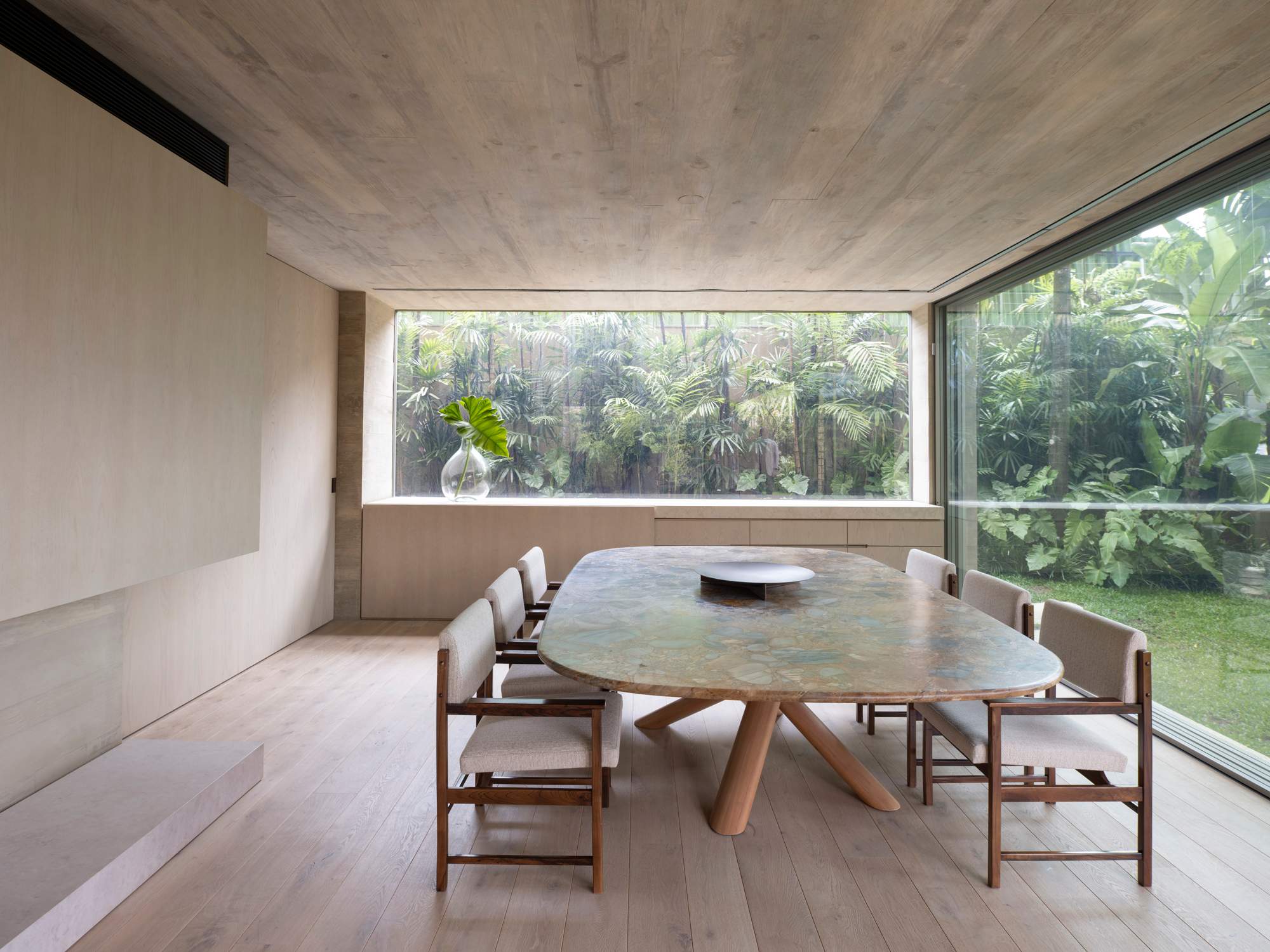 From the lively conversation on the journey, it appears that Metro's team has both a business and emotional connection to many of the finer buildings here, which were built in the middle of the 20th century. Their architecture, while being easy to love, is designed to shun artificial cooling and promote natural breezes through shaded openings and generous ceiling heights. This brand of modernism used materials that were meant to last, such as steel-reinforced concrete. Metro, alongside able-minded private developers, is reinvigorating many modernist buildings here, including a disused commercial block that's being turned into a shopping centre, and a new timber- lined retailer, selling furniture designed by the firm, that's housed in a wonderful open-air mid-century mall.
The final destination is also impressive: a gigantic perforated concrete façade and shading system, or cobogó, hangs perfectly preserved against a tall, elegant, soon to be renovated 1956 office block. Edifício Renata Sampaio Ferreira was designed by Oswaldo Bratke, a pioneering architect in the Brazilian modernist style that arose in the nation's golden era of design, the 1950s to the early 1970s. "Our real heritage is modern architecture and this is unique," says Corullon, noting that Brazil is not a country of grand historic buildings but of dense urban environments, the best parts of which were formed during an ambitious moment in time after the Second World War. "A cultural shift and a business shift is combining right now, in which younger people want to live in the city centre again and business people are relearning the value of modernism," says Corullon, noting that, not too long ago, this downtown area was in disrepair and unsafe. During the 1980s and 1990s the area lost favour with city workers who moved away en masse to bigger suburban homes. Downtown was left deserted in the evenings, allowing it to fall prey to urban crime.
Edifício Copan
It was only in his later years that famed Brazilian architect Oscar Niemeyer started to speak fondly of the sprawling building that he designed for São Paulo's downtown in the 1950s. Finished in 1966, its developers ran out of money in the 1960s and the tenancy of the building tends to act as a microcosm of the downtown district beyond its walls. After inhabiting a dirty and dangerous place in the 1980s and 1990s, Edíficio Copan has become a highly sought-after apartment block for young people, creatives, working families and pioneering business owners whose operations are housed in the vast commercial spaces at the building's lower levels. Today, Edifício Copan is draped in gigantic blue nets while a huge renovation project, which took 10 years for the city and developers to agree upon, gears up to restore Niemeyer's vision.
Metro's sensitive transformation of Edifício Renata Sampaio Ferreira into a mixed-use building will be a crowning moment in the district's comeback. New apartments will occupy the building's upper floors, while a boutique hotel, with a swimming pool on a greenery-laden terrace, will sit below. The ground floor will give back to the neighbourhood as a place of independent shops and cafés, as well as a public lobby for the hotel. "This project is totally aligned with what we think of as our role in this city," says Cedroni. "That of not necessarily building new stuff but transforming what exists."
Metro does build, however, and at an impressive clip. The appetite for projects in São Paulo, a city of 12 million people, and the industrial areas beyond it – as well as Brazil's many other heavily populated cities – has resulted in the firm's staff of 12 working furiously throughout the pandemic to keep up with demand. "I have architect friends in Europe and they work on one project over two years and maybe build five nice projects over 10 years, while here we're building five or 10 a month," says Corullon. His firm's growing portfolio includes a "city for happy chickens" – a sprawling organic farm in the countryside – and a lengthy extension project for São Paulo's famous masp museum, originally designed by Lina Bo Bardi.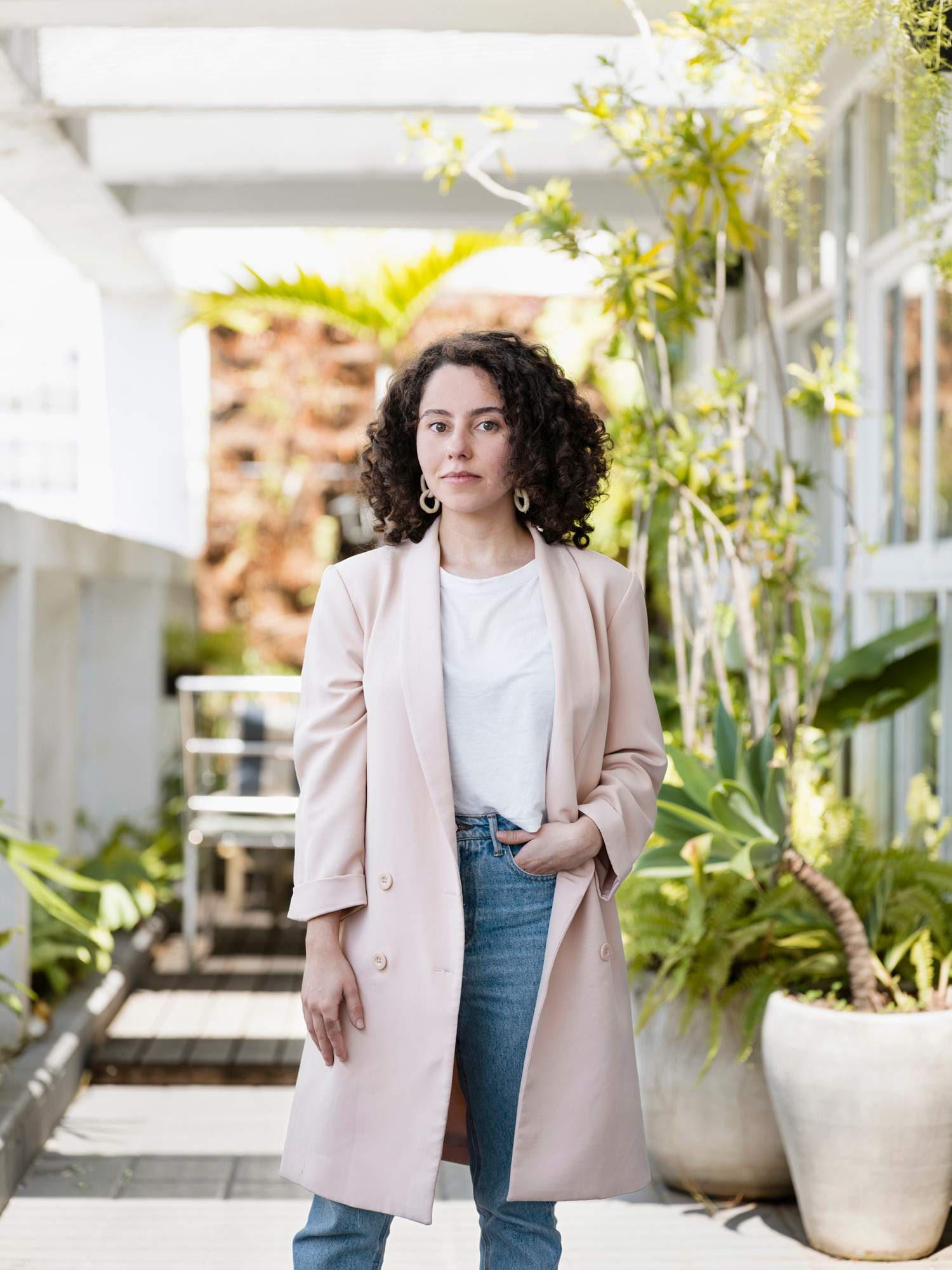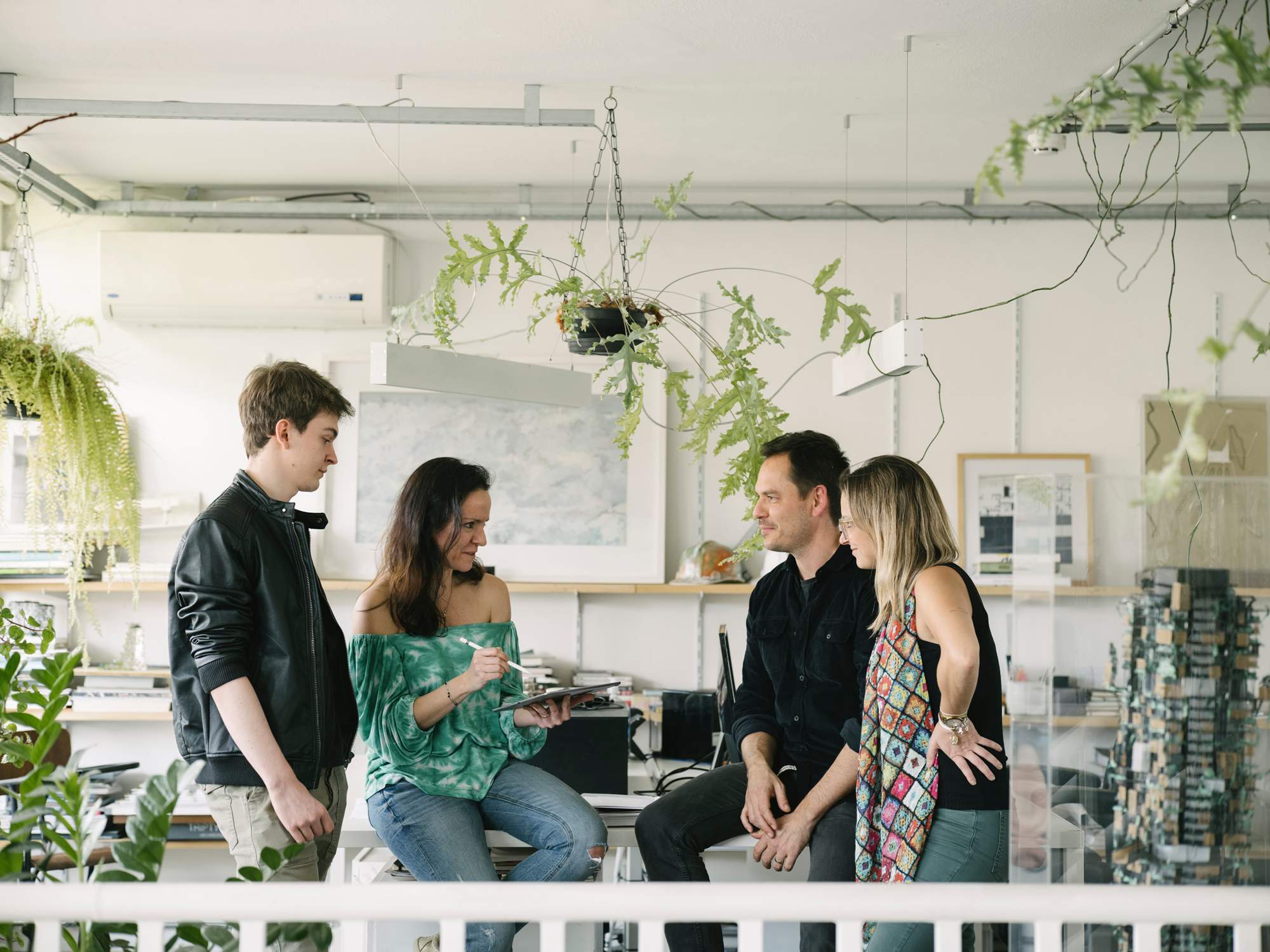 At Edifício Renata Sampaio Ferreira, some tenants joke that they're not so happy with how quickly Metro moves on its projects. On the building's most striking floor, featuring a massive balcony where the pool will soon be located, we meet celebrated photo-artist Sofia Borges. Here she's formed a workplace of effortlessly cool cosiness with her bold works displayed haphazardly alongside big leafy plants and low-slung lounge chairs. Borges has been encouraged by the building's owners to run this space as her own interim artist's studio and by-appointment gallery, right up until renovation. Despite being given little more than a concrete shell, she has formed an inviting den that's now favoured by the developers themselves, who use it as a meeting spot to discuss the building's works. "It's changing a lot, and quickly," she says of the downtown neighbourhood that she has no intention of leaving after vacating this space next year. "This idea of developers helping artists to move here, to be the at the forefront of the change, is like how it was with Soho in New York. You can change an area by bringing culture to it – it works."
The top two floors of Edifício Renata Sampaio Ferreira are occupied by Architects Office, a new design studio that founder Greg Bousquet recently spun off from successful Brazilian-French practice Triptyque, of which he was formerly a partner. Architects Office's inevitable relocation might involve taking on commercial space at Niemeyer's Copan (another building with an exciting transformation agenda) but the 80 or so members of staff, who've only recently returned to the office after working remotely, will miss the bond that they have with this building. "We like to throw parties here on the balcony in the evening and then head across to the karaoke bar across the street," says Giovanna Melo from Architects Office's marketing team. "We have staff from everywhere here: all the states of Brazil as well as Portugal and Paris, and we all meet here on this famous balcony." Melo tells us that although the nightlife and being part of a young and ambitious team are perks of the job, being based in São Paulo's urban core, with its diverse population, has a deeper importance for downtown architects.
"Downtown is changing a lot, and quickly. You can change an area by bringing culture to it – it works"
Confronted by such a varied mix of people and witness to the economic hardships of life only a few blocks away, the designers who are close to the action can tap into the mood of the city's people. Its population, from disparate backgrounds, has endured social inequality and political failure. The architects who talk to monocle acknowledge that the city and the country beyond face challenges including wealth disparity and a feeling of uncertainty under the rule of controversial president Jair Bolsonaro. Brazil is also at the forefront of climate change, and the depletion of the Amazon rainforest is a frequent topic of discussion. However, there's also an acknowledgement that when it comes to development, much of the money for new work is being channelled in the right direction.
"Market demand for sustainable projects has driven the private sector to accept them," says Architects Office's Bousquet, whose firm is breaking down barriers when it comes to building in Brazil. Emphasising the use of sustainably sourced timber architecture (a largely novel concept here), it aims to promote wellbeing through good design. This, says Bousquet, appeals to switched-on developers and a more eco-conscious middle class.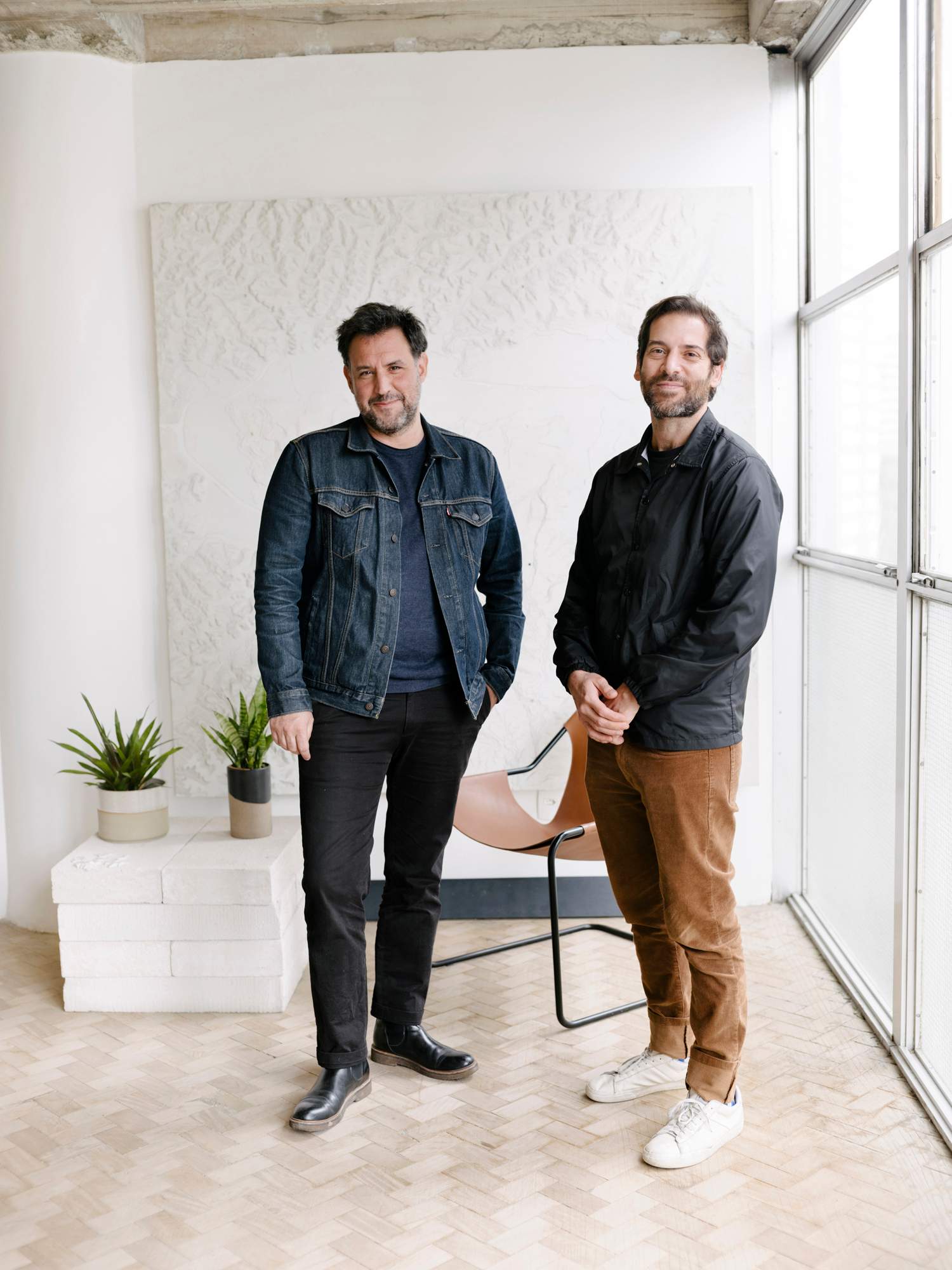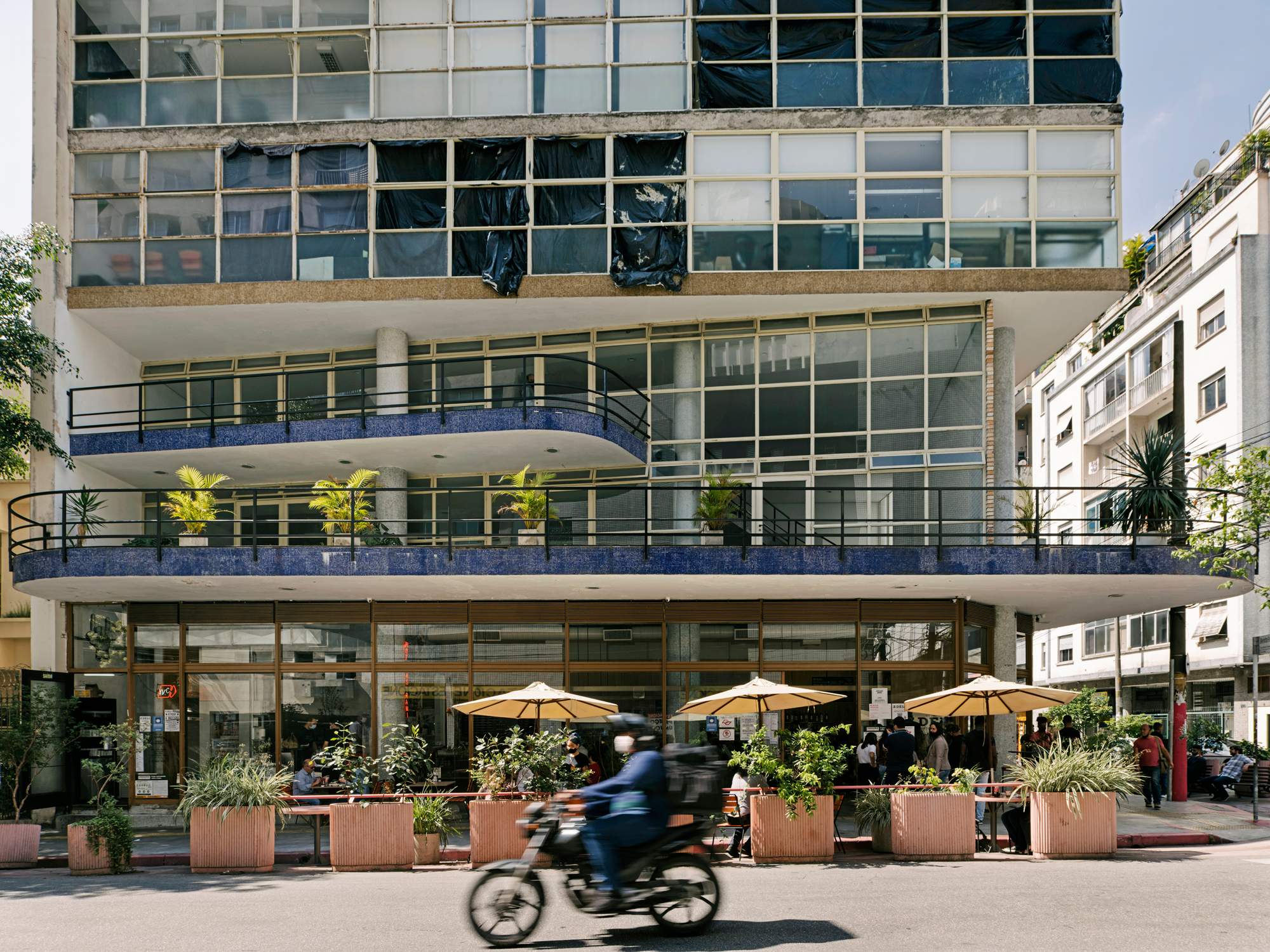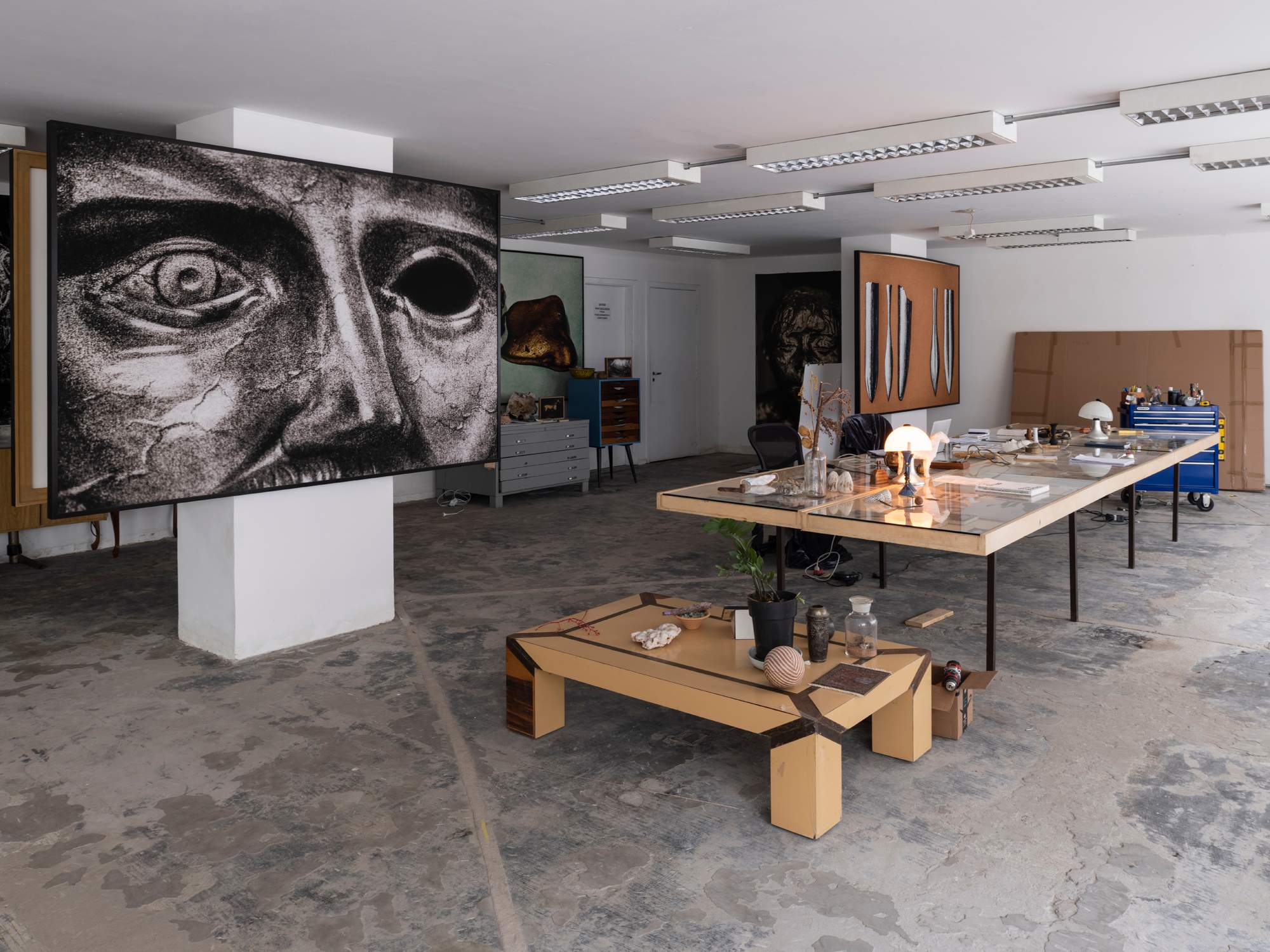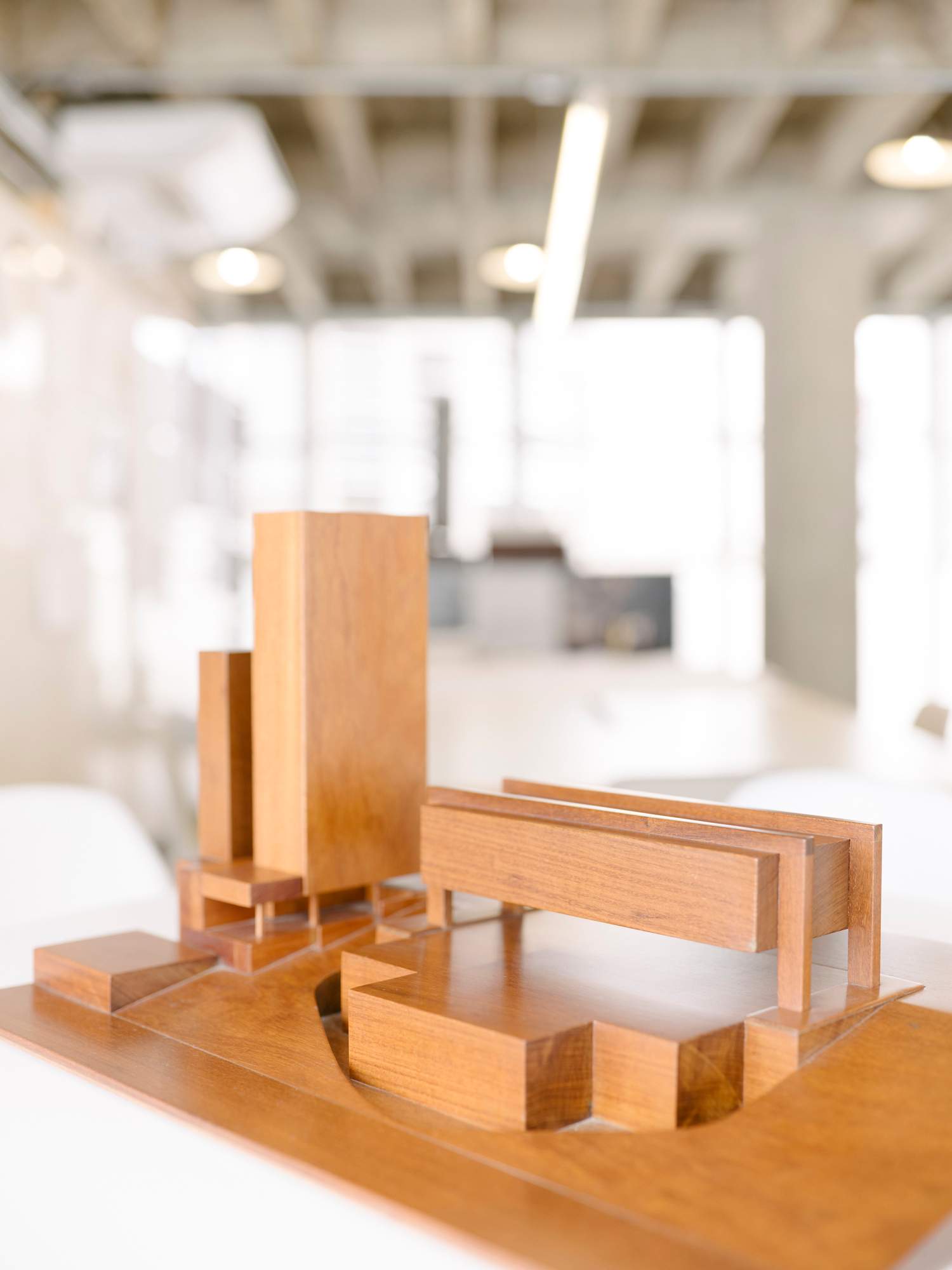 Plastered onto the main wall of Bousquet's studio are dozens of architectural plans – of 33 ongoing projects, to be precise – ranging from new mixed-use developments that effortlessly flow into existing neighbourhoods to full-blown urban masterplans. Cohaut 2, a proposed building in the city of Recife, might be the most impressive design on the agenda. A mixed-use high-rise comprising staggered levels and blossoming green balconies, its organic form has the appearance of a mossy rock that sits naturally on the side of the beach. It offers the city what Bousquet brands as "gentle urbanism". Bousquet, whose firm works in 13 Brazilian states as well as overseas (the company has established a second base in Lisbon), says that he has been developing a holistic approach to sustainable design for years, which clients today are finally ready to grasp. "It's not just the ecological requirements that are now being considered as part of sustainability but also the social side of urbanism," he says.
A short drive away, São Paulo's loud urban rhythm lulls to a softer tempo in the well-heeled district of Jardins. Here, Felipe Hess, one of the country's brightest talents in design and architecture, occupies an upper level of a smart modernist building with his team. He also sees the change in design and development in São Paulo and Brazil, particularly in the realm of high-end commercial and residential projects, the likes of which he tends to work on. "If you look at the houses and the interiors that we do, the projects are very different because people are very different and sites are completely different," says Hess, noting that while he respects the legacy of the nation's current, big-name, top-tier firms, they tend to offer an old-school take on luxury: a one-size-fits-all approach. This, he believes, is problematic. "They create brands so that clients know exactly the type of house they are going to get," he says. "If the client is comfortable with that, it's fine but the work will cost them a fortune and they will end up with the same house as the neighbour, who also went to the same architect. The people who come to me are those who can't stand this culture any more."
Hess is working hard to not establish a "look" for his output and takes on projects accordingly. Futuro Refeitório, a renovated factory turned popular café in the nearby Pinheiros neighbourhood, is one of his more edgy successes. Hess worked with the existing space to maintain a pared-back feeling, elevating its industrial charm with a new open kitchen and adding cosy indoor firepits for customers to gather around in colder months. Hess's residential work is more polished – but not always. He pulls up photos on his computer screen of a rural project that he cites as memorable. It's a humbly constructed concrete brick countryside retreat for a client on a very small budget. "Every single decision we had to make on this was vitally important," he says. Other works are grander. We're invited to make the short walk from his office to a luxurious new home for a couple and their family, where a lush tropical garden is framed by gigantic glass doors that slide open to put Hess's design into context. Like the work of the Brazilian modernists that Hess deeply admires, it effortlessly brings the outdoors in; the light touch of the architecture is unimposing and aimed to facilitate quality of life.
A former student of downtown São Paulo's Escola da Cidade architecture university, Hess says that the unique culture of the city is what makes the work of his studio, and other designers here, so empathetic to their surroundings. "I studied when the university was just beginning, which actually became the seed of change for the downtown district," he says. "We had no kitchen or photocopier, so as students we were forced to integrate into the community, which we loved." Running an operation today with 15 architects, many of them graduates from Escola da Cidade, Hess says that he enjoys the challenge of creating change in a place where he feels passionate to practice. "I couldn't live or work anywhere else, even with all the problems that we have here," he says.
In a similar vein, architect Arthur Casas, whose 22-year-old eponymous São Paulo practice rose to prominence alongside the famous firms of Isay Weinfeld and Marcio Kogan, never gets bored with the urban landscape of his home city. Known for breezy Brazilian beach pads and sleek urban developments, all imbued with an artful amount of minimalism, he's increasingly turning his attention to the role of mentor in his busy international studio. "I always used to want to do everything myself but today it's my team bringing me a lot of fresh ideas," he says. "I don't want to get into the habit of copying myself." Casas greets monocle at his base in the leafy foothills below the neighbourhood of Higienópolis, with his three young partners in tow. They chime in intermittently as he outlines the lay of the land, enlivened with his frank and charming Brazilian humour. "We do work for rich people who live in beautiful places," he says. "But we're also involved in making a better environment for everyone in São Paulo." Alongside proposals for rehabilitation projects downtown, where the recent rapid regeneration has caught him by surprise, his firm tries to maximise the public benefit from private commercial developments.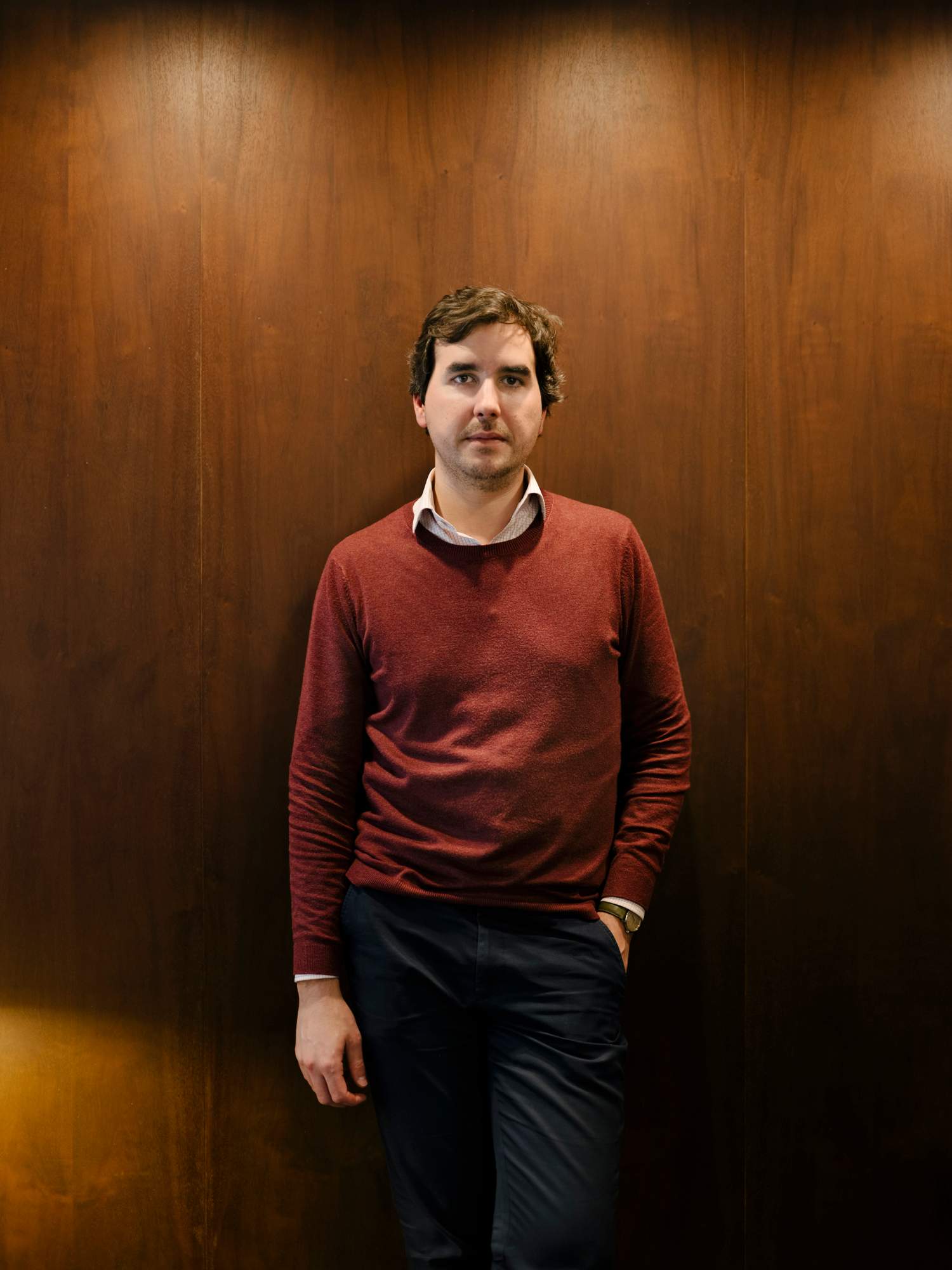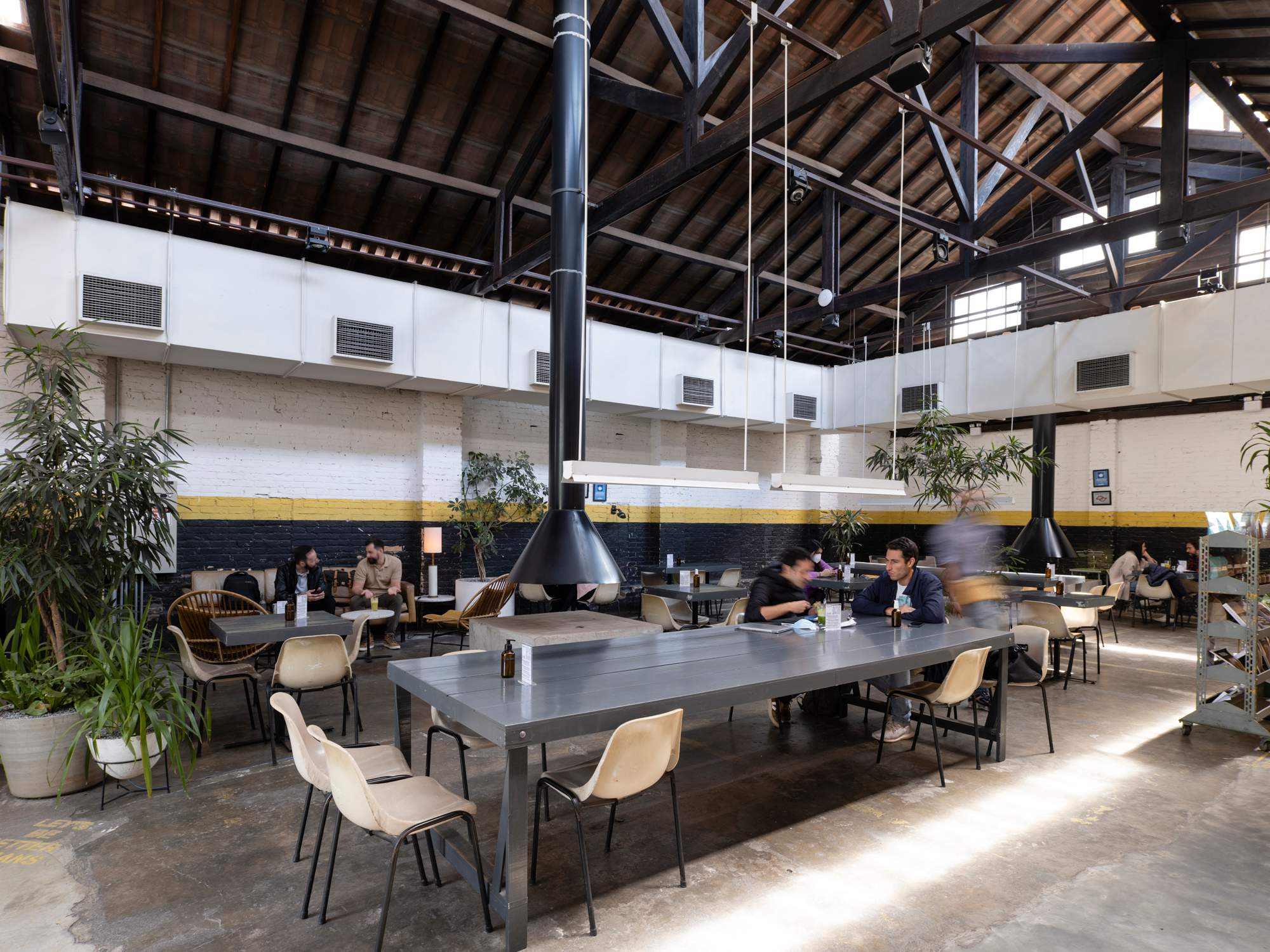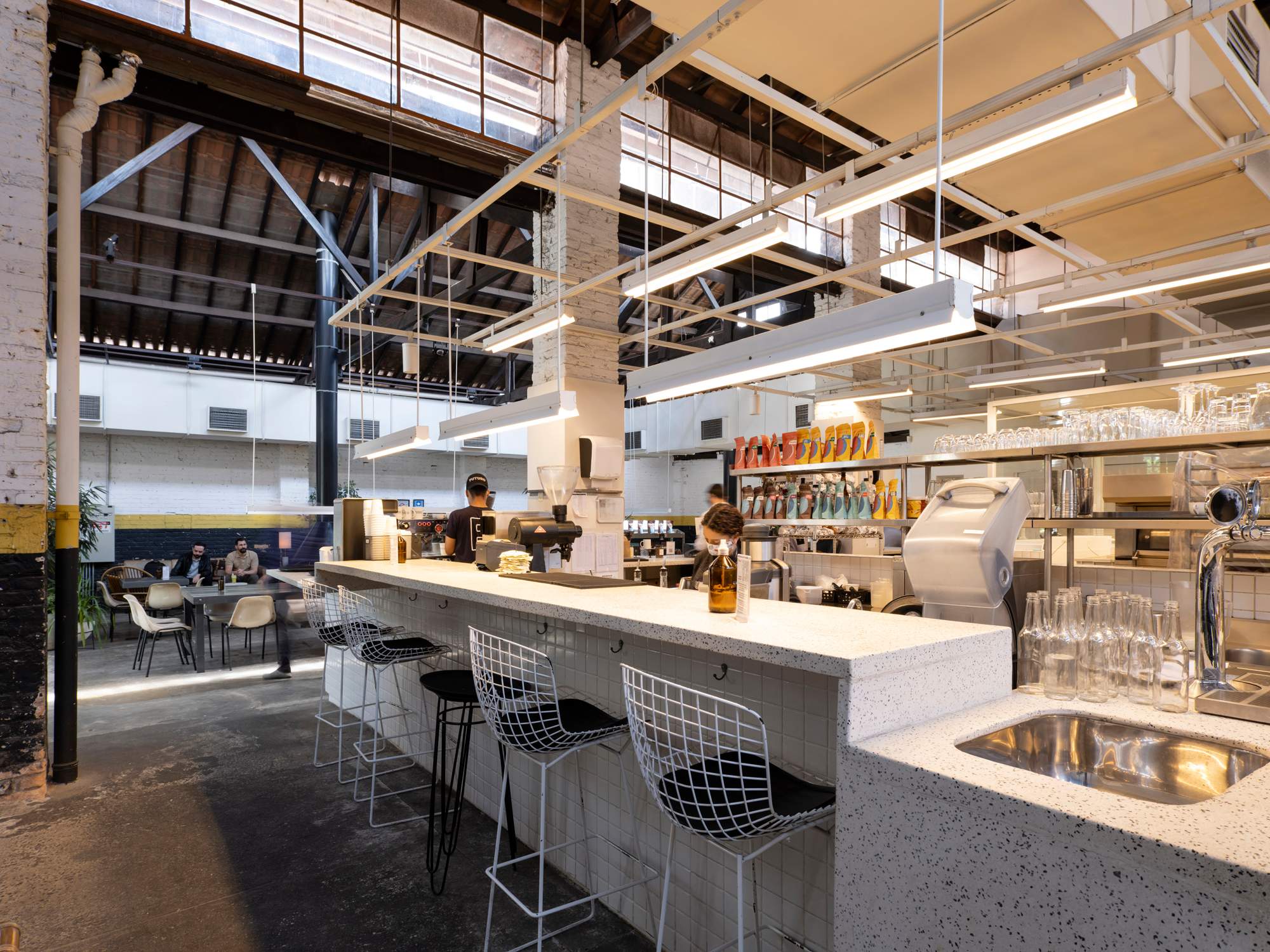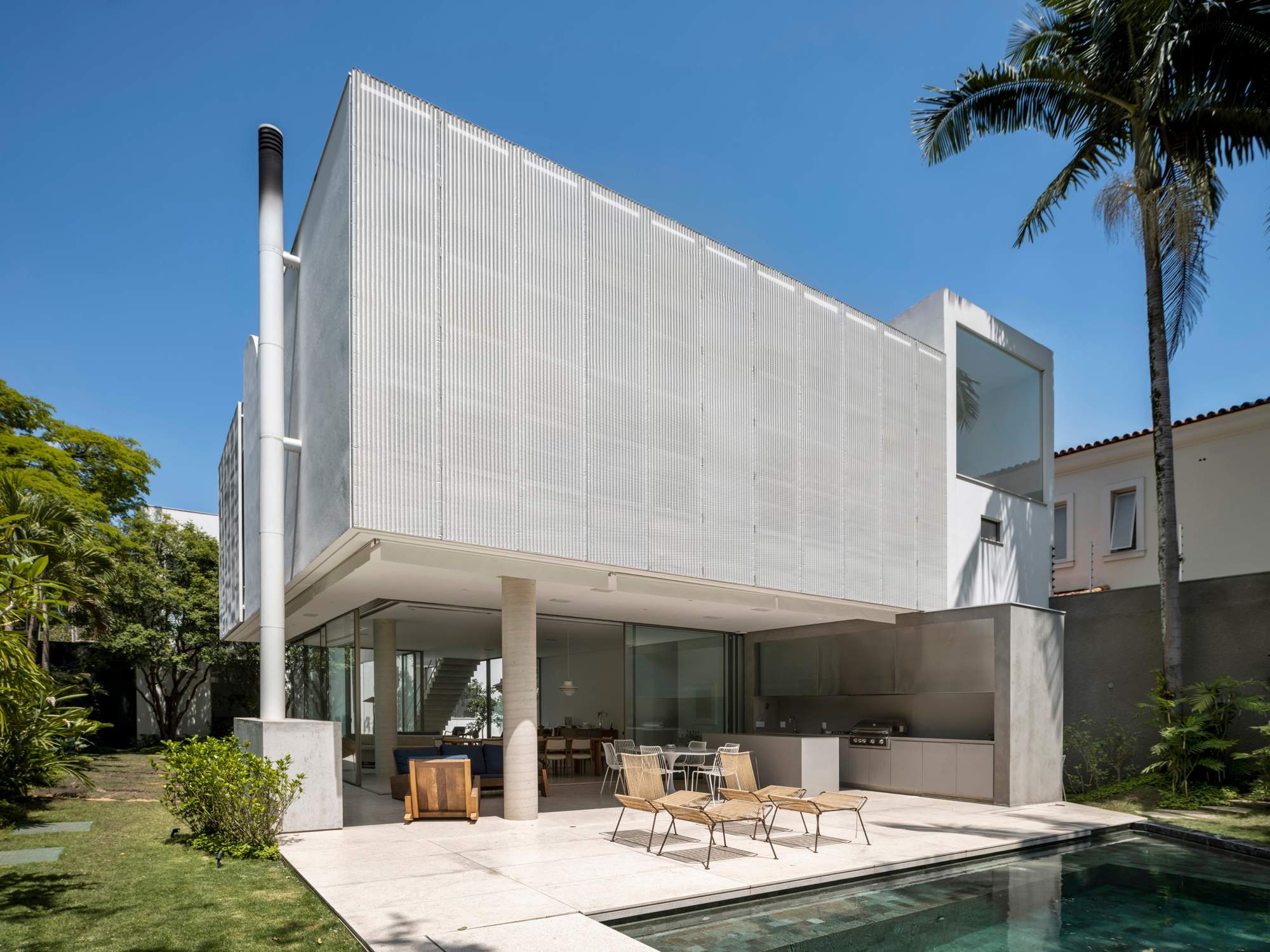 "Greening is friendly, it brings happiness to people – it's easy to do and it's a mood changer," he says, discussing The Shops, a recently completed upscale mall in Jardins. Shopping centres in São Paulo act as public safe havens from the sometimes dangerous streets of the metropolis and its occasionally brutal tropical weather. The Shops, which features a glass roof but is open to the elements from all sides, is a natural space within urban limits, where shoppers are encouraged to linger, whether they're spending money or not. Inspired by the city's stylish multi- storey, mid-century open-air malls that were erected before today's more enclosed, air-conditioned equivalents, the space includes a profusion of tropical flora, clambering over green walls with clever irrigation. Elevated walkways lined with Brazilian timber provide immersive sightlines and add to the building's green agenda. "We're trying to break open the concept of the mall," says partner Nara Telles. "This is a place for everyone."
Our journey winds down in a similar fashion to how it began, as we view buildings from the past while having a conversation that's focused firmly on the future. "Le Corbusier came to this very street in 1929 to visit the opening of the house of our first modernist, Gregori Warchavchik, just around the corner," says Casas, pointing up the road from his studio to the perfectly preserved Casa Modernista da Rua Itápolis. "This was the first international showcase of modernism in Brazil. The house went on to inspire our greats, such as Vilanova Artigas and Paulo Mendes da Rocha, who inspired those who came after them."
As well as all the good times, there have certainly been some bad moments for Brazilian architecture over the years. In acknowledging that, Casas and his team joke that "selective vision" is needed to best appreciate their city. But the future looks better, they concur. "We are having a very good time for architecture in the city again," says Casas. "We're seeing some incredible new buildings from São Paulo's architects."
Building new talent
Architects in São Paulo have endorsed a state-backed initiative to increase diversity within industry ranks. "We've had a very interesting shift in the profile of the architectural student," says Martin Corullon, founder of the Metro practice. He notes that a policy put in place by the former Workers' Party government, which aimed to increase access to public institutions by offering 30 per cent of places at universities to people from lower-income backgrounds, is paying off. "It's amazing to see this shift," says Corullon. "It's not just related to race but gender as well: women are starting to fill more powerful positions."