How to... / Global
Merry masterclass
To create the perfect Christmas vibe, you need to think about how everything will look and sound. To help you, we've gathered a team of seasonal experts.
We've turned to a star Swedish chef for his tips on creating a heartwarming hearth around which to warm yourself. Here are Nik's tips for a chestnut-roasting inferno that burns brightly and smells good too.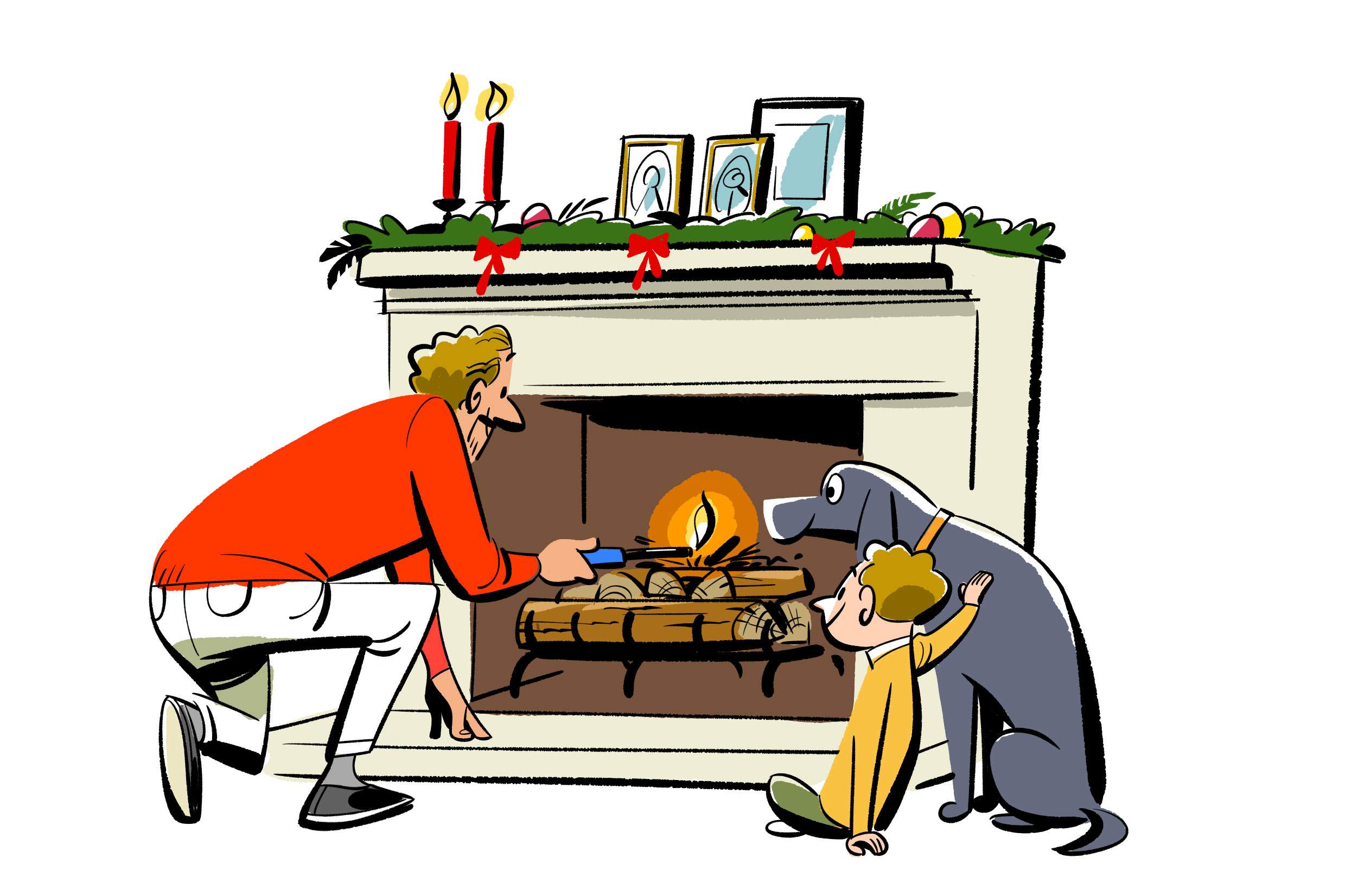 Niklas Ekstedt
Chef and restaurateur
"Growing up in Northern Sweden, it was my dad who taught me how to light fires. I remember that the first thing he told me was that you can't make a fire with damp wood, which remains true. He also taught me that you have to start small and then grow it. The smaller you can start a fire the better. The most common mistake that people make when lighting a fire is to ambitiously put vast logs on too early – that will just kill the flame. At home we always burn birch wood and start off with the bark. To create the kindling, I'll carve the bark into very small pieces and then use some small sticks, which I light with matches to get things going. It's a very nice smell. When the fire's roaring, we like to heat a cast-iron pan over the fire and add sugar, cognac and spices to it. It's a Swedish version of mulled wine called glögg."
---
A neat and nattily wrapped gift shows more than the giver's dexterity with double-sided tape; it suggests that care and attention has been put into the process. And if all else fails? Bows and ribbons to the resuce.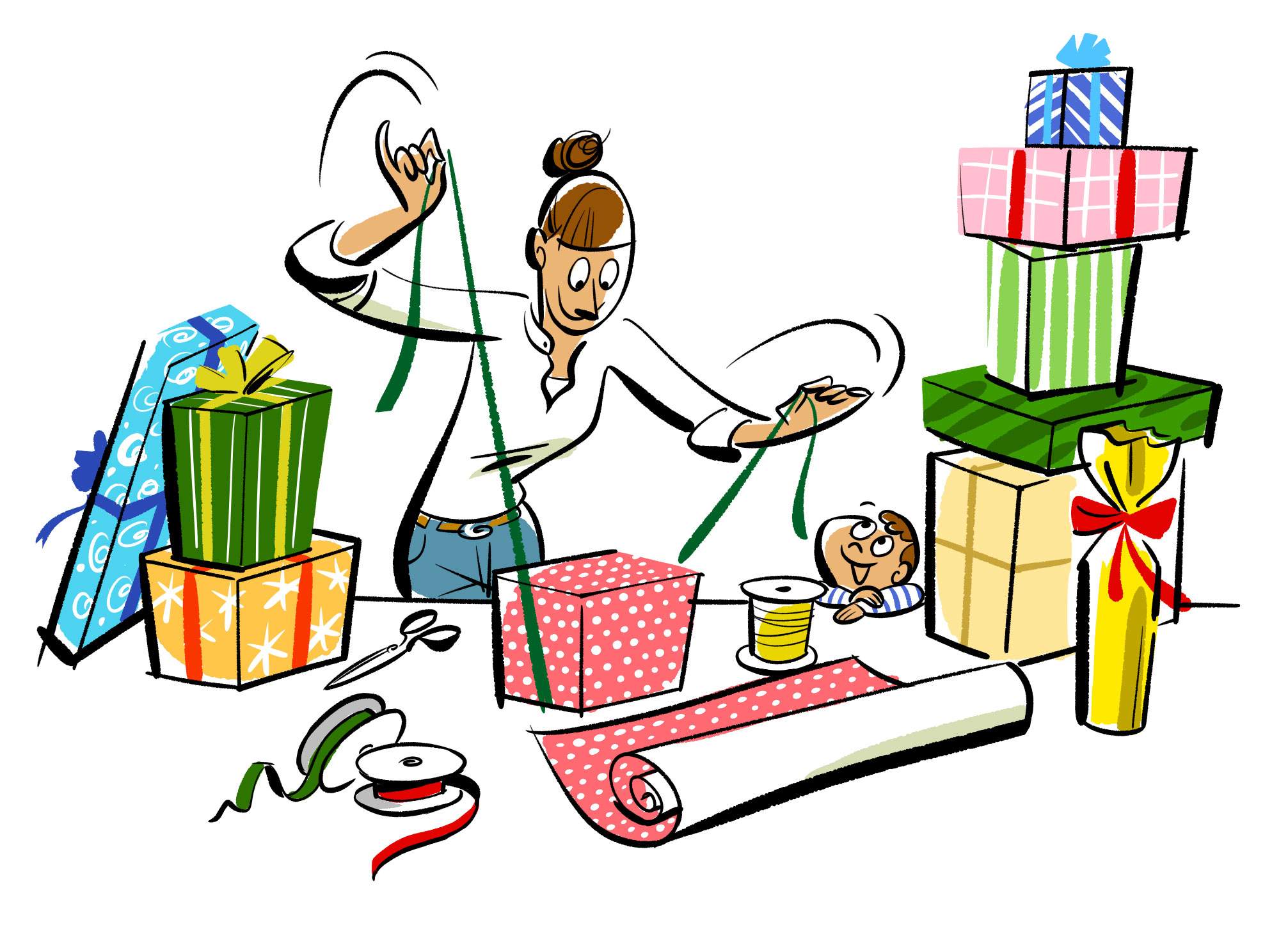 Kristina Heinrichs
Owner of stationery shop RSVP Papier in Berlin
"The secret – though it's not that secret – is to always cut the wrapping paper the right size for the gift you're wrapping. It can't be too big or too little but you can cut any excess as you go along. I always fold over exposed edges of the paper to make it look neater and we use double-sided tape to hold down the folds so there's nothing visible on the paper. I like combining different patterns, so for the finishing touch I use a strip of leftover wrapping paper from a different design to create a kind of band that I wrap around the present. I've worked at places before that used to go in for really extravagant wrapping, but the service we offer our customers is much more subtle. We use all different kinds of paper, including a really delicate, gold-speckled variety that I love. My technique for tackling awkward shapes involves cutting a large square of wrapping paper and placing the object diagonally against one of the corners. You then fold the edges in before wrapping the rest of the paper around the item. My old boss told me to think of it like a fishmonger wrapping up a fish at the market. If all else fails, remember that a beautiful ribbon can also hide all manner of sins."
---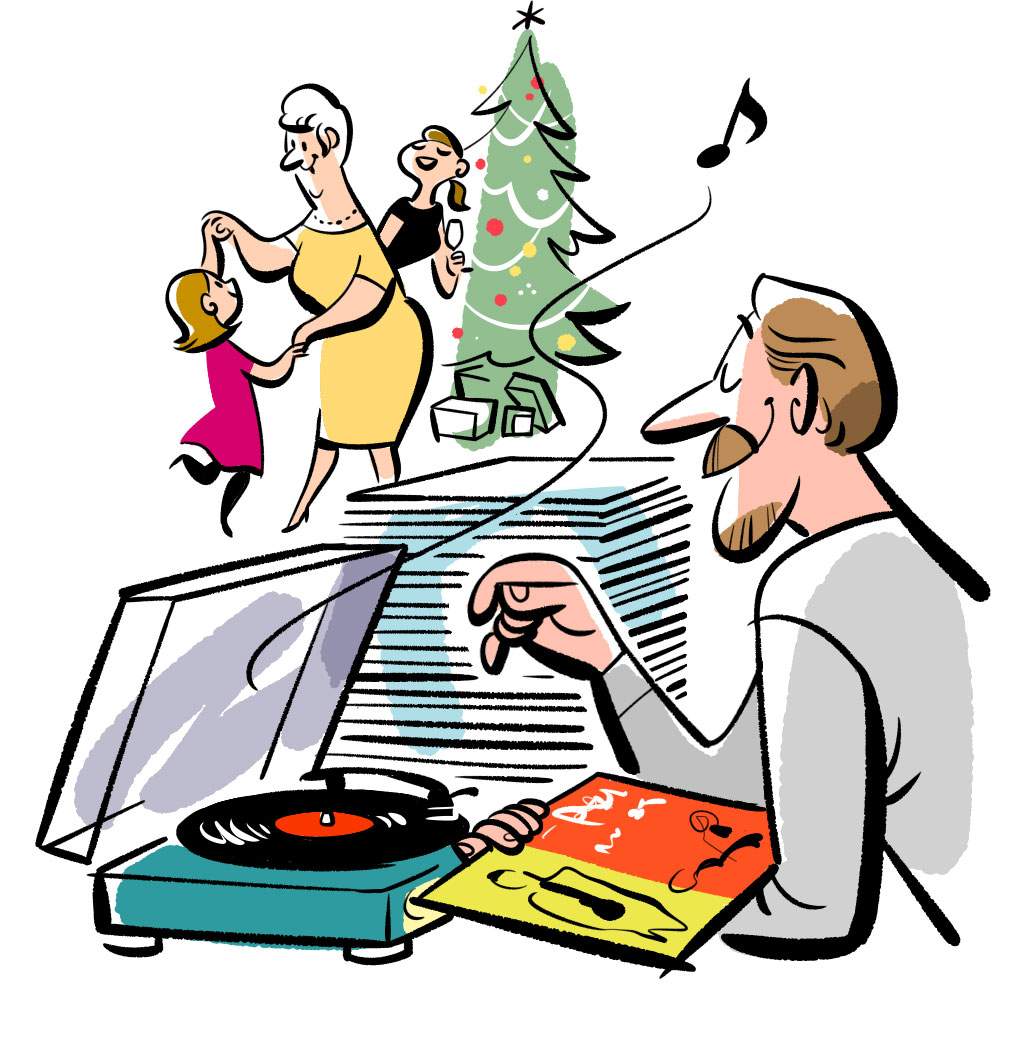 How to...
Create a playlist
Spinning a festive playlist that's upbeat but without too many camp Christmas clichés is a delicate art. Here's how one DJ does it.
Nelson 'Junior' Luis Fernando Martínez
Head of music at Libertine, the bar at Casa Bonay, Barcelona
"The thing about creating a Christmas party playlist is that everyone is usually pretty plastered by the time the music comes on. I'm not advocating getting drunk but it can certainly help to be on the same level as your guests. I'm from Venezuela, where Christmas parties mean traditional gaita music or salsa. I'm not into traditional Christmas songs but I do like throwing in a few that people might not recognise as a Christmas song, such as "Player's Ball" by Outkast and "La Murga" by Willie Colón. But I would recommend keeping an eye on how everyone's reacting to the music and skipping, nixing and changing the playlist as you go. When it comes to creating a more relaxed ambience for a drinks party or getting cosy round the fire, my favourite thing to put on is A Charlie Brown Christmas. It's a jazz record by Vince Guaraldi Trio that we had growing up. It has a slightly melancholic feel to it but all the best Christmas songs do."
---
How to...
Decorate your tree
Whether you're putting up a tasteful fir with a few time-tested trinkets or feeling a little more avant garde about your adornments, we have tips aplenty from the owner of an exquisite homeware shop.
Sofie Hellsing
Co-founder of design shop Artilleriet in Gothenburg
"When it comes to tarting up your tree, more is always more. I love a really magical, Willy Wonka-style tree. At Artilleriet, the team behind the shop put our heads together and come up with a theme for the trees. This year we went with green-glass baubles and star-shaped garland lights from German brand Herrnhuter. At home, it's important that the decoration of the tree has a really personal feel to it and my children love decking it out with everything from candles to little flags. I draw the line at tinsel. We collect a tree from a stall in our town's main square and then make decorations as a family by melting colourful hard candies to create stained-glass-style ornaments. I would recommend collecting ornaments over the years and picking up a couple of new ones every Christmas. It's also worth visiting vintage shops to find beautiful old ones. I started collecting baubles when my children were born and some of my favourites resemble famous people: we have everyone from Ruth Bader Ginsburg to Barack Obama and Yayoi Kusama."
---
How to...
Forage for decorations
Decking those halls shouldn't involve unfurling tinsel or retrieving tired plastic tat from the attic. A trip to the woods could be a better bet.
Kitten Grayson
London-based florist
"I head into a nearby woodland when looking for things to decorate my home in winter. If you're doing the same, take a pair of secateurs and a basket and keep an eye for things that have gone into dormancy, such as Queen Anne's Lace, which is this beautiful, structural flower. You want to pick up things from the forest floor such as beech nuts, thistles or fallen branches. Old Man's Beard (a fluffy-flowered climbing shrub) is also excellent and you don't need much to create a beautiful centrepiece. Any leaves you find can be threaded onto clear string or gold wire, which you can then wrap around a branch or make into a garland. But don't go too over the top: these decorations are more striking pared back. Getting out there and finding everything is also just as enjoyable as the decorations themselves. It's good to get into nature and bring a little bit back home."