At The Front / Global
The Opener
Army boy bands and musical car horns in India. Plus: Emile Mosseri on his new album and favourite Christmas tunes.
how to live: screen burn

The list
Rise above digital distractions and make 2022 the year of sticking to your mission, writes Tyler Brûlé.
These days meetings with communication officers often turn into therapy sessions for the client. They used to go like this:
1. Small talk and the pouring of drinks.
2. Warm-up chat.
3. Media owner discusses the landscape and the opportunities it offers.
4. Comms team takes notes. In Japan there's a lot of mooing and grunts of agreement; in Finland no one speaks. 
5. Someone delivers a condensed version. More coffee and small talk. "Next steps?"
But today they run more like this:
1. "Where did the past 21 months go?"
2. Discussion about the state of the world as your agenda spins out of control.
3. Beverages are finally served while the comms team talks about its battles with climate activists, inclusion militants, work-from-home lobbyists et al.
4. "This used to be an exciting job," says someone in the travel industry. "Now I'm glued to a screen and one small comment can become a crisis."
Therein lies a lesson for 2022. Smart companies need to look up from their screens, engage in person and stick to their mission rather than trying to please everyone. When a clever ceo was recently asked why his women-focused brand didn't do genderless clothes or menswear, he said, "We're a feminine brand. We make clothes and accessories for women, period. Strong brands make choices and don't need to do everything. They know their market."
---
correspondent's view: North Africa
Out of the margins
Want to get the most out of your new year's celebrations? Then head to North Africa, where there's twice the party. Here, the celebrations on 1 January are followed by a second, known as Yennayer, which takes place about 11 days later (depending on the country), marking the first day of the Amazigh agricultural year.
The Amazigh people are the indigenous, pre-Arab inhabitants of Africa's northern belt. Often called Berbers, a name that the ancient Greeks and Romans gave them and is now considered pejorative, they are today scattered across Libya, Morocco, Algeria and Tunisia, with substantial populations in Europe, particularly France.
Unlike the Gregorian or the Islamic Hijri calendars, Imazighen (the plural of Amazigh) anchor theirs in an agrarian system used since ancient times. It was revived in the 20th century by activists who set year zero as the estimated date of the ascension of an Amazigh ruler to the Egyptian throne; for Imazighen, next year will be 2972.
Yennayer celebrations are just one sign of how the Imazighen have become more assertive following decades of marginalisation. Activists are pushing for greater recognition of their language and culture. In 2018, Algeria declared Yennayer a national holiday and Imazighen in Morocco are pressing for the same to happen there. With this in mind, it looks like 2022 could be a happy new year – or assegas amegaz – in North Africa.
---
From a Canadian family feud that's riveting residents to China's ever-tightening grip on Hong Kong's politics, find out what's new in Monocle's Swiss HQ and bureaux.
Zürich's parliament is debating whether to allow trading on Sundays, which it could do by declaring the city a tourist centre. The loophole would allow shops to open seven days a week, which would be a boon for businesses but is firmly opposed by trade unions.
Central London's streets should become more peaceful with a bill regulating pedicabs likely to tidy up the industry. At present these pedal-powered taxis play loud music with flashing lights as they drop partygoers off in Soho. We think it best to keep the club in the club.
A Succession-esque drama is unfolding at Rogers Communications, one of Canada's largest family-owned companies, with Edward Rogers battling his mother and sisters in court to keep control of his late father's business. Residents are reaching for the proverbial popcorn.
los angeles
Talking the walk
Los Angeles is awash with marketing materials for the 2028 summer Olympics, showing how pedestrian-friendly it will be by the time of the opening ceremony. That's a good thing for the car-centric city – but getting there certainly won't be a walk in the park.
As Hong Kong prepares for December's legislative council elections, three people have been arrested for sharing an online post urging others to cast blank ballots. In the first big race since Beijing's overhaul of Hong Kong's electoral system, pro-democracy voters can't even shoot blanks in protest.
Mitsubishi Estate has bought a significant chunk of the British embassy compound in Tokyo. Luxury flats are the likely outcome of the deal but we suggest something more loveable: how about a year-round outdoor pool or a dog run for city pooches?
---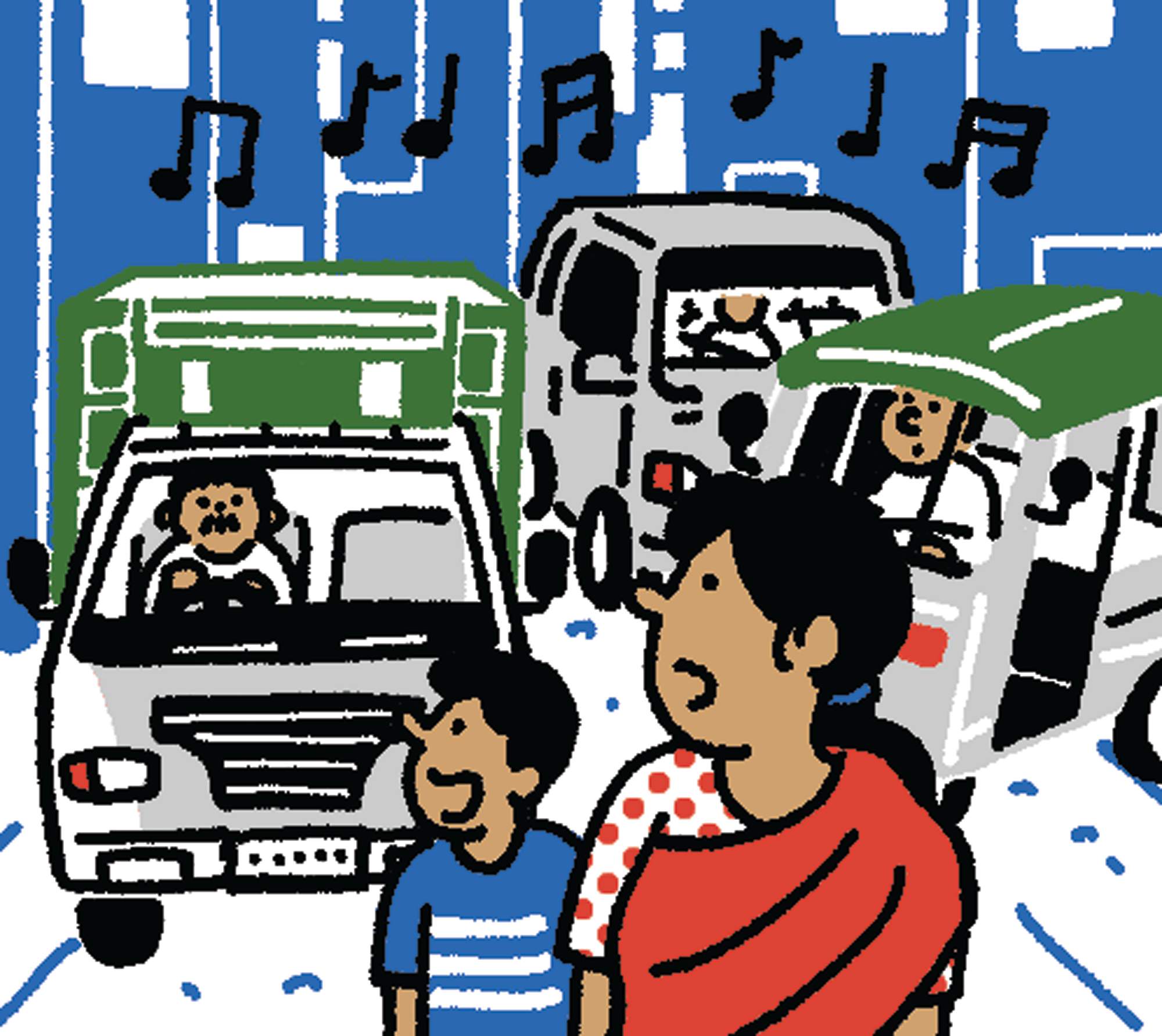 Sounds of the city 
India's main roads are notoriously clamorous: a cacophony of roaring engines,  dinging bicycle bells and honking car horns. This noise might resemble some of the more outré strands of modern jazz but Nitin Gadkari, India's minister for road transport and highways, wants to make it more explicitly musical. So he has proposed the mandatory replacement of the prosaic car horn with devices that broadcast the sounds of Indian instruments, from the tabla to the harmonium. More bewilderingly, Gadkari also suggests that emergency vehicles should swap sirens for more pleasant melodies. He complains that the urgent wails are "irritating" – but surely that's the point?
---
All South Korean men must do about 20 months of military service by the time they're 28 – unless, perhaps, they're members of K-pop group bts. Because of the boy band's role in boosting the country's international profile, the National Assembly is considering letting them skip conscription. Should the very specific bts Military Service Exemption Act not garner enough support, music fans can at least count on the South Korean army having the world's best military band.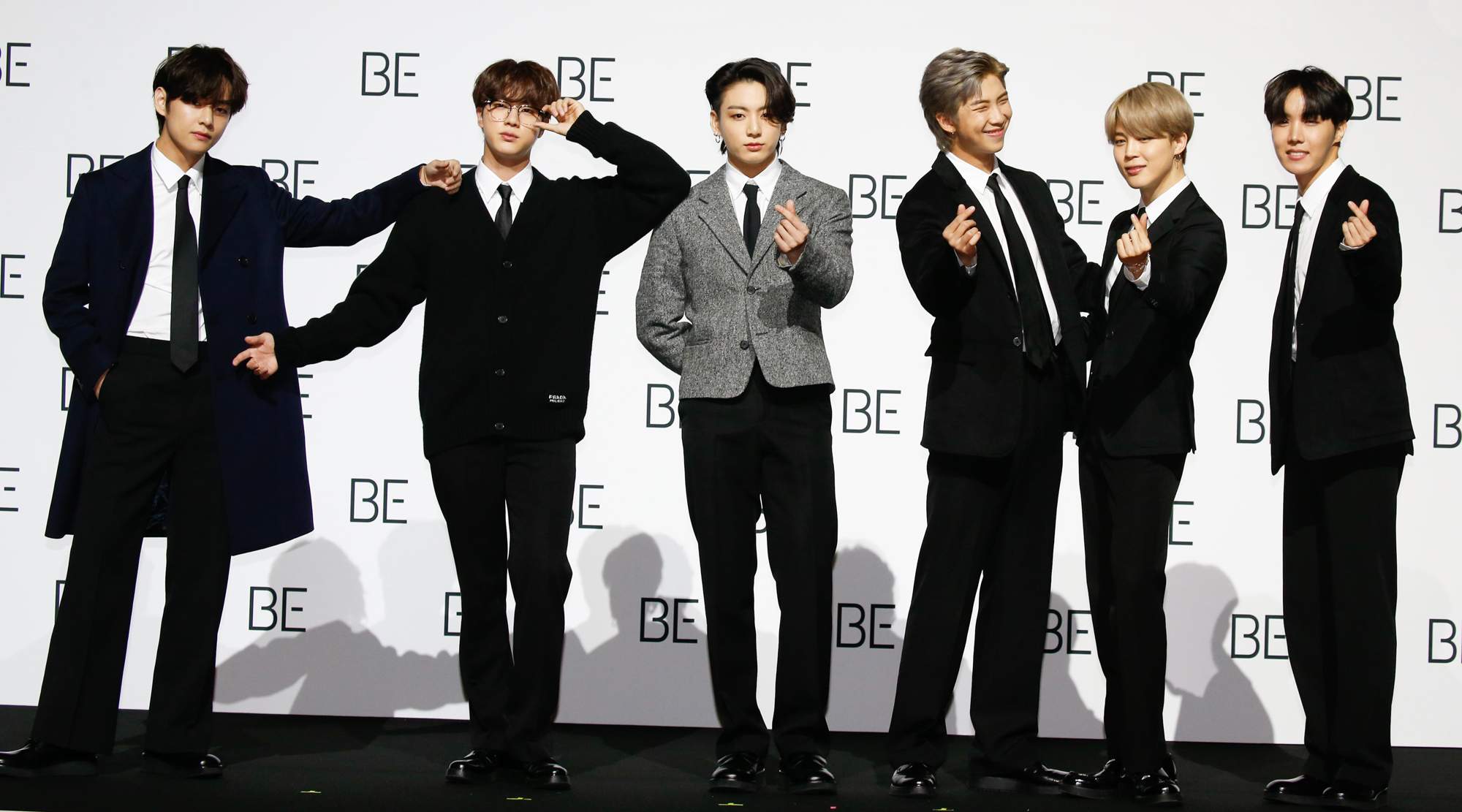 ---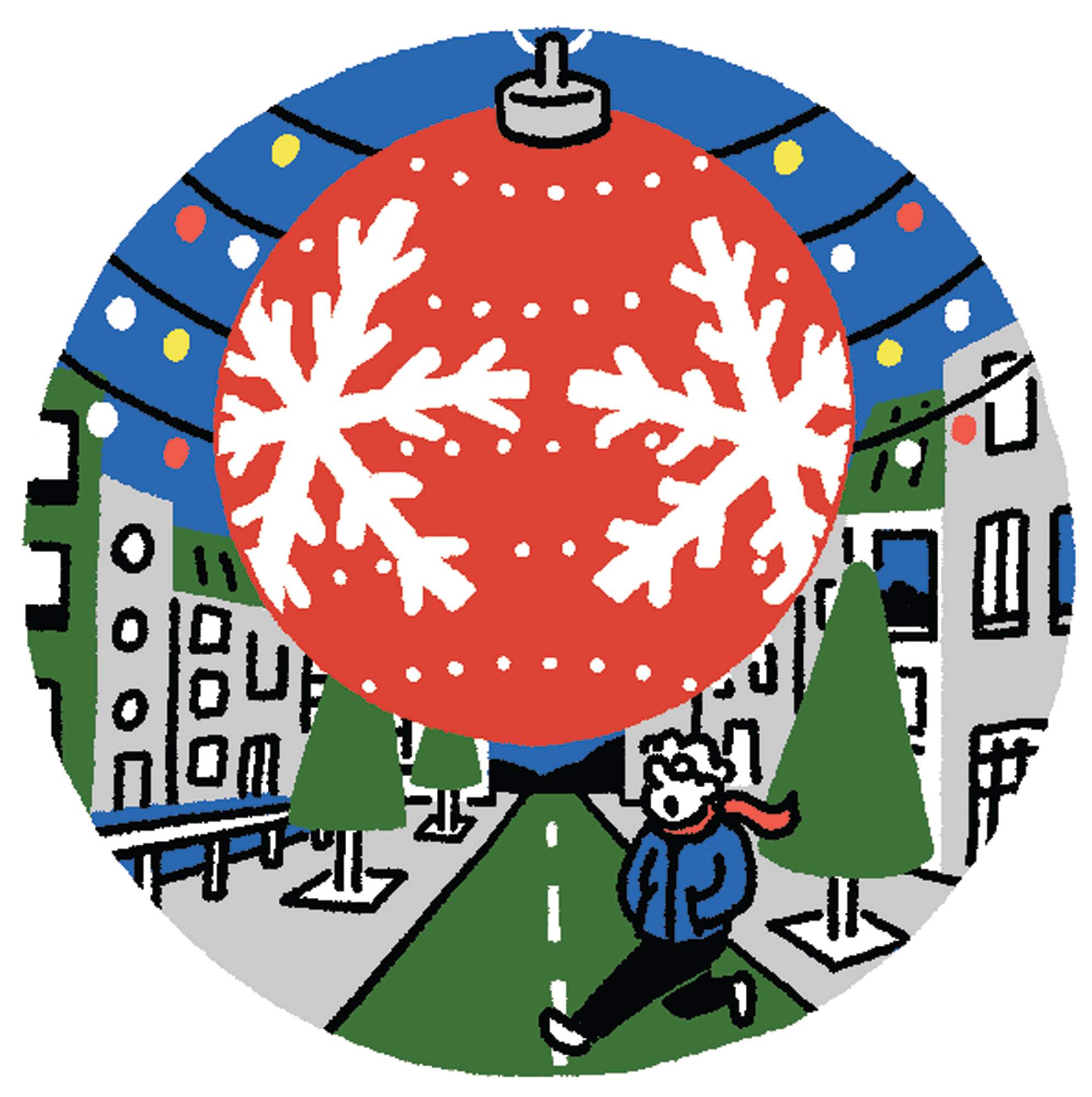 Envy will put you on Santa's naughty list but that hasn't stopped cities competing to out-Christmas each other. Last year, Alicante in Spain built the world's tallest nativity scene, topping out at 18 metres, 13m higher than that of previous record-holder Monterrey, Mexico. Dubai can claim to have the world's biggest bauble, with its 1,100kg orb – but don't be surprised if a ballsy municipality breaks that record this Christmas.
---
Mixed messages
Much coronavirus-related public messaging has assumed that most people will do the right thing if the reasons for rules are sensibly explained. But the pandemic has also been a reminder that messaging is most effective when consequences are made clear.
Good: France
Things changed for this vaccine-sceptical country when it was announced that the unjabbed would be barred from cafés, cinemas and so forth. France is now among Europe's most vaccinated nations.
Indifferent: UK
Posters and announcements remind passengers on London's Underground that masks must be worn. But with little enforcement, it feels like a hollow gesture.
Bad: US
The messaging here has been muddled by populist politicians and yahoo media to score culture-war points against an indifferent force of nature. The consequences have been furnished by the virus. 
---
the interrogator
Emile Mosseri
USA
Los Angeles-based composer, producer, singer and pianist Emile Mosseri is best known for scoring soundtracks to films including Miranda July's crime comedy Kajillionaire and Lee Isaac Chung's Golden Globe-winning Minari. His latest work, however, is music created in collaboration with American composer Kaitlyn Aurelia Smith. Released as two EPs, the initial part, I Could Be Your Dog (Prequel), is out now, with its sequel, I Could Be Your Moon, due for release in early 2022. Here Mosseri tells us about his process, a new movie and his favourite Christmas tunes.
How did this project come to be?
Kaitlyn and I met during the belly of the beast of the pandemic. We would go on walks but we couldn't be in the same room, so when she left Los Angeles last year, making music was a way for us to continue our friendship. We started with one song, then that turned into two and three, six and seven, and then a record, I Could Be Your Dog. The label, Ghostly International, then wanted us to make a B-side for it so that we had enough music to fill a vinyl LP. So that was the catalyst to make I Could Be Your Moon.
Was there a benefit to making two collections in quick succession?
Because we had just made a record together, we had learned each other's musical language and we got to take it a step further sonically and spiritually with I Could Be Your Moon. 
"When Kaitlyn left Los Angeles last year, making music was a way for us to continue our friendship. We started with one song, then had six and seven, and then a record"
What do you like about releasing work in this gradual way?
It's like when you get a ticket for a concert: the night itself is one thing but the months leading up to it can change your mood and your feeling.
Can you tell us a little about the new film that you're working on with Jesse Eisenberg?
It's called When You Finish Saving the World. I got involved before they started shooting because it's a film about a musician; I had to write songs with Jesse early on in the process because a lot of the music had to be dialled in before they shot. The songs in the score are also connected to the songs that the characters sing. It was an exciting challenge for me and a new type of project to write not only the score but the music that the characters were hearing and playing in the film.
What's your favourite holiday tune?
I grew up in a Jewish family but I'm a sucker for Christmas music and the holiday spirit and all that stuff. I like "O, Holy Night" and "Silent Night" in particular. I know that they're not exactly deep cuts but it doesn't get any more beautiful.
Image: Shutterstock. Illustration: Onion Peterman