The Agenda / Global
Urbanism and design: Global
From Turin's sky-high new development to a Tokyo architecture exhibition.
THE URBANIST – TURIN
Future track
The most beloved silhouette on Turin's skyline, the 1920s-built Lingotto factory produced Fiat cars until its closure in the 1980s. The complex was redeveloped by Italian architect Renzo Piano and the track was left in its original form – until now.
La Pista 500 is a new garden made where the dark asphalt used to be, creating a public green space for the city. "The main concern was to have spontaneous nature and biodiversity," says Benedetto Camerana, the architect behind this urban oasis. "We wanted nature to conquer the roof, as is typical when an industrial area is abandoned." The result is 28 islands, which act like giant plant pots, scattered around the rooftop, containing more than 300 different indigenous plant species.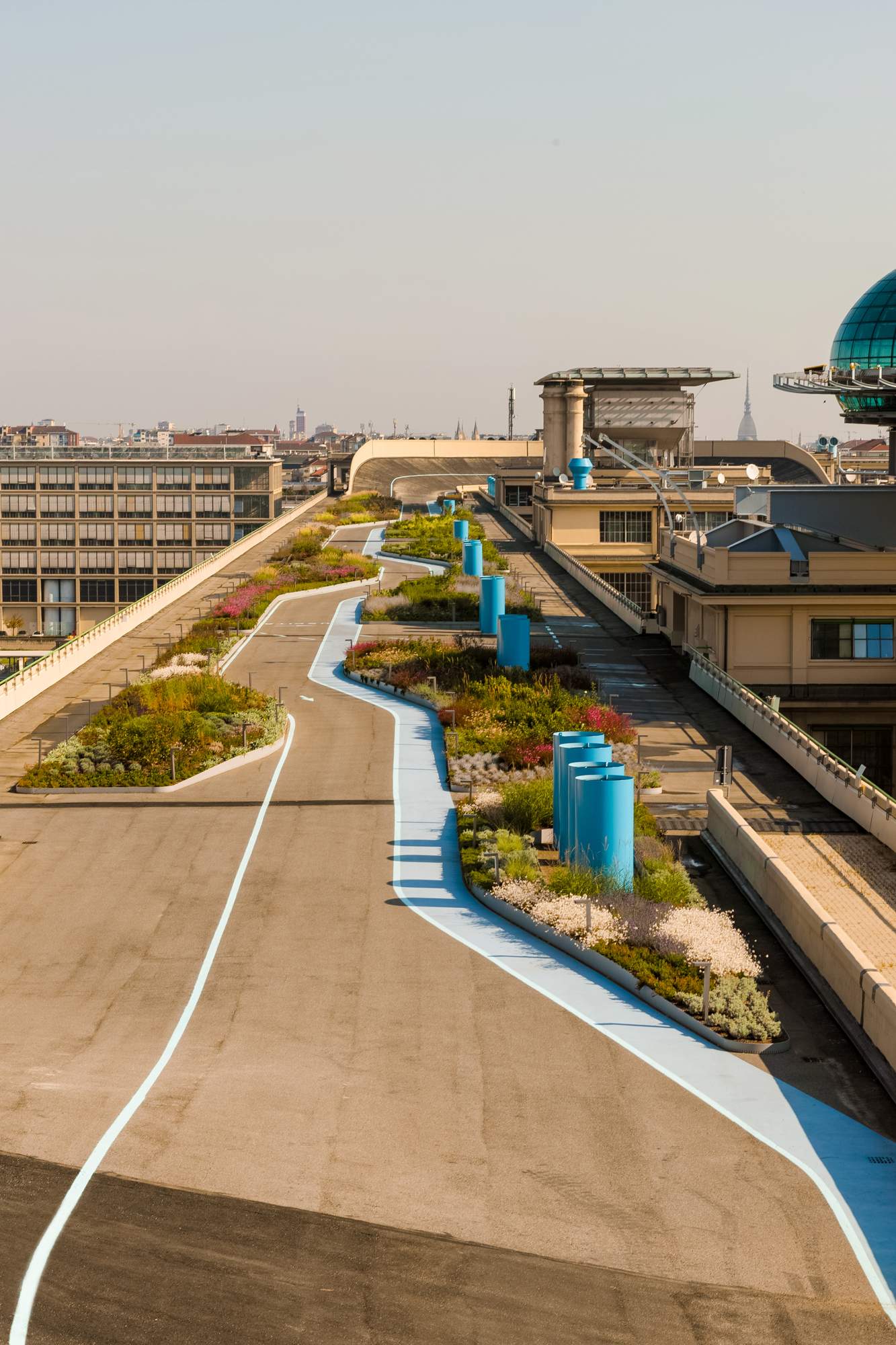 While the environmental side is clear, there's also a social facet to Camerana's concept. "We want people to come here and use the space. There's room for sporting activities, a running track and an area for yoga and meditation," he says. "There's also the cultural side, with the Pinacoteca Agnelli Museum, a restaurant, a bar and of course the view – we are 28 meters above the city," says Camerana.
Paying homage to the heritage of the site, part of the test track has been preserved for its original purpose of driving, with a futuristic nod. "This is a monument to industrial memory," says Camerana. "The track is now only for electric cars and is dedicated to the future, as a contemporary redesign of an icon of the past."
---
PARKS – NEW YORK
Another life
Among New York's network of parks and public urban gardens, Elizabeth Street Garden is curious. Nestled between the city's Soho and Little Italy neighbourhoods, the garden has been created by Allan Reiver, an antique-shop owner whose showroom once sat beside the park's plot. In 1990 he cajoled city hall into leasing him the land and then set about transforming it from a small, urban junkyard into an outdoor antiques gallery dotted with stone carvings, statues and monuments sourced from his shop next door. Over the years, his small, sanctuary-like garden became a de facto public space, beloved of residents.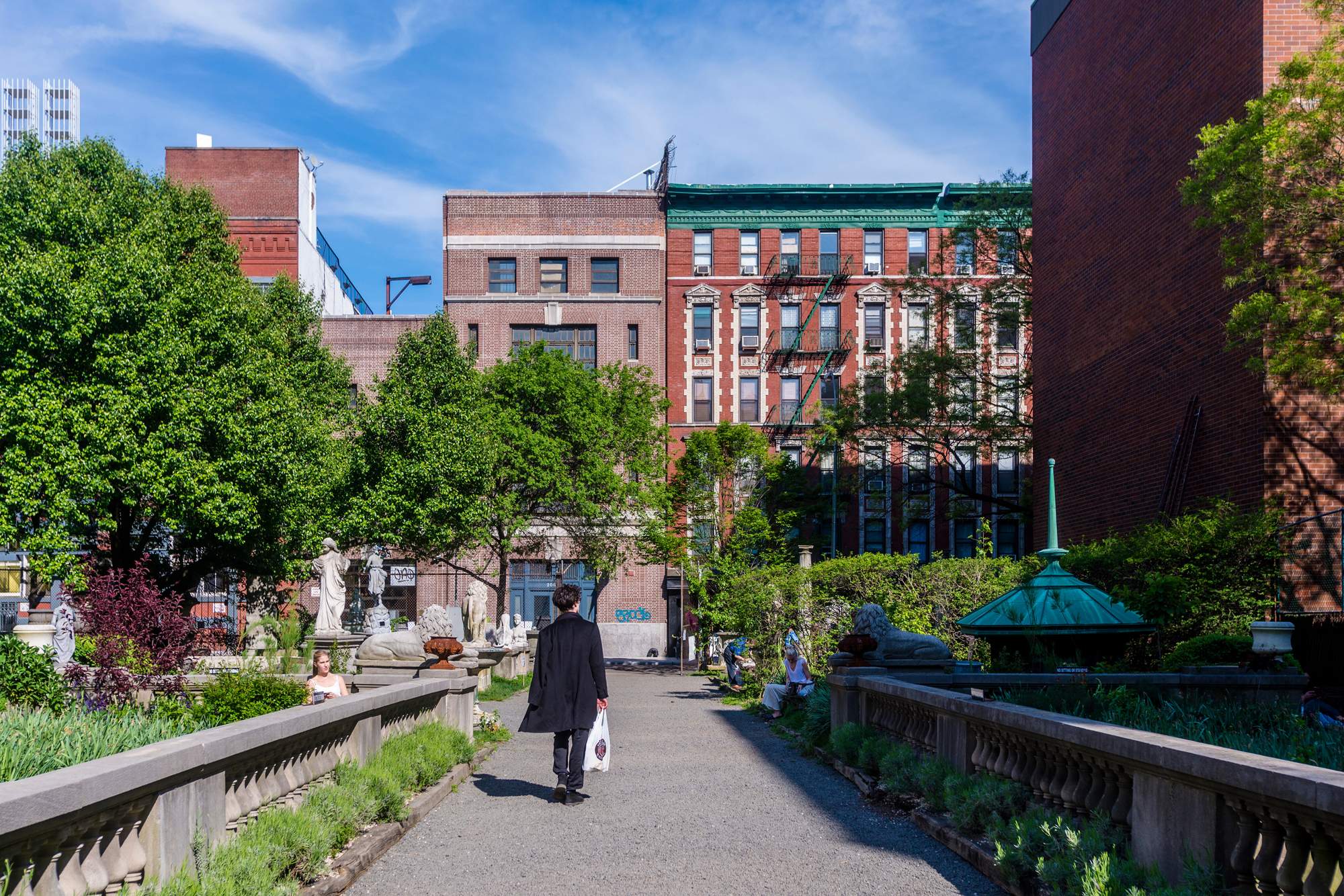 But Reiver, whose long white hair and moustache made him as recognisable a neighbourhood  fixture as the garden he created, died in 2021, aged 78, putting the decade-long legal effort to save the park in doubt. Opinion on its future is now split: some believe that the garden's time has come to its natural end, particularly given that the city intends to build affordable housing for the elderly on it. But others have redoubled their efforts to save it. 
Two urban ideals – public space for all and affordable homes for the vulnerable – have found a crucible in Elizabeth Street Garden. But urban curiosities such as the garden are often easy casualties of an ever more populous and densely packed city. Very much like the monuments Reiver filled it with, the garden's fate should be handled delicately, and with care.
---
CITIES – DENMARK
Home comforts
To avoid gentrification, new city developments in Denmark have to provide homes for people from all walks of life. The new HQ for kab, Denmark's largest administrator of non-profit housing, has emphasised clever architecture in its commissioning.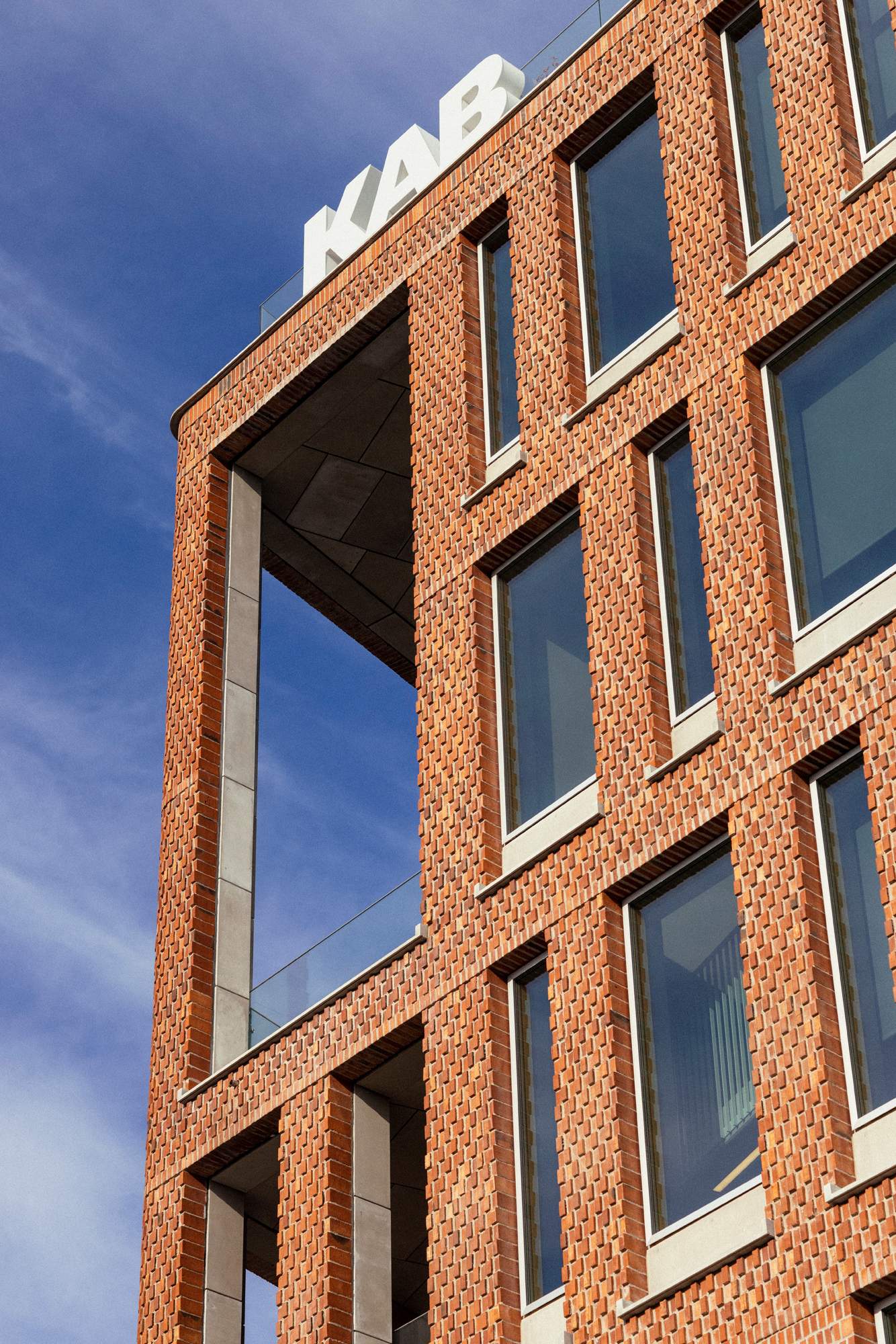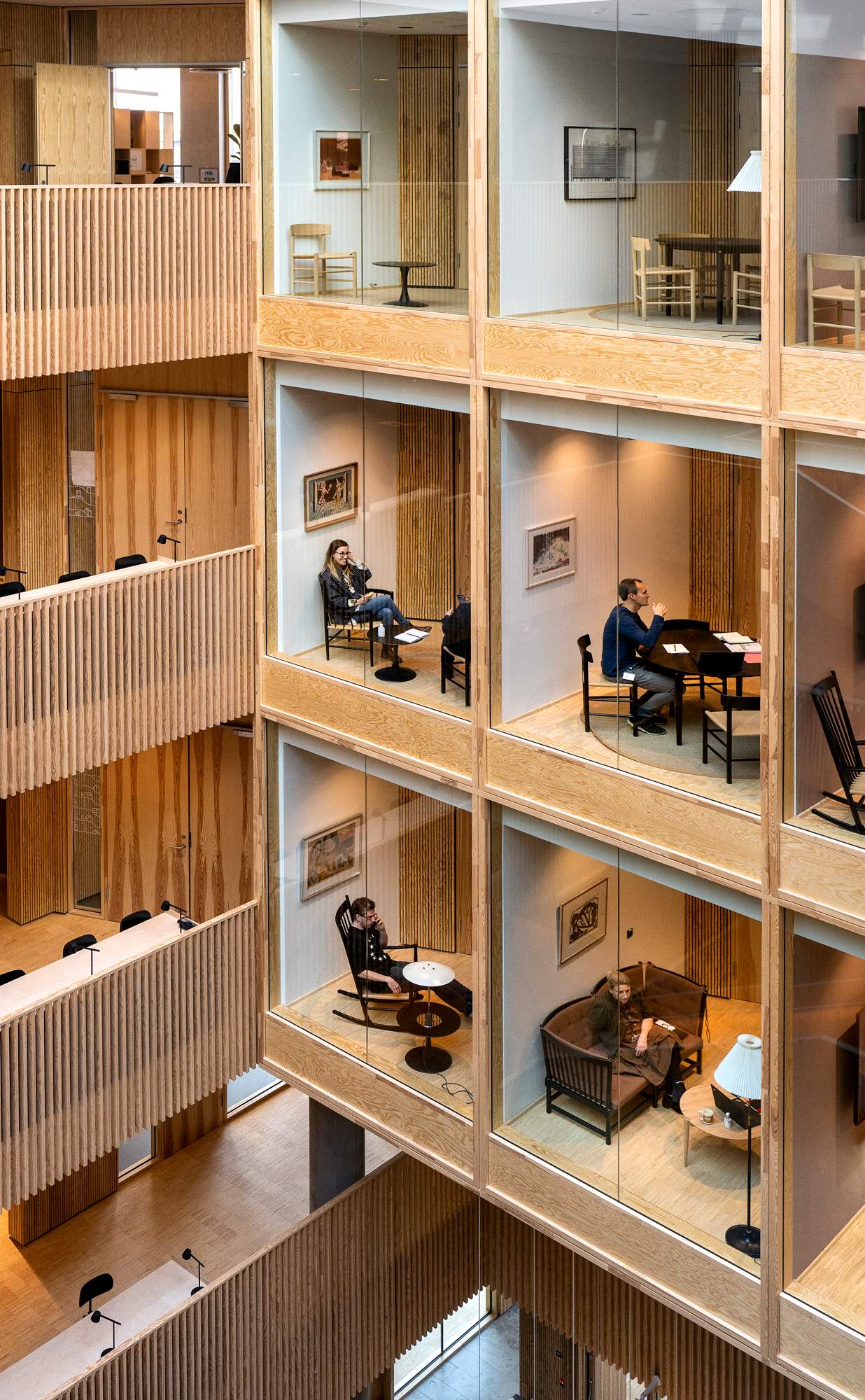 International Copenhagen-based firm Henning Larsen approached the task by incorporating residential references to encourage staff to work over various interior settings resembling living rooms, gardens and kitchens.
"In the kab House, we added layers of visibility, texture and beauty to what is usually a very practical space," says Troels Dam Madsen, associate design director at Henning Larsen. 
There is a garden on top of the building from which splendid views of the city and harbour stretch out.
---
ARCHITECTURE – TOKYO
Fitting places
An exhibition at Toto Gallery Ma in Tokyo is a rite of passage for any Japanese architect. A compact two-storey space with an outdoor terrace, it encourages the stars to distil their ideas down to something less sprawling than a full retrospective and puts them on an equal footing with lesser names. The current show looks at the work of two of Japanese architecture's biggest names: Kazuyo Sejima and Ryue Nishizawa.
Each has their own practice but both have also worked together as sanaa since 1995 and are renowned for open, light-filled buildings, such as the Rolex Learning Centre in Lausanne and the New Museum in New York. This is their second exhibition at Gallery Ma; the first was in 2003 and a lot has happened since then, not least sanaa winning the Pritzker prize in 2010.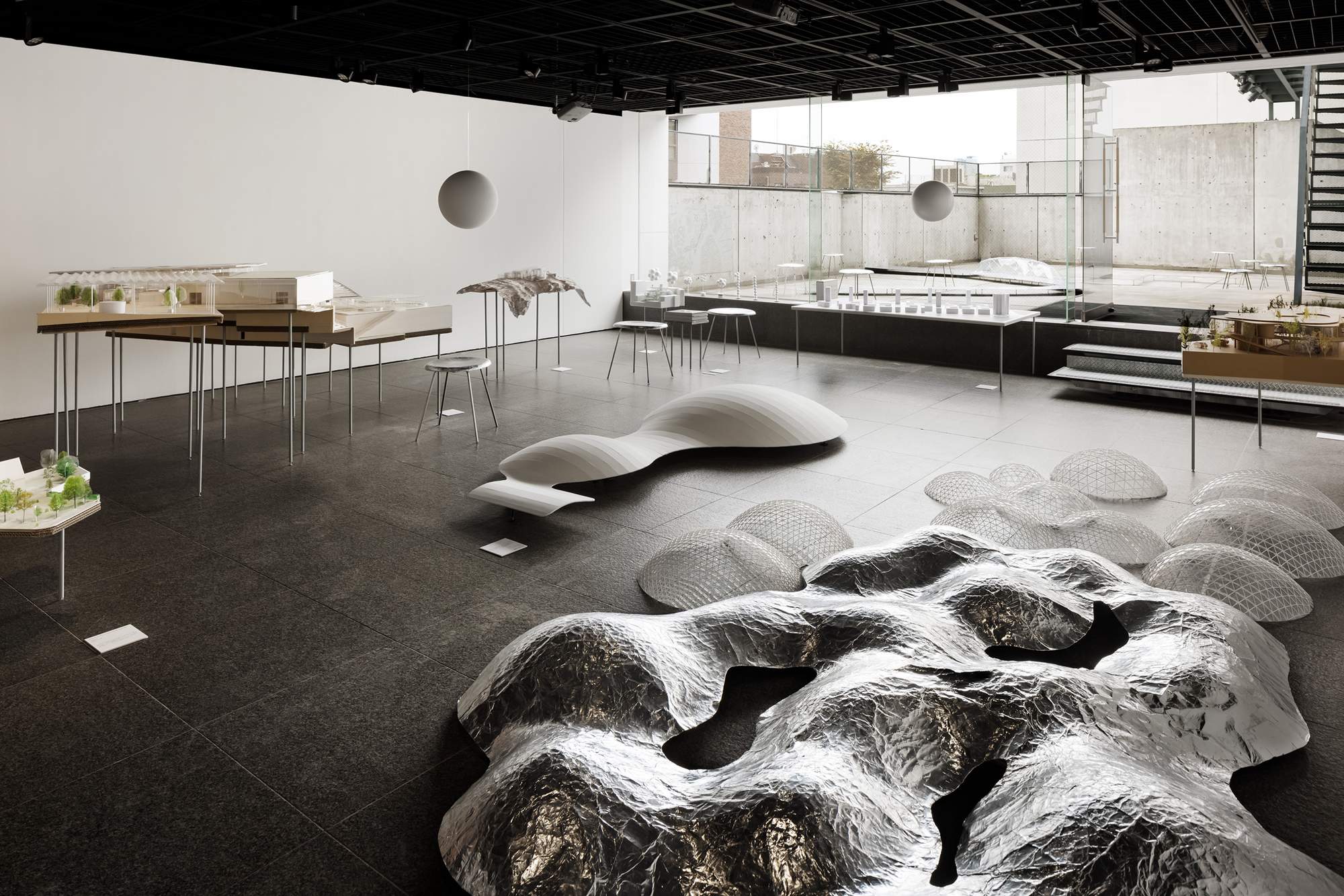 This exhibition is a display of models of new work by the architects, together and separately. The models are fascinating mini sculptures, particularly those with more challenging topographies, and their geographical breadth is a reminder of the global nature of top-flight architecture. There is the extension of the Art Gallery of New South Wales overlooking Sydney Harbour, a renovation project in the historic French town of Selestat; a new maritime museum in Shenzhen; and a gymnasium for the Japanese city of Kagawa. The lightly worn general theme is how the architects' works relate to their environments, as shown in footage of Nishizawa's House in Los Vilos, a low-rise concrete wave overlooking the Chilean coast.
This is a refreshingly succinct show and is all the more revealing for being stripped to its essentials. As the two architects have said, "We too are hoping to make new discoveries through this exhibition." 
jp.toto.com
---
nolan giles on...
The Swiss way
As a resident, you rarely think about how design makes life in Switzerland easy – you just get used to it. The city tram and train network, for example, will get you almost anywhere in less than 30 minutes. And with the route-tracking transport app, you simply, satisfyingly, swipe a big red slider on and off as you board or leave a tram. Things just work here. From architecture and civil engineering to graphics, furniture and interiors, Swiss design makes quiet improvements to life in a practical and elegant manner. A few companies, such as architects Herzog & De Meuron, furniture firms Vitra and usm, and sportswear brand On, traverse borders but much is internal.
The Design Prize Switzerland, run from the small town of Langenthal and largely unknown abroad, reflects this. Every other year it honours industry heroes little known outside the country. In doing so it recognises the subtle excellence of Swiss design. 
The winners of the 2021 prize, announced in November, include a handsome wooden chair with armrests sloped to make getting in and out of it easy for the elderly. Designed by Sarah Hossli, a student from Ecal university in Lausanne, the Lotte chair contrasts a curvy blonde timber frame with beautiful beige textile-lined comfy cushions. It's a piece of design that would work as well in a high-end hotel, as it would in an elderly care facility. Other winners are champions of the circular economy: compostable knives and forks for takeaways and a trainer from On, which, once worn down, can be shredded and recycled into another pair of its shoes. 
In my time here I've been struck by the sophistication of barns, designed to enhance humane husbandry. I've learnt that white goods can be wonderfully designed, thanks to the many hours I've spent in the town of Zug with our friends from V-Zug. While it's great to see this brand pushing into a global market with its products, and On going public on the New York Stock Exchange to great fanfare, perhaps the only negative thing about Swiss design is that it often doesn't breach the nation's borders. The probable cause is that Switzerland is such a comfortable place to live and work, and that customers here have the means to pay top-dollar for well-made goods. But the rest of the world would benefit from the talented designers of this nation pushing themselves out of their national comfort zone to help everyone else.
---
Photographer: Jan Søndergaard  
Images: Nacása & Partners Inc, Benedetto Camerana, Alamy