Africa/Middle East / Global
Africa/Middle East
Briefing
A Kenyan town gets a presidential boost, and will Emiratis ever use Dubai's new metro?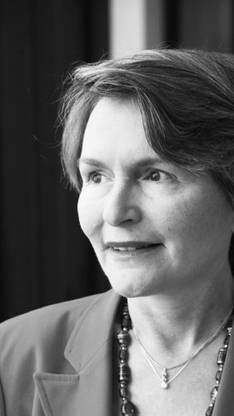 Let's make babies
City: Kigali, Rwanda
After the genocide, Rwanda's birth rate soared. From 2010 to 2015, the population of Kigali is expected to grow another 6 per cent, making it the world's fastest-growing city. Nine of the 10 fastest growing cities will be in Africa.
It may only be Kenya's third largest town but Eldoret has the country's most modern international airport (even if it is hardly used) with a gleaming terminal and long, smooth runway. Meanwhile Kisumu, the country's fourth biggest city, has an airport with a crumbling three-room concrete shack as a terminal and a runway that has seen better days. There is a simple reason for the disparity. Eldoret is the home of Daniel arap Moi, Kenya's autocratic ruler for 24 years from 1978 to 2002. Kisumu is the home of the maligned Luo tribe. But now, for the first time since independence in 1963, a Luo is in a position of power – Raila Odinga is Kenya's new prime minister. Kisumu residents hope that the same patronage that benefited Eldoret may now help their own city. That's how decisions about urban development are determined here.
Patronising places: cities that got a presidential boost
01 Gbadolite, Zaire (now DR Congo) — The home of Zaire's ruler Mobutu Sese Seko. Originally a village of 1,700 people, it became a city known as "Versailles in the jungle".
02 Bongoville, Gabon — Formerly a village called Lewai, its name was changed to Bongoville in "recognition" of Gabon's president, Omar Bongo, and expanded hugely.
03 Surt, Libya — Muammar Gaddafi was born near the town of Surt. That's why Darfur peace talks and African Union summits have been held here.
Helen Zille
Mayor of Cape Town
South Africa
Which city has mastered quality of life?
If you were just comparing cities in the developing world, people vote with their feet. The cities that attract the most migration are the ones with the best quality of life because they provide jobs. Cape Town is one of those.
What are the three most important elements to make a city tick?
Cities have to retain and attract capital and skills, deliver basic services to all, and have policies that encourage infrastructure development and economic growth.
Who leads the agenda – public or private sector?
It has got to be a partnership. The public sector can set the agenda, but it needs the investment capital that only the private sector can provide.
Is there a region that's leading the way? Europe? North America?
It is very easy in the developed world. We have a completely different scenario here.
Are there "soft" elements that you feel cities are missing?
We invest a lot in culture and social welfare issues in Cape Town. There is a hierarchy of need, but city governments must also focus on these issues.
Are we being over-governed?
Completely. Government must know what its job is and stick to it. Good roads, clean water, refuse removal, electricity, sewage systems that work well.
One more year to go before Dubai launches its latest mega project. This time though, it has nothing to do with luxury living. Dubai's Road and Transport Agency (RTA) is building the largest fully automated metro in the world, with more than 75km of rail.
The first line is to open in September 2009, with electric trains produced by Japan's Kinki Sharyo. Each train will be divided into two classes, Gold and Silver, presumably to preempt any concerns Emiratis might have of mixing with Dubai's low-wage Asian work force, already kept away from shopping malls. There will also be a women and children section.
Critics have raised the issue of the absence of any rail system in neighbouring emirates, such as Sharjah, which houses much of Dubai's workforce. High ticket-prices will also be an issue for commuters who still need to take a taxi or car to and from the metro stations. The RTA hopes to quell these concerns with a massive ad campaign but we doubt wealthy Emiratis will ditch their SUVs.
Gaddafi once said: "Libya must destroy in order to rebuild." Slowly, that seems to be happening. Many of the fabulous Italian colonial-era buildings are being pulled down. Gulf state firms, such as Kuwait's National Real Estate Company, are building skyscrapers and a 351-room Intercontinental is set to open in 2010.