Asia / Global
Asia
Briefing
Why Asia's capitals have that sinking feeling, the return of the Seoul hank, and why you shouldn't apply make-up on Tokyo's subway.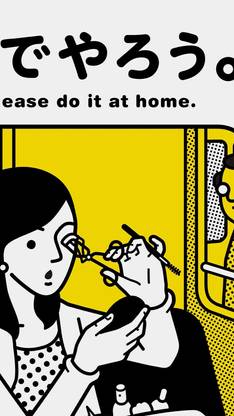 Tight squeeze
City: Shanghai, China
In the most crowded parts of Shanghai (15m people in greater Shanghai) there are 126,500 people per sq km. To spread the people out, authorities plan to build one new city and nine new towns for 5.4 million people by 2010.
Q&AHiroshi Nakada
Mayor of Yokohama
Yokohama, Japan
Which city has mastered quality of life?
I would say Stockholm. It's a busy working city by day but quiet at night. I was impressed by the way people of all ages took time to exercise. And it seems to absorb people of different ethnicities.
What are the three most important elements to make a city tick?
Giving people the chance to lead worthwhile lives, respect for human rights, and enabling leisure activities that enrich people's lives.
Who leads the agenda – the public or private sector?
In Japan, it's the government that takes the initiative to solve problems but citizens, business and local organisations contribute.
What's preferable, strict or liberal planning?
Ideally you'd combine both. Street layouts and greening require planning and so does control over building heights. But you also need a level of creative freedom to make original, innovative architecture.
Are there design/planning elements that all cities should embrace?
No. Cities are very different in terms of geography, climate and population. People talk about learning from other cities, but what works in one may not work in another.
Are we being over-governed? Are cities becoming less fun?
It depends. All cities have different characteristics. You need to get the basics in order – through governing – before a city can focus on other things.
While other mass transit systems have to contend with petty crime and verbal and physical assaults on staff, the Tokyo subway rarely faces such problems. With negligible crime and millions of law-abiding passengers, it can instead focus on the important matter of train etiquette.
Since 1974, the Tokyo subway has run a series of campaigns encouraging passengers to behave thoughtfully. Instead of being warned about heavy penalties for fare dodging or attacking staff, the users of Tokyo's super-efficient metro are encouraged not to bump into people with rucksacks or listen to music too loudly.
"We try to be careful not to lecture people and we do listen to their reaction," says Tokyo Metro PR man Hiroshi Murata. "Most people welcome the posters." The most recent campaign focused on behaviour that would be acceptable at home but definitely isn't welcome on a Tokyo underground train, including applying make-up and eating food. It was accompanied each month by a different pop-art style poster designed by top illustrator Bunpei Yorifuji.
The May poster showed a woman curling her eyelashes in her train seat, with the words: "Please do it at home." "Stations and trains are public spaces," says Murata. "We want our customers to use the system in a considerate way and be aware of other people so that everyone can use it comfortably."
A pair of wellingtons might soon be de rigeur for some Asian capitals. Jakarta, not far above sea level, looks set for more floods like the deluge in 2007. Last year some districts sank 3cm, and Jakarta's inadequate drains, which often overflow in heavy rain, face further pressure from rain and waste water draining off mushrooming shopping malls, say environmentalists.
Houses with Seoul
South Korea
If you are looking for a cosy home in a bustling city, Seoul might not immediately spring to mind. But tucked in the heart of the capital is a small enclave of hanok – traditional wood-framed houses complete with low hanging, tiled rooves. The small neighbourhood of Bukchon is a rare taste of old Seoul in a city that was devastated during the Korean War and then concreted over at speed in the 1970s. In contrast to the faceless towers that dominate Seoul's skyline, Bukchon's serene alleys lined with hanok are said to have the best feng-shui in town. Many of the original residents left Bukchon in the 1980s, lured by the convenience of modern flats, but after more than a decade of stagnation, this last remaining hanok village from the 1930s is enjoying a renaissance. The city's hanok renovation program has created an alternative to urban apartment living. With only about 900 original hanok remaining and demand rising, prices have gone up more than 10 per cent in the past year.