My last meal / Bogotá
Enrique Peñalosa
Enrique Peñalosa transformed Bogotá during his three terms as mayor of the Colombian capital and today is one of the world's leading urban consultants. For lunch he chooses a local Italian restaurant with a South American twist.
"I've been coming to Luna for the past 15 years. They spoil me here. The restaurant is airy but informal and serves uncomplicated food. It's just three blocks from my office, so I can walk here.
I've never thought about what my last meal would be until now. Nothing too heavy! I'd like it to be under a sunny sky in the savannah around Bogotá. The city has the mountains as a backdrop, which makes it feel green. An hour from Bogotá, you can be in the moors filled with wild flowers and butterflies. As guests at my last meal, along with my wife and two children, I would invite my great friend Mauricio Rodríguez, the former director of Portfolio newspaper.
I would also invite Ricky Burdett, a professor on the Cities Programme at the LSE (see essays, page 64), and, if I could get him to come along, Tom Wolfe because of the insightful way he laughs at the games the rich and powerful play. I remember once seeing him in New York, but I didn't know what to say to him. I just stood there feeling like a 12-year-old groupie.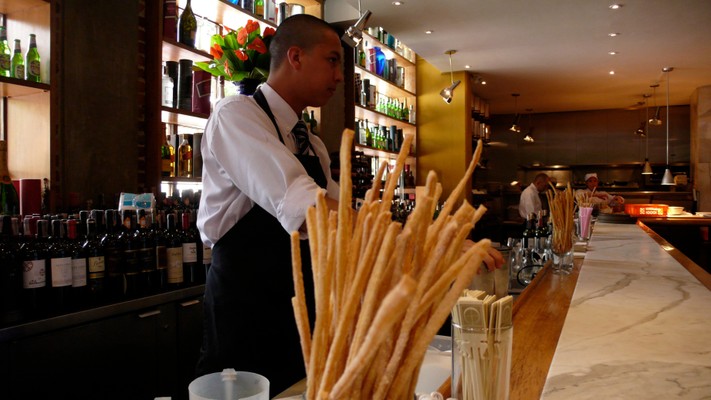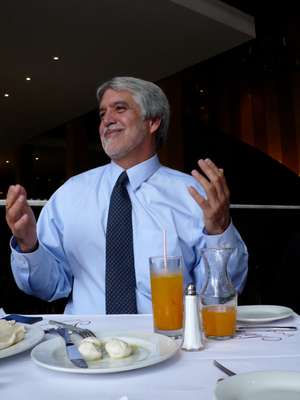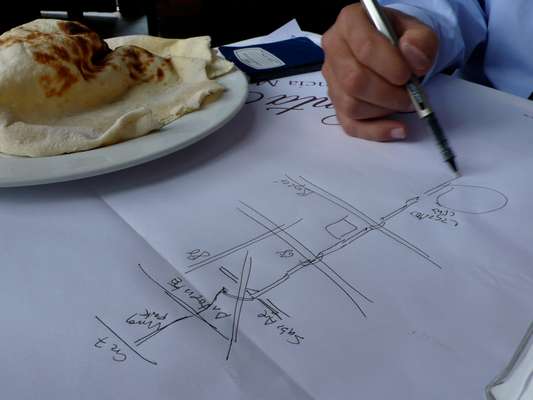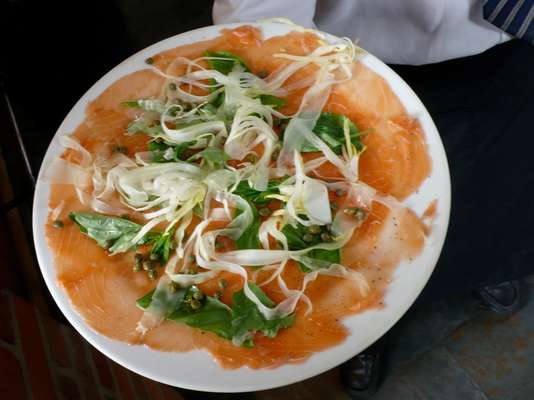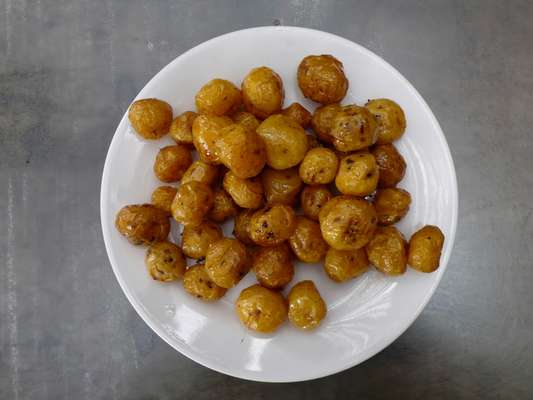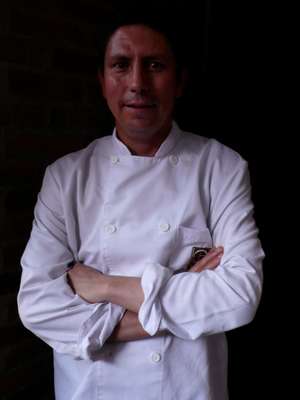 I don't cook so well but my wife does. She's a great cook: she's Venezuelan and for Christmas we eat hallacas [mixtures of meat wrapped in plantain leaves]. When I'm travelling, I miss Colombia's tropical fruits, such as the lulos and the tangy oranges. I like to start the day with an arepa [a type of cornbread] and a fruit juice. I love Colombian meat and I love aubergine in all its forms.
I also love fresh local fish served with delicious criolla potatoes unique to Colombia. I always have a good bottle of red at hand. My last dessert would have to be agraz, a wild berry that grows around Bogotá, served with a crêpe or ice-cream. When I was living in France as a poor student, I would stand in front of the windows of patisseries and salivate. In France, eating is seen as an art. It is a ritual and a ceremony that takes place at the same time every day.
My work involves talking with mayors and they always ask me the same question: how to improve a city without losing popularity? Take congestion charges. They're unpopular with car owners but essential to improving mobility around a city. Car owners seem to think roadside parking is a constitutional right, but in the end people like to be able to walk around their city.
I love all cities. I'm a city person. But for the best in urban design, I think the Dutch have got it right. Dutch cities are made for people to live in and they integrate the urban and rural well. In the US and most developing cities, it's the car that rules, but in Holland, it's bikes that are a priority.
When I was mayor of Bogotá, I got grey hair from fighting to build cycle routes and give pavements back to the people. Cycle routes are not some cutesy gimmick but a right in urban living. I dream that Bogotá can become connected by walkways and cycle routes crisscrossing the city, where people prefer to shop in the street and not in shopping malls.
What makes a city good to live in is whether you can be outside and walk around easily. A great city is one that is friendly to children and the elderly. When I first saw suburbs in the US, they looked neat and clean but then you realise there is something very wrong. There are no people in the streets. Everyone is in their cars or at the shopping mall. Really good cities don't have malls. When malls become a meeting place, it's a sign that a city is sick. Somewhere you can walk to buy bread, milk or flowers, where you can see a film, visit a bookshop or go to your favourite restaurant all by foot. Now that's a great city."
Profile, venue & menu
Profile
Enrique Peñalosa When Enrique Peñalosa completed his three-year term as Bogotá's mayor in 2001, he was the most popular mayor in Colombia's history. A champion of public space, Peñalosa is credited with transforming Bogotá and giving the city its internationally acclaimed bus system, TransMilenio. He also instituted the city's annual car-free day.
A French and US-educated economist and writer, today Peñalosa acts as an international consultant on urban development and is billed as a potential presidential candidate.
First course
Salmon carpaccio & mozzarella
Second course
Criolla gnocchi with Brie
Drink
Argentine Alamos Cabernet
Luna
Located in affluent north Bogotá in a pedestrianised zone spearheaded by Peñalosa, Luna is a favourite among the city's movers and shakers and ladies who lunch. The menu is Italian and is served from an open kitchen. Calle 83, 12-20, Bogotá