Retail city / Fukuoka
Fukuoka: retail city
Friendly, cosmopolitan Fukuoka is tiny in comparison to Tokyo, but it beats the Japanese capital hands down with its cuisine and shopping. That's why itis Monocle's choice for our best retail city award.
Shopping: Tenjin, in central Fukuoka, has outstanding fashion shopping with most outlets staying open until 20.00. Shoppers from Korea, China and Taiwan flock to Daimyo to buy Japanese brands such as A Bathing Ape and Undercover. European brands are also present. Some supermarkets are open until late, and of course there's an abundance of 24/7 convenience stores.
Eating: hearty, no-frills fare in the many traditional bistros and bustling night-time yatai, as well as exclusive restaurants and sushi bars which often have month-long waiting lists.
Drinking: famous for its nightlife – from the bars and restaurants of Tenjin to the neon quarter of Nakasu, said to be the biggest entertainment district in western Japan. Bar opening hours are spectacularly late – 03.00 being quite standard, with 07.00 not unheard of.
Wired: a voluntary association is setting up a free wi-fi zone in Tenjin. The project, set up by about 100 organisations and firms, should be complete by the end of the year.
Public transport: cheap, clean, safe and punctual. Single journey tickets cost from ¥100 (€0.60) on buses and the subway. The newest metro line was completed in 2005. There is also an astonishing number of taxis, with the basic fare at ¥580 (€3.50).
Culture: thirteen cinemas and an impressive array of theatres and museums, including the Fukuoka Asian Art Museum, the only museum devoted to Asian art in Japan. The Fukuoka International Film Festival: Focus on Asia 2008 will be held in September. The national Sumo Grand Tournament will be hosted in the city in November.
Developments: the national government, Fukuoka City and Hatake Port are jointly funding a new 400-hectare business and residential zone, Island City, a man-made island built in Hakata Bay.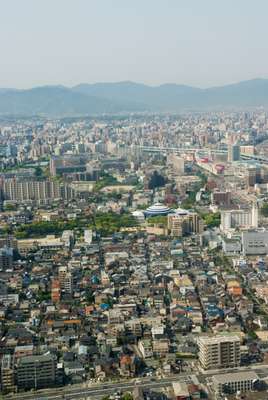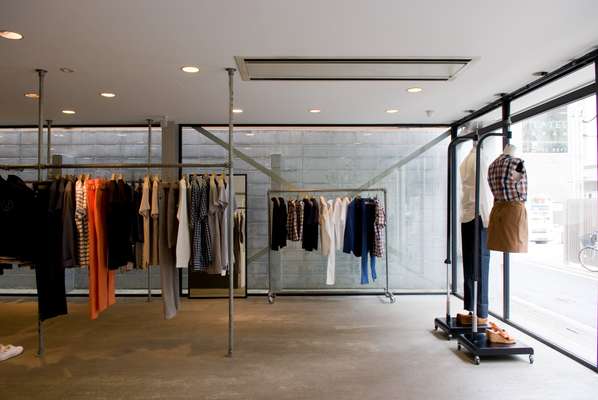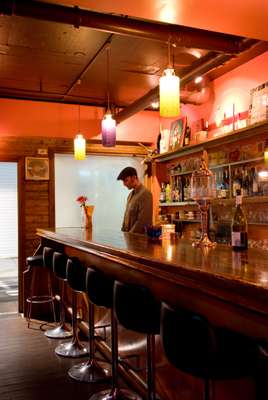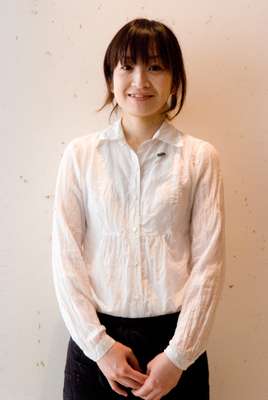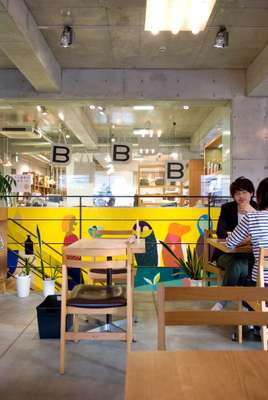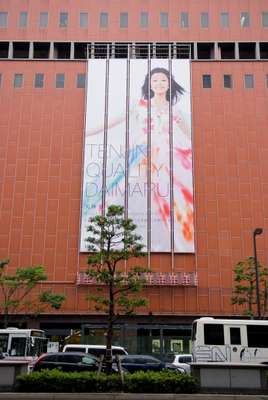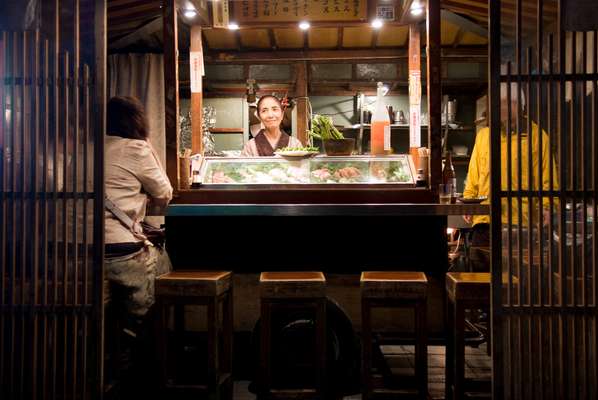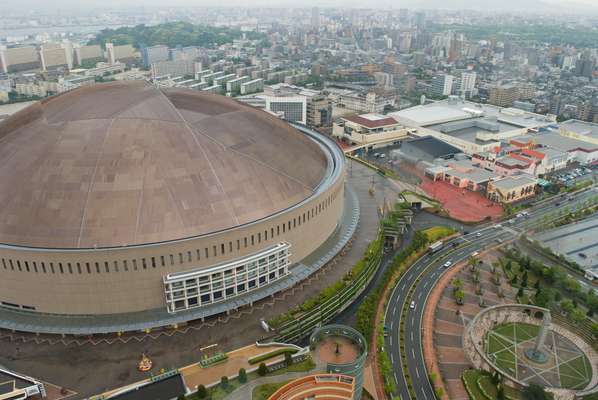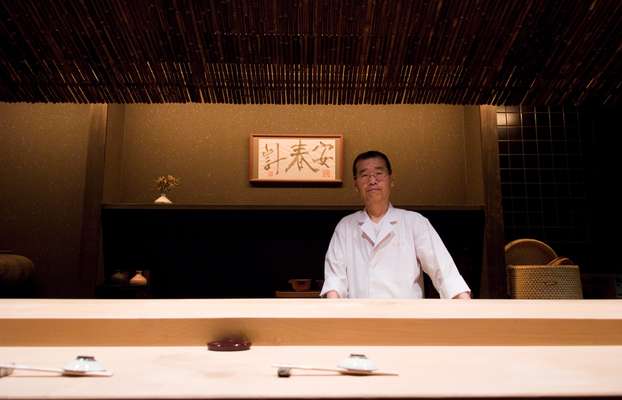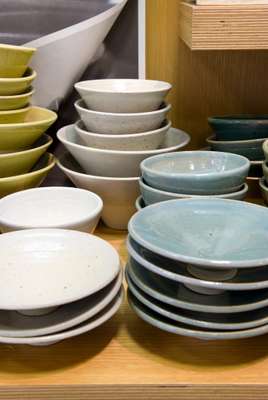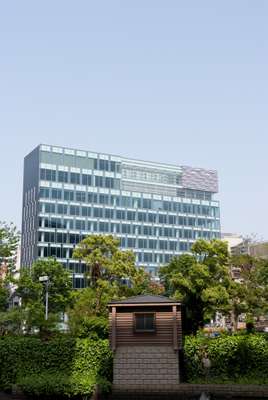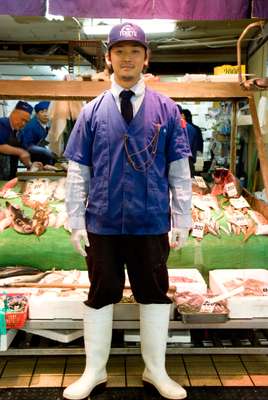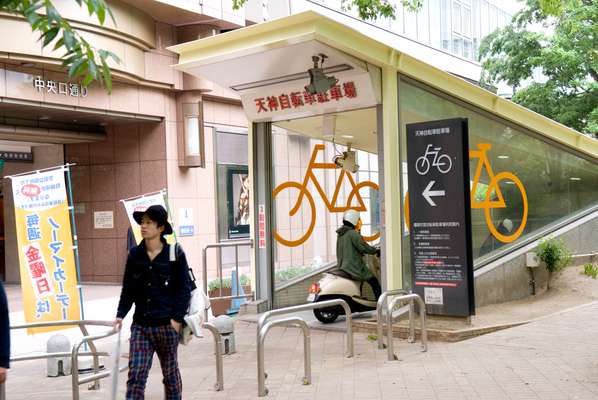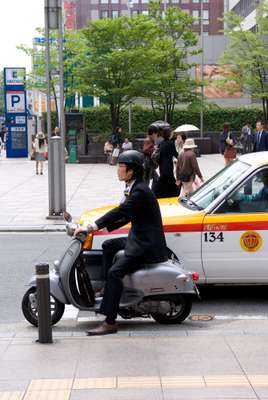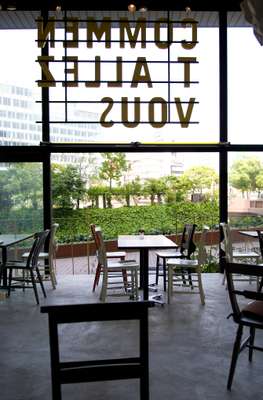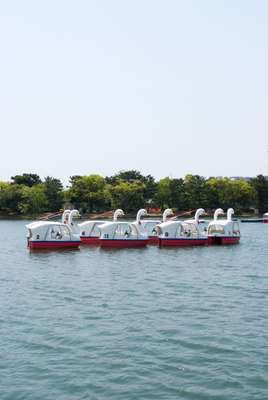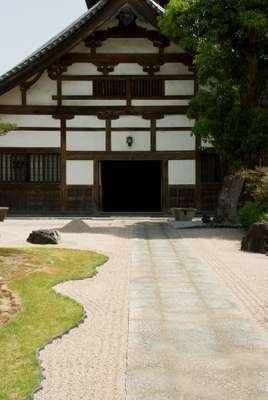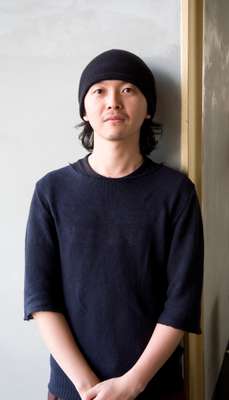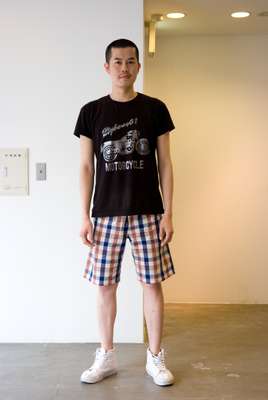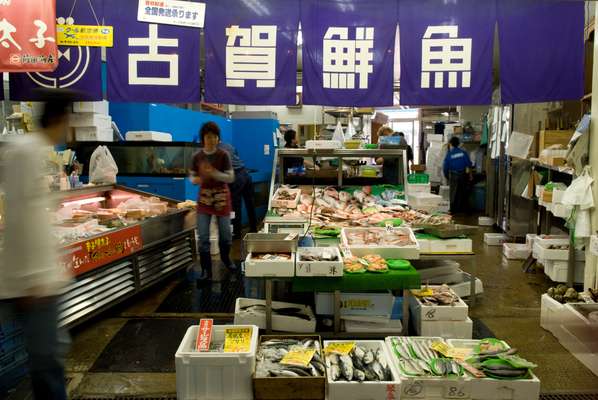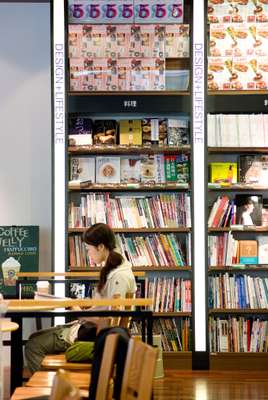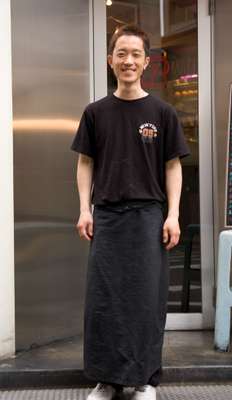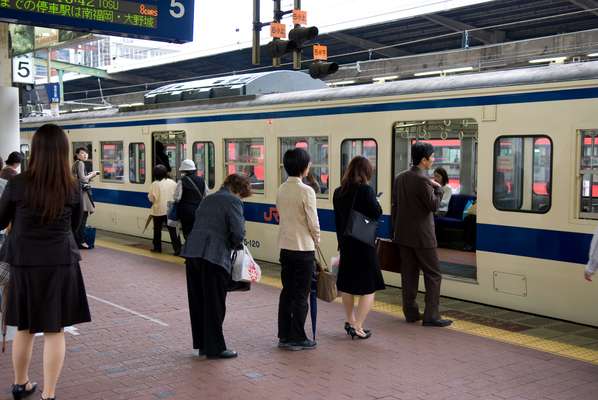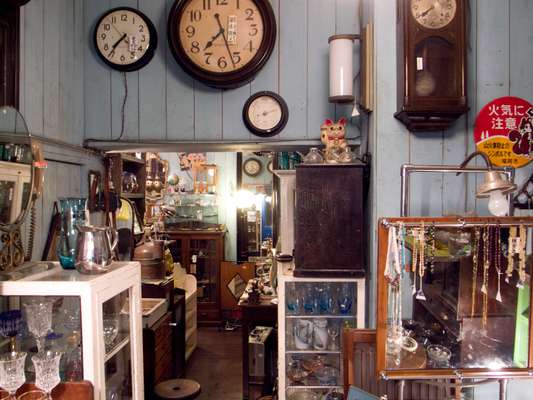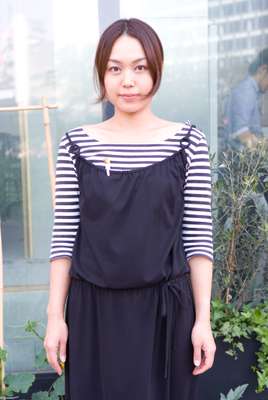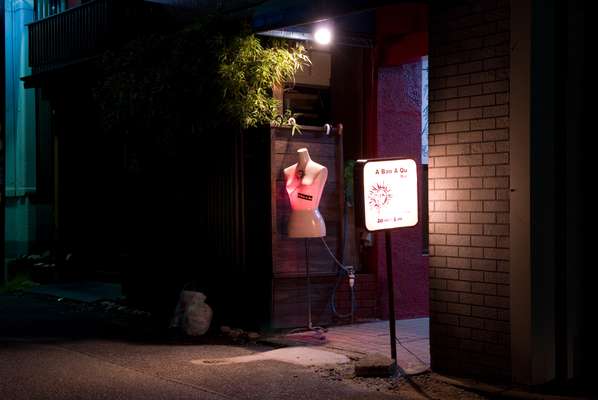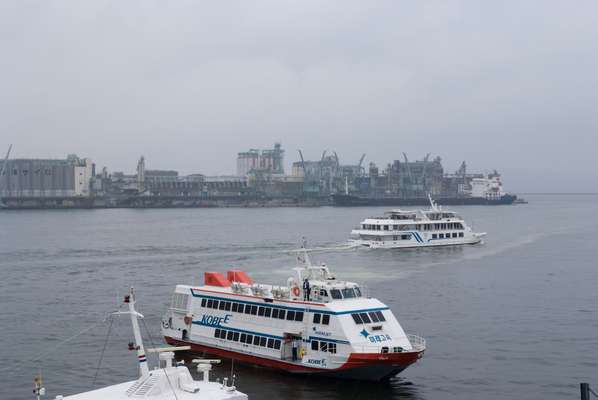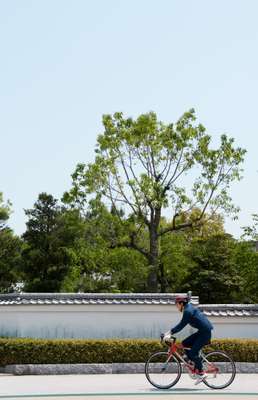 Spend a day in the Japanese city of Fukuoka and you will quickly learn its residents' twin passions: eating and shopping (closely followed by loyalty to the local Hawks baseball team). Food is everywhere, from the raucous Japanese bistros and exclusive dining bars to the countless ramen shops and famous night-time yatai – mobile street restaurants where strangers bunch up next to each other and conversation flows freely (talking being another Fukuokan trait). This must be one of the few places where people pity the residents of multi-Michelin-starred Tokyo for their mediocre food.
Shopping is another revelation. Who would have thought that a city of only 1.7 million, nearly 900km from Tokyo, would have the nerve to take on the undisputed shopping capital of the world? And yet, as in many things, Fukuoka consistently punches above its weight. While the rest of Japan was working its way through the recession-plagued 1990s, the leaders of this provincial port city were commissioning buildings such as Rem Koolhaas's Nexus Housing, Emilio Ambasz's start-ling Acros (home to the city's symphony hall) which is stepped like a Mayan temple and overflowing with greenery, and Jon Jerde's postmodern Canal City, a shopping, cinema and hotel complex with a canal running through it. The latest project is Island City, a 400-hectare business and residential island floating in Hakata Bay. Architecture pilgrims are already making the journey there to see Toyo Ito's futuristic, semi-submerged greenhouses, known as GrinGrin.
Fukuoka manages to combine the convenience and sophistication of a big city with the charm and friendliness of a small town. Located on the northern edge of the southern island of Kyushu, Fukuoka has a mild climate (which global warming is nudging towards the sub-tropical), cheap and efficient transport and dozens of daily flights all over Japan. There are museums, theatres, parks and a vast stadium that is packed to the rafters every time the Hawks play a home game. Fukuoka is also Japan's gateway to East Asia (Korea is far closer than Tokyo) with direct flights to destinations all over the region, including Shanghai, Taipei, Hong Kong, Singapore and Seoul; the Beetle hydrofoil carries passengers between Fukuoka and Busan in South Korea in under three hours.
"The Japanese are sometimes seen as people with an island mentality, but Fukuoka's citizens are very international and used to foreigners," says Yoshifumi Iwanaka, an author who has written a book about the city. "They've been dealing with other Asian countries for the last 2,000 years." Residents are fiercely proud of the city and its traditions, yet happily welcome newcomers.
Nick Szaz came to Fukuoka in 1990, started the Japanese and English-language magazine Fukuoka Now, and never left. He says Fukuoka is a good place for business. "It is an easy city to network in and the government is particularly accessible and very pro internationalisation." He also rates the quality of life. "You can still drive a car to work," he says. "The cost of living is less than Tokyo or Osaka and public transport is excellent; there's great access to the airport – it's only a 10-minute subway ride from City Hall and the airport station is in the terminal."
Fukuoka has long been a merchant town and shopping is still one of the city's main draws. Almost everything is conveniently located in the compact district of Tenjin: from big department stores such as Iwataya and Mitsukoshi to the low-rise back-streets of Daimyo, which resemble Tokyo's Harajuku district. To maximise the retail space, there's even a bustling subterranean shopping street that runs underneath Tenjin. All the big labels are present, such as Louis Vuitton and Japanese retailers Beams, United Arrows and Tomorrowland. Beams opened its first store in Fukuoka in 1989 and recently opened a new building in Daimyo, devoted almost entirely to menswear.
"We think Fukuoka's commercial area will expand," says Hiroshi Doji, planning director for Beams. "And more than that, we see it as a city at the centre of the Asian market." Shoppers from Korea, China and Taiwan flock to Daimyo to buy Japanese brands such as A Bathing Ape and Undercover. Cheap, no-frills boutique hotels such as the Tenjin Plaza have sprung up in the area to cater to the fashion tourists.
"Our Fukuoka shop is very important to us," says Ritsuko Oshu of the French brand APC. "People in Fukuoka are very interested in fashion and they have a very individual way of dressing. The APC look is a mix of different styles and people here get that." In the concrete and glass b.b.b. potters store – a stylish Fukuoka homeware chain – shoppers browse for crockery and stop for lunch. The curry rice is good, and the pancakes even better. It turns out that the young [Japanese] chef in this café spent two years in Brittany perfecting his galette skills. Browse the 24-hour multi-storey Tsutaya bookshop in Tenjin, and you will soon find that most of the books on Fukuoka are devoted to food. The city even has its own culinary magazine, Epi.
There are plenty of shiny new restaurants but some of the best food is found in old-school joints such as Yoshida, where they have been serving no-nonsense cooking for 35 years and last orders are strictly at 21.00. Customers sit in booths, waitresses wear aprons and ankle socks and a kimono-clad proprietress oversees proceedings. Yoshida is a favourite with everyone from local workers to visiting executives from smart Tokyo ad agencies. Order the yari ika (spear squid) and it will be pulled live from a tank, chopped into slices and laid out on a bed of shiso leaves and grated giant radish, while its detached head continues to pulsate and its tentacles grope forward.
For a lesson in culinary (and decorative) understatement, those in the know go to Asuke, an eight-seat sushi restaurant with a two-month waiting list. The sushi master, Masahiko Takasaki, a straight-talking Hakata native, does only one sitting a night from 18.00 to 21.00; no lunchtimes and no special favours for industry captains who vie to get in. It is a model of simplicity, from the bare earthen walls to the ceramics, which are all made by the same Kyushu potter. There is no menu, and only two drink choices: Ebisu beer and Michisakari sake from Gifu.
Takasaki's knives are his prize possessions, wrapped and guarded like swords. He's been using one knife for 40 years, and it is now sharpened to half its original size. "I serve Edomae sushi the traditional way," he says. "People from Tokyo love it." They love the price too. Dinner here costs ¥13,000 (€80), a quarter of the price of similarly exalted restaurants in the capital.
Takasaki buys his fish from Tenryu, a family-owned shop in the vibrant Yanagibashi food market, where 35-year-old Kyohi Inoue and his team sell a dazzling array of blow fish, bonito, scallops, spiny okoze, snapper, giant oysters, almost transparent local squid and whatever else is in season. Demanding restaurateurs in search of abalone and sea urchin mingle here with equally discerning housewives. Next door another busy shop, Yukimura, specialises in the Fukuoka delicacy of mentaiko or spicy cod's roe.
Everyone has an opinion on food in Fukuoka (or Hakata, as it is interchangeably known). While cab drivers in any other city share their views on politics, in Fukuoka they're likely to be discussing their favourite ramen shops. Nakasu? "Only for tourists." Nagahama? "Too oily." Take a recommendation and you might end up somewhere you'd never find on your own, such as Hakuryuken, a comfortably worn counter restaurant that serves delicious bowls of homemade noodles in a distinctively vinegary broth.
Eating and drinking options in Fukuoka are endless. You can sip cocktails poolside at With the Style, a chic urban resort hotel; or visit one of the many low-lit concrete bars in Daimyo that are open until daylight; or, for a more boisterous evening, head to a yatai. Sheltered by no more than a plastic awning, these jovial al fresco restaurants set up shop after dark, dishing up hearty food and chat to regulars and tourists.
Salarymen on business junkets go straight for Nakasu, the neon-lit nightlife district in the middle of the city where bars are stacked on top of one another and hostesses stand outside in evening gowns. The fashion crowd prefer small places such as A Bao A Qu, a tiny, stylish apartment bar in Tenjin run by Tsuyoshi Goto, who stands behind the bottle-stacked wooden bar engaging the eclectic group of customers in conversation and changing the music to suit the mood. Everyone groans at the merest mention of Avispa, Fukuoka's consistently underachieving football team.
Japan has woken up to Fukuoka's charms, and it's not hard to see why. Iwanaka sums it up: "In Fukuoka you can have a city life, yet only half an hour away you can be relaxing by the sea or picking vegetables in the mountains. It's possible to play golf in the morning and work in the afternoon. The food is great, the environment is clean and the shopping is good. In fact, you can find almost everything you have in Tokyo."
Residents are spoilt for choice of places to escape to, with beaches, mountains and some of Japan's finest ryokan inns. Trips include hot spring towns such as Takeo and Ureshino (also famous for green tea), the historical sights of Nagasaki and hiking in the national parks of Kumamoto. Saga is famous for ceramics towns such as Arita, the birthplace of porcelain in Japan, and Karatsu, which has over 60 potteries. Fukuoka city has its own attractions: two million people came to this year's traditional Hakata Dontaku festival.
Fukuoka Airport is one hour 45 minutes from Tokyo Haneda Airport, and one hour 15 minutes from Osaka Itami Airport, by plane. Hakata Station is five minutes from Fukuoka Airport by subway and four hours 50 minutes from Tokyo Station by Shinkansen.
Fukuoka is the economic and administrative centre of the island of Kyushu. The region has two major ports – Hakata and Kita-Kyushu – and produces over 1m cars a year. Toto, Japan's biggest bathroom manufacturer, is based here. Kyushu produces 5 per cent of the world's semi-conductors, mostly in Fukuoka. In Fukuoka City, the hospitality industry is a major employer: Nakasu is the biggest entertainment district in western Japan (said to have 3,500 bars and restaurants). Japan's largest hotel, the 36-floor JAL Sea Hawk, is also in Fukuoka.
Land, apartment and rental prices are significantly lower in Fukuoka than Tokyo. In 2007, the average apartment in Fukuoka cost €155,000 (€2,500 per sq m). The average rental price for a 60 sq m apartment in Fukuoka city was €580 a month, or €10 a sq m. Office rental prices in Fukuoka in 2007 were €60 per tsubo, which is €18 per sq m.