Holiday diary / Global
Summer hit wave
Briefing
Monocle's summer catalogue of culture aims to arm even the most outdoorsy with enough books and records, cinematic suggestions and art events to make you pray for rain. Almost.
—Summer bests and fests: from Danish 'bitch pop' to Kentucky fired chicks
Suga Rush Beat Company
Suga Rush Beat Company
Out mid-July
This Danish/Australian/US trio sound like they've been glued to Philly's finest soul station since 1967 while taking notes on Danger Mouse's kitchen-sink production policy: they've got the big beats and killer choruses that mean summer's passed its exams and got the job. Hooray!
he Watson Twins
Fire Songs
Out end of June
These Kentucky sisters learned more than backing, accompanying Jenny Lewis on her Rabbit Fur Coat record. Clean production, irresistible vocals and an arched lyrical eyebrow make for a delicious country and blues-flecked take on love, life and the South.
Kitsuné Tabloid
Mixed by Digitalism
Out mid-July
The foxy French label dishes up a new "tabloid" idea: the album as newspaper and the DJ its editor. Despite the terrible conceit, Digitalism's dazzling picks sound like dirty Parisian stop-outs partying par excellence.
Alphabeat
This is Alphabeat
Out now
Denmark's coup d'état for Sweden's perfect pop crown continues with this Silkeborg sextet. Restricting confusion to the fact that three of them are called Anders, a mix of AC/DC riffs, ABBA choruses and a distinct Dexy's feel means straight party pop that can stay on "repeat" all night.
Out now
It's difficult to work out what a DJ and songwriter from Spokane, Washington should sound like. Walter Winchell and Glen Campbell? Pants actually sounds like acid, 1980s soul, 1990s hip-hop and a pool party at Chic's house. No, you're welcome, James.
Out mid-July
São Paulo's electro-rock fuck fiends serve-up their second cocktail of hooks, harmonies, splashy sexiness and gay abandon on this summer's most irresistible record.
Out early September
After a sabbatical nicking some retro beats from a Casio keyboard, more Danish hotness from Annie. "Bitch pop" isn't yet a genre but stunning first single, "I Know UR Girlfriend Hates Me", could get the patent.
Out now
More of the same from Uncle Paul. No really: 22 songs more. Mixing Jammy rock with acoustic reflection and jazzy whimsy charges a charming greatest hits-challenging record.
Grantura
In Dreams & Other Stories
Out early August
Surfing guitarists invented summer pop in all its harmonic, jingly-jangly, West Coast glory. Grantura's Lincolnshire home might be a far cry from California but it's a very tuneful one too.
Live forever
Spain's fine-tuned festivals
Spain's outdoor offerings have been shaming the competition since Radiohead's last Glastonbury. Sure, you won't find Michelin-worthy snacks and service as at Fuji Rock, but you won't get a soaking either. Barcelona's multimedia festival Sonar (19-21 June) has, by mixing electronica with digital art and a film festival, become a benchmark for how to make a city party without selling out to the lager-fuelled fraternity. Young upstart Summercase (18-19 July), simultaneously staged in Barcelona and Madrid, is its indie equivalent. The Parc del Fòrum and Boadilla del Monte are verdant venues but, as ever, it's worth seeing the acts near the middle of the bill (Santogold, CSS, MIA) and then finding a dancefloor for the evening session. Madrid also plays host to Brazil's behemoth Rock In Rio Madrid (27 June-6 July) featuring dusty legends (Neil Young, Bob Dylan) and homegrown heroes (Loquillo, Los Delinqüentes).
On the Costa del Azahar between Barcelona and Valencia, the Benicassim festival (17-20 July) has spruced itself up with film and fashion offshoots. This year José González will charm the beachfront and Morrissey will be frowning at the sunshine.
—July and August's sun screenings: Baghdad, bad lads and Bakelite
In cinemas from August
Under the reign of Saddam Hussein, Baghdad-born and based heavy metal band Acrassicauda were vetted by the government and forced to dedicate a metal track to their "great leader". This poignant documentary from debutant directors Eddy Moretti and Suroosh Alvi follows five young bandmates through the destruction of war-torn Iraq.
On DVD from late June
An idyllic family weekend in the Hamptons morphs into a twisted Clockwork Orange house arrest. Remaking his benchmark-chilling German thriller for an American audience, Michael Haneke does a neat line in false senses of security and out and out terror.
In cinemas from July
Based on the real life of shameless socialite Barbara Baekland, wife of the heir to the Bakelite plastic fortune, this film focuses on her Oedipal relationship with her homosexual son Tony. Although the incest is treated flippantly, Julianne Moore turns in a brilliant performance as the scarily dependent Barbara.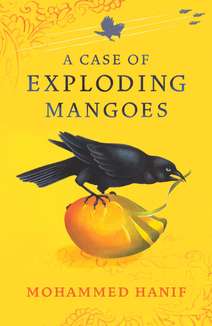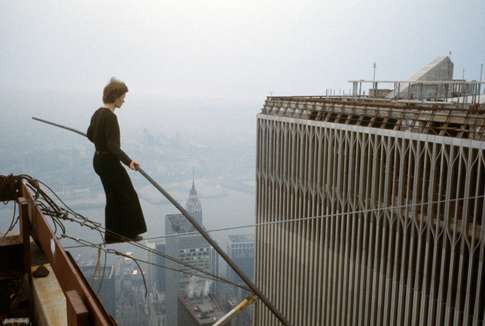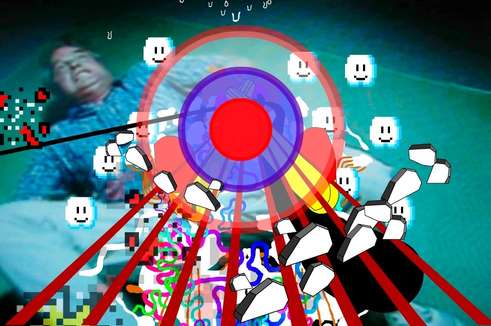 In cinemas 1 August
Pope John Paul II is coming to visit the Uruguayan village of Melo and people are going crazy hoping to cash in on the crowds. Part-time drunkard Beto invests in a roadside lavatory, aiming to charge for half or full service. Headaches and hilarity ensue. Beautifully shot, this tender film is a slow-paced portrait of a small-town life in South America.
In cinemas from August
The brilliant 15-year-old Thomas Turgoose carries Shane Meadows' coming-of-age story set around the regeneration of London's King's Cross area as it tries to shrug off its scruff and seediness. Originally conceived as a short film by an ad agency and produced by Eurostar, Somers Town avoids being a long-form TV spot thanks to Meadows' trademark humanity and Turgoose's stellar charm.
In cinemas from August
Created by Japanese photographer Mika Ninagawa and adapted from Moyoco Anno's manga series, Sakuran is an irresistible mix of luscious visuals and feisty supergirls, and follows the adventures of a high-level courtesan in the 18th-century Yoshiwara pleasure district of Kyoto.
In cinemas from August/ September
In what looks set to be the summer's best dumb-funny film, Ben Stiller and Robert Downey Jr play prima donna actors losing it on location on a definitive Vietnam movie. Tropic Thunder is an Apocalypse Now that lances some smug thespian boils. As Downey Jr's extreme method-acting Kirk Lazarus sagely observes, "I'm a dude playing a dude disguised as another dude."
In cinemas from July
Juliette Binoche proves blonde is the new brunette in a subtle exploration of how the French way of life is adapting to the modern world. Amidst the idyll of a liberal elite clan's country house, director Olivier Assayas uses an extended family to demonstrate how the morte of the matriarch affects a shifting society. We are left reassured that, whatever the generation, mother knows best.
In cinemas from July
Johnny Depp narrates Alex Gibney's documentary on counterculture hero Hunter S Thompson. News footage and interviews with friends and family are set to an iconic soundtrack and punctuated with excerpts of his writings to create a portrait of the man who befriended both Hell's Angels and US senators, ran for sheriff in Aspen and embodied gonzo journalism.
In cinemas from October
Turner Prize-winning video artist Steve McQueen won the Camera d'Or at this year's Cannes for this, his feature debut, an unstintingly stark portrayal of IRA hunger striker Bobby Sands' 66-day protest that ended with his death in Belfast's Maze prison in 1981. While making no judgements, McQueen's film seems a timely reminder of how detention can galvanise terrorism by locking it up.
Man On Wire
Directed by James Marsh
In cinemas from August
In August 1974, a "conspiracy of squabbling musicians, pot smokers, French people and Australians" pulled off the first and only performance-related coup on the newly constructed twin towers of New York's World Trade Center. The impish, anti-authoritarian French wirewalker Philippe Petit, aided by his bedraggled crew, slipped in and spent a sleepless night hiding from security before wiring a tightrope 1,350ft above the streets of Manhattan and stepping onto the wire.
James Marsh's stunning documentary weaves intimate interviews with Petit, best friend Jean-Louis and girlfriend Annie with reconstructions and an affecting Michael Nyman score. While the narrative time-travels to track inspirations and aspirations, the film takes on the qualities of a heist movie, a thriller and a great human quest in which ambition, love and friendship are tested to destruction in the service of spectacle. After nearly an hour performing on the wire Petit was arrested by an NYPD, moved to flights of lyricism. What became known as "the artistic crime of the 20th century" has inspired the best documentary film of the less innocent 21st.
—Art ancient, modern and futuristic from Athens, Berlin – and Slave City
The Acropolis Museum
Athens
Early autumn
Finally: the new €13m museum built to house Greece's ancient treasures opens its doors. Bernard Tschumi's €13m building is the key pillar in Greece's plan to entice the Parthenon (or Elgin) Marbles back from their controversial sabbatical in London's British Museum, where they have resided since 1816.
14 June-14 September
Following the news that Foster + Partners will redevelop the harbour, the Victorian resort town will host this, its first major art event this summer. Curated by Andrea Schliker (curator for the ICA, Serpentine and Bristol's Arnolfini Gallery), 23 artists will show both temporary work and some that will live permanently in the town. Entitled Tales of Time and Space, Christian Boltanski, Tracey Emin and Tacita Dean are all involved.
everstill/siempretodavia
Huerta de San Vicente Granada
Until 3 July
Serpentine superpower Hans Ulrich Obrist curates 30 international artists – among them John Baldessari – to celebrate Spanish poet Federico García Lorca. The Huerta was where Lorca spent his pre-Civil War summers.
Mexico a-go-go
Museo de la Ciudad de Mexico, Mexico City
Mexico City's overwhelming chaos inspires thoughtful reflection in shows at the MCM this summer, inviting artists and designers to suggest interventions that examine the city and empty parcels of urban land alike.
The Jumex's packaging-plant-chic warehouse continues ambitious contemporary shows amid the vague scent of chilli peppers in its 1,400m exhibition space. Catch Brave New Worlds through July, and An Unruly History of the Readymade, a selection of the collection's 1,800-plus pieces, in September.
Summer outposts:
Tokyo's Hara Museum goes to Gunma
Grand opening, 27 July
Since it opened in 1988, Hara Museum ARC, annexe to the outstanding Hara Museum of Contemporary Art in Tokyo, has brought contemporary art to rural Gunma. This year, the museum celebrates its 20th birthday. To mark the occasion, top Japanese architect Arata Isozaki, has designed the new Kankai Pavilion that will be dedicated to the Hara Rokuro Collection of traditional East Asian art.
Continua takes Tuscany to Boissy-le-Chatel
June
Since 1990 Galleria Continua has led Italy's contemporary scene from its San Gimignano HQ in the Tuscan hills. This June, the gallery again visits the former warehouse Le Moulin to showcase its larger-form commissions.
31 May-24 August
Stockholm's reliably crisp modern art museum is slicing it's 50th birthday cake into some neat slivers this year. Summer's slice, entitled Eclipse – Art in a Dark Age, invites a diverse range of artists, from Michaël Borremans to Paul McCarthy, to question a society where many values of the Enlightenment appear to have been abandoned.
Pigozzi & the Paparazzi
Helmut Newton Foundation, Berlin
20 June-16 November
A stunning examination of the classic age of celebrity photography that started with Tazio Secchiaroli, upon whom Fellini based his Paparazzo character in La Dolce Vita. The old school was La Croisette and the Via Veneto, the subjects were Grace Kelly, Alain Delon and Mick Jagger; the pictures added to the aura of the era rather than aiming for the up-skirt exposé. Classy.
One of the summer's most unusual and sought-after works is the annual report from Swiss publisher Ringier Media. Following works by Richard Prince and Liam Gillick, 2007's accounts are followed by 800 pages by Swiss art duo Fischli and Weiss – ads that "mark the temptations and yearnings of everyday life."
Contact info@ringier.ch for your copy
Atelier Van Lieshout
Albion Gallery, London
11 July-23 August
Joep van Lieshout is the founder of Atelier Van Lieshout – a mad, bad and dangerous-to-know art, design and architecture collective based in Rotterdam. AVL specialises in the grandiose and the preposterous to explore themes of cities, power and sex – from establishing its own town in Holland as an artistic experiment of super-installation proportions, to modular brothel design, to building a meeting centre for the elderly in the shape of a headless, bikini-clad girl ("the only female body you can enter without permission"). This summer, AVL premier their Slave City show at London's Albion gallery and the mix is as rich as ever. Drawings and sculpture explore imaginary living spaces: questioning the ideals of quality of life by embracing the cruelty of order and its resulting chaos, engineering dark corners, would-be cul-de-sacs, revealing the unlovely cogs that keep these fantasy business-cum-cities working. The concentration camp reference points are uncomfortbable, but the execution is wild and witty in a must-see show at a reliably daring gallery.
—This season's holiday in-list features office quangos and exploding mangoes
Bookish escape
FLIP, Brazil
The sixth edition of FLIP (Festa Literária Internacional de Parati) will again mix the bookish with the caipirinhas and fishing boats in one of Brazil's most picturesque colonial towns, on 2-6 July. This year David Sedaris, Neil Gaiman and Pierre Bayard have been lured to the seaside to honour the highly influential and outlandishly bearded Brazilian writer Joaquim Maria Machado de Assis, 100 years after his death.
David Schoerner's New York-based fledgling art and photography publisher is the anti-Taschen: paperback, matt and inclined towards a simple aesthetic. All books feature original work. Bernard Fuchs' recent Streets and Trails is a thoughtful exercise in wondering where we're all going. Hassla's summer pressing is a collection of new work by Brazilian photographer Marcelo Gomes.
The Suicide Shop
Jean Teulé
Set in a future France beset by environmental catastrophe, the Tuvache family's suicide shop does a roaring trade to help people shift off the increasingly unhappy mortal coil. This super noir comedy from London's boutique francophile publisher Gallic is bizarrely life-affirming.
The Lighted Rooms
Richard Mason
The third novel from the young British-based author goes back to his South African roots in an account that spans one century, two continents and four generations. The discovery of a grandmother's diary, written in a concentration camp during the Boer War, awakens buried history and triggers hallucinations. With both anti-apartheid political activism and bipolar disorder in his family, Mason's tale is as deeply personal as it is powerful.
Translating Hollywood
Sam Sarowitz
More wonderful work from Mark Batty Publishers: a beautifully presented inspection of how films are represented by their posters around the world. The most direct comparison's can be drawn between American and East European visual identity: Hitchcock's Vertigo is an action film with a stylised trippy edge in the US, but presented as a psychological horror-show on its Polish poster.
US writer Ed Park's debut novel resembles Joshua Ferris' in its dysfunctional workplace setting, Park's attempt to understand office life is a return to an earlier malaise, thematically paying homage to Orwell. That's not to say it lacks a wicked humour: a keen observer of human nature, Park's book contains a plot development that will bring a smile to the lips of anyone who's ever worked for a living.
The death of an old friend sets alight the memory of New York-dwelling Dutch banker Hans van den Broek. After his English wife moves back to London in the super-paranoid post-9/11 atmosphere, van den Broek recalls the unlikely, unknown world of New York cricket, the home of Caribbean petty criminals and their sometime salvation. Sweeping themes of love, race and family are dealt with deftly in the only definitive 9/11 novel.
Palestine Inside Out
Saree Makdisi
A detailed account of Palestinians' lives of roadblocks, arbitrary arrests, raids, curfews, economic stagnation, Palestine Inside Out explains in factual language how Zionism has turned the persecuted into the persecutors. Ending on an upbeat note, with no judgements, Makdisi argues for a one-state solution to the ongoing conflict where all citizens, Israeli and non-Israeli, have the same rights and opportunities.
A Case of Exploding Mangoes
Mohammed Hanif
A graduate of the same University of East Anglia creative writing school that produced arch-stylist Ian McEwan, Mohammed Hanif proves himself a worthy alum with his first novel. Set in the month preceding Pakistani military dictator General Zia ul-Haq's death in 1988 from a mysterious plane crash, Mangoes uses real-life events to explore the onflict between personal relationships and national loyalty. Hanif weaves an intricate, well-plotted tale that reflects the teeming humanity of a chaotic and dangerous nation. A perceptive storyteller, he often deploys a delicate brand of humour that turns a simple statement into a grand satirical (and genuinely funny) point.
In the end, though, Hanif's story is a warning on marriages of political convenience, and is reflective about the pragmatism borne of mixing politics with religion. As one skydiving character sagely notes: "Life is in Allah's hands, but I pack my own parachute."