The Agenda / Global
Affairs
Updates on international issues, Mr Bean and the futility of sportswashing.
diplomacy ––– global
News in brief
1.
Good excuse
Beijing
As in Japan last year, Chinese leaders see it as a point of pride that its Winter Olympics go ahead. With regards no-shows, they have a ready-made excuse: "The pandemic provides perfect cover," says Isabel Hilton, founder of China Dialogue. "However big the diplomatic boycott, the government can blame it on the pandemic." Others will benefit from this excuse too. "It's useful for those unwilling to join a US-led boycott but who don't want attendance by prominent statespeople to appear as an endorsement of China's many problematic policies," Hilton adds. "So it's convenient for everyone."
2.
Home truths
Ethiopia
At Ethiopia's summit of 31 African Union (AU) leaders in February, the hosts could be the main subject of discussion. Olusegun Obasanjo, the AU's special envoy for the Horn of Africa, has been working to broker a ceasefire between the Ethiopian government and rebels in Tigray. The rebels retreated in December but the conflict continues. If anyone can help to agree a truce, it's the AU and Obasanjo.
3.
Second to none
Berlin
German president Frank-Walter Steinmeier looks set to be elected to a second five-year term on 13 February. Despite his role being largely ceremonial, the re-election of a president is rare, with only three in the postwar period. With chancellor Olaf Scholz leading an experimental three-way coalition, Steinmeier offers a measure of the political stability Germans crave.
---
SOFT POWER ICON
Full of Bean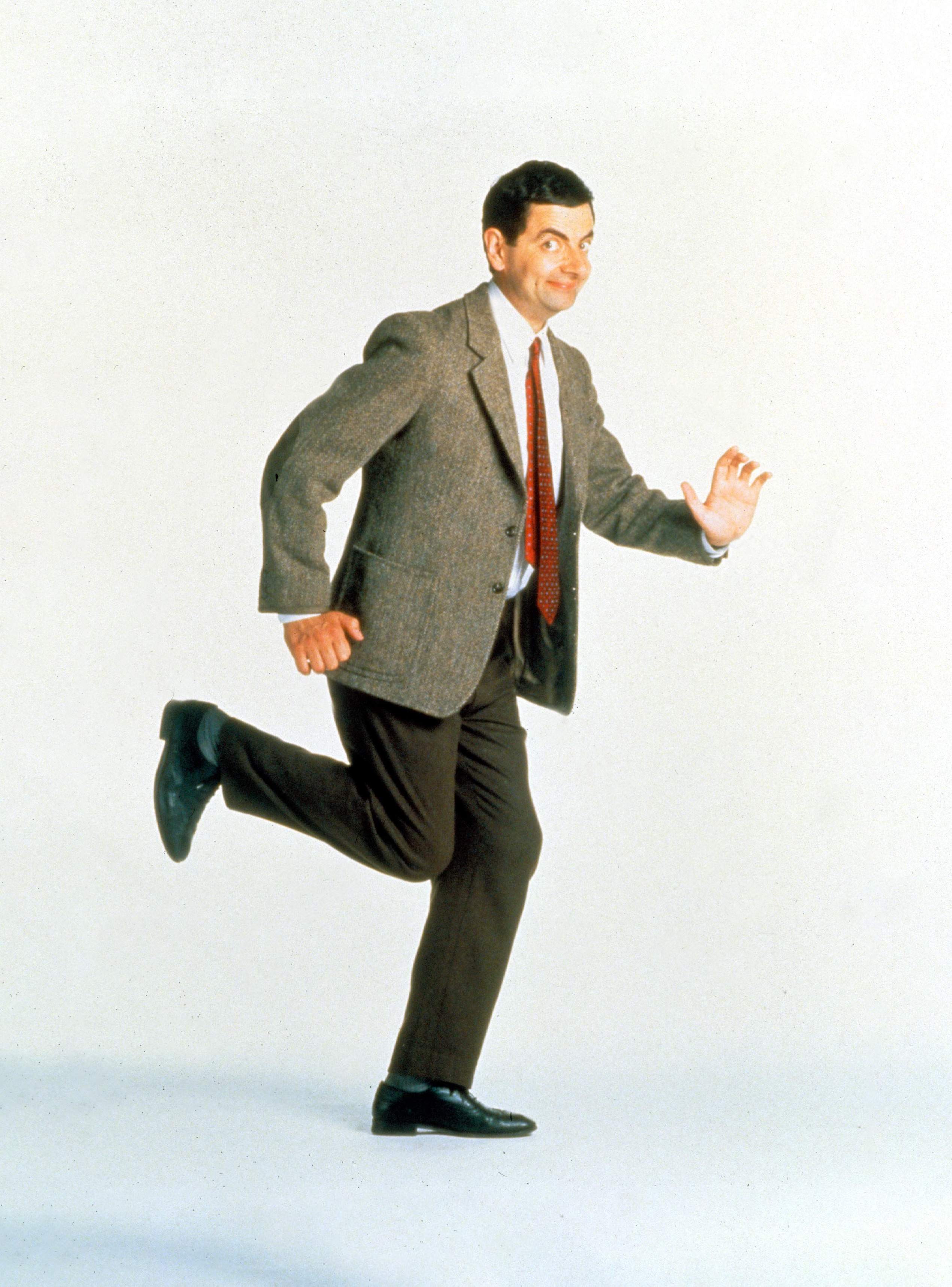 The British pride themselves on their sophisticated sense of humour: the perfectly timed witty rejoinder, say, or the irony-laden work of literature. But ask the average Malaysian, Nigerian or Frenchman who or what is the UK's greatest comedic export and it's unlikely they'll reach immediately for Stewart Lee, Jane Austen or Private Eye.
No, when it comes to flying the flag for British wit, there is only one man who can lay claim to ruling an empire in which the smiles never set. I speak, of course, of Mr Bean (or, as a Spanish fan I met once called him, with more than a hint of veneration: "Señor Bean"). It's all the more remarkable because the original TV series aired in the early 1990s and there are just 15 endlessly repeated episodes.
The character, a creation of actor Rowan Atkinson, is no purveyor of the acid-tongued bon mot. Indeed, he rarely speaks at all, instead industrially farming laughs using pure slapstick (and plenty of nose-picking), while always wearing his signature ill-fitting brown suit.
Most Brits, if they'll admit to liking Bean, will file his oeuvre in the box marked "guilty pleasure". Yet the character's immense popularity and soft-power credentials are nothing to turn one's nose up at – unless, of course, there's a finger in there too.
---
The Foreign Desk
andrew mueller on...
Sportswashing reputations
Last year, Qatar and Saudi Arabia hosted their first Formula One races. In February, China will host its second Olympic Games – this time the winter variety. Later this year, Qatar, not hitherto known as a footballing hotbed, will host the World Cup. These events, and similar forays by regimes rarely praised for their enlightened attitudes, are damned as "sportswashing": the laundering of political reputations by association with the virtues of the playing field. It is a sleight as shabby as it is obvious but there is an argument that sportswashing should nevertheless be encouraged. Because it doesn't work.
Indeed, not only does sportswashing not do what sportswashers hope it will – that is, somehow make people adjust their thinking from, "I used to think this mob were a miserable sack of thugs, crooks and oppressors but now that they've staged a car race I reckon they're a cracking bunch of lads" – it does precisely the opposite. The trouble with inviting the world to pay attention to you is that the world pays attention to you.
"The trouble with inviting the world to pay attention to you is that the world pays attention to you"
The Saudi Arabian Grand Prix drew focus to the country's myriad malfeasances. China will spend its Olympics rebutting criticism of its treatment of its Uyghur minority. Ahead of the World Cup, Qatar's PR people will earn their doubtless large retainers. It is difficult to imagine these countries emerging with their reputations enhanced.
The sportswashers should, therefore, be permitted to persist with their folly. But the world's major sporting bodies have the option of maintaining ethical standards regarding the kind of countries with which they're willing to do business. The Women's Tennis Association's recent withdrawal from China over the muffling of Chinese player Peng Shuai could serve as a benchmark.
Sport's superstars can also make things difficult for sportswashers. Ahead of the Saudi Arabian Grand Prix, then-reigning champion Lewis Hamilton spoke of his discomfort at competing in Jeddah. Though the race could probably not have taken place – and certainly could not have been taken seriously – had Hamilton refused to participate, his choice of a rainbow-patterned helmet was a significant signal if it caused even a fraction of Formula One's colossal global audience to wonder why he was wearing it.
The people with the real power to undermine sportswashing, however, are the fans, on whose unreasoning sentimentality the tactic depends. It would be too much to hope that Saudi Arabia's recent purchase of English Premier League club Newcastle United will cause a wholesale desertion of its stadium, St James's Park. But it would be something if it did cause, in the stands, a widespread swapping of black and white stripes for red, orange, yellow, green, blue, indigo and violet.
---
diplomatic spat
Stone throwing
Who vs who: Croatia vs Austria
---
What it's about:
Croatia's putative concern over human rights in Austria, and Austria's umbrage at this somewhat startling insertion of Croatia's oar. Croatian president Zoran Milanovic teed off at Austria's lockdown of the unvaccinated, describing it as "reminiscent of the 1930s", after which Austria summoned Croatia's man in Vienna to receive an indignant earful. Austria, for obvious reasons, is touchy about invocations of fascism. (And Croatia, given its own record in the 1940s, should be cautious about flinging rocks around this particular glass house.)
---
What it's really about:
President Milanovic feeling that Croatia and other recent EU members are frequently patronised by their westerly comrades. Milanovic also spoke of his weariness with the sanctimony, as he sees it, routinely directed at Hungary and Poland, and went on to suggest that if the Dutch can comment on events in Bosnia-Herzegovina, then he's entitled to a say on, for example, recent anti-lockdown riots in Rotterdam. He's not altogether wrong but could have phrased it more gracefully. 
---
Likely resolution:
Milanovic announced that Croatia's foreign ministry would summon Austria's man in Zagreb. ("Our ambassadors are constantly summoned over some nonsense," said Milanovic. "So we will summon theirs."). We might see both ambassadors trudging wearily from embassy to foreign ministry to smile politely through readings of aggrieved communiqués but serious escalation seems unlikely.
---
military ––– niger
In the basket:
Plane sight
In the basket: Hurkus turboprop trainer and light-combat aircraft
Who's buying: Niger
Who's selling: Turkey
Price: Undisclosed
Delivery date: From 2022
Niger is the first foreign buyer for the Hurkus, a product of Turkish Aerospace Industries – indeed, Niger is the first foreign buyer of any Turkish-built fixed-wing aircraft since the 1940s. The 12 planes thought to have been sold are part of a sale of Turkish kit to Niger, including armoured vehicles and Bayraktar tb2 drones – the same type deployed by Ukraine against Russian-backed separatists. The purchase suggests that Niger's president, Mohamed Bazoum, is seeking an advantage in its conflict with Islamist militants. 
---
counter-insurgency ––– france & the sahel
Taking leave
As the US demonstrated in Afghanistan last August, ending a counter-insurgency mission is no straightforward task. West Africa is not Afghanistan, and the French-led anti-terrorist mission in the Sahel has not been strictly akin to America's attempts at nation-building in Central Asia, but Operation Barkhane will wind down in early 2022, after nearly eight years.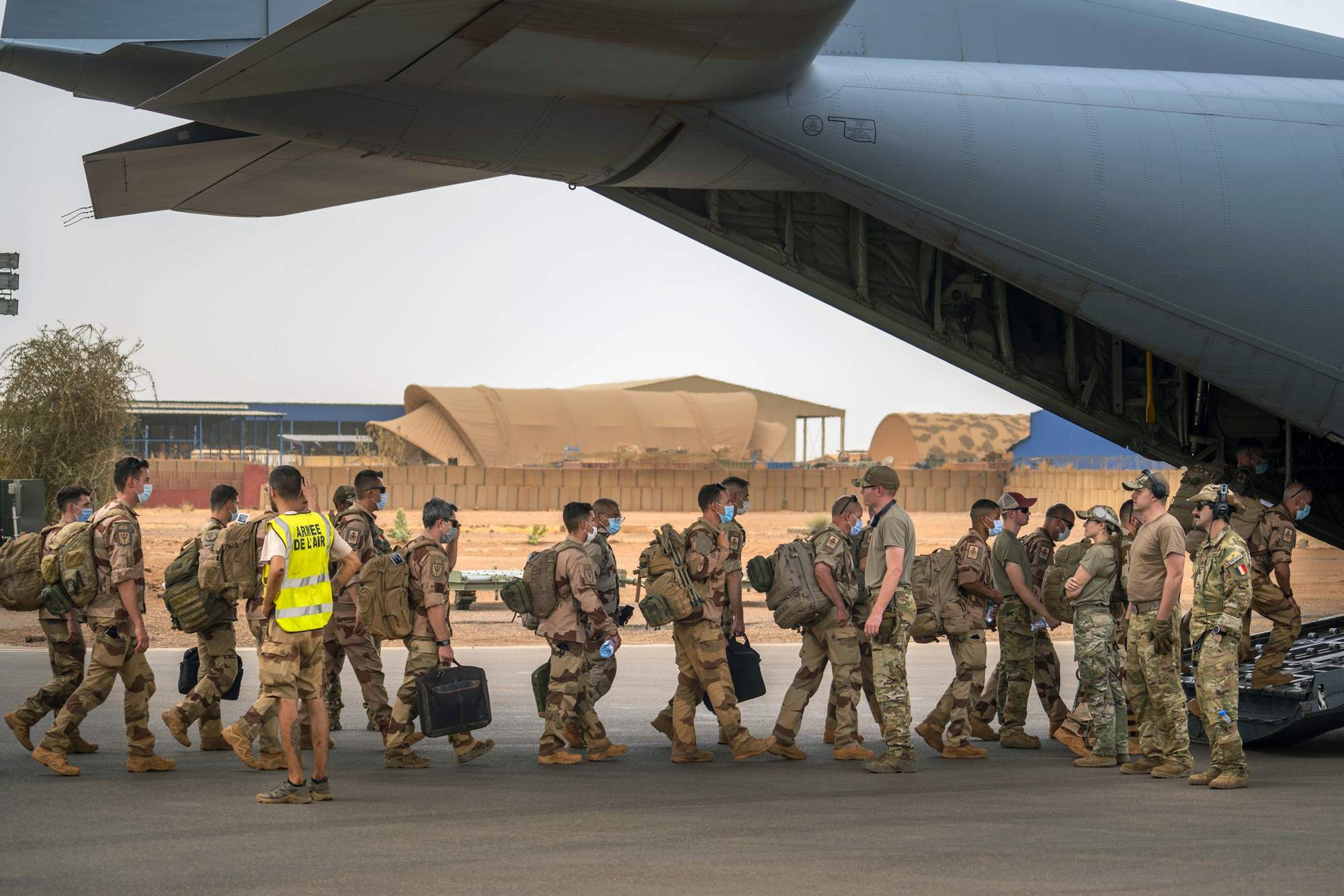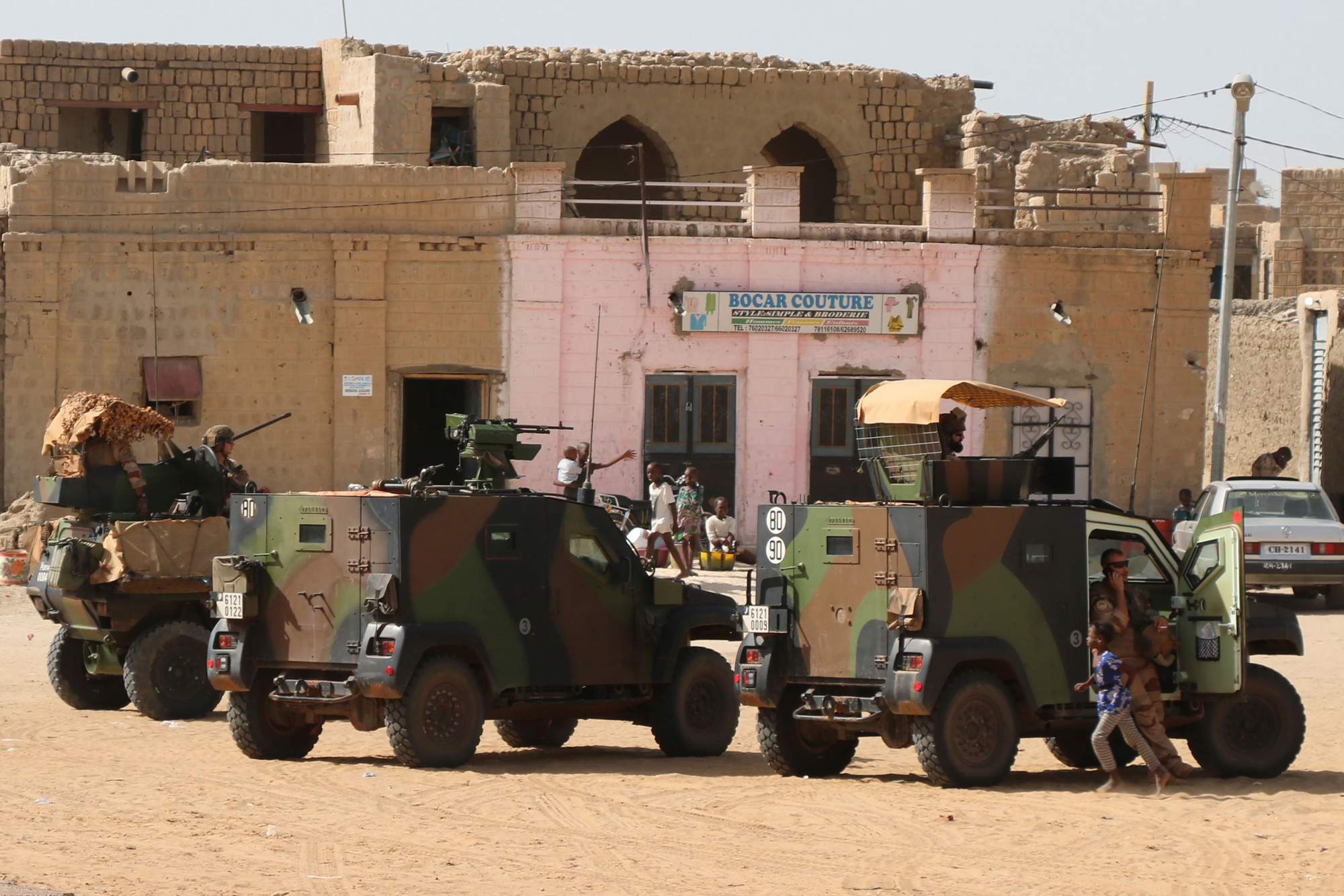 The withdrawal of 5,000-odd French troops is "mainly strategic", according to Michel Duclos, special advisor at the Institut Montaigne, former French ambassador to Syria and Switzerland, and author of France in the Midst of Global Upheaval. "But there is a need for Emmanuel Macron to make the position clear before the presidential election," he says. "Barkhane is not really a big issue but that could change if there is a major incident." (Forty-two French troops have been killed serving on Operation Barkhane, including 13 who died when two French military helicopters collided in Mali in 2019.) 
"The Malian authorities don't like France. There is a risk of a rise in anti-French sentiment"
As is often the case with counter-insurgency operations, the enemy has adapted: the Islamist groups that France set out to tackle have spread themselves more widely around the region. And, as Duclos notes, the political situation in Mali, in particular, has changed: when France launched Barkhane, Mali was a democracy, under imminent threat from militias, and broadly friendly towards France. Since the coup d'etat of May 2021, Mali's co-operation cannot be counted on.
"The new Malian authorities don't like France," says Duclos. "And there is a risk of a rise in anti-French sentiment in Mali." More discouragingly still, persistent reports suggest that the Malian junta plans to outsource the counter-insurgency work to the Wagner Group, the Russian contractor that has supplied mercenaries in Libya, Syria and the Central African Republic. "Russian support for Mali's military would mean that the military has no intention of returning power to civilians," says Duclos. "There would be no trust between them and Paris."
Barkhane's responsibilities will be substantially shouldered by Takuba Task Force, a multi-national European taskforce first deployed to the Sahel in 2020. "It's a change of tactics," says Duclos. "It will be fewer people but more inserted in local armies."
ILLUSTRATOR:  Jesús Prudencio. IMAGES: Shutterstock