The Agenda / Global
Business
We examine developments in the realms of electric aircraft, pyjama-suit hybrids and more.
transport––– norway
Vertical planning
There's much scepticism about evtol aircraft (the name stands for "electric vertical take-off and landing") but many manufacturers insist this is the next frontier in aerospace. Everyone seems to be designing their own flying people carriers, from the likes of Airbus to little known start-ups. evtols are generally battery-powered, often pilot-less and have zero emissions. They promise to be cheaper and more accessible than helicopters, not to mention quieter and more comfortable. 
That's why the partnership between Eve Air Mobility, the evtol company spun off from Brazil's Embraer, and Widerøe, the Norwegian regional airline, is intriguing. The companies are looking to bring electric, autonomous mobility to rural settings, as electric aviation will be most practical initially over short distances. Norway is the perfect proving ground because even short distances can take a long time to traverse on the ground, meaning huge time-saving potential.
"You just have to capture a small fraction of [public transport] to create a huge market," says Eve ceo André Stein. Eve is able to leverage Embraer's know-how to tackle certification of an aircraft, as well as to develop everything that needs to exist alongside the aircraft to make this a reality. That's one reason its entry-into-service date of 2026 is later than many of its competitors – because it has a realistic plan, says the ceo.
"We're confident that it's happening, not only because of us but because we're seeing the whole industry moving in that direction," says Stein. "We have partnerships with energy companies and we're working on the air-traffic control side. The ecosystem is being created."
---
Others getting  in on the game:
1.
CityAirbus NextGen
Airbus's answer to the evtol market is a four-seater with an 80km range. The result of several years of r&d, it is unique in that it has no tilting or moving parts. The craft's first flight is planned for 2023.
2.
Lilium
Germany's best-known and best-funded evtol company is also well on its way to having its planned seven-seater aircraft ready, and is laying the groundwork for certification in both the US and Europe. The company says it can be ready for commercial operations by 2024.
3.
 Joby Aviation
California-based Joby already has 800 employees, a market cap of €4bn and a prototype of its evtol built. It's confident that it will have a working plane ready.
---
fashion ––– japan
Loose change
Japanese suit giant Aoki was ticking along nicely. Its annual revenue in 2019 was ¥98.3bn (€749m) and the brand had 600 shops across Japan, as well as a lively e-commerce site. In short, the company was suiting up workers across the nation. But then the pandemic hit and business stalled as people started to work from home and meetings shifted online. A pivot was needed – and the Yokohama-based company did just that.
"We constantly pick up customer feedback from our shops," says Shota Akita of Aoki's project team. "And many of our customers weren't sure about what to wear at home for online meetings." Aoki saw an opportunity and launched a company- wide project to develop a versatile garment for this new type of work life. In November 2020, after less than five months, two types of easy to wear (and wash) pyjama suits were released for men and women. Suitably smart for on-screen meetings, they are also relaxed enough to serve as at-home attire. "When there is a need, you have to supply it immediately," says Akita. "Our customers wear the pyjama suits for everything from online meetings to dining out, shopping and housework."
Aoki has sold 80,000 of these suits in Japan to date and they are one of the clothing hits of 2021. The collection is growing and orders are coming in from overseas. "We had a sense of urgency about the decline of the suit business," says Akita. "But now the pyjama suit has created a whole new market for us." 
aoki-style.com
---
Giovanni Vitaloni
President, Mido
We talk to the man who heads up Mido, the world's leading eyewear tradeshow, held every February in Milan. 
How resilient is the Italian eyewear industry?
I'm cautiously optimistic. Italy is Europe's leading producer of eyewear and after a difficult 2020, when we saw a 26 per cent decline in exports, by the start of 2022 we forecast a return to pre-pandemic figures [the industry had a turnover of nearly €4bn in 2019]. Prescription glasses are doing well, although the sunglasses market is lagging somewhat.
How important is Mido on the industry calendar?
It's a global event with brands from around the world and more than 55 per cent of visitors come from abroad. Italian firms export 90 per cent of their production as buyers are hungry for our models and want to touch and try on pairs. Face-to-face meetings are hard to replace.
What trends are you seeing in the sector?
There's a move to more environmentally friendly materials in frames, while 3D-printed eyewear helps customise models and enables lower production runs, cutting down on waste. We've noticed a reshoring trend as more production returns to Italy from Asia. Importantly, firms in Belluno and Treviso have continued to maintain the know-how of eyewear culture here – one that focuses on quality production.
mido.com
TECHNOLOGY ––– UK
Under pressure
Nathan Smith on why an app that he helped to develop to monitor the mental state of remote teams could give entrepreneurs a boost.
In 2021 I founded Stirland Research, a psychological and behavioural science company that I run alongside my academic position researching security and emerging technology at Coventry University. Before that I was at the Ministry of Defence in the UK, where I specialised in supporting people working in challenging operational environments and how to help them stay happy and healthy under extreme pressure. I developed Drift, an app that can be used by those who are working for long stints in remote locations, such as Antarctica, to help them monitor their mental state.
Isolated teams struggle to access tools that can help them keep an eye on how they are feeling. In most organisations you can speak to a health and wellbeing adviser or an occupational health specialist but that is not an option when you are off the grid and relying on expensive satellite phones to contact the outside world. 
We have projects that are now funded by Nasa and the European Space Agency, and the Drift app provides them with a library of resources, including cues to help steer difficult conversations between colleagues. There is also a daily log function that remains private – otherwise people struggle to use it honestly – as we want to empower people through self-regulation to make better decisions. Many don't want to discuss their mental health so we approach it as behavioural health. We talk about performance and sustaining your functioning because it is what people who are interested in achieving goals prefer. If you say, "Do this because it will help you perform better and keep you safe," they will be more receptive than if you say, "Do this because we care about your mental health." (Of course, we do care about this.) It helps you get to the same place but with different messaging for people who have been selected through arduous programmes and who have put themselves forward to do difficult missions.
That's why in parallel to these more extreme projects, we are now working closely with entrepreneurs and new venture teams who also operate under immense pressure. A special forces unit on a virus mission, for example, might be faced with unusual and uncertain situations in which they must solve problems. Similarly, a new venture team must overcome issues and innovate constantly. Psychologically it's a comparable experience; it's fast-paced with significant deadlines to hit and lots of pressure.
Our goal now is to adapt the model for all mission-focused teams, for all people who are on a quest. We are conducting research with entrepreneurs and emergency workers in blue-light services. Our hope is that an app that started out with the aim of helping physically remote teams will also be able to keep fledgling entrepreneurial companies focused, happy and able to deal with the pressures of running a business.
---
film ––– seattle

Set for action
When Seattle shines on the silver screen, the set is more likely to be in Atlanta, Portland or Vancouver. This sleight of hand, while common practice in Hollywood, frustrated officials in King County, the metropolitan government for greater Seattle. Its response? Last year the county opened Harbor Island Studios, a vast former flour warehouse that had been transformed into a movie-production studio with two soundstages to film in."Having a facility where film professionals can produce content is a key component of a healthy film industry," says King County's creative economy and recovery director, Kate Becker.
Two years ago the county convened an advisory board tasked with revitalising the region's flagging cinema industry. Though King County alone can't sustain the state-level subsidies that drive film production, the board recommended a state-of-the-art soundstage as a strategic investment and the county allocated $3m (€2.6m). The former warehouse – close to downtown but isolated enough for soundproofing purposes – proved ideal.
Harbor Island Studios has already attracted A-list talent. Comedian Amy Poehler wrapped an episode of Three Busy Debras in November, while director Steven Soderbergh scouted the soundstage while filming Kimi, a new thriller starring Zoë Kravitz, in Seattle. These productions are breathing new life into a dormant film hub that has been without a proper soundstage since the Alaska-themed television series Northern Exposure went off air in 1995. "Harbor Island Studios is what has been lacking in our regional infrastructure for decades," says Becker.
---
fabrics ––– portugal

Never say dye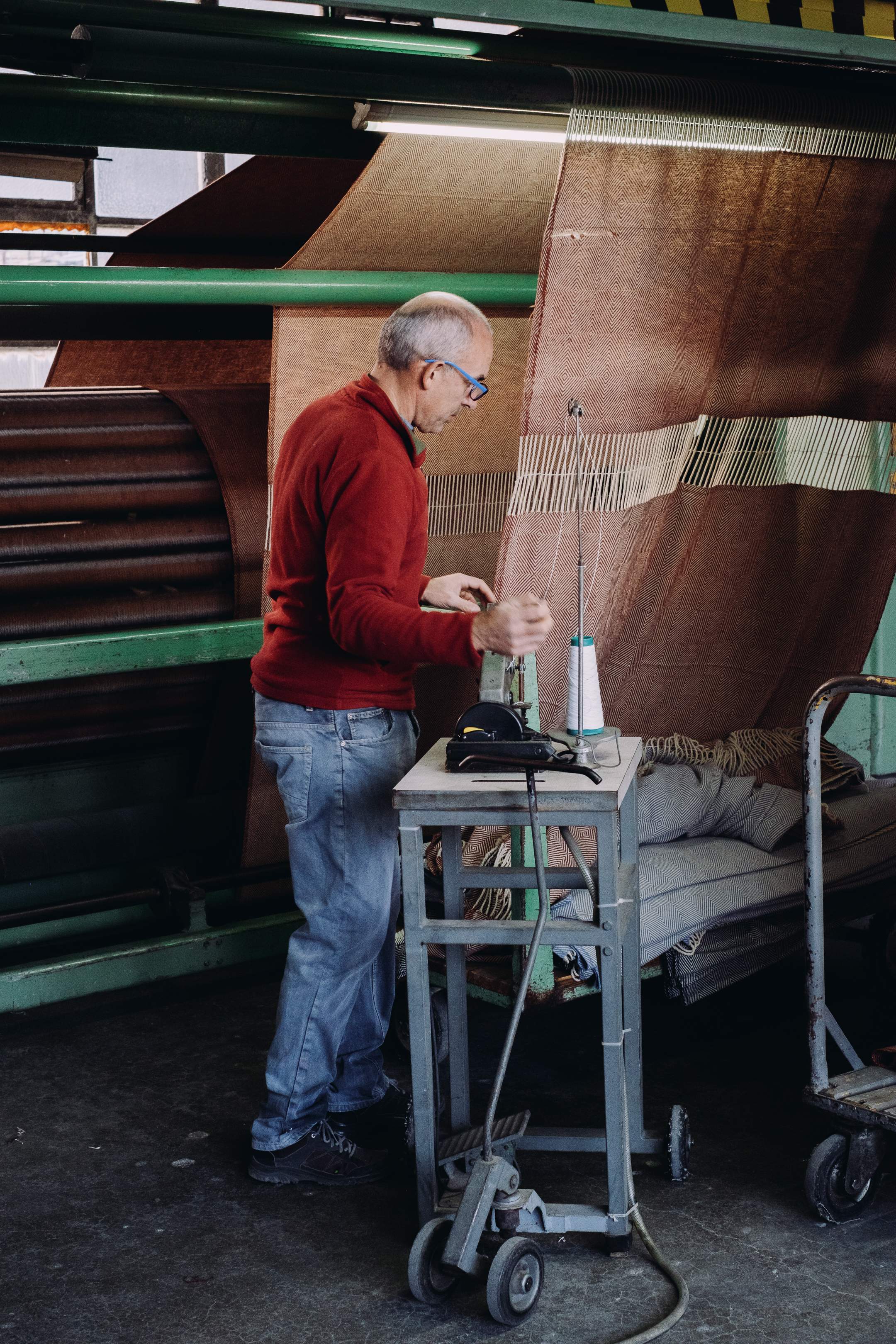 Against the backdrop of the snowy Serra da Estrela mountains, the compact city of Covilhã was once the wool capital of Portugal. Now its many factories lie abandoned after financial crises and foreign competition pushed most of the family-owned businesses into bankruptcy. The same demise recently befell A Transformadora, Fábrica do Pisão Novo, one of the last remaining factories transforming raw, woollen material into traditional felt. But the ending here is a happy one. In September 2021, Isabel Dias da Costa and João Tomás, from the successful Burel textile factory and wool brand, not only bought the factory but also rehired the complete team of 17 and reacquired all the old, traditional machines. 
"We're already teaming up with three universities in Portugal to experiment with natural colourants and studying old recipes in collaboration with nearby museums"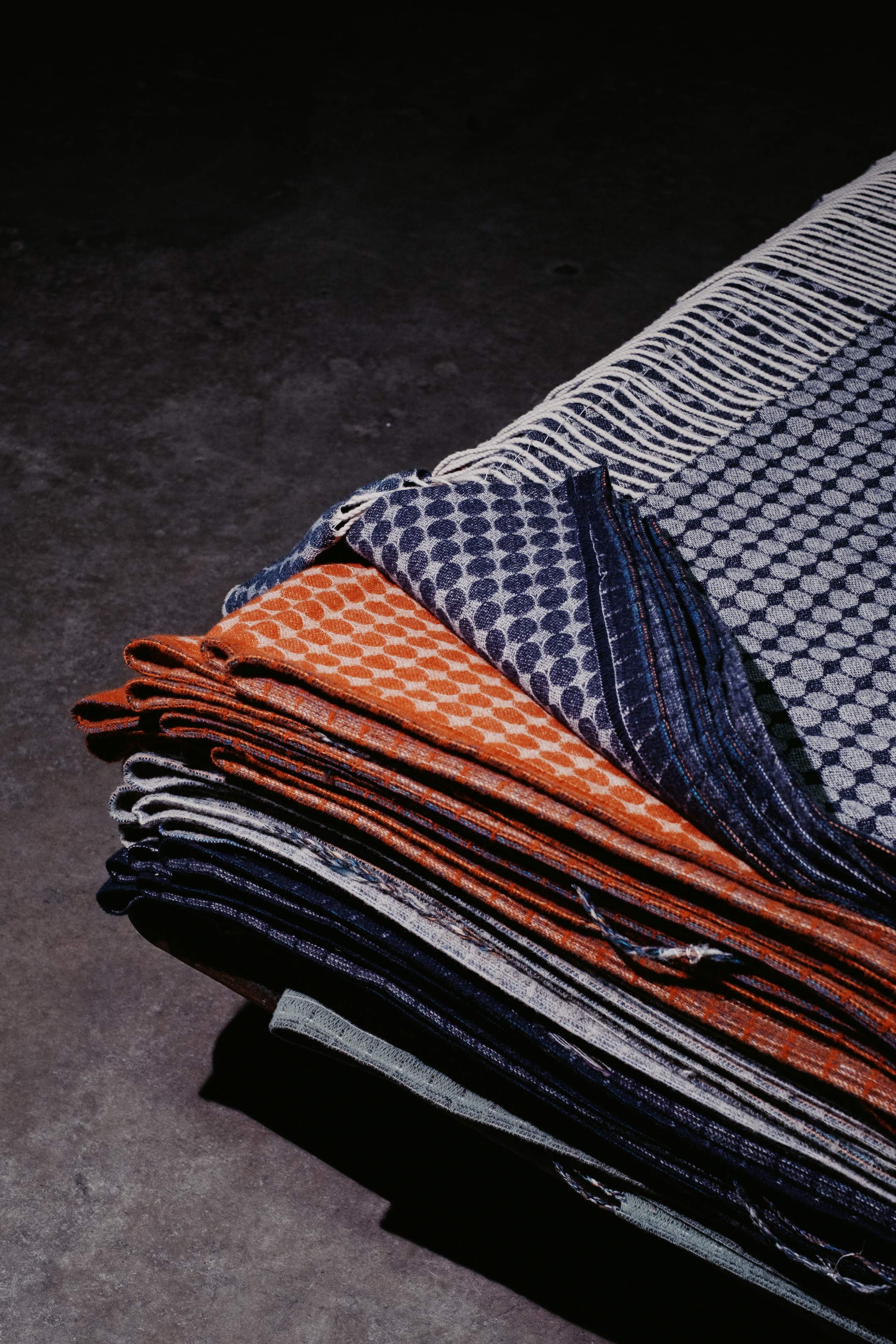 "Burel was a major client of A Transformadora, so when it closed down there was nowhere to go in Portugal to wash, colour and transform our wool," says Da Costa. For the Portuguese entrepreneur and her husband it was a logical step to scale-up their existing textile business and save a part of Covilhã's heritage. "Our aim with A Transformadora is to industrialise natural dyeing. We're already teaming up with three universities in Portugal to experiment with natural colourants and studying old recipes in collaboration with nearby museums." 
Burel is also talking to farmers and the regional food industry about buying fruit and vegetable waste to extract colours, and exploring how tree bark such as oak can be used as a natural glue to fix colourants to fabric. "We are also looking at how we can wash and dye linen and cotton," says Da Costa. "At present, many companies in Portugal send their fabrics to Spain and Italy. Keeping it local will benefit everybody."
atransformadora.com
Photographer: Matilde Viegas