The Agenda / Global
Culture
The people who keep art moving around the world and a new pan-European magazine.
art ––– london
Moving pictures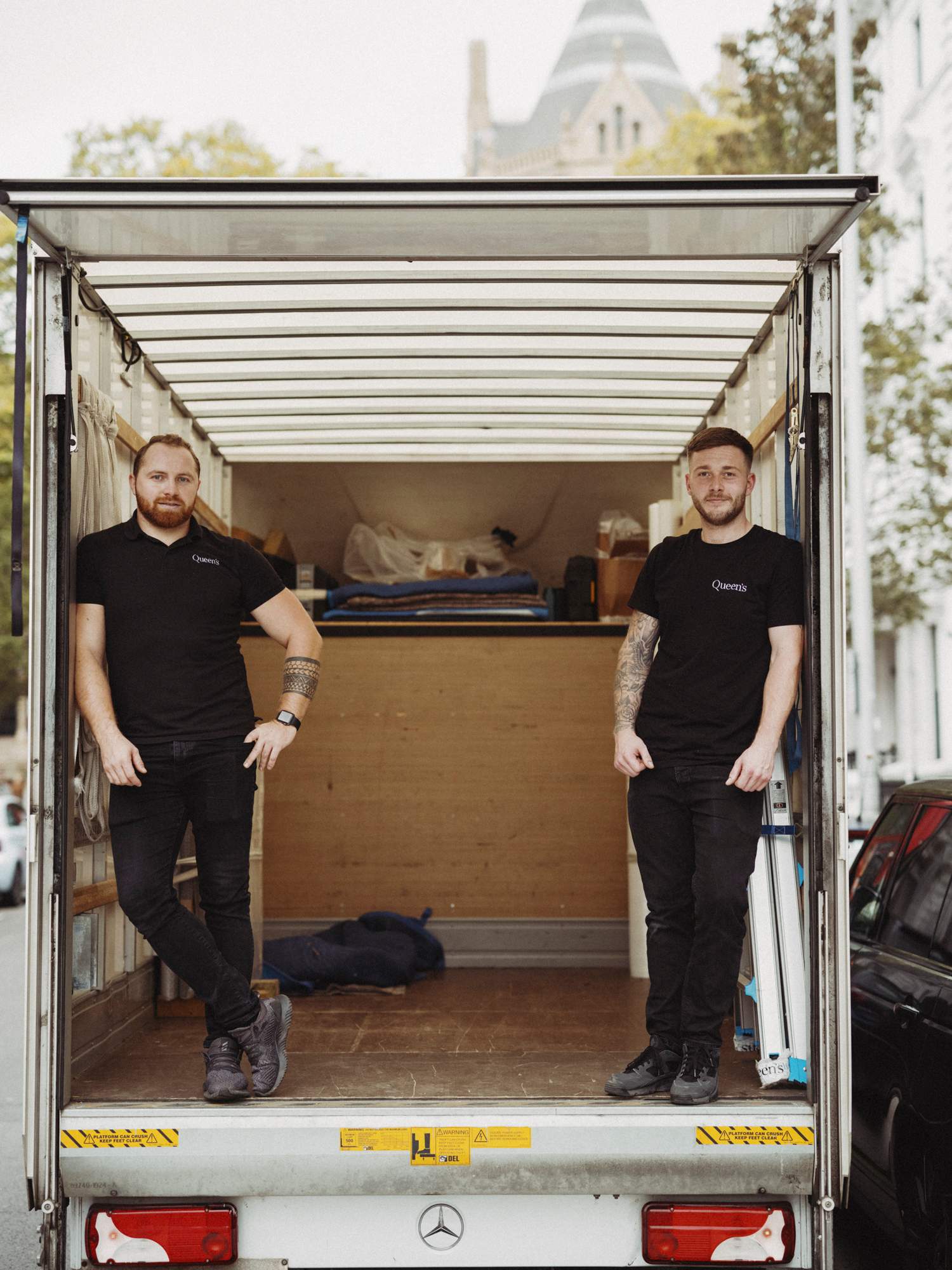 Despite the nft boom, most artworks still do travel the world with the aid of elite shipping companies. It's a business where speed, care and environmental issues all matter. Be it because of supply-chain hiccups, reduced air traffic or environmental concerns, working in logistics has not been easy of late – and even more so in the UK, where Brexit threw an extra spanner in the works. For art shipment companies, certain issues became almost existential; with people questioning the need to attend art fairs, would sending works to exhibition halls around the world become futile? 
London-based art logistics firm Queen's has remained undeterred and grown. "Working with Frieze, it was as busy as ever," says managing director Mark Quail, who founded the company with art advisor Jamie Gourlay in 2018. "It's hard to suggest that things are slowing down." The team comprises 16 people, who handle an artwork from the moment that it is sold to when it's installed on the walls of a gallery or private home. "Jamie had had some poor experiences with shipping, logistics and storage and identified a gap in the market," says Quail. "We discovered that it was an ageing industry with quite a few larger incumbent players that had been around for up to a 100 years. The industry had become stagnant and there was little innovation within it."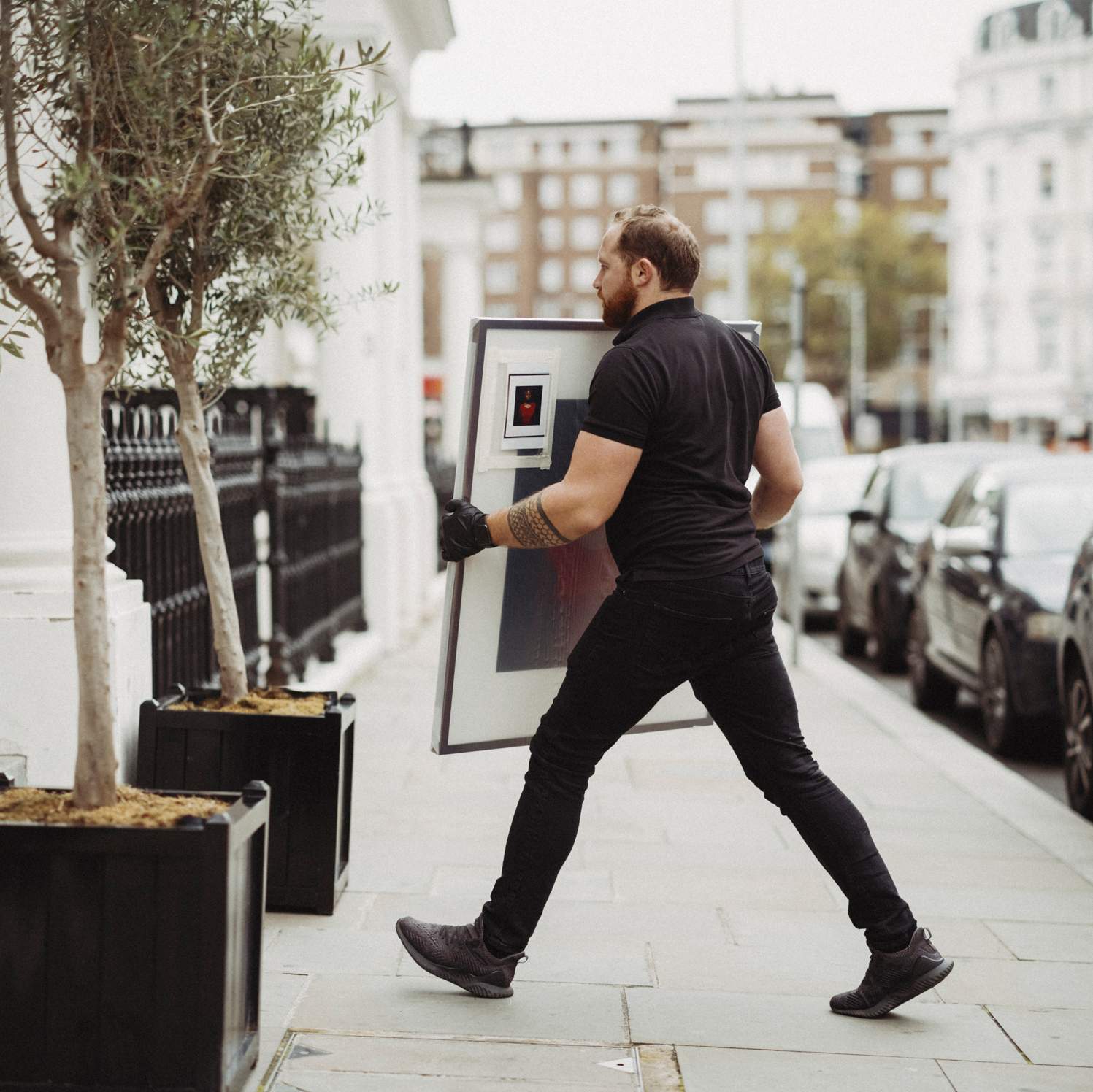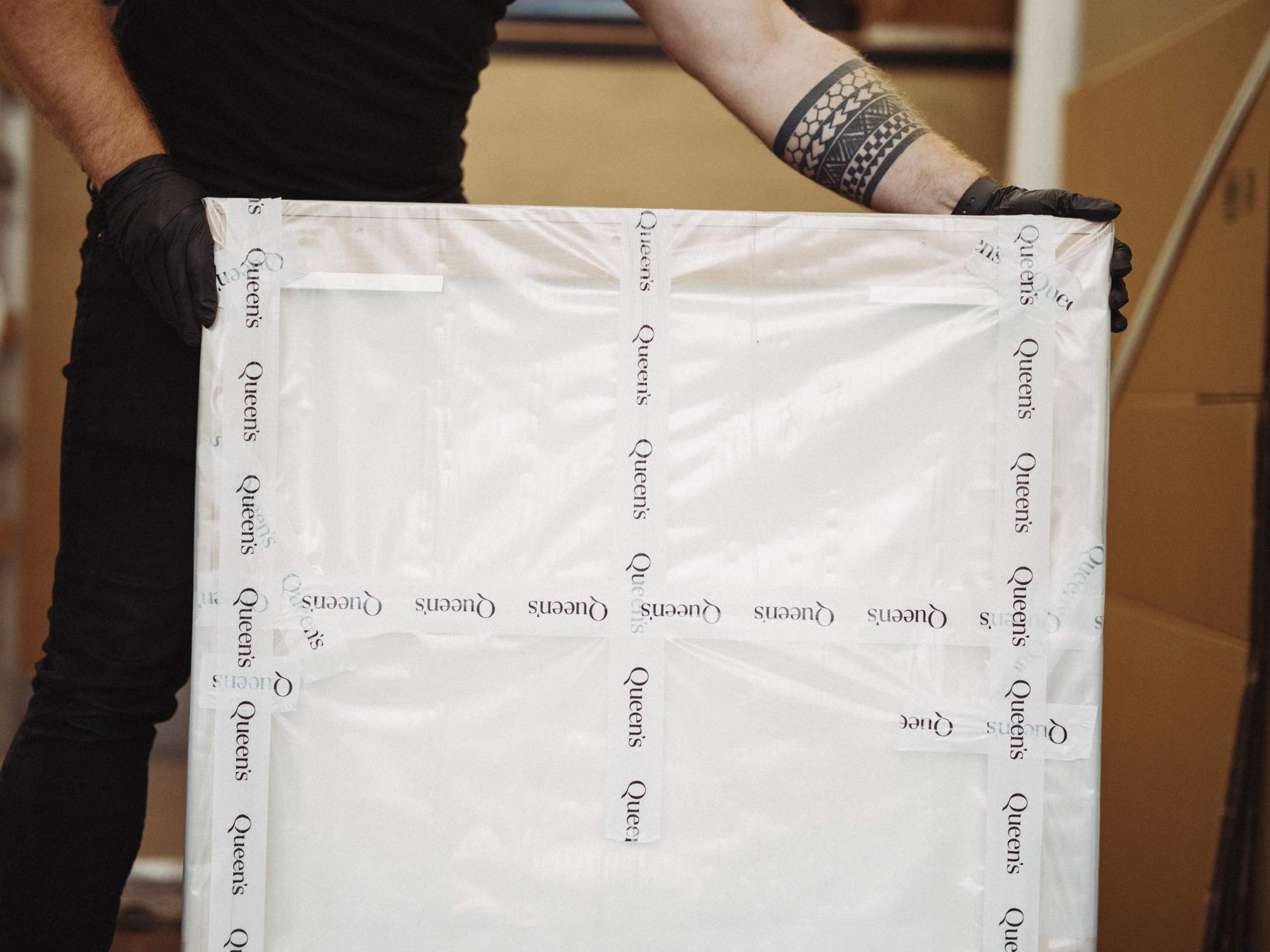 The firm set out to provide attentive customer service and to cut some of the inefficient paperwork. A willingness to offer eco-friendly shipping options also helped them stand out. "It's something that has been on the agenda for the art market for the past couple of years but in the past 18 months clients started to drive the conversation, which is what's necessary," says Quail. "In the long run, there will be very little resistance. If there is an option with packing materials that are more expensive but more sustainable, it's a no-brainer." 
Things get more complicated when time is of the essence: Queen's offers more environmentally conscious shipments by sea freight for jobs that are not urgent but the pre-fair rush means that sometimes works need to be flown. In those cases, Queen's calculates an offset fee that is donated to climate organisations. But client expectations about the speed of their delivery are what's going to make the real difference – and the projects are only getting more complex. "There's just a lot more involved with each booking," says logistics manager Sandra Williamson. "Once you sense that you've seen it all – then here comes a new thing. Artworks are never the same, so every booking is going to be different." 
Working with all the players in the business, from auction houses to museums, galleries and private collectors, Queen's carries out up to 60 jobs every week. They range from moving a few paintings to tackling 6 metre-tall sculptures, always handling these valuable, fragile objects with the care and precision that they deserve. Queen's has also launched a relocation service for clients whose homes are packed with precious furnishings and objects. Some people might be filling their portfolios with jpegs but for all of those who like a painting hanging in the dining room, bring on the padding and packing tape.
---
George Blaustein, Editor
European Review of Books
After an ambitious crowdfunding campaign last year, the European Review of Books is ready to launch. The idea for this new title, which will appear triannually on newsstands and online weekly, is to create a cultural voice for the whole continent. Rather than focusing on rankings and bitty reviews of new releases, it will opt for long-form essays published in both English and the writer's own language. Initial contributors include Italian novelist Paolo Giordano, Turkish-British writer Elif Shafak and Dutch architect Rem Koolhaas.
What does it mean to be a pan-European publication?
We are committed to a literary culture beyond the nation and the metropolis. The European intellectual atmosphere is strangely thin. We want to thicken it. More writers, more intelligent dissent, the good kind of disharmony.
"The ubiquity of English can give the deceptive impression of a lingua franca. But an English- only intellectual space is inevitably provincial"
Essays will be available in English and their original language. Why?
The ubiquity of English can give the deceptive impression of a lingua franca. But an English-only intellectual space is inevitably provincial. We can both resist and play within English's seeming hegemony.
You will not publish opinion pieces. Why is this?
We're saturated with opinions. They're predictable and exhausting. A good essay is the antidote: an avenue to the arcane, the profane, the grand.
europeanreviewofbooks.com
Photographer: Benjamin McMahon