Editor's letter / Global
Joke alarm
Big birthdays have a way of sneaking up on you; and that's certainly the case at Monocle where the journey from new kid on the media block to seasoned brand has flown by. Here we are with the 150th issue of the magazine, much of it aptly dedicated to humour.
We are going to save the big celebrations for next month (we launched with a March issue in 2007, so that's the official mark of 15 years in business) but still 150 issues is a remarkable achievement, especially in such a choppy world and when it's all been done with a tight, nimble team. It's also worth noting that we have been able to keep the founding principles of monocle intact: a belief in the power of print, of having journalists and photographers on the ground, speaking to a global audience in English and that good journalism should not be given away free.
And there's something else from the early days of monocle that still informs what we do: knowing when to laugh at yourself; bringing some wit as well as wisdom to the recipe. During those early days of the magazine, when we were often in the office late at night and back again at dawn, you needed to keep a sense of humour about you to get through it all and I remember many funny moments – the odd beer or bottle of white also undoubtedly helped. Yet getting that same wryness and knowingness on page took more effort than you might imagine. Jokes are often the first thing a time-pressed editor cuts when copy is too long. Things that would sound funny when said can look laboured in print. Perhaps the big breakthrough came when we started The Monocle Weekly, a podcast, which would later grow into a radio station, Monocle 24. Suddenly people could hear the team talking, being irreverent, corpsing on air and teasing each other, and that changed the relationship with our listeners, and readers, in numerous positive ways. Humour let people know us; it helped monocle connect with its audience.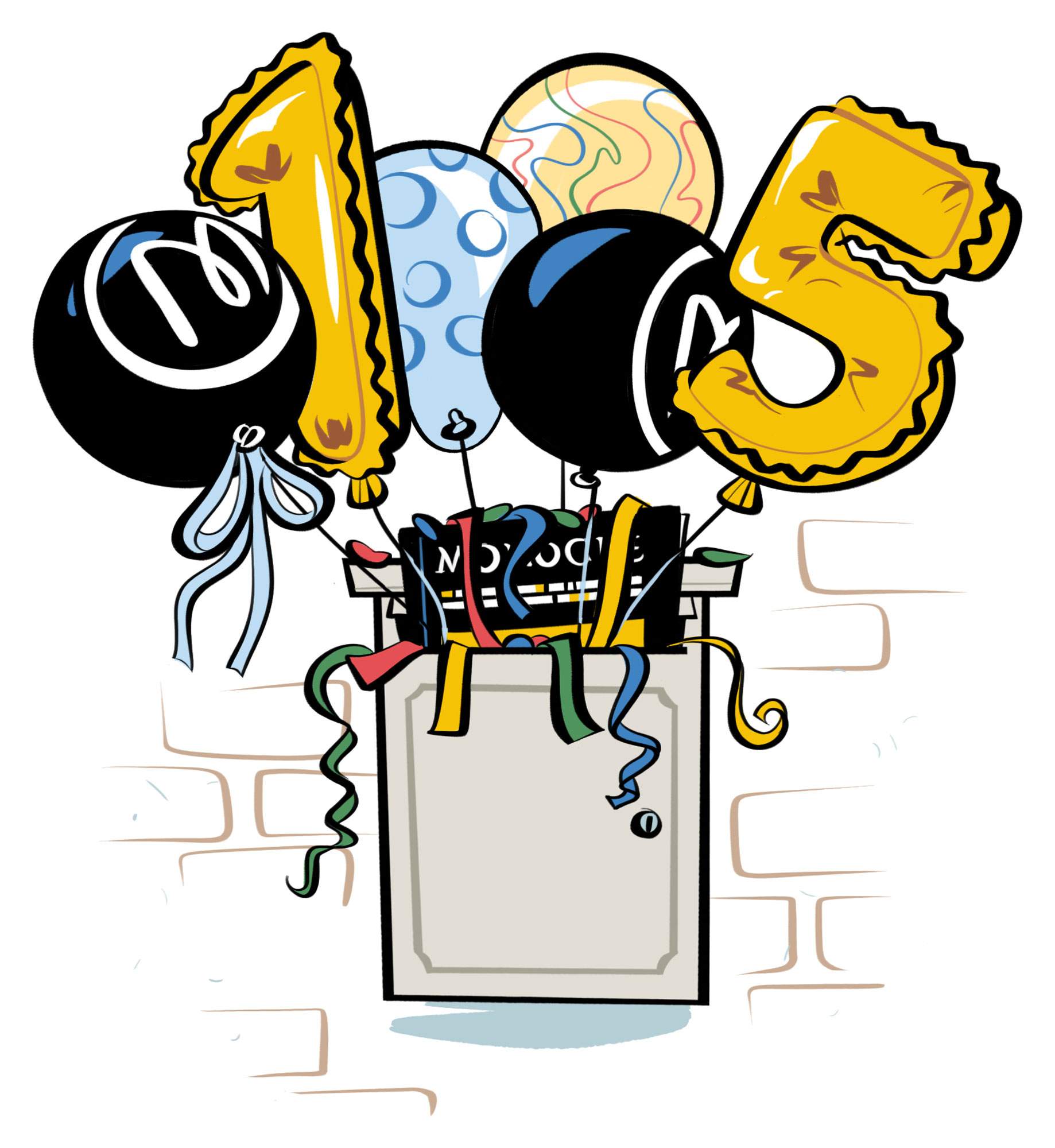 Yet speaking with various people in recent weeks about the state of humour, you wonder if the thought of being funny, let alone telling a joke, is now perceived as a danger zone. People seem to think that wit, especially in the workplace, could be a career-ender. This is not about cancel culture or championing humour that mocks people over, say, their heritage or weight; it's just a feeling that being funny is not a good idea. That's why for this issue we decided to ask serious people to tell us a joke (read here) and I am delighted that a former UK defence secretary, numerous professors and a host of diplomats have obliged – and made themselves seem more genuine in the process. But what might have been equally funny, if a little mean, would have been to publish the responses from the grandees who declined to step up to the mic. There were lots of responses along the lines of, "The minister does not know any jokes," and, "The general asks if you could explain what you mean by 'a joke'." Now you might think that this was a wise move on their part but surely a good diplomat or politician should know how to ease the mood with some humour every now and then?
Of course, there are many people who risk more than failing to make a colleague laugh when they tell a joke. This issue also looks at the satirists, comics and cartoonists (read here) who are trying to shift opinions in deeply conservative societies, to hold up to ridicule the corrupt and to lampoon the powerful. These are people who in some instances face jail for being funny. Or even the prospect of being killed. They aren't going to keep quiet and know that laughter can change the world.
Although sometimes the joke can backfire. Ukrainian author and reservist Artem Chekh writes in this issue about living with the fear that a war with Russia could break out at any moment (read here). But also about the strange story of his country's current president, Volodymyr Zelensky, a comedian who starred in a television show portraying a schoolteacher who becomes the president and who has ended up playing the role for real (with many wondering whether he's just saying the lines that he thinks fit the part). It's a frank account of a nation living on the edge.
There will be more in-depth reporting – and some wit – in our special anniversary issue next month when we will both look back at the past 15 years and make some predictions about the future too. Come and join the party. Meanwhile, if you want to drop me a note about monocle, share a joke or anything else, send an email to me at@monocle.com. 
illustrator: Motiejus Vaura