F&B / Global
Orders of merit
From a buzzy Berlin food hall to a Japanese lunch legend's fresh start, we round up the pick of the new culinary openings, flavoured with a lip-smacking recipe for crispy chicken.
Markthalle Pfefferberg
Berlin
Unlike Markthalle Neun, this food stop isn't located in one of Berlin's airy, purpose-built 19th-century halls. Instead, Markthalle Pfefferberg is squeezed into a street-level space in a former brewery. Yet since opening last spring, word of this food court has quickly spread around the city.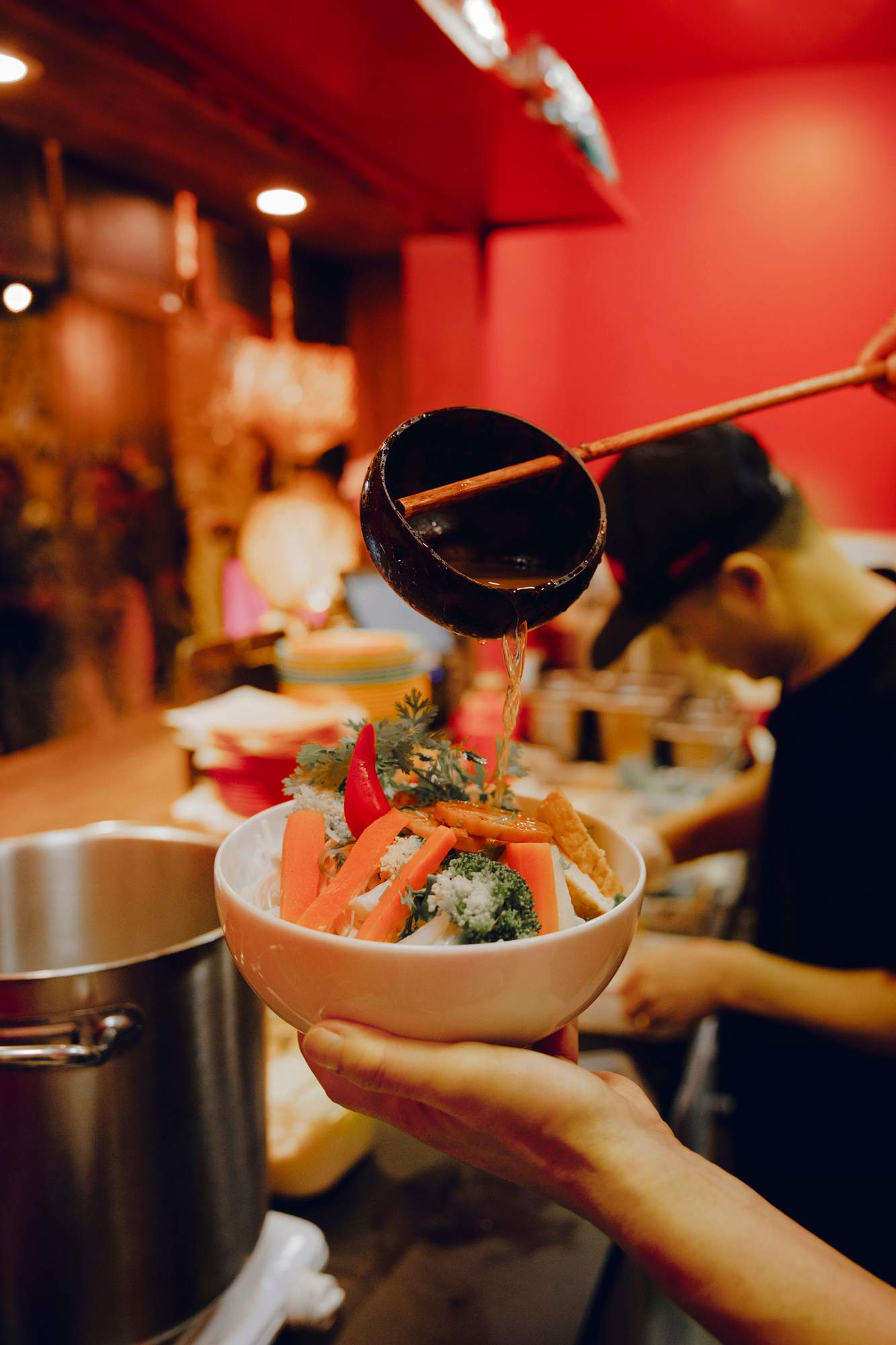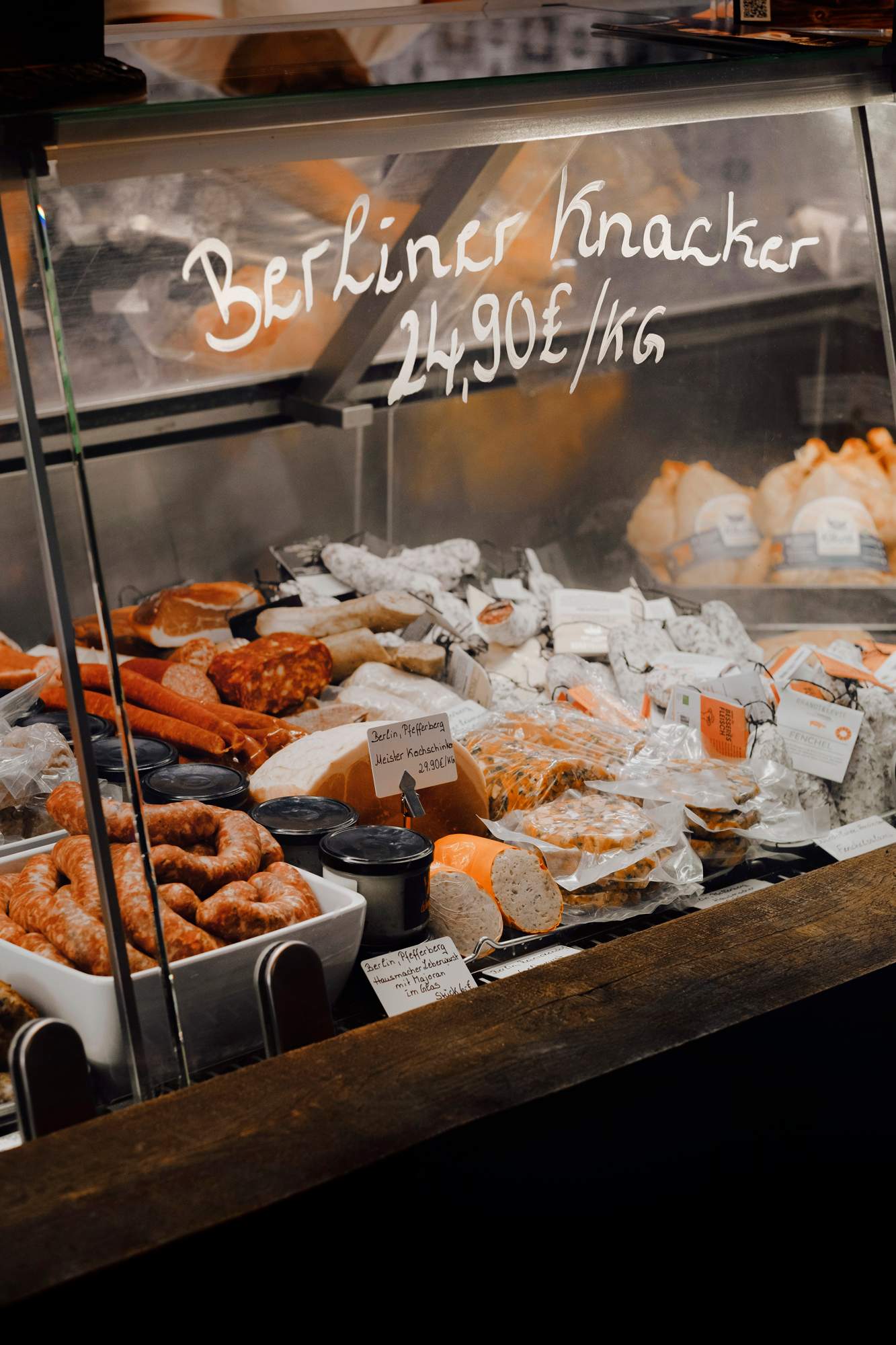 Inside, Heribert Willmerdinger, one of Pfefferberg's two owners, is sitting at a table in the wood-panelled dining area as 1970s rock music from the bar mixes with reggaetón from the taquería. To his left is natural wine shop Valla Vino; to his right, a barber gets to work.
What the area needed, according to Willmerdinger and his partner, Michael Heiden, was a place like White Trash, the legendary burger bar and music venue that closed in 2016. The DIY feel of Markthalle Pfefferberg's interior is a nod towards that old rockabilly hangout; part of a streetwear shop opposite the bar doubles as a DJ booth.
When Markthalle Pfefferberg opened in June, butcher Maurice Wengatz, who makes his own sausages on-site, was the only tenant. A Mexican grocery by cookbook author Ivette Pérez followed, stocking fresh tortillas and salsas. Today there's a cheese counter by Fritz Blomeyer, pizza, cakes and Vietnamese food. And then there's Taquería El Oso, arguably the Markthalle's crown jewel, since it grew out of Berlin's best taco truck, Sabor a Mí.
Schönhauser Allee 176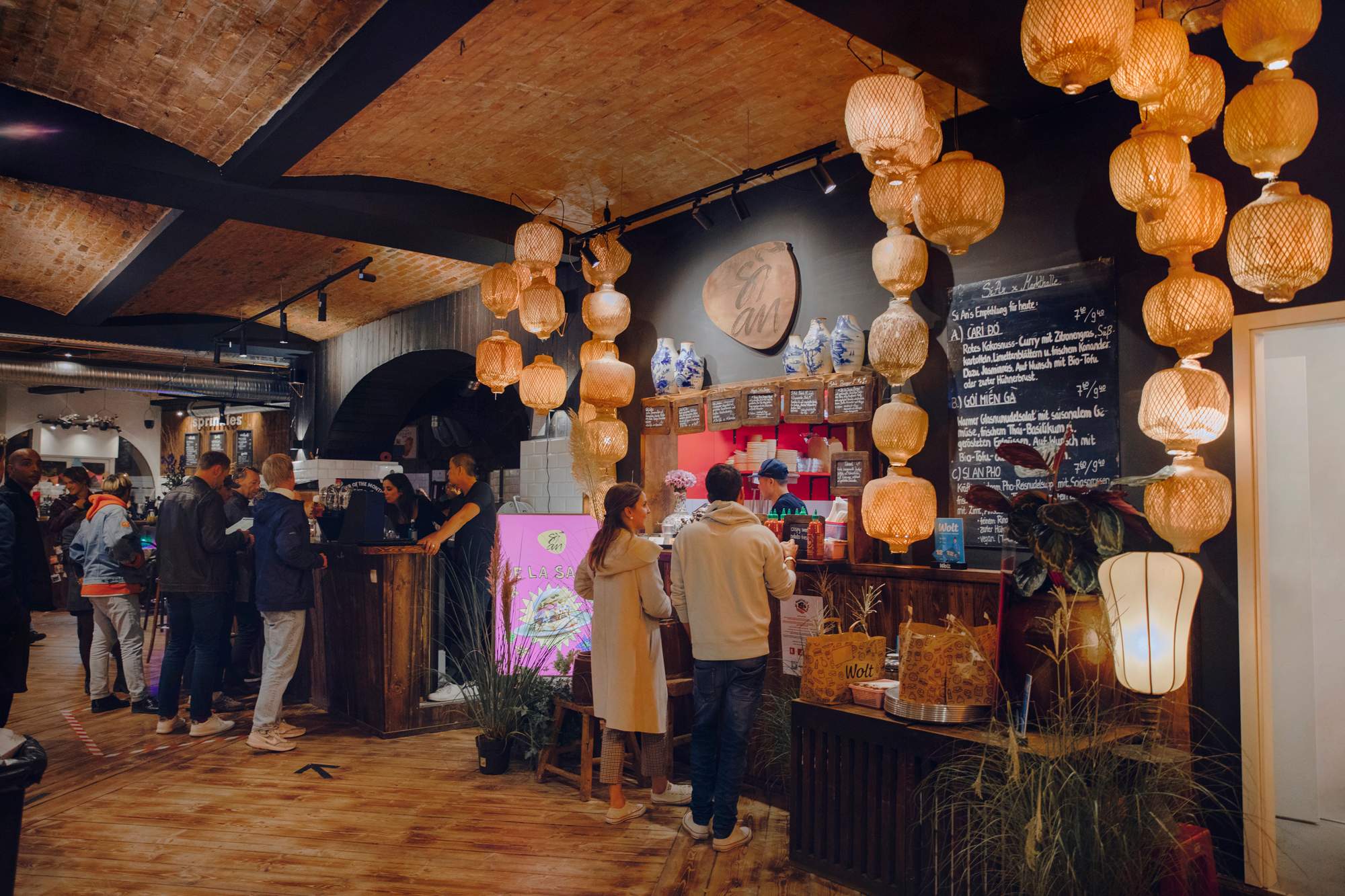 ---
Recipe writer Aya Nishimura rustles up a refined Japanese take on crispy twice-fried chicken. Serve it with lemon wedges and a cold beer.
Serves 2-3
Ingredients
600g chicken thighs with skin on and bones removed, cubed into 4cm pieces
¾ tsp sea salt
¼ tsp white pepper powder
2 cloves of garlic, finely grated
20g ginger, finely grated with the juice squeezed out
1½ tbsps water
1 tbsp soy sauce
100g cornflour
350ml sunflower oil
Method
1.
Put chicken pieces in a bowl. Add salt, pepper, garlic and ginger juice. Mix well. Add the water and soy sauce, mix again and let it marinate for 30 minutes.
2.
Once chicken is marinated, heat the oil in a medium-sized pot. While it's heating up, coat chicken with 80g of the cornflour, in a tray.
3.
The oil temperature needs to be 160C for the first frying. You can test it with a piece of bread: if it browns in 30 seconds, the oil is ready.
4.
Just before you fry, add the remaining 20g cornflour to the tray and coat chicken again for an extra crunch.
5.
Drop 4 or 5 pieces of chicken into the oil and cook for 90 seconds, Turn and cook for another 90 seconds. Remove chicken from oil and rest on a wire rack. Cook in batches.
6.
Once all of the chicken has been fried once, turn heat up to 180C. If bread browns in 15 seconds, the oil is ready.
7.
Fry chicken a second time, for 1 minute on each side, in batches. Remove from the oil and place on wire rack. Serve warm.
---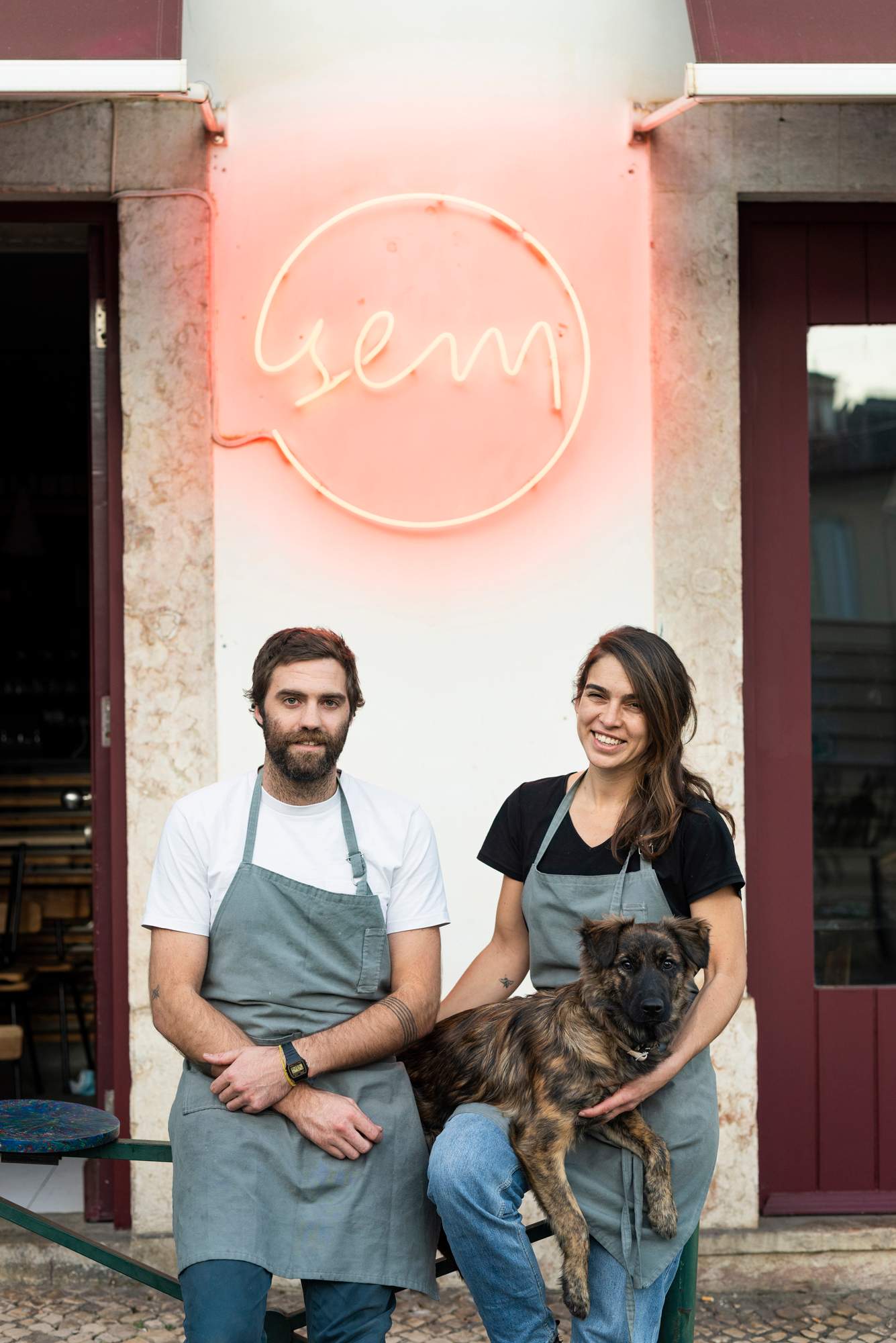 Opened last summer in Lisbon's Alfama neighbourhood by chefs Lara Espírito Santo, a Rio native, and New Zealander George McLeod, Sem promotes ethical food production and a menu that changes daily to stress fresh ingredients. Dishes have included pork neck, elderflower and berries, along with corvina, a line-caught fish from Portuguese waters, served raw or grilled. At the bar, à la carte options include ceviche and a wine selection from natural vintners. 
restaurantsem.com
---
The neighbourhood Italian café gets a makeover at Goto in Porta Venezia. In a snug interior complete with a Murano glass chandelier, you can enjoy an on-point espresso (made with single-origin Cuban coffee from roaster Torrefazione Giamaica) or peruse the fine and fulsome menu that has you covered from breakfast to aperitivo.
Co-founder and Veneto native Giovanni Fiorin, who previously launched pizzeria and cocktail bar Dry Milano, has refreshed the line-up with tasty brioche and organic wine from niche vintners, made with indigenous varietals. The updated menu includes a toasted sandwich of smoked ham and Asiago cheese, and the signature pane olio e pomod oro, consisting of bread, extra-virgin olive oil and tomatoes.
"In the Venetian dialect, 'goto' is an expression used when people say 'let's go' to the bar for a drink or coffee," says Fiorin. "I wanted to transmit the idea of something informal and everyday but with a touch of class." 
thisisgoto.it
---
In all of the hundreds of restaurants in New York, there are few that offer superb food and brilliant views. Which is what makes the opening of Saga all the more compelling. Inside an art deco building in the financial district, guests are whisked from the red marble lobby up to the 63rd-floor space that's filled with green marble tables, Noguchi-style pendants, hand-lacquered chairs and artworks by Basquiat, all with a backdrop of Manhattan and the Hudson River. The menu is a set dinner created by chef and co-founder James Kent, who takes diners on a New York-slash-French food journey via plates of fluke, Maine lobster with caviar and brown-butter crumble. The only disappointing part of the experience is taking the lift back down again.
saga-nyc.com
---
Once a beacon in Tokyo's Daikanyama, this favourite has found a new home in Onomichi, Hiroshima. Owners Tomoki and Yuriko Sato opened their restaurant in the capital in 1973, where their US-style sandwiches and warm hospitality won a loyal following. But in April 2019, says Tomoki, "We decided it was time to close. I'm 80 now."
"We have many great customers from the area and people from Tokyo visit us too"
When this happened, one of the regulars invited the couple to Onomichi and they fell in love with the place. Six months later they moved to the far-flung city with their two daughters and a granddaughter, who help to run the relocated family business. "Life is gentle here, with fresh air and a stunning ocean," says Tomoki, who came out of retirement. "I needed to do something." In March 2021, Tom's Sandwich was born anew. "We have many great customers from the area and people from Tokyo visit us too," says the sprightly octogenarian. We want to energise Onomichi with young local folk." 
1 Chome-12-10 Tsuchido, Onomichi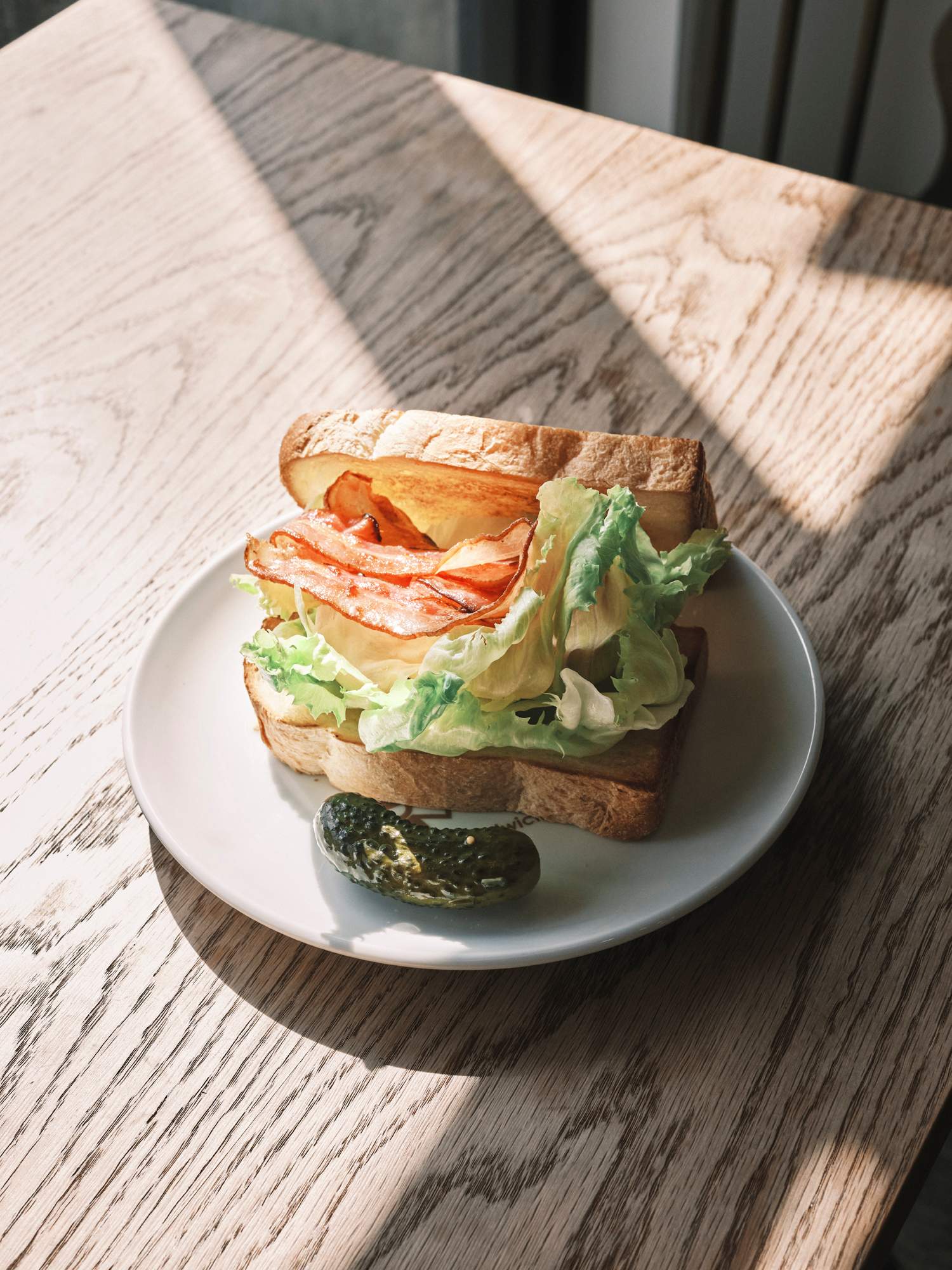 ---
This tiny Reykjavík restaurant's unassuming glass façade means that you could easily walk past without realising what riches lie inside. This subtlety is perhaps indicative of the fact that Hosiló doesn't cater solely to tourists, unlike the Viking-themed establishments around it, despite showcasing the best Icelandic ingredients. Friends Númi Þorkell Thomasson, Atli Ottesen and Aðalsteinn Ragnar Benediktsson, who previously worked in some of the city's top kitchens, set up shop in 2020 inside an atmospheric space with a church-like window. The menu changes weekly but might include such delights as baked Arctic char and skyr-and-strawberry dessert. 
Hverfisgata 12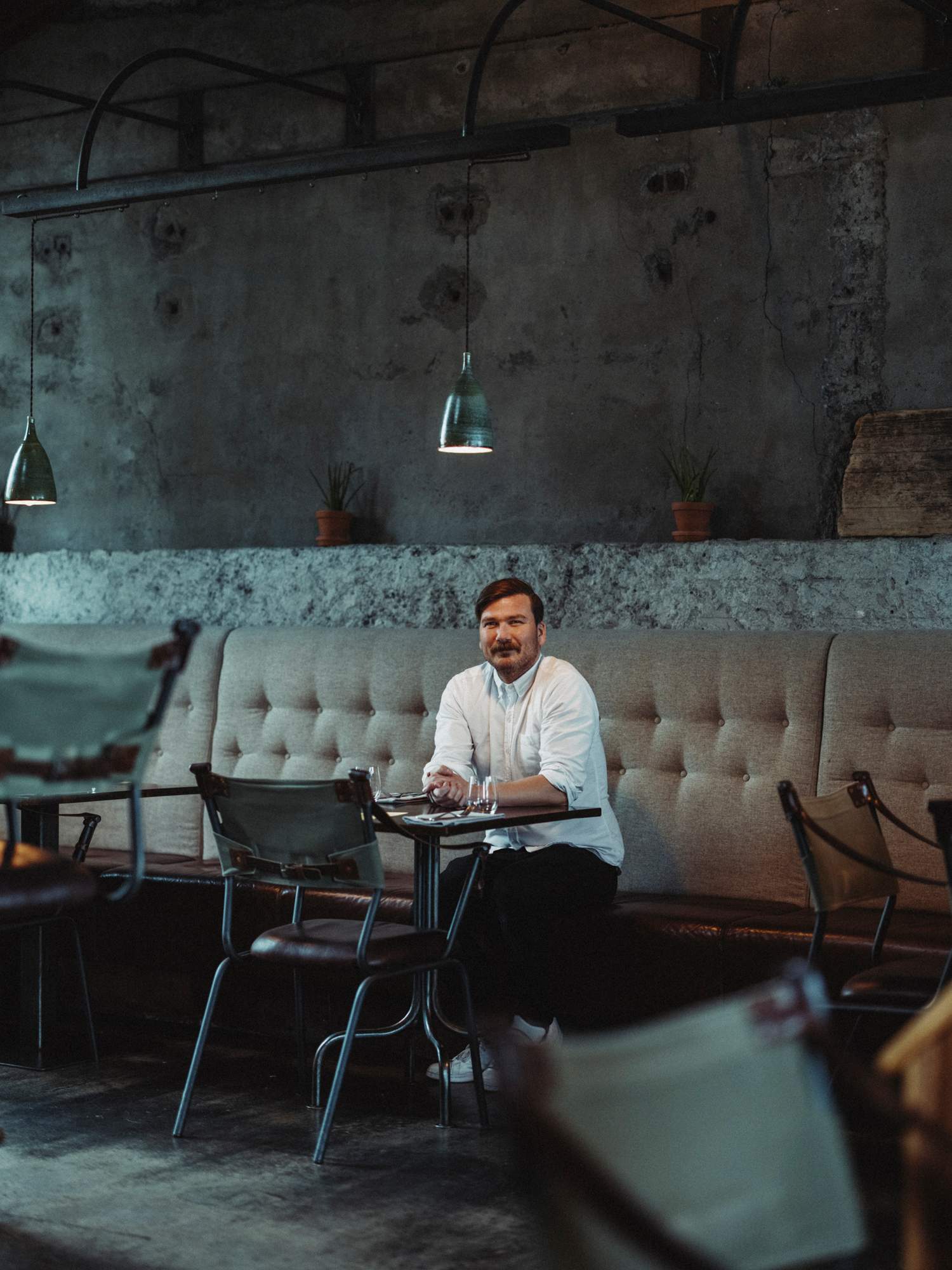 photographers:  Rodrigo Cardoso, Lena Giovanazzi, Kentaro Ito, Benjamin McMahon. images: Natalie Black, Adrian Gaut & Filippo Nicolini. illustrator: Matilde Viegas