New opening: Villa Magna / Madrid
Out of the past
Creativity in the Spanish capital has always thrived where history collides with a playful, forward-facing attitude. Rosewood Hotel & Resorts' latest European outpost, Rosewood Villa Magna, reinvents a palace of old wealth as an inviting space for the city.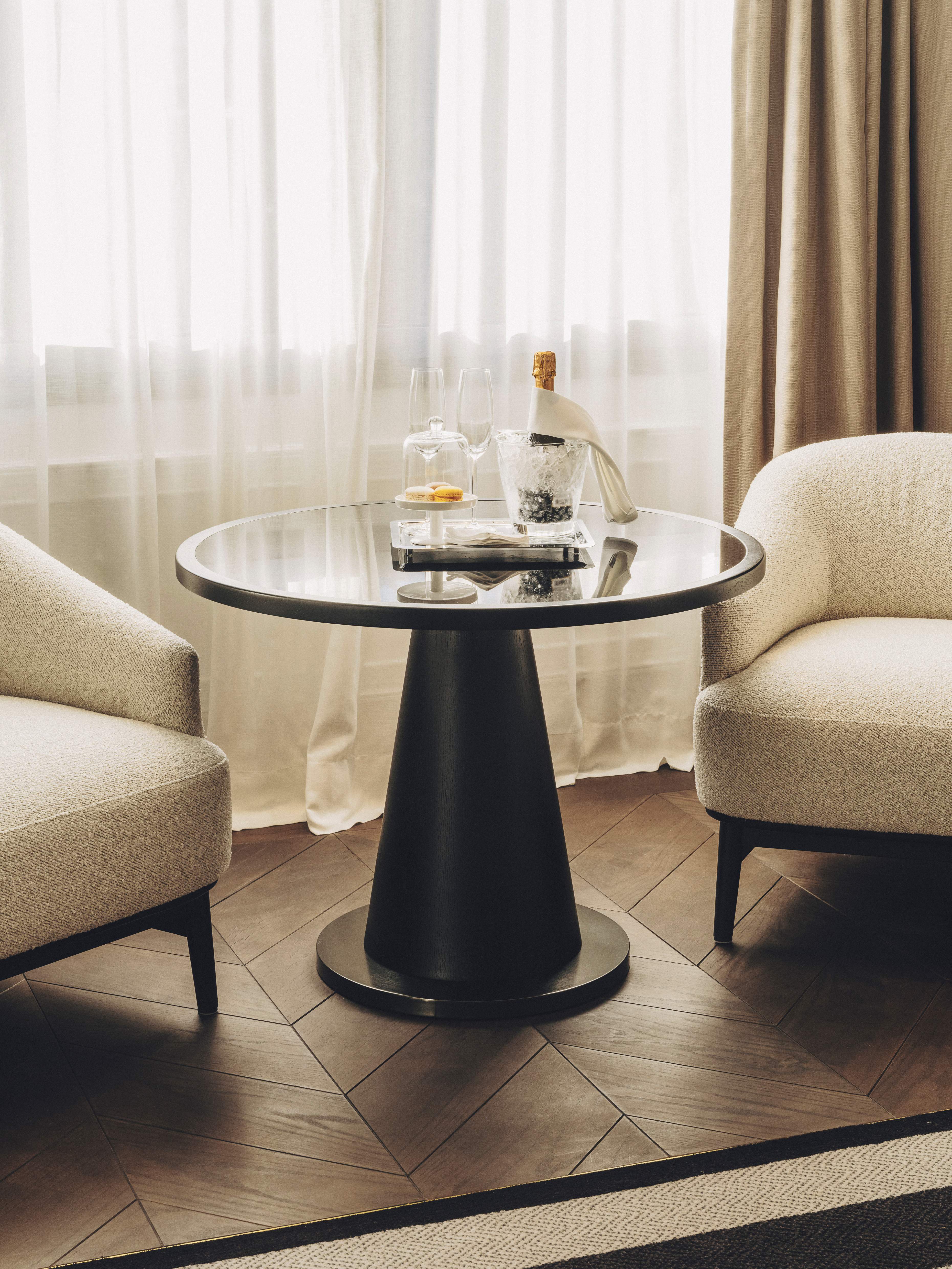 Arriving at this address has always been a bit of an event for madrileños. The well-heeled tenants who once called the Palacio de Anglada home were renowned for hosting lavish balls throughout the 19th century. The residence later became one of the city's most illustrious hotels. Now, with a 15-month refurbishment, the Rosewood Hotel Group has restored its air of historic opulence, while doing away with its old-hat elitism and airtight exclusivity. It has flung open the freshly polished doors with flair. Welcome to Rosewood Villa Magna.
"We really wanted to create a feeling of a homely welcome," says communications manager Laura Del Pozo, who has the challenge of preserving the hotel's links to the past while spreading word of its much anticipated and scrutinised second coming. "The entrance lobby was once an open-plan space that was so steeped in formality that it conveyed a sense of coldness," she says, while whisking Monocle through a series of intersecting sitting rooms, all furnished with soft-textured sofas. There are two restaurants, a less formal pâtisserie and a smarter drawing-room bar.
With seven fireplaces throughout the hotel and several outdoor spaces, there's no shortage of spots in which to settle. A quick survey reveals a cross-section of Madrid society, from those here on business to families and friends meeting for a drink. "We have really tried to move away from the perception that this is a stuffy hotel," says Del Pozo.
In its look and feel, the hotel leans into its affluent ancestry but it does so with imagination. Behind the front desk is a tapestry by Jacky Puzey, which references Spanish motifs and icons, while also taking inspiration from tailoring giants such as Balenciaga and Oteyza. It sets the tone for the almost tongue-in-cheek portraits on the walls. In curating them, UK firm Artlink dipped into the old palace's historical guest list of larger-than-life characters for subjects. A portrait by Salustiano García Cruz of one of Francisco Goya's favourite grandsons is hung prominently in the presidential suite.
"The lobby was once so formal that it conveyed a sense of coldness. We have tried to move away from the perception that this is a stuffy hotel"
Australian design firm BAR Studio, which recently opened an office in the Spanish capital, has cultivated a feeling of intimacy in the shared spaces, as well as in the hotel's 154 guest rooms. Spain often displays a degree of diffidence when celebrating the best of what it has to offer. Here an outsider's design sensibilities have struck a balance between reverence and playfulness. "That's influenced by our relaxed, perhaps Australian attitude," says BAR Studio co-founder Stewart Robertson. "We create spaces that have a sense of ease. We understand hotels as a base to both explore and retreat."
Amós restaurant offers a taste of Spain's northern region of Cantabria. Meanwhile, the liveliness of the open-plan kitchen restaurant Las Brasas de Castellana is complemented by the tranquillity of the hotel's gardens by landscape architect Gregorio Marañón.
"The same staff have stayed on," says Del Pozo. "That means guests are still greeted by familiar faces and bonds of friendship remain unbroken."
The boldest break from the past is visible in the building's façade, which was masterfully designed by Spanish architect Ramón de Arana. A corrugated veneer of repurposed brass cubes and aluminium grooves, it creates a sensation of movement, volume and contrast through the interplay between light and shadow. It's a fitting motif for a city whose energy has always been generated by a sort of revolving door separating the old and the new, and whose most exciting offerings, such as Rosewood Villa Magna, find a comfortable niche between the two.
rosewoodhotels.com