Inventory: Travel / Global
Overnight successes
Whether you're longing to reacquaint yourself with the Paris skyline, catch the Northern Lights in a small Swedish city or sample wine on a Portuguese island, where you stay matters. Here are three boltholes that are destinations in themselves.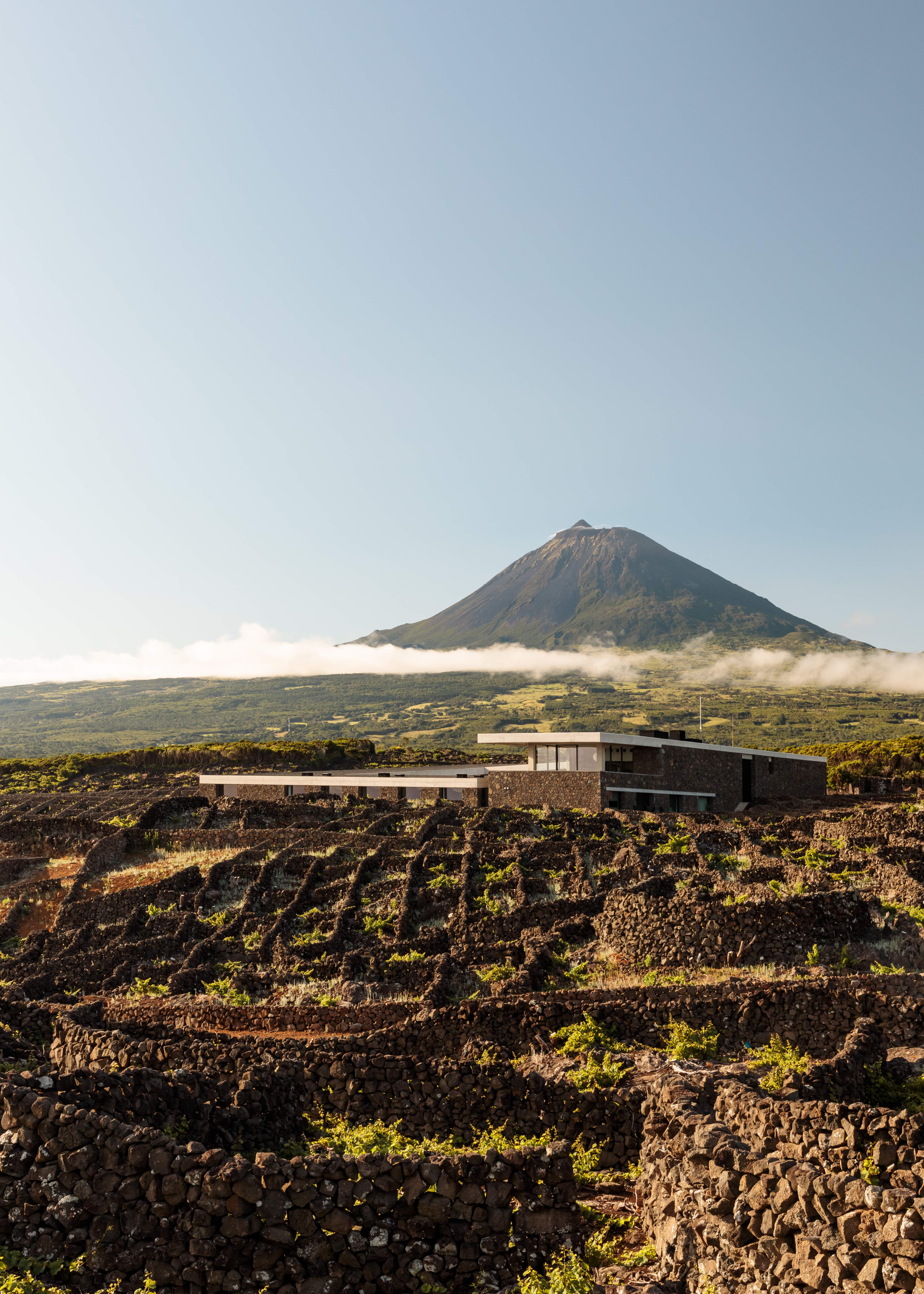 Azores Wine Company
Azores
Wine-maker António Maçanita's Azores Wine Company seeks to revive the archipelago's indigenous grape varieties. Undaunted by the challenging soils, high altitude and wild Atlantic wind, Maçanita started work on the Pico vineyard in 2010 with colleague Filipe Rocha. The winery, built in 2020 by Sami Arquitectos and UK studio DRDH, is seamlessly integrated into the volcanic landscape. Six intimate apartments were added last year, with kitchens full of regional delicacies and subdued interiors. The Japanese yakisugi charred-wood technique was used for much of the carpentry and vintage furniture adds a homely touch. The restaurant serves tasting menus with its wine pairings; it's the best spot from which to savour the vineyard's yield and chef José Diogo Costa's use of Azorean ingredients.
azoreswinecompany.com
---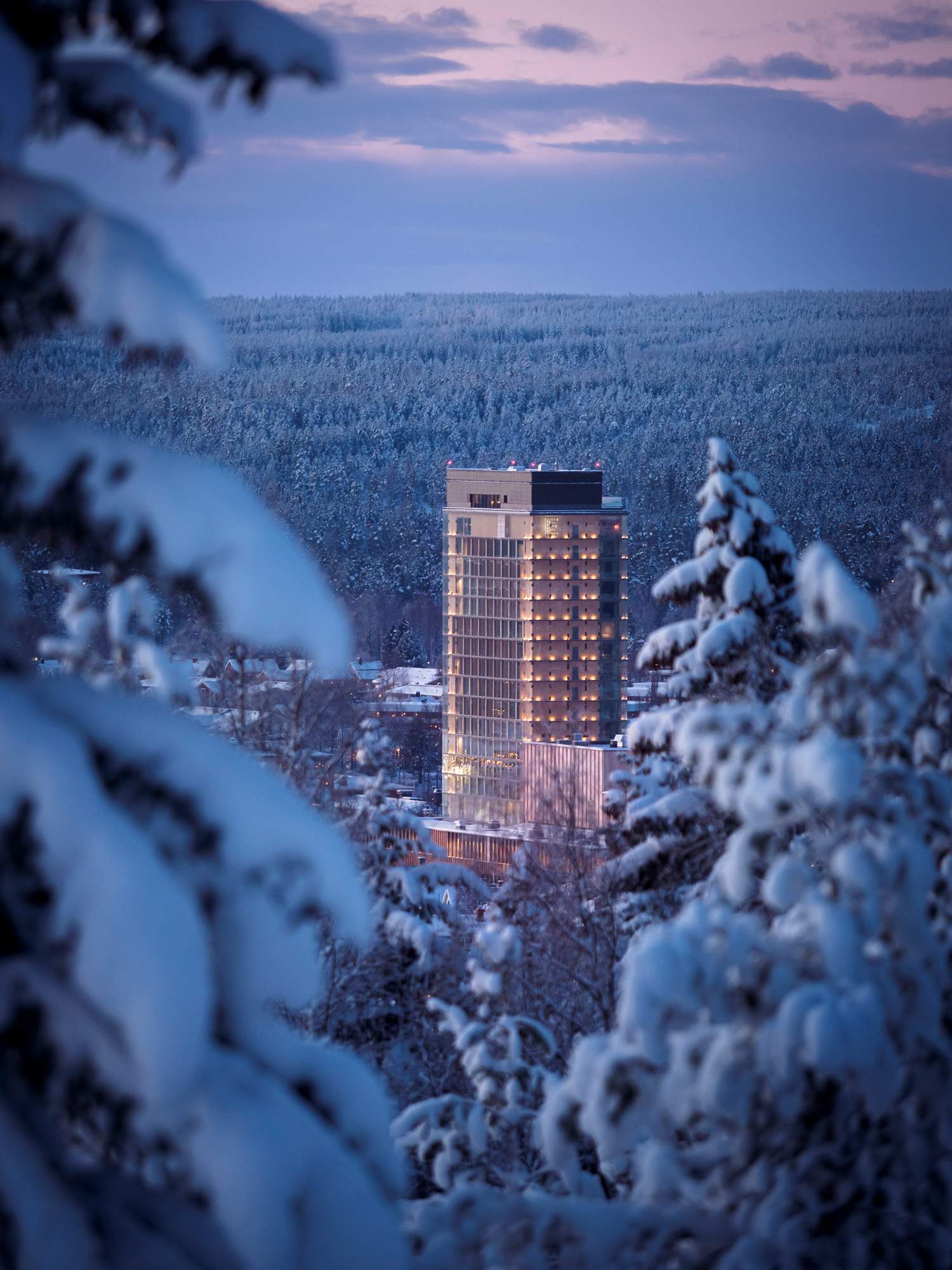 Once known for its gold mines, the Swedish city of Skellefteå is now better recognised for its green endeavours, from its biogas-powered buses to its wooden buildings. Last October, The Wood Hotel opened in a 20-storey timber tower attached to the Sara Kulturhus. As well as the 205-key accommodation, guests can access the theatre, museum, gallery, library and conference centre, designed for sustainability by Stockholm-based White Arkitekter. The wide windows are a fitting frame from which to spot the midnight sun or Northern Lights. And there's plenty to explore inside the hotel: the Per Öberg-designed Vana spa for sauna treatments, Asian restaurant Miss Voon for something more formal and Manden for international fare to enjoy on the terrace (weather permitting). 
elite.se
---
Designed by Antonio Citterio and Patricia Viel, Bulgari's new hotel on Paris's Avenue George V offers 76 guest rooms, while its suites are full of Dedar fabrics, cashmere blankets and art by Gio Ponti. There's also a spa and a pool. At Il Ristorante, chef Niko Romito has 58 covers indoors and 40 more in the garden. He dedicated a year of research to perfecting the crumb on his veal Milanese; it was worth it. The hotel's sprawling penthouse, with terraces and a garden, occupies the top two floors, offering panoramic views of the city. 
bulgarihotels.com
---
inventory: Retail
Daily bread
Portugal
A quick lunch from a café needn't mean compromising on taste or green credentials – as the smart revamp of Lisbon's A Padaria Portuguesa proves.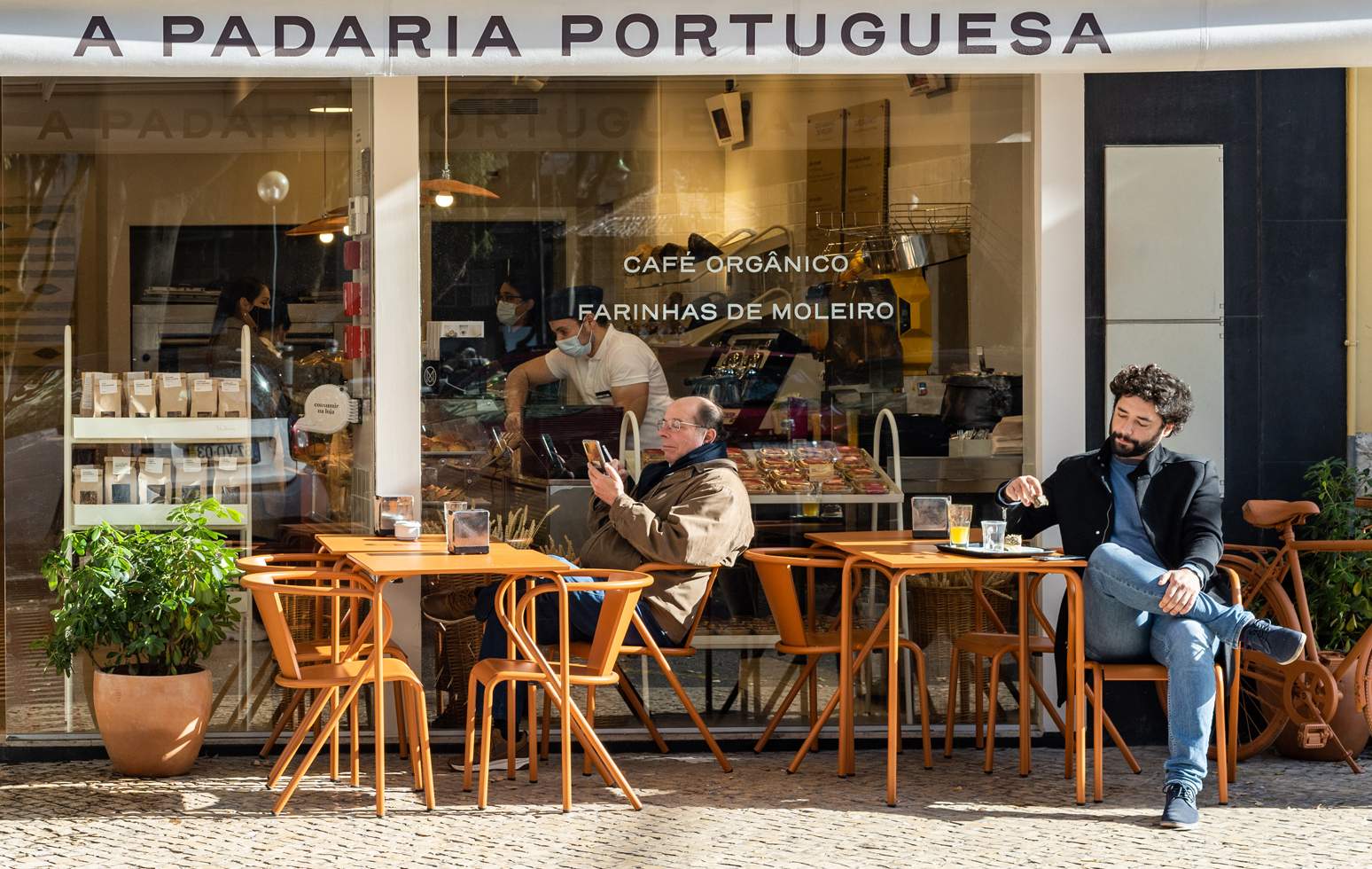 The Portuguese have always loved bread and pastries. But when the café and bakery chain A Padaria Portuguesa opened its first site in Lisbon in 2010, it offered something that the family-run establishments dominating the market at the time couldn't: consistency. Its fresh salad, sandwiches and set menus quickly became staples in lisboetas' daily life, giving rise to 59 outposts in and around the capital, employing more than 1,000 staff.
Now the chain is receiving a timely makeover, according to co-founder and CEO Nuno Carvalho. "There has been immense innovation in Lisbon's restaurant scene, brought about by a new generation of consumers, as well as foreigners setting up shop here," he says, noting customers' growing appetite for healthier food and more environmentally conscious eating options.
"There has been immense innovation in Lisbon's restaurant scene, brought about by a new generation of consumers and foreigners setting up shop here"
"Health and overconsumption are not ideas reserved for activists and romantics," says Carvalho. "They affect us all in our everyday life." He started to address this by tackling the essentials. A Padaria Portuguesa connected closely with coffee plantations and concocted a new organic blend; it also abandoned industrially made flour in favour of smaller producers that use traditional milling techniques. The result? "There was a palpable upgrade to the bread's taste," says Carvalho.
To limit waste, the chain exchanges tonnes of used coffee grounds for mushrooms in a partnership with Lisbon-based urban farm Nãm, which grows fungi with them. "We are also exploring ways to turn our heaps of orange peels into essential oils and crystalised fruits for cakes," says Carvalho, who is also giving the brand a redesign.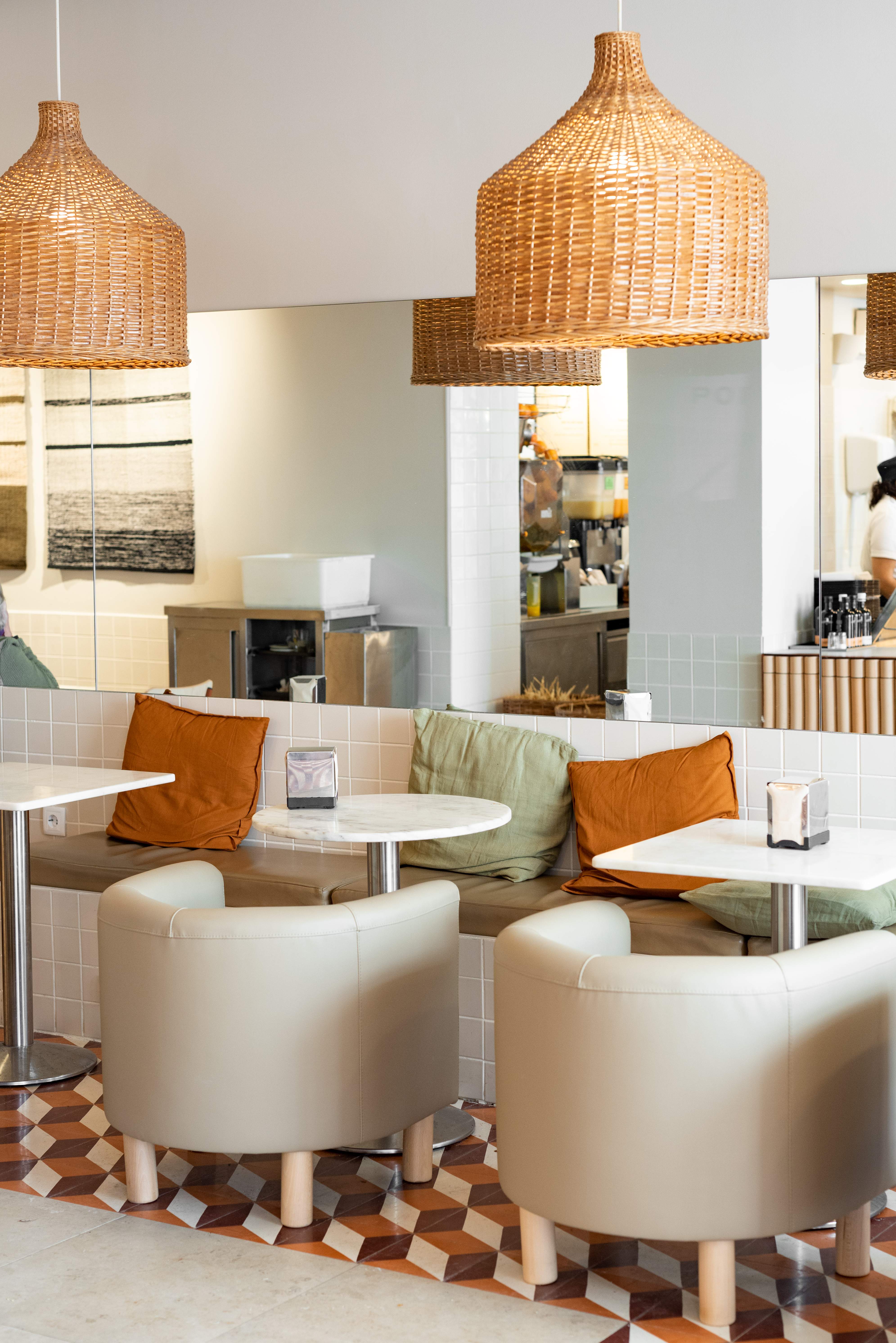 "The shops were too commercial before," he says. "We wanted spaces that reflect the high-quality Portuguese products we are serving." Architect João Pombeiro and Lisbon-based studio XXXI have brightened up the interiors with off-white and earthy tones, working with Portuguese suppliers for terracotta hanging lamps, tiles and cushions, and substituting wooden tabletops with Estremoz marble. "The essence of the business is serving cheap, fast lunches and snacks," says Carvalho. "That's still the same but we have evolved." 
apadariaportuguesa.pt
photographer:  Rodrigo Cardoso. images: Sven Burman, Francisco Nogueira