The View From: Katerina Vrana / Athens
Talking funny
The Greek stand-up and actress on 'doing the accent', audience empathy and the illness that forced her to tell jokes sitting down.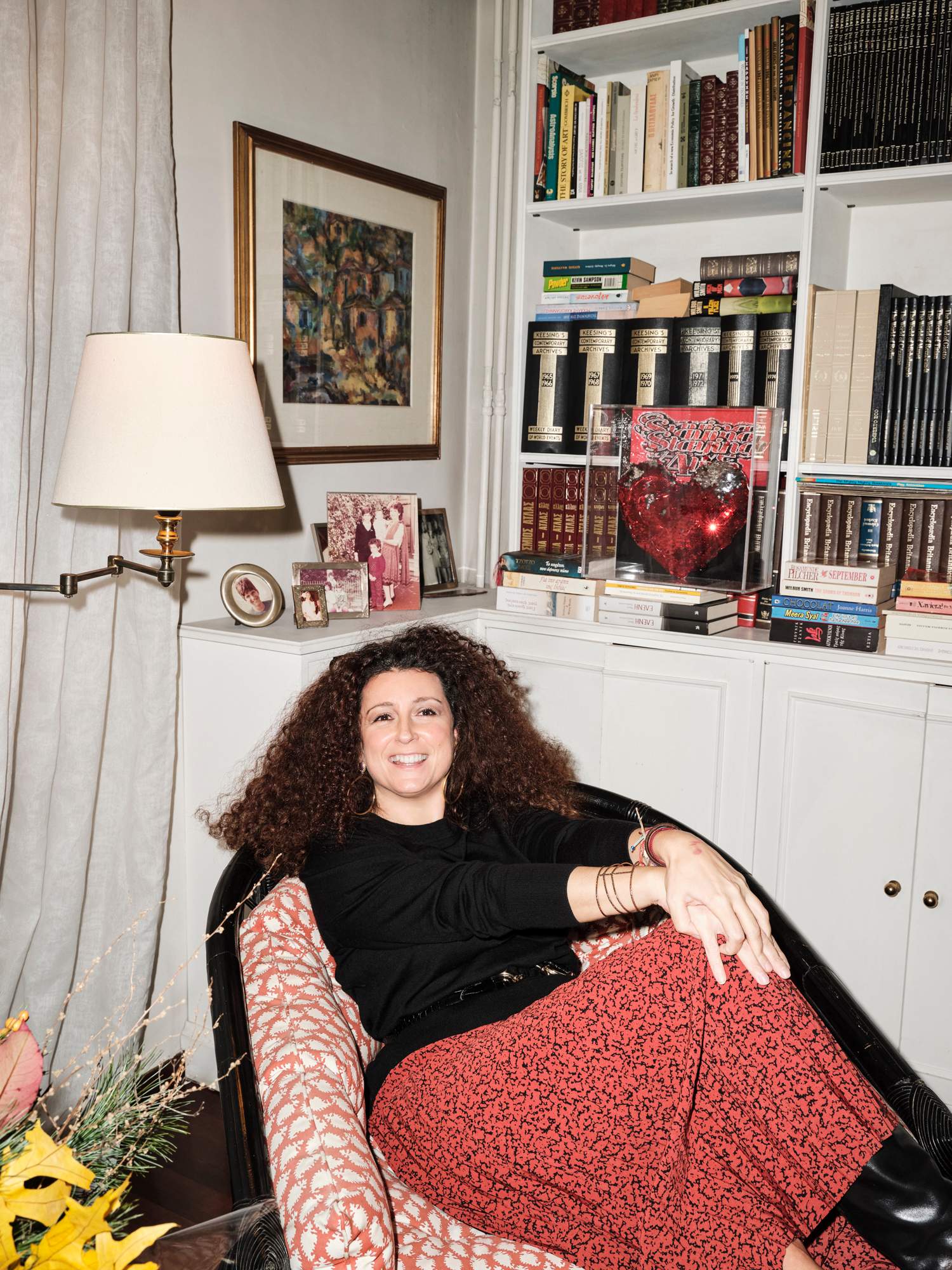 For Athenian Katerina Vrana, a career in comedy beckoned in the midst of her auditions for dramatic roles after a theatre degree in London in the mid-1990s. "I've got a big-haired but fairly general 'Med' look so I was in a few things as 'Greek wife' or 'Italian tourist'," she says. "But I was always in it a bit too much, if you catch my drift; I wasn't designed for being in the background." Varna chuckles as she recalls the cheap-and-cheerful British TV dramas of the era that snubbed her talents. "It seemed as though everyone – every actor who wanted to – could get cast as a shoplifter in The Bill or fall down some stairs for Casualty," she says. "But I remember auditions where they would end up saying, 'OK, Katerina, now let's try doing that a bit less sarcastically. So it was pretty obvious what I'd try next."
Next came improv, sketches and, finally, stand-up in 2009. Vrana was enchanted by a UK in thrall to comedy in the late 1990s, in which sketch and panel shows ruled the airwaves and every venue, from Wembley Arena and grand theatres to the backrooms of pubs, clamoured to cater to the resurgence of stand-up. "Jokes were in and I had lots of them," says Vrana. "I mean, it started off a bit basic, with stuff about Yoda being the best sort of boyfriend a girl could have," she says. "If you want a recap: he's just the right height to go down on you for hours without hurting his neck; he has those big, dextrous ears; and he has 900 years of experience. What's not to like?" A lot? "Well, yes, after that it got a bit more sophisticated," she says. "I like playing on my status as a bit of an outsider to break down stereotypes and play with language. Of course, on stage, with an audience enjoying themselves, unsophisticated always works too."
Vrana began to tour internationally, across India, the uae and East Asia, and soon she co-founded the Angel Comedy Club in north London in 2010. Her career was motoring along nicely when, on tour in Malaysia in 2017, she fell seriously ill – or, despite what was written at the time, "not quite literally gravely ill", as she says. An intestinal perforation led to complications including paralysis, temporary blindness, loss of speech and months in hospital. Surely, there was nothing funny about it. "Don't be so sure," says Vrana. "For one thing, I'm a Greek woman trying to speak English with these lovely Malaysian nurses. You realise after a while that you have to 'do the accent' to communicate that you need turning or that you're in pain," she says. "I know; it's bad. We're not supposed to do that in comedy any more but in real life when you can hardly move your eyebrows? That's a different matter." The crowning glory, says Vrana, was that she got sick in the coastal city of Malacca. "It's famous for its straits and the fact that in Greek it means 'wanker'," she says. "I mean, it's too perfect for a comedian, isn't it?" Vrana's hospitalisation made the news across Greece, boosting her profile and leading to crowd-funding websites donating money for her return to Athens in a wheelchair. "It must have been a very slow news week," is all that she will say in elaboration.
The next move was the riotous gallows humour of her Staying Alive show, the poster for which depicts her raising a toast with the Grim Reaper. "I didn't beat Death," she says. "We had a great time; he just left the party early." The infamy of Vrana's incident has had one genuinely positive side-effect: that elusive career as a dramatic actress after years of flying under the radar has finally begun. "From my comedy audiences, I would like empathy rather than pity," she says. "But from my theatrical audiences, I just want pure adoration. I like being dramatic; it's faithful to my character."
The CV
2010: Co-founds the Angel Comedy Club in north London
2011: Starts performing in Athens
2013: Begins to tour internationally
2017: Suffers a serious illness while on tour in Malaysia
2019: Performs Staying Alive in Greece
2021: Stars in the Peter Quilter play Glorious! at the Ivi theatre in Athens