Fashion: Textiles / Amsterdam
Weave just begun
One company's experimental approach has wool manufacturers and brands spinning new yarns.
Before you took that new wool jumper home from the shop, it had probably already been on a long, bewildering journey. After being shorn from sheep in Australia or New Zealand, the wool might have been spun into yarn in Thailand, woven into various elements in Albania, then sewn together in Italy. After all of this, that lovely jumper might have landed in a shop in New York, Seoul and London. Often not even those involved in this journey have an overview of the whole process. "The average piece of clothing has been on three continents," says Borre Akkersdijk, the 36-year-old co-founder of textile studio and fashion brand Byborre. "That's more than most people travel to in their lives."
Dutch designer Akkersdijk is determined to upend the modus operandi of the textile industry. His Amsterdam-based team works directly with suppliers to develop new yarns and production methods, and to test designs on the seven industrial-grade knitting machines in its office. Byborre has become known for its collections of sculptural athleisure pieces that are made from high-performance materials, with durable, breathable and temperature-regulating properties, as well as for its fully transparent supply chain. But the bulk of the business, founded in 2015 by Akkersdijk and Arnoud Haverlag, has taken place behind the scenes. The studio has developed everything from bespoke knits for Nike and Adidas to upholstery for bmw cars and fabrics for Parisian haute-couture dresses.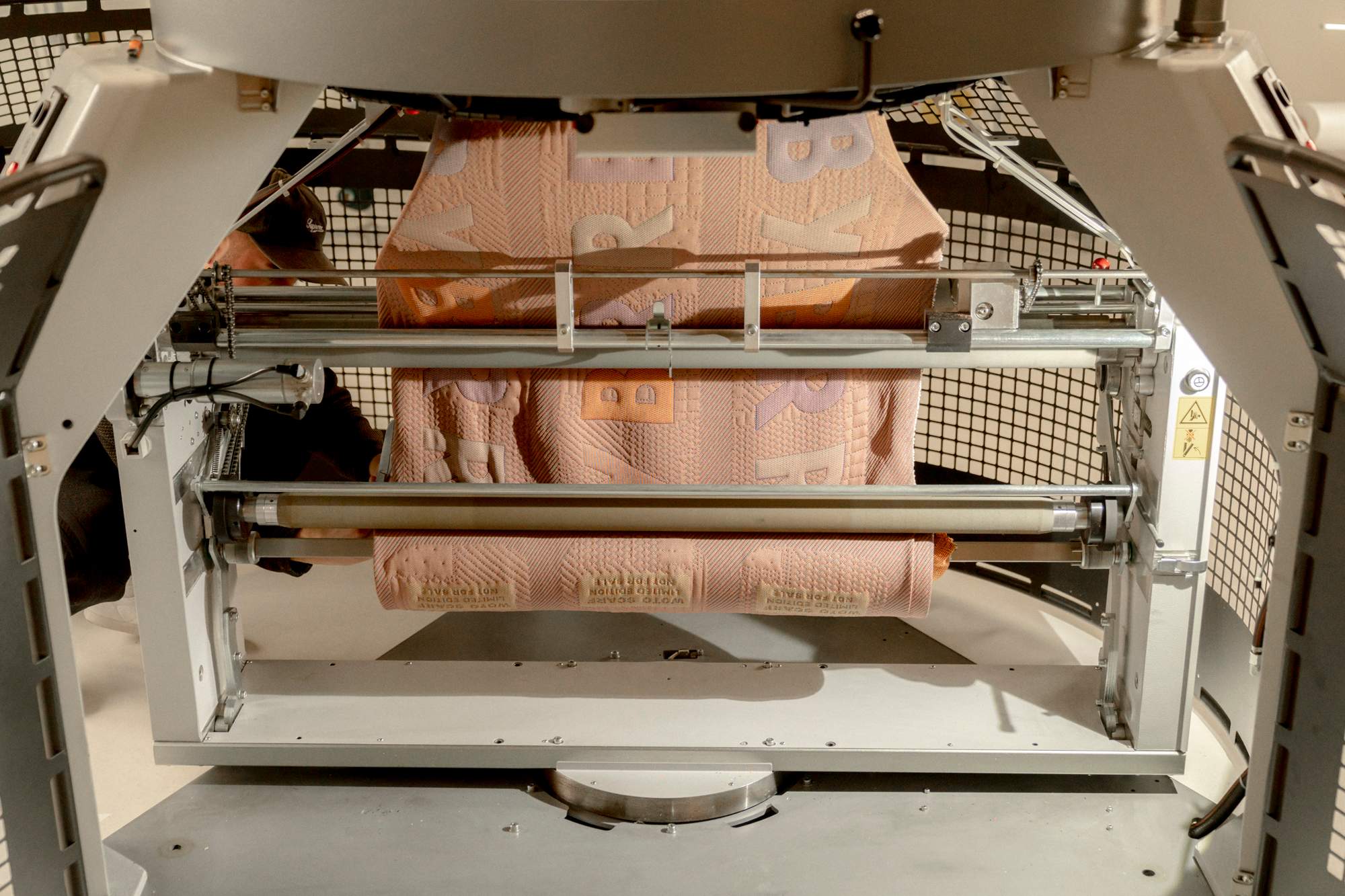 Now, Byborre has launched a showroom and a design platform that aim to foster fresh thinking and transparency in the industry. "Textile innovation has always been at the centre of what we do," says Akkersdijk. "We want to open up our ecosystem to everyone." The designer is showing monocle around The Window of Textile Opportunities (Woto), which is a new, glass-walled showroom housed on the ground floor of Byborre's Amsterdam headquarters. Woto brings together many of Byborre's long-time partners in one room, including knitting-machine makers Santoni and Mayer & Cie, packaging conglomerate Avery Dennison and nine of the world's leading fibre and yarn brands. Alongside stands showcasing the companies' newest products, there are ample meeting rooms and workspaces, which can be booked for free by design students and companies. Anyone curious can apply for a guided tour.
"Hopefully we can encourage brands to create products that have less environmental impact – and are more interesting"
"Woto gives us the opportunity to learn what all of these players across our industry independently bring to the table," says Rebecca Kelley, European head of product marketing at The Woolmark Company. The non-profit organisation, which represents Australia's wool farmers, has had a working relationship with Byborre since 2011; the companies have collaborated closely over the past five years to develop new materials with the natural fibre. "Hopefully we can encourage brands to create products that have less environmental impact – and are more interesting," says Kelley.
Visitors to Woto are invited to try their hand at Byborre's approach. Computer-equipped workspaces at the back of the room allow them to trial Byborre Create, an innovative digital design tool that lets them fully customise and produce textiles, using a range of materials that include moisture-wicking fine merino wool. Samples are created on machines in the office's knitting lab, which is spread across the ground and first floors. The textile can then go directly into production at the closest Byborre partner factory. The software was named best product in the 2021 Dutch Design Awards and it is easy to see why. It opens the door for independent designers to employ industry-leading manufacturers, while making the design process quicker and less wasteful too. Byborre has also partnered with institutions including New York's Parsons School of Design and the London College of Fashion. "I have students who come in here to try it out and at the end of the day they all talk about working in the textile industry," says Akkersdijk.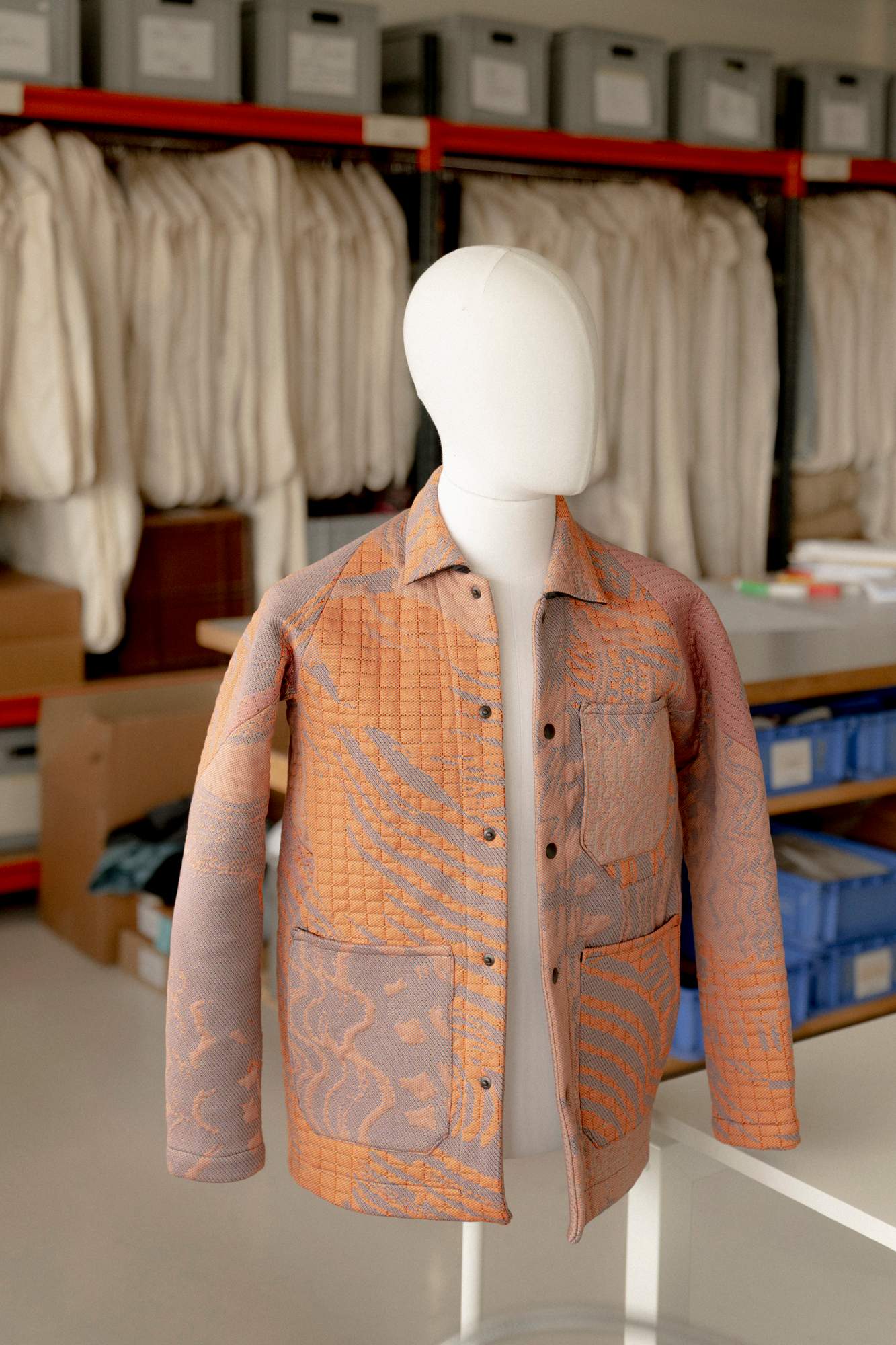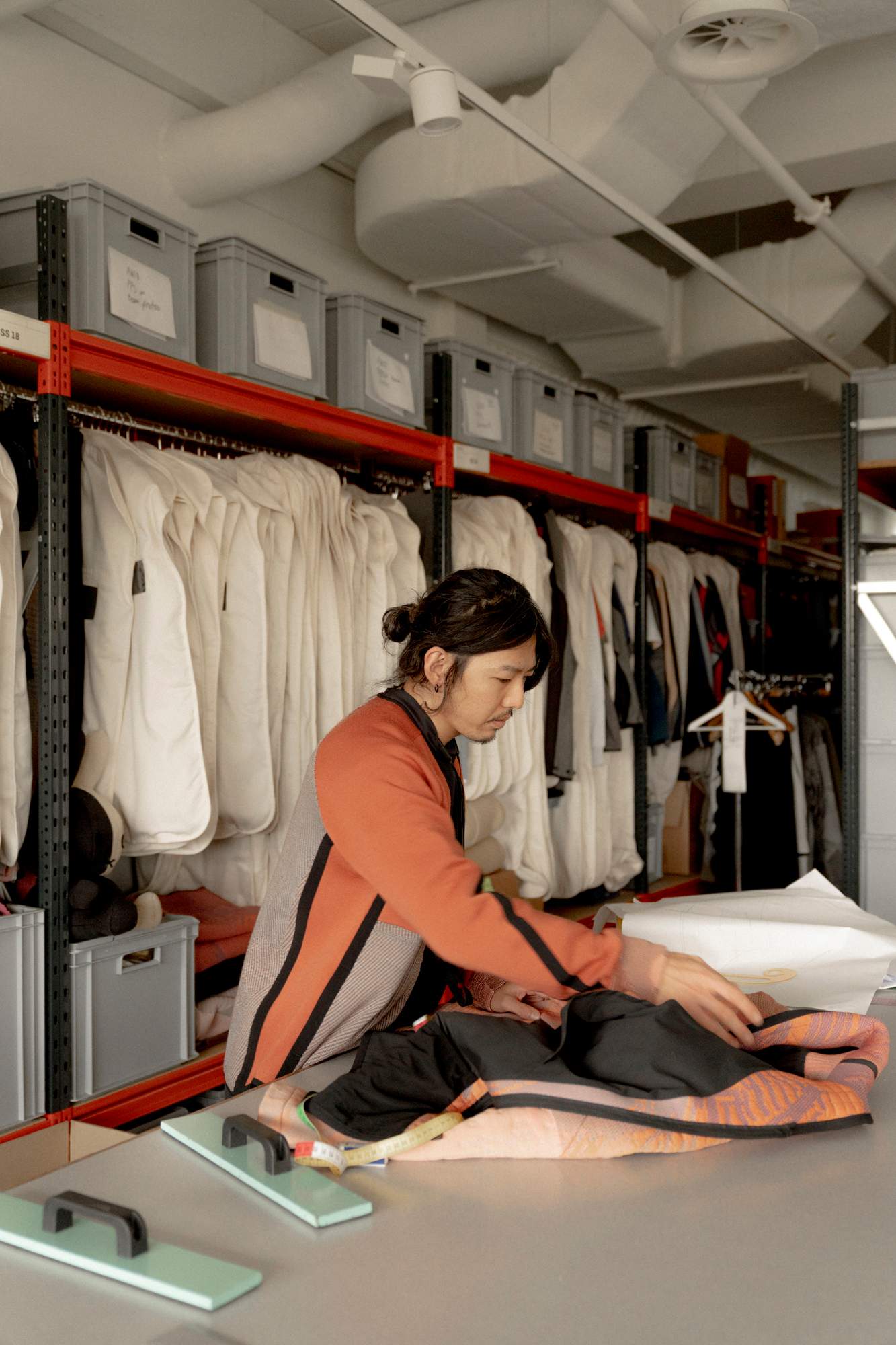 But it's not only design students who find inspiration from the space. Some of the most established companies in the industry are just as enthusiastic. "This way of connecting different entities is unique for our business," says Wolfgang Müller, sales director at Mayer & Cie. A large share of the world's textiles is knitted on the German company's circular machines but it is normally only in direct contact with the factories that purchase them. Through a presence at Woto, Müller explains that Mayer & Cie can exchange ideas with players across the industry, from yarn suppliers to product designers.
Akkersdijk has realised that, as well as seeking to create innovative materials and educating eager young designers, the industry could also reap benefits from more co-ordination. The designer recounts assembling all of the Woto showroom's partners on an introductory conference call. "We had universities, three different machine manufacturers and the largest wool and polyester suppliers in the world," he says. "And all the ceos were saying the same thing, which is that they want to be more sustainable and transparent. I realised that the fact that we are bringing these companies together to work towards the same goal, that is already really powerful."