The Agenda / Global
Affairs
Making sense of South Korea's presidential election and Cuba's best export.
politics ––– south korea
Crowning glory
James Chambers assesses the hair-raising pledges of the two frontrunners in March's South Korean presidential election.
---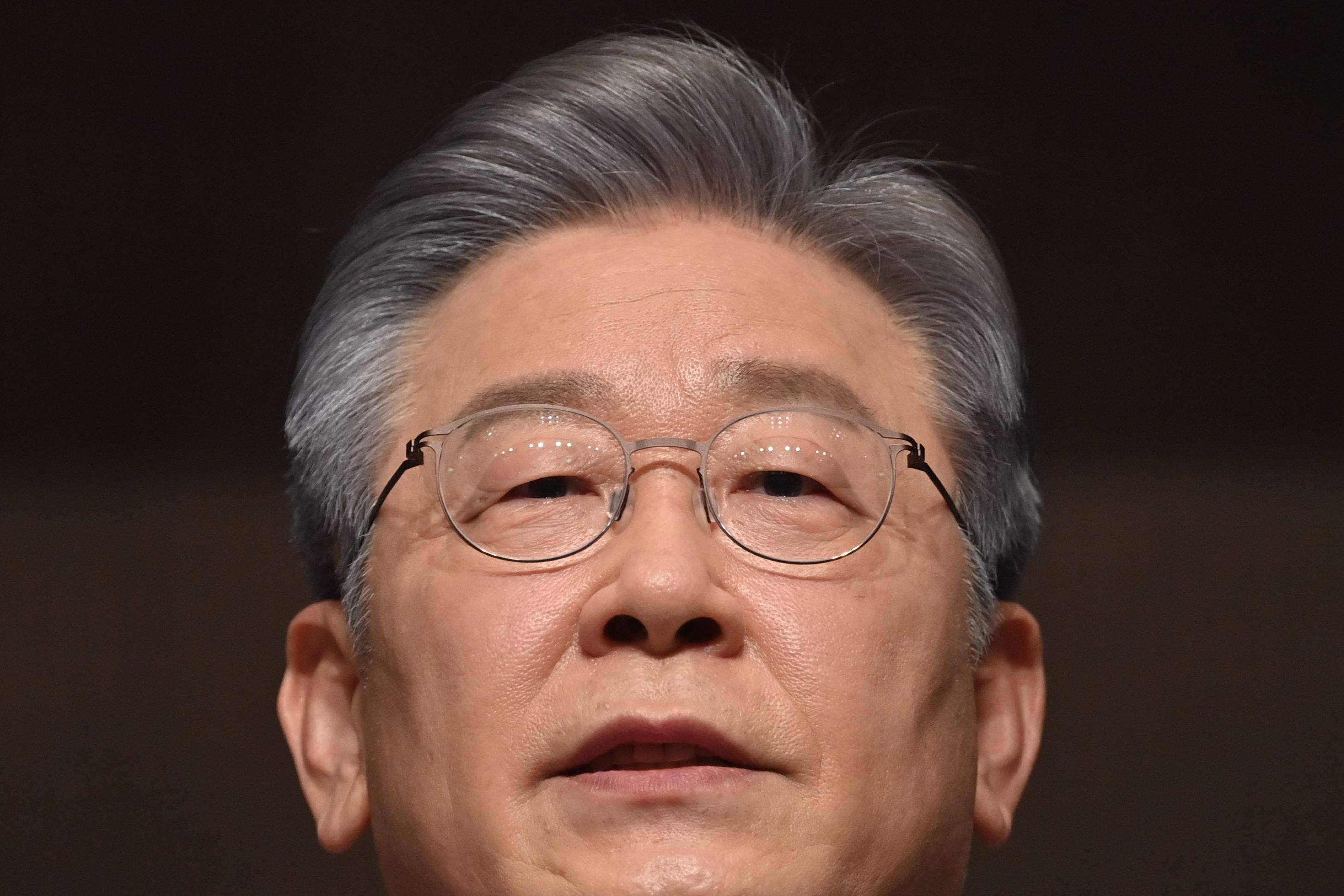 South Korea, which elects a new president on 9 March, has not escaped the populism that is rife in many democracies. The two frontrunners have both been accused of baldly pandering to voters. Lee Jae-myung, of the liberal Democratic party of Korea, is wooing older male voters with an unusual pledge to have the government fund hair-loss treatment for seniors. His closest rival, Yoon Seok-youl, of the conservative People Power party, is trying to win over the other end of the age spectrum with a costly promise to double soldiers' pay in a country with mandatory military service. 
Though the campaign has seen more scandal than serious debate, not all of the proposed policies are harebrained. Lee has supported moves to amend the constitution so that the president can serve up to two consecutive four-year terms, rather than the single five-year term that will see incumbent Moon Jae-in leave office in May. Moon has made similar calls during his presidency.
but Lee is the first candidate to call for such constitutional reform on the campaign trail. According to him, having to seek re-election would improve the accountability of South Korea's highest office.
But, given how divided public opinion is on this longstanding issue, a Lee presidency would probably delay any decisions until after the pandemic subsides and focus instead on more pressing issues, such as economic recovery, a belligerent North Korea and whether or not to break up bts. That's right: whoever becomes the country's 13th president must decide later this year whether the seven members of the boy band are exempt from military service. If the answer is no, K-Pop's biggest export will be forced to soldier on as a downsized outfit while its older members take a pay cut in order to learn how to fight. That decision, perhaps more than any other, might leave both mop-topped frontrunners pulling out their hair. 
---
Decades of authoritarian rule and crippling economic sanctions don't usually produce much joy but Cubans are famed for things that connote fun and good living: rum, cigars, danzón. This is testament to the country's rich diversity and its attendant spirit. Ballet dancer Carlos Acosta symbolises this symbiosis more than any other. 
After bursting onto the world stage in the late 1980s, his speed, athleticism and warmth made him a huge box-office draw. Since then, Acosta has transformed the often-staid world of classical dance, bringing a new exuberant energy to the choreography of George Balanchine and Rudolf Nureyev. 
While cold war-era dancers such as Nureyev defected to the West, Acosta has maintained strong ties with his homeland. In 2009, he organised the Royal Ballet's first tour to Havana and in 2017 opened the Carlos Acosta Dance Academy there. "Acosta conveys beauty, pain and joy so convincingly on stage, embodying the passion and resilience of his people," says Damarys Farres Toyo, founder of the London-based Cuban School of Arts. Given his impoverished upbringing, she describes his achievements as "nothing short of a miracle".
Cubans are infinitely proud of their miracle man but he has also become a powerful icon in the UK. Acosta was a principal guest artist with the Royal Ballet for 13 years and chose London's Sadler's Wells to debut his own production, Tocororo – A Cuban Tale. Finally, he became director of the Birmingham Royal Ballet in 2020, solidifying the Transatlantic bond. 
Acosta has subverted the image of ballet as an elite Western pastime and, second only to mojitos, has become Cuba's most successful (and refreshing) export.
---
elections ––– global
News in brief
1.
Friend or foe?
Serbia
Can anyone – or anything – stop Aleksandar Vucic and his Progressive Party? They have dominated Serbian politics since 2012, with Vucic serving as first deputy prime minister, and minister of defence. Elections on 3 April look set to extend that streak. Vucic's campaign can point to Serbia's progress in EU membership talks and the maintenance of ties with Russia. Steady economic growth and his appointment of the continent's first openly gay female prime minister, Ana Brnabic (see here), help him claim that "progressive" is not just the name of his party.
But Serbia's been slipping down the rankings of the Freedom House rights and liberties monitor for some time. With an atomised opposition, voters lack an alternative to the current president.
2.
Race to the top
France
President Emmanuel Macron is expected to ask French citizens to give him a second stint in the Élysée Palace. But pandemic fatigue, divisions over national identity and a hobbling economy have kept his approval ratings at a modest 37 per cent. 
The first round of voting is on 10 April, with the run-off two weeks later. Polls suggest that Macron will then run against either the centre-right Valérie Pécresse, Marine Le Pen of the far-right Rassemblement National or Éric Zemmour of the even further right Reconquête!.
---
defence ––– global
In the basket
In the basket: 75 Abrams m1a2 tanks, plus 52 armoured vehicles
Who's buying: Australia
Who's selling: usa
Price: $2.5bn (€2.2bn)
Delivery date: From 2024
This is a rather curious purchase. The m1a2s will replace the secondhand Abrams m1a1s that Australia bought from the US as recently as 2007. Also, no Australian tank has fired a shell in anger since the Vietnam War. However, defence chiefs sound enthused about the m1a2, despite concerns that this mighty tank is too heavy even for Australia's infrastructure. Nonetheless, they have emphasised its utility for possible future regional operations. "This system is the only part of the Australian Defence Force that can successfully operate in medium to high-threat land environments," said Lieutenant General Rick Burr, chief of the army. They'll have to schlep them there first.
---
The FOREIGN DESK
andrew mueller on...

The efficacy of sanctions
In January, the UK Foreign Office published its first annual report detailing which sanctions Britain now imposes independently of the EU. Of the 160 individuals and 13 countries detailed, some seem pretty straightforward – asset freezes and travel bans on the ghastly regime in Myanmar – while others are more quaint: vice-president Teodoro Obiang Mangue of Equatorial Guinea (by astonishing coincidence, the son of president Teodoro Obiang Nguema Mbasogo of Equatorial Guinea) is on the naughty list for spending the contents of his impoverished country's treasury on Ferraris and a crystal-embroidered glove once worn by Michael Jackson.
However, the question is whether they (and every other sanction) do any good, – whether they demonstrably improve the behaviour of their targets or merely allow the imposer of the sanctions to claim that they have done something.
It is worth at least considering if those regimes most regularly targeted (Russia, Venezuela, North Korea, et al) fear sanctions, and the associated isolation, more than they fear the opposite. The engagement and relationships fostered by trade and cultural exchange might be a space in which the UK (newly Brexited and still in possession of considerable cultural clout) could exercise its independence and make use of a formidable soft-power capability. 
I've visited a few places that were, at the time, under sanction by much of the  world: Saddam Hussein's Iraq, Slobodan Milosevic's Serbia, Iran. The people hardest hit were not the criminals whose behaviour had attracted this collective punishment. In fact, it felt like the sanctions were working pretty well for the regimes: despots thrive on the idea that they are heroically defending a beleaguered nation against a hostile world. 
The fall of Milosevic in late 2000 has been claimed as a success for sanctions. Certainly, by then, a critical mass of Serbs was fed up with the privations that nearly a decade of strictures had caused – or worsened. But it's a heavy penalty to impose on largely blameless people and there is no guarantee that they'll eventually thank you for it. Serbia, for example, is yet to develop into a model of pro-Western liberalism.
I was in Belgrade during the twilight years of Milosevic's misrule. I've since recalled the exasperated words of a Serb contact at the time – one of those whose efforts to oppose Milosevic were not abetted by the disruption to everyday life that sanctions were causing. "What good," she wondered, "does anyone think will come of locking us in a cage with a maniac?"
---
diplomatic spat
Little for large
Who vs who: Taiwan vs Nicaragua
---
What it's about: Nicaragua exchanging its diplomatic relationship with Taiwan for a diplomatic relationship with China. Unsurprising, perhaps, but the Central American country has been exceptionally graceless about the transition: giving Taiwan's diplomats just two weeks to leave, then seizing their premises in Managua and presenting them to the incoming Chinese embassy. Taiwan condemned this behaviour as "gravely illegal". Intriguingly, Nicaragua also bestowed citizenship upon Taiwan's former ambassador, Jaime Wu, prompting furious demands from Taipei that he come home and explain himself.
---
What it's really about: China's whittling away at Taiwan's global legitimacy. Nicaragua's defection leaves Taiwan with just 14 full diplomatic partners and will be perceived by Taipei as a menacing development. Of those 14, eight are in the Central American/Caribbean region and one of those, Honduras, has a new president, Xiomara Castro, who campaigned on making the switch (though she has backtracked somewhat). Guatemala's president, Alejandro Giammattei, has reaffirmed his nation's amity towards Taiwan but he might just have been trying to push up the price that China is willing to pay.
---
Likely resolution: There will be more of this: China has picked off nine Taiwanese allies within the  past decade. Taiwan can still take heart, however. There are nations that have ditched it for China and then returned upon receipt of a better offer.
---
Images: Getty Images. Illustration: Jesus Prudencio