Affairs: Terror trials / Paris
Defending the impossible
As the trial of those accused of involvement in the 2015 Paris attacks progresses, France is transfixed by its accounts of grief, trauma and terror. But while populists are weaponising the unfolding drama to garner support, others see it as a test of what the nation stands for.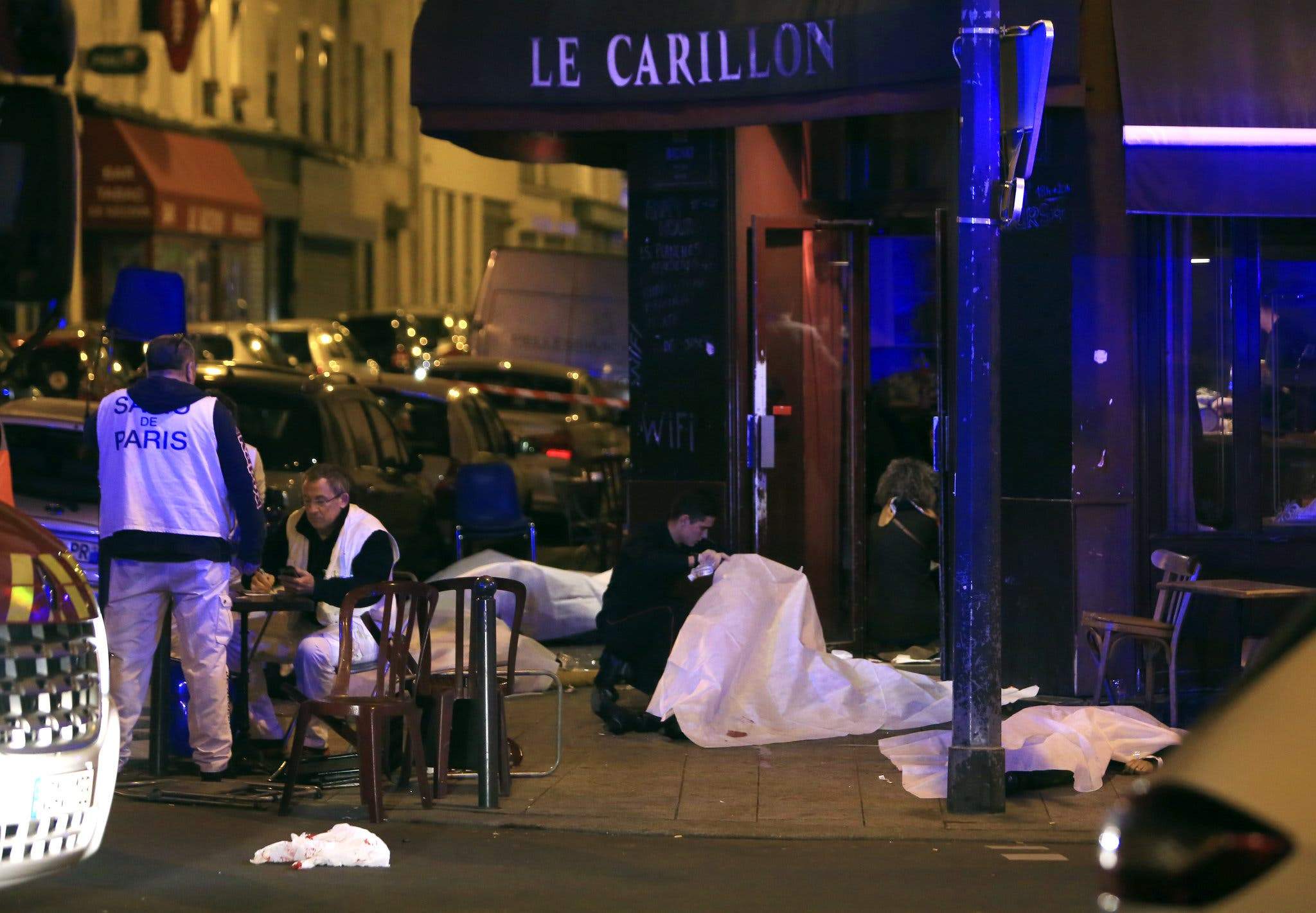 It's 21.16 on Friday 13 November 2015 in the Saint-Denis suburb of Paris. A friendly match between France and Germany has been under way for about 15 minutes when a huge explosion is heard outside the Stade de France. Neither the players nor the 80,000 spectators realise it yet but a suicide bomber has just activated his explosive belt. He has killed himself and a passer-by and seriously injured dozens more. At about 21.20, a second blast echoes through the stadium. Another suicide bomber has detonated his explosives, this time without causing any loss of life apart from his own. At this moment, Patrice Evra, left-back for Les Bleus, has possession of the ball. He pauses and then looks towards the sky. This image will become engraved in people's minds.
President François Hollande, who is at the match, is informed that France is under attack. He hurriedly leaves the stadium and heads for Paris, where at 21.24 a black Seat León brakes in front of Le Carillon, a café in the northeast of the capital. Three men armed with Kalashnikovs get out of the car and fire a hail of bullets at the dozens of customers who are drinking on its terrace and at people dining at Le Petit Cambodge, a restaurant across the street. Thirteen people are killed and many more are severely injured.
The attackers continue their deadly assaults, targeting customers on two further restaurant terraces in the same area. The gunmen kill 26 people here. Two of the attackers then flee, abandoning their vehicle. At 21.41, the third man in the team detonates his belt inside the Comptoir Voltaire café. He fails to kill anyone apart from himself but injures eight diners.
Six minutes later, at 21.47, three other assailants armed with assault rifles enter the Bataclan concert hall, where some 1,500 people are watching a performance by US rock band Eagles of Death Metal. For about half an hour, the terrorists shoot into the crowd and engage in gunfire with the first two policemen who enter the hall. The officers hit one terrorist, who then blows himself up. The two remaining Bataclan terrorists, who are now holding a dozen people in a tiny room at the venue, are shot dead at 00.18 by an elite unit of the French police. No hostages are killed during the rescue but 90 people have been massacred in the theatre and several hundred more injured.
Meanwhile, a final suicide bomber blows himself up at the Stade de France.
In total these nine men (four French, three Belgian and two Iraqi) have killed 131 people and injured 875. Seven are dead; the remaining two will be killed by police five days later during a raid in Saint-Denis. But still at large are several other associates who have allegedly been key players in the attacks: driving the killers to the targets, making the explosive devices. These include Salah Abdeslam, whose brother, Brahim, was one of the men who attacked the restaurants and bars, and Mohamed Abrini, who is alleged to have driven the attackers to Paris. Both men will eventually be arrested.
The terrorist attacks, the deadliest postwar atrocity in France, were reportedly planned in Syria several months earlier. They are claimed by Islamic State.
The trial begins
After years of investigations – and with case files now running to more than a million pages – the trial of the men accused of involvement in the Paris attacks began on 8 September 2021. It is scheduled to run until June. The numbers associated with the prosecution are staggering. There are about 2,500 civil parties (people who survived the attacks and the families and partners of those who were slain), 330 lawyers and 20 defendants, including five who are presumed dead in Syria and are being tried posthumously (under French law, where there is no proof of death, suspects are included in proceedings in case they resurface) and one held in prison in Turkey. But keeping the trial on schedule is already proving difficult.
On 27 December it was announced that the main defendant, Salah Abdeslam, had tested positive for coronavirus. Abdeslam spends his time in court inside a 40 sq m box made from armoured glass, where he sits shoulder to shoulder with 10 more accused men (three others are out on bail) and a team of elite military police. This means that more than 30 people are squeezed into this space at the back of the huge courtroom, which has been specially designed for the trial inside the sumptuous Palais de Justice de Paris.
Abdeslam probably contracted coronavirus in Fleury-Mérogis, Europe's largest prison, where he has been locked indoors for 22 hours a day for the past five years (after being arrested in Brussels in March 2016, he spent several months in a Belgian prison). And he is being filmed 24 hours a day while incarcerated, even when he goes to the bathroom – an unprecedented measure in French legal history.
After taking the advice of various medical experts and a hearing held to decide whether he could appear at the trial despite testing positive, the court decided that it was wisest to delay the proceedings. Abdeslam eventually returned to court on 11 January but another defendant has since caught coronavirus, causing even more delays.
The proceedings are overseen by the president of the court, Jean-Louis Périès, a judge with 40 years of experience, who is expected to retire when the case ends. However, it seems that the virus, not Périès, will determine when that will be. The judge is assisted by two court officers, who are entitled to ask the witnesses questions and deputise in his absence, and a panel of six more judges.
The trial has been gruelling, tense and emotional. In the first weeks of the hearings the court heard from a police commissioner who explained that the case had involved the mobilisation of 1,000 investigators, logging more than 4,000 pieces of evidence and taking statements from 8,000 people.
The court has also had to view the crime scenes. "Scenes of war," said a police officer, his voice trembling six years after that night's bloody events. He described to the court the shredded flesh, the debris, the tangles of dead bodies, the bullet shells and the Kalashnikov magazines found on the ground. Other officers recounted the intensity of the police assault against the terrorists in the Bataclan, where the smell of death, blood and gun­powder filled the air.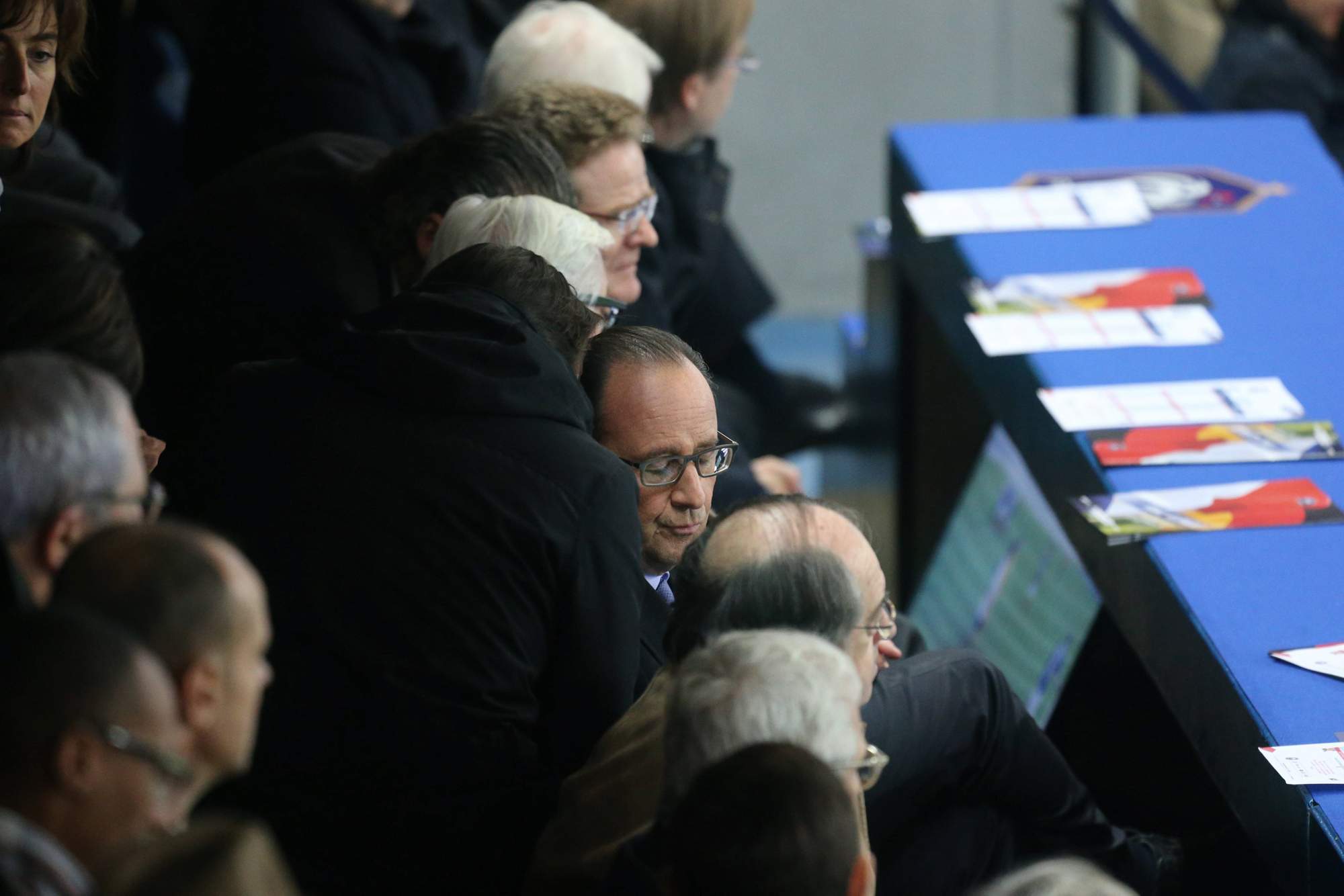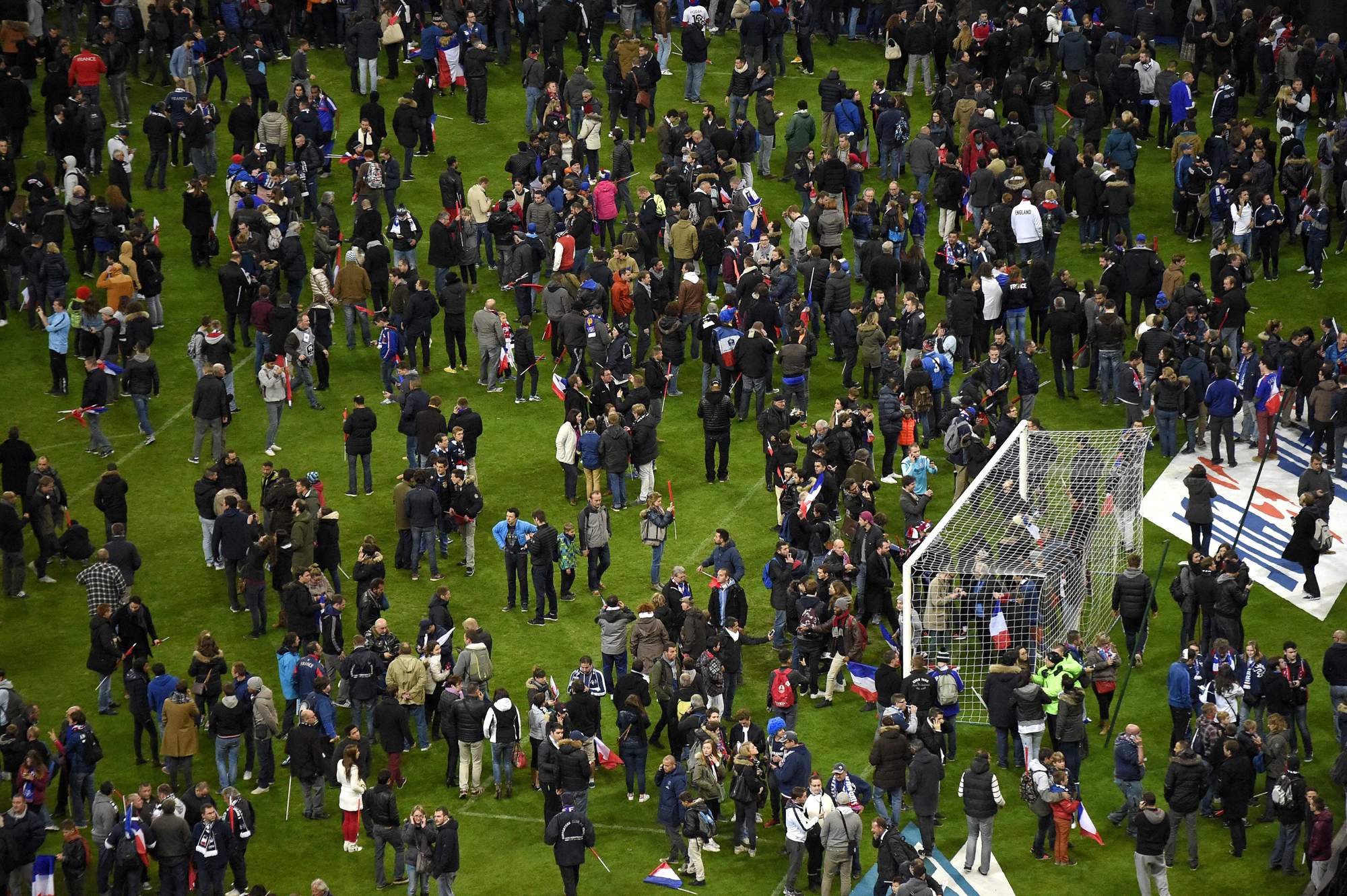 Christophe Molmy, former head of the bri (the French elite police squad), talked about standing "in the middle of bodies that were pulling on our trousers to be saved". In the end there were some 123 bodies and many fragments of bone and flesh that had to be autopsied back to back for more than a week. The forensic scientists logged every exploded skull and every perforated organ, according to the clinical details given by Bertrand Ludes, former head of the Paris Forensic Institute.
But there is more on trial here than a small group of men. This is also proving to be a test of what France stands for as a nation, especially when much of it is being played out during a presidential election cycle with polarising candidates expressing brutal views on migrants but also on how they believe justice should be delivered. Right-wing pundit and presidential candidate Éric Zemmour says that he wants to modify the French law to give citizens the right to "excusable defence", so that a shopkeeper who is being robbed, for example, can use any means to protect themselves. And the trial has another focus: how a generation of people who grew up with more or less the same social codes ended up taking such opposing paths through life. The terrorists and the terrorised, the defenders and the prosecutors, are all caught up in a spectacle that is simultaneously gripping and troubling France.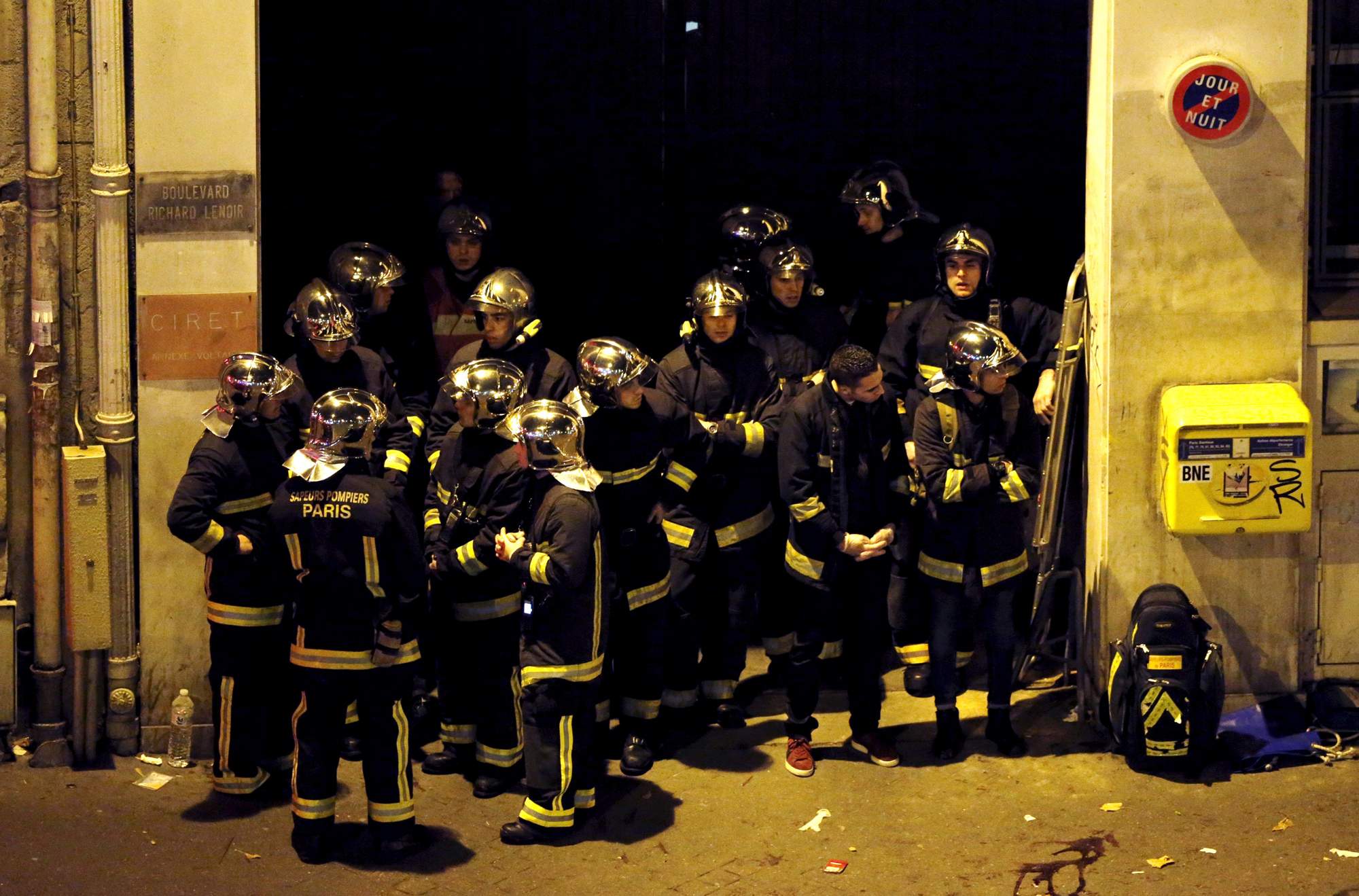 The victims
Last October, some 370 survivors and relatives of the victims started telling their stories to the court, describing the attacks and how they have continued to affect their lives. They spoke at a rate of about 15 people a day; this part of the trial alone ran for five weeks.
The accounts were terrifying and poignant, an ocean of distress. "There are as many 13 November [stories] as there are victims," a young woman told the judges. Every witness had their own perspective on the attacks; these were young men and women who bore physical scars or psychological wounds, often both. Many wondered aloud why they were still alive and not their friends, their companions, their brothers or their partners, who had died in front of them.
Sometimes their survival was simply down to luck – they had popped outside for a cigarette, gone to order a drink or stepped away to make a phone call. And then a bullet just grazed them but hit the person next to them. The smallest things saved lives.
I think about 29-year-old Juliette (for their future security, civil plaintiffs did not publicly reveal their surnames). In just a few words, she seemed to capture the time that we live in, her generation and the harsh realities of contemporary terrorism. "That evening I was with a boy I didn't know, in a neighbourhood I didn't know, in a café I didn't know," she said. "We had met thanks to a dating app. He had chosen the place. It was our first date. All of a sudden there was a burst of gunfire. Bullets, chaos, debris. I was wounded in the arm. Cédric was shot next to me. He died in front of my eyes. We did not know each other," she concluded, tears falling.
"It was our first date. All of a sudden there was a burst of gunfire. Bullets, chaos, debris. I was wounded in the arm. Cédric was shot. He died in front of my eyes"
Or Lydia. "My parents are Algerian," she said, standing just 10 metres away from the defendants. "My three brothers are Muslims. In the Qu'ran, killing is one of the greatest sins." At the time of the Bataclan attack, she was in the pit of the theatre. That she got out of there alive was, she believed, a miracle.
"Boom, boom, boom, boom, boom, boom, boom – that's the sound of seven Kalashnikov bullets," said Olivier, as he mimed holding a gun in his hand, which he then pointed at the defendants. He had been at Le Carillon, one of the cafés that the terrorists targeted. 
As the terrorists were firing their bullets inside another bistro, La Belle Équipe, a young man called Khaled "asked God for help, in Arabic and out loud, because I am a Muslim". In the courtroom, he turned to the defendants and said, "The same God as yours in fact... but the right God, the right one."
Sophie recalled that at the Bataclan, among the dozens of dying people and those who were pretending to be dead, she spotted someone she didn't know dying next to her. "This boy, I used him as a bag to protect me from the bullets," she said.
This is terrorism. It is people who go out to murder, who shoot people in the back while they are dancing or sharing a bottle of wine. Terrorism is about men and women who, years later, are still scarred, angry and broken. Terrorism is about people saying that their lives can never be the same again: a generation robbed of its youth.
Most of these testimonies were given without a shadow of anger, though some victims wished it was possible that the defendants, if convicted, could be sentenced to death so they never have to hear of them again. This divide is seen outside the court in the presidential election campaign, where Zemmour is seeking to use the trial to further his views on migration and the threat of the other. This narrative is likely to become even more pronounced because a further 70 victims are currently scheduled to give their testimonies to the court before the first round of voting.
The fanatics
The second major phase of the trial began in January with the interrogation of the accused. The prosecution lawyers and judges attempted to get inside the heads of these young men, many of whom grew up in the Molenbeek district of Brussels, an area with a large Muslim population. These were young men who had become involved in gambling and drugs, who had spells in prison and who were small-time thugs until fanaticism called. This stage, which will run until at least April, is the heart of the trial. It interrogates religious fanaticism and Islamic State, the terrorist organisation for which the defendants are accused of working. The judges want to understand when and how they were radicalised – and how they prepared for the attacks.
Mohamed Abrini is a 37-year-old Belgian-Moroccan with a wispy beard. When questioned on the stand, he alternates between evasiveness, if the questions are too precise for his liking, and spouting bad-boy punchlines. "What do you think – that we came out of our mothers' wombs with Kalashnikovs?" he said. These words, spoken in November, offer an insight into a man who was nicknamed "Brinks" by his friends, after the notorious Brink's-Mat gold bullion robbery, because of his skills as a burglar. He often sounds a little distressed when questioned but he was calm when he told the judges in January, "Sharia is the divine law above the law of men. I would go and live in a country that applies it if I were still free."
It was during a spell in prison in 2014 that Abrini is alleged to have been radicalised. That year his younger brother, Souleymane, died in the ranks of Islamic State. Suddenly gone from Mohamed's life were beer and nightclubs; instead, like many of his friends from Molenbeek, he started following in the footsteps of jihadists.
First he went to Syria for 10 days at the end of June 2015; he claims that this was to pray at his brother's grave. The following month he travelled to Birmingham in the UK to collect cash from an alleged jihadist who was linked to Islamic State, then headed on to Manchester, where he took pictures of Old Trafford football stadium. That was just tourism, he has said. On 12 November that year, Abrini was on the "death convoy", as he calls it. He was in one of the three vehicles linked to the Paris terrorists that was en route from Brussels to the French capital. He left the cell in the city, before returning to Brussels that evening for reasons that are yet to be fully explained.
Four months later, on 22 March 2016, Abrini accompanied two suicide bombers, Najim Laachraoui and Ibrahim el-Bakraoui, to Brussels airport. While these men used their suicide nail bombs, Abrini fled without detonating the explosives that he had packed on to a luggage trolley. But he was caught on the airport's cctv sporting a distinctive dark bucket hat. The hunt was now on for "the man in the hat". An hour later there was another explosion in a train carriage at the city's Maalbeek station. Abrini was arrested in Brussels on 8 April.
His childhood friend Abdeslam, who had been on the run since the 13 November Paris attacks, had been arrested a few days earlier in Molenbeek after a shoot-out with the police. Was it the sense that the net was closing in that prompted the Brussels bombing spree that killed 35 people, including three terrorists?
The court has also heard from Abdeslam. On the first day of the trial, he appeared in court dressed entirely in black, his thin face sporting a full beard and trimmed moustache. He recited the shahada, the Muslim profession of faith – "There is no God but Allah and Muhammad is his messenger" – before answering Périès's questions in a tone of defiance.
"Profession, Mr Abdeslam?"
"I gave up any profession to become a fighter for the Islamic State."
"Is that so? I have noted 'casual worker'," replied the stoical Périès.
From the outset, Abdeslam has said that he will not submit to the court's justice and he uses every chance to justify his acts, improvising at will if his microphone is switched on. "These 'terrorists' you speak of, they are my brothers," he has said. Yet at other times he also comes across as a polite, pleasant 32-year-old and addresses Périès as "Mr President" and sits or stands as required.
The lawyers
Abdeslam's lawyer is Olivia Ronen, who was not well known before he appointed her. Like her client, she is 32 years old. Ronen and her colleagues on the defence benches (there are about 30 of them) are among the most eloquent lawyers of their generation. They are promising young professionals who practise law with a deep humanistic conviction that everyone, even a terrorist, has the right to be heard and defended for what he or she is and protected from society's clamour for revenge.
"We realise in this courtroom that our main principles of criminal justice are being threatened, precisely because this trial is highly publicised and society is adding pressure," says Abrini's lawyer, Marie Violleau. "This needs constant vigilance." Violleau highlights how some of the victims' lawyers have tried to use the trial to promote their own political agendas, such as giving off-duty police officers the right to carry guns. "I had to raise my voice to remind people that this trial was taking place in a court of law and not on a television set," she tells monocle.
These criminal lawyers have set themselves up as a bulwark for the rule of law by "defending the impossible". In their eyes, under all circumstances, the law must prevail over emotion and fear.
But perhaps the words that best explain what is happening are those of Aurélie Silvestre. On the night of the Paris attacks, she was 34 years old with a three-year-old child and pregnant. Matthieu, her partner of 15 years, was murdered at the Bataclan. This is how she concluded her testimony, explaining her version of justice being done. 
"When I tell my children about the trial, I tell them that one day the victims passed food to the defendants," she said. "And that the [defence] lawyers chipped in to pay for a good defence for the 'bad guys'. I can explain to my children that justice is only what is fair. Once a friend of mine told me that this courtroom is the country we want to live in. I think she's right."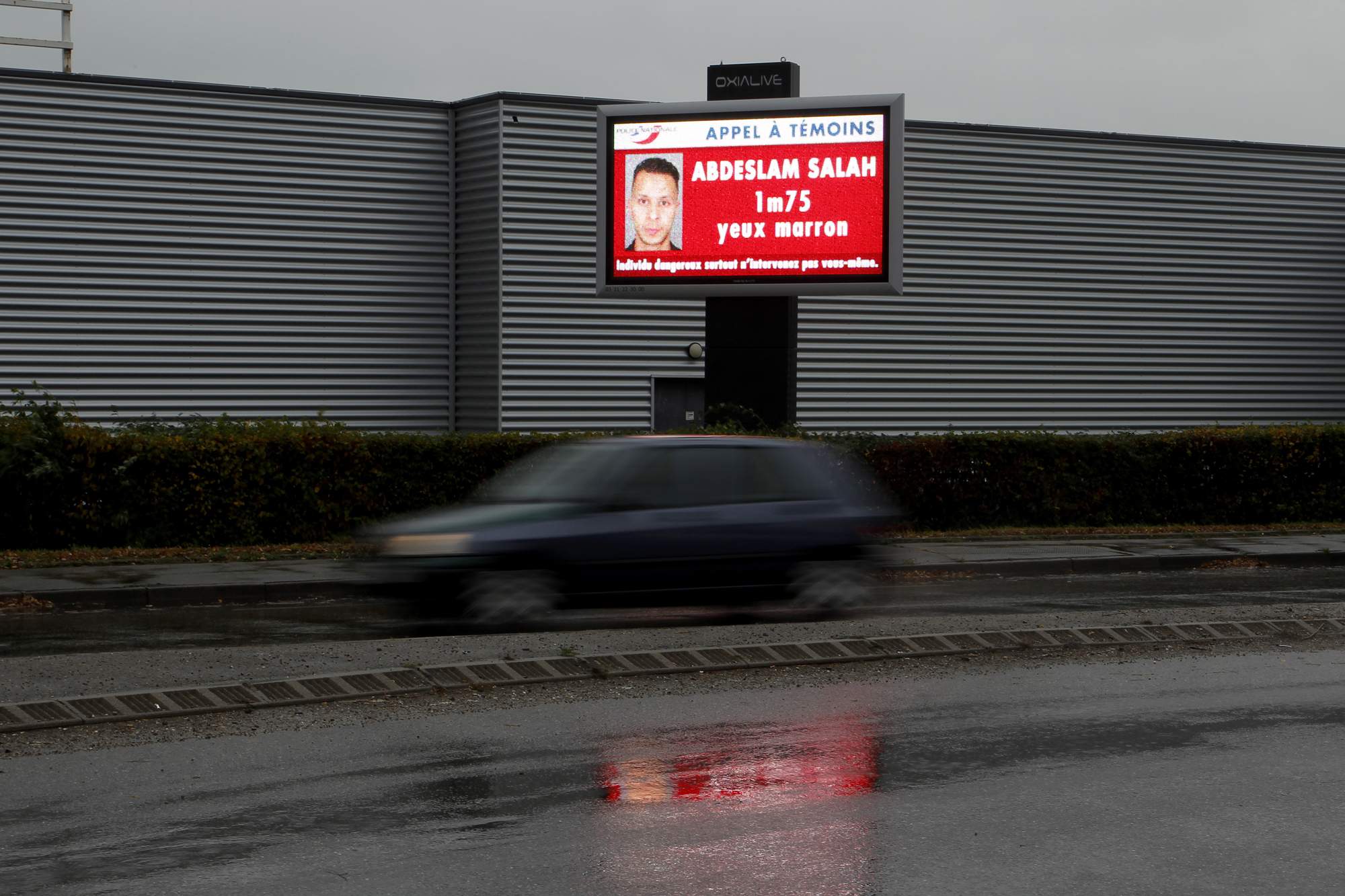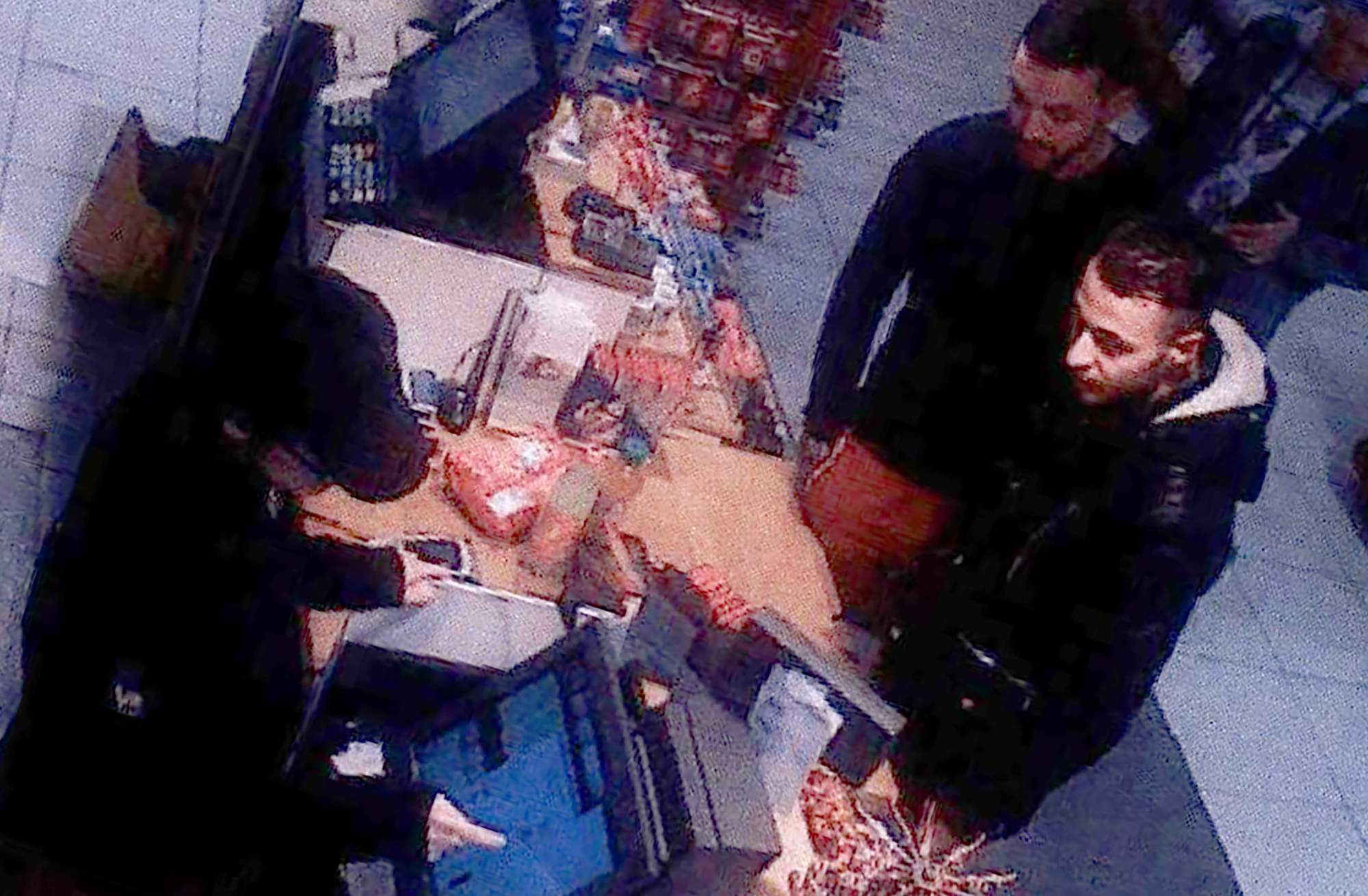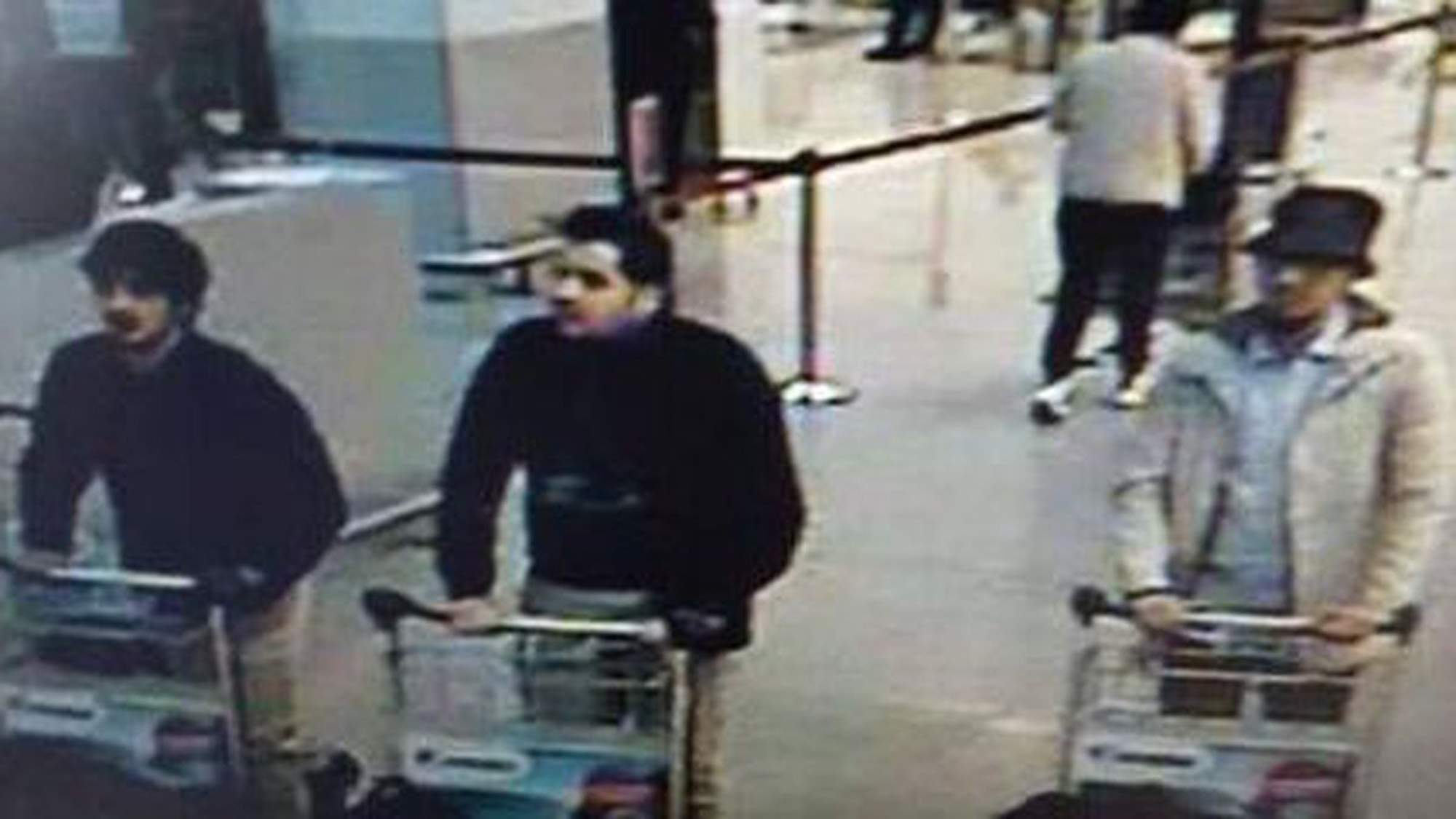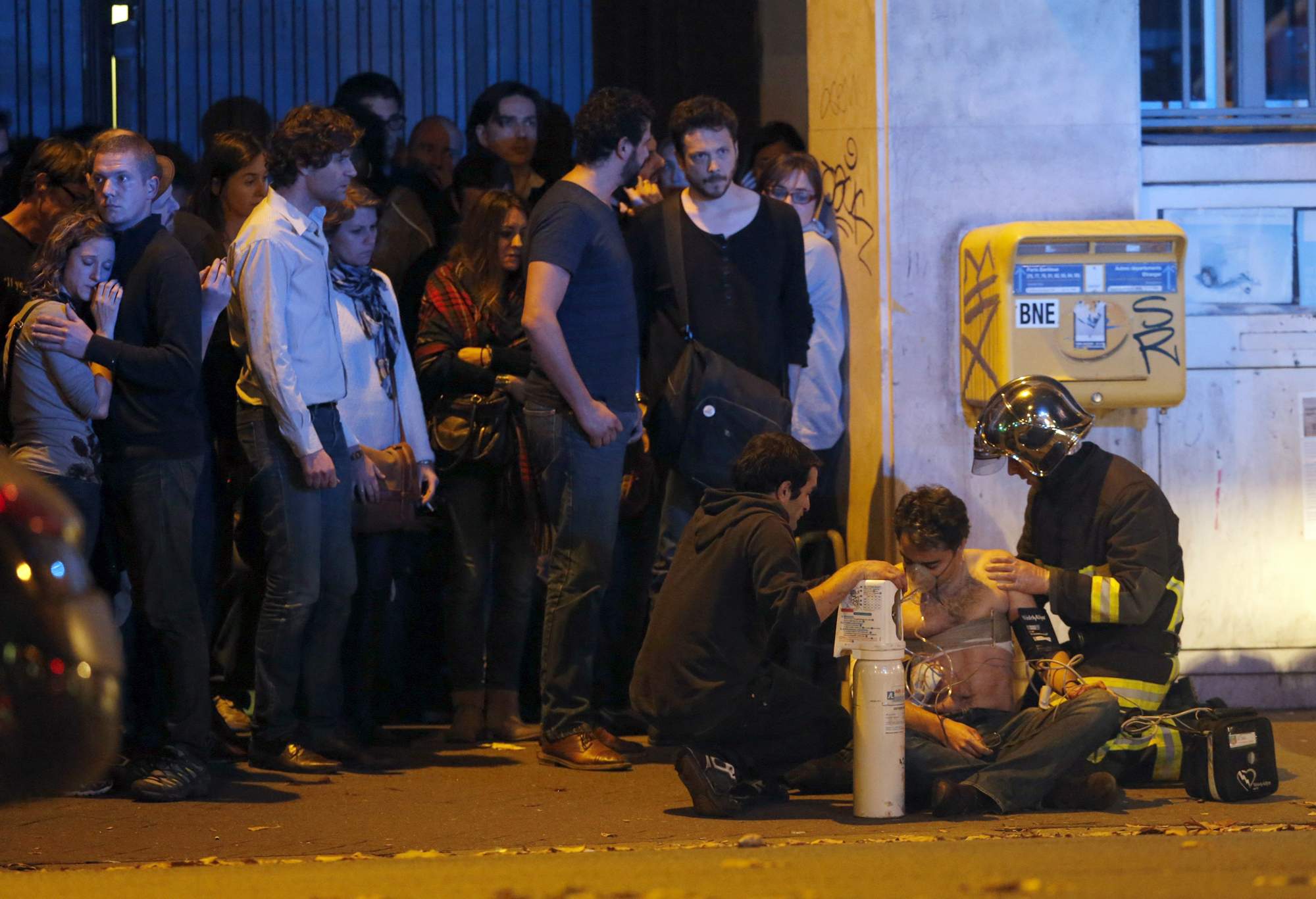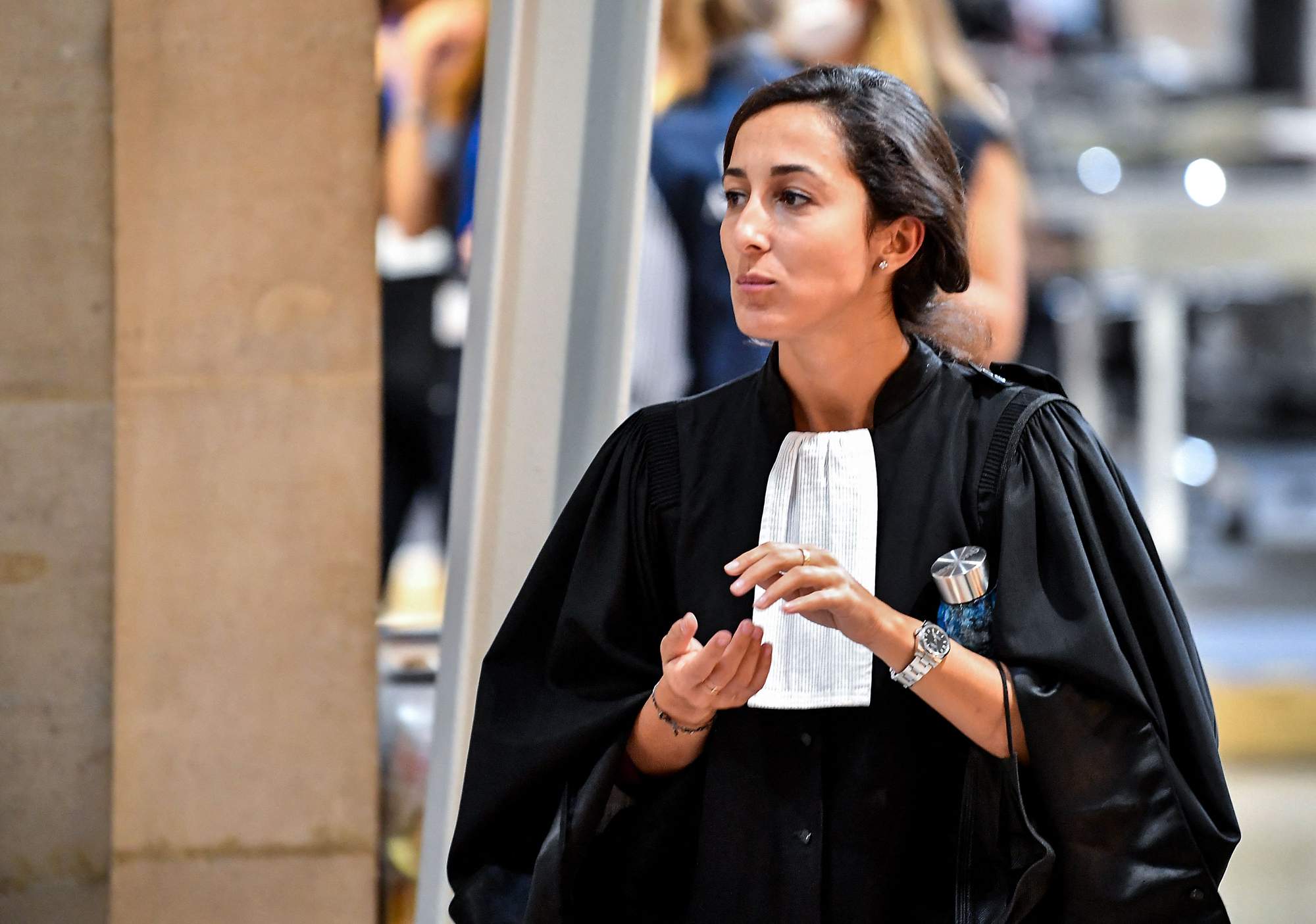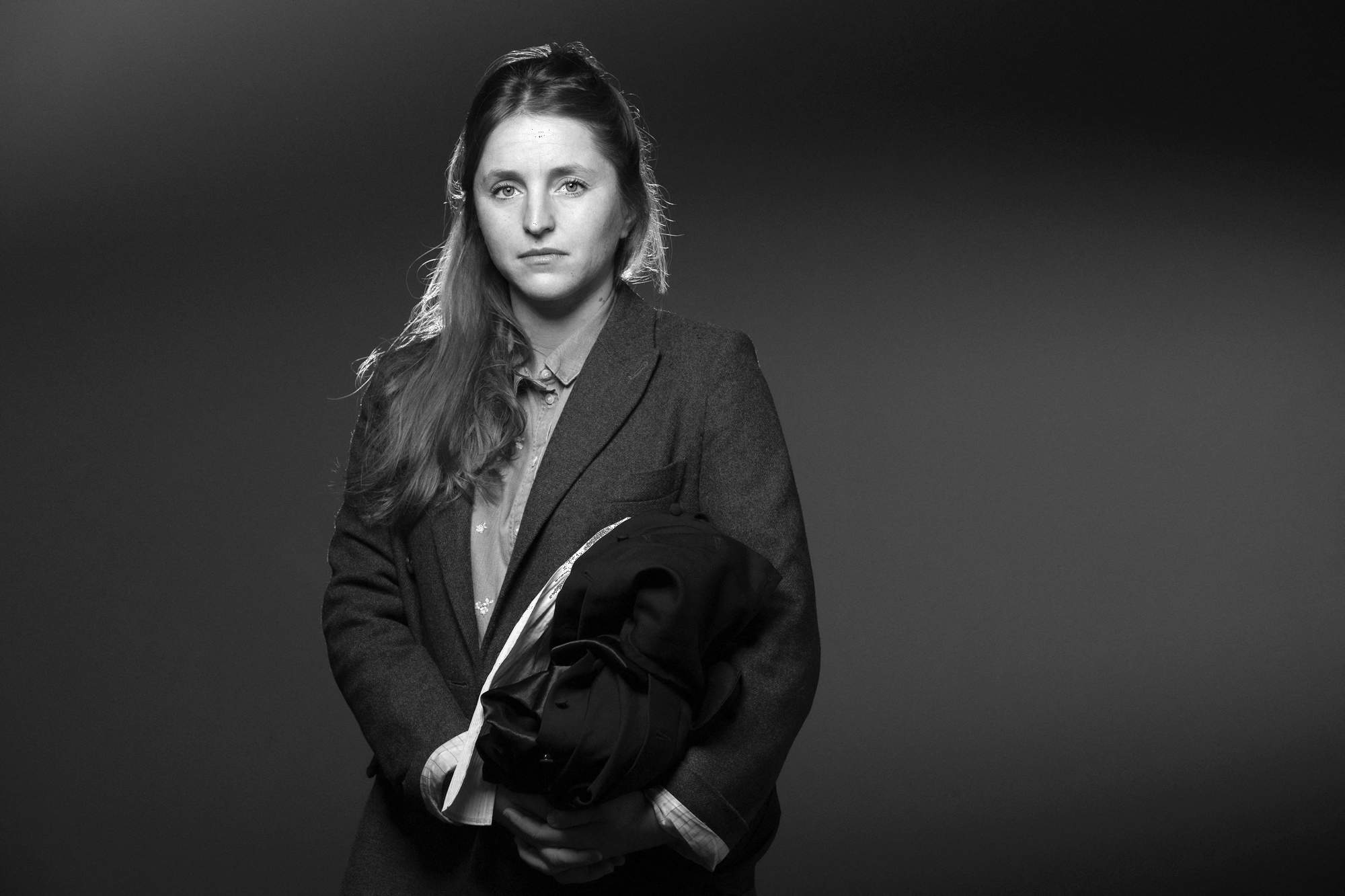 ---
About the writer
Journalist, TV reporter and documentary-maker Auda has reported on conflicts and crises in Iraq, Libya, Lebanon, the Central African Republic and Haiti. He spent four years in Jerusalem as Israel and Palestine correspondent for France 24 and, in 2021, made a film about the assassination of teacher Samuel Paty by a jihadist. He is attending, and preparing to write a book about, the 13 November trials.
Images: Associated Press, Getty Images, Reuters