15 years: Class of 2007 / Global
Dream team
We track down a few of Monocle's launch team to ask, 'What happened next?'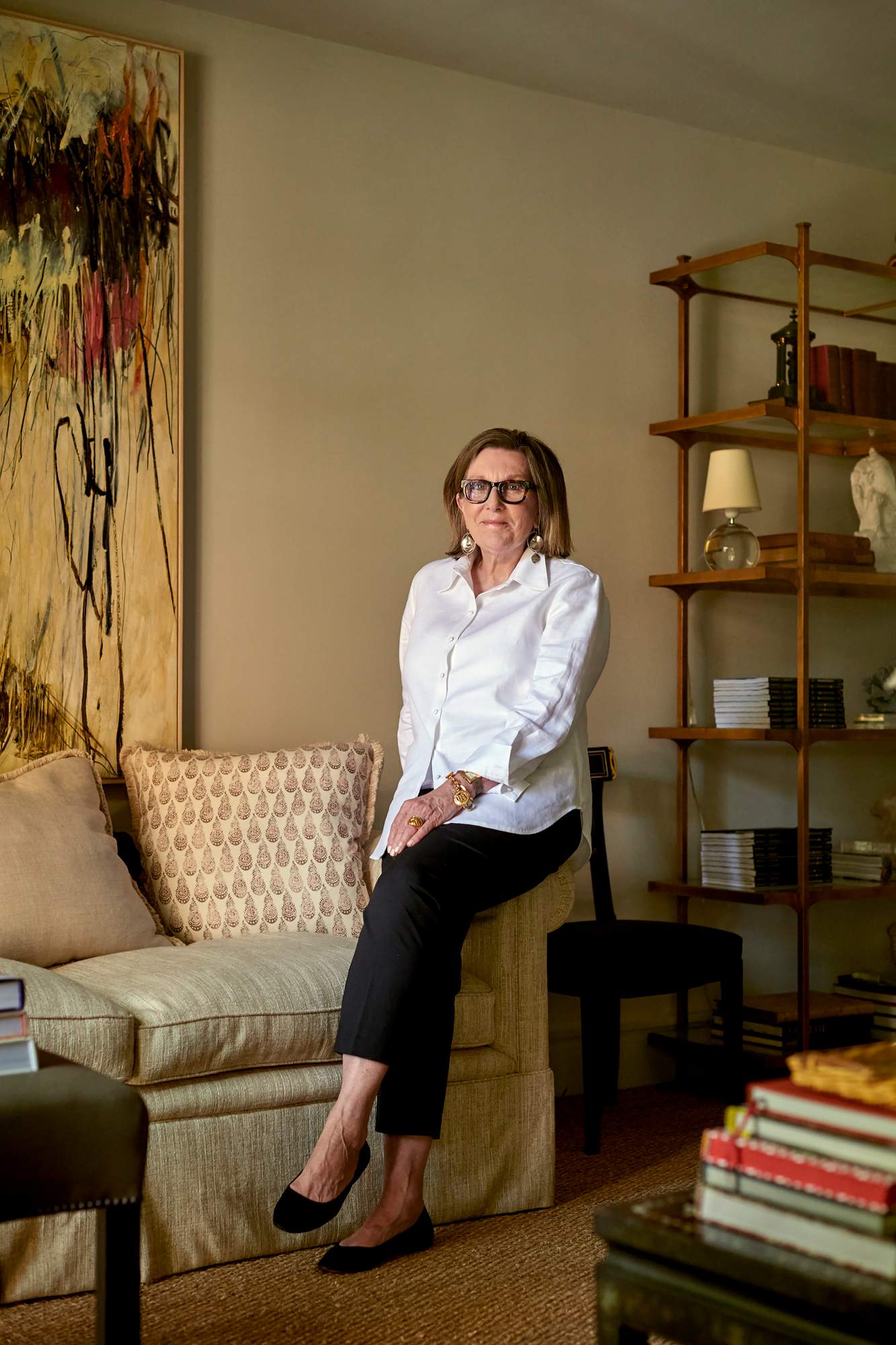 Was: Managing director
Is: Interior stylist
"I was working in Moscow in 2006, heading up Condé Nast in Russia. I took a call from monocle founder Tyler Brûlé, who said he had an idea for a new magazine that could speak to a well-informed global audience. I remember saying, 'Is this the time to start a magazine?' Tyler put together a brilliant presentation in a fabulous office in London and then we hit the road to raise the finance required. I recall one phrase well: 'Reading this magazine will be like being lucky enough to sit next to the most interesting person at dinner and leaving it feeling well informed and at the same time having your thinking challenged.' I remember looking at my shelves at the end of the first year and seeing the issues stacked side by side. I knew that monocle was on the way to making a difference to the magazine universe. Eventually I came back to Australia and now work in interior design with Cameron Kimber Design. My passion for design is still satisfied by being a monocle reader."
---
Was: Art director
Is: Founder of creative agency Studio Parádisô
"I had just arrived in London from Australia when I reached out to Tyler. He initially brought me on at [sister company] Winkreative and when monocle started developing, I asked to join the team as art director. I have fond memories of developing monocle's brand language – studying Graphis annuals, classic infographics and travel ephemera. It was some of the most natural and intuitive work of my career. We set out to create a sophisticated and timeless brand and, 15 years later, I'm really proud of what we achieved. The best memories were definitely the parties. No matter the city, we always ended up at a karaoke bar singing "Moon River". After monocle I moved to New York, where most recently I was global creative director at Uniqlo, overseeing collaborations with Jil Sander, Roger Federer and the Louvre. Working for a brand that touches so many people worldwide was amazing but when I returned to Australia to renew my visa I fell in love with my home again. There's a connection to people, place and lifestyle that I never realised I missed. Now I live by the ocean in Perth and have a creative agency called Studio Parádisô, working with global brands. I have more time and space to be creative and the luxury of working on projects I'm passionate about. It truly is paradise."
---
Was: Publisher
Is: Co-founder of The Maritime Edit
"When I moved from Toronto to London in 2000, I worked at Vanity Fair. Not long after, I went to work for Tyler at Wallpaper* and ended up working with him for 14 years. I was at monocle until 2014 and we hit so many milestones: we added The Monocle Weekly, launched Monocle 24, The Monocle Café in Marylebone, the retail side and the collaborations, the website – it all had a special place in the business. With so few people, we were able to take on such huge tasks, and make it work – that's how I learnt to be able to launch a business on my own and multitask in a way that is enjoyable.
"If I hadn't spent so much time with Tyler, I wouldn't have learnt all these things – from how to find a distributor to how to talk to companies and brands, find out what opportunities are out there and create something that didn't exist. That's testament to Tyler's work ethic and the fun he brings to it, despite how hard everyone works.
"After moving back to Canada, I co-launched The Maritime Edit in 2017. It started as a quarterly, proving what Atlantic Canada has to offer, and we've grown to launch a fortnightly digital edition, two series of TV shows, podcasts and events. We have six full-time staff members working for the magazine and up to 30 contributors travelling through Atlantic Canada, doing interviews, recommending places to go and things to see.
"Moving to a small city in Canada couldn't be more different to London but we work here in the way that I worked in London: we have created a life that's as good as London."
---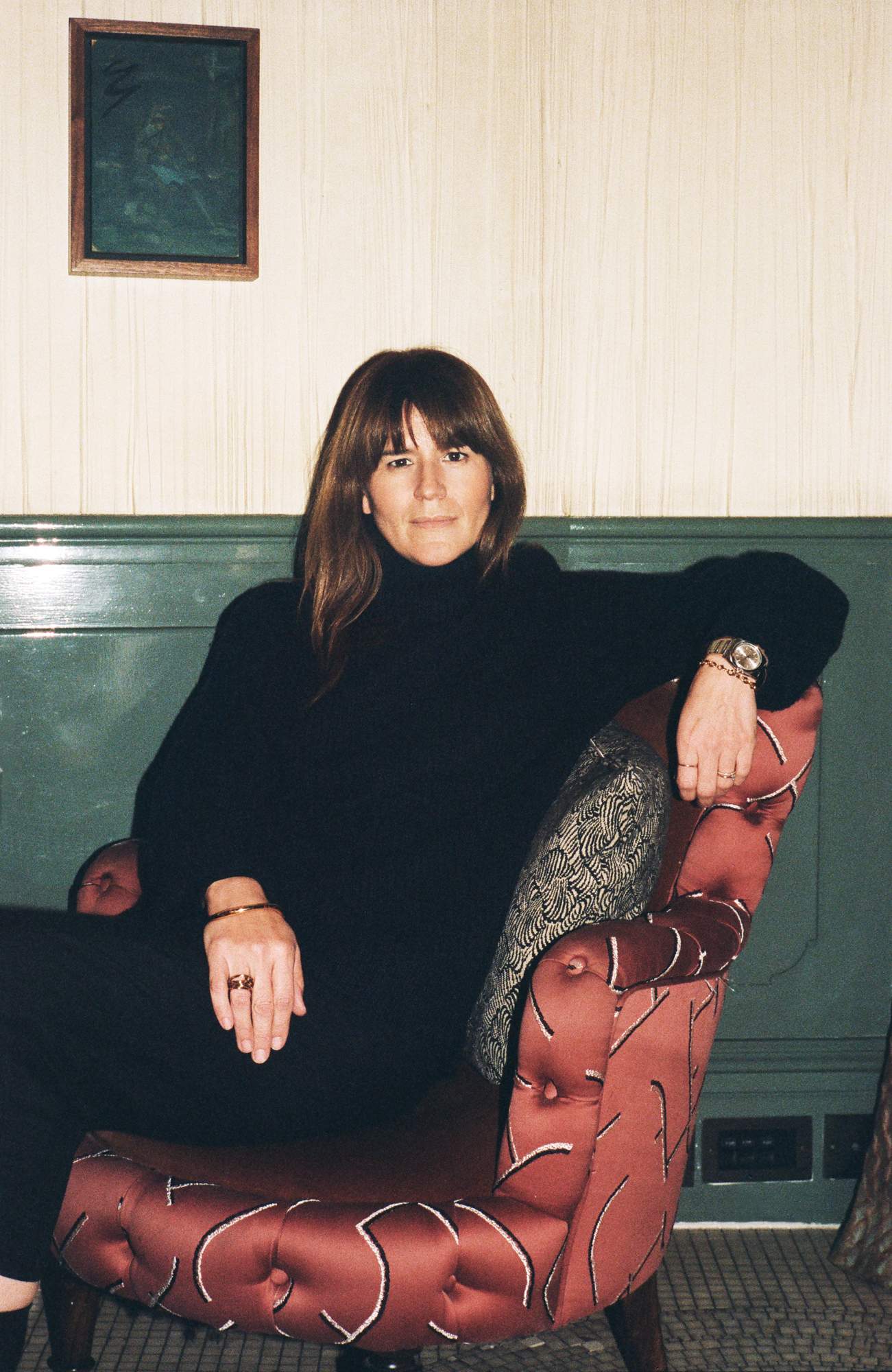 Was: Photography director
Is: Runs own production agency
"I was on the founding team back in 2007 and joined when Tyler asked me to be the photo director. There were about six or seven of us at the time. It was a really small team: I ended up working in the photo department for four years, with Poppy Shibamoto (see page 156), who is still a dear friend.
"After leaving monocle, I wanted to have more of a focus on fashion. When I was there I was working very closely on the fashion spreads and styling with the art department, so I stuck to that route. Later, I went on to work at some big London advertising agencies as a creative producer and eventually I became head of production at Burberry, running a team of producers that oversaw all of the content that you see as a customer for the brand (yes, every single image and every single global campaign).
"I've now left Burberry to set up my own production company, Percy Works, but over the years I'd say the main thing I've taken with me from my time at monocle is that anything is possible. There's always a way to get someone to a remote island on the other side of the world; there's always a way to get access to a crazy place. As a producer, that's an amazing skill to have – and I still carry that with me today."
---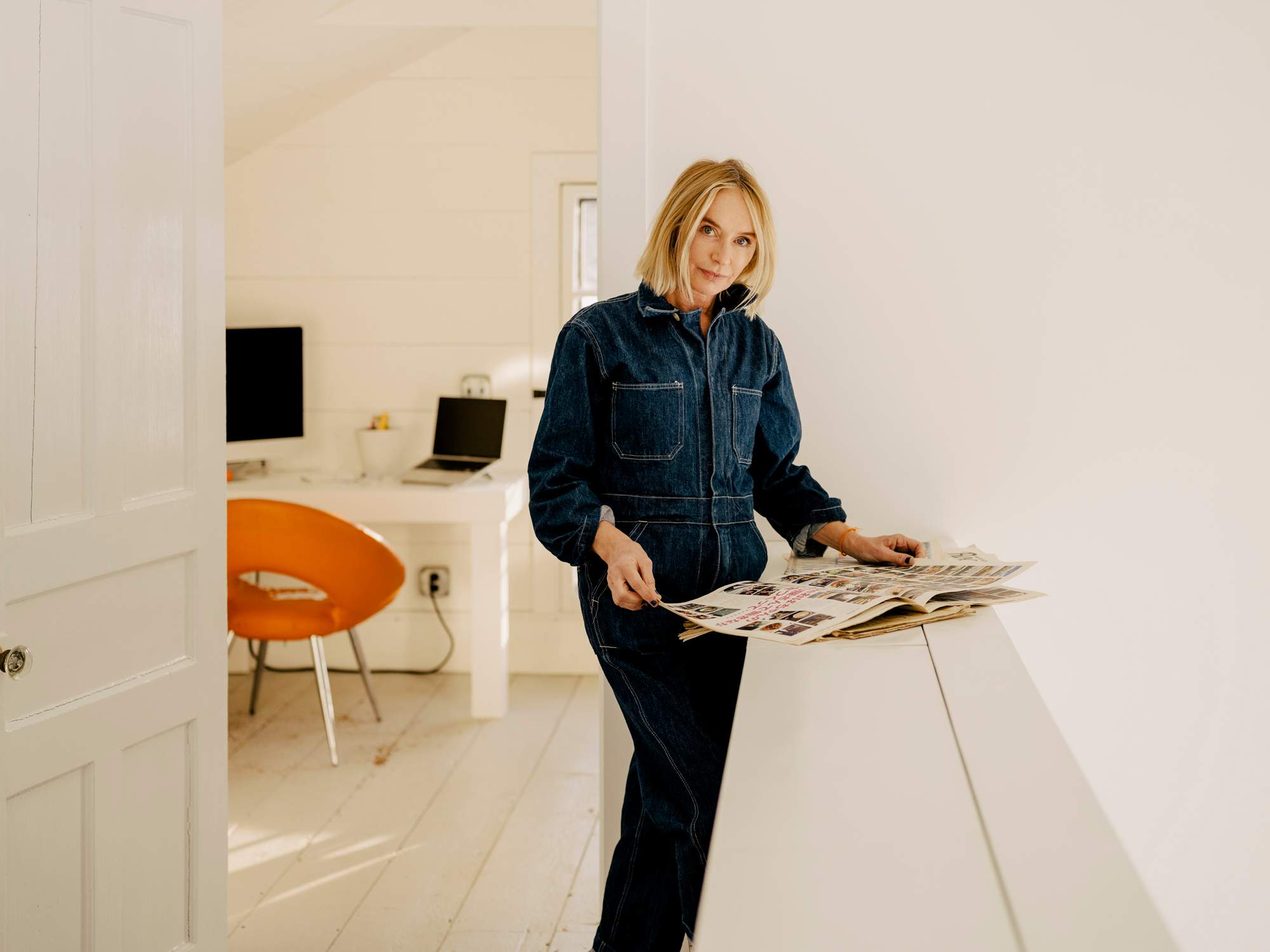 Was: Bureau chief, Americas
Is: Journalist and entrepreneur
"The early days were so exciting; the world was our oyster. Because of the way Tyler thinks, there were no limits to the stories we could do. I remember one time he asked me, 'Do you think we could get into Hugo Chavez's palace?' And I remember thinking, 'He's either insane or he isn't.' He just makes you think that much bigger.
"I was the second editorial hire after [current editor-in-chief] Andrew Tuck. I used to write for Tyler when he was doing Wallpaper*, and we stayed friends. One day he called me and said: 'I got the funding, meet me on Monday. What job do you want?' And that was it. He needed someone who could interpret the US so I used to split my time between London and New York.
"Those early days were so special. We knew we were doing something really original and fresh. It was quite a ride when I was in the New York bureau. I know that Tyler and Andrew would sit in the London office thinking where they could send me: they sent me to Alaska in January during a blizzard and on a mail ship for 10 days off the coast of Cape Town to St Helena, which was one of the strangest stories I've ever done.
"Wherever I would travel I kept seeing trends. Whether it was Iceland, Brazil, Argentina, everybody was fascinated to find out where their food came from; they wanted to be closer to nature. So I launched Modern Farmer, a magazine about the new food culture. Because we had so many stories about how closely the food system is related to weather and climate, I became a bit of a weather nerd. I created a weather brand called Tempest, which I sold to a company that makes weather stations that you put in your garden. Now I write a lot about climate and extreme weather, and I'm currently working on a book called User's Guide to Catastrophic Weather: How to Redesign Your Life for the Decade Ahead. I'm always at the edge of the next thing. When you're on deadline, you're moving fast; you just feel like you're engaged in the world."
---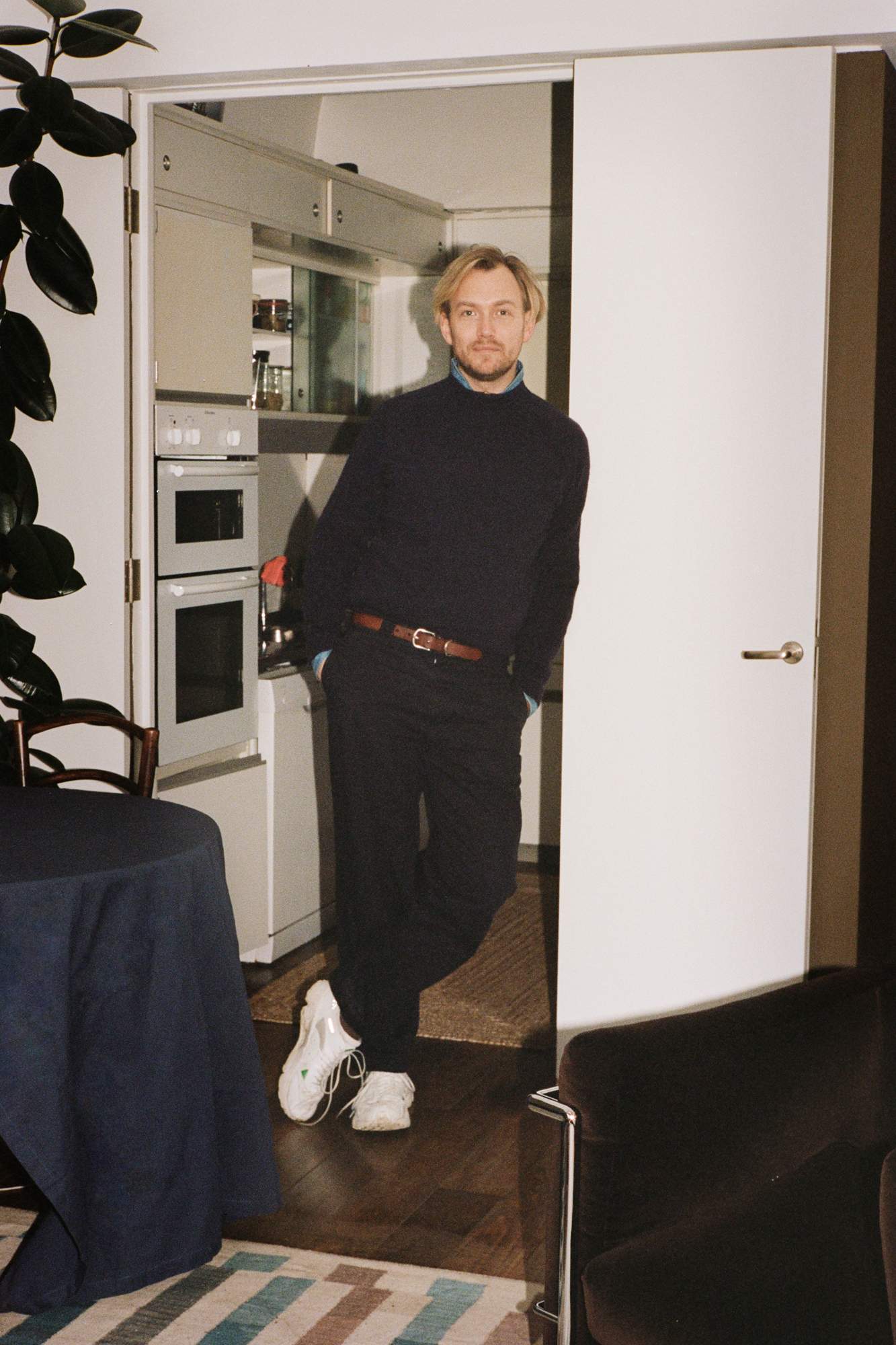 Was: Front of house
Is: Director of interior design firm Morrisstudio Ltd
"I met Andrew when I was doing an internship with The Independent on Sunday. I did a few little bits and pieces for him before my work experience came to an end but a few weeks later I was reading the Evening Standard on the Tube, and I saw that Tyler Brûlé of Wallpaper* was creating a new magazine with Andrew coming over as editor. Andrew gave me a call about a week later and said, 'We've got a month to put this magazine together and are looking for researchers and writers to help. Will you come in?' My interview lasted about five minutes and then it was just go, go, go. A favourite memory is from the Fridays when we went to press; it would always be really hectic and we would put on Amy Winehouse's song "Rehab" but change the words, and sing "they tried to make me go to repro but I said no, no, no." For those not in the industry, 'repro' is one of the last stages before it goes to print.
"I took a circuitous route to become design editor, which gave me such a breadth of knowledge. I travelled a lot and was exposed to a lot of people in the industry, including designers and manufacturers; that's where the interest in running my own interior studio started and how, several years after leaving monocle, it came to be.
"Now I design a room as I would put a magazine together, asking questions such as, 'Does this actually need to be there?' It also extends to the people I work with. Whether that's craftspeople or someone in textiles, I'm choosing people and products that have a story behind them; we had such a defined point of view at monocle and I still carry that through to this day."
---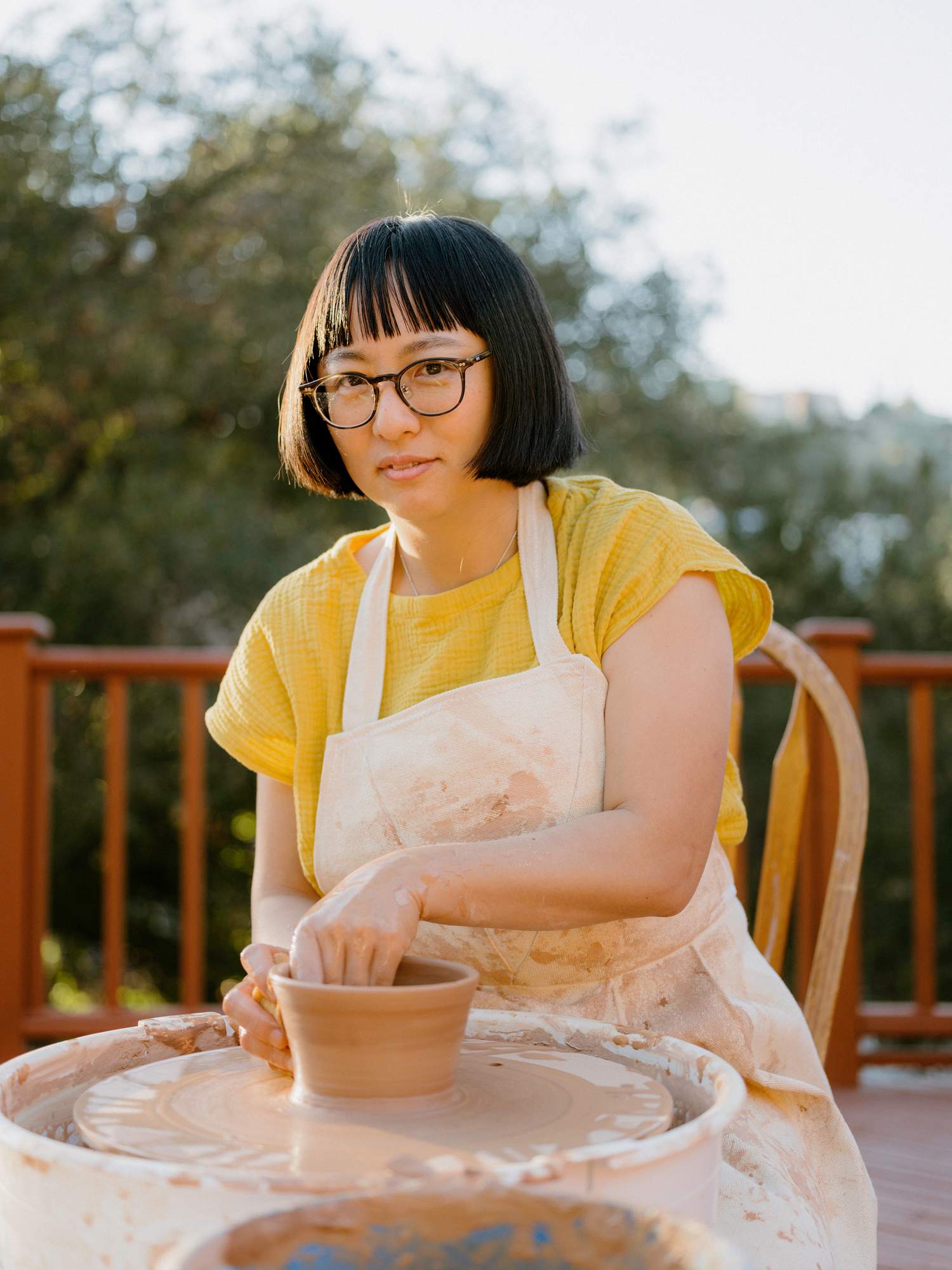 Was: Photo assistant
Is: Ceramic artist
"In 2006, I had just graduated from Central Saint Martins. I got a reception job for Winkreative; monocle didn't even exist. But there was an empty space downstairs that was always meant for monocle. One day [photo director] Rose Percy asked me if I wanted to assist her; I had no idea I wanted to do photo editing. From there, I ended up staying nine years.
"My favourite part of monocle? Travelling was great, but also dressing up and partying – and growing up, because they trusted me with such big tasks.
"I remember when the first issue arrived from the printers – there was this excitement, like it was Christmas Day. We'd been working towards it for so many months and suddenly there was this tangible thing. And I also remember the dread of realising that we had to produce the second one so soon after. We had spent months discussing the first and suddenly we had two weeks to make another.
"When you're making the issues, the photos feel so current. You never think that the images will turn into history. But in just 15 years, so many things have changed. I feel lucky we did take those pictures, and we have those stories.
"After Rose left, I became photo director. monocle gave me the confidence to be able to achieve whatever it is I want to do. I moved to California because my husband got his dream job here; I felt like I had my dream job for nine years, so it was his time to do his thing. Since moving here I started doing pottery and we had a child. It's so different because the focus is not on ambitions: as long as I'm happy, it's OK."
---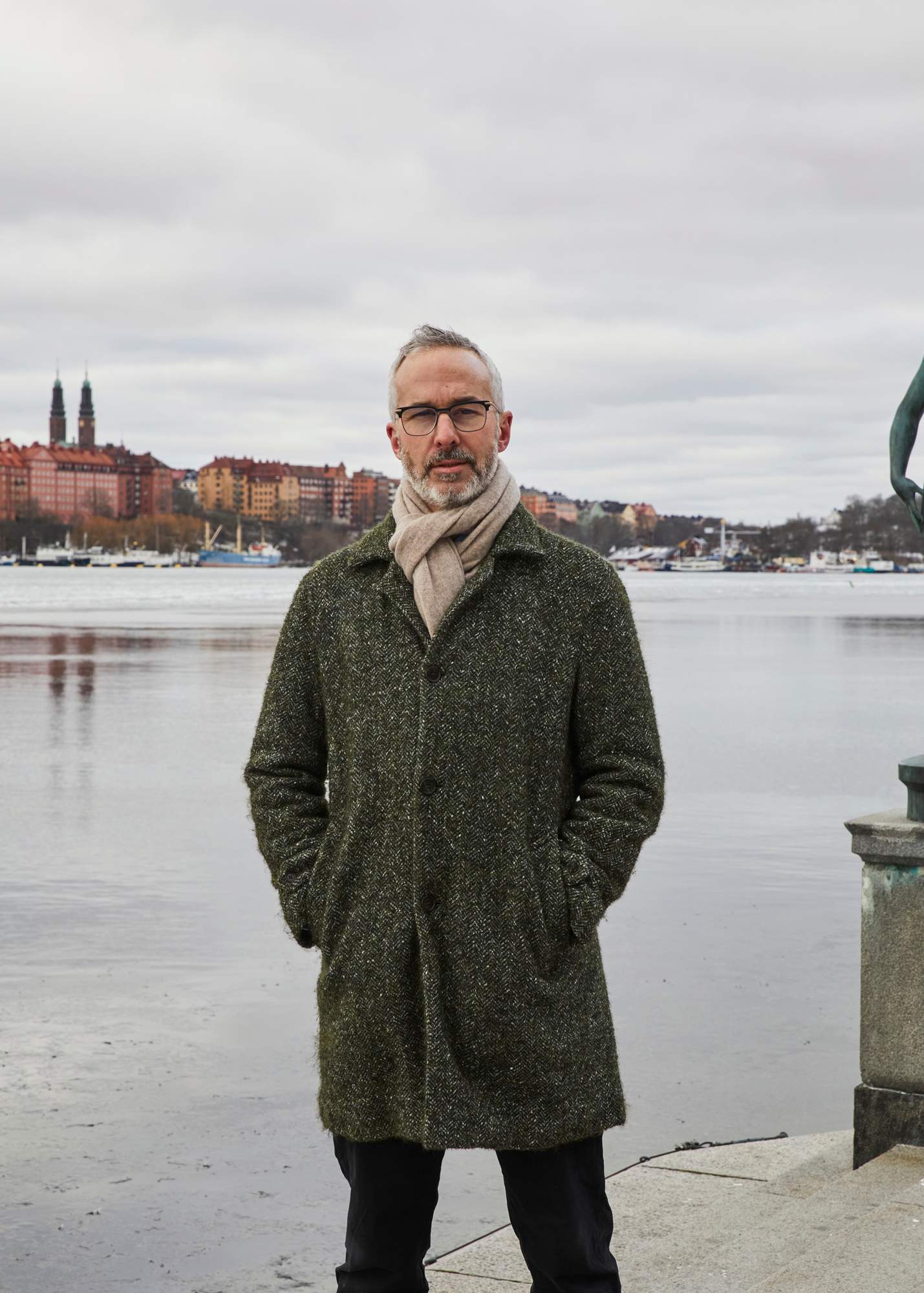 Was: Web and broadcast director
Is: Director of strategic design at Vinnova, the Swedish government's innovation agency
"By the time I joined monocle, I already had two sides to my career. I worked on urban regeneration in Manchester then made websites for the bbc, working as a design lead for its iPlayer streaming service and on podcasting. I'd been there for six years when I went to a summit near Helsinki about new media and the future of cities, where I met Tyler. I remember thinking, 'Well, the bbc's been great but wouldn't it be interesting to go from an organisation of 30,000 people down to one of 15 and start something from the ground up?' So I did.
"My role was very much about the website and broadcasting side, setting up what would eventually become Monocle 24 and establishing the approach to film with Gillian Dobias. We were literally in a broom cupboard at one point, recording the first video and audio for monocle. I had talked to an audio engineer at the bbc, who told us how to soundproof a room like that; we did it with foam and then bought some Røde mics. It was the early days of podcasting and Youtube, a world of scratchy video and audio. At monocle, we wanted to set the bar high and say, 'You can be a small independent player in this game but still have quality.'
"My work since leaving – particularly at Arup, Sitra and Vinnova – was massively informed by the way that we worked at monocle too; conveying ideas that cut through and give people something engaging to hang on to. And I'll bring that to my forthcoming role as director of Melbourne University's School of Design."
---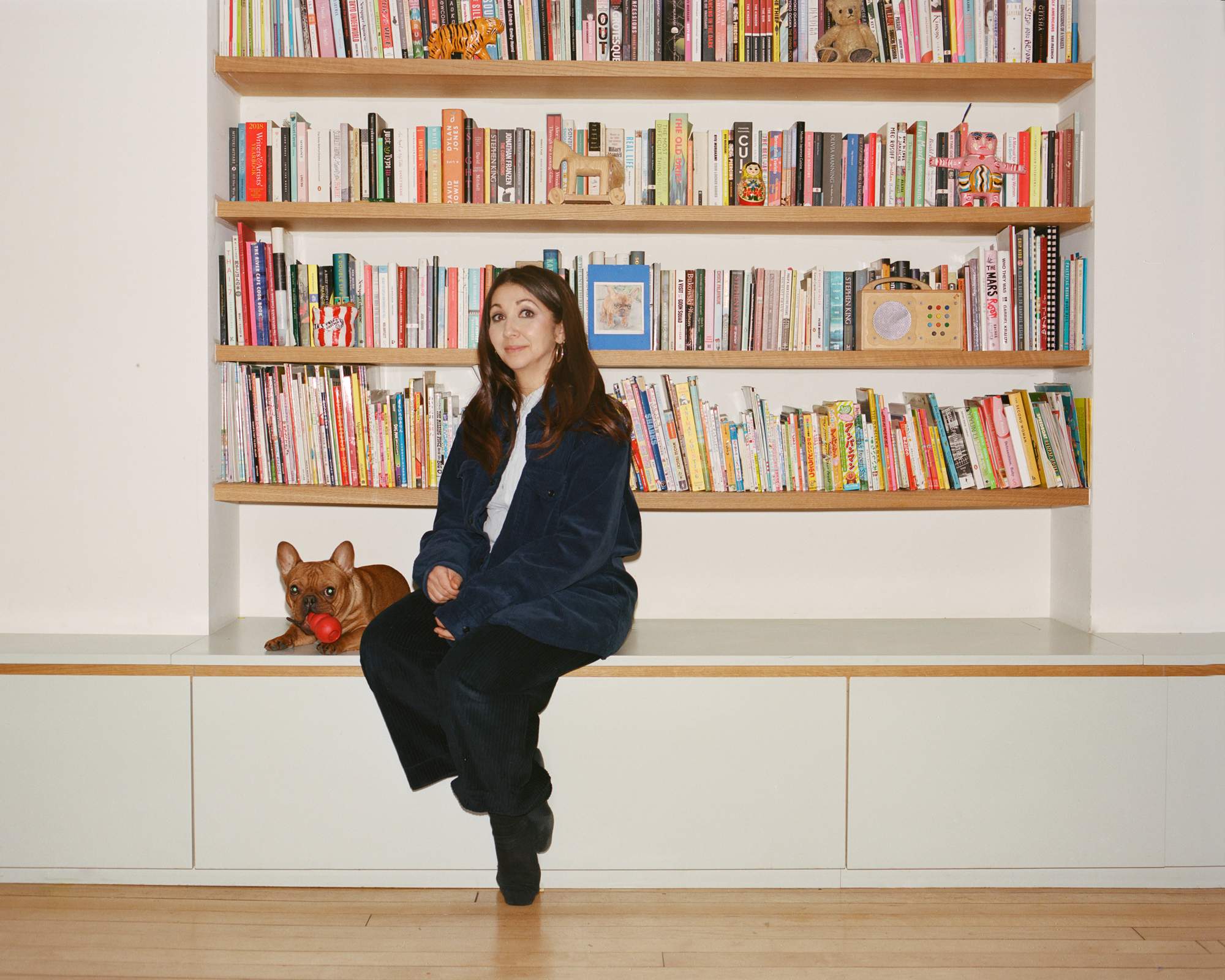 Was: Researcher
Is: Writer
"Before I started at monocle, I'd just left university and had been living in Japan, where I was interning at Harper's Bazaar and making a documentary. When I came back to London, I saw an advert for monocle. And because I was really interested in what Tyler had done with Wallpaper* and the Japanese element (I'm half-Japanese), I decided to apply.
"The friendships I ended up making there were amazing. We would have dinner together every time we went to press – Chinese or Lebanese or Thai. The hours that we worked were intense but we were all equally dedicated to it because there was a real appreciation for our work and we believed in this new magazine. There wasn't anything like it. It was around that time that other news outlets started spending less money on journalism, and we were going against that tide.
"monocle was also my first editorial job. I started as a researcher – and what better way to learn? My time there taught me how to get to the bare bones of the story, and not decorate it with fluff. These days I've changed tack and have been working on a fiction novel. It's a psychosexual love triangle set against the backdrop of a mysterious, utopian Tokyo nightclub with ties to the Japanese underworld. I'm going to finish it this year."
---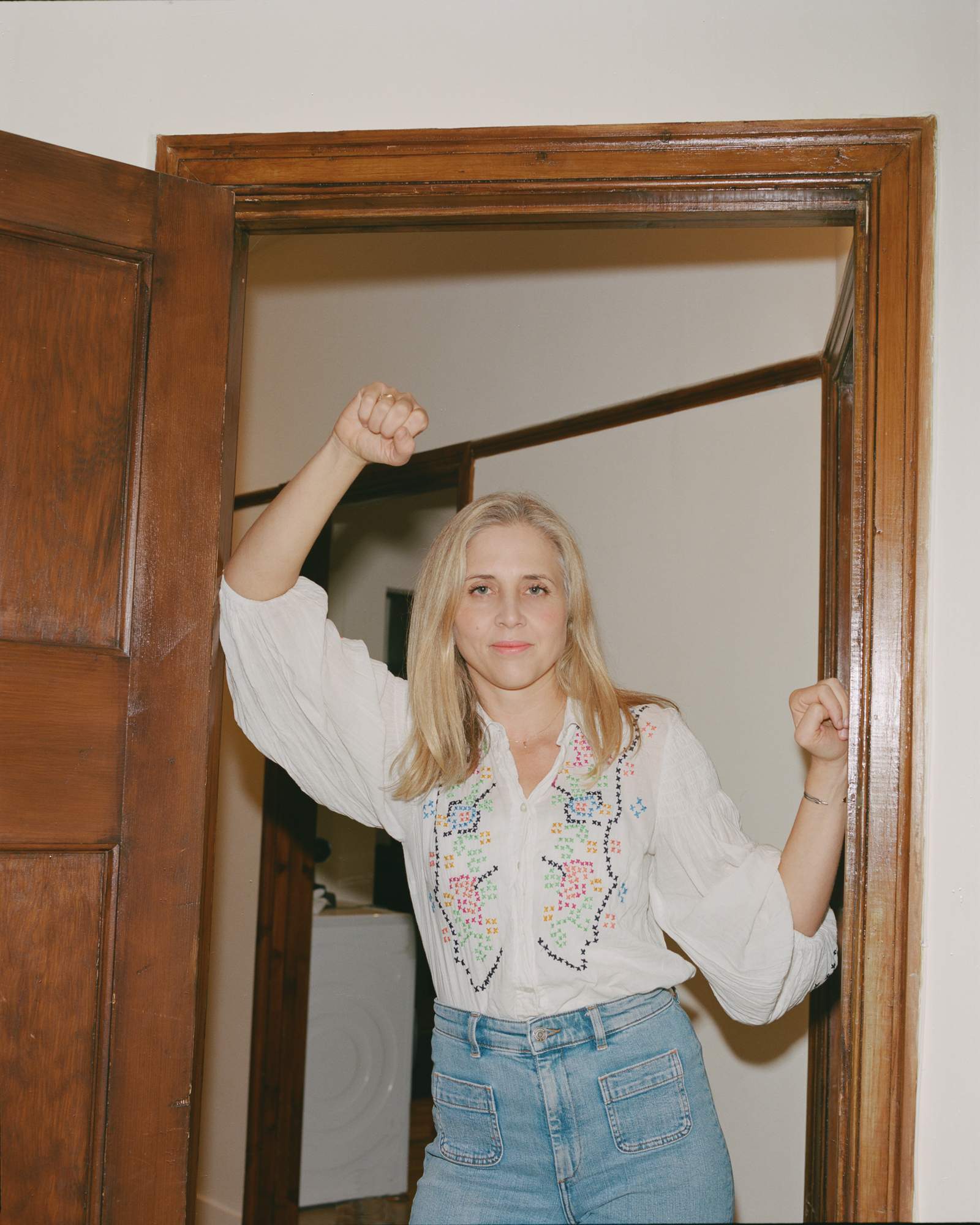 Was: Design editor
Is: Director at Balmond Studio
"I first met Tyler when I was working as a reporter at Design Week. I'd gone to an opening at the Serpentine Pavilion, which he was attending, and, being a young person in my twenties, I went up to him and told him that I loved Winkreative, his agency. Some time passed before I saw an advert in the paper for the researcher position at monocle. I had an interview with Tyler and he remembered me – and I got the job.
"The team as a whole was quite young but we were doing important jobs – quite quickly, I was promoted to become monocle's first design editor. Andrew and Tyler were giving us direction, obviously, but there was a sense of trust in us and because of that it felt very much like a family – and that we were growing something special together.
"When we reached milestones, we would do things like go out for dinner, which might sound like 'team-building' but it wasn't cheesy or forced. It was amazing that we were global too and that we were travelling and going to trade fairs like Salone del Mobile. We worked hard and played hard.
"Seeing what we could achieve, along with Tyler and Andrew's vision, gave me the confidence that I could start something too. I set up a design studio – Balmond Studio – with my dad, who's a well-known architect and designer; my time at monocle gave me an insight into business and team building, and taught me that you can find a way to make things happen. Now I'm consulting on different projects for the studio, teaching yoga and writing a novel."