Observation: Train lab / Zürich
Inside Track
Railway fans are using train sets to help improve the real-life efficiency of the Swiss network.
There are few means of travel more satisfying than a cross-country train trip with snappy connections. Naturally, it's extremely unsatisfying when such a pleasure is ruined by the words "signal box malfunction" blaring out of your carriage's PA system, while your train slows to a stop. And it's such situations that have got the goat of a passionate group of Zürich-based railway enthusiasts involved with the Swiss Railway Operation Laboratory. Their ambition is to ensure that Switzerland's entire rail network remains, well, on track, with smooth connections. How? By inviting the country's operators to play with what looks like an enormous toy train set, which monocle visited on a crisp winter's day.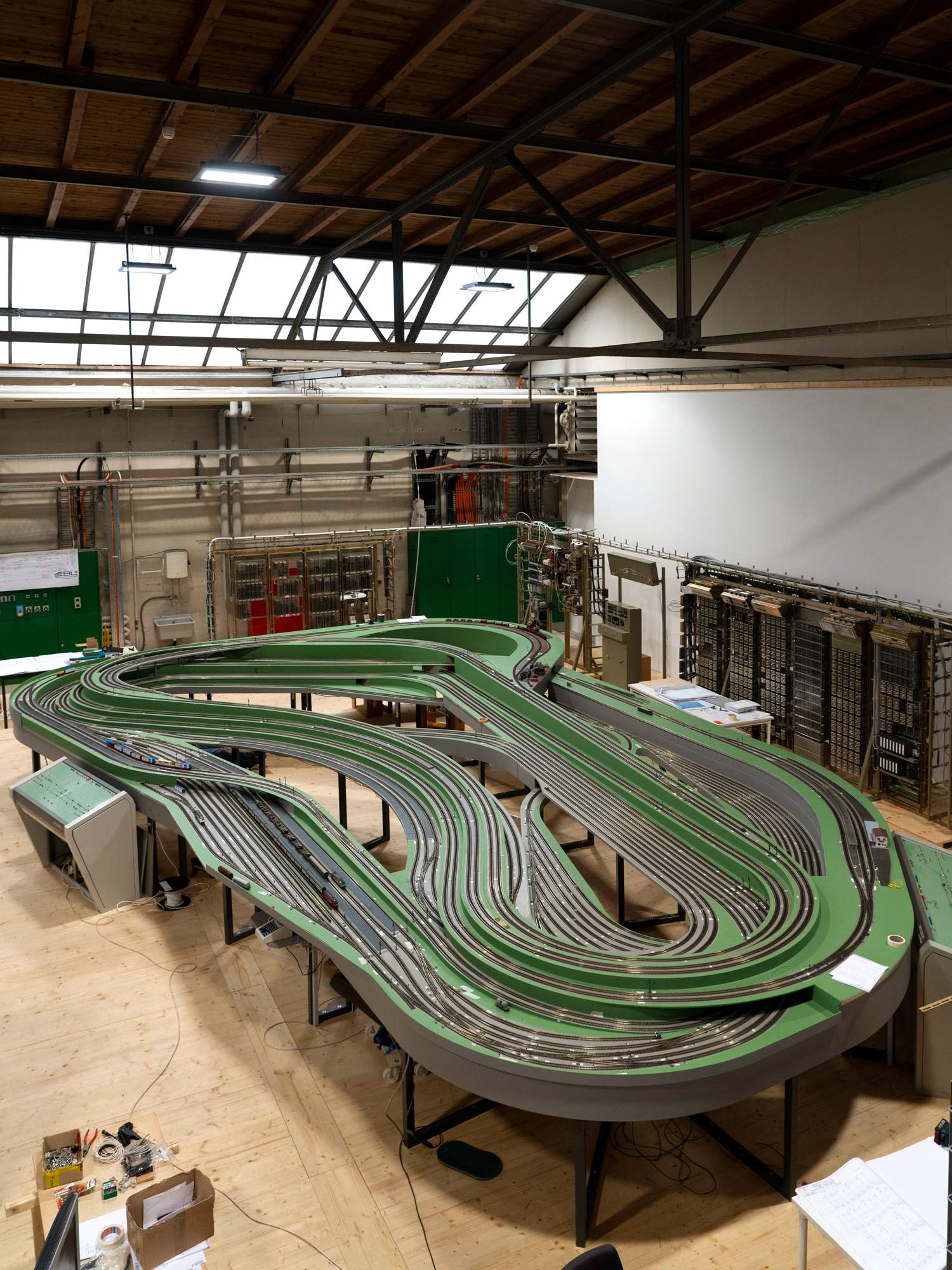 In a hangar on a military airfield in Dubendorf, a short train ride from Zürich, we're greeted on arrival by one of the lab's co-founders, Marc Pingoud, and chairman Peter Gysel. They started the operation in 2021, when they won the bid to buy the Swiss Federal Institute of Technology's on-campus railway simulation model. But far from simply being a bigger version of the tiny trains a locomotive enthusiast might be gifted on their eighth (or 28th) birthday, the laboratory's two huge "sets" are hooked up to hundreds of real, full-sized switches and levers. These controls, which are still used by railway operators today, are connected to small-scale miniature tracks, trains and stations. They operate with the accuracy of a proper system but at a fraction of the speed. Naturally, they're set in a miniature Swiss landscape, with cows, farmers and trees.
It's a combination that attracts train engineers, signalling experts and conductors into the laboratory for ongoing training. Here, they can simulate real-world situations with the model trains, such as delays caused by a train stuck at a station, and use real-world controls to practise getting the miniature system moving at full capacity again. Following a briefing from Pingoud, I'm prepared to try it out myself.
"The goal is to be able to test every possible scenario, from signal failures to delays, while staying current with future developments" 
"You still find this sort of 1960s switchboard used in many European signalling stations," says Pingoud. He then talks me through the moves I need to make to set a train in motion. I lock and release a series of levers and I'm rewarded with a green light that sees "Intercity 10" enter the charming fictional Teestadt Station. Another round of pulling, pushing and releasing of levers and we have an on-time departure towards Ypslikon Station.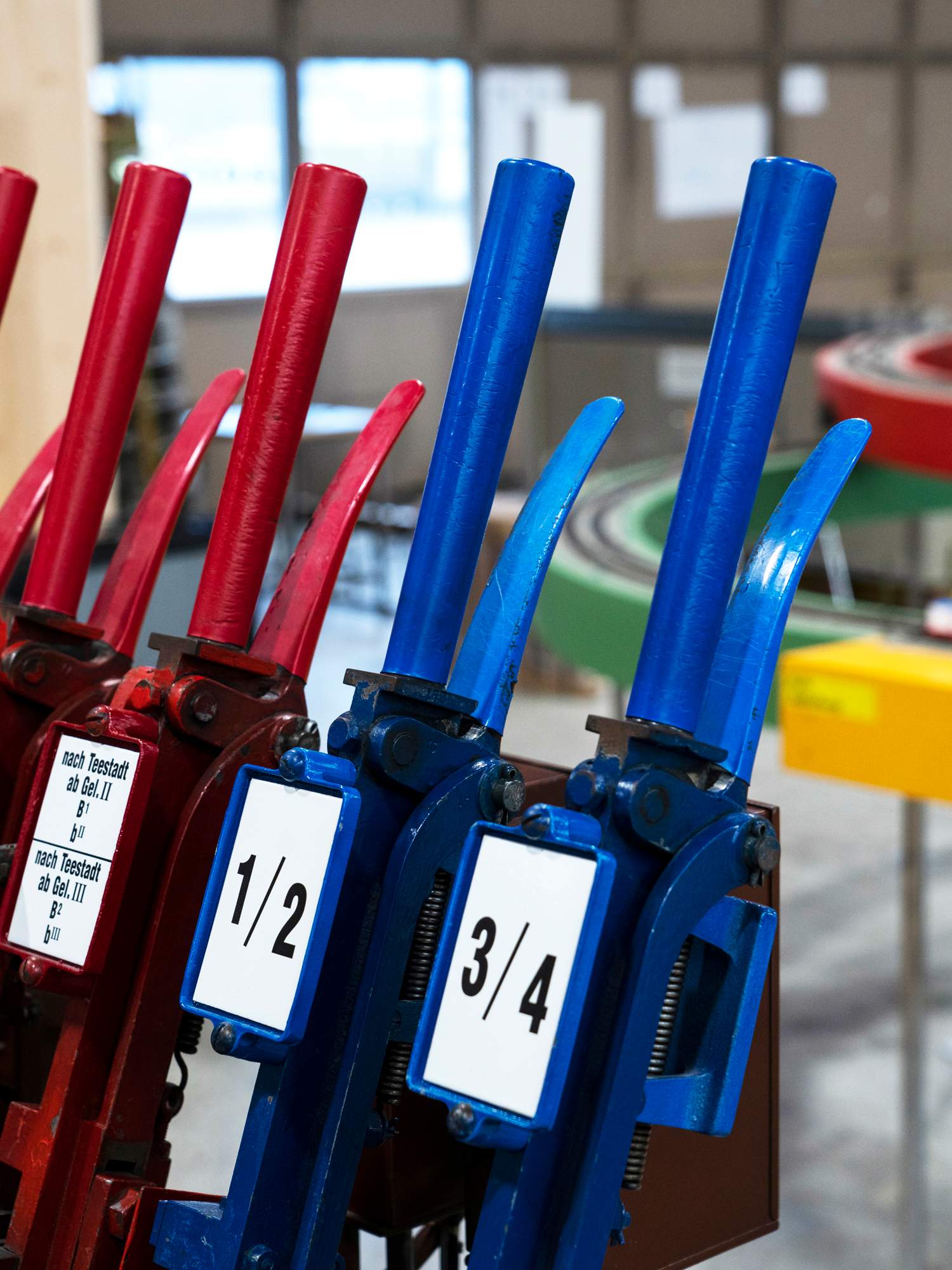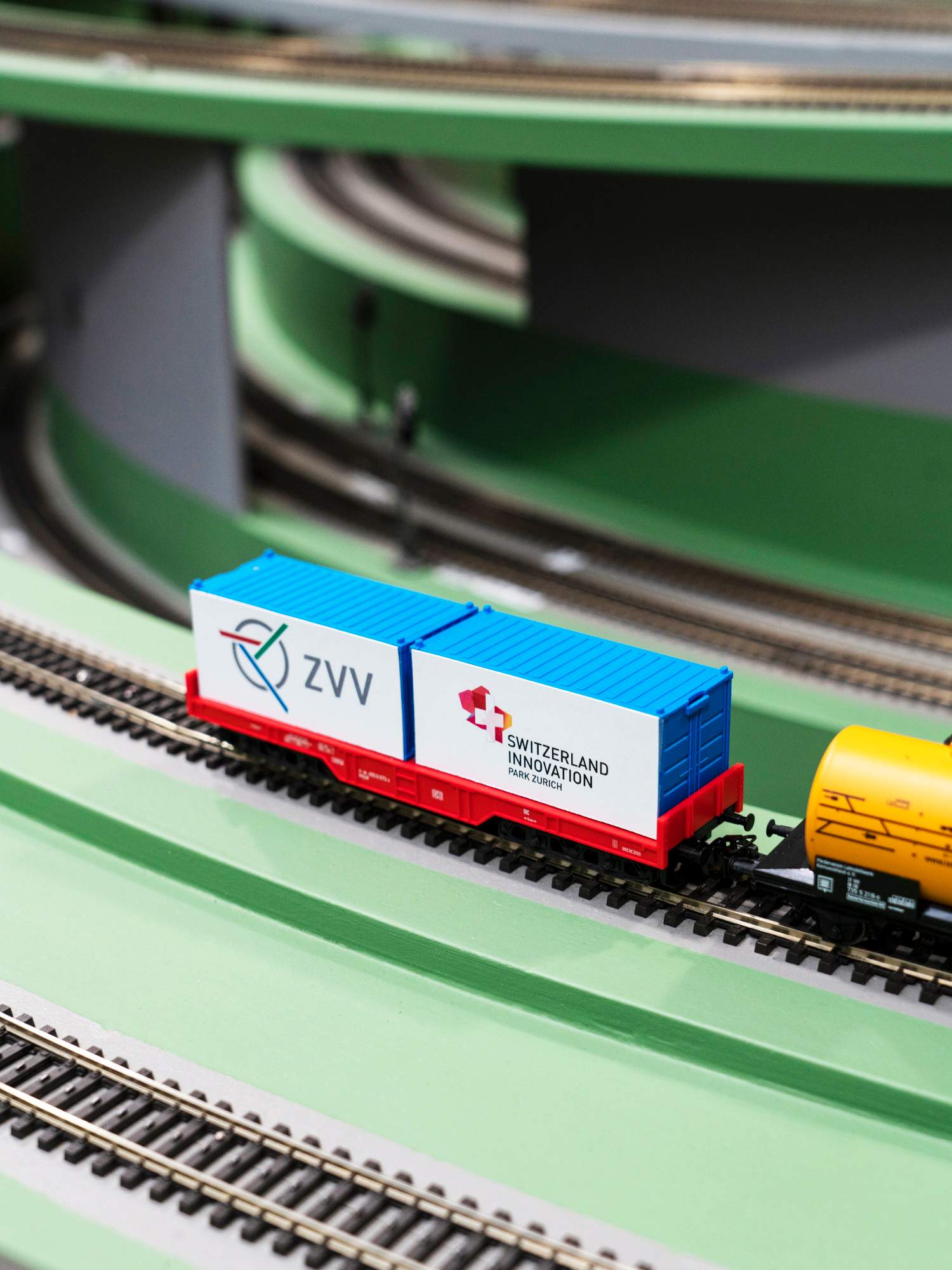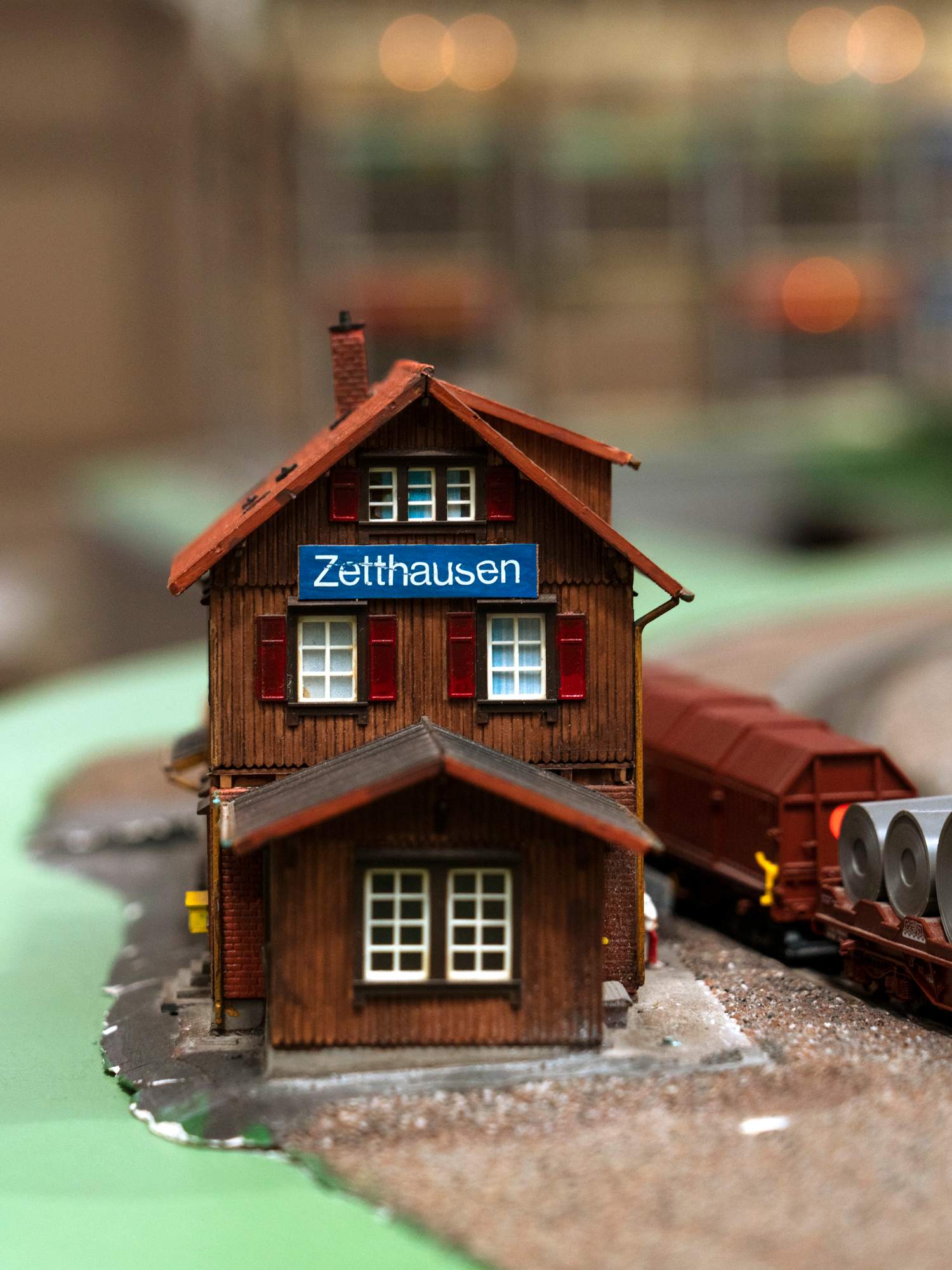 We move on to another decade, which consists of a wall with computer monitors. It shows intricate digital visualisations of a train network, along with hundreds more green and red lights. "This corresponds in functionality with modern railway control rooms," says Pingoud, proudly pointing to the computer terminal before setting me to work. It's a system that requires far less muscle mass to set things in motion but I'm forced to flick a number of switches in a precise order. All this is taking place while a team of technicians and volunteers are soldering and screwing together another, even larger test track. "We're installing the most up-to-date relays and a system that simulates satellite tracking as well," says Pingoud. "The goal is to be able to test every possible scenario, from signal failures to train delays, while staying current with future developments."
Such developments ensure access to the latest training technology, maintaining Switzerland's status as the most efficient train network for passenger punctuality  in Europe. Boarding an sbb back to Zürich, I don't expect delays. But should there be, I'd be happy to step in and flick a few switches to help us arrive on time.