Culture: Big interview / Seoul
Moving pictures
From K-pop to movies, entertainment group CJ ENM is a South Korean powerhouse. Now CEO Kang Ho-Sung is taking Hollywood.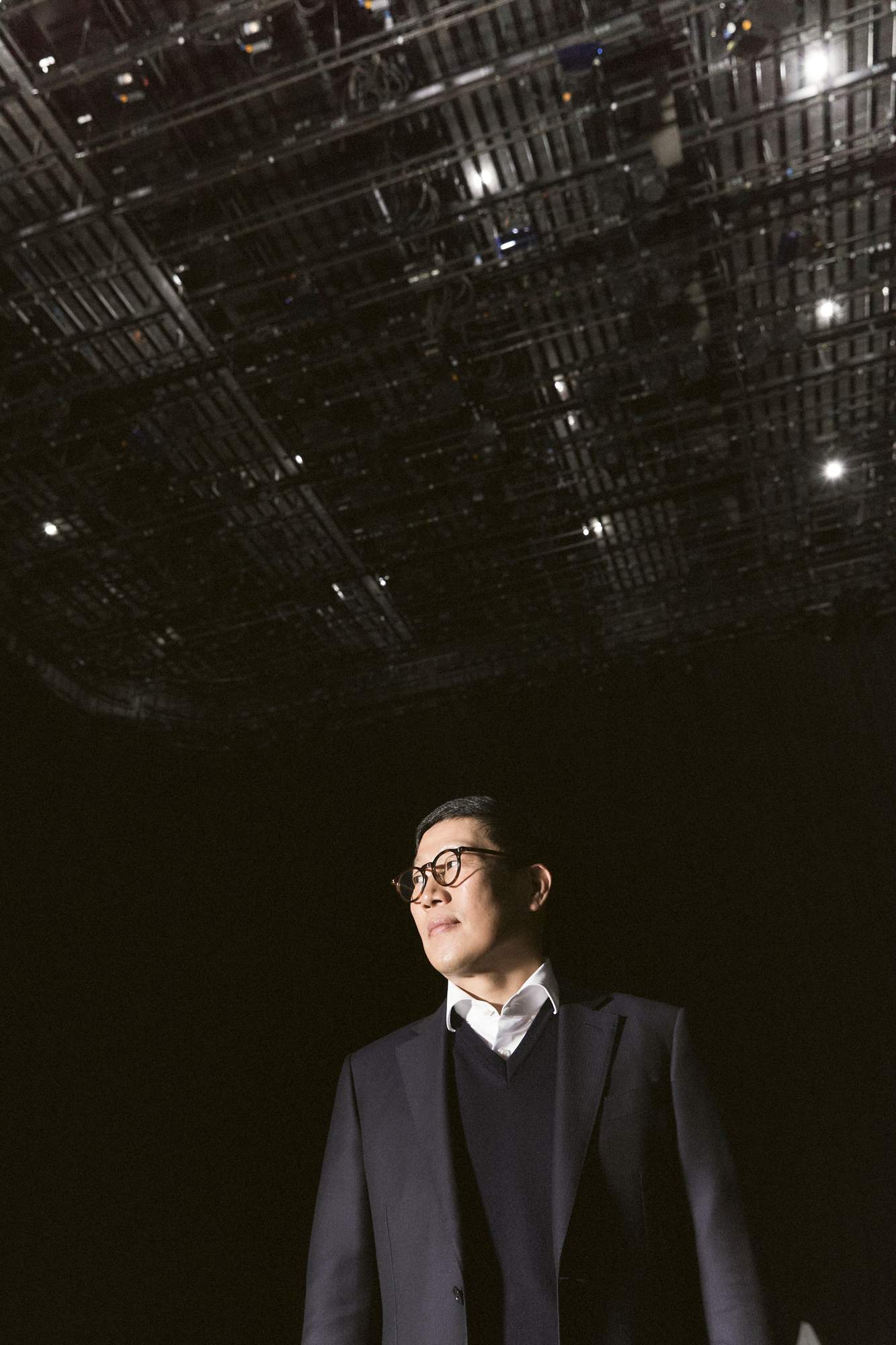 South Korea's cultural exports had been on the rise for some time when, late last year, cj enm announced its $785m (€686m) acquisition of a majority stake in Endeavor Content, the Hollywood studios behind La La Land and Killing Eve. As one of South Korea's biggest entertainment conglomerates, cj enm deals with everything from film to music production; the idea was to secure a global studio and distribution pipeline so that it could ramp up the provision of its nation's content to the global market. It's becoming increasingly clear that South Korea's cultural play is entering a new stage. 
Making many of the strategic decisions behind this move is cj enm's ceo, Kang Ho-Sung. The 57-year-old has an unusual CV for a media mogul. Kang began his professional life as a prosecutor but left his job to pursue entertainment and media law. He became one of the most sought-after attorneys in South Korean show business, representing A-listers such as singer Psy before joining cj enm in 2013 to lead its legal team. 
When Kang was named ceo in late 2020, South Korean entertainment was enjoying its biggest moment in the sun, from the best picture Oscar win for the critically acclaimed Parasite (a cj enm production), to K-pop superstars bts scoring their first No 1 in the US Billboard Hot 100 chart. Kang wasted no time building upon this buzz, with a slew of ambitious moves beyond the Endeavor deal. Back home the company opened an enormous studio and has relaunched an online streaming service focused on Korean content, which will be pitted against Netflix in the domestic market and abroad. It has inked a production and distribution partnership with mass-media corporation Viacomcbs, providing cj enm content on cbs-owned streaming channels and paving the way for joint productions. Last year it also revealed that it is considering a bid for a controlling stake in SM Entertainment, one of K-pop's biggest agencies, in order to ramp up its music content business.
In his first interview as ceo, Kang speaks to monocle about how the company has helped to build South Korean entertainment's worldwide appeal – and why its popularity is likely not only to last but to keep on growing.
---
You have observed first-hand the dramatic transformation of the South Korean entertainment industry over the past three decades. What's behind its success?
Koreans have this innate storyteller DNA – that's the source of our competitiveness in production. There used to be limits to what stories we could tell but those taboos are disappearing. From the 2000s, with large corporations funding high-quality content, we began attracting top-notch talent behind the camera. Recruiting used to be the most difficult aspect as this used to be a field that young people joined out of passion but against their parents' wishes. Now this isn't the case. If there is room for improvement, it's in our technical abilities. When we look at Hollywood as the global standard, our cgi and visual effects aren't quite there yet. But we've achieved significant growth in the past 10 years. In animation, too, we're not far behind.
In practical terms, what's helped the rise of the industry?
The quality of South Korean entertainment made a giant leap in the mid-1990s – and that's when cj enm entered the industry. By that point just two films, Seopyonje and Two Cops, had attracted more than a million moviegoers each. Ten years later, tenfold that figure went to see Silmido and Taegukgi: Brotherhood of War [two films often cited as leading the renaissance of South Korean cinema]. 
The industry had been predominantly about import and distribution of Hollywood or Hong Kong films, meaning few people here made money from making movies. In 1995, cj enm invested in then-upstart Dreamworks SKG and adopted the Hollywood film-making system. cj enm was the first to bring multiplex cinemas to the country, and parts of ticket sales were reinvested in making local films, creating a cycle. More screens meant more screening opportunities for South Korean films, which led to more investors from venture capital and other financial institutions. A fully fledged structure involving professional production and investors had taken root. Fast-forward to 2020 and Parasite won the best picture Oscar.
Do you think that there's an X factor that has helped a global audience to embrace entertainment from South Korea?
As a phenomenon it can seem sudden but there were signs of success all along. South Korean content has been popular in East Asian markets such as Japan and China for a long time. Based on that confidence, we kept knocking on the door of the US mainstream market. We couldn't have participated as lead investors in Snowpiercer [a 2013 dystopian film by Parasite director Bong Joon-ho] if we didn't have that confidence. We decided we had a shot. South Korean content has been targeting the US market for a long time and there were similar attempts in other fields. K-pop, which tends to create the loudest buzz, penetrated the US market and raised South Korean entertainment's profile. The successes today are founded upon more than 10 years of consistent effort and grit. We had faith that it wasn't just a pipe dream.
"We have secured not only a global creator base in the US but also a further capacity to plan, produce and distribute"
Observers often mention the role that government support has had in growing South Korea's international cultural clout. Do you agree that the state has played an important part?
It's understandable that some people in the West may have a hard time explaining a wave of unfamiliar content gaining popularity. I'm not sure if they are right to link Asia's state-driven economic development model to culture. The role of government should be letting us compete on an even playing field. I believe the important thing is for the state to lower the barrier of regulations in line with the standards of mainstream markets. 
Where and how do you think audiences will watch films and TV in the future – and how will CJ ENM adapt to that?
One of Netflix's key consequences is that it's revolutionised our watching habits. Consumers are very smart. They migrate towards a service that's the most convenient to them. For the foreseeable future, more people will subscribe to streaming services. I also anticipate that the way we create content will see many innovations as we embrace the user-created model, like on Youtube, and fuse it with the studio system, paving the way for more related content and sequels. The definition of the metaverse is still fluid but I think [its application] will play out similarly. Consumers can expand on the storytelling structure set by creators and give birth to something new. The volume of intellectual property will jump exponentially and so will the opportunity for revenue.
Most people have viewed cj enm as a broadcaster, a film studio and distributor in a mainly b2b space. But cj enm's bread and butter is creating content. Our main goal going forward is to expand that creation capacity and invest heavily in the infrastructure and the pool of creators. Our business strategy is following that philosophy. Take our acquisition of Endeavor Content. Through that we have secured not only a global creator base in the US but also a further capacity to plan, produce and distribute.
Where do you see the future of pop music going?
There are two dimensions to the public interest in pop music: in the body of work and in the performer. In pop music the level of interest in the performer is higher than in other disciplines, meaning that the body of work and the performer are often viewed as one entity. Our biggest area of interest is how we can translate powerful fandom into revenue generation. 
Until now fans have been a base of support but didn't get a chance to share the profits. Now the infrastructure and platforms for profit-sharing are opening up. Going forward fans will be able to reap the benefit from the success of their favourite artists. There is also an increasing sense among artists that fans are more than just supporters. Fans need to be closely involved and need to be given certain benefits [for their loyalty]. There will soon be a new business model that links artists and fans this way. Using the metaverse and nfts are some of the novel ways they're exploring this area.
Initially, the South Korean reaction to Netflix's hit 'Squid Game' wasn't phenomenal but the series blew up globally. Does entertainment created for a global market tap into a universal ethos that doesn't need translation?
How we judge content as good or bad is not universal. But if we think about the popularity of Parasite or Squid Game, and why they moved so many people, it comes down to the way that these works explored our aspirations of making it big. We all have a side that makes us feel like we don't belong in the mainstream and we have pride in being an outsider. But we also have the wish to work hard and make our dreams come true, to feel that sense of achievement. The success of these works can be attributed to touching upon that sensibility.