Design: Architecture / Accra
Nation buildings
Architects are using their craft to give Ghana an optimistic narrative fit for the 21st century. Can they 'ignite the ambition of a country'?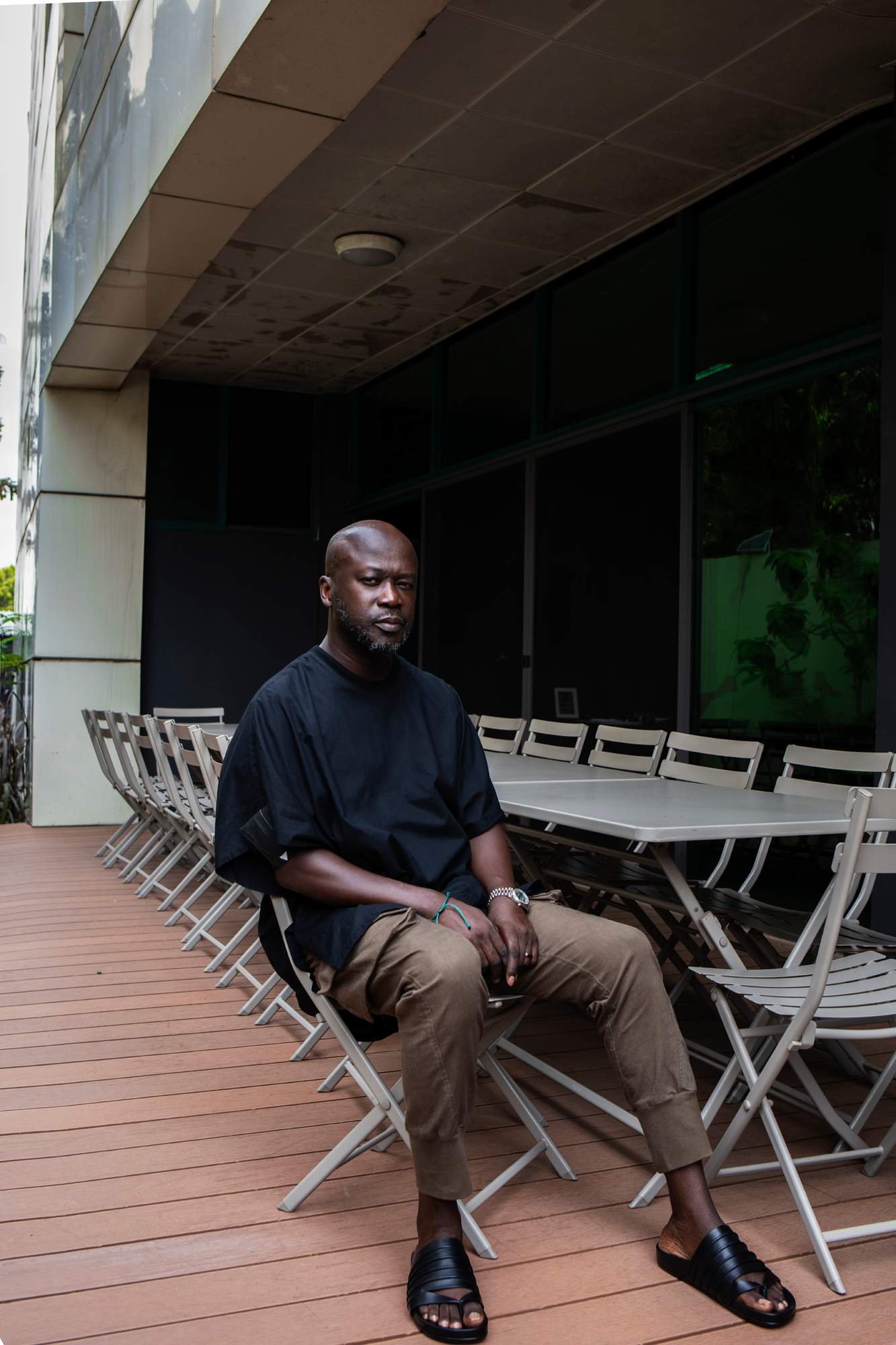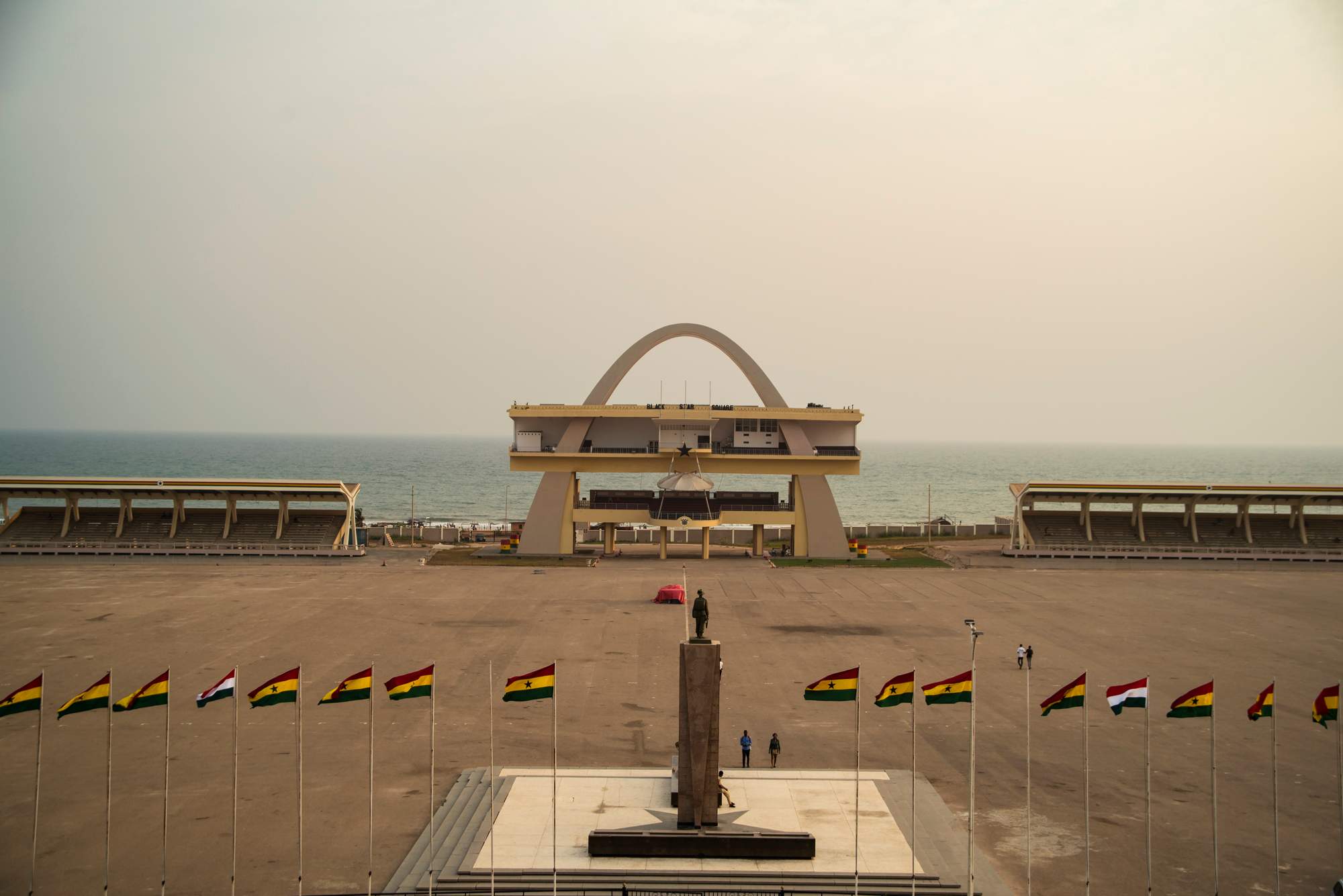 It's golden hour in Accra and amateur photographers have their phones at the ready. The backdrop is the Ghanaian capital's Black Star Square and the modernist curve of Independence Arch. As a breeze drifts in from the Atlantic, those who are about to be snapped raise their arms and jab their fingers towards the cameras. The stance is a reference to the rallying cry of Ghana's first post-independence president, Kwame Nkrumah: "Forward ever, backwards never!" In 1961 his government completed this flag-lined gathering space, where people now lounge on seats near the arch. As statement architecture, it remains highly effective.
"It's still the heart of the nation," says Ghanaian-British architect David Adjaye, in a flowing T-shirt cut low at the back, at his studio in Accra's Airport Residential Area. "Black Star Square is where the idea of the nation is defined," he says. "That doesn't even happen in parliament. It's all to do with the energy of a nation-building agenda."
Adjaye is among the world's most in-demand architects. The son of a Ghanaian diplomat, he set up his practice in London in 2000, later adding offices in New York and Accra. He was knighted in 2017 for his services to architecture. Yet the man behind Washington's National Museum of African American History & Culture, the Moscow School of Management Skolkovo and other international landmarks chooses to call Accra his home. It's where his children go to school and the city in which he has chosen to base the headquarters of his global company. His team here is nearly 80-strong.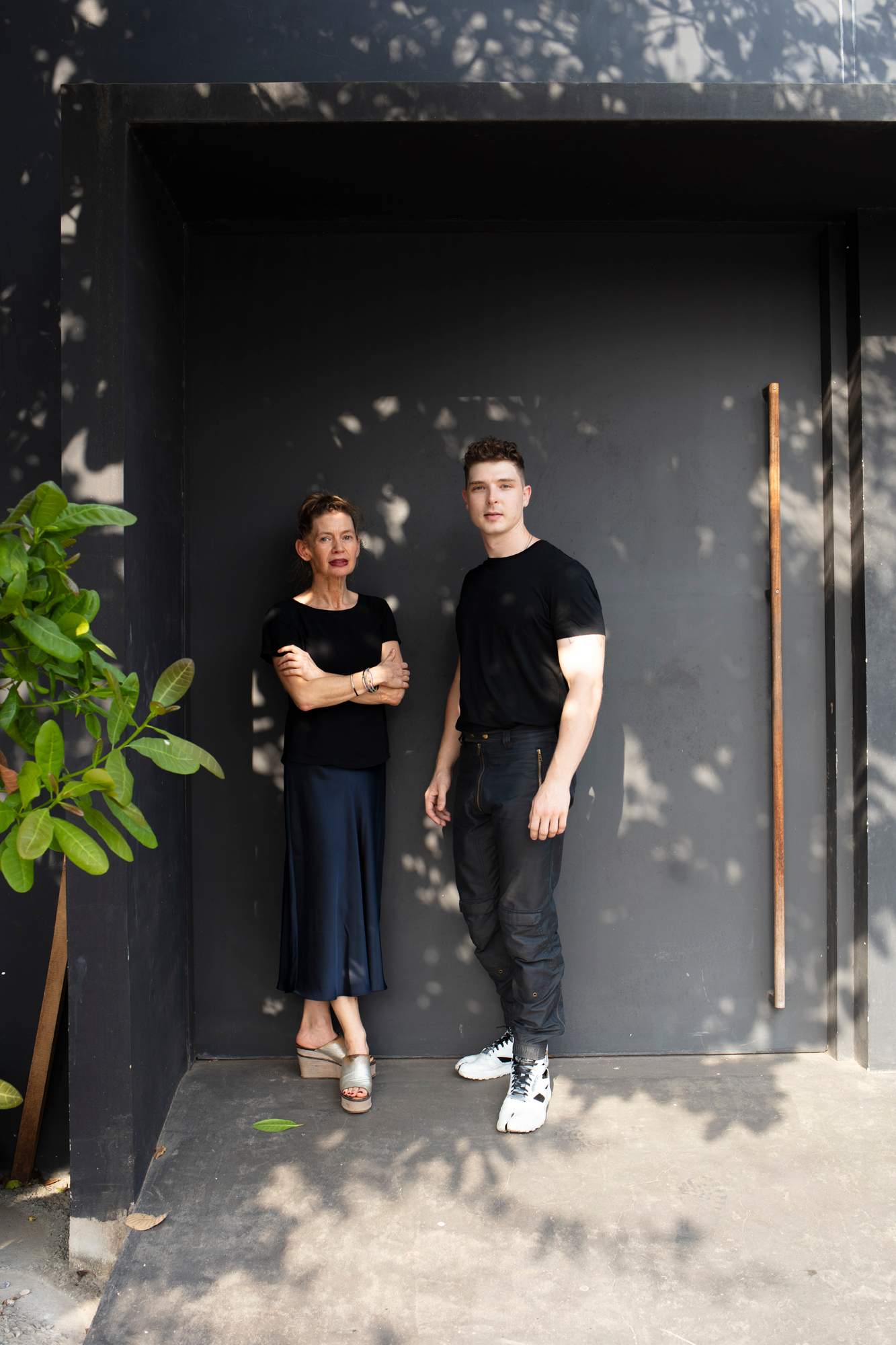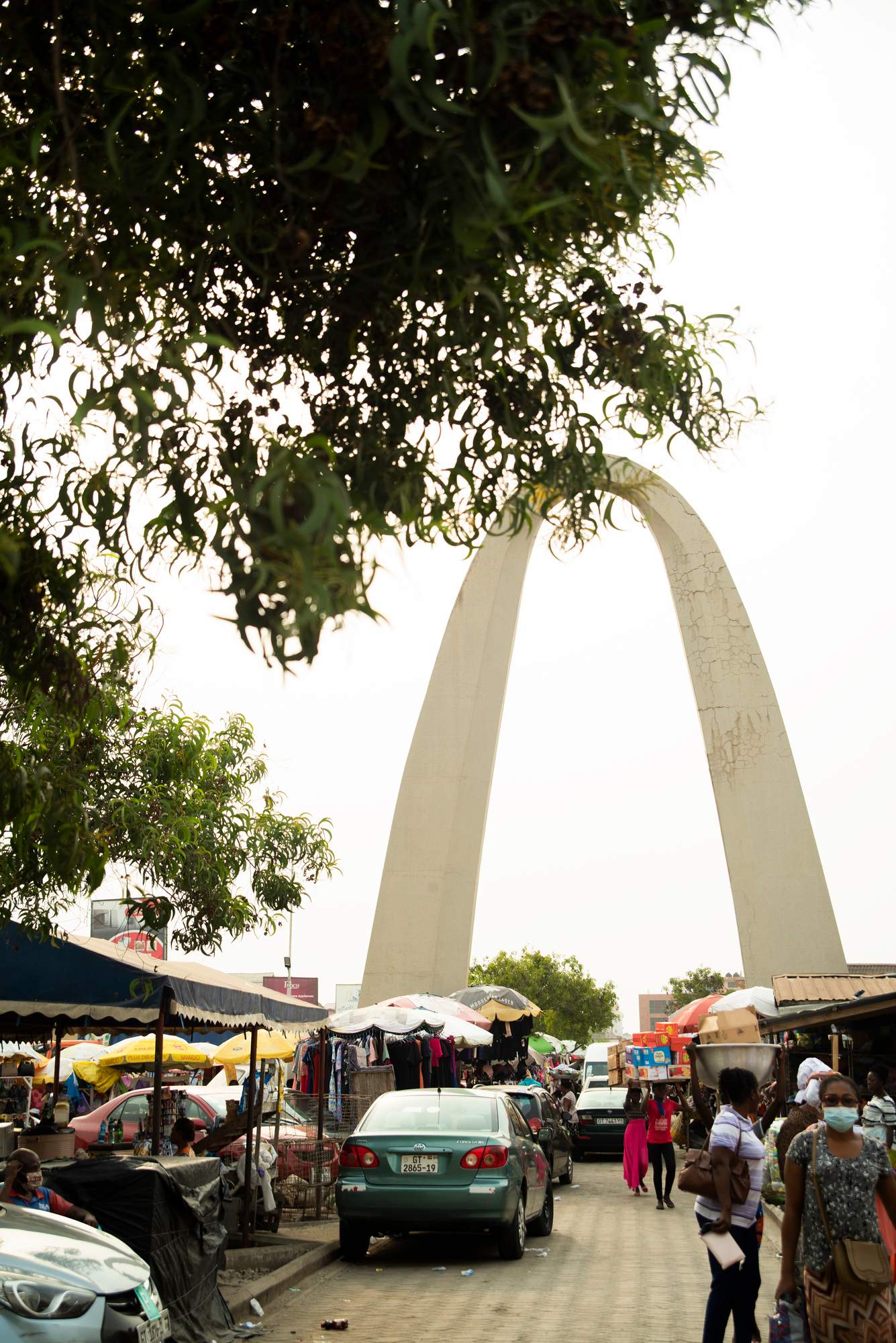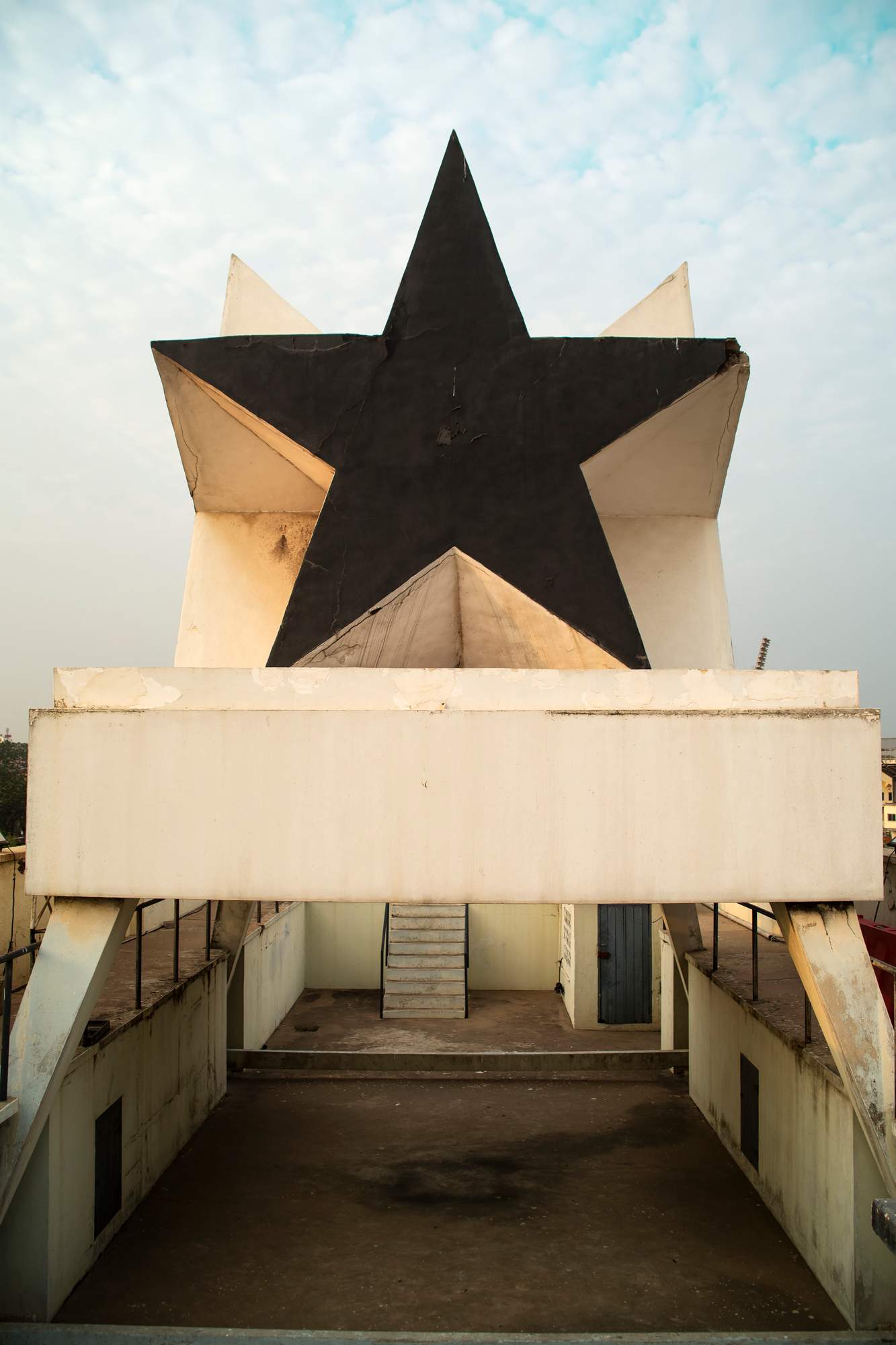 Adjaye is talking about architecture's power to "ignite the ambition of a nation" because he has the chance to do just that. He has taken on a set of commissions that are, by his own admission, not without risk. It all began when Ghanaian president Nana Akufo-Addo asked him to build a new national cathedral. Currently in the early stages of construction, it will include gardens, a music school and a 5,000-seat auditorium, blending Christian and animist traditions in its concrete design. Adjaye says that though the lack of a tender – "normal house rules" – gave him pause, the chance to be involved in what he calls a "new reset" for the nation was too good to turn down. 
"What I can do is employ interesting young architects from the continent and put them in the front of these major projects"
The work doesn't stop there. Adjaye Associates is redeveloping Accra's 1967 International Trade Fair building, which was co-designed by two Polish architects at a time when the country was gazing East. The studio is also planning to develop a shoreline promenade called Marine Drive and the new Amoako Boafo Gallery. Furthermore, Adjaye has agreed to design more than 100 hospitals for the Ministry of Health. In a place where funds can quickly disappear or a handover of power can lead to legacy-dismantling and project cancellations, it is perhaps unsurprising that most of these projects are slated for completion by or before 2025: the next general election will be held in December 2024.
A socially engaged architect (he is designing a mega-tower that will house US civil rights organisation naacp's headquarters in New York and a museum in Nigeria for the Benin bronzes), Adjaye is not shy about wading into politics. "It's a myth that architecture isn't political," he says. "Even when you're doing commercial work, that is political – it's the liberal-capitalist agenda to use the private sector."
If he pulls it all off, Accra's urban landscape will change significantly in a city that is crying out for better buildings. Adjaye doesn't believe that bold projects should be avoided just because Ghana has problems. "There isn't a linear path for architecture and development," he says. "You don't say, 'Oh, we have to build all the roads first, then all the houses, then all the high-rise buildings.'"
While part of the cityscape is dominated by shiny glass boxes, it's the mid-century examples of Ghana's tropical modernism that stand out. You can marvel at the Children's Library and its tower, designed to resemble a stack of books; or Chicagoan architect Harry Weese's former US embassy building, now a government ministry, which is held up on concrete legs. Perhaps most impressive is a former residence of Australian-born architect Kenneth Scott, with its white slats to guard against the sun. It was used for a successful cultural showcase in December.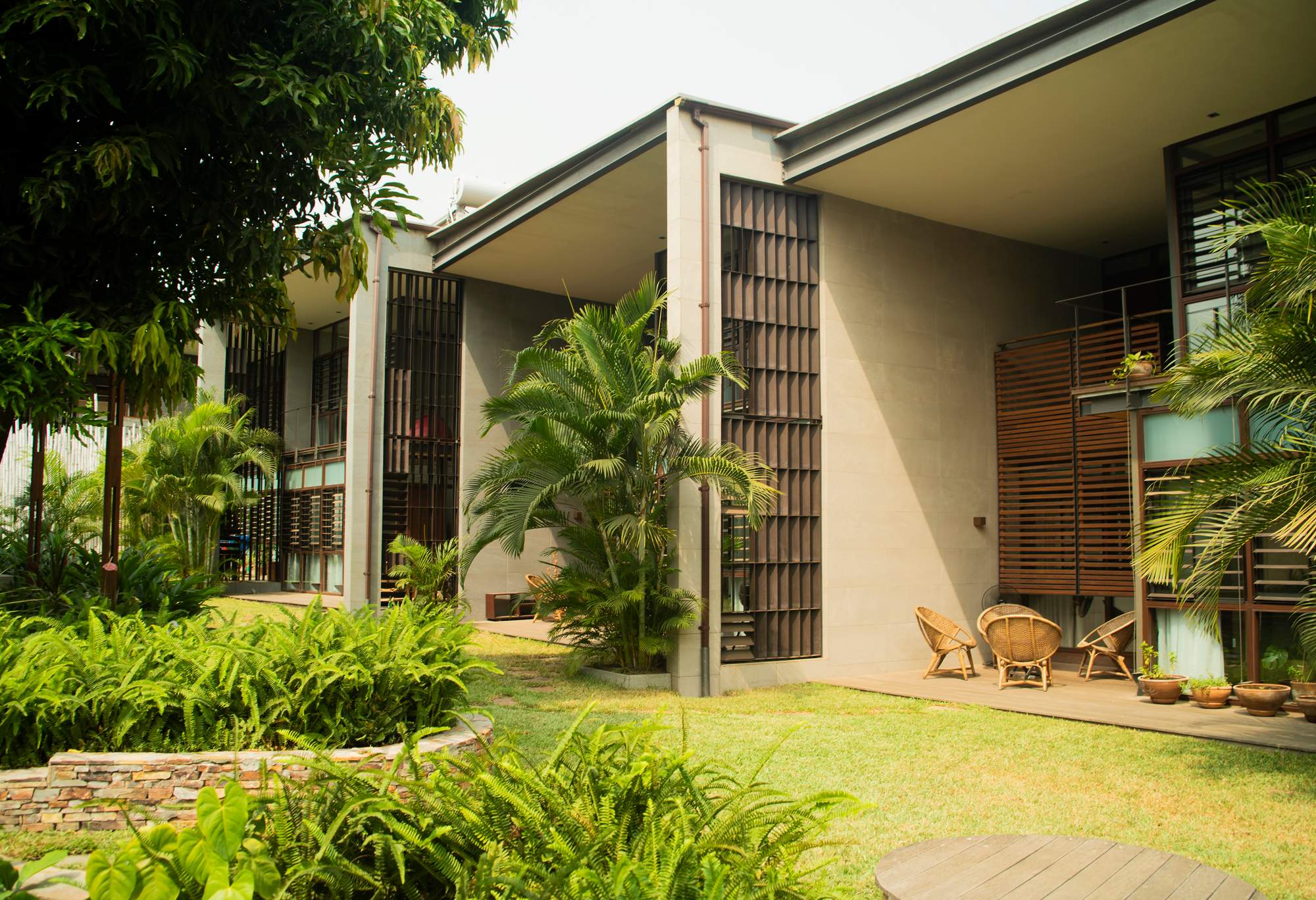 The repurposing of Scott House for such an event is one example of the city's thriving creative scene. "The art world is a catalyst," says Accra-based Austrian architect Juergen Strohmayer, as he sits at a table on the grounds of the Nubuke Foundation alongside his German colleague Baerbel Mueller. Behind them is the foundation's main building, which they co-designed; it was completed in 2019. 
A concrete structure that Strohmayer says is the first bespoke building for the contemporary art scene built in Ghana, it stands on legs that allow the garden to flow underneath it, while the front of the building is dominated by windows that can be opened for cross-ventilation. Others might have chosen a more conservative option but the foundation's director, Odile Tevie, took a punt because she felt that it was what "Ghana's art ecosystem needed".
While the construction industry and contractors still largely dominate how buildings in Accra turn out, Strohmayer is positive about the city's architectural future. "One exciting thing about working here is how daring you can be," he says. "There's an opportunity to do things differently. The people I work with all want that."
Architect Rosemary Orthner of Accra-based practice Orthner Orthner & Associates agrees. "Some people ask if this is really in Ghana," she says, about the reaction that she sometimes receives from people who see her studio's work. "They're figuring out now that it's not that you can't do this; it's more about having the right team." Orthner speaks to monocle from a home-cum-office that was built by her father, a contractor. There's a pole flying an Austrian flag in the garden and a consular insignia on the outside wall. Alongside their architectural work, Orthner and her husband, Martin, run the Austrian consulate.
Orthner Orthner & Associates was founded in 2000 in Austria and relocated to Ghana a few years later. The pair say that they want to challenge norms by tuning in to their environment. That harmony with their surroundings is apparent at the studio's Legon City Lofts: four private residences that (unusually for Accra) share a communal garden. While rammed earth is used to create a swirling pattern on the external wall, the main structures are dominated by glass, steel and Ghanaian hardwoods. Cement is used only to divide the houses; palm trees dominate. "Ghana is so tropical," says Martin. "Within six months you have a forest on your site and nobody is using it. [With Legon City Lofts] we wanted to create a tropical retreat in the city."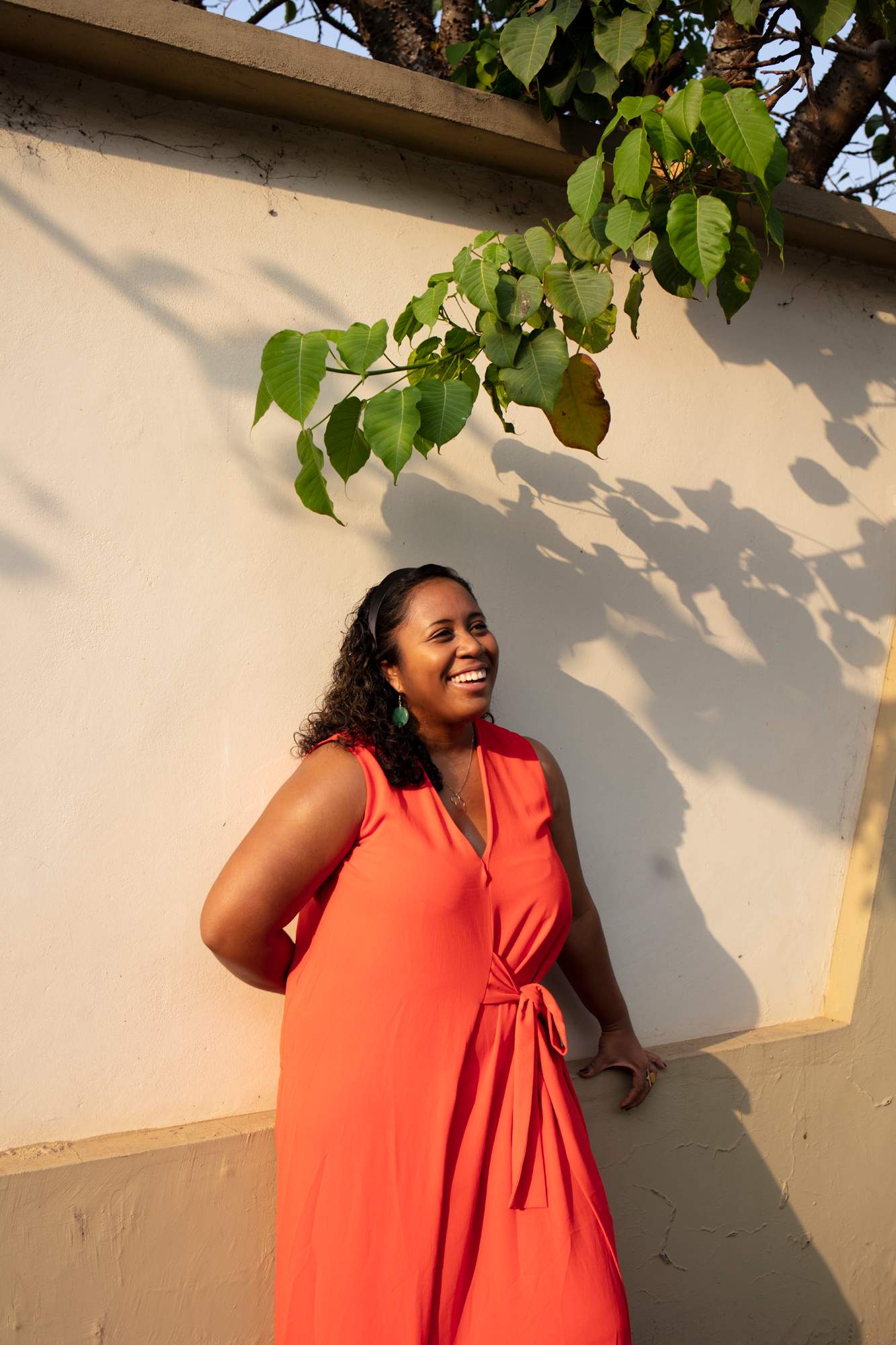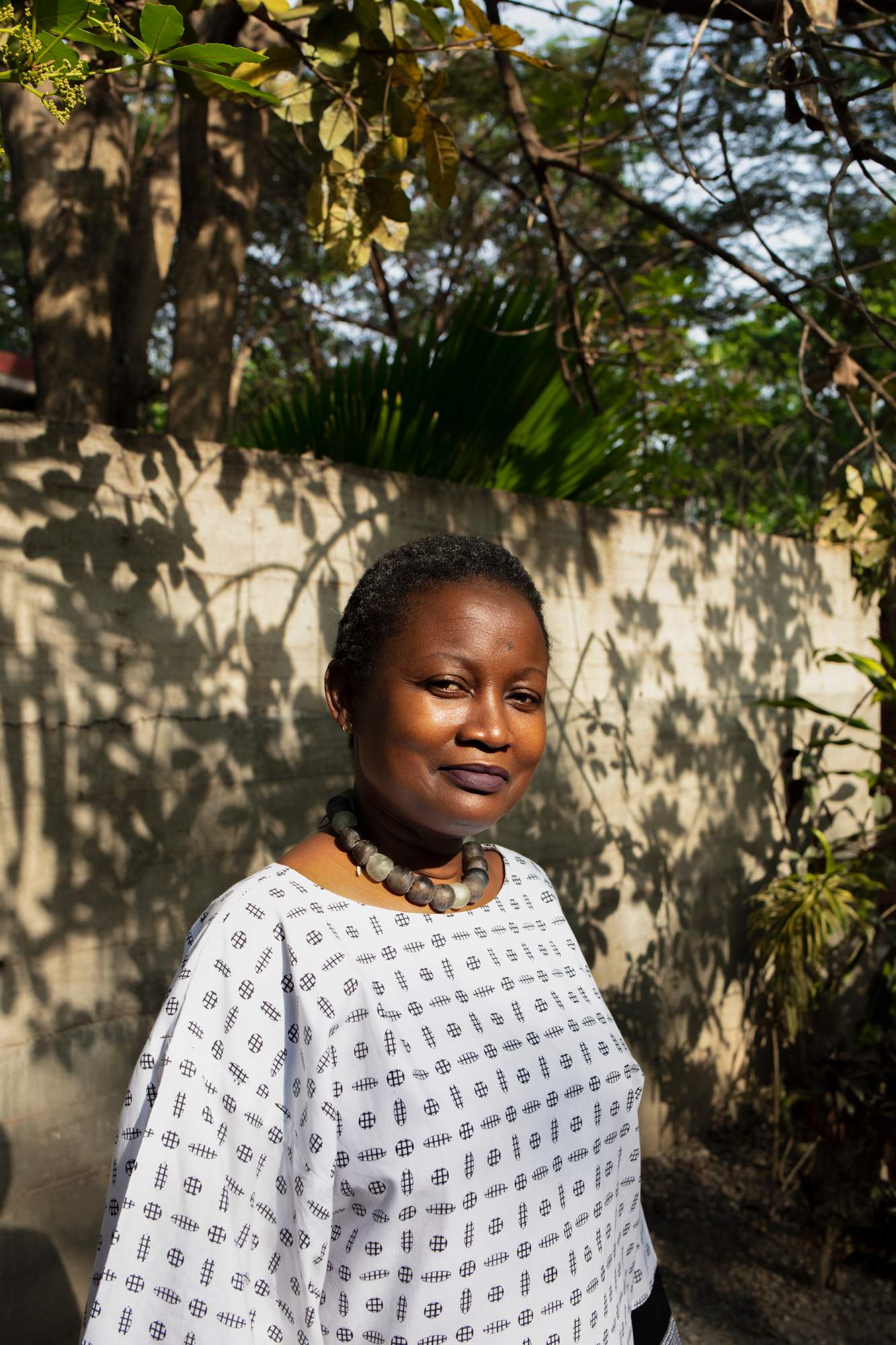 Accra's increasing architectural maturity relies on changing attitudes. That involves convincing more people to value architecture and demand more from the industry. "The role of the architect as a problem-solver has been neglected," says Ruth-Anne Richardson, who has her own practice called Studiored. She says that a combination of advocacy, public engagement and education could help to ensure that architecture in Ghana can formulate its own narratives and become part of the country's cultural identity.
Richardson also collaborates with Scottish-Ghanaian Lesley Lokko's research, events and education platform the African Futures Institute, based in Accra and founded last April. monocle was expecting to meet Lokko there but her world was flipped upside-down in December when she was named the curator for 2023's Venice Architecture Biennale. Instead of tropical sunshine, she speaks to us from the rather more temperate climate of Edinburgh, where she is preparing for the release of her curatorial statement in May.
An academic who founded the Graduate School of Architecture at the University of Johannesburg and headed the architecture school at New York's City College, Lokko says that she has only ever built three buildings and hated the process. "We teach architecture as a profession," she says. "But it's much more of a way of thinking about the world and less about making buildings." Her hope is for Accra to become a regional hub for architecture debates and events – and it's starting to happen. "If you can get developers, contractors and patrons in those discussions, the level of discourse goes up. So rather than going to a roadside contractor and saying, 'Build me a plan from houseplans.com,' we as a discipline have managed to engineer our own value."
"One exciting thing about being an architect here is how daring you can be. There's an opportunity to do things differently"
Lokko also says that she plans to start running courses in Accra by next year, with the first focused on architectural criticism. She says that students – half of whom will be Ghanaian and another 25 per cent from elsewhere in Africa – will be the "foot soldiers" of change to Accra's urban environment and beyond. But Lokko also recognises that education continues after school. That's where people such as Adjaye come in. Mae-ling Lokko, an architect and academic researching alternative building materials, points to the leg-up that Adjaye has given start-ups such as Hive Earth, which focuses on clay and sand. Contractors have also been upping capabilities by forming co-operatives to meet the needs of Adjaye Associates. "David is incredibly inspirational," she says.
"Some people ask me if this is really in Ghana. They're figuring out that it's not that you can't do this – it's more about having the right team"
Back at his Airport Residential Area studio, Accra's resident starchitect is keen to point out that he hasn't just parachuted in an external team of international polymaths. He is hiring locally and, like Lesley Lokko, has the long game in mind. "What I can do is ensure that we're employing interesting young architects from the continent and putting them in the front of these major projects," he says. "These people are going to have incredible knowledge when that building is finished. And that knowledge will help them become something." Accra, a city on the front lines of some of the 21st century's most pressing issues, from urbanisation to climate change, clearly has a story to tell. Soon it might have the architecture world's ear.