City unpacked: Street lights / Hong Kong
Nostalgic neon
The fluorescent signs lining Hong Kong's streets are a huge part of its identity. Heritage group TNX is working to stop these lights from burning out by restoring them with a new mission to illuminate the next generation of Hong Kongers.
It was a Frenchman who first developed neon tube lighting in 1910 – and the illuminating idea quickly spread from Parisian opera houses to New York cinemas, before arriving in Hong Kong in the 1920s. After the Second World War, Hong Kong's population boomed and business flourished. Soon, signs popped up hawking jewellery, tailor-made suits and fishball noodles. By the 1980s, the city was aglow. Smouldering signs jostled for attention down thoroughfares including Nathan Road, jutting over shopfronts in shining, serried rows.
Today, though, about 90 per cent of Hong Kong's neon signs have disappeared since the technology's heyday. The remainder are clustered in neighbourhoods such as Sham Shui Po or nightlife hubs such as Wanchai, though a few can still be found as far afield as the sleepy beach town of Sai Kung. In the past 20 years, the government has tightened safety regulations and removed signs that are deemed too big or hang too far over the pavement. That, combined with the advent of cheaper, mass-produced LED technology, has led to the disappearance of neon signs from Hong Kong's streets.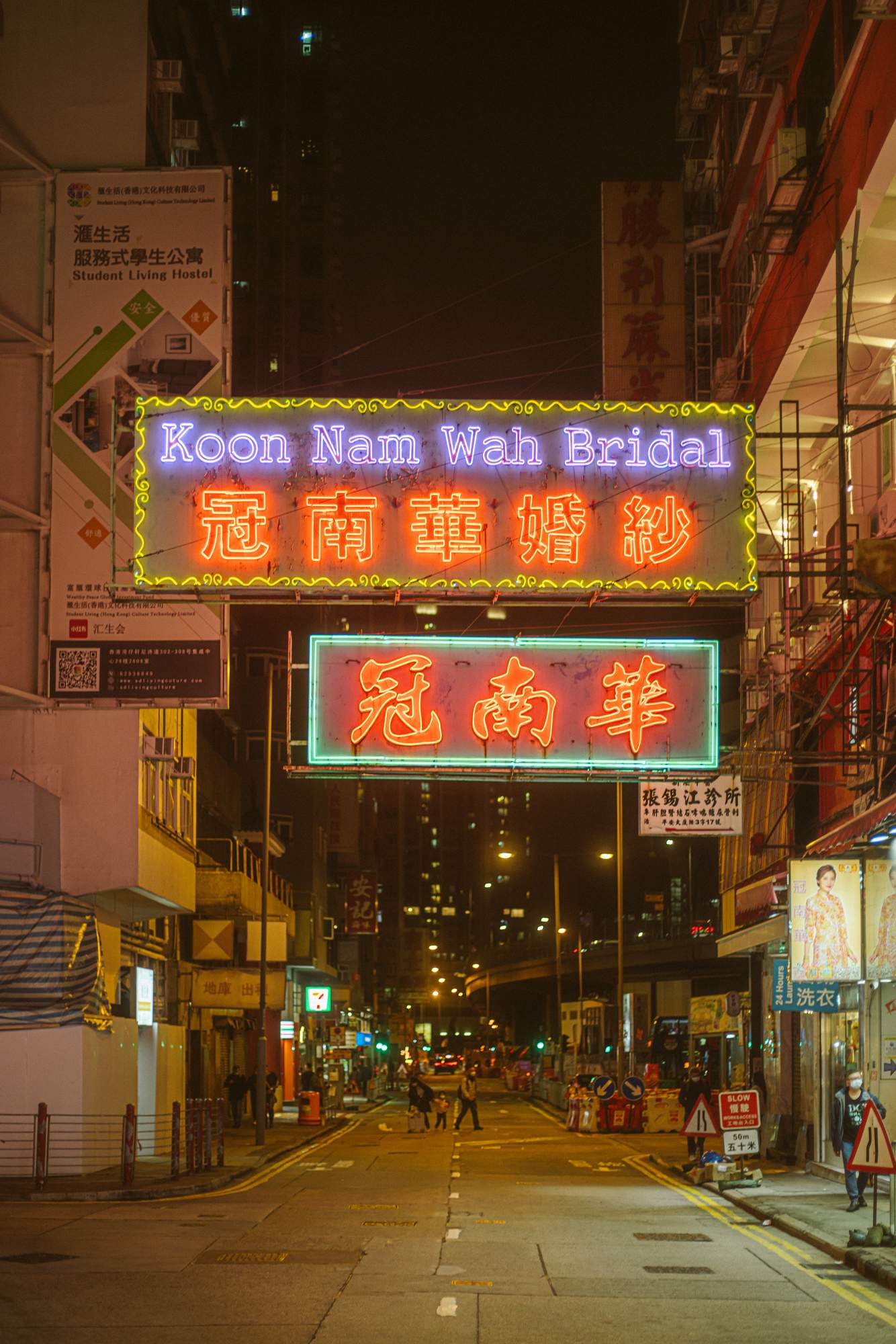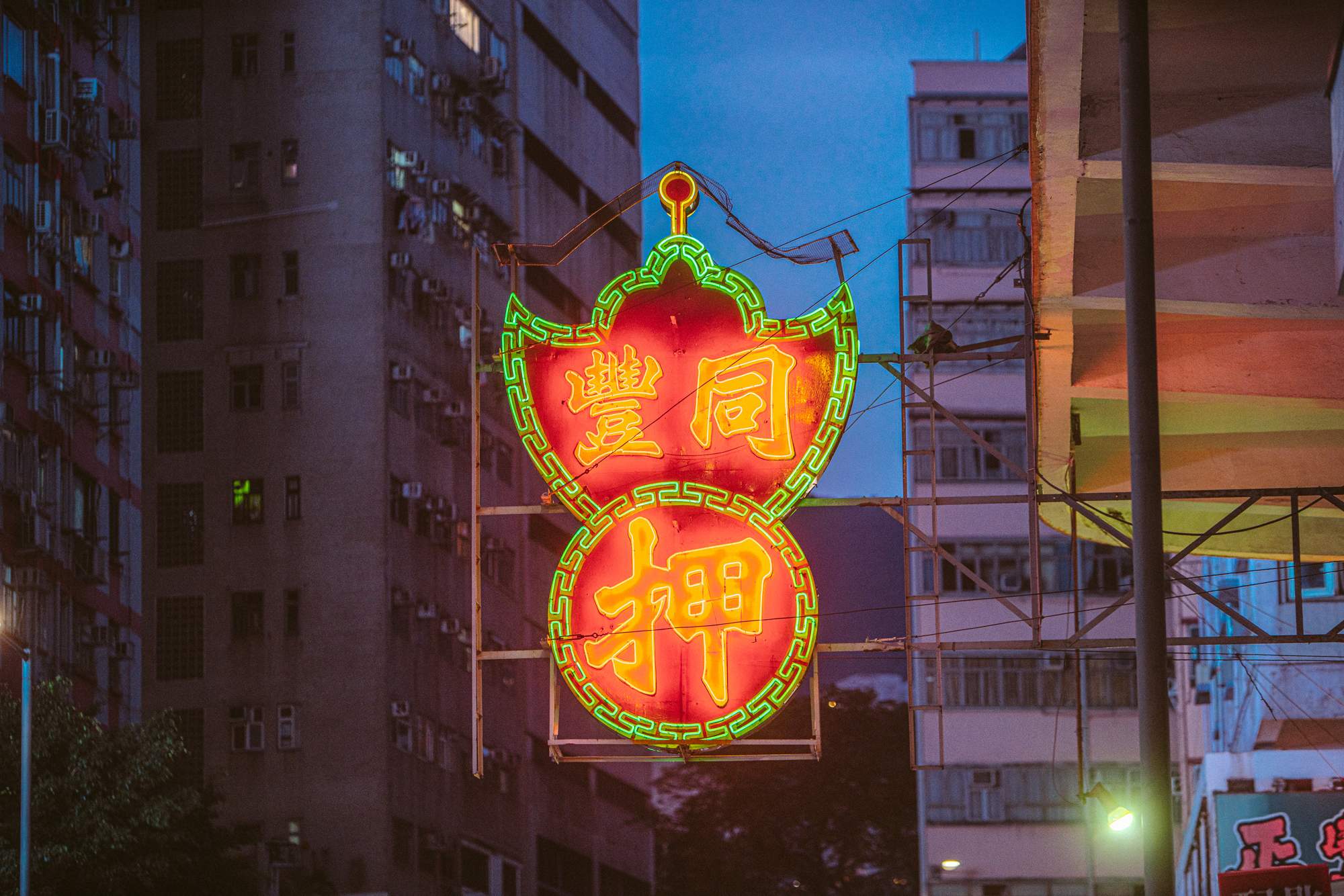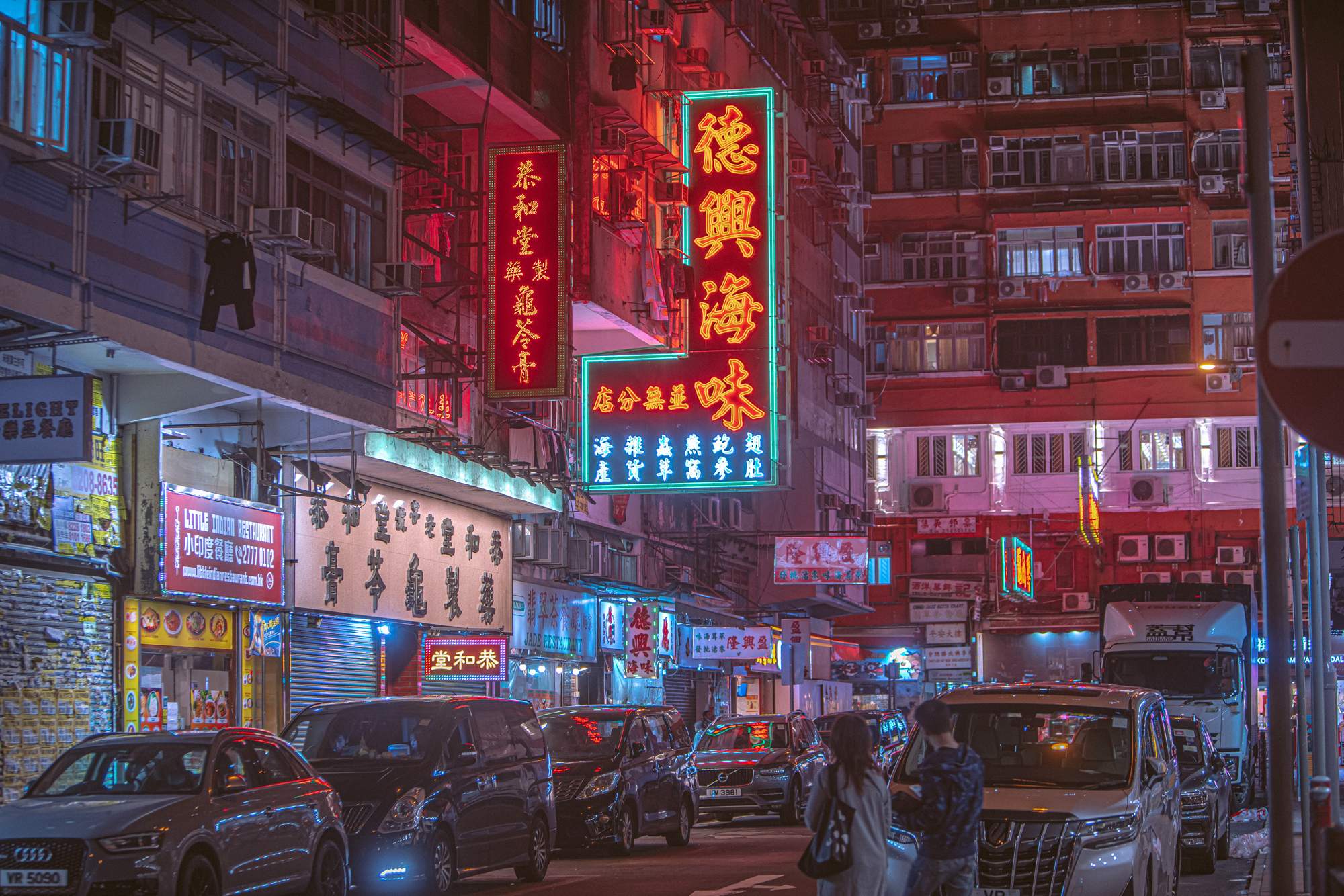 Postcards, photographs and the films of director Wong Kar-wai have immortalised the colour-drenched cityscape and symbolise to the rest of the world the glamour and bustle of the city. For Hong Kongers, neon is nostalgic. "Wherever I went, I was greeted by neon," says Cardin Chan, who grew up in Tsim Sha Tsui in the 1980s and 1990s, and is now the general manager of neon heritage group Tetra Neon Exchange (TNX). "That glow from the illuminated signs made me feel very warm and like I was home. These days, when I walk down the street, it's so gloomy and dark; it's not the Hong Kong I'm familiar with." 
"That glow from the illuminated signs made me feel very warm and like I was home"
TNX focuses on preserving the neon signs, as well as the knowledge and cultural memories around them. The group has lobbied shop owners to keep their signs up; those who can't afford to do so donate their signage to TNX for storage and restoration. Chan also collects stories from neon artisans, sign installers, business owners and the retired artists who once sketched the drawings and calligraphy that tube benders then followed to create their colourful calling cards.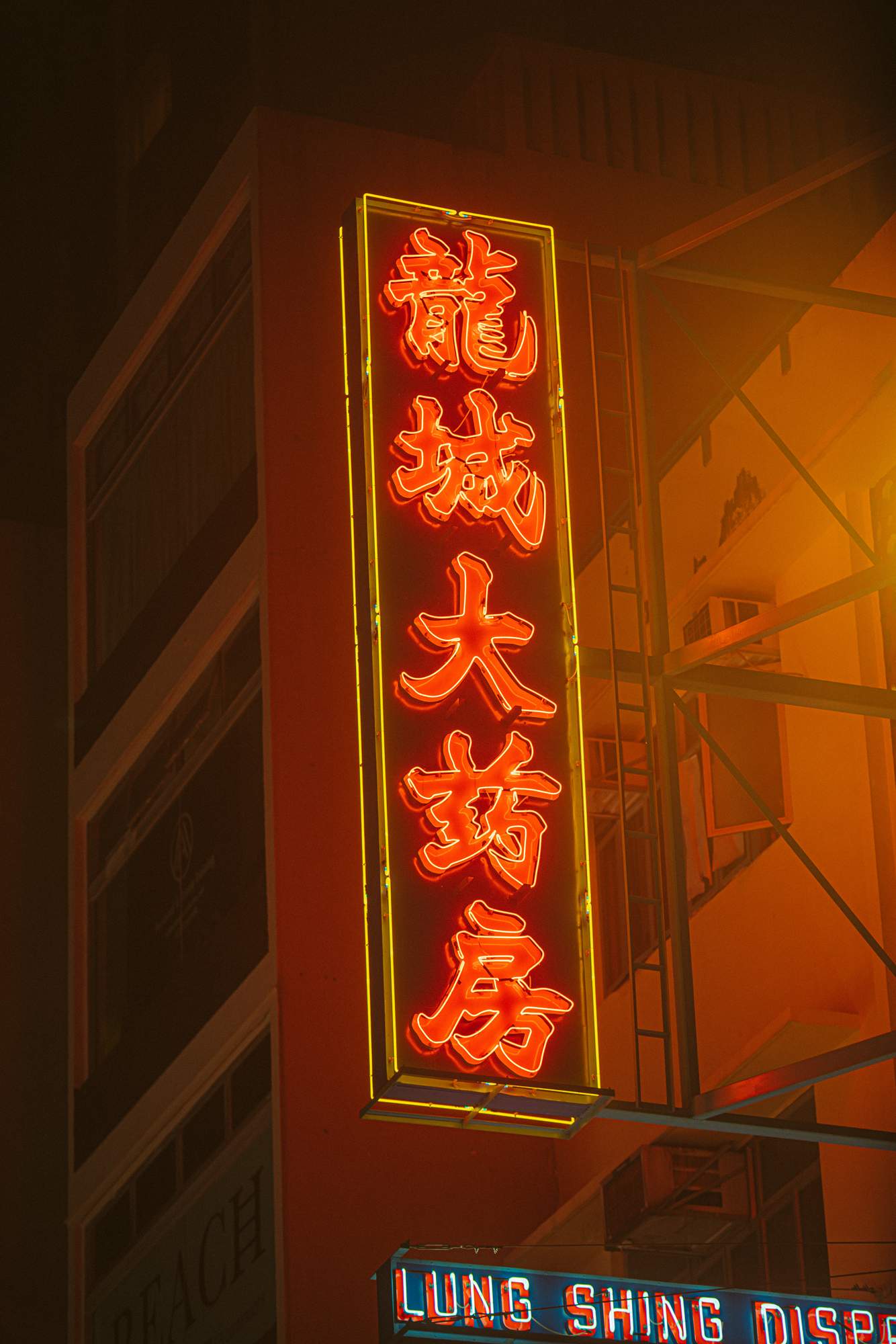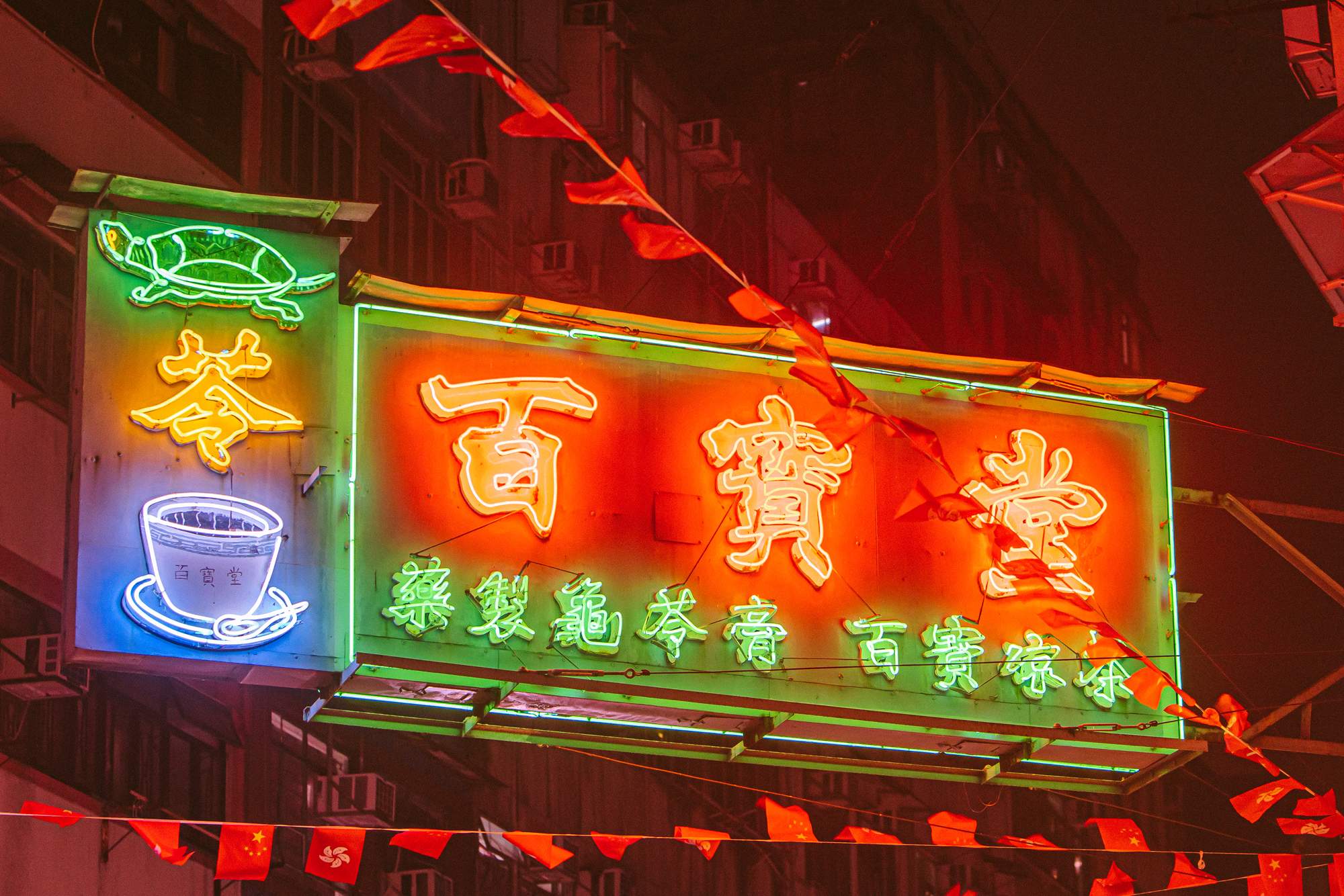 M1, Hong Kong's museum of visual culture, has also amassed a significant collection of signs and a younger generation of neon artists is keeping the tradition alive. Some have apprenticed under the few remaining "sifu" or neon masters. "When I was a child, the dim sum shop had a really big neon sign; the classic green and red," says designer Jive Lau, who teaches neon workshops at his small Kwun Tong studio, which he opened in 2020. "It was remarkable."
Chan hopes to one day stage an exhibition of all the neon signs that TNX is storing. "People, especially the youngsters who didn't have the chance to experience the magical streetscapes that I grew up with, will be able to appreciate them."