Culture: Cinema / Global
Scene stealers
The future of cinema doesn't lie just in flashy CGI and digital wizardry. These three firms are proving that analogue and tactile techniques, from putting puppets in horror films and designing the perfect props, still play a huge role in bringing the silver screen to life.
Masters of puppets
Manual Cinema, Chicago
The producers of last year's big-budget sequel to 1992 horror classic Candyman had a stylistic problem to solve as they sought to revive the franchise. In picking up where the original story left off, the new narrative needed a way of referring to the first film through flashbacks but without lifting scenes directly from the original reels, which the producers thought would jar with the style of the new movie.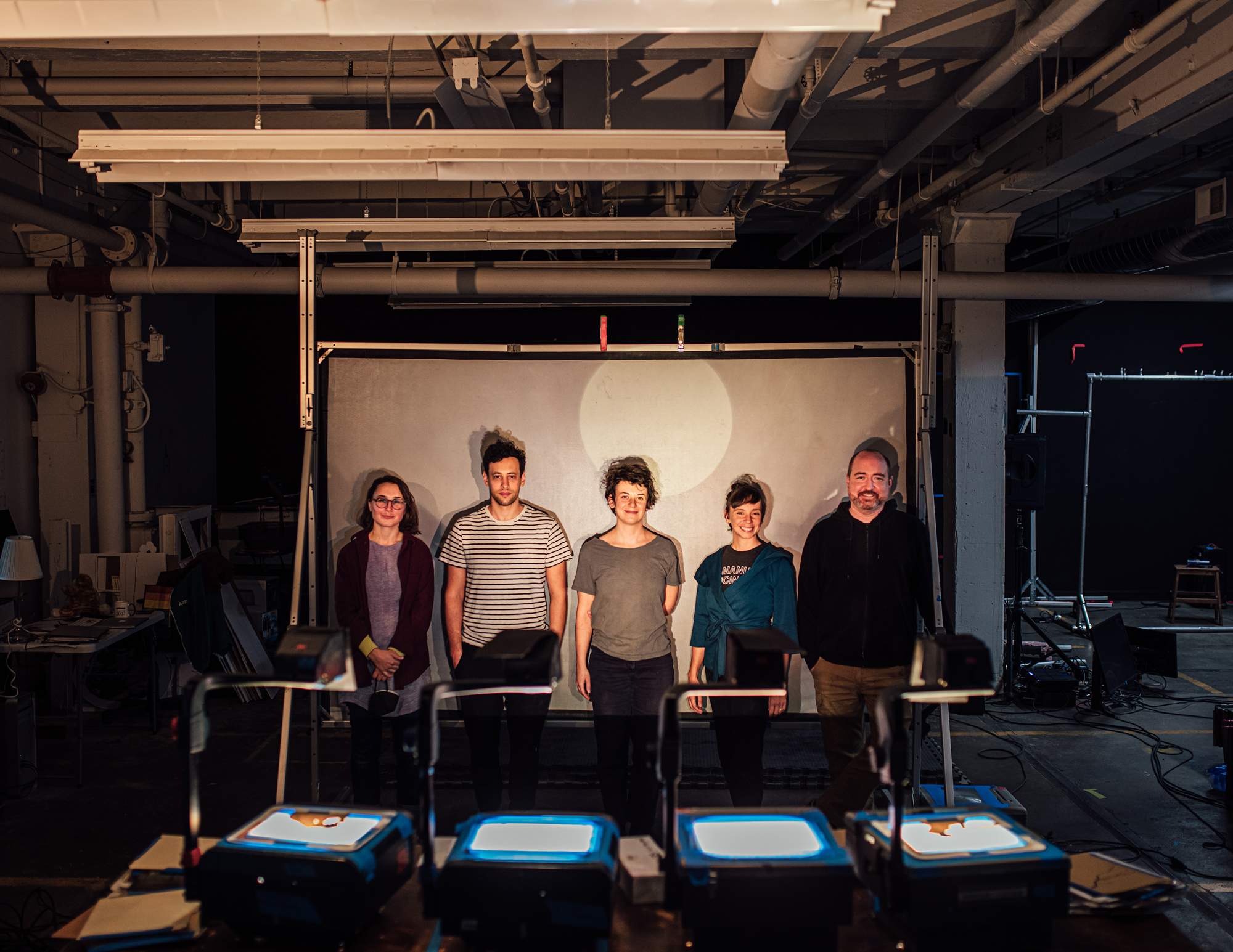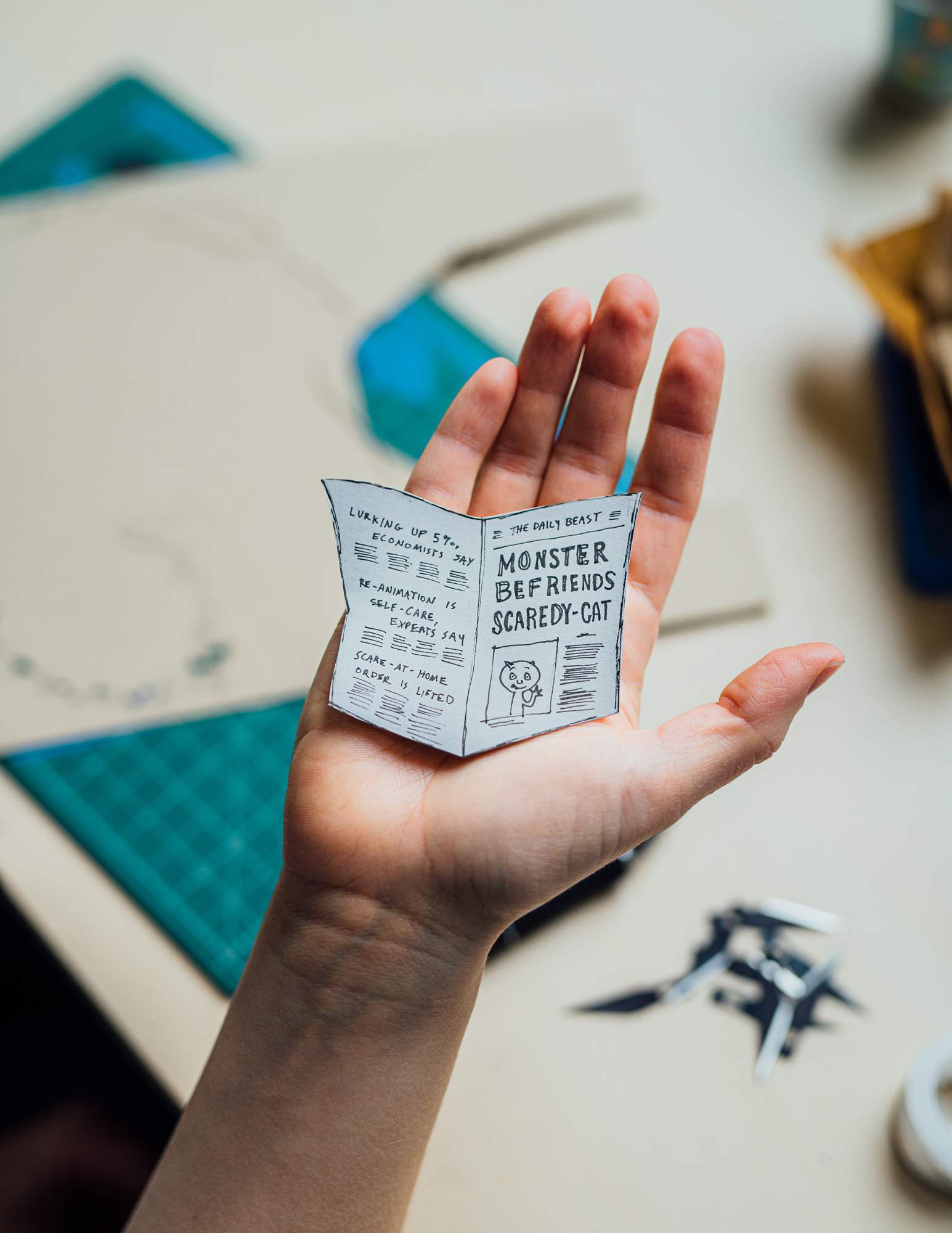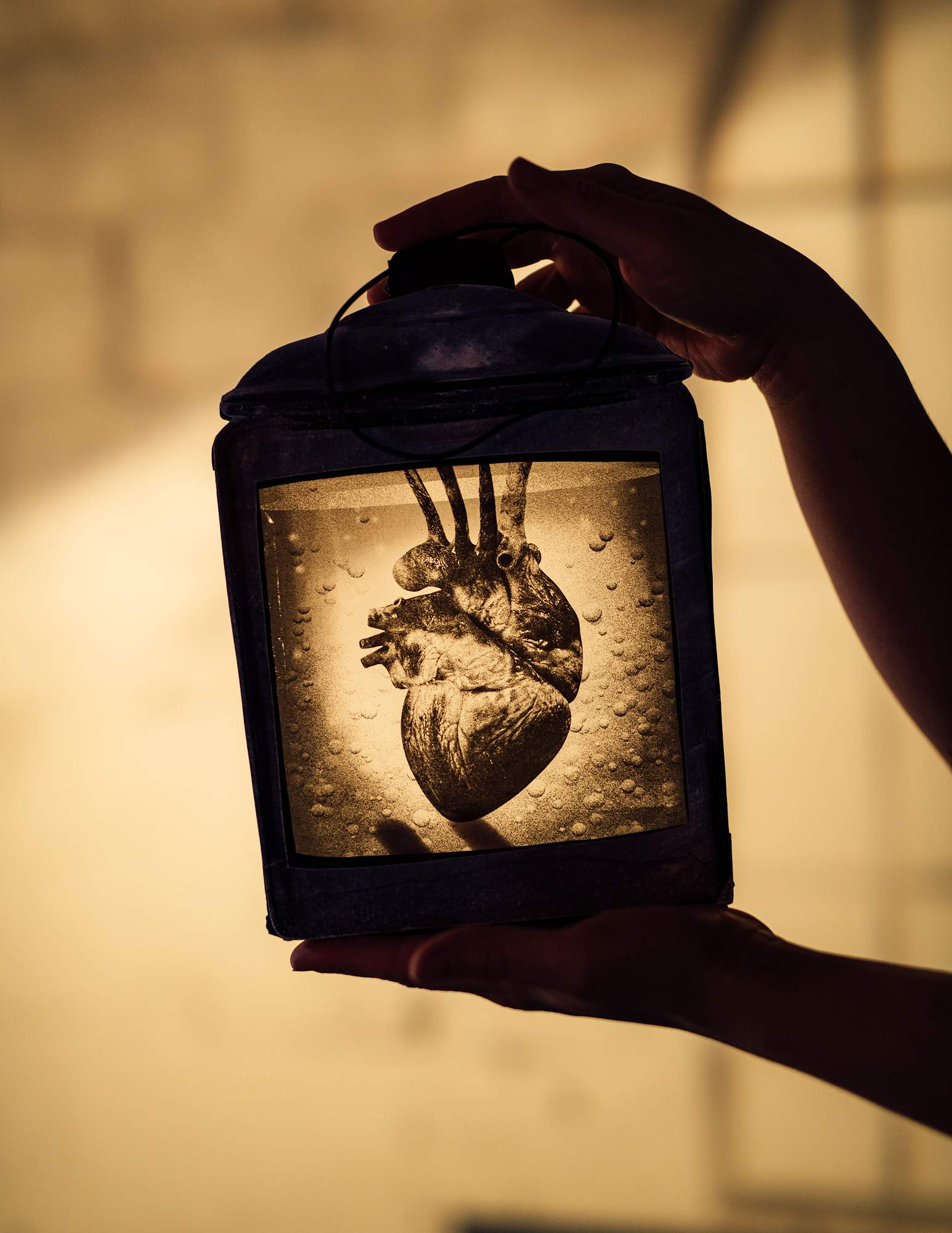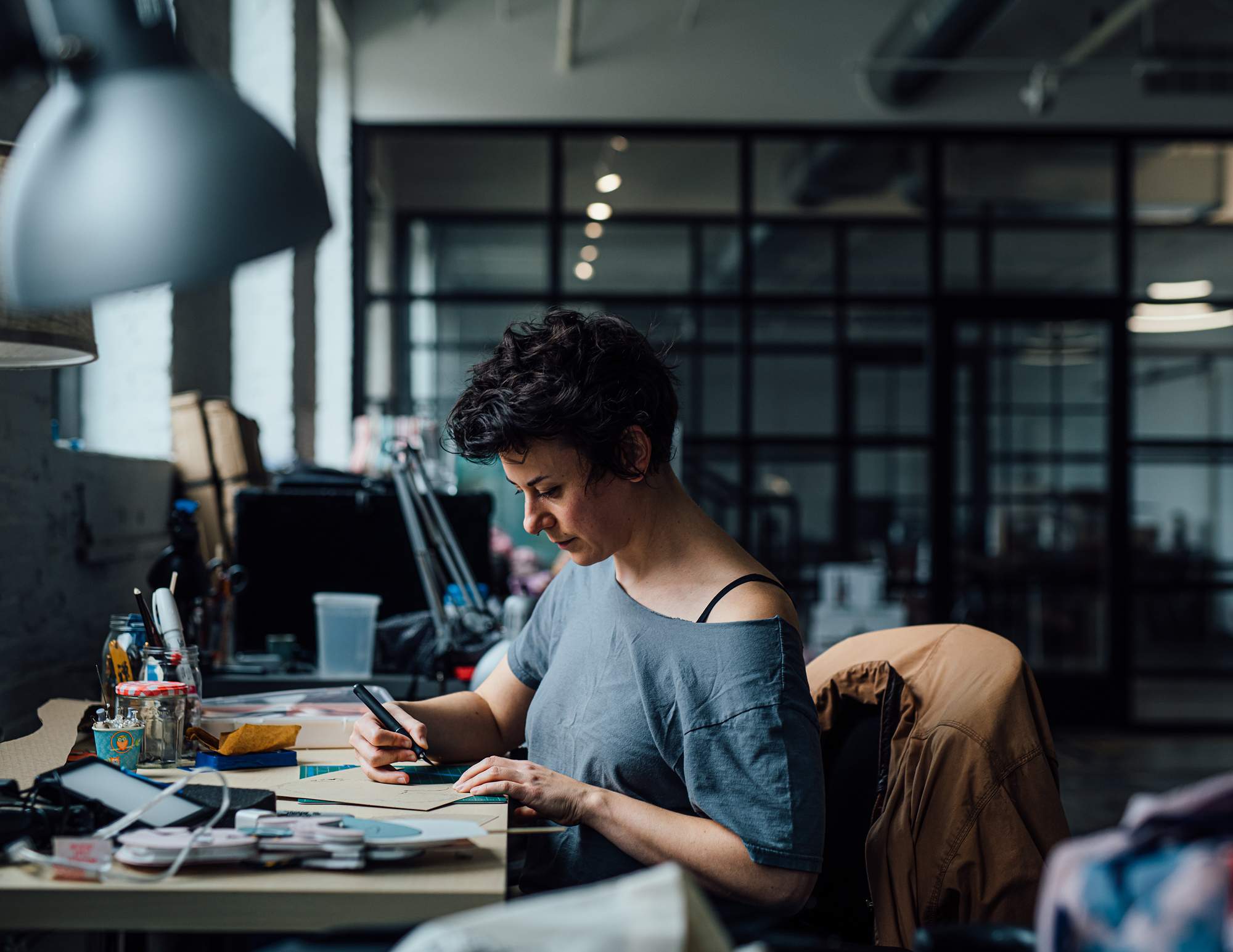 The cinematic solution for the backstory came from Oscar-winning screenwriter Jordan Peele: those famous original sequences would be retold in a stylised way through the use of live-action shadow puppets, created by award-winning production and design studio Manual Cinema.
"It began with a really cool screenwriting idea," says Drew Dir, one of Manual Cinema's five co-founders and co-artistic directors. "It was an aesthetic choice, because storytelling and myth are a big theme of the movie." 
The original narrative revolves around the tale of the ghost of a black man who was lynched in the 1800s and returns to wreak havoc on anyone who summons him. During the flashbacks, backlit papercut figures recount the Candyman's grim fate. In their simplicity, they are chilling: these sequences ended up becoming some of the most evocative in the film, which has grossed more than $77m (€68m) worldwide.
"Initially, it was just one or two moments in the script that [the producers] had asked us for," says Dir. "Then, over the next year, during post-production, they kept coming back to us and asking for more. By the time the film was complete, the shadow puppets turned out to be a major visual motif."
Manual Cinema's work in Candyman is just one hint at a flourishing appetite for hand-created techniques in an expanding variety of media. Ten of the 15 nominees on the shortlist for this year's Oscar for best animated short film, for example, are either based on or fully produced using handmade techniques. Dir believes that a certain intimacy is created by the little imperfections that come from many of these methods – and that cgi cannot capture or evoke it in the same way.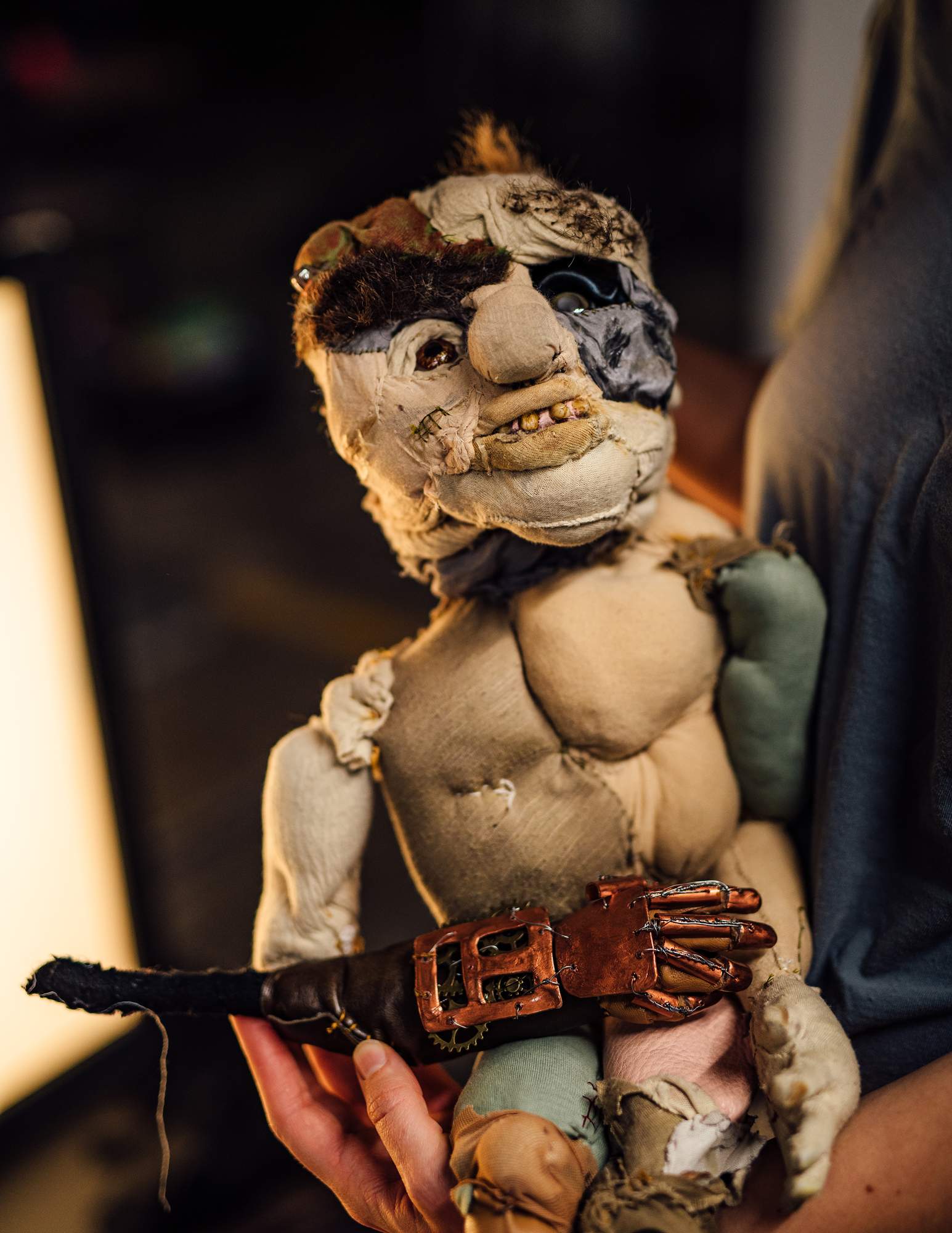 "Often the response to our work is, 'This is such a breath of fresh air,'" he says. "We live in a world where every image now is created digitally but audiences are very hungry to watch something that feels like it was created by hand." 
Founded in Chicago in 2010, Manual Cinema has made its name in live theatre; this is the first big Hollywood production that it has been tasked with. But new work is coming, both in film and on stage. The coronavirus pandemic has pushed Manual Cinema into more productions made directly for the screen: the team's first, standalone short film project is currently in production and the storyboarding process for a new series for television is under way too. Leonardo! A Wonderful Show About a Terrible Monster, a theatre production for young audiences, premiered at Chicago Children's Theatre in February.
"There is a flourishing appetite for hand-created techniques in movies, television and short films"
The company's five founders – Dir, designer Julia Miller, composers Ben Kauffman and Kyle Vegter, and choreographer and narrative designer Sarah Fornace – first joined forces at a puppetry festival, experimenting with an original piece that was performed in front of an old-school projector and accompanied by live music.
"The first five years of the company was mostly about figuring out what this work was," says Dir. The team tried their hands at various older, traditional methods of puppet-making. "Every show we did was a little bit different. We were truly teaching ourselves; it was an aesthetic exploration. If we made any money from it, that was purely a byproduct. But we realised that this could actually be a viable company, where we could all strive to do this full-time." 
Manual Cinema's theatrical productions blend the older feel of early cinema screenings with live theatre. The nuts and bolts of the performance itself – the puppeteers, the miniature moving scenery and the cast of musicians who accompany the action – are all visible on stage. 
"For us, the goal is doing something cinematic and sophisticated, that can go up against any contemporary film-making," says Kauffman, the composer and co-artistic director. "It puts manual work in a different light. People are drawn to that." 
Still, despite its foray into the world of the silver screen, the team at Manual Cinema remains keen to keep one foot on stage.
"There is something special about live performance and the stakes that are involved in that," says Kauffman. "That will be a part of the company for years to come." 
---
Props forward 
Izabel Rainer, Brazil
Film sets are notoriously complex: they require a large revolving cast of characters to make everything tick. But while most people are familiar with the headliners of behind-the-scenes – from costume designers to make-up artists – not everyone realises that coming up with every bit of packaging, signage and printed material that ends up on screen is down to a graphic designer. No detail in a scene is too small, brief or irrelevant to be painstakingly devised: the likes of Wes Anderson have accustomed audiences to elaborate set-ups filled with intricate detail, and the work of film graphic designers is increasingly coming into the spotlight. 
Izabel Rainer is one of them. In her workshop deep in the Brazilian countryside, she designs everything from matchboxes to licence plates and beer-bottle labels for use in some of the country's leading productions. 
"When people watch a movie, they look at a scene set in a hospital and assume all the signs and patient bracelets they see were just in there to begin with," she says. "But in reality, someone had to make all of those things."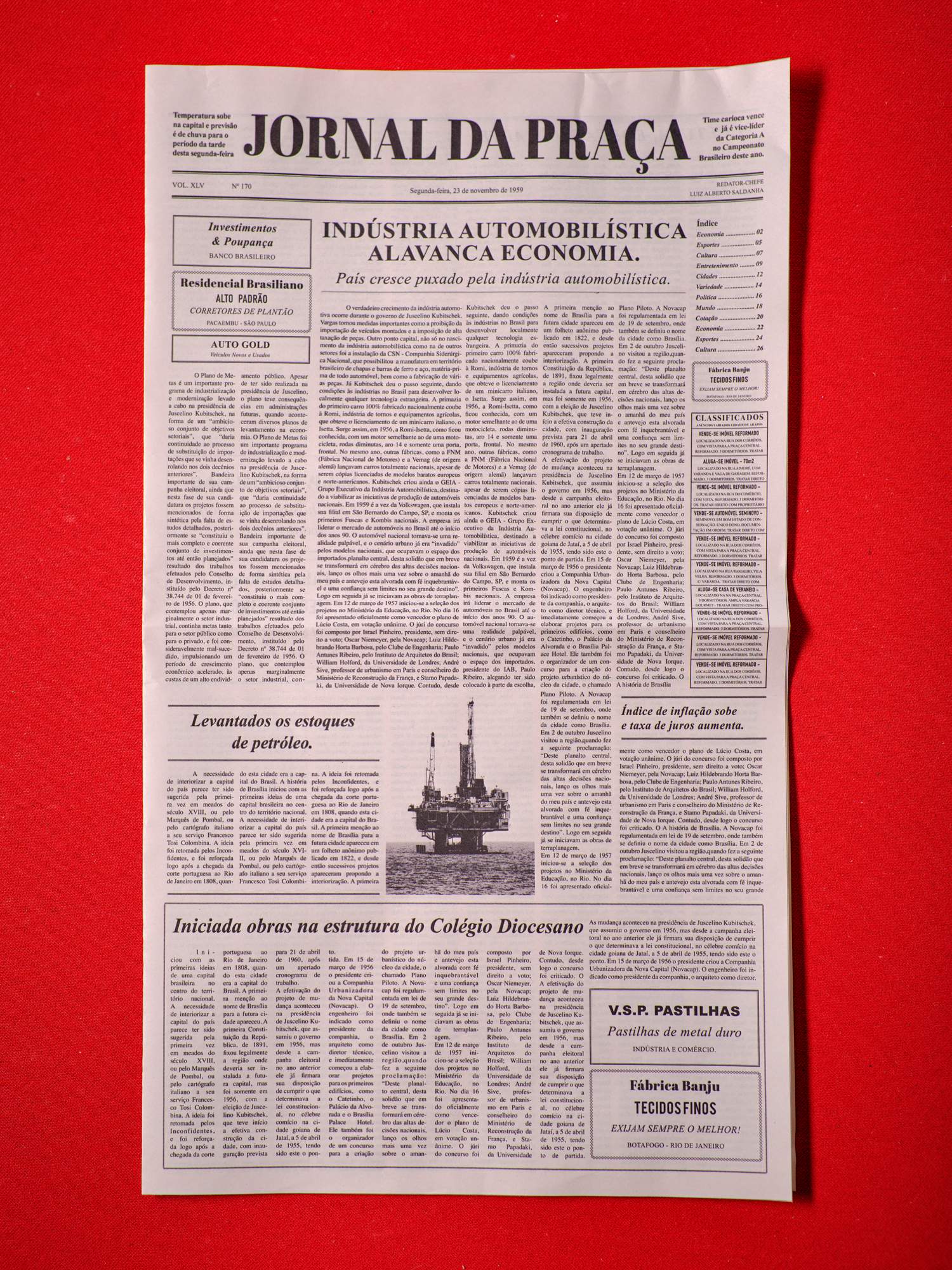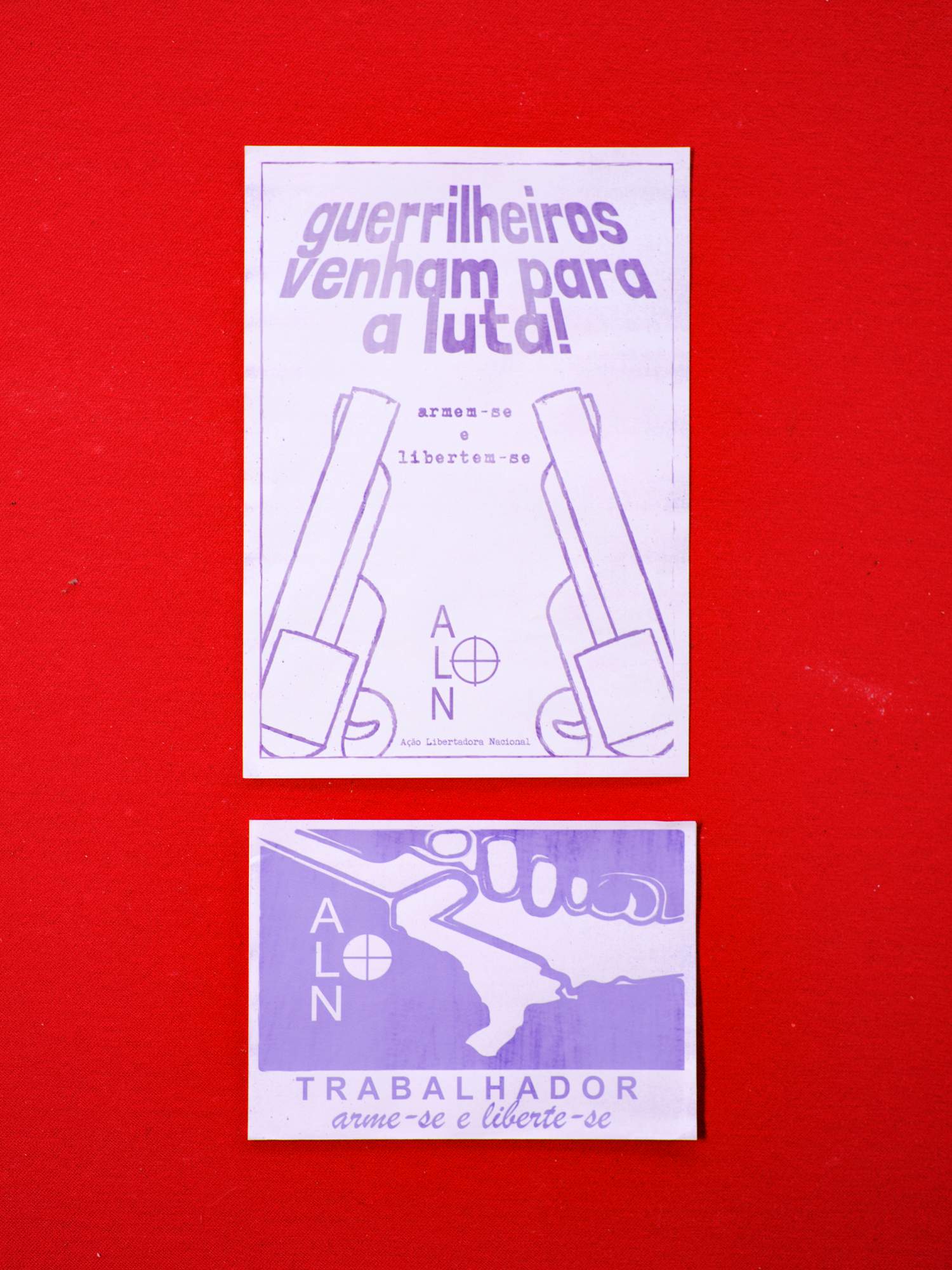 Rainer studied marketing at university and had no plans to work as a graphic designer, let alone as a designer in the film industry. In fact, like many people, she hadn't even heard of the profession until her sister, who is also in the industry, told her about it. 
"I really like ageing paper – sticking it in the oven and seeing it turn into a different colour"
Now she's worked on some of the country's biggest homegrown titles, including Coisa Mais Linda, a Netflix show set in 1960s Rio de Janeiro during the birth of bossa nova, and Marighella,Wagner Moura's film about a dictatorship-era leftist guerrilla fighter. Her job is made especially complicated and demanding because of the amount of research required but, despite it being hard work, Rainer wouldn't have it any other way. 
"I love being able to create objects that already look as though they've lived different lives," she says.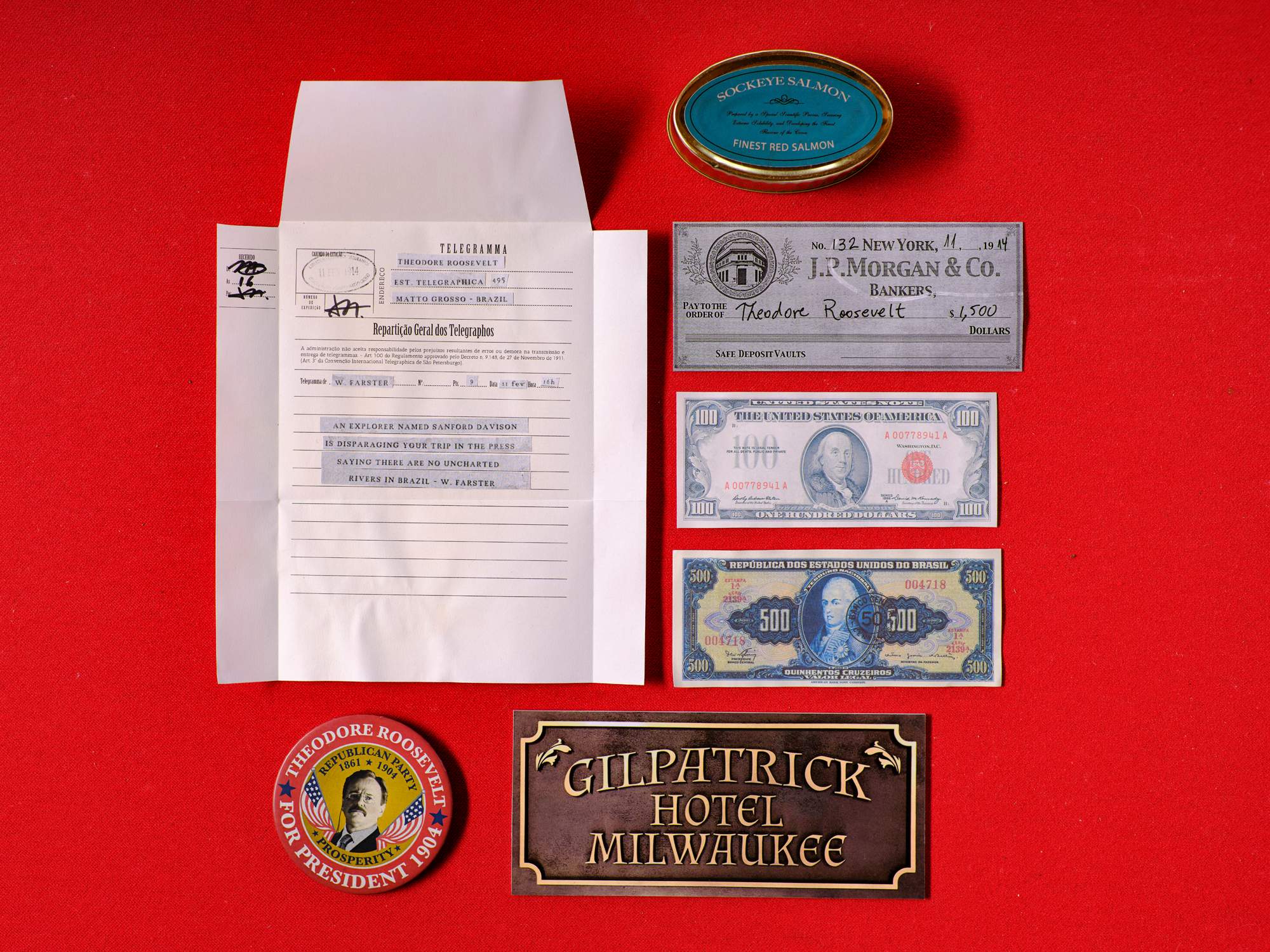 Making things that don't look brand new is one of the many ways in which her work differs from that of a traditional graphic designer's – and it is her favourite part of the job. 
"I really like ageing paper, for one," she says. "Sticking it in the oven and seeing it turn into a different colour."
While the Brazilian film industry is still "fragile", Rainer thinks that new routes into her profession will become more common. She also believes that the services of graphic designers will become increasingly in demand on sets that used to skimp on budgets and worry less about prop detail. 
"Once the process starts, there's no going back," says Rainer. "Once people start bringing more assistants in, more designers in, and a graphic designer that works closely with the rest of the team, art directors won't want to go back to the way it was."
---
Sounds spectacular
Foley Farmers, Germany
It's a frosty evening deep in the north German countryside and Pete Burgis is hard at work in his studio. Against one wall, a large screen is playing a scene from a children's television series where a girl in a tutu is practising her steps. Burgis, a slight 60-year-old, is wearing thick woollen socks beneath a pair of black ballet pumps. He has his eyes focused intently on the screen and is chasséing and pirouetting in sync with the girl's every movement.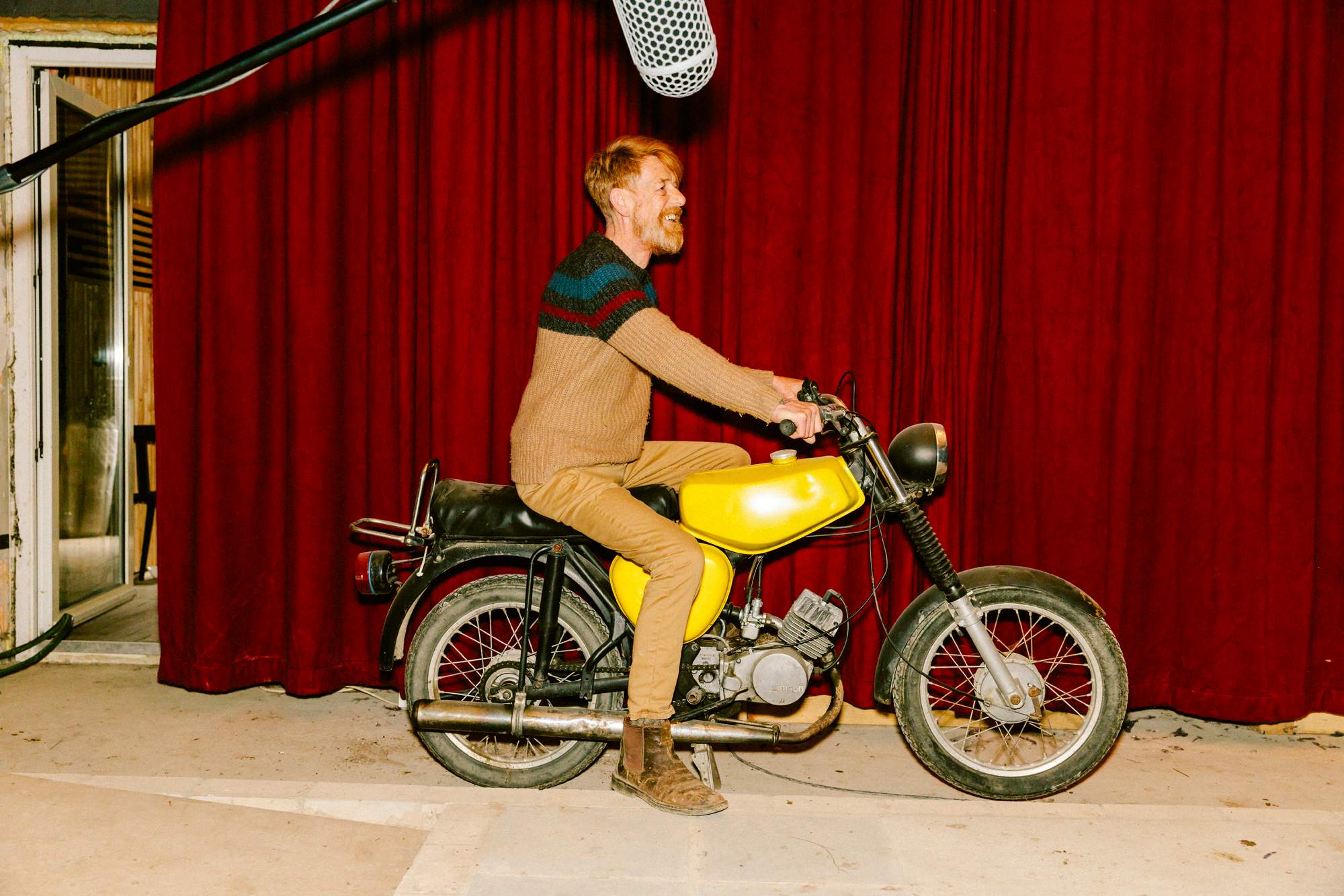 "Can you tell I've been practising my pas de chat?" he says to sound technician Albi Ihlenburg, who has positioned a microphone to pick up the soft shuffling sound of his feet against the wooden boards. As the lead foley artist for Foley Farmers, a production studio housed in a 19th-century red-brick barn, Burgis recreates sounds for film, television and video games using an array of props, surfaces and materials. These recordings of his feet, for example, will be pasted together to form a noise track that will run in the background of the show's final edit. 
"Foley is an integral part of post-production – and a strictly hands-on process that requires the utmost ingenuity"
"We've been working incredibly hard recently," says Burgis. "But even after decades in the job I still enjoy doing it. It's a lot of fun."
His profession is an art that stretches back almost a century to the early days of Hollywood, when it was pioneered by its namesake Jack Foley. Many parts of the filmmaking process have since been digitised, but foley remains a strictly hands-on process that requires the utmost ingenuity. A sputtering old motorbike engine? That's Burgis running a feather through the spokes of a bicycle wheel. A gushing waterfall involves the artful use of a hose and a ladder, and a gory dismembering can be recreated with a knife and a watermelon. It's an integral part of the post-production process that Burgis has perfected over his 30-year career, with credits on everything from the Harry Potter films to James Bond – and he has picked up a couple of Emmys.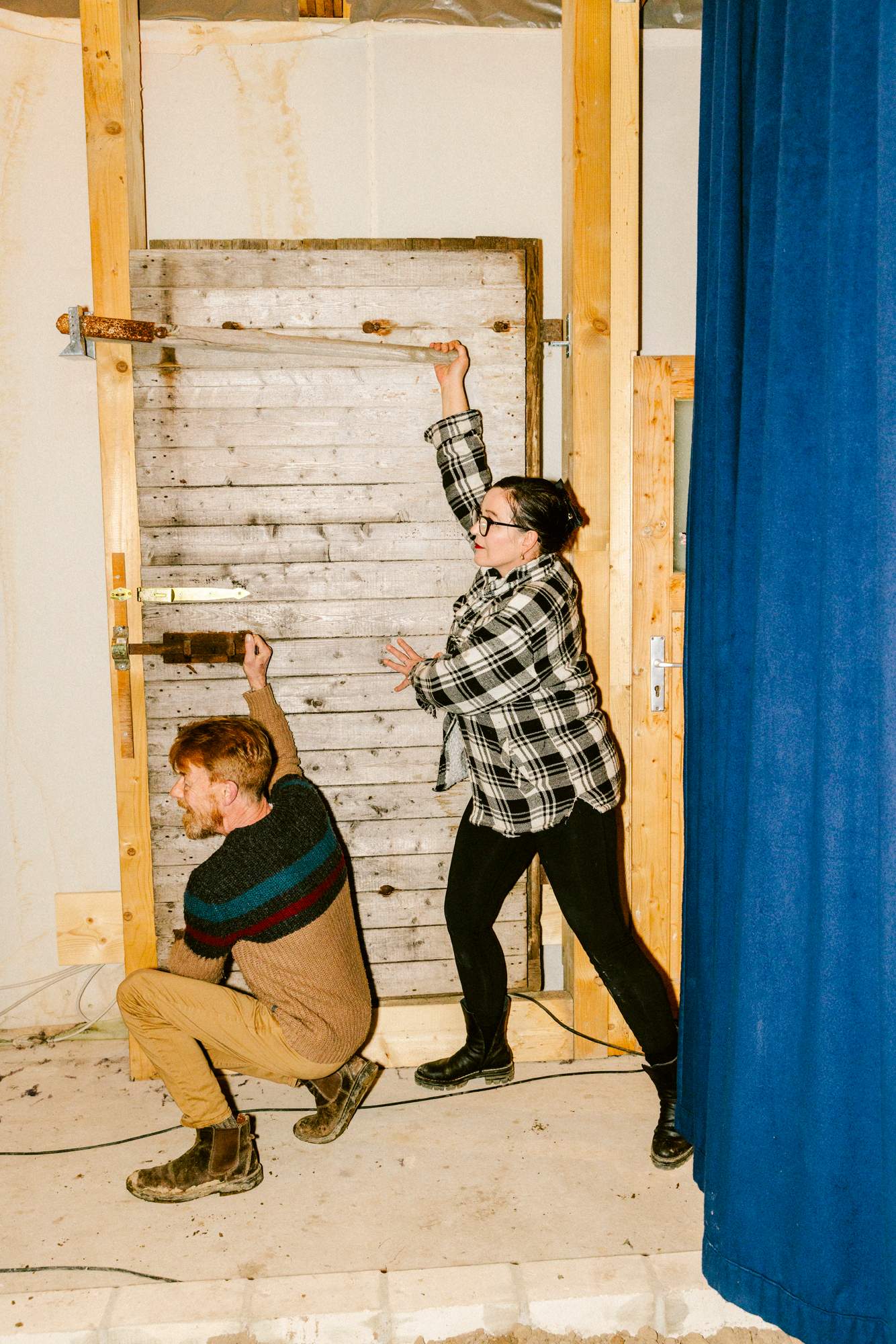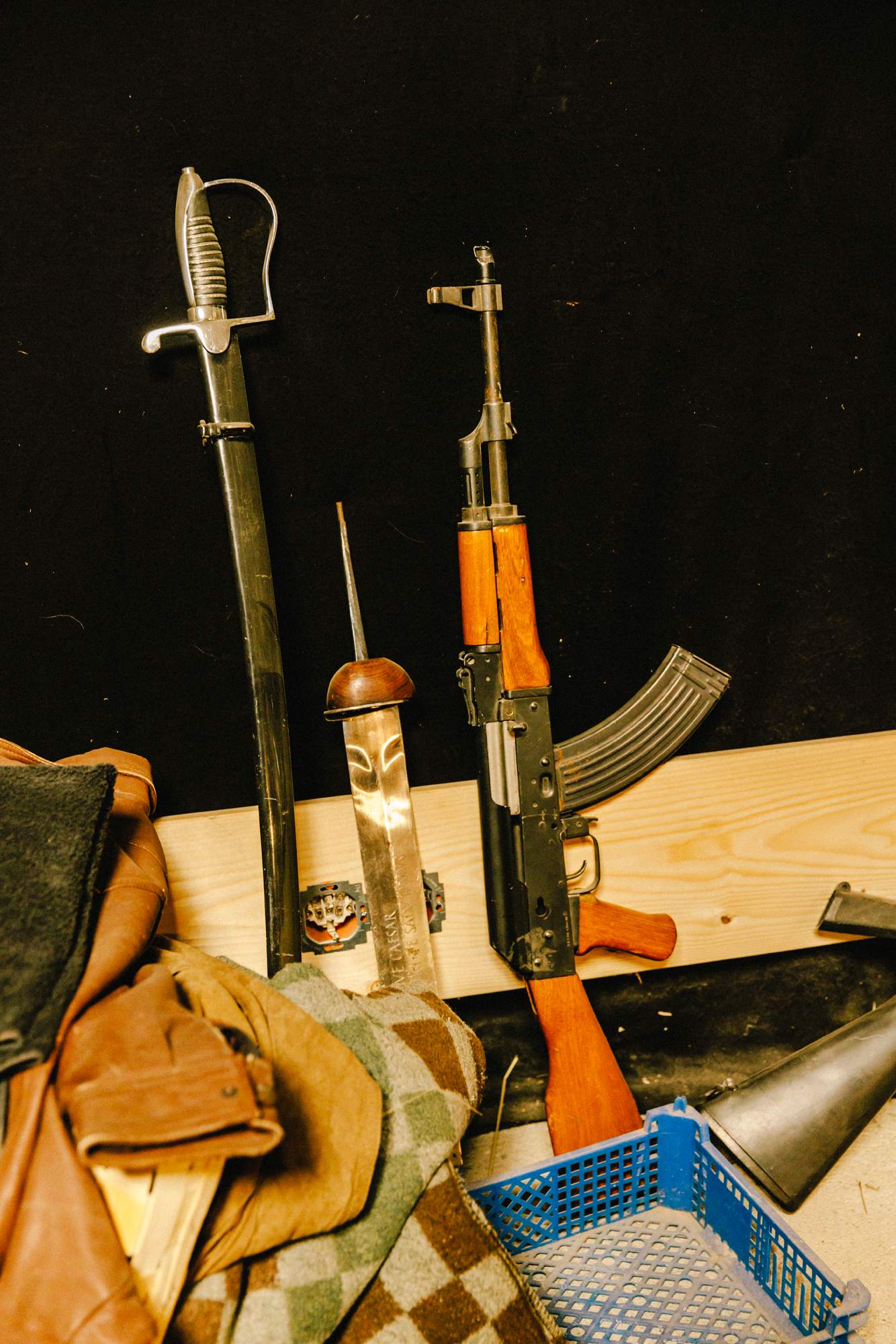 "The thing about films like Harry Potter is that new generations keep watching them," says Burgis. "I'm always getting emails from children who have seen my name in the credits saying they want to be a foley artist and asking how they go about it. It's very sweet. I always answer them."
Burgis, former head of foley at London's Pinewood studios, left the UK in late 2020 to help launch this new venture in the heart of the Mecklenburg-Vorpommern countryside between Hamburg and Berlin. Fellow foley artist Franziska Treutler bought a derelict barn and stables in 2018 and has spent the past four years transforming it into a home and state-of-the-art studio with her engineer husband, Matti. Burgis was initially invited to advise on how to set up the recording facilities. 
"As soon as I arrived I thought, 'I'm ready to sign,'" he says. "We hadn't even talked about exactly what we were going to do but I just thought, 'I want to be here.'" 
German-born Treutler established her career as a foley artist in the UK and used to run her own studio in East London. When she and her husband decided they wanted to slow down and live in the countryside, they couldn't find a suitable space in the UK, so they turned to rural Germany. Here they have recorded tracks for anything from Netflix's hit series Narcos to Tom Waller's The Cave. 
"In London, it was a constant struggle to keep the studio quiet," says Treutler. "A foley studio has to be on a ground floor with no basement beneath because you need the solidness of the floor. High ceilings also make the sound really beautiful. But finding somewhere in a city with high ceilings and no basement is really hard."
Treutler began her career as a sound editor, mostly working with musicians, but became increasingly intrigued by the foley tracks that came her way. Since then she has developed a hyper-awareness for sounds. 
"I'm always paying attention to the noises around me. The footsteps, the clinking cutlery in a restaurant. What's the sound of someone reading a book on the Underground? What does it sound like when they turn the page?" 
Treutler is constantly scouring flea markets and occasionally skips for useful objects. The resulting prop store is an Aladdin's cave of everyday objects, catalogued neatly into boxes labelled things like "cranks", "wind-up toys" and "whistles". Burgis also contributes his own items to the pile – and those he uses the most have both sentimental and practical value. 
"When my grandmother passed away, I took her purse," he says. "It has a lovely click to it, so whenever I have to make the sound of an old woman's purse, I use that." 
Being in a rural location has recording-related benefits. Last winter, when the pond in front of the barn froze over, the team jumped at the chance of recording skates on the ice. A vegetable patch provides them with opportunities to record violent gourd stabbings. The five acres of land around the barn can be used for explosions and firearms recordings. Local farmers are more than happy to help out with livestock should a project call for a moo, grunt or bleat. The Treutlers' four dogs and five cats have been known to lend a paw. It might sound like a lot of improvised fun but foley is an accurate discipline that can only be mastered with gruelling work. 
"I've done so many courses because I wanted to be super proficient at anything that might come my way: stunts, sword-fighting, dancing," says Burgis. "Foley is a science and the details have to be authentic." 
Burgis is on his feet for most of his eight-hour shifts, recording footsteps in sunken pits filled with different materials, including a cobbled pavement made using stones, twigs and leaves from nearby forests. The studio also houses a large, free-standing swimming pool, which was used recently when Burgis and Treutler were recording sounds for a film about the first woman to swim from England to France. A new, purpose-built water stage is currently under construction. The 2.5 metre-deep pool has been designed specifically for the purposes of foley, with a bank of sand at one end to mimic a beach and different levels to allow the artists to wade to varying depths. 
"It'll be big enough to fit an entire rowing boat," says Burgis. He remains as enthusiastic about his job as he was 30 years ago but if there is one downside to his trade, he admits, it's that he can't watch films or television series for enjoyment. 
"It's really hard for me to disconnect," he says. "Films are all about the suspension of disbelief. You need to commit yourself mentally. I can't do that any more. I'm too busy listening to the background noises."
Photographers: Kevin Serna, Filipe Redondo, Felix Brüggemann