The view from: Park Hae-soo / Seoul
World is watching
The South Korean actor on the global allure of his nation's culture, the fascination with 'Squid Game' and what makes a good story.
When the word hallyu became a household term in South Korea, Park Hae-soo, the actor who plays the calculating Cho Sang-woo in Squid Game, had just graduated from high school and was preparing to be a theatre major. "That was the early 2000s," he says from the theatre stalls of Seoul's LG Arts Center, where he has performed many times. "I was probably working at a barbecue or sushi restaurant, turning meat or rolling udon noodles." 
Hallyu, or "Korean wave", refers to the global popularity of the nation's culture. K-pop band bts, Oscar-winning film Parasite, Netflix show Squid Game and more have captivated many in recent years. But for South Koreans, hallyu has been decades in the making (see here) "In the 2000s I saw Korean dramas beginning to ride the wave, spreading globally," says Park. "I remember performing in Seoul's Myeongdong Theatre; there were always tourists in the area buying K-contents, including K-beauty products."
Park was born in 1981, during the military dictatorship. He recalls watching South Korean films and dramas on an old, clunky TV at home with his parents. "It protruded in the back, like an alien's head, and the dial to change the channel was always falling out." He grew up loving films such as Christmas in August and City of the Rising Sun, which stars Lee Jung-jae, Park's idol and the man who plays the central protagonist of Squid Game. 
Park was six years old when South Korea became a formal democracy, which opened up new possibilities for cultural expression in a freer political climate. By the time Hae-soo was at that barbecue restaurant, South Korean culture – from TV dramas to music – was already gaining huge popularity in Asia, mainly China and Japan. 
Despite its popularity – and being surrounded by it – Park remembers being unfazed by the buzz of the Korean wave. By 2007 he had debuted as a theatre actor in a play called Mr Lobby and would go on to perform in major productions such as A Streetcar Named Desire and Frankenstein. "I wasn't interested in hallyu," he says. "I was interested in doing my job, acting. Becoming an international actor wasn't really at the forefront of my mind." 
But now that's exactly what he is, thanks to Squid Game, one of the most successful shows in streaming history, generating almost $900m (€790m) for its distributor Netflix. On one hand, this success points to the growing reach of South Korean soft power: last year, content exports were estimated to be about $10bn (€8.8bn). On the other hand, South Korean soft power is buttressed by the international reach of streaming platforms such as Netflix and Youtube. "The South Korean entertainment industry has been blooming for decades," says Park. "The difference is that now there are more distribution routes out of the country." Indeed, Kakao Entertainment Corp, the parent company of the actor's agency, is working with global brands such as Apple TV and Disney+ to export South Korean content, including webtoons (digital comics).
But Park's priority isn't to become a global actor; it is to become a great one. "I fell in love with Squid Game because I saw the people in the story," he says. "I'm interested in people. I'm interested in the power of culture. I want to remain true to the process of acting. The results will come if I continue to work hard."
Streaming platforms and hallyu aside, Park believes that a story resonates when it can dig into the fundamental desires and natures of what makes us human, beyond national borders. "In a way, Squid Game is the most South Korean story: the setting, the characters, the children's games featured in the show," he says. "But it has a common denominator for people around the world: the sense of anger, loneliness and the longing to be comforted."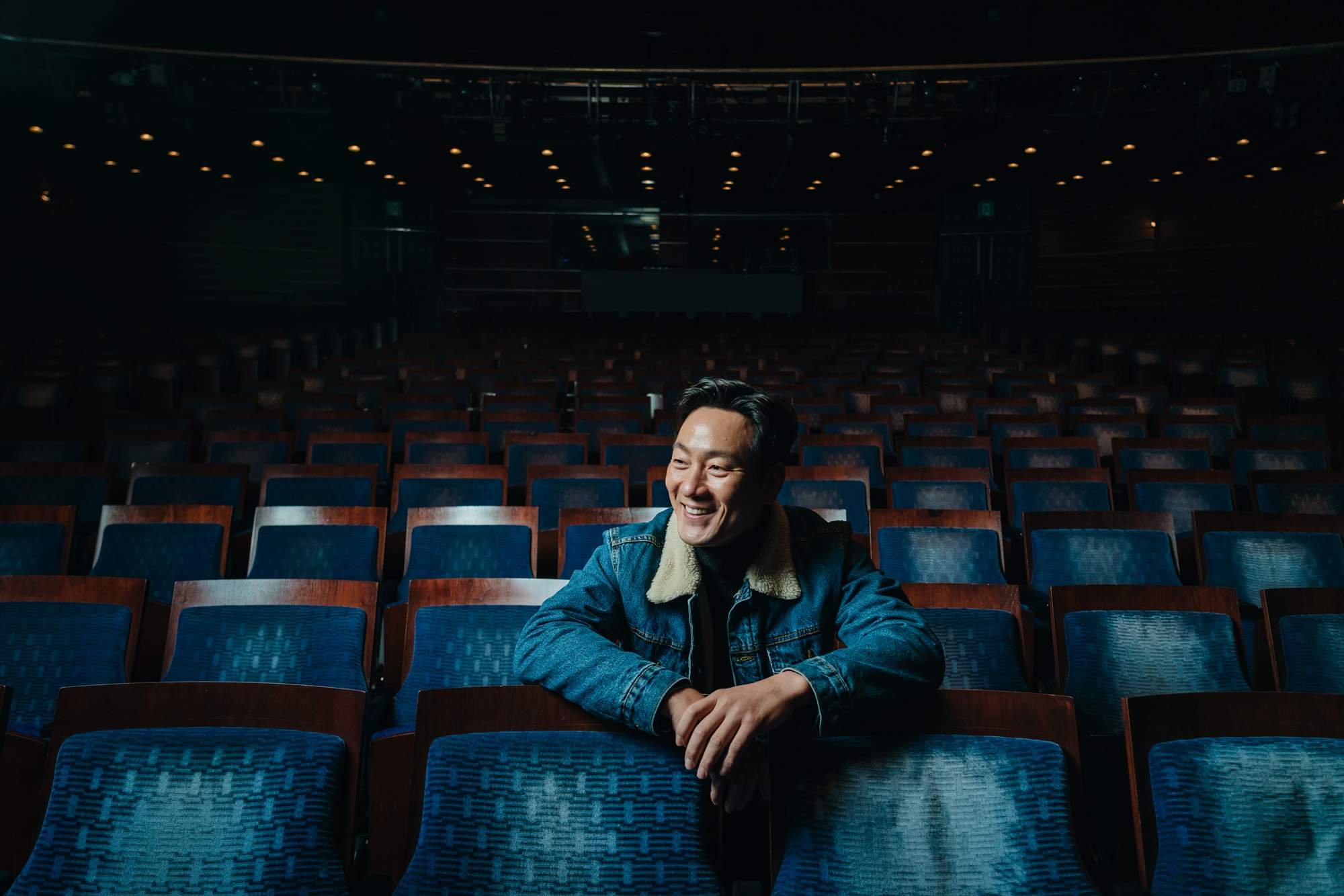 The CV
1981: Born in Seoul 
2007: Makes his professional stage debut in the play Mr Lobby, soon after graduating from Dankook University
2012: First TV role in historical drama God of War
2014: Film debut in The Pirates
2020: Wins best new actor prize at the Chunsa Film Art Awards for his role in By Quantum Physics: A Nightlife Venture
2021: Squid Game is released internationally by Netflix, becoming a global hit