The Agenda / Global
Affairs
Hong Kong expats and takeaways from the world's largest security conference.
security ––– munich
The world's safety net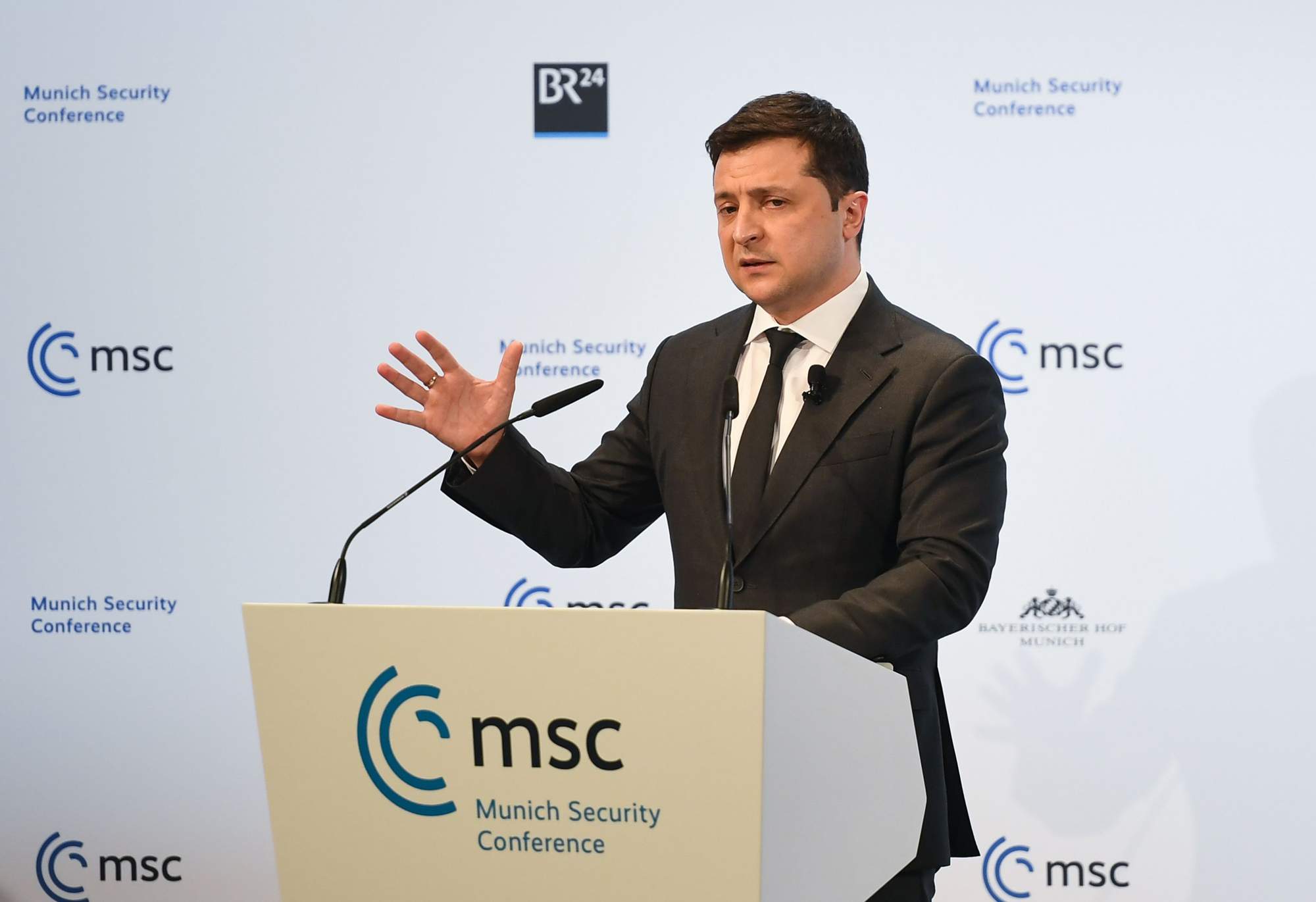 In February the Munich Security Conference took place just days before Russia attacked Ukraine (writes Richard Heydarian). Although the international order would be turned upside down almost as soon as the last diplomat left the venue, the Hotel Bayerischer Hof, much of what was discussed still seems significant – perhaps even more so. Here are three takeaways from the world's largest security conference.
The road to Kyiv
The most gripping speech was delivered by Ukrain's president Volodymyr Zelensky, whose composure and resolve would set the tone for his response to the Russian invasion. Despite the rhetoric on stage, participants still believed that political sanity would prevail. Just days later, they faced a rude awakening as Moscow eviscerated Europe's post-cold war security architecture. 
China's olive branch
Wang Yi, China's foreign minister, dialled in to strike a surprisingly conciliatory tone, given that Xi Jinping and Vladimir Putin have signed an agreement codifying a new anti-Western axis. Crucially, he maintained that the territorial integrity of all nations should be respected – and that "Ukraine is no exception". 
Optimism over Iran
Talk of the West's relationship with Iran was more sanguine, a recognition that they had bigger fish to fry. Amid optimism over the impending restoration of the 2015 nuclear deal, Iran's foreign minister Hossein Amirabdollahian said that Tehran is looking for a "good deal". 
---
politics ––– global
News in brief
1.
In for a penny...
East Africa
The East African Community, made up of Burundi, Kenya, Rwanda, South Sudan, Tanzania and Uganda, has voted in favour of a currency union. This will bring their fiscal policy, payment systems and accounting practices into line, which will benefit the economy and decrease conflict. The name of the currency has yet to be chosen; one of the candidates is the shilling, giving this modern proposal an old-world flavour.
2.
Forty years on
Falkland Islands
Saturday 2 April marks 40 years since the start of the Falklands War. The 74-day conflict was fought between Argentina and the UK in 1982 after the former invaded the Falkland Islands (known as Las Islas Malvinas by the Argentinians), an archipelago in the South Atlantic Ocean 480km east of Patagonia. The anniversary will be commemorated with a number of events in the UK and on the islands, though the latter will be difficult to attend as Argentina has pressured its South American neighbours to ban all flights from the continent.
---
comment ––– hong kong
Expat exodus
James Chambers, monocle's Hong Kong bureau chief, on the expat exodus from the pandemic-frozen island. 
---
Amazon is currently filming a series about expats, starring Nicole Kidman as an American in Hong Kong. Expats is set in 2016, a gilded age of unbridled press freedom and non-violent protests. Many viewers will be eager to see how the show tackles the political landscape at that time, before the city changed beyond recognition. The same can also be said about the depiction of expat lifestyle in Hong Kong, which has gone from regular travel around the region to panic-buying hummus at Marks & Spencer. 
The pandemic has upended everything about being a foreigner in Hong Kong, where visitors continue to be locked out and returning residents are still subject to lengthy hotel quarantines. Being away from home is, of course, a part of the job but resilience has worn thin as extended families are kept apart. Last September the mask of stoicism slipped completely when Kidman was granted a special exemption to film on location and ended up fleeing the city after drawing the wrath of angry residents.
As successful as Hong Kong's "zero-Covid" strategy has been in the past, its future as an international hub is now in doubt. The intransigence of the government – despite vaccines, a milder variant and the rest of Asia starting to reopen – is pushing the city's expat community towards the door far sooner than any fears or reservations they may have about Beijing's ongoing political crackdown. 
Business sentiment is "desperate", according to Frederik Gollum, chairman of the European Chamber of Commerce in Hong Kong, whose membership is mostly made up of regional head offices. "Companies have moved beyond consideration and we are seeing top executives relocating to other places," he says, singling out travel as a major pain point. "As much as we try to see the positive elements in Hong Kong, a lot of this is overshadowed by the pure fact that we are stuck." 
Summer is usually a time when Hong Kong's expats return to Europe or the US for an extended holiday. After two years of flight bans, this season's annual migration could see a large proportion of departures end up being permanent. Headhunters are preparing for a mass exodus, just as soon as bankers get their bonuses and senior executives get their children out of international schools. By the time Expats hits the screens, a large chunk of Hong Kong's international community may well be watching the drama from Singapore, reminiscing about the good old days and reaching for a box of tissues. Any eventual return will depend on what is left of the city they leave behind. 
Writing off Hong Kong in the past has proven to be a mistake. Still, there is a feeling that life after the pandemic will be a lot less international. Foreign companies will keep offices here but staff will primarily serve the Chinese market; mainland talent will flow in and speaking Mandarin, rather than English, will become even more important. Fewer opportunities for the next generation of foreigners means that it's unlikely that Expats will enjoy a second season.
---
defence ––– global
Patron saint
In the basket: fgm-148 Javelin anti-tank missile launchers
Who's receiving: Ukraine
Who's sending: USA and others
Price: Donated
Delivery date: Ongoing
The US-made Javelin is a potent tank destroyer with a "fire and forget" infrared guidance system that buys its operator time to seek cover after launch. A delivery of 300 Javelins from the US shortly after Russia's invasion of Ukraine began has been backed up by further donations from the UK, Estonia and Germany, among others. The Javelin has become the emblematic weapon of Ukraine's resistance. A cartoon image of a khaki-clad Mary Magdalene cradling one of the weapons has become a popular icon and fundraising merchandise motif, colloquially known as St Javelin of Ukraine.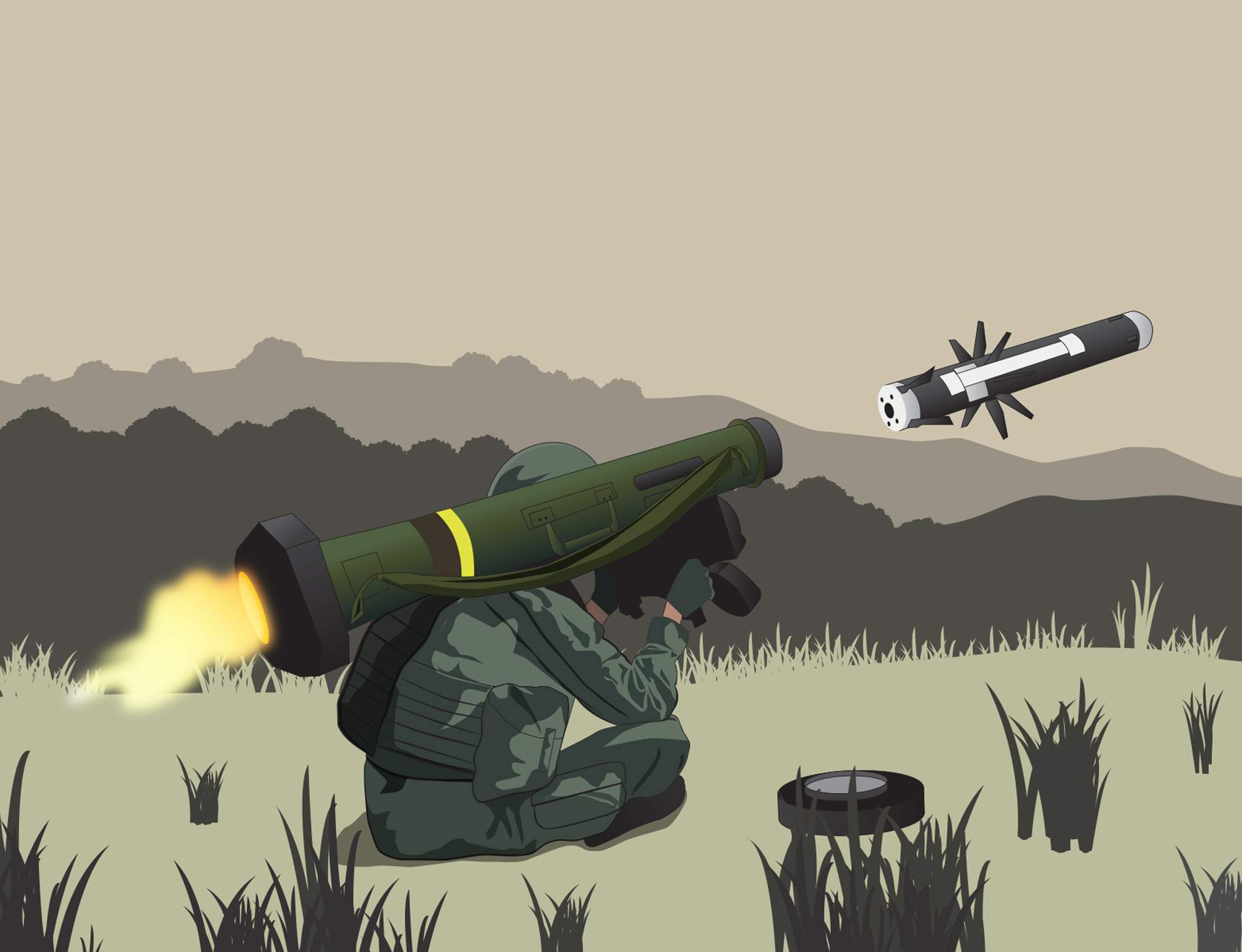 ---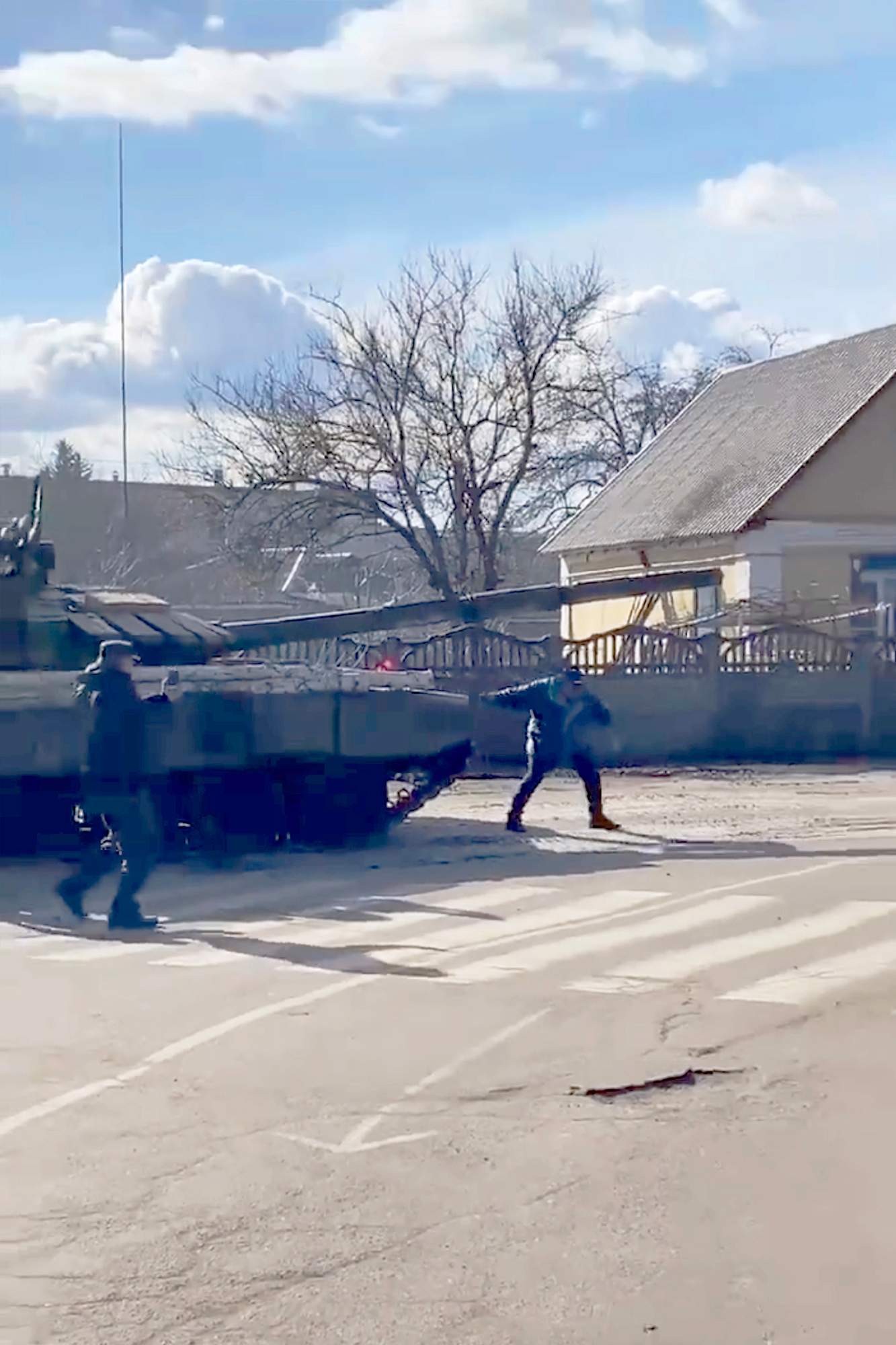 National images are often forged in war: the British "Blitz spirit" and the French resistance fighter are continually evoked to signify their countries' stoicism and audacity. Running corollary to this, a single image sometimes comes to define a conflict. The napalm-spattered child fleeing an airstrike symbolises the folly of the US war in Vietnam; concentration camp prisoners huddled behind barbed wire provide an enduring record of Nazi brutality.
Now that images can be produced and disseminated almost instantly, their power is more salient. On the third day of Russia's invasion of Ukraine, a man tried to block tanks outside the town of Bakhmach by standing in their way. Video of this act went viral, with the figure dubbed "Tank Man", a reference to a similar scene in Tiananmen Square in 1989.
As with the Tiananmen Tank Man, Ukrainian Tank Man remains anonymous. But even if he is unmasked, his name is inconsequential. Like the Unknown Soldier, he is everyone, anyone and no one. He is how Ukraine wants to be seen and how it is being seen. 
The sight of Russians rolling into the country calls to mind a sketch by UK comedians Mitchell and Webb, in which an SS officer asks another, "Are we the baddies?" It's funny because the Second World War was perhaps history's most Manichean conflict, with the Nazis serving as the ultimate bad guys. Today, Russia is irrefutably on the wrong side. Meanwhile, Ukrainian identity is being reaffirmed by its people's bravery, embodied in Tank Man. In the end his image might prove a more potent weapon than any number of armoured vehicles.
---
The Foreign Desk
andrew mueller on...
Learning from history
In 1965 the Soviet Union declared Kyiv a "Hero City", an honour bestowed in recognition of its valour while defending the ussr from Nazi Germany. Early in the current invasion of Ukraine, the country's unlikely president, Volodymyr Zelensky, invoked the Hero City title in an address to the Russian people. It was both a plea for solidarity and a vow of Ukraine's determination to defend itself.
In the past few weeks, as in all wars, combatants have deployed history as a weapon. Russia has espoused an interpretation of it that denies Ukrainian nationhood. All onlookers will refer to history, attempting to make sense of what has occurred and figure out what will happen next.
None of the portents is encouraging, at least in the short-term. Russia's seizure of Crimea and parts of the Donbas region in 2014 was broadly comparable to Germany's annexation of the Sudetenland from Czechoslovakia in 1938, a purported reintegration of beleaguered ethnic brethren stranded on the wrong side of a border. The recent expedition further into Ukraine could be more akin to Iraq's invasion of Kuwait in 1990: hubristic overreach by an isolated tyrant who underestimated the consequences and overestimated his nation's military.
We might witness at least one repeat of the mid-1990s siege of Sarajevo, a monstrosity perpetrated by aggressors with a fraction of Russia's strength, which nevertheless smouldered in the heart of Europe for four years. If we refer to more recent Russian internal affairs, we are forced to recall the demolition of the Chechen capital, Grozny, and its rebuilding in the image of a Kremlin-friendly warlord. And we can only hope that we don't get a sequel to the Cuban missile crisis of 1962.
The swift, cohesive diplomatic response from the EU and wider world suggests a pent-up frustration with Russia's refusal to become an affable European nation. But if history should have taught us anything, it is the folly of indulging tyrants and their regimes – as Putin's Russia has been indulged, through both misguided pragmatism and outright greed. Much of what is being done to repudiate Russia would have been a reasonable response to its 2018 distribution of a nerve agent around a small city in Wiltshire in a chaotic attempt to kill former Russian intelligence officer and UK double agent Sergei Skripal. When tyrants get away with something, they don't stop there.
Kyiv's Hero City designation was commemorated with a 43 metre-tall obelisk. It's still there in Victory Square. The optimal outcome now is that there is cause to erect a companion monument sooner rather than later.
Mueller hosts 'The Foreign Desk' on Monocle 24.
---
Illustration: Jesús Prudencio