Style directory: Interviews / Global
Fashion statement
The world of fashion is constantly reinventing itself. We meet three visionary leaders who, despite working in disparate fields, are cut from the same bold cloth.
1.
Cristina Betts
ceo, iguatemi
Brazil's pioneering retailer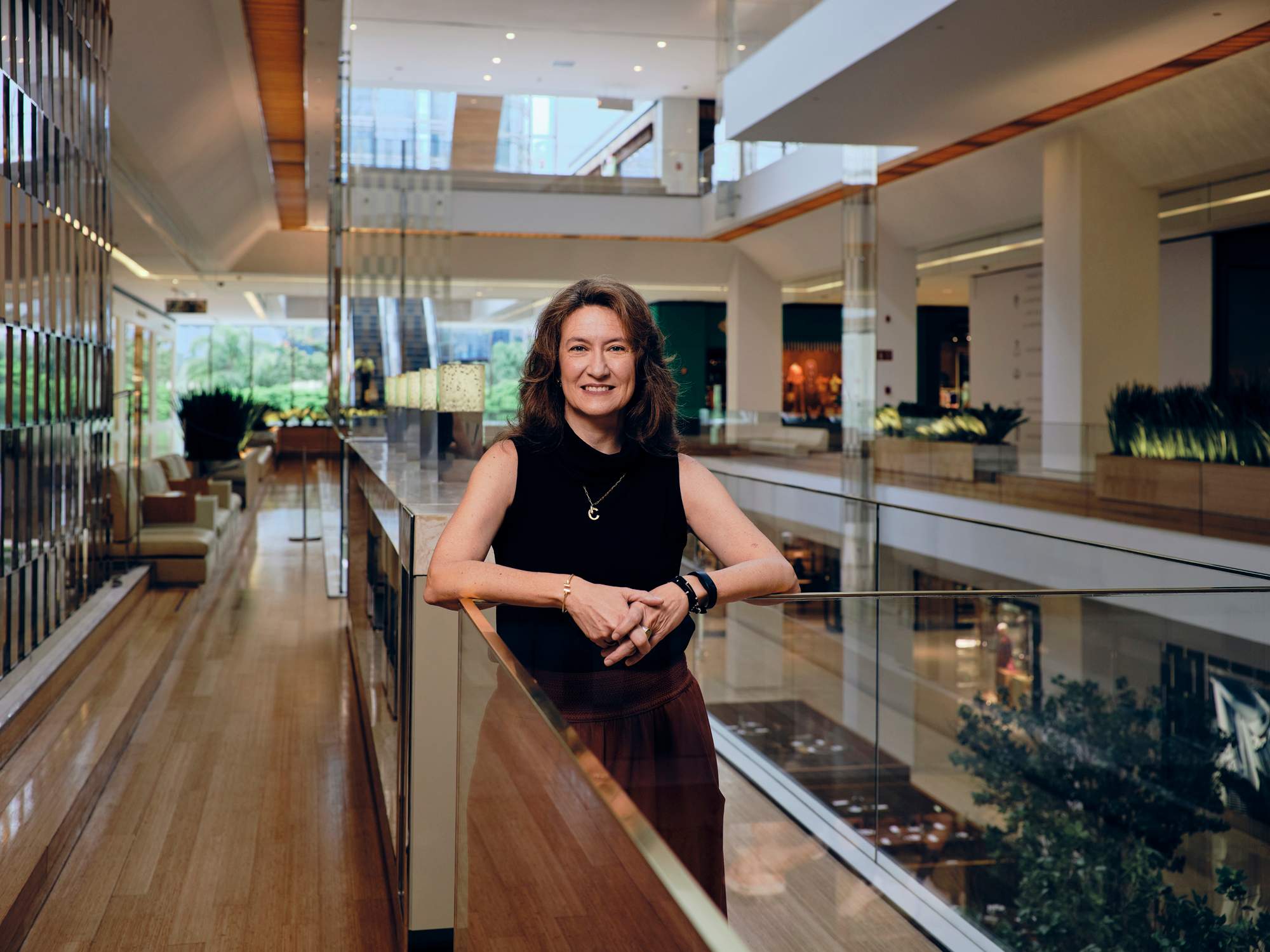 Iguatemi ceo Cristina Betts says that Brazilians have a unique bond with their nation's major luxury mall group. For people who live in crowded cities such as São Paulo (where Iguatemi has 19 outlets), malls are safe, secure centres amid the urban bustle, providing space for both shopping and socialising. They're also places with a sense of discovery and Iguatemi says that it plays a role in offering the world's most interesting fashion, design and lifestyle labels to Brazilians.
Betts joined Iguatemi in 2008, ascending to the top job in January when former ceo Carlos Jereissati stepped back and onto the board after rapidly expanding the brand over the past decade and a half. The new ceo has her sights set on more growth, bolstering bricks and mortar alongside an ambitious digital retail strategy. Betts believes that quality curation, enhanced by a keen eye for buying, is what will define future success across both channels. From São Paulo, where the publicly traded company is based, she talks monocle through the ins and outs of Brazilian retail and shares advice for fashion and luxury brands beyond its shores.
Mall culture is different in Brazil compared to the rest of the world. Can you describe this retail landscape?
The first thing to note is that our malls are very urban compared to those in the US, which are often out in the suburbs. It's a result of how Brazil grew: our cities are dense and vertical and Iguatemi malls are smack in the middle of urban centres, meaning that they become part of everyday life for citizens. People lunch with us, have dinner with us, watch films with us; they don't just shop here. Therefore many Brazilians have emotional ties with our shopping malls. For those who grew up in São Paulo, we have memories of our first dates at an Iguatemi mall or buying our debutante dress.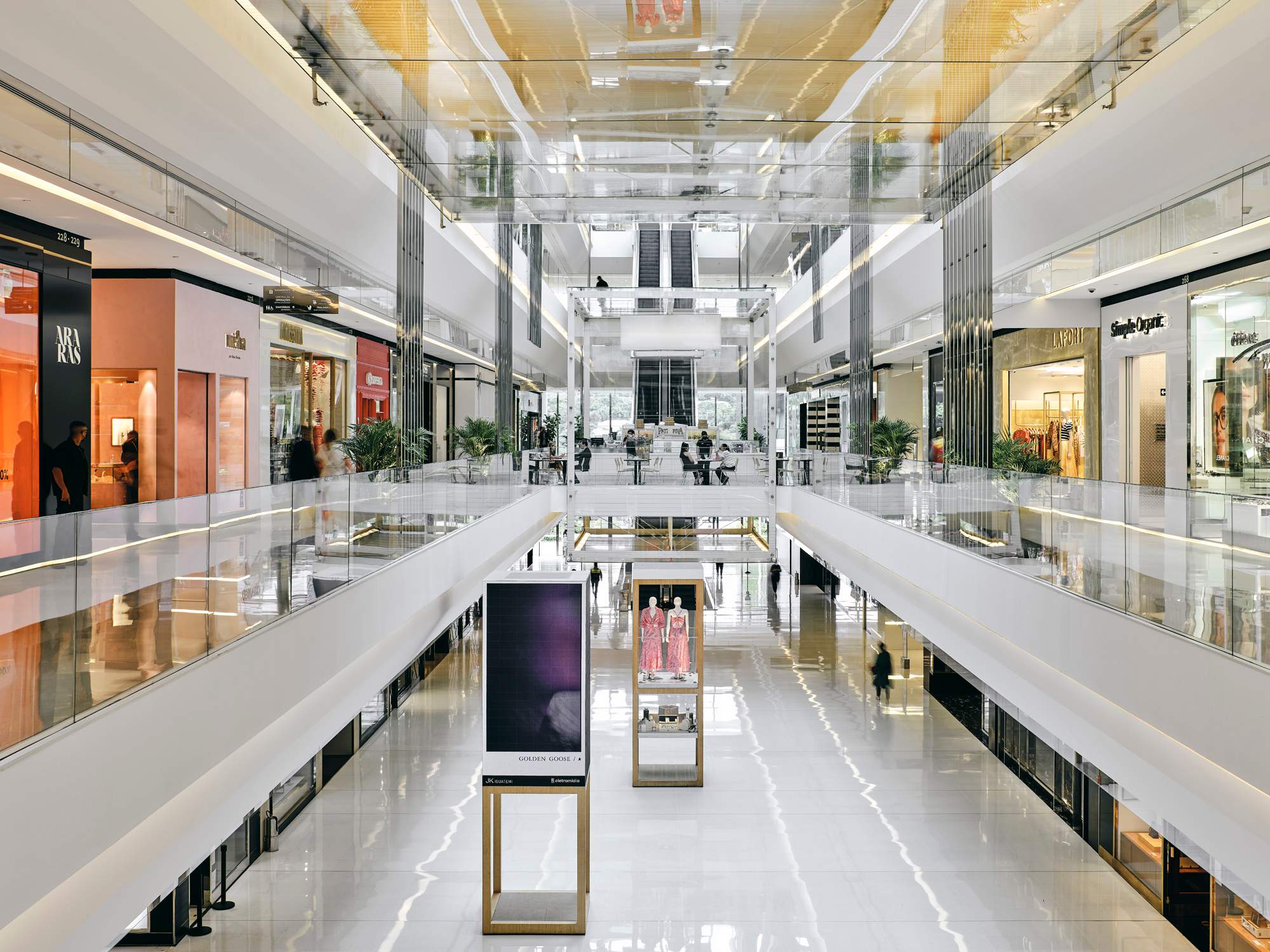 Iguatemi plays an important role in introducing foreign brands to Brazilians. Who is your typical customer? 
Our target clientele in Brazil are mid-to-high-end consumers. They are, like all Brazilians, very fashion-oriented. In Brazil we like things that are new and different, we have a well-oiled fashion world here, which includes the important São Paulo Fashion Week. While there is space for the more traditional, newness is most interesting to us. This doesn't mean super-high luxury either; it's about exciting, daring designs and interesting cuts and textures. And we really like different colours. Brazilians are always asking, "What is the next colour?"
The passion for newness does pose difficulties for Iguatemi. The challenge for us, in terms of bringing a new brand into the country, is knowing whether it is going to be sustainable for them to be in Brazil long-term. It's a big commitment to come here, you need volume and you need market awareness.
"The consumer can touch and feel products they're not used to"
With this in mind, how do you create a home – and business success – for them?
It's in our dna to be in tune with what is happening both inside and outside Brazil, so we have people liaising with brands everywhere for us. We don't sit here and wait for brands to come to us; we're actively scouting them and trying to understand how they fit into different trends. 
Brazil, however, is a complex place for retail. First, we're in the southern hemisphere so we're counter-cyclical in terms of fashion seasons. It's also complicated in terms of taxation and imports, which can be quite scary for a foreign brand, especially a smaller one. To counter this we encourage labels to join us either with a franchise agreement or a joint-venture agreement. The first brand we did it with many years ago was Christian Louboutin. Louboutin was our pioneer and this collaboration laid the ground for many, many more.
Today we're leveraging our online platform to help brands lay down roots here. For a physical shop [in an Iguatemi mall], you need to have full inventory and space, which is complicated and expensive. With our online platform, Iguatemi 365, we have a selection of brands that we bring in and because we can deliver to 3,000 municipalities across the whole country we can see whether the brand works with the Brazilian consumer. From here we can progress into building a physical shop. This is not just how we work with international brands but also how we collaborate with interesting and emerging Brazilian labels. This way we help them and encourage them to grow and eventually have a physical shop with us.
Where else are you bridging the gap between digital and physical retail?
We have concepts such as an Iguatemi 365 shop in a high-end condominium in the countryside outside São Paulo. It's a touchpoint with customers who we know are under our umbrella. These physical spaces really work for us. We're looking at more temporary outlets in places where our customers go to celebrate the end of the year.
With 365 there is a lot of appetite for us to travel around and do pop-up shops, which can also be within our existing malls. We can create market-style set-ups where we show brands that we have on our digital channel that do not have a physical presence with us. This means the consumer can touch and feel products they're not used to. We've had success with brands such as Jonathan Adler and Los Angeles denim label Citizens of Humanity. Customers found them fantastic, of course, and we saw a boost in sales.
You make it sound fun but it's also a very expensive business. How are you being smart about where you're spending?
To build a reasonably sized mall, we're talking about b$500bn (€85m). And I might be a little outdated, as it's been a while since we've done a mall from scratch. Digital is far cheaper and it is very targeted. So we use digital to reach out to potential Iguatemi consumers who do not have access to our physical malls on a day-to-day basis. This way we service an entire country with a guarantee of Iguatemi curation. 
When it comes to physical assets, it's about consolidating what is working in the geographies that fit our customer portfolio and reaching everyone else with 365. When we see a city with a demand online for mid-to-high-end products, where we don't have a physical presence, then maybe it's time for us to build something there. Digital retail can be a fantastic thermometer for the future of physical retail.
When it comes to physical retail, how do you stand apart from your competitors?
We take a lot of our ideas and references from the hospitality market. The hospitality industry is all about making connections and we want to make profound connections with the brands that work with us and the people who shop with us. 
We have beautifully designed spaces within our malls that can be used by customers for social events – birthdays and dinners – and also by brands to connect with clients. The same ideas apply to Casa Higenópolis, a colonial building we own in São Paulo's famous Higenópolis district. After renovating it, we inaugurated it in November 2021 by hosting an event with Gucci. They brought special-edition jewellery and gowns from different designers. They also had homewares, men's tailors on-site and custom handbags – and all of this was showcased across a 10-day event. We worked with Gucci to bring in who we thought was appropriate in terms of client profiling and helped them market the event. Everyone left this collaboration with Gucci enchanted by the brand, which also did very good sales over these 10 days. The whole experience provides a different kind of connection. It's great for us and it's great for them, and for our customers it's about loyalty and education. The more of this we can do, the better for everyone.
How excited are you about the future?
Things are picking up. How people shop has changed; "shop local" is important for us and we're excited about creating an omni-channel experience with online and loyalty platforms to bind the physical and digital worlds.
---
2.
Norbert Stumpfl
design director, brioni
Making a progressive Italian brand
After a turbulent few years, luxury Italian tailoring house Brioni has finally found its stride – largely thanks to the vision of its Austrian design director, Norbert Stumpfl. Prior to Stumpfl's arrival in 2018, Brioni had been through two creative directors in three years, both with very different ideas as to what the brand could be. Justin O'Shea was judged too outrageous, leaning into a shouty, grungy style, while his successor, Nina-Maria Nitsche, was considered too safe.
Stumpfl has steadied the ship, designing beautiful suiting and luxurious casualwear that feels relevant but not too fashionable, and in doing so he's demonstrated an intuitive understanding of what makes Brioni great. The brand has always been a quiet innovator; in 1952, Brioni hosted the first ever men's runway show and went one better in 1958, staging a fashion show on a transatlantic flight, travelling from Rome to New York. Brioni's co-founders, Nazareno Fonticoli and Gaetano Savini, were also early adopters of celebrity endorsements. In the 1950s and 1960s the pair dressed just about every Hollywood star in the business.
This last point is timely, because alongside refocusing on elegant products, Stumpfl has given Brioni's marketing a shot in the arm. In 2020, Brad Pitt was revealed as the brand's global ambassador and featured in campaigns throughout 2021. This year, Jude Law and his son Raff are the house ambassadors. "Perhaps it's an old-fashioned way of advertising but it works," says Stumpfl. "They make wearing our clothes look effortless and that's what I want for the brand."
"This summer we're introducing a lot of linen and linen-silk blends, which we've not used before. We are playing with more textures to achieve a more relaxed look"
Let's start at the beginning. What is your vision for Brioni?
I was brought in to give Brioni a modern touch, to make it relevant for the 21st century. Brioni is known for exceptional workmanship and my goal is to give this an up-to-date feel. I also want to innovate, to dare and to try new things. We're here to dress the modern man with clothes that really work for him. I spend a huge amount of time looking at the lightness and construction of our clothes. I always tell the design team that it's really important that we think about the customer here and now.
Who is the Brioni man?
He's someone who is accomplished, worldly and open to what's going on right now. I don't think it's very modern to be a stereotypically masculine man, either. It's just not interesting any more. I want Brioni to be for men who appreciate a balanced outlook, who understand what it is to be progressive.
How do your brand ambassadors represent this philosophy?
We've been extremely lucky. Jude Law and his son Raff are masters at what they do, and the son is already following in the footsteps of his father. They're very accomplished people, with a natural elegance, and they're very grounded and approachable; they're truly men of the times. It's the same with our first ambassador, Brad Pitt. He's an extremely kind, generous, talented person. I always identify with actors who approach their work as a craft.
"Innovation at Brioni comes back to this idea of understanding modernity"
Female clients are now choosing to have men's pieces tailored to fit them. How are you responding to this?
We have some incredible female customers who are attracted to the quality of our tailoring. Some are the partners of male clients who connect with the fabrics and our craftsmanship. So we've designed a capsule collection for women, with six looks that will be available to order through our bespoke service and that will represent the female Brioni wardrobe. Sample pieces will also be available in our five most important shops worldwide.
Does the suit still have a place in our society today?
I love the suit. Men just need to understand how to wear it well. We're working on different ways to make tailoring interesting and that's why we're experimenting with more materials and colours than we have done before. It's true that there's this "casualisation" happening in the world but a lot of our clients still need to wear suits. And the younger generation is looking for things that have a sense of purpose. True craftsmanship will always be important to a certain kind of clientele. It's my job to keep the suit interesting and to show a younger client how relevant it can be.
And what does it mean to you to innovate as a designer?
Innovation at Brioni comes back to this idea of understanding modernity. We work with unusual fabrics for tailoring that have lots of unique characteristics, such as super lightweight fabrics, fabrics with natural stretch, fabrics that breathe. This summer we're introducing a lot of linen and linen-silk blends, which we've not really used before. We're playing with more textures to achieve a relaxed look.
So what can we expect from the forthcoming spring/summer collection?
There's a good mix of tailoring and casualwear and lots of distinctive fabrics. We'll show the suit in a new way but only as a continuation of what we've done before. It's important that you can wear clothes from my first season with clothes from my third or fifth season. Wearing Brioni should be an ongoing conversation.
---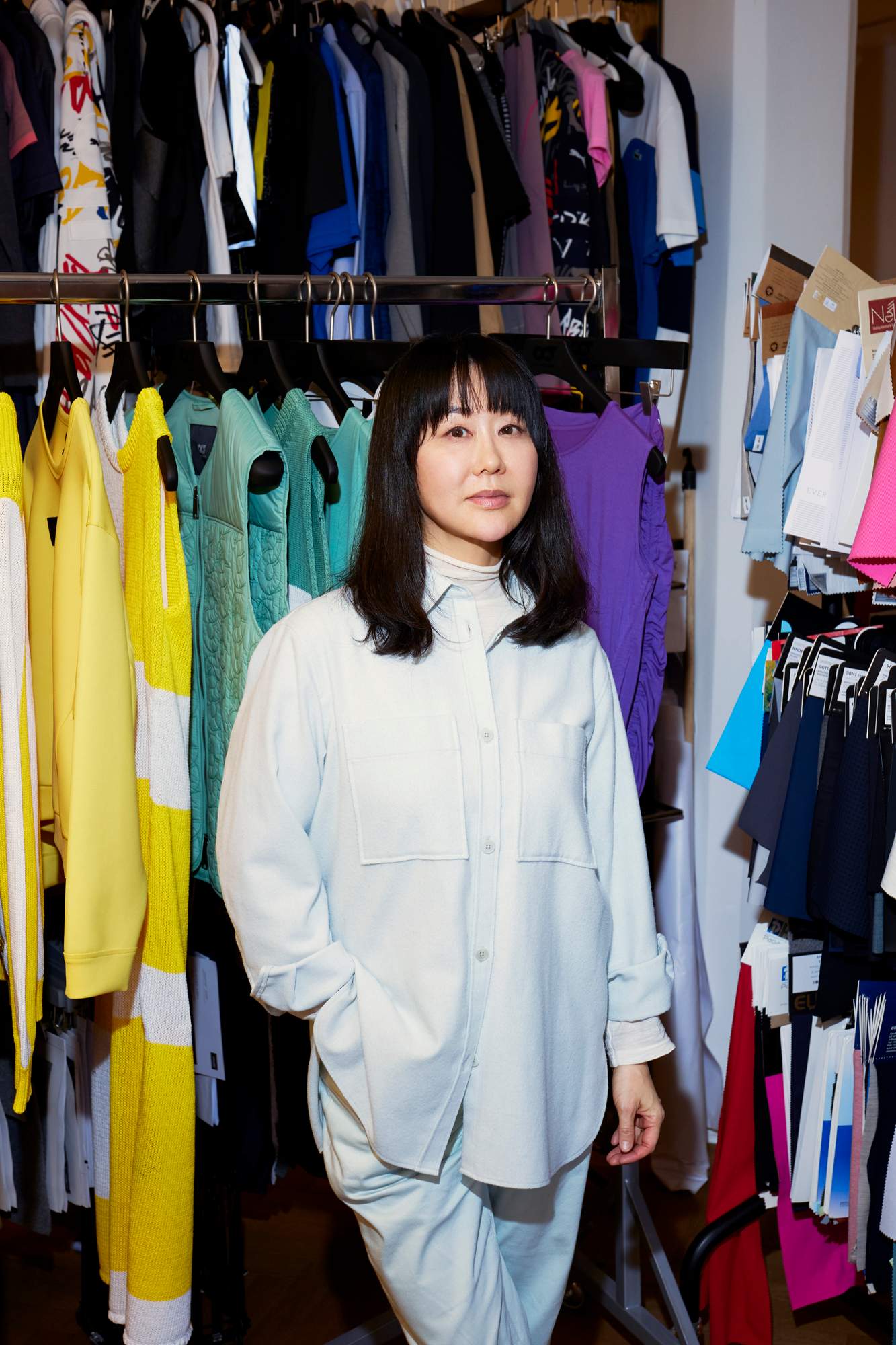 3.
Mi-Kyong Yeom
creative director, alphatauri
Building the next luxury player in Austria
A former army barracks on the fringes of Salzburg is now home to Alphatauri's HQ. The Red Bull-owned clothing label shares a name with the energy drink's Formula One racing team but it's not an affiliation that defines its designs. Creative director Mi-Kyong Yeom has made it her mission to navigate the brand to fashion greatness. She began her career designing in her native South Korea before taking on roles at Hugo Boss and Swiss fashion brand Akris. 
In 2019 she took over at Alphatauri, where she has been working tirelessly to push it beyond its origins as a high-performance outerwear brand. For her latest collection, Yeom produced a particularly playful range that brings together bold colours and sophisticated cuts inspired by the work of Finnish mid-century master Alvar Aalto. Here, she talks about her creative vision for the brand and the path that led her from Seoul to become one of Europe's most interesting talents.
"Staying true to your DNA is really important for a brand. That's what I loved about 1990s fashion: every brand had its own signature"
How has Alphatauri changed since you took over?
Before I arrived, it was quite technical. I've tried to take the label to a more artistic place. The theme for my first collection was "beyond" because I wanted to take everything to the next level. Alphatauri's focus used to be outerwear and I was trying to move beyond this while keeping the same dna. 
What exactly is Alphatauri's DNA? 
It's functionality meets fashion. But it's not a collaboration like Stella McCartney for Adidas, for example. It's not two different things stuck together; it's a unified vision. Staying true to your dna is really important for a brand. That's what I loved about 1990s fashion: every brand had its own signature. You could tell immediately if something was Jil Sander or Versace. 
What are your aspirations for the brand?
We've already grown so much over the past two years and I really believe that Alphatauri can be the next Louis Vuitton or Hermès. I always say to my team, "We can be legendary in fashion; don't forget it."
Where do you find inspiration? 
I go to museums and galleries not just to see things but to feel the energy. It's like meditation. I go to libraries too; I love being surrounded by books. Listening to music, particularly David Bowie, also always inspires me. 
In which ways did the work of Alvar Aalto inspire your new collection?
I was particularly inspired by his glassware, particularly the Aalto vase. I tried to use simple lines and interesting colours, like he always did in his work. We also share a philosophy of wanting to make the customer happy. When I was working on the collection, the pandemic was still raging and everyone was depressed. I wanted to create something fun and colourful that could cheer people up. 
How has Europe influenced you?
From 2003 to 2007, I did a master's at the Berlin University of the Arts. I had already been working as a designer in South Korea for 10 years. Berlin was so different back then, it was crazy. It was filled with creative people and I'd work with artists to make costumes for performances and installations. It was fun. 
Photographer: Filipe Redondo, Roberto Patella, Rode`rick Aichinger