Expo / Global
For what it's worth
Like beauty, value is in the eye of the beholder (or often the highest bidder). So what is it that makes one item worthless and another priceless? How can the story behind an object – be it an imperfection, a previous owner or a quirk of its production – add to its bottom line, while a seemingly identical stamp, book or banknote is worth less than the paper it's printed on? It's a puzzle that auction houses, speculators and aficionados have long attempted to solve and in which unexpected results are not uncommon come auction time. In some circles a hand-crafted mahogany Georgian sideboard might sell for less than a mass-produced Ikea model, while a print that has been signed by the artist might be worth a thousand times more than one that hasn't. In an age when companies that deal in zeros and ones (sometimes without ever turning a profit) gain exorbitant valuations and digital art can be worth more than the work of old masters, what does value mean? Here, we take snapshots across industries and ask the experts for their two cents.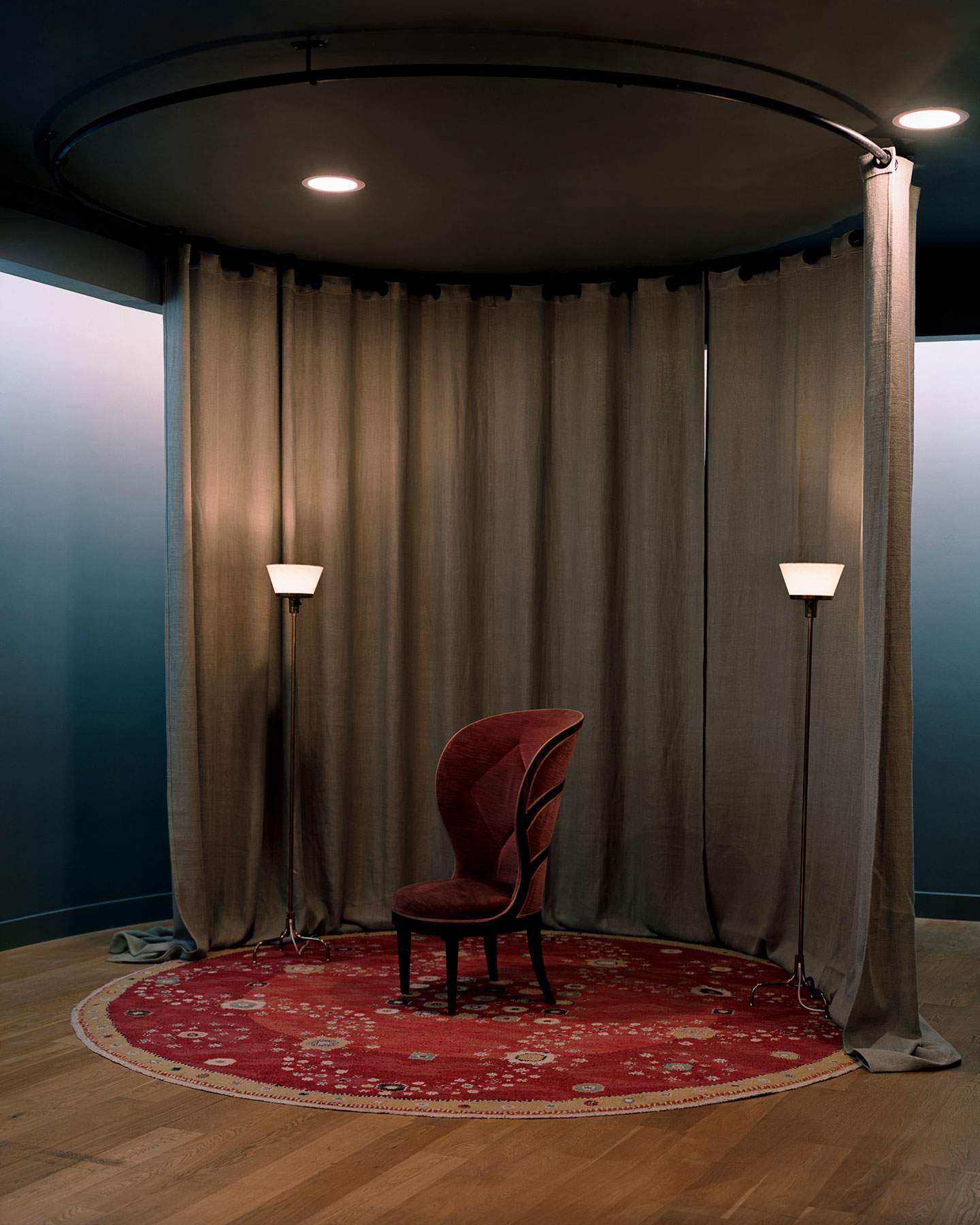 Uno Åhrén armchair
£127,000 (€152,000)
Architect and urban planner Uno Åhrén's sculptural rosewood and velvet armchair is proof that even the best designs can benefit from a good backstory. Shown as part of a pair in the ladies' room at the 1925 World's Fair in Paris, alongside a cabinet and coffee table, the chair helped Sweden to win 100 gold medals and 36 grands prix. "Swedish design really made its breakthrough at that exhibition," says Andrew Duncanson, founder of Stockholm-based Nordic design gallery Modernity. "It went from nowhere to being second only to the host nation, France." Åhrén's chairs played a significant role in making that happen. Today only one of the pair has its original upholstery, increasing its worth. According to Duncanson, its value of about £127,000 lies in its historical context, rarity and condition. "You're not going to see another one of these," he says. 
---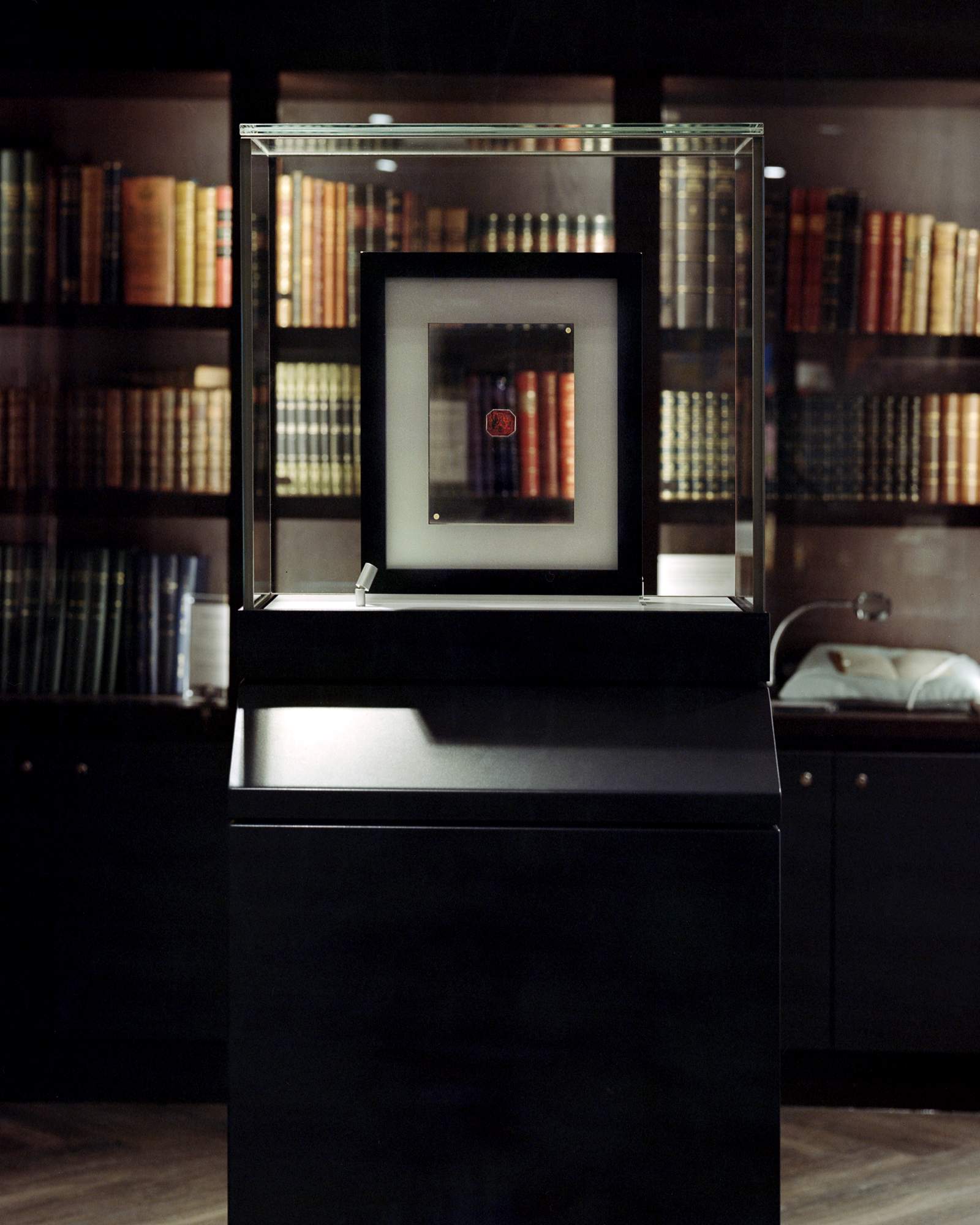 British Guiana 1c Magenta stamp
£6.1m (€7.3m)
"Three factors determine the value of a stamp: its condition, its rarity and its desirability," says George James, an expert on Commonwealth stamps at London-based auction house Stanley Gibbons. Stamp printers for the British empire had such high standards of quality control that mistakes were extremely rare. That's why in philately there is often value in error, imperfection and modification. A storied past also helps. Previously owned by master collector Philip Ferrary de La Renotière, convicted murderer John du Pont and designer Stuart Weitzman, each of whom have marked the back of the stamp, the rare 1856 British Guiana 1c Magenta is considered the holy grail of collectors. Last year, Stanley Gibbons acquired it for £6.1m, making it the world's most valuable object by weight. 
---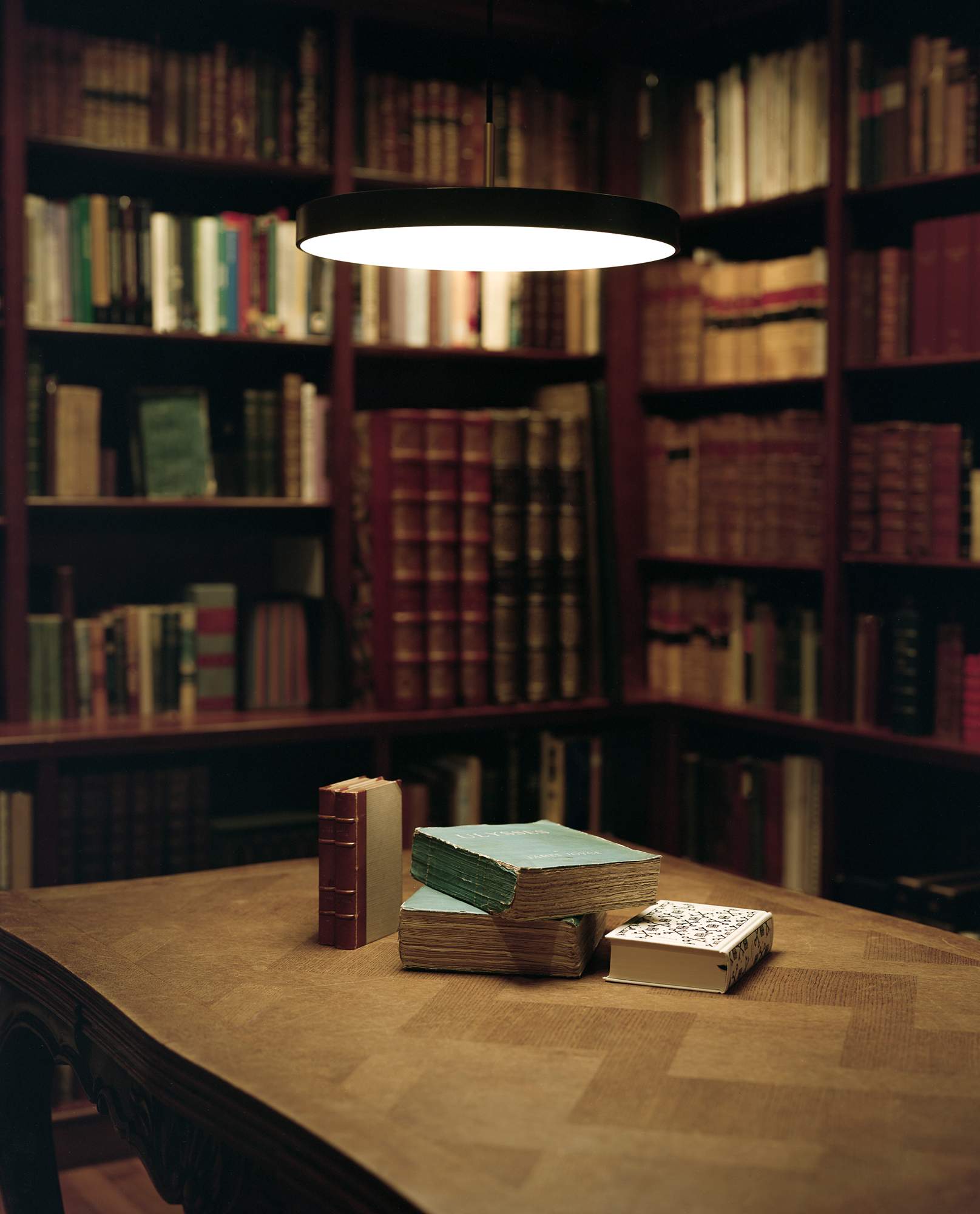 'Ulysses'
£300,000 (€360,000)... or £3 (€3.60)
First published in book form in 1922, James Joyce's Ulysses is considered the definitive modernist novel. A first-edition copy signed by its author now costs £300,000 at Peter Harrington bookshop in London. According to bookseller Luke Basford, the price of a rare book depends on its condition, edition, scarcity, desirability and inscription. "If the historical integrity of the book is compromised, be it through restoration, rebinding or damage, the value decreases," he says. Another first edition without an inscription and in less pristine condition is valued at £55,000 (€66,000). In recent years, Ulysses has remained desirable, not least due to its initial censorship in the UK and US, which forced some booksellers to smuggle copies disguised as bibles. This first edition is in excellent condition, hence its price, but you can pick up the same text as a new paperback for just €3.60.
---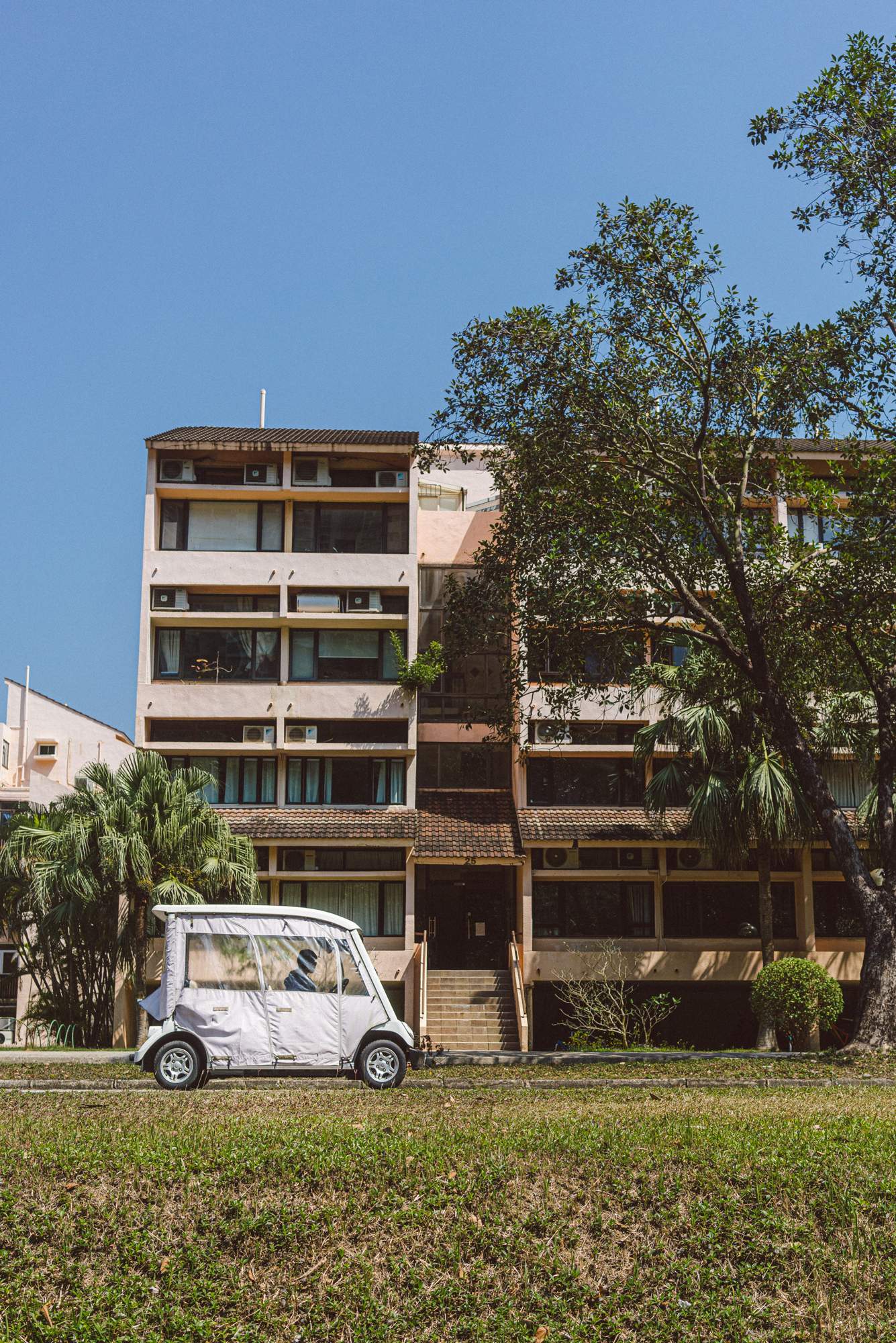 Golf carts
hk$2m (€226,300)
If you're riding around in a golf cart, you've probably done alright for yourself. But in Discovery Bay on Hong Kong's Lantau Island, being behind the wheel of a zippy five-seater Yamaha is a true status symbol. Private cars are banned inside the sprawling residential development so most people in the 20,000-strong community either walk everywhere or are shuttled around on quiet roads by a bus network. A lucky few, however, can get around town by golf buggy if they are willing to pay Lamborghini prices for the privilege. The Hong Kong government has limited the number of golf carts in Discovery Bay to 500; as a result of the limited supply, a pre-owned Yamaha or Ezgo can go on sale for upwards of hk$2m – considerably more than the €18,000 or so that a golfer in the US would have to spend on a top-end model. 
---
Jaguar E-Type Series 3
£80,000 (€95,300)
Car enthusiasts have long admired the Jaguar E-Type. Even Enzo Ferrari called it "the most beautiful car ever made". But not all E-Types were created equal. Once deemed too clunky and too American for the UK's narrow country roads, the Jaguar E-Type Series 3, introduced in 1971, has garnered a new generation of fans. Gary Shortt, managing director of Classic Chrome car dealership in London, says that he can sell a 1972 model for as much as £80,000. That's partly the result of a renewed interest in classic cars. "The biggest spike in the market has happened in the past 10 years and most of it has been fuelled by investors," says Shortt. Real motor enthusiasts seeking to buy these vehicles with the intention of actually driving them, rather than selling them in a year or two, might soon find themselves priced out of the market. 
---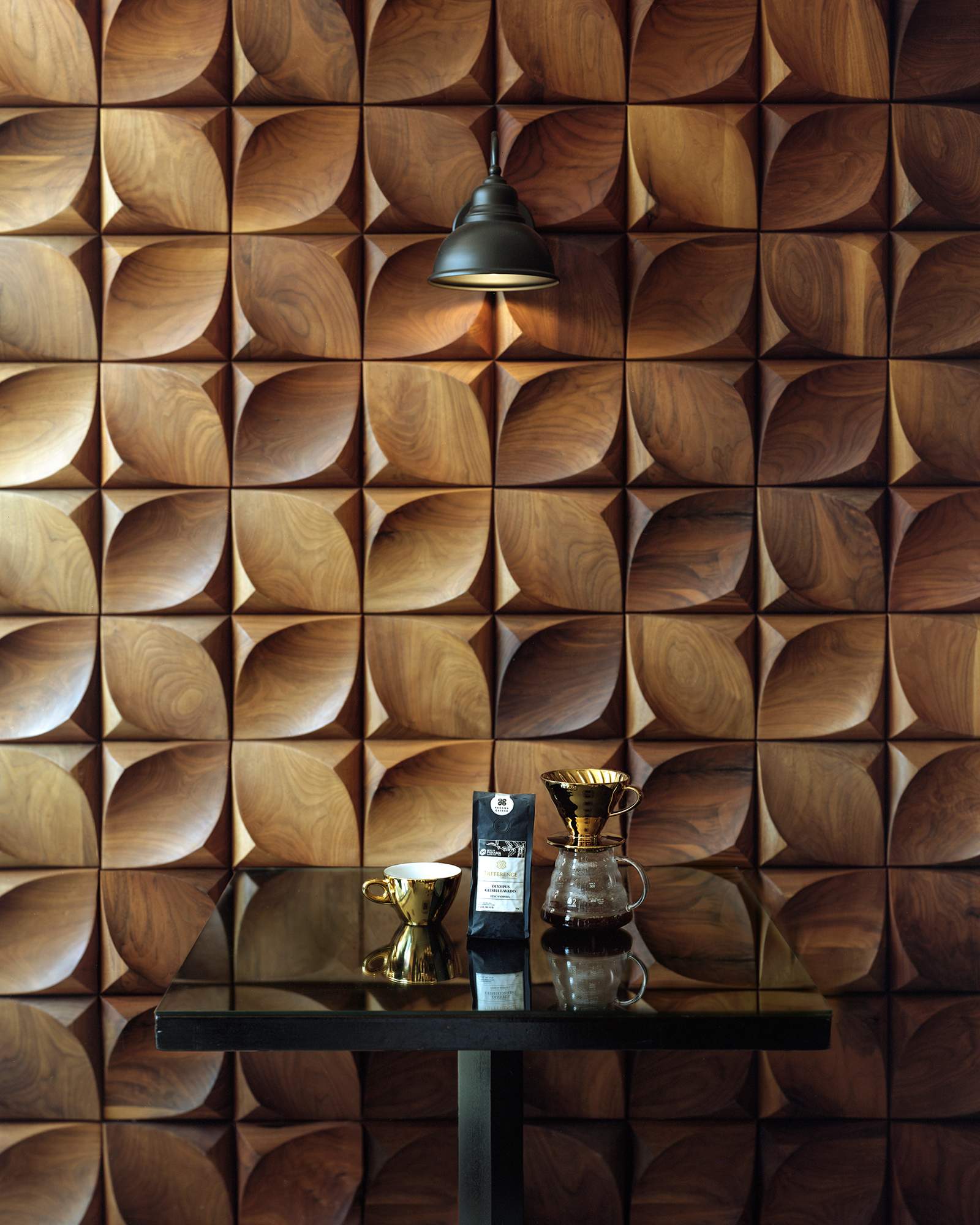 Coffee beans (450g)
£1,300 (€1,560)
How much would you pay for a cup of coffee? Taro Suzuki sees no problem with charging ¥3,000 for a cup made with Panama Geisha beans. Perhaps the world's most sought-after variety, it's a favourite of the president of Saza Coffee, a speciality coffee shop with several locations around Tokyo. Every year, judges evaluate beans for the Best of Panama online auction, which attracts bidders from around the globe. Amir Gehl, ceo of London's Difference Coffee Co, has paid as much as £1,300 (€1,560) for 450g of Geisha, which he now supplies to Michelin-starred restaurants and five-star hotels. Last August a Geisha variety from Finca Nuguo won the highest score. The hammer price? A whopping $256,800 (€226,836) for 45.4kg. "I'll never forget the sensation I had when I first tasted it," says Suzuki. "It's so fruity, aromatic and delicious. It was love at first sight." 
---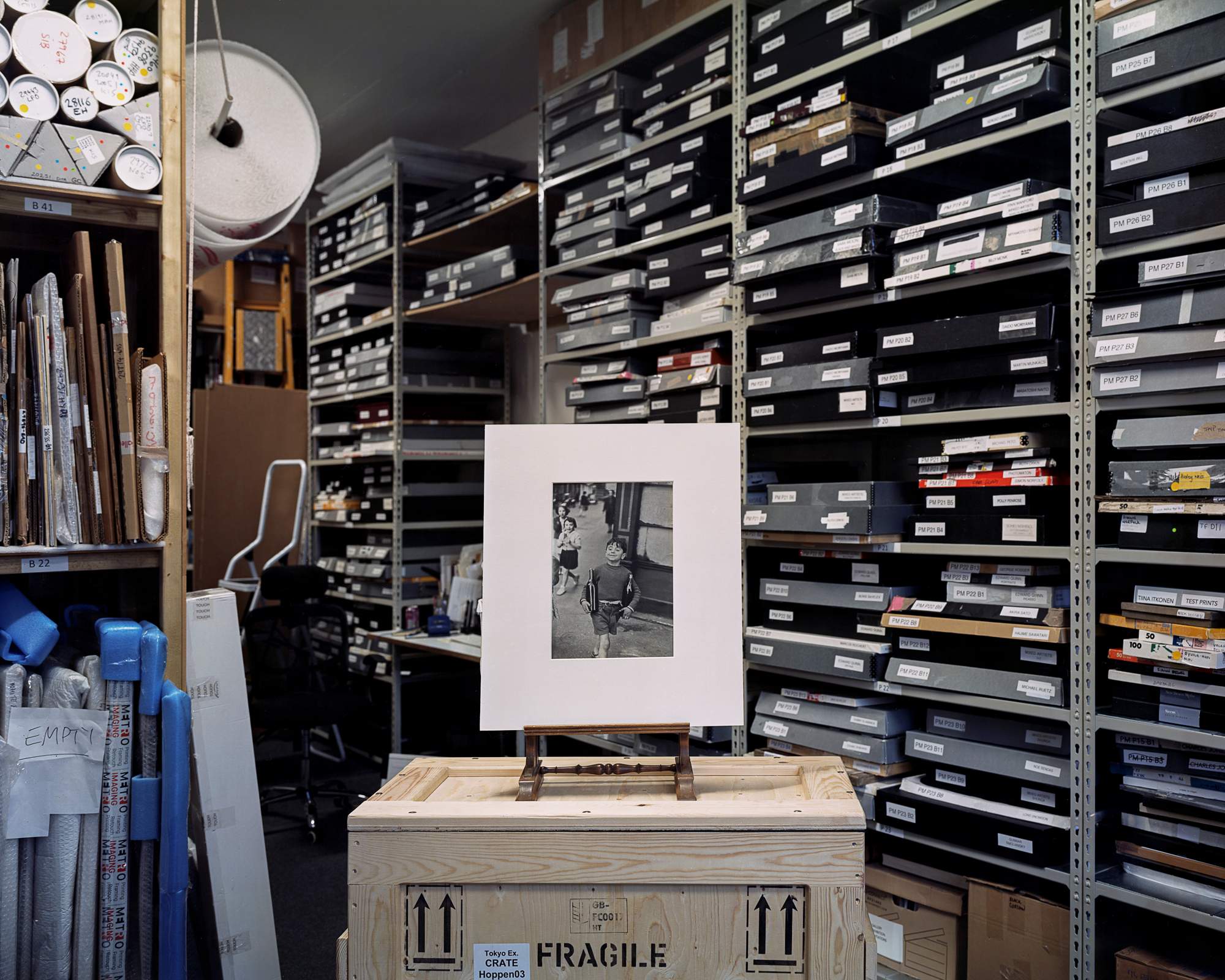 'Rue Mouffetard, Paris'
Up to £100,000 (€120,000)
While Henri Cartier-Bresson's "Rue Mouffetard, Paris" is one of the photographer's most recognisable images, the only existing vintage exhibition print belongs to London-based gallerist Michael Hoppen. "Elton John has a small print but that's it," he says. Originally a gift to US photographer Slim Aarons, the image – inscribed with a note from Cartier-Bresson – was then worth about £50 (€60). With the French photographer now revered as a pioneering master, it would easily sell for 2,000 times that amount. "Early prints are special because they show the connection with the photographer at its sharpest point," says Hoppen, who received the print as a gift from Aarons. While the image has been reproduced countless times, the personal connection is what makes the print so valuable, says the gallerist. "I can't give you the price until I decide to sell it but it would probably be close to a six-figure sum." 
---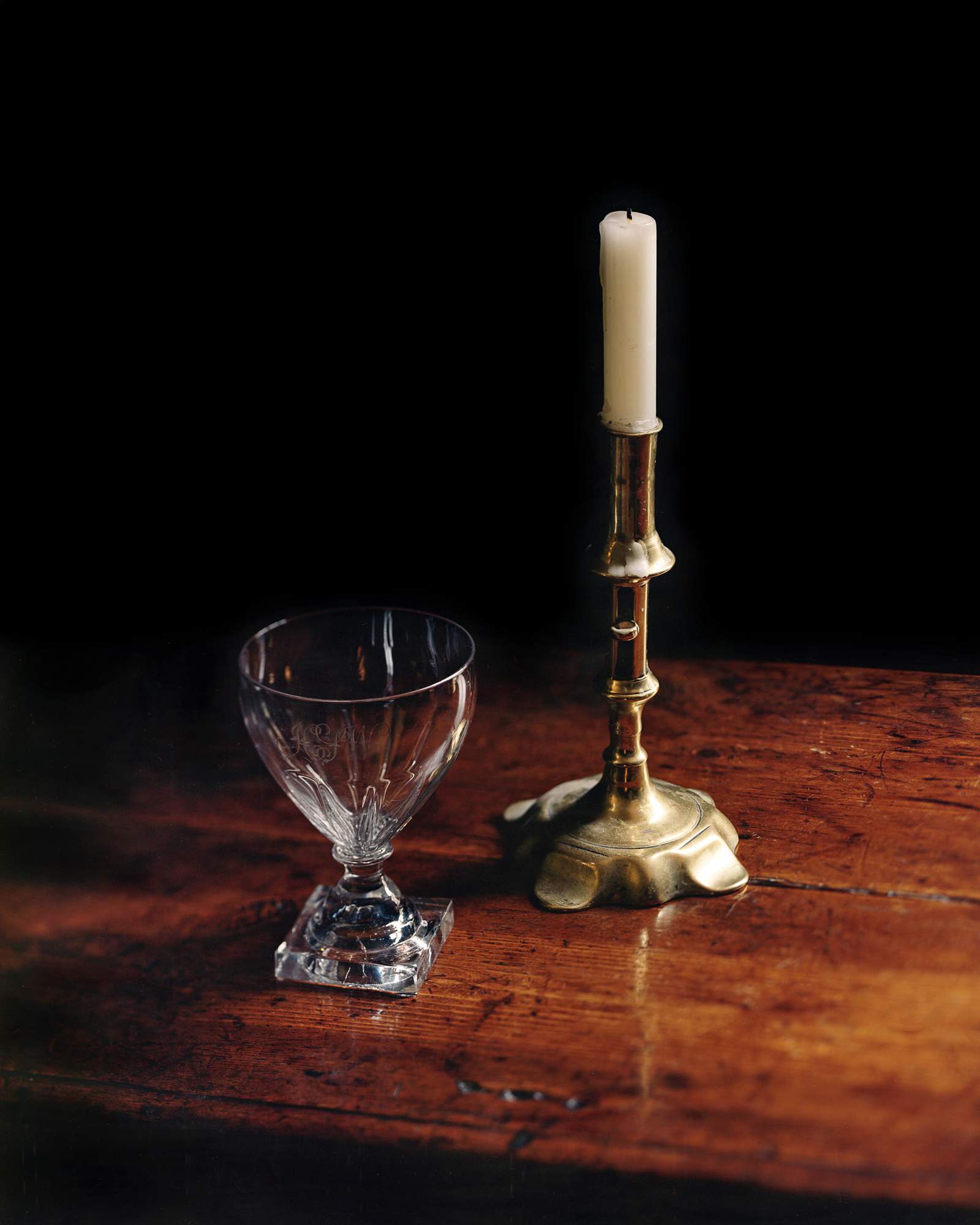 Georgian rummer
£50 (€60)
Some items stand the test of time better than others. Retired surveyor Chris Currell is an avid collector of antiques from the Georgian era and has never understood why they are often so cheap. "These rummers [drinking vessels] are probably worth about £50 each," he says, flicking the side of a glass and letting it ring. Many years since he bought it, Currell is certain that it was a good deal. After all, a new goblet by French luxury brand Baccarat costs more than £180 (€216). Shrewsbury-based antique dealer Marcus Moore, from whom Currell frequently buys items, is also baffled by how these original objects are often less expensive than the equivalent modern reproduction piece. "The quality of these items is second to none," he says. "They were made to be used in homes all over the UK and the fact that they are still here in good condition some 200 to 300 years later is a testament to that." 
---
David Hockney 'Water' print
£128,520 (€154,000)
The copy of David Hockney's "Lithograph of Water Made of Thick and Thin Lines and Two Light Blue Washes" at auction house Phillips in London was one of 40 prints. But that didn't make it any less desirable when it went under the hammer in January. It sold for more than double its estimate at £128,520. "When we're pricing works, we look at historical auction and retail values, alongside factors such as rarity and size," says Louisa Earl, a specialist at Phillips. Prices for editions usually fall in a lower range, allowing people to "purchase works by recognisable artists without breaking the bank". But this doesn't mean that these come cheap. "Demand follows popular taste," says Earl. While this Hockney print is one of many, owning a piece by him, even if it's not unique, still counts for something. 
---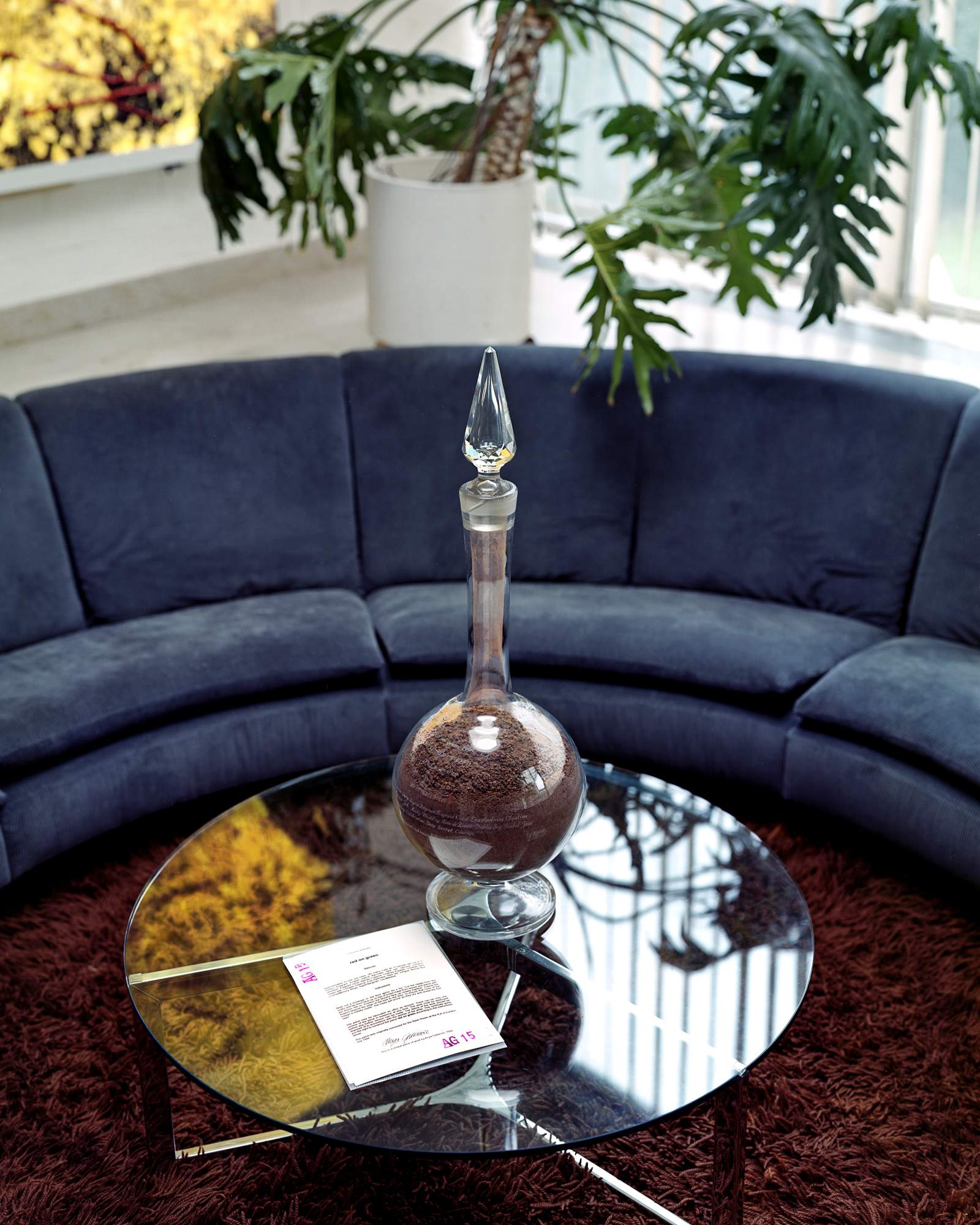 'Red on Green'
Up to £5,000 (€6,030)
In her 1992 installation "Red on Green", Anya Gallaccio traced the life and death of 10,000 roses at London's Institute of Contemporary Arts. "It was a spectacle," says gallerist James Hyman. He knew that he wanted to own it – but how do you buy a piece that isn't designed to last? "What you're buying is a certificate," he says. It allows him to grant people the right to recreate and show the work. So, though he can't display it in his home, he owns what he considers to be one of the "great British artworks" of his lifetime. An auction house familiar with Gallaccio's work estimates that such projects can be worth up to £5,000 (€6,030). Hyman keeps the ashes of the roses from the first show in an urn that Gallaccio selected. "We had a conversation [about the urn] in 1996 or 1997 but it only arrived before last Christmas," says Hyman. 
---
Kweichow Moutai
hk$7,000 (€790)
Based in Guizhou province, Kweichow Moutai is China's most storied producer of baijiu, a spirit distilled from sorghum with a 53 per cent abv. If baijiu is China's national drink, Moutai is its banner brand. Richard Nixon clinked glasses of it with premier Zhou Enlai when he visited Beijing in 1972; any Chinese businessman worth his salt can knock back an alarming amount. Last June a 24-bottle case of 1974 Moutai sold for £1m (€1.2m) at Sotheby's in London. Unlike wine, Moutai doesn't really change with age after it's bottled, so the taste doesn't develop over time. Instead, scarcity sets the price. "There is more affordable baijiu but Kweichow Moutai is very specific," says Peninsula Hong Kong hotel's head mixologist, François Cavelier, as he adds a shot of it to a tipple. "The Communist Party made this brand very famous, very iconic." The bottle that he's holding retails at hk$7,000 (€790). 
---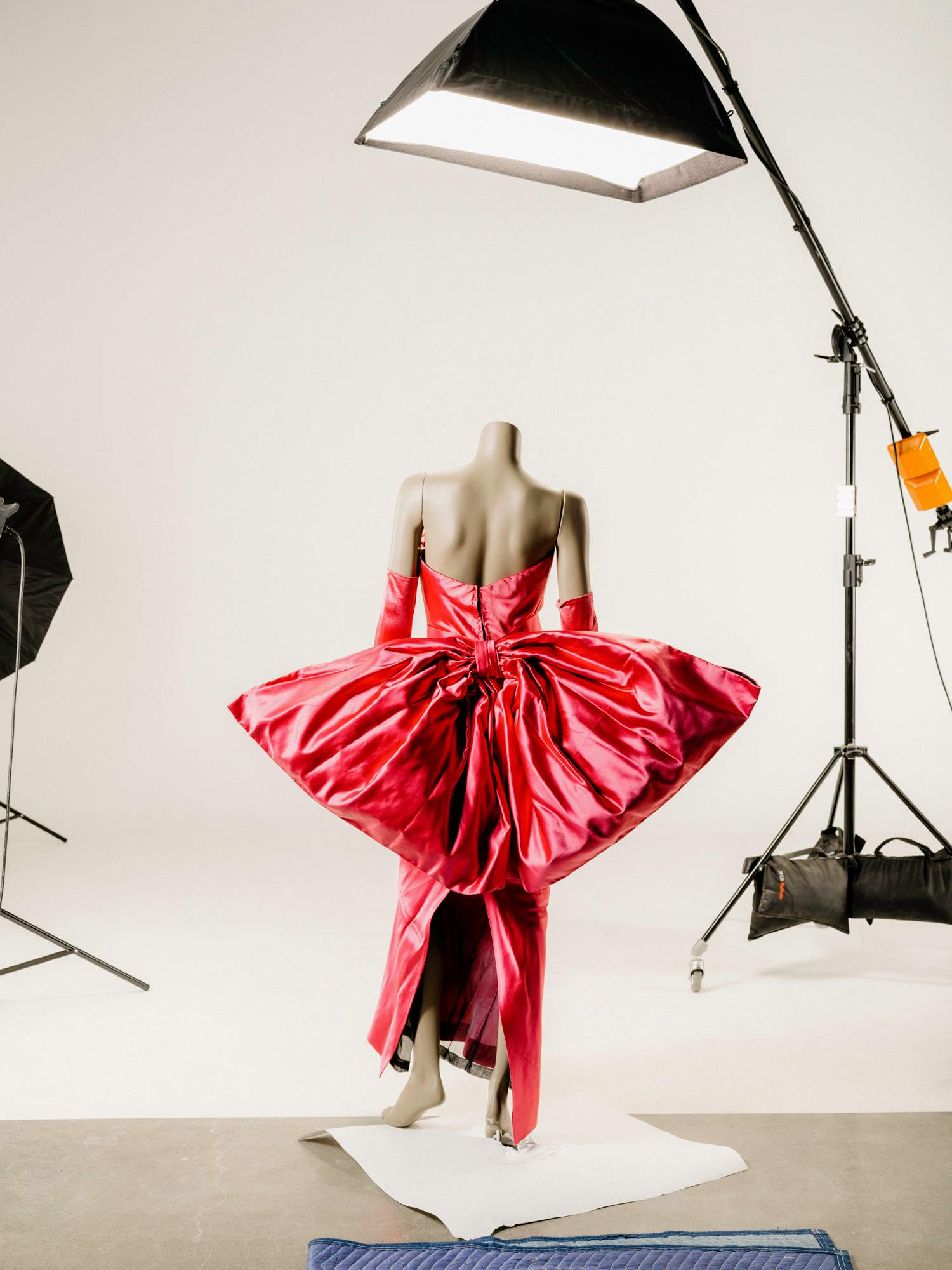 Madonna's 'Material Girl' dress
More than $200,000 (€179,000)
In the music video for her 1985 single "Material Girl", Madonna plays a woman who craves life's finer things. Sporting a hot-pink gown, she dismisses a cast of suitors who don't make the cut. Thirty-seven years later, Julien's Auctions in California will put the outfit that she wore up for auction. According to ceo Darren Julien, the dress should sell for hundreds of thousands of dollars. "A lot of collectors buy memorabilia because it reminds them of their past," he says. "But what has really helped this market is that people are looking at memorabilia as an alternative investment." In many cases they buy these items assuming that they will increase in value, so it isn't always just about nostalgia. Not that any of this comes as a surprise to Julien – after all, we are living in a material world. 
---
Ikea cork stools
sek2,500 (€235)
In 2015, British designer Ilse Crawford created a pair of £50 (€60) cork stools for Ikea, hoping to make sustainable manufacturing more accessible. The product run was soon discontinued but they recently caught the eye of Swedish auction house Bukowskis, which valued a pair at sek2,500 (€235) – double the original price. Why the sudden interest? According to Crawford, it's partly because sustainability has become a bigger part of the conversation. "People are surprised that big companies can be good," she says. Indeed, the stools and other products in that Ikea line prove that it's possible to mass-produce products without being wasteful. "From a sustainability perspective, it's also satisfying that we were able to design something that people will pay good money for second-hand," she says. 
---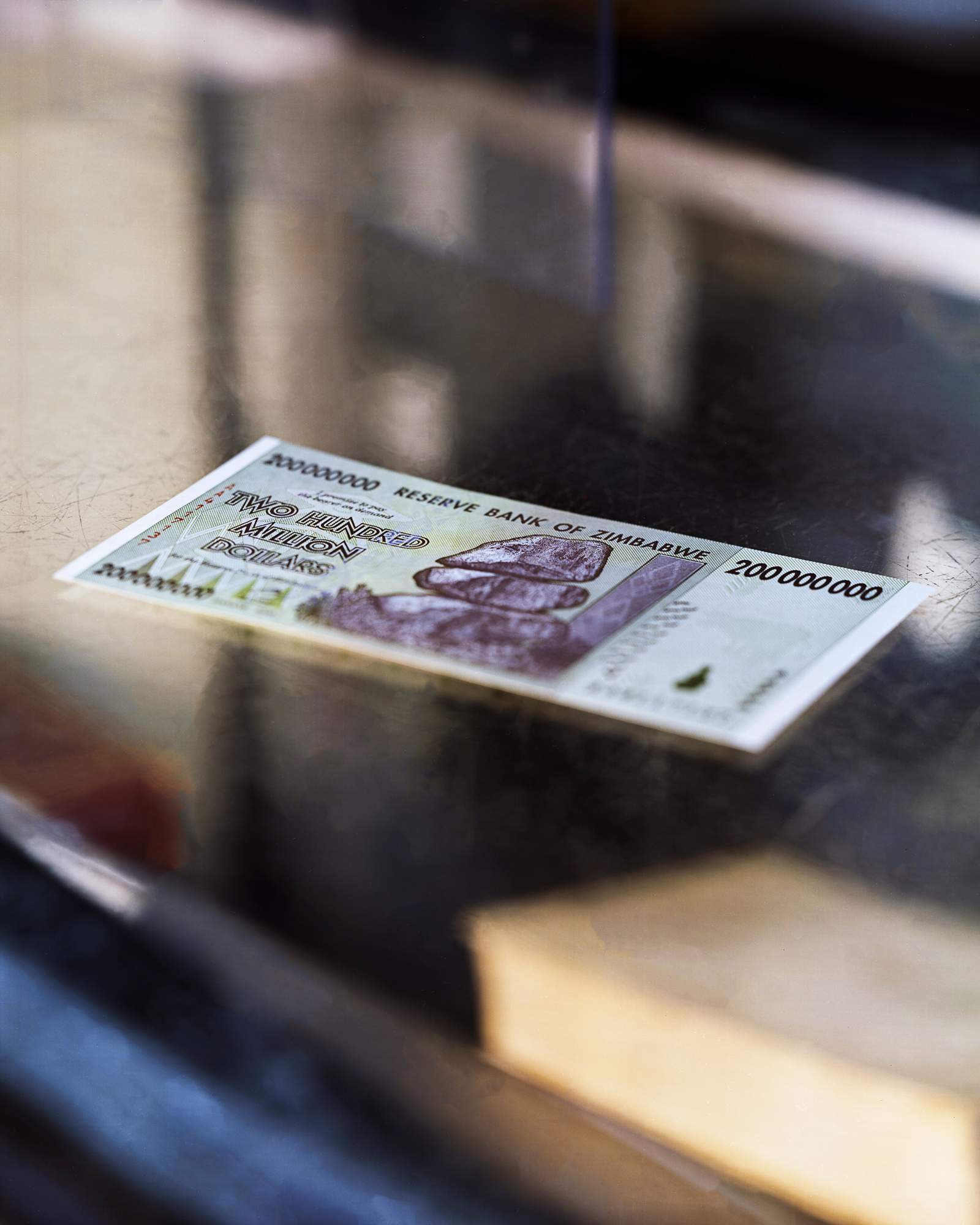 Zimbabwean dollar note (2008)
zw$200m (€0)
At the height of Zimbabwe's hyperinflation crisis in the 2000s, you could buy a four-bedroom house in an upmarket suburb of Harare for just €350. In Zimbabwean dollars, the same house would have cost trillions. As a result of financial mismanagement, month-on-month inflation in the country reached 79.6 billion per cent. Today the currency has been adjusted and inflation is closer to 60 per cent but the consequences remain severe. Businesses can't budget, planning ahead is impossible and invoices must be paid on the day they're issued. Those who can do so mostly use the US dollar. Zimbabwe-based artist Prudence Chimutuwah is turning Mugabe-era banknotes into canvases for politically charged paintings. Devoid of purchasing power, the bills' value has fallen to that of the paper they're printed on.