Fashion: Top 25 / Global
On the button
It's time to get out there. So whether you're after a smart look for the office or premium loungewear in which to kick back at home, lose the sweatpants and refresh your wardrobe with new threads from the best brands in menswear.
1.
Best canny curators
8Division
Seoul
Behind a pared-back concrete shopfront in Seoul's central Myeong-dong district lies menswear retailer 8Division. Here a loyal local audience comes to discover an immaculate – and frequently updated – range of South Korean and international brands, as well as 8Division's in-house label.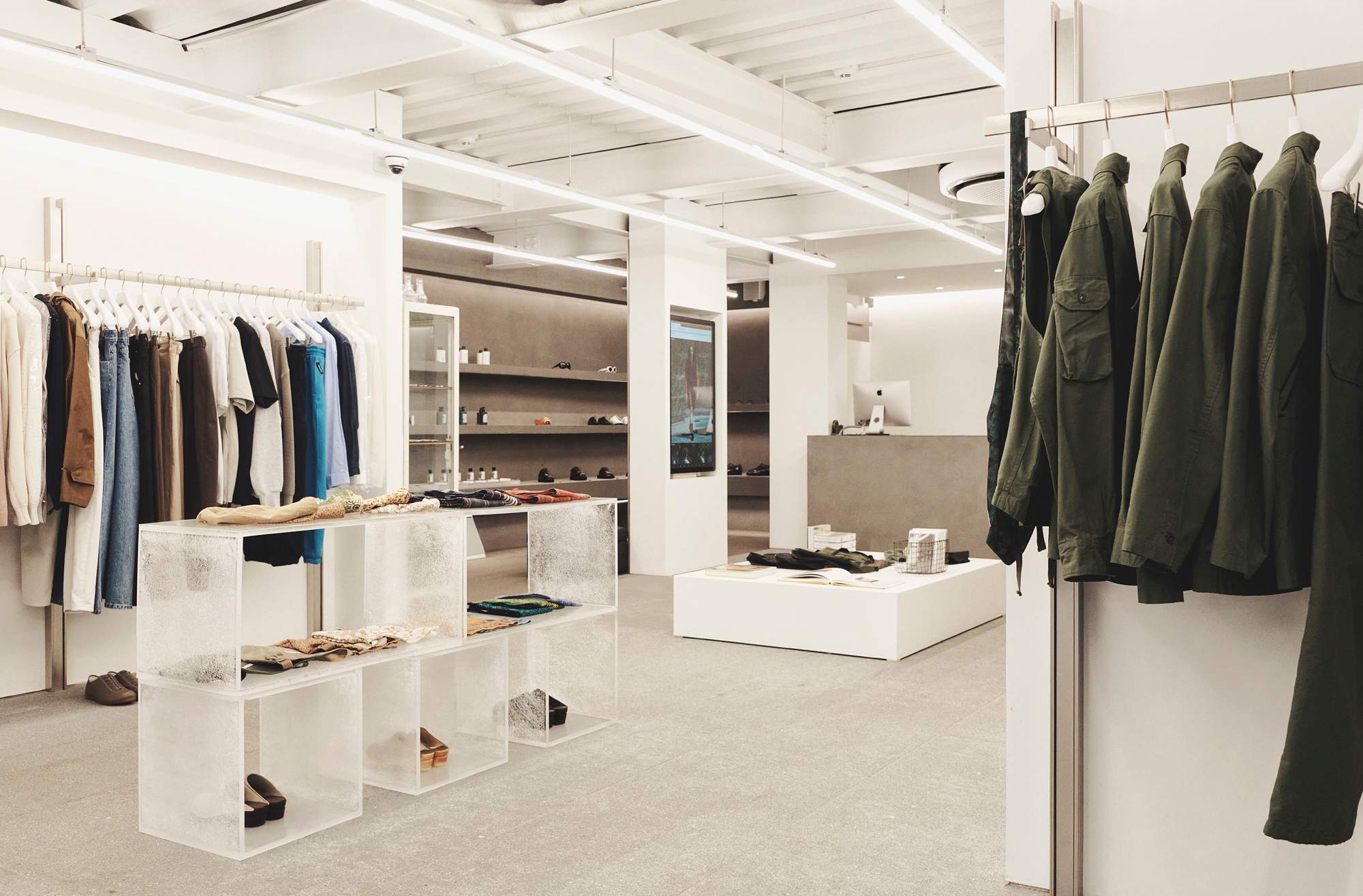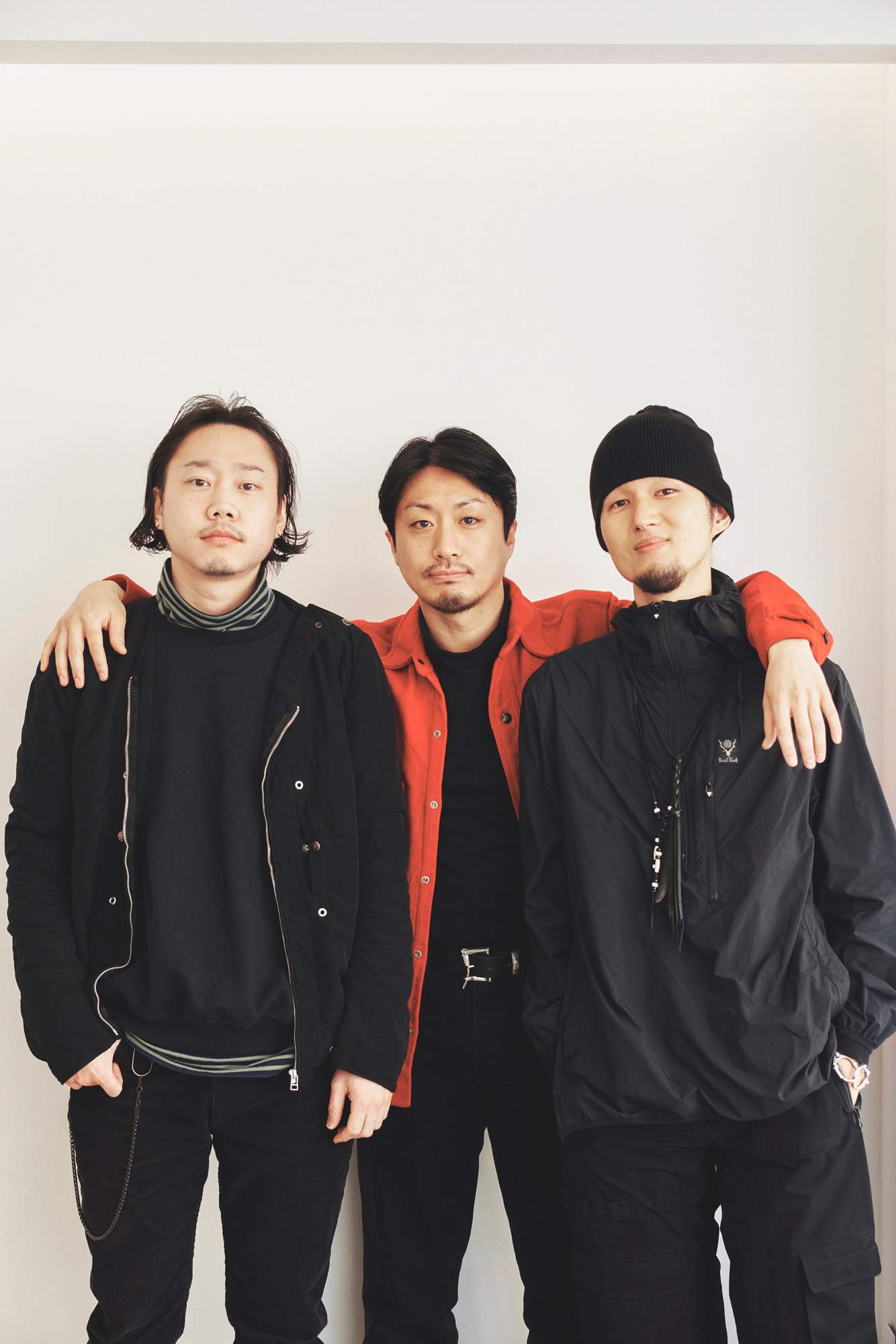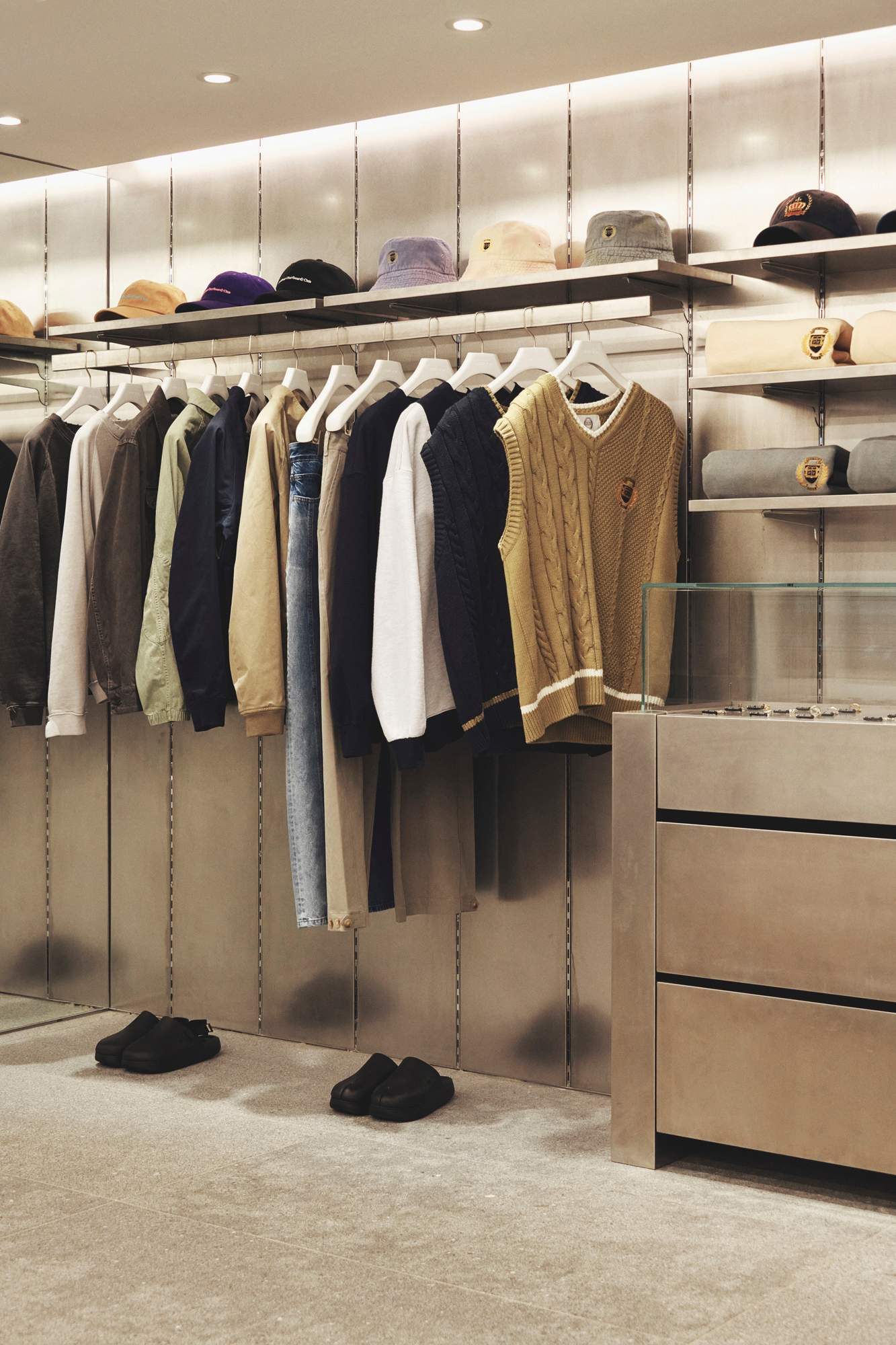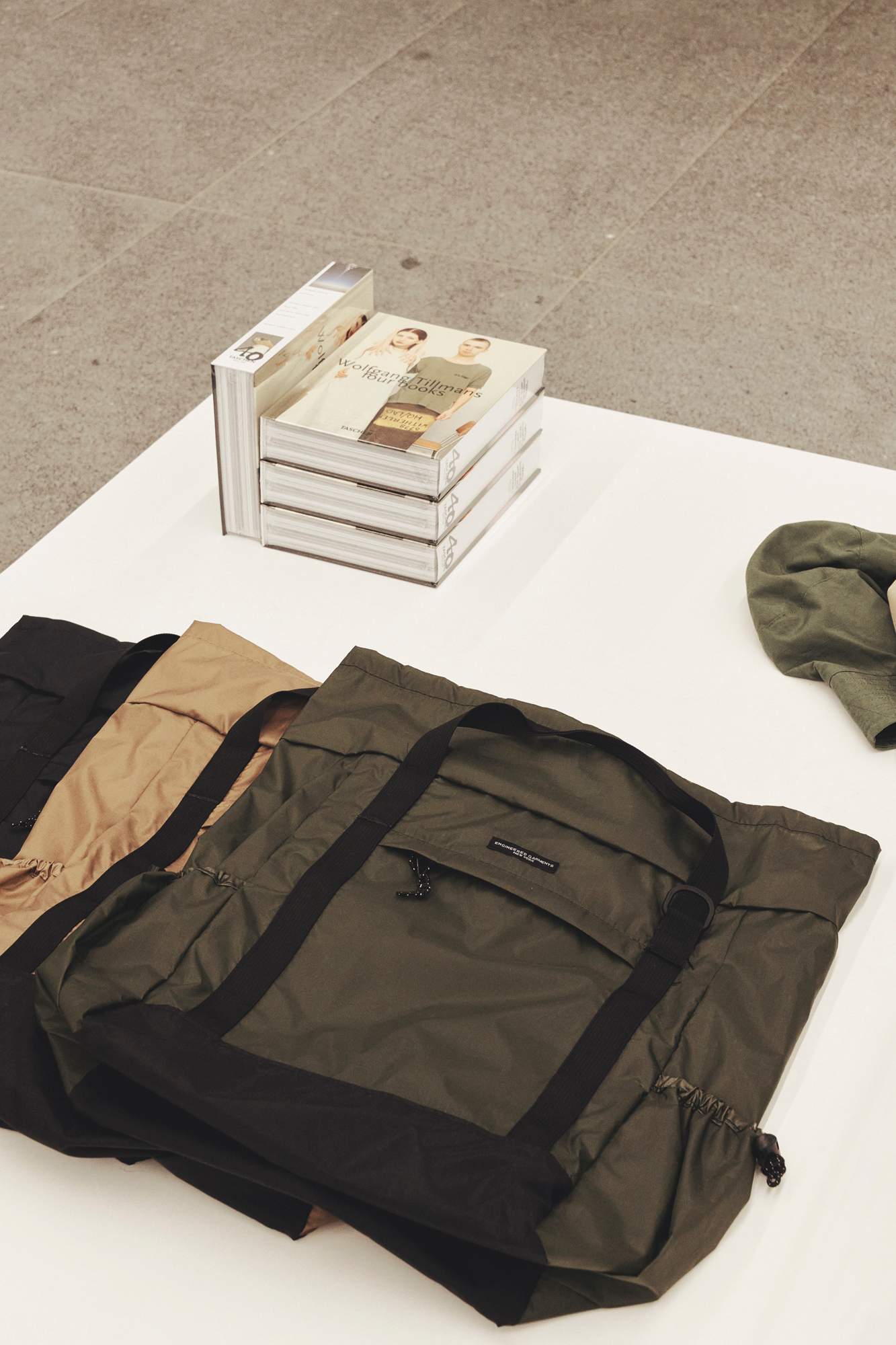 Strolling through the slick setup, it's hard to believe that when the business was born in 2011, it was a slapdash website for secondhand fashion, run by three students in their twenties. "We travelled around the country to find vintage pieces from American and European designers," says Shingu Heo, who founded 8Division with Inchan Oh and Sangho Park. "We didn't make any money but it was a fun way to share favourite clothes, culture and music."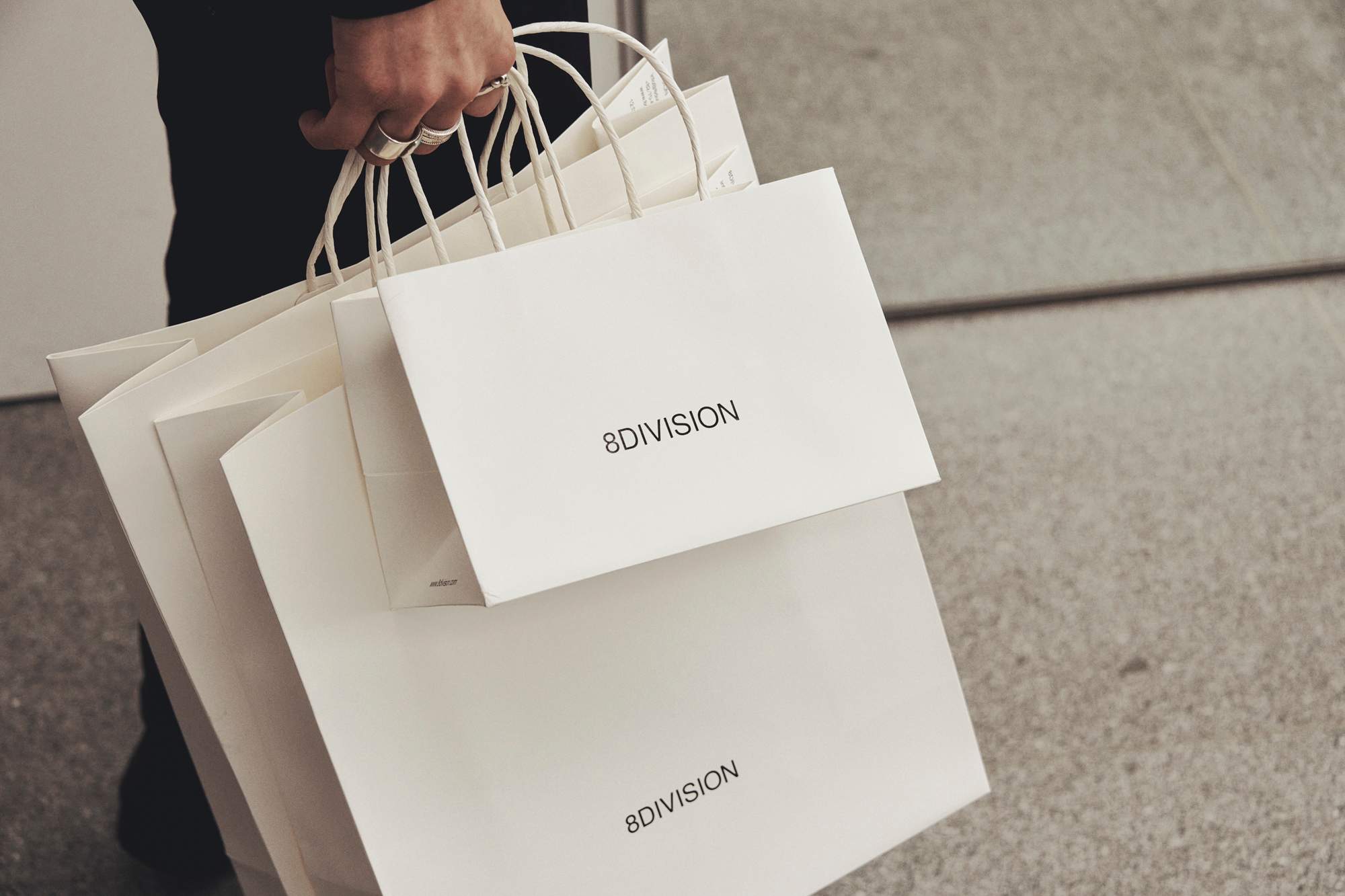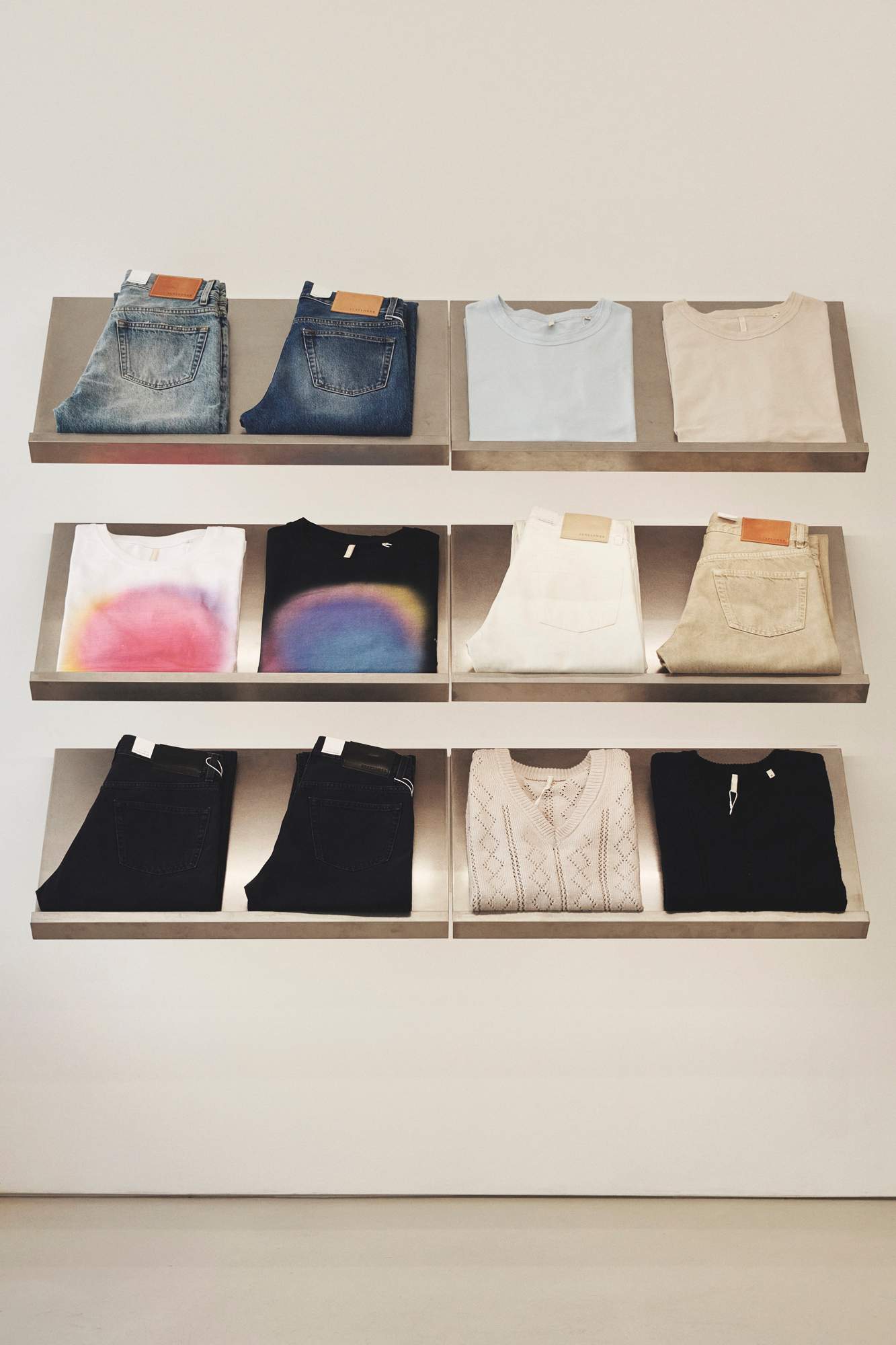 Today, 8Division stocks more than 100 high-fashion brands, but the spirit remains the same. The trio's focus is on finding the best craftsmanship from around the world, whether that is a performance-fabric suit from Japanese brand Nanamica or wooden clogs from Swedish shoe-maker Troentorp. Meanwhile, the namesake collection consists of menswear staples inspired by the vintage garments the friends used to look for at flea markets.
8division.com
---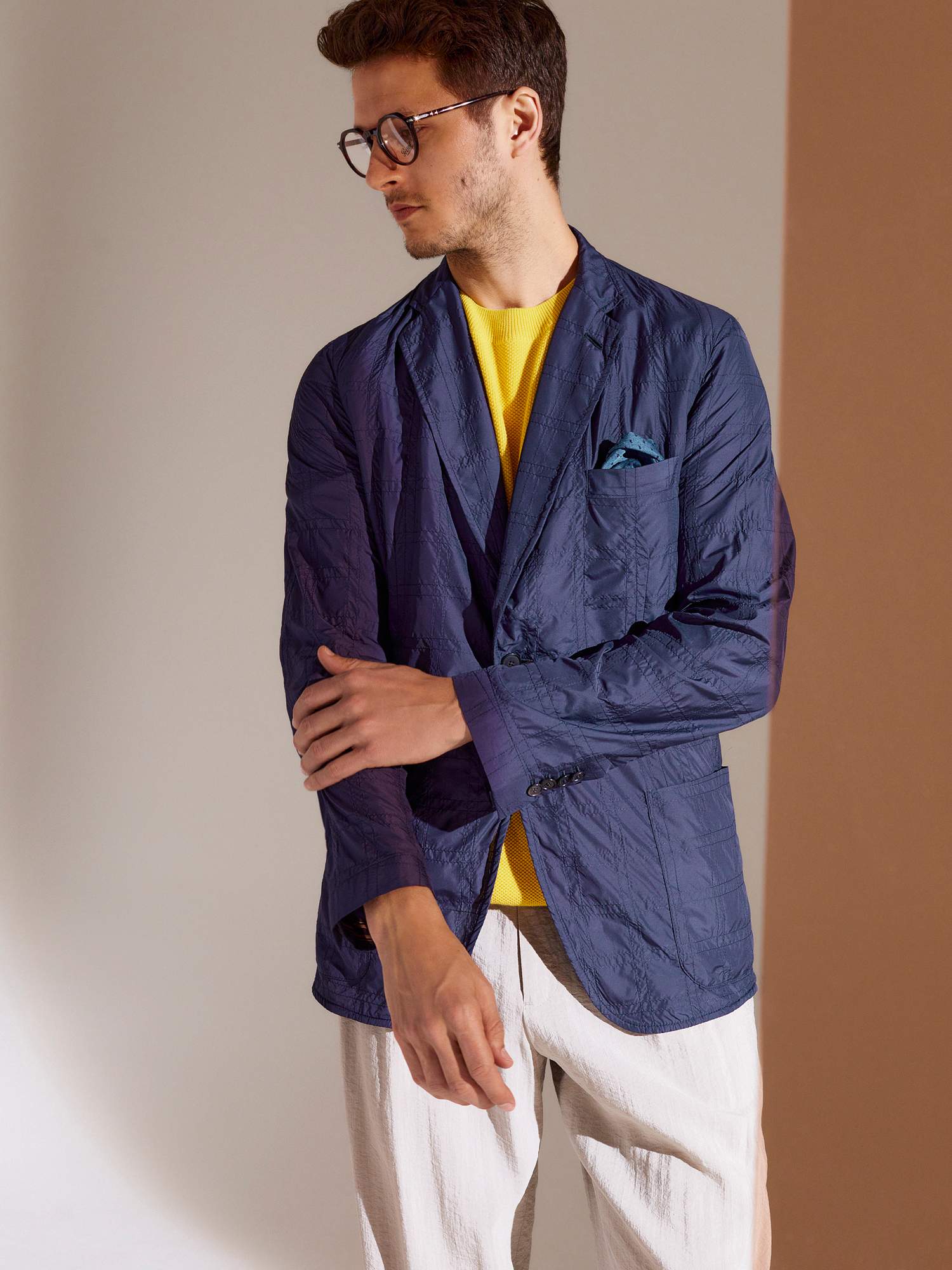 2. 
best reimagined tailoring
Brioni
Italy
Brioni has been evolving its tailoring know-how and adding a fresh, smart-casual flair to the classic suit. This navy blazer, updated with a more technical, crinkled fabric, feels as easygoing as sportswear but adds a more refined touch to relaxed daywear looks. 
brioni.com
jacket and pocket square by Brioni, jumper by Richard James, trousers by Emporio Armani, glasses by Persol
---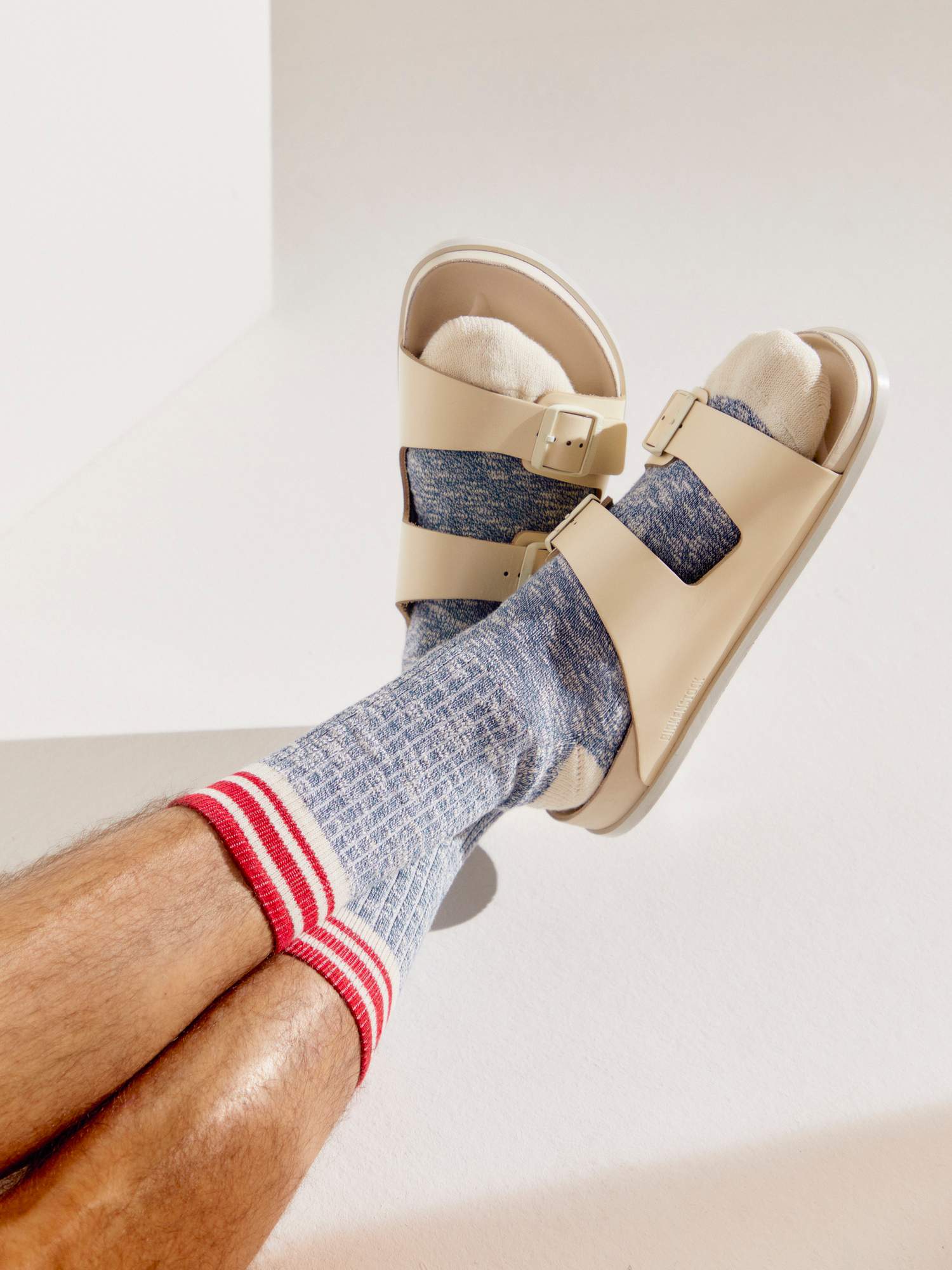 3.
best socks
Ivy Ellis
UK
Ivy Ellis socks combine Ivy League and vintage sportswear references with colourful stripes and subtle colour-block patterns that look good peeking out below the hems of chinos or paired with Birkenstocks.
ivy-ellis.co.uk
socks by Ivy Ellis, sandals by Birkenstock
---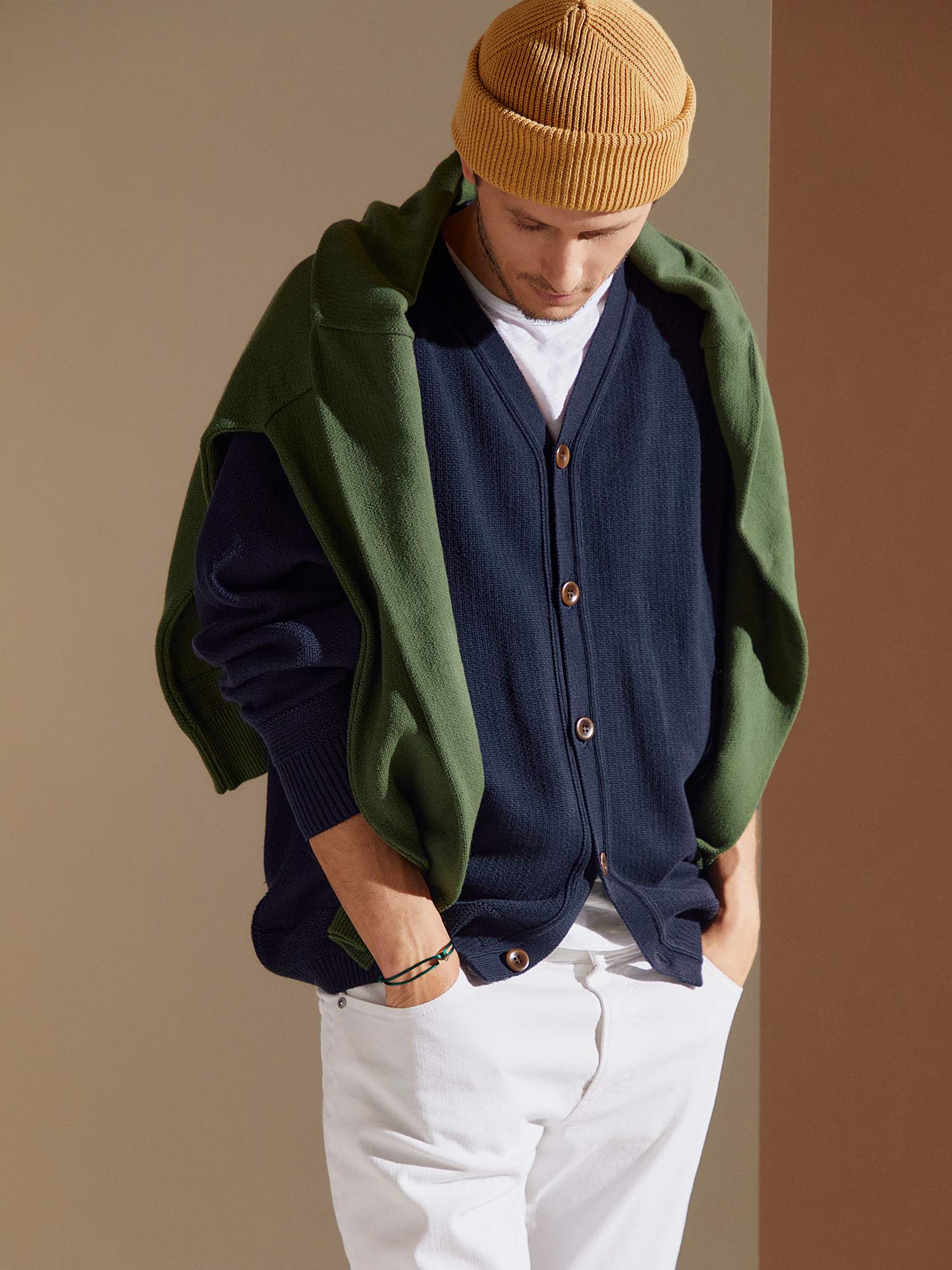 4.
best knitwear
The English Difference
UK
As the name suggests, The English Difference, founded by London concept shop Garbstore, is dedicated to celebrating all things British and "Made in England". Its Beacon cardigan references vintage military knitwear, reworked for today with an oversized silhouette and ribbed trims.
cardigan, jumper and beanie by The English Difference from Couverture & The Garbstore, t-shirt by Sunspel, jeans by Brooksfield, bracelet by The Mechanists
---
5.
best diy trainer repair
VYN Switzerland
Basel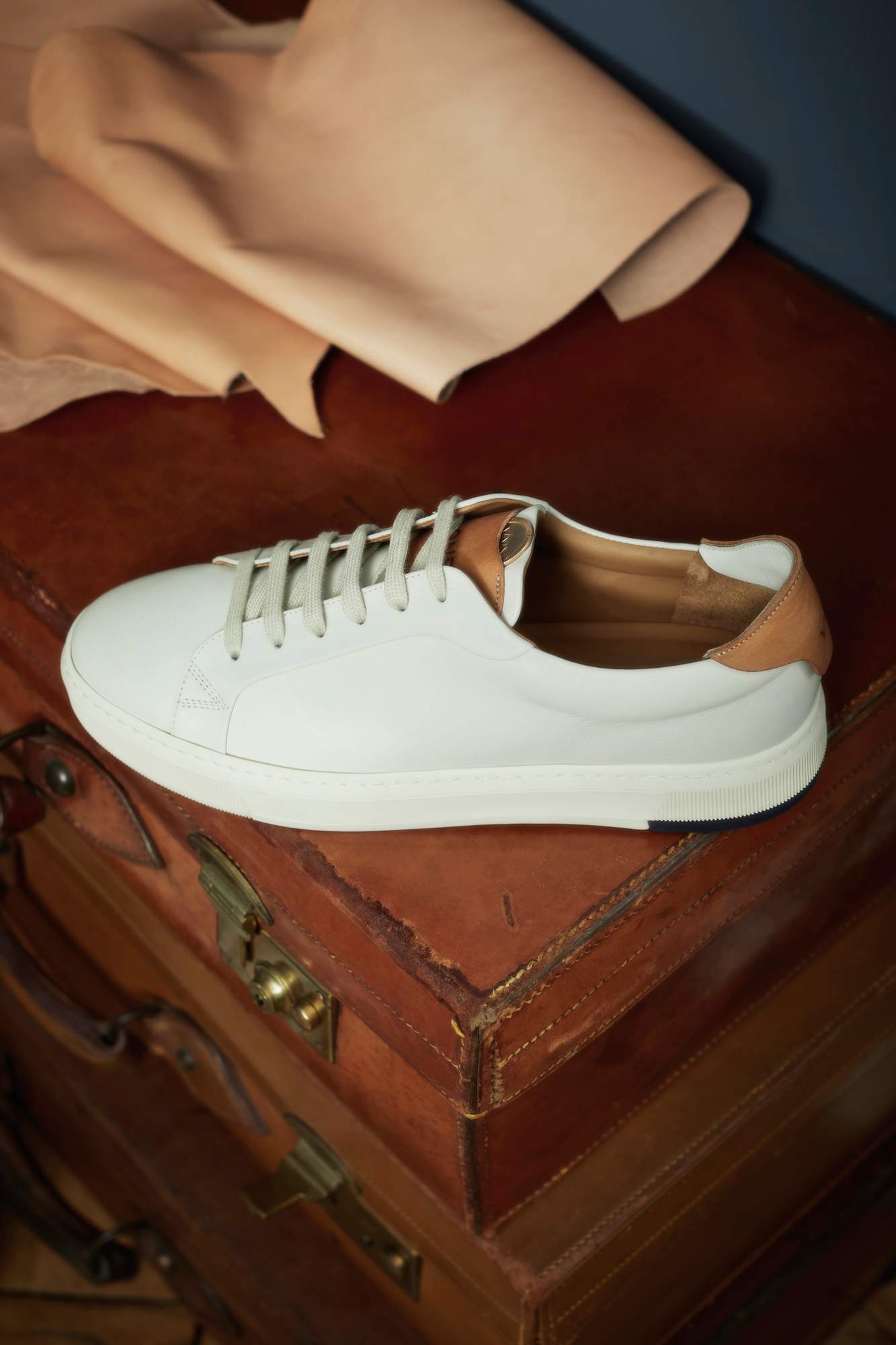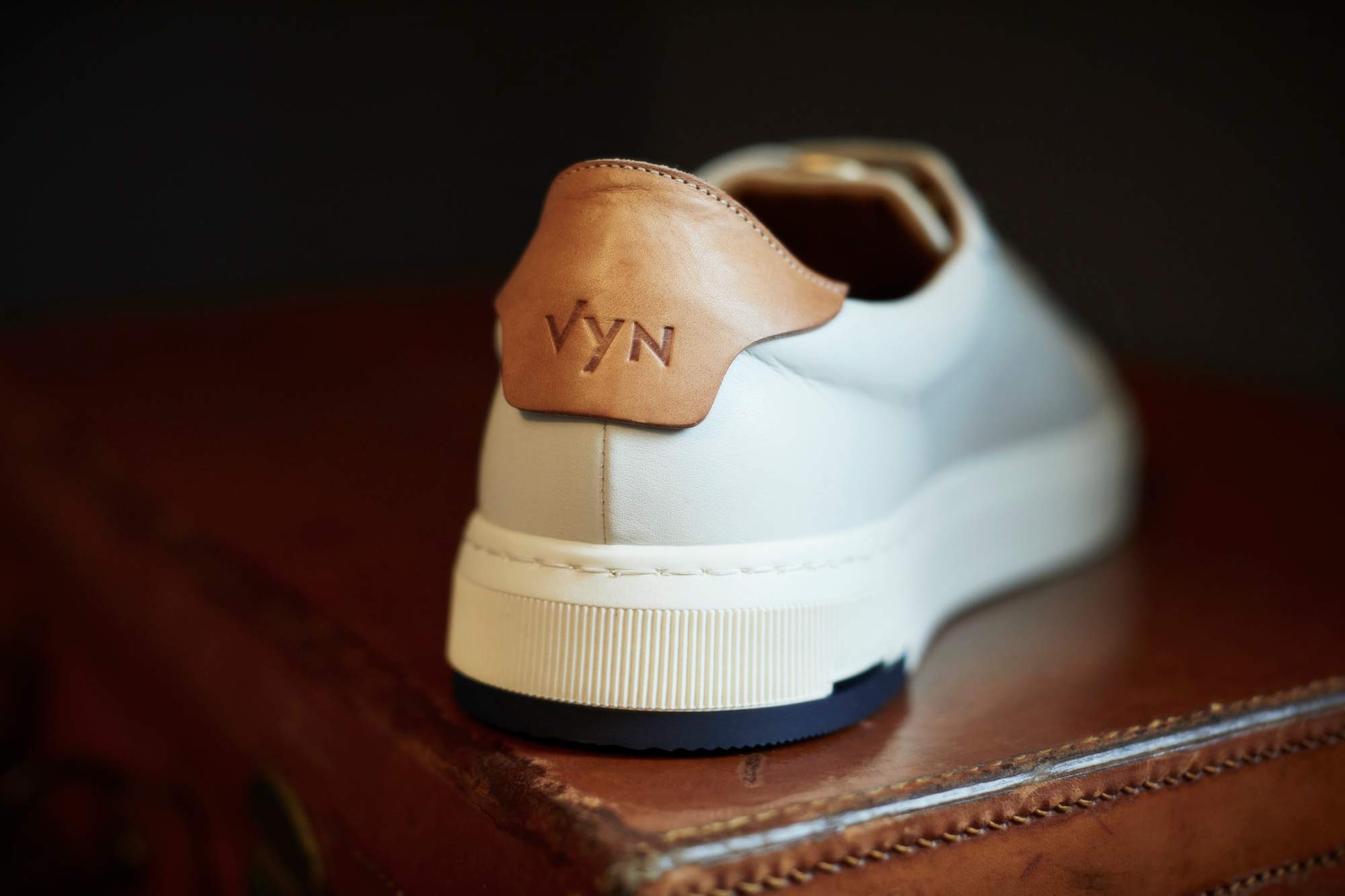 vyn is the Swiss name behind the world's first "repairable" sneaker. "We designed and re-engineered the sneaker's vulnerable parts in a way that you can change them yourself," explains Catherine Meuter, co-founder and creative director of vyn. Indeed, all you need is a coin to help pop out the worn-out heel piece and insert a new one. The other frequently worn-out spot at the back of the leather trainer, known as the heel counter, is also replaceable. The heel sets come in different colours and are available through the vyn online store.
"vyn is a combination of Swiss innovative spirit, Scandinavian minimalist design, Japanese wabi-sabi, which means beauty in imperfection, and an appreciation for Italian craftsmanship," says Meuter. After spearheading Giorgio Armani's shoe collections for years, Meuter decided that it was time to disrupt the trainer industry – one of the most polluting in the fashion world. "The problem is the annual overproduction of sneakers that become obsolete after just one season and end up in a landfill." Handcrafted in northern Italy, the vyn Classic model is unisex and comes in off-white, taupe and chocolate brown.
vyn.one
---
6.
best independent shop
Stoy
Aarhus
From the outside, Stoy appears to be the modest-sized fashion boutique you would expect to find in Aarhus, Denmark's second city. But follow the staircase downstairs, into what was previously a hotel basement bar, and you will discover a sprawling selection of clothing and accessories to rival that of the best retailers in Copenhagen.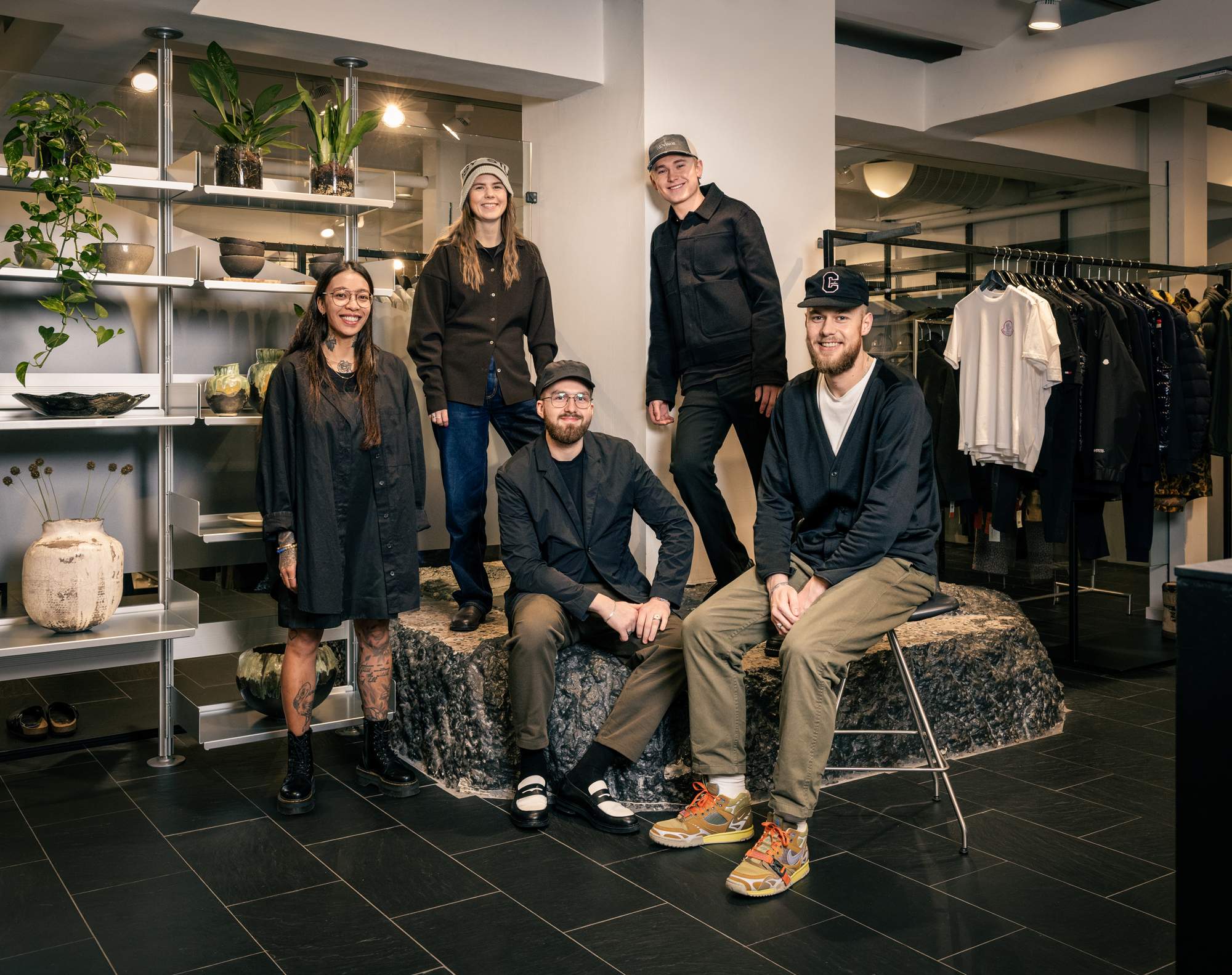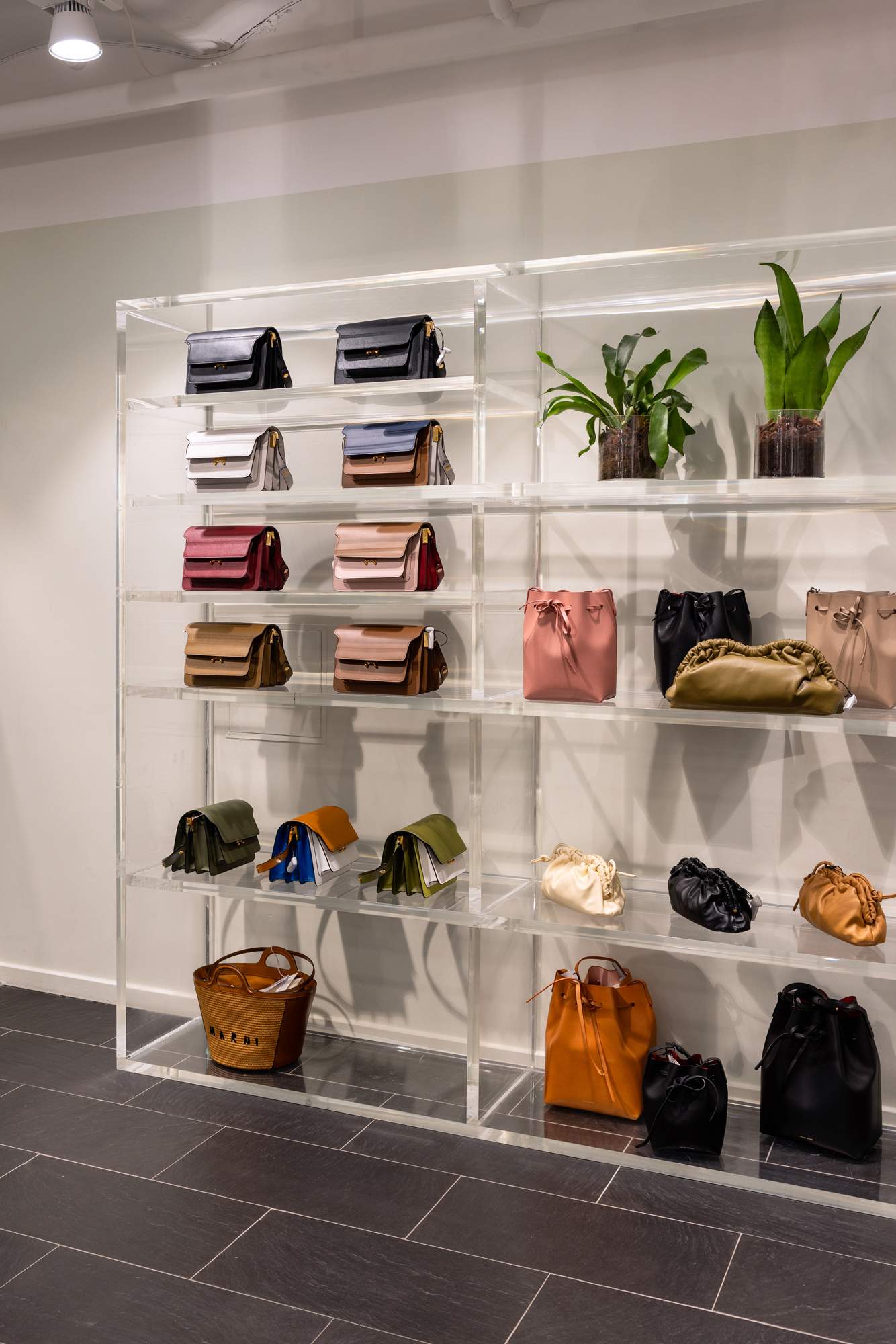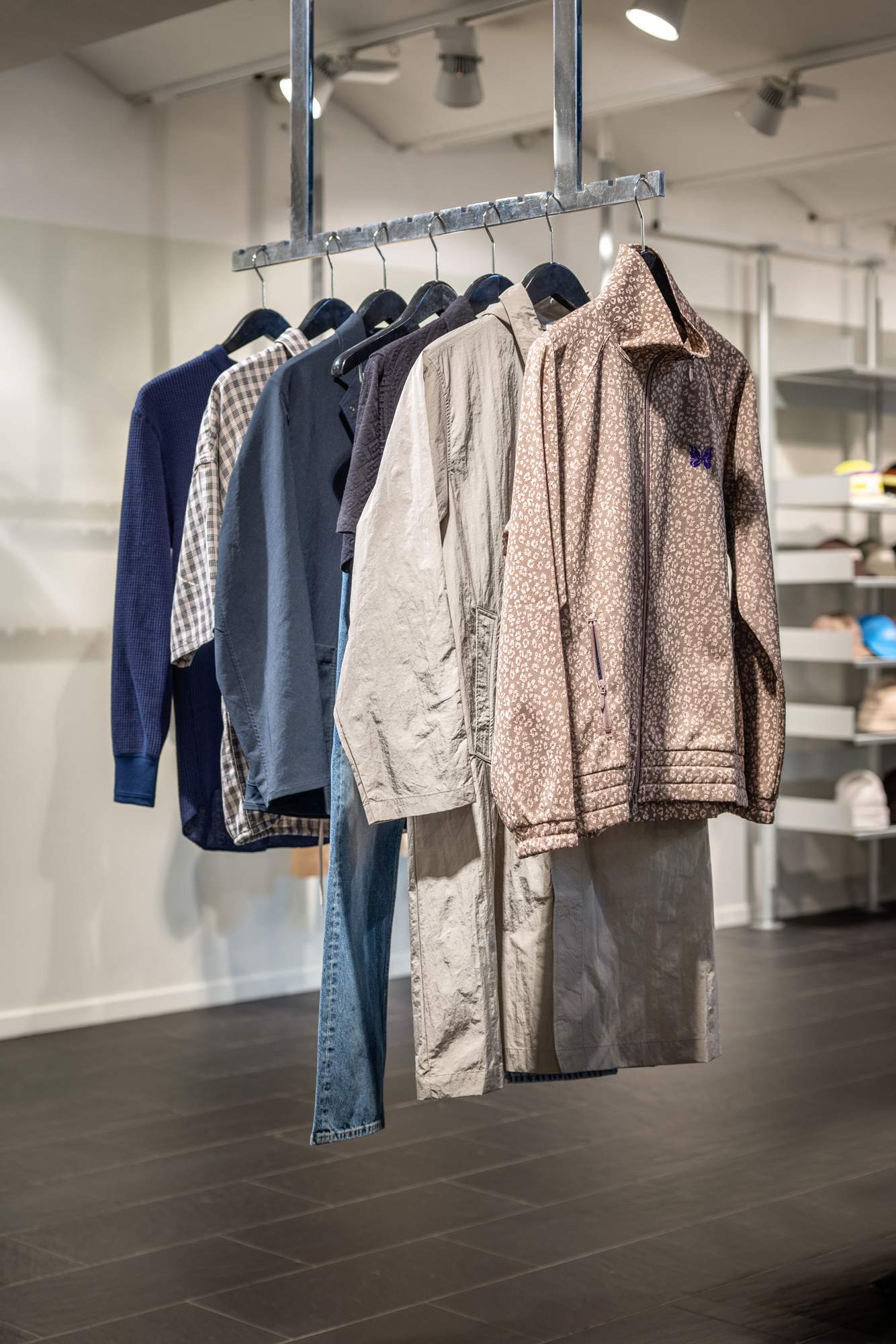 "It has taken a while to grow this," says Aarhus native Jakob Støy, who founded the shop with his father Torben 15 years ago. "But we're now exactly where we want to be." Stoy stocks about 60 brands, from big names such as Jil Sander and Issey Miyake to up-and-coming Danish labels such as Division, which makes casualwear from deadstock fabrics. 
Støy doesn't set aesthetic boundaries when buying for the shop but craftsmanship and a sense of exclusivity are top of his agenda. "We always go with our gut," says the founder. "But the brand has to have the right strategy for us: they should be selling in only a select few stores." 
Online retailing is another key part of the business. Curiously, its site has amassed a cult following in South Korea, where small, cutting-edge Danish fashion brands are coveted. 
For Støy, this reflects a broader trend where shoppers, tired of multinationals with never-ending catalogues, are turning to local shops. "It's a big moment for stores like ours that have small but perfect selections," says Støy. "Our concept is quality." 
stoy.com
---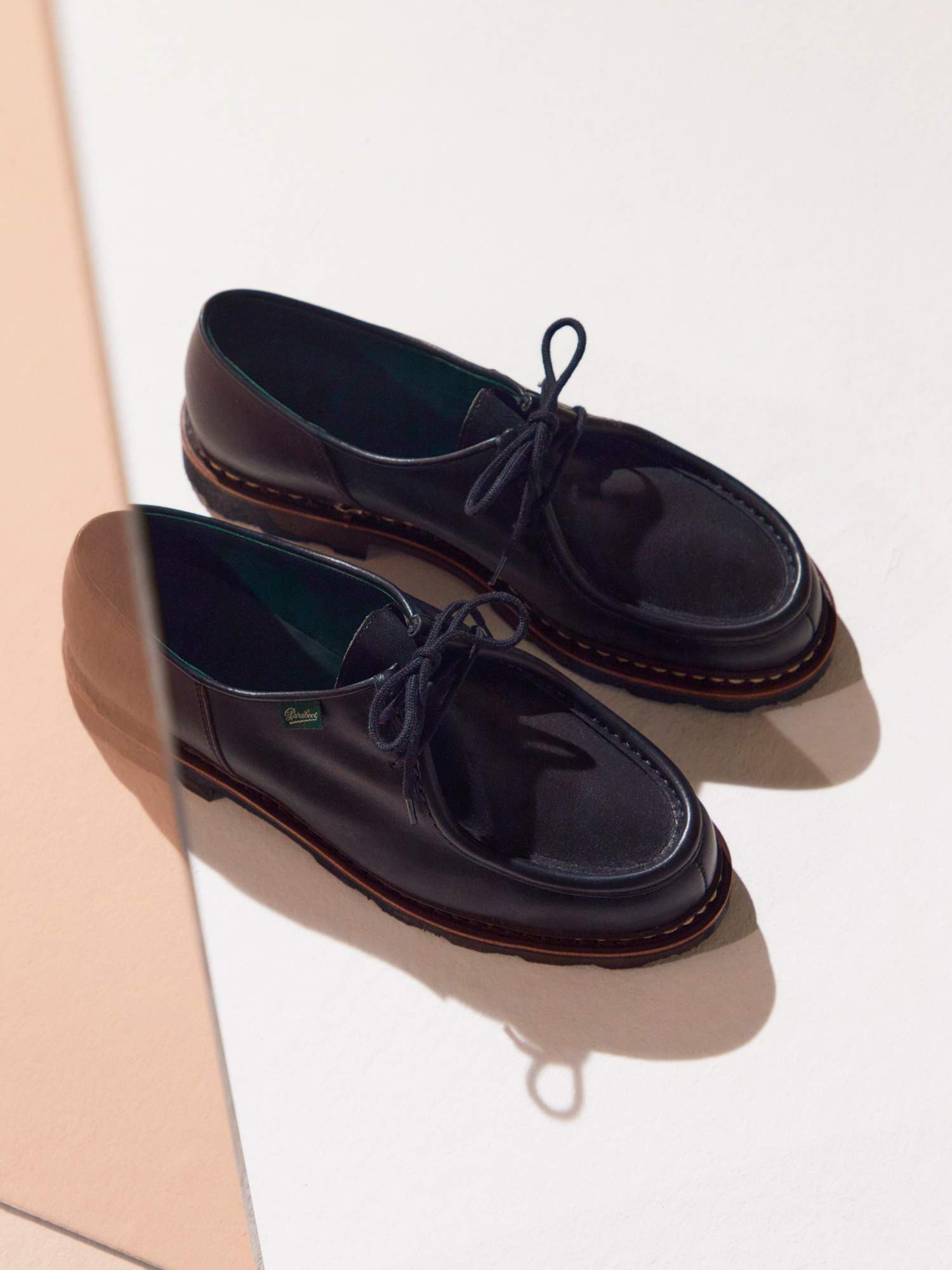 7.
best no-waste footwear
Paraboot
France
Paraboot, a French label known for creating beautiful products with fastidious attention to detail, has pushed its manufacturing team to make a handsome new shoe that draws upon recycled rubber and off-cut leather strips. Debuted at Pitti Uomo in January, the shoe will be in shops in September – be sure to reserve yours.
paraboot.com
---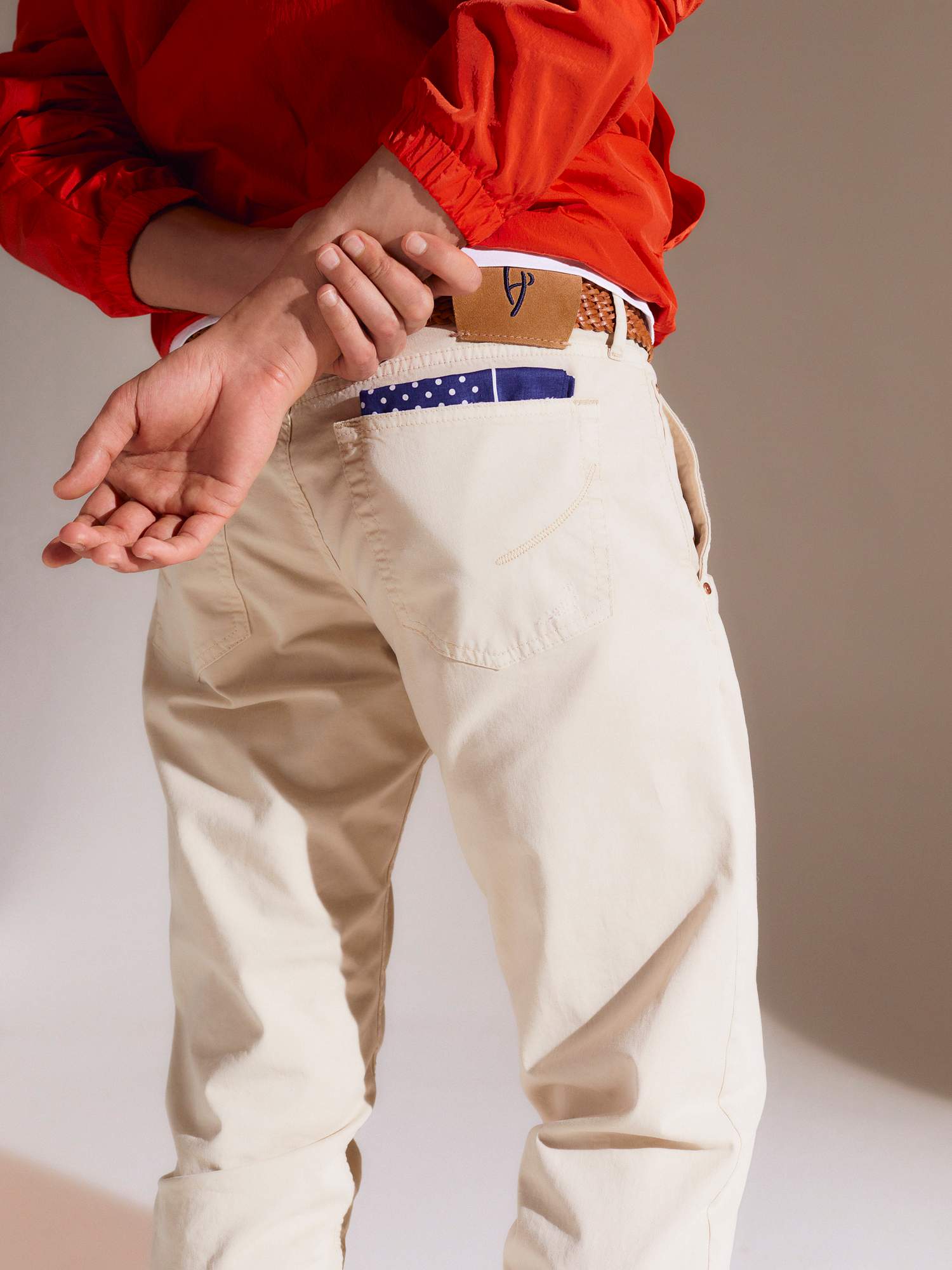 8.
best denim
HandPicked
Italy
Located in Adria, Europe's region for denim production, HandPicked adds Italian craft with handmade details, low-impact materials and a modern fit. This white pair, with a subtle swirl on the back pocket, is a spring treat.
handpicked.it
jacket by Brooksfield,t-shirt by Sunspel, jeans by HandPicked, belt by Tod's, bandana by Labour and Wait
---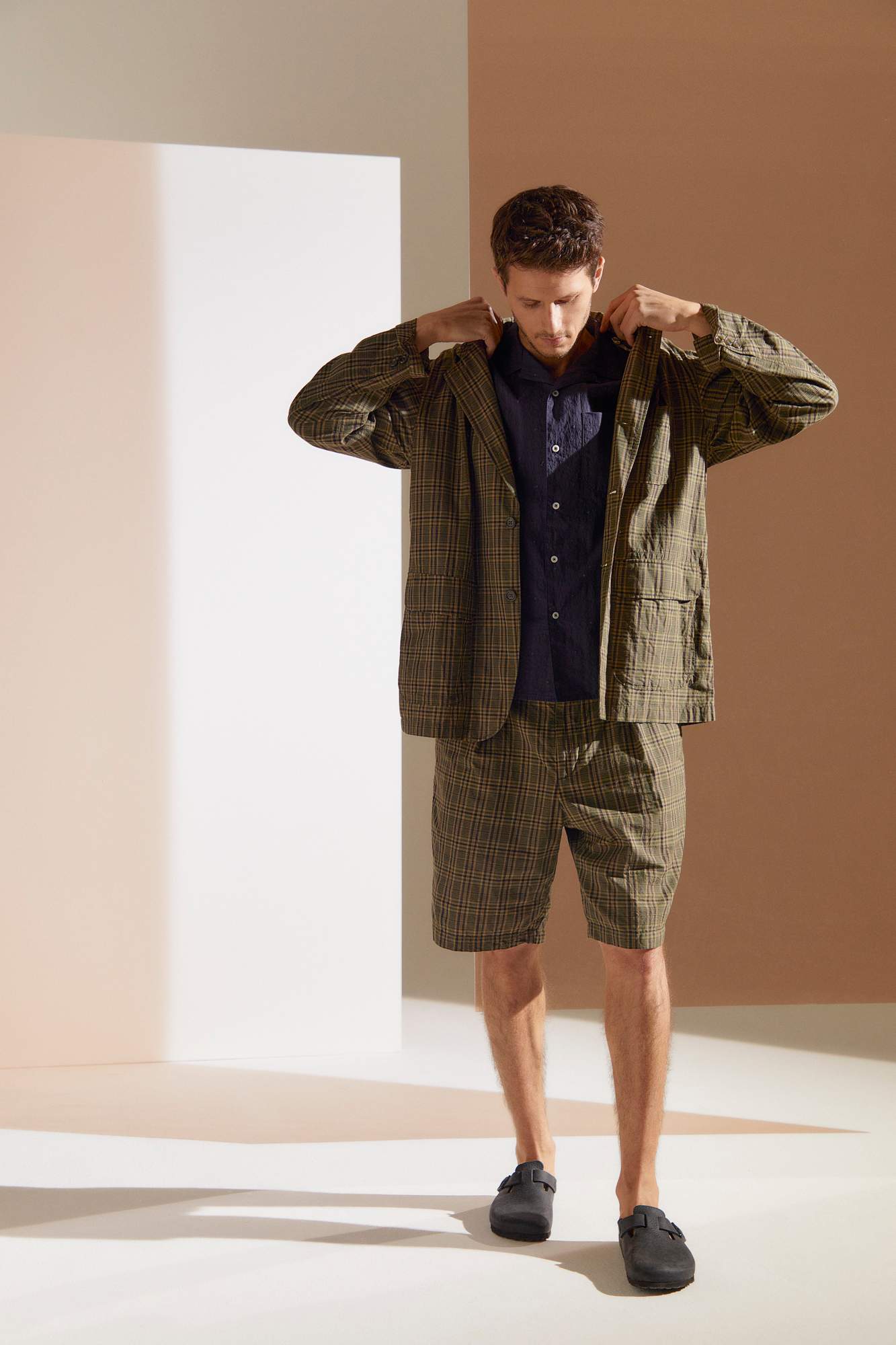 9.
best check ensemble
Engineered Garments
New York
Relaxed tailoring is ubiquitous this spring and Engineered Garments, the New York-based label founded by Daiki Suzuki, is offering its own playful take with this check shorts- suit. Cut in a relaxed, oversized shape and featuring large, utilitarian front pockets, it strikes a fine balance between smart and casual.
engineeredgarments.com
jacket and shorts by Engineered Garments, shirt by A Kind of Guise sandals by Birkenstock
---
10.
best day bag
Pas Normal Studios
Copenhagen
Copenhagen-based Pas Normal Studios strives for perfection when it comes to its technical performance wear and accessories. Its Porter waist bag considers even the smallest of details: plenty of external and internal pockets, adjustable straps and an oversized buckle. The matte navy finish and minimalist logo add a design edge. 
pasnormalstudios.com
jacket and trousers by Boglioli, waist bag by Porter for Pas Normal Studios
---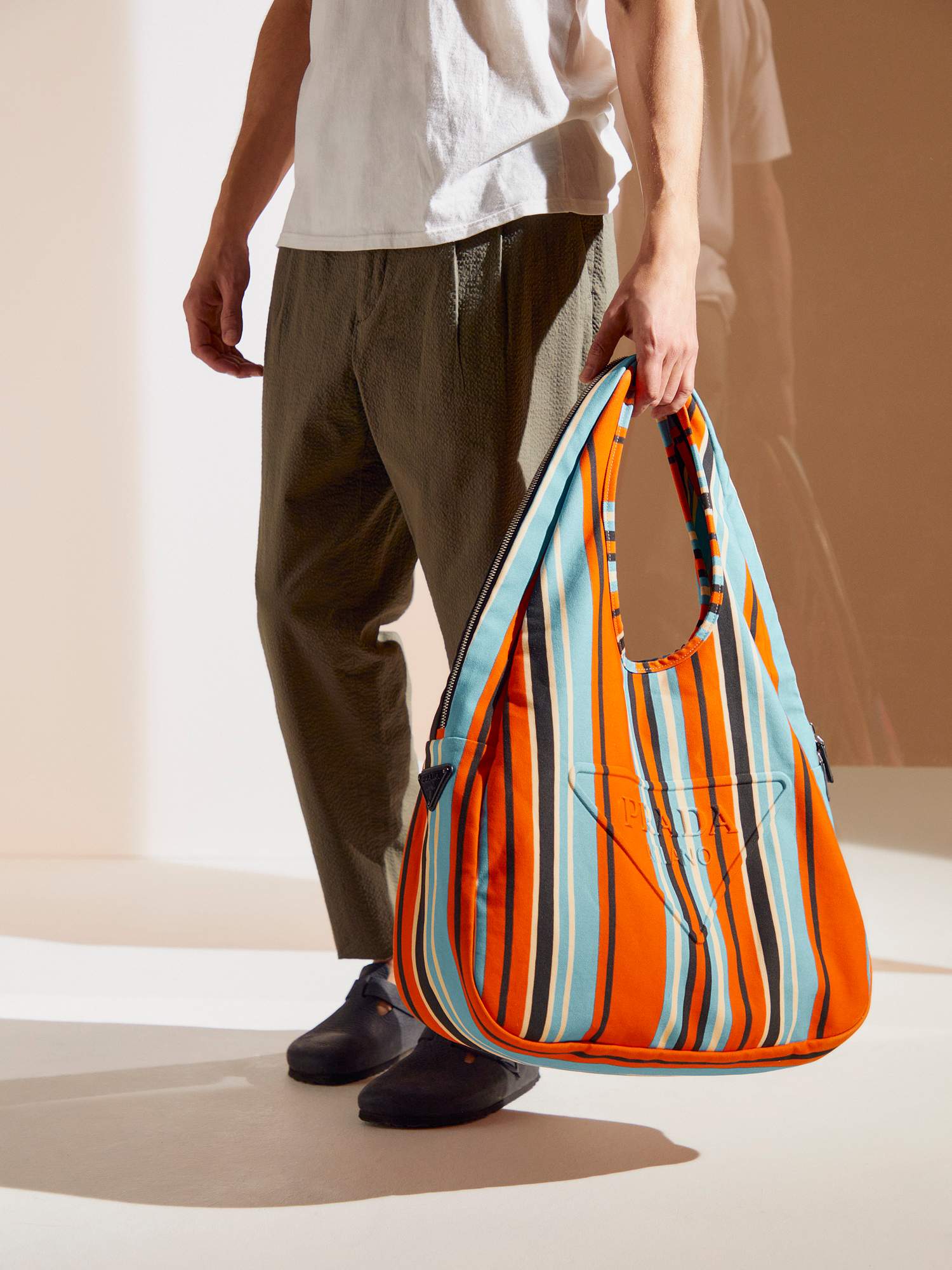 11.
best beach gear
Prada
Italy
In the spirit of optimism, Prada is embracing summer. Referencing "archetypes of beach imagery", co-creative directors Miuccia Prada and Raf Simons offer their twist on the classic beach tote with this bright striped canvas version.
prada.com
t-shirt by Meta Campania Collective, trousers by Brooksfield, sandals by Birkenstock, bag by Prada
---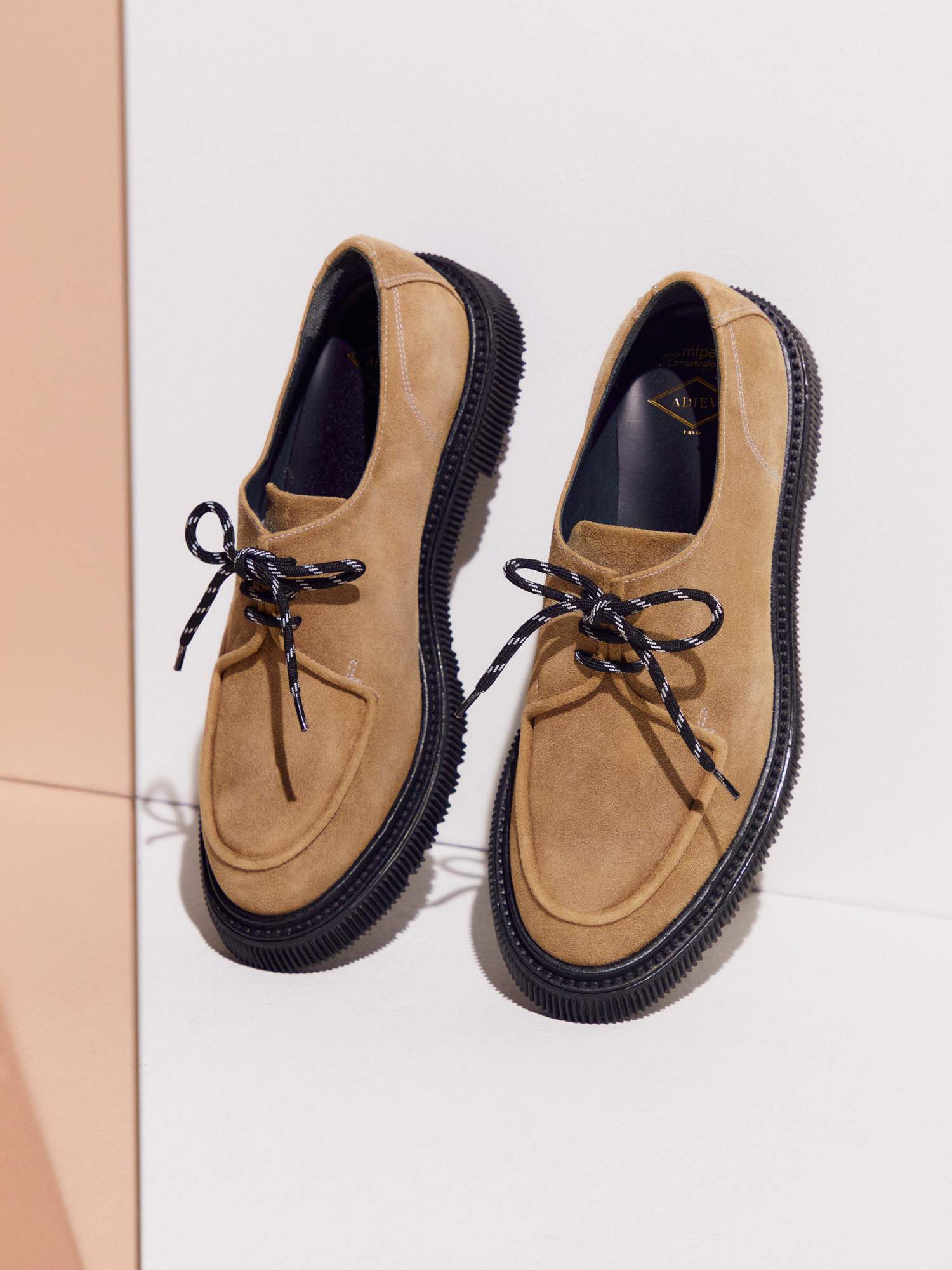 12.
best shoe that thinks it's a trainer
Adieu x Mfpen
Copenhagen
Danish label Mfpen joined forces with footwear brand Adieu to create its own take on the derby shoe. The result is Type 179, a modernist reinterpretation, updated with contrast stitching, front piping and rugged rubber soles, to offer the wearer the same comfort levels as trainers.
mfpen.com
---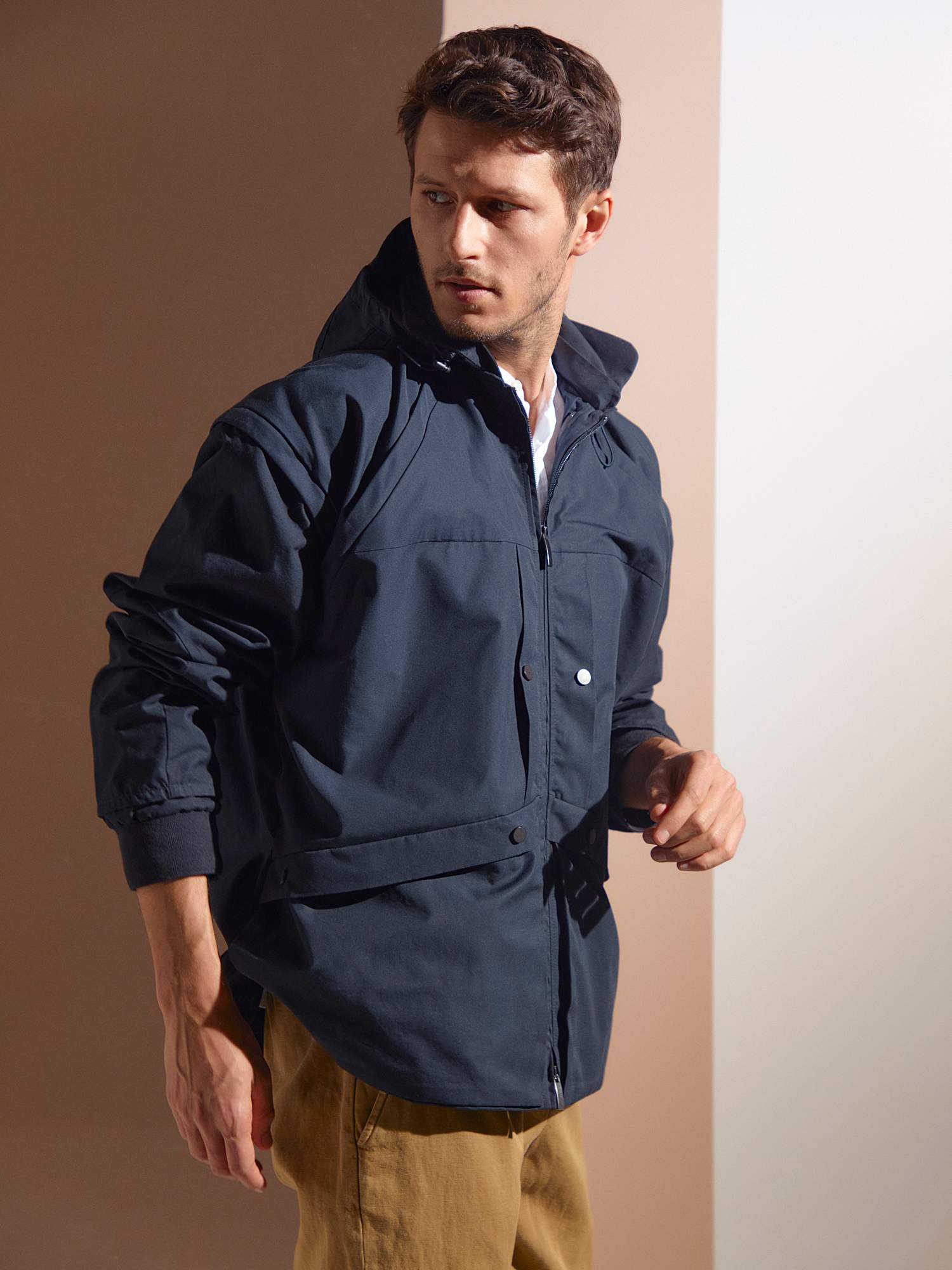 13.
best urban staple
Konundrum
Frankfurt
Konundrum's Quarzit jacket combines a hood and collar to transcend dress codes.
konundrum.de
jacket by Konundrum, shirt by Officine Générale, trousers by Loro Piana
---
14. 
best modern classics
Connolly
London
Connolly blends pragmatism and a British sensibility in its signature raincoat – one of the main building blocks in the brand's wardrobe of modern classics. Like everything Connolly, the beauty is in the details.
connollyengland.com
coat by Connolly, jumper by Boglioli, jeans by Brunello Cucinelli, shoes by JM Weston
---
15.
best reinvented shirts
Camisas Manolo
Madrid
For Manuel Molina, the designer behind shirting label Camisas Manolo, his hometown of Madrid is a rich source of inspiration. "The brand is an ode to my city," he says. "Everything from the colour palettes to the cuts." Launched in 2020, the company creates made-to-measure shirts and off-the-rack designs, all handmade in Spain.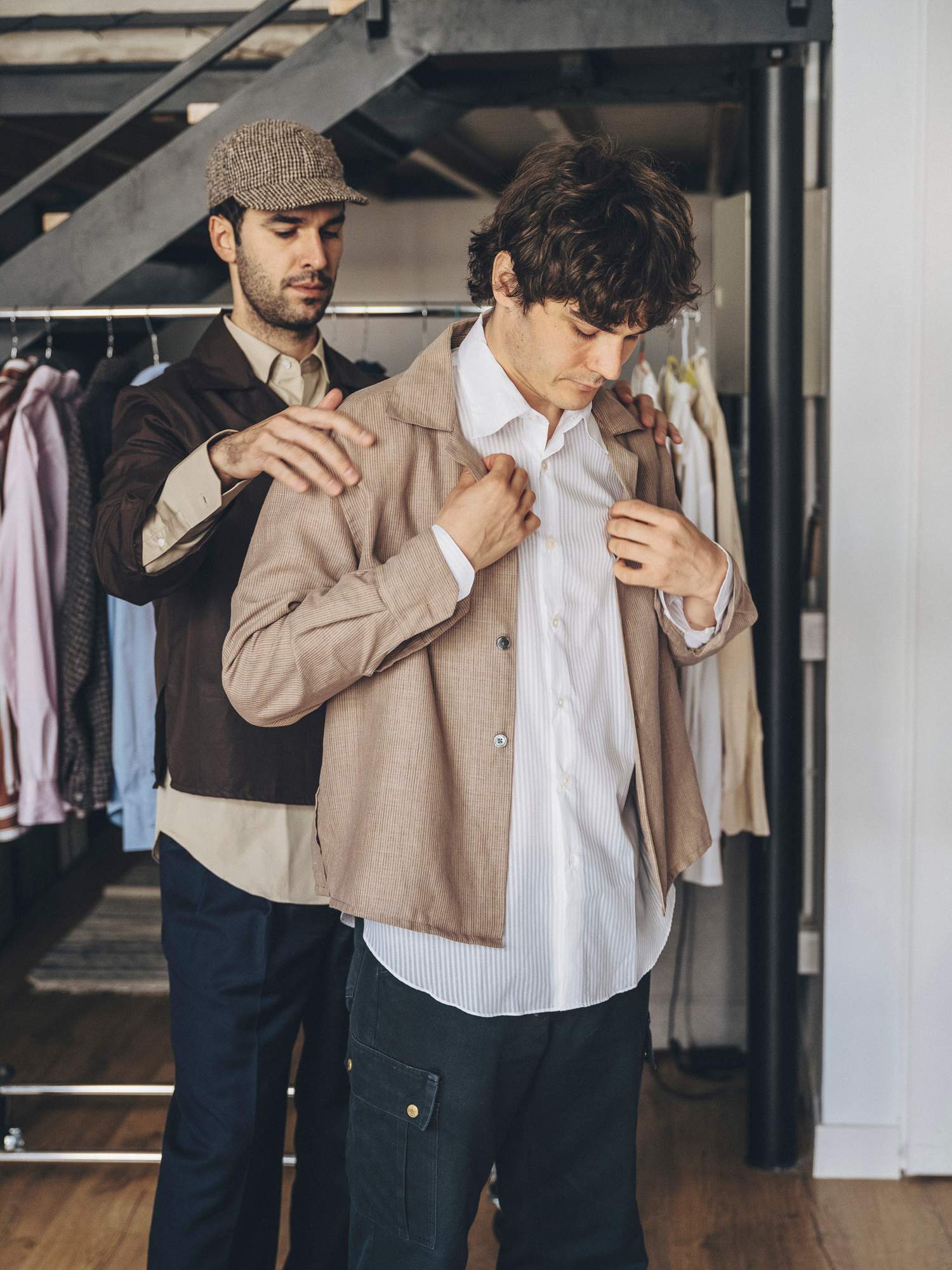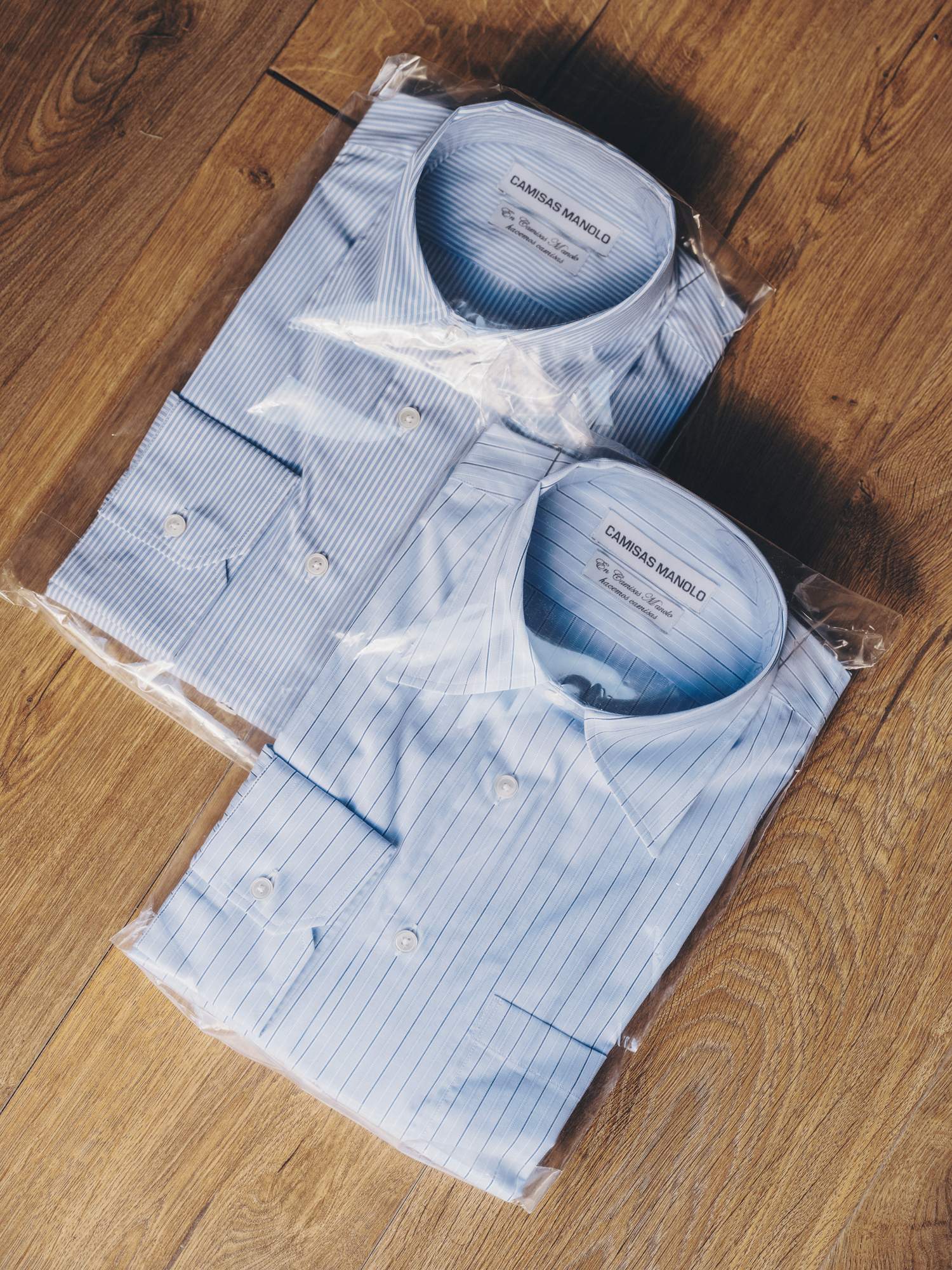 Camisas Manolo has also attracted clients in New York, Amsterdam and Tokyo. Buyers come to the label for its fresh tailoring, which takes classic cuts and updates them with subtle touches such as raw hems, double sleeves and pleats. "We offer a seemingly traditional style, but refined and reworked in a contemporary way," says Molina.
In May, he will open a new workshop-cum-shop in the Madrid neighbourhood of Salamanca (the city's tailoring hub), where customers will be able to drop by for fittings. — hu
camisasmanolo.com
---
16.
best preppy style
The Brooklyn Circus
New York City
Ouigi Theodore is a fixture in New York's menswear scene. His brand, The Brooklyn Circus, is best known for experimenting with preppy wardrobe staples. "We're really about refining the classics," he says.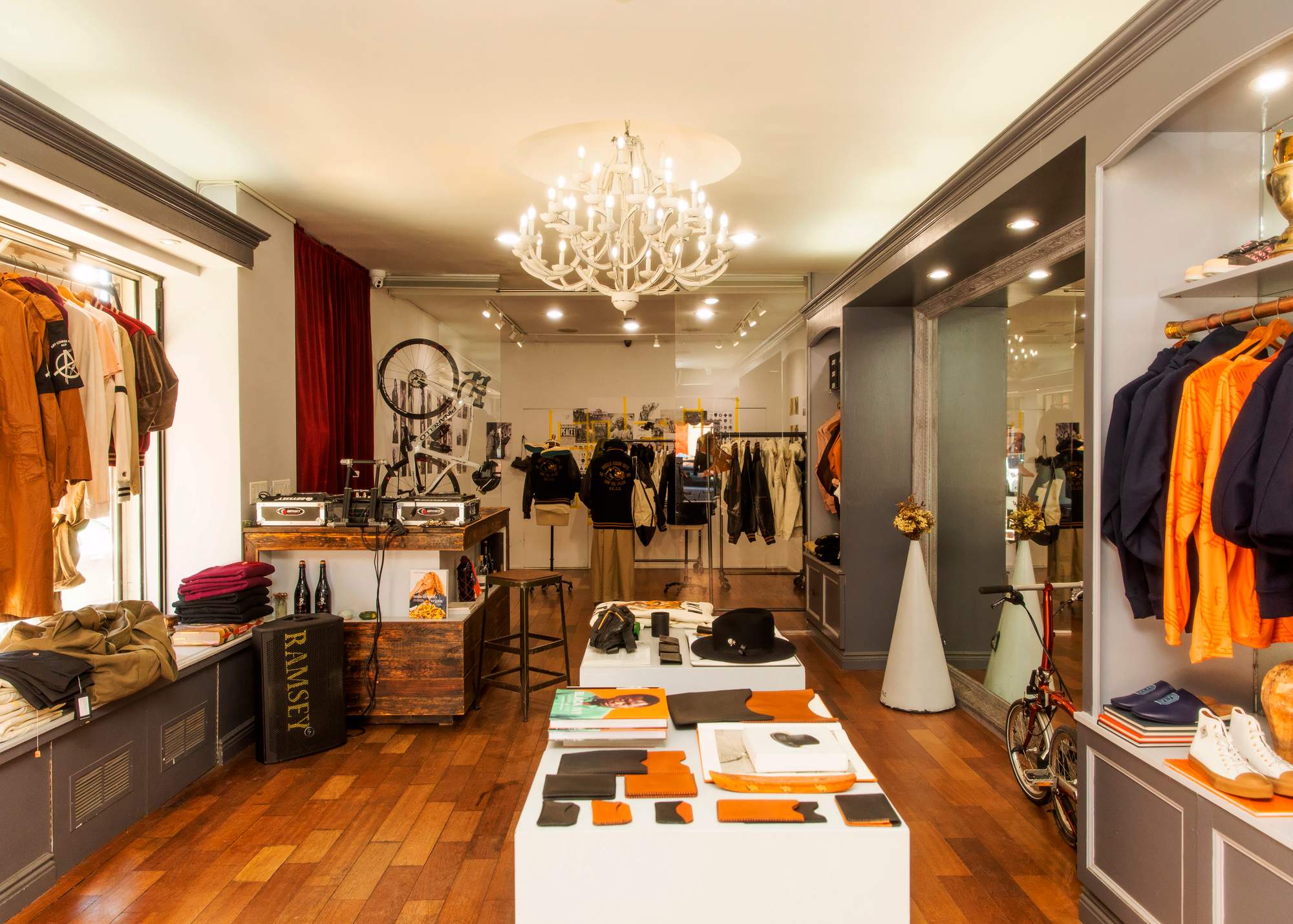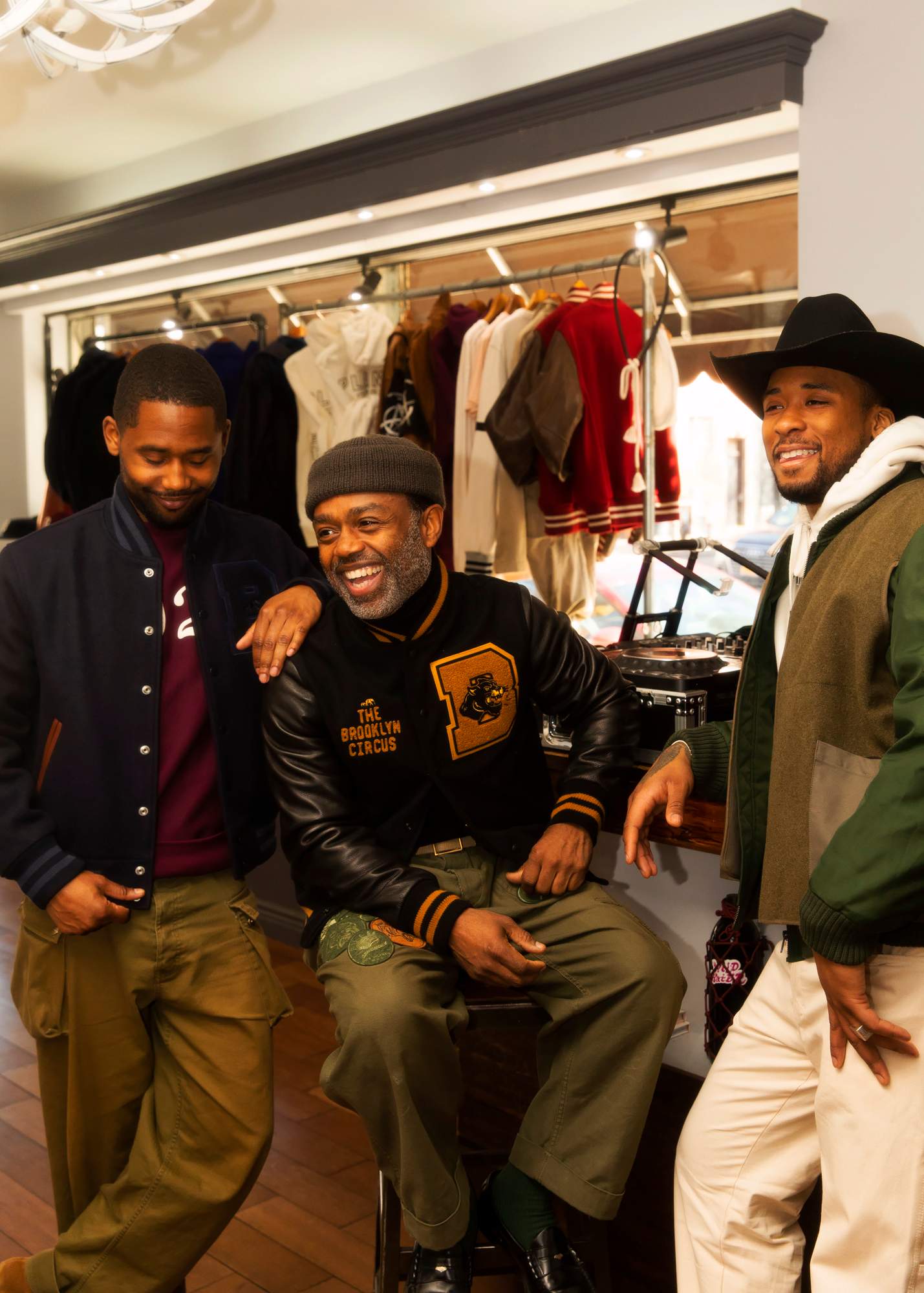 The longer-term vision is to emphasise serving the black community in New York, while creating clothes with lasting appeal for everyone. "We want our contribution to the fashion industry and the wider world to be about more depth," says Theodore. This includes a focus on clothes that celebrate black identity. "Think of the 'Black Ivy' look that jazz musicians wore to navigate Jim Crow-era America," he says. "Flash forward to today and we're still fighting racism while the world watches. We have to continue to refine how and why we show up."
thebkcircus.com
---
17.
best new nostalgia
Rubato
Stockholm
Stockholm menswear label Rubato pulls off a clever trick: its clothes can feel both nostalgic and contemporary at once. "We're about making comfortable clothing by looking to the past in terms of style, cut and quality," says co-founder Oliver Dannefalk. "There's an elegance in much of the clothing from the early 20th century up to the 1950s and 1960s that has been lost today. And we want to take this as inspiration and make clothes that are relevant for today."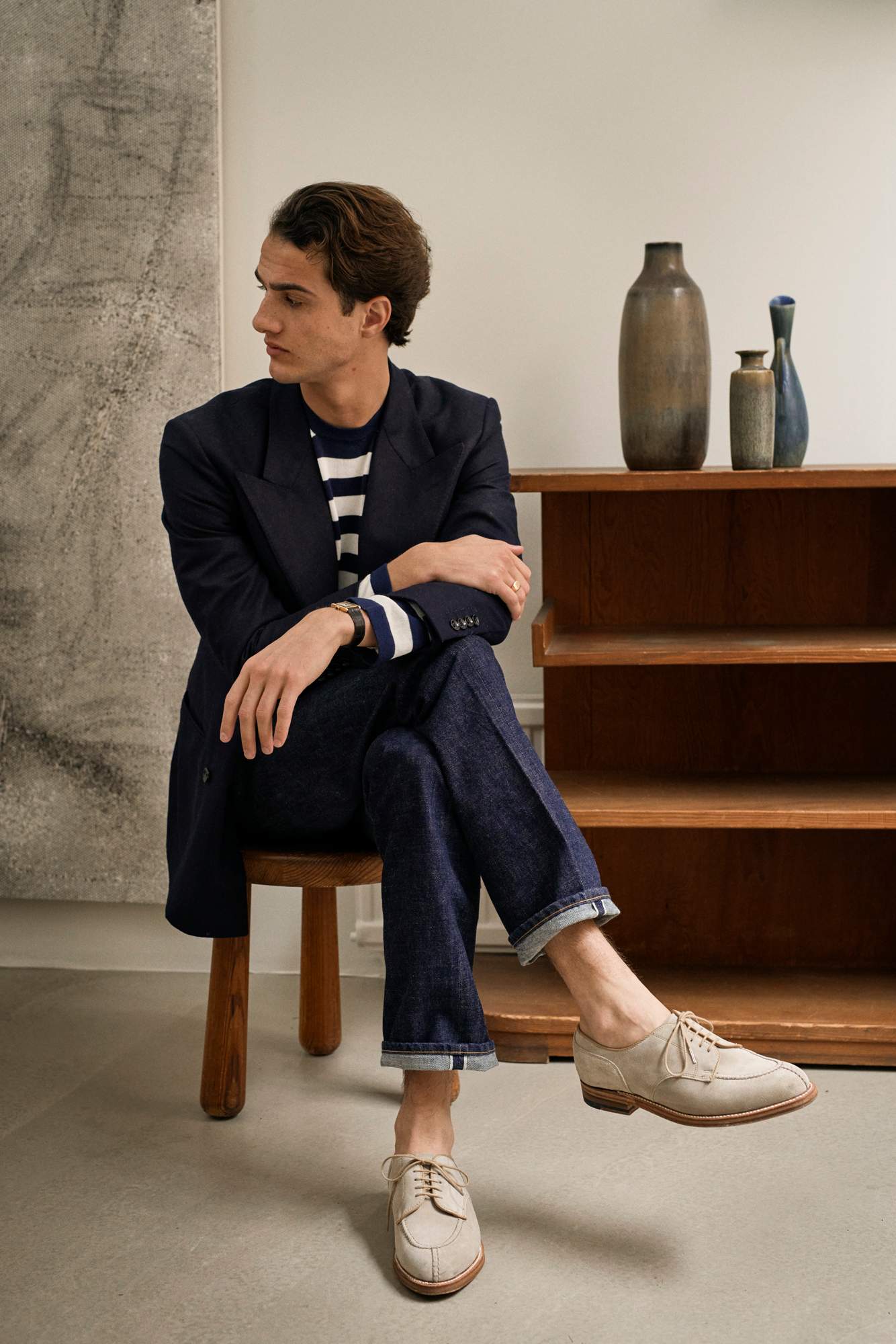 Dannefalk and his co-founder, Carl Pers, achieve this through timeless designs – think the perfect polo shirt or pleated trouser – updated with subtle design details and playfulness with proportions. The brand's sweaters have become cult favourites with Scandinavian men, with their shortened hemlines and extra-deep V-necks.
atemporubato.com
---
18.
best bespoke trousers
Neat
Tokyo
"Whatever you wear – be it an old T-shirt or beach sandals – the idea is that you'll always look 'neat' if you style it with our trousers," says Daishi Nishino, founder of Tokyo-based brand Neat. Nishino started working as a primary school teacher after university but his love of fashion led him to a stint at US brand Brooks Brothers.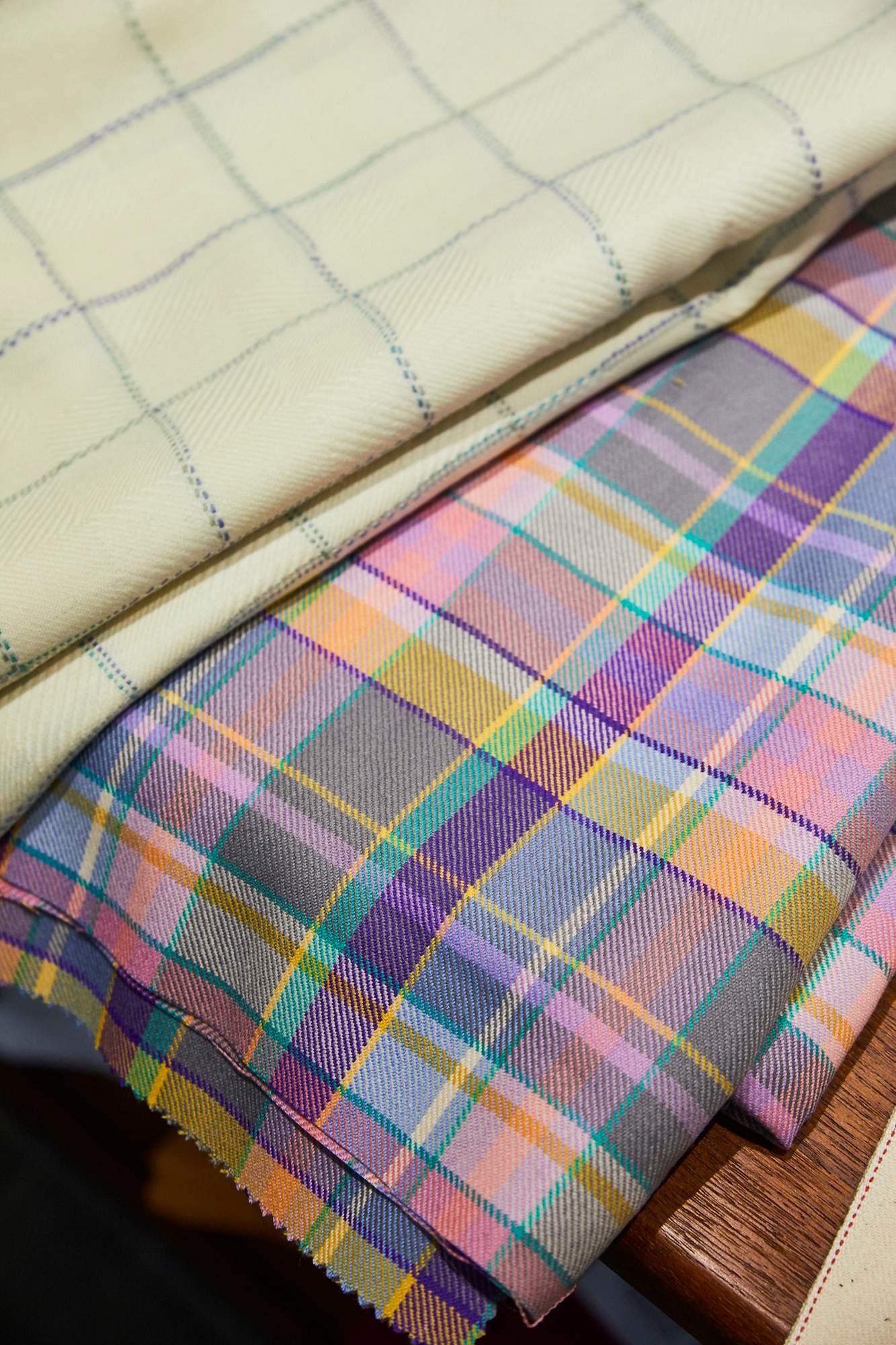 In 2015 he started Neat, which specialises in trousers. His following has been growing since and in 2020 he opened his first appointment-only shop in Tokyo. "We dedicate up to two hours to every customer," he says. Nishino works with about 200 fabrics, ranging from denim to cashmere and wool, and offers 11 patterns for clients to choose from and adjust small details. "Tonik from Dormeuil is the rarest of them all," he says. "It's a reproduction of what they used for the suit in the first James Bond film."
neathouse.store
---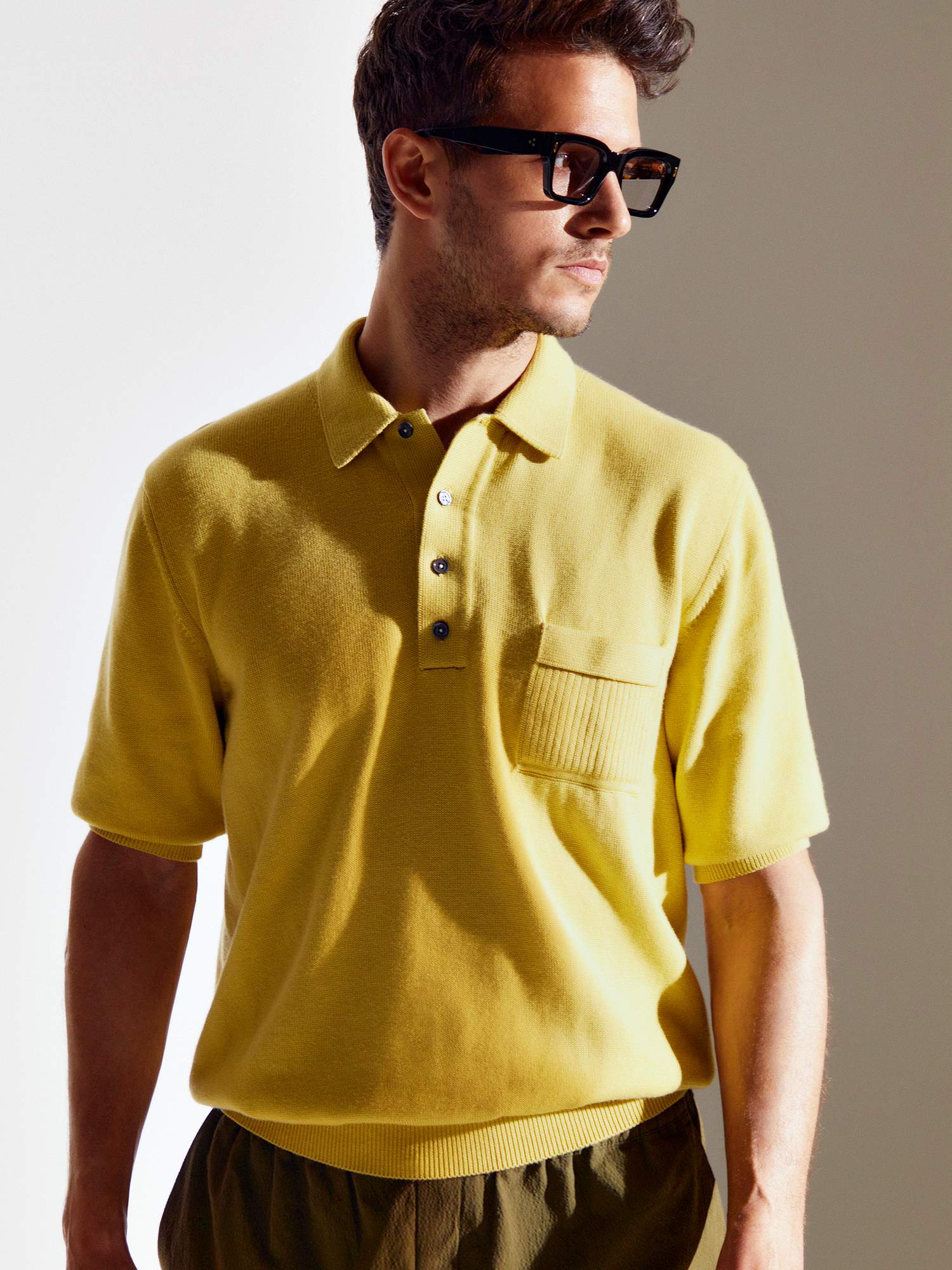 19.
best classic polo
De Bonne Facture
Paris
Hermès alumnus Déborah Neuberg started De Bonne Facture to offer utilitarian-inspired classics, such as this knitted polo shirt made from organic cotton. Look out for the tag inside, detailing the name, location and history of the atelier that produced it.
debonnefacture.fr
polo shirt by De Bonne Facture, trousers by A Kind of Guise, glasses by Jacques Marie Mage
---
20.
best gentlemen's accessories
Serà Fine Silk
Italy
Serà Fine Silk was born out of founder Francesca Serafin's love of vintage silk. A single pocket-square design quickly developed into a fully fledged collection of silk pyjamas, accessories and undergarments. Produced in Italy's Como region, every piece celebrates the country's heritage with graphic patterns inspired by everything from wine to landscapes.
serafinesilk.com
---
21.
best smartly priced suit
Fursac
Paris
French label Fursac's tailoring heritage dates to the 1970s. Its navy suit, updated with a relaxed silhouette for spring, is made from premium wool, sourced before it's been spun or felted and containing less than 0.3 per cent impurities. monocle suggests dressing it down with Birkenstocks and a shoulder bag.
fursac.com
jacket and trousers by Fursac, jumper by Circolo 1901, sandals by Birkenstock, bag by Hermès
---
22.
best cold-weather gear
Haven
Vancouver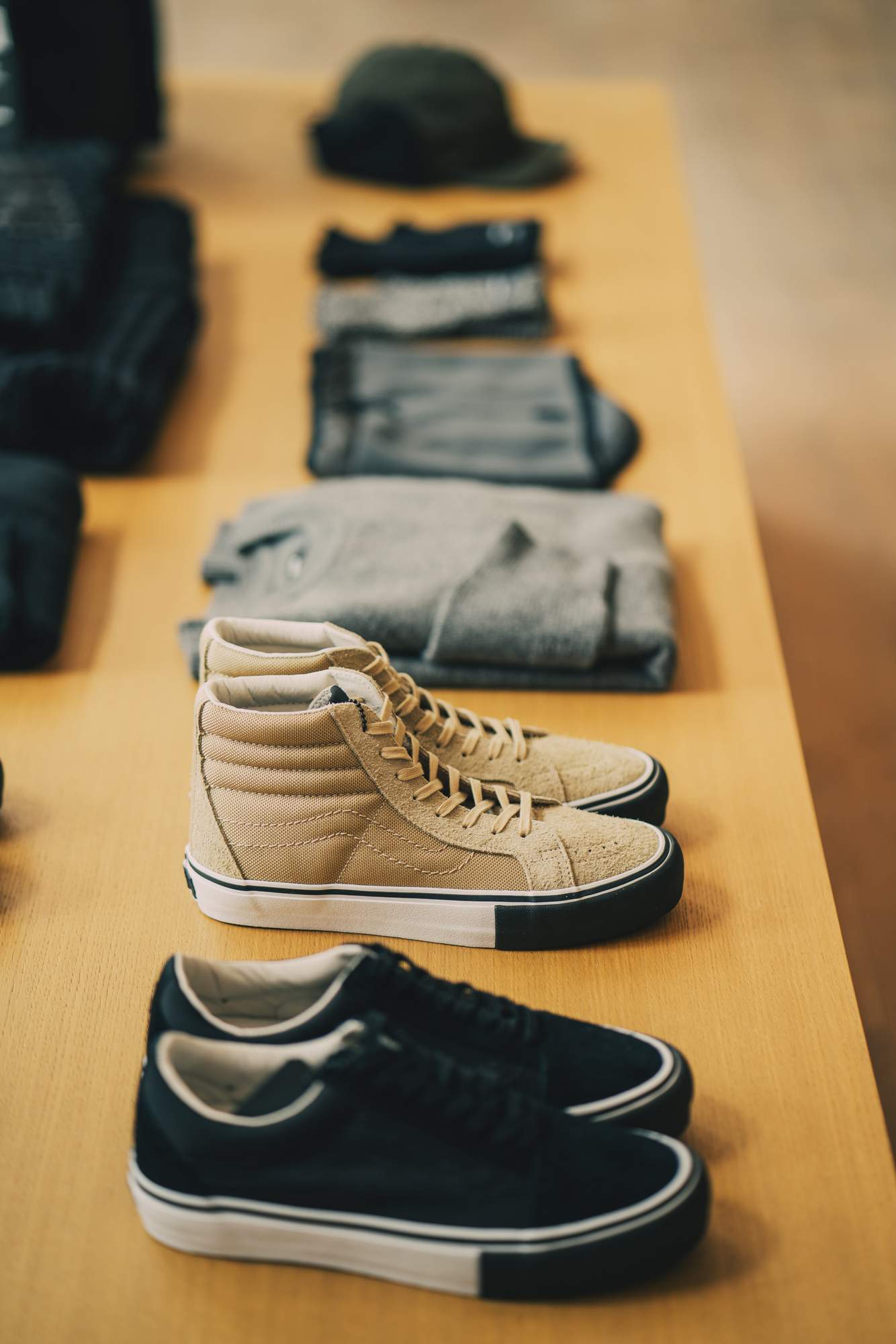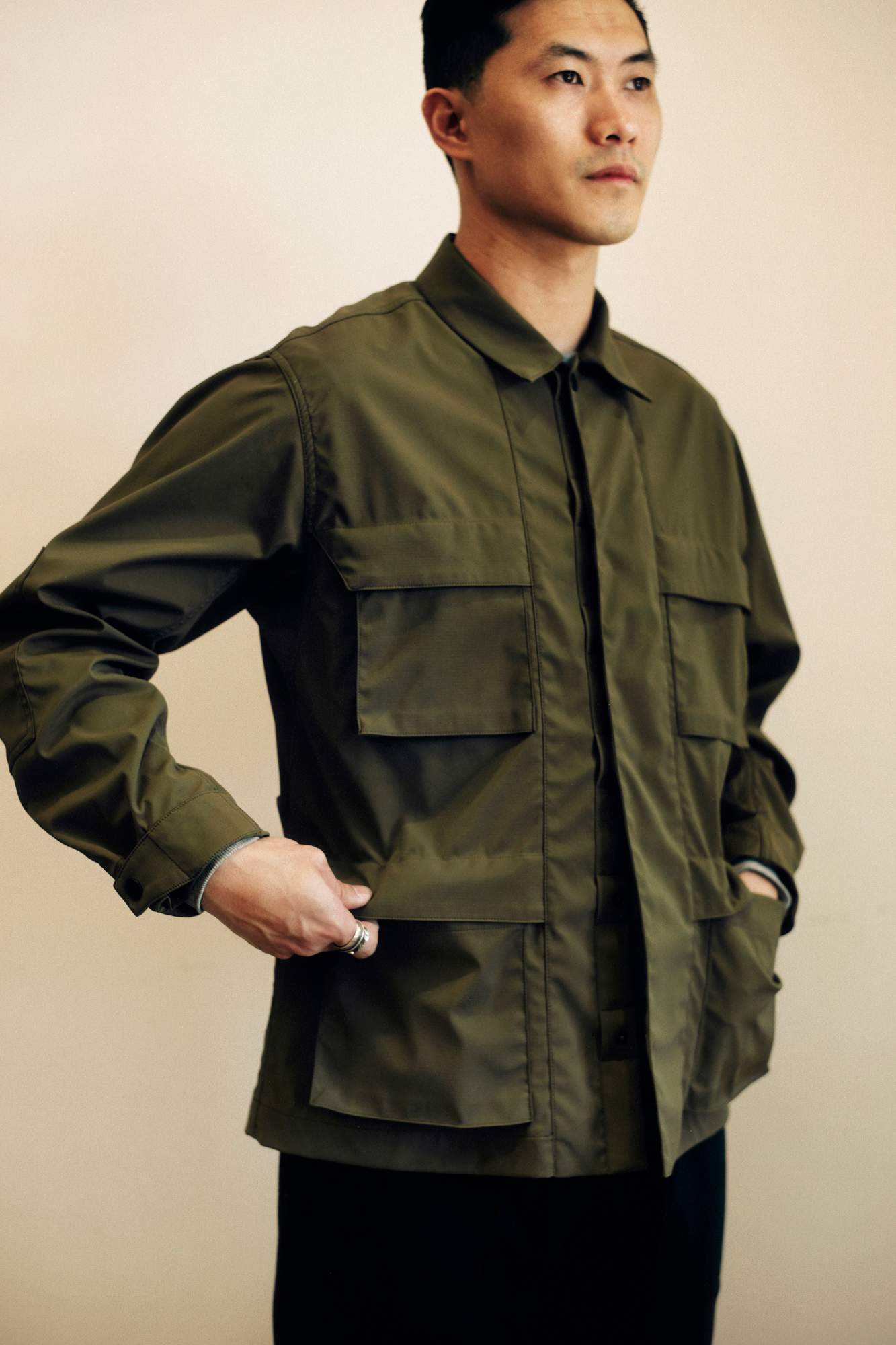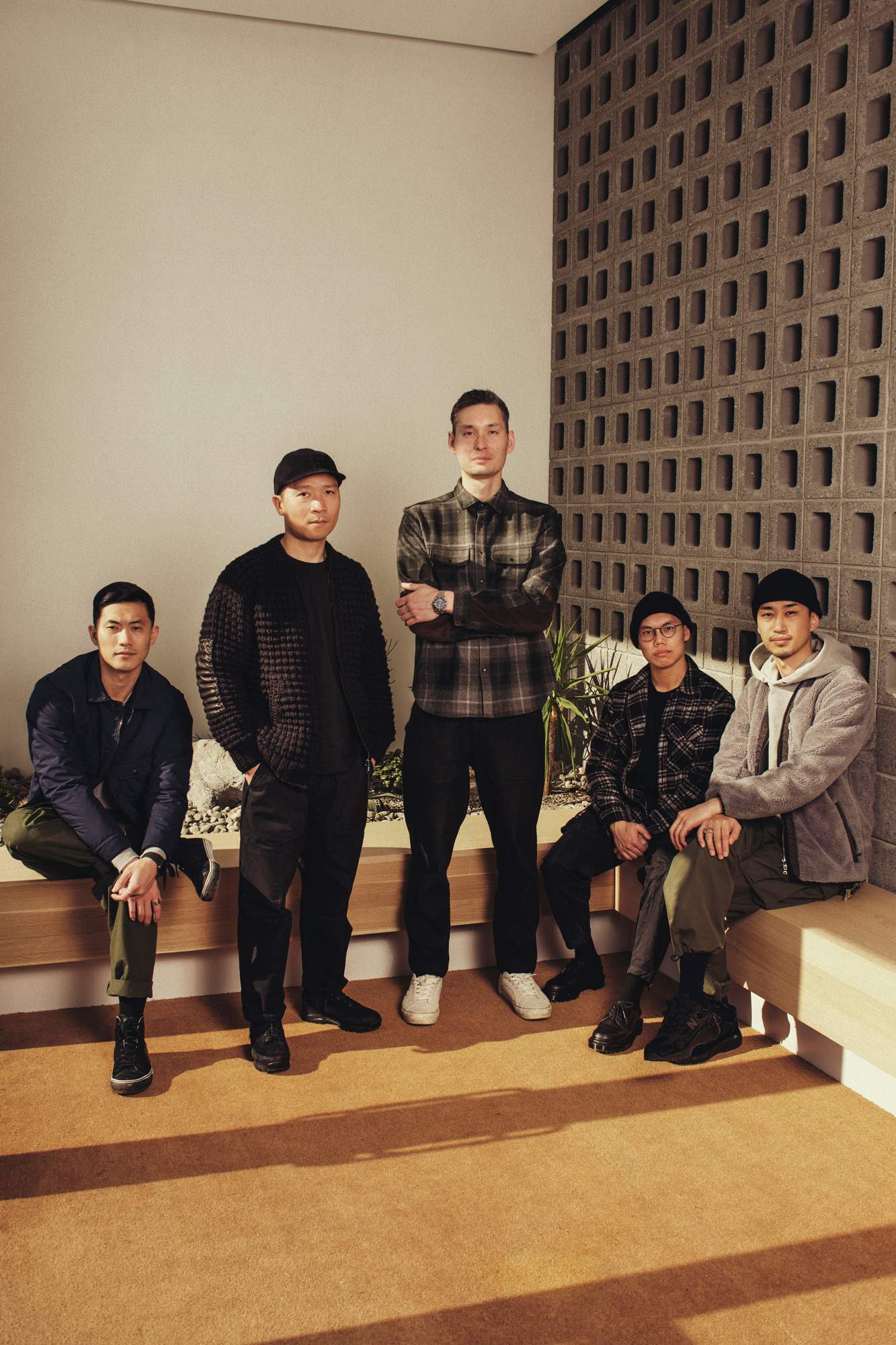 Brothers Arthur and Daniel Chmielewski first introduced the Canadian market to high-end Japanese streetwear in 2006 with their shop Haven. Today, across its outposts in Vancouver, Toronto and its global e-commerce business, the top-selling brand isn't Japan's Visvim or Needles; it's Haven, the brother's own label. This line of technical outerwear has grown rapidly over the past three years. "Our focus was always on craftsmanship and innovation and performance," says Arthur. Haven is manufactured in Canada and Japan using tough materials designed to withstand Canada's harsh winters. The garments are set only to improve in 2022 thanks to a new, long-term partnership with Gore-Tex. "Our approach is to inject a lot of technical and performance attributes to modern, everyday clothing," he says, of its new collection, which debuts this spring.
havenshop.com
---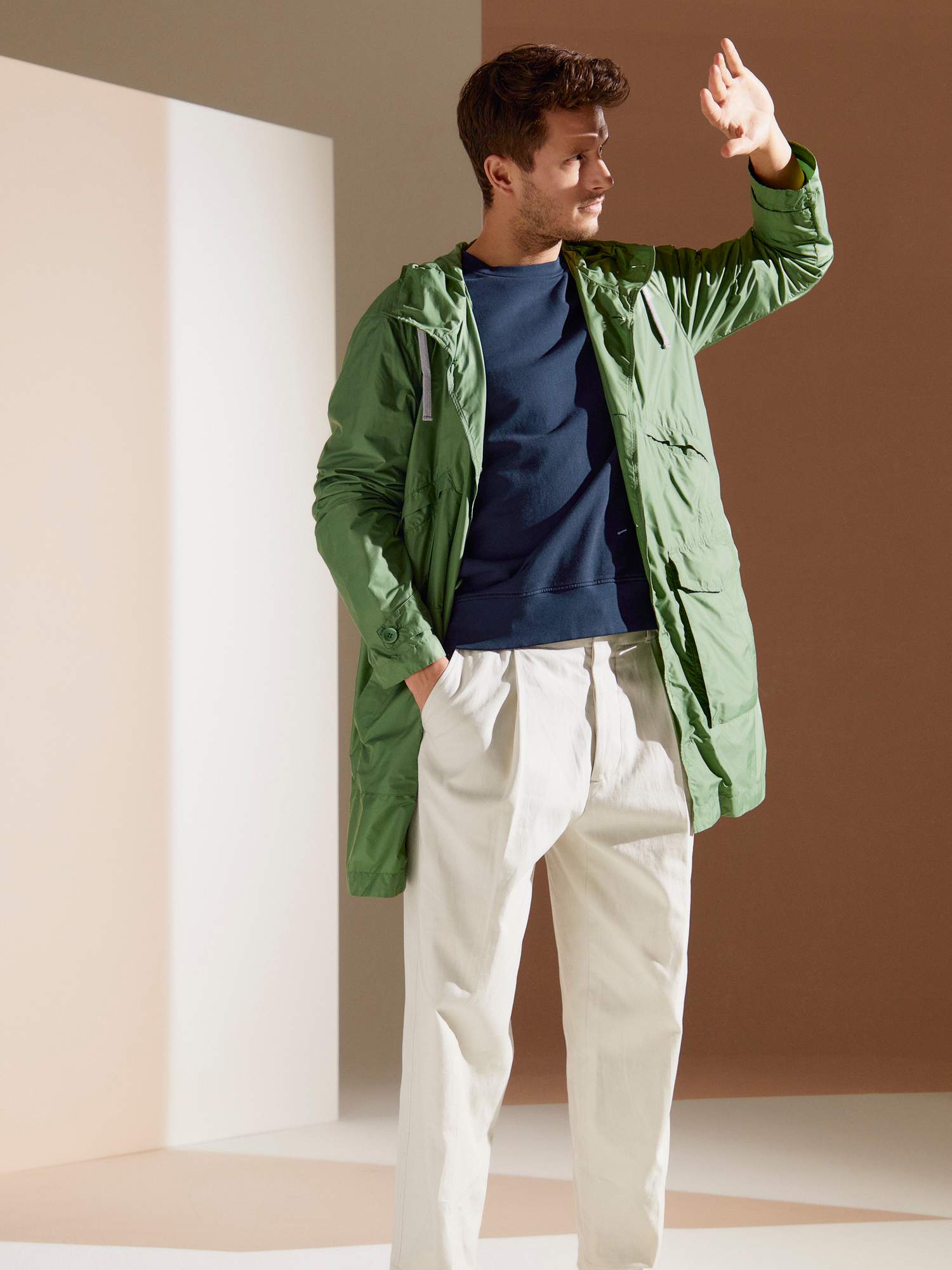 23.
best waterproof essentials
Herno Globe
Lesa, Italy
Herno Globe has a distinguished history in performance wear. With water as its ultimate inspiration, founder Giuseppe Marenzi put technical raincoats at the heart of his Italian business from the get-go. Today, Claudio Marenzi continues his family's legacy with sportswear that blends luxury with technical fabrics. 
herno.com
coat by Herno Globe, sweatshirt by Herno, trousers by Tod's
---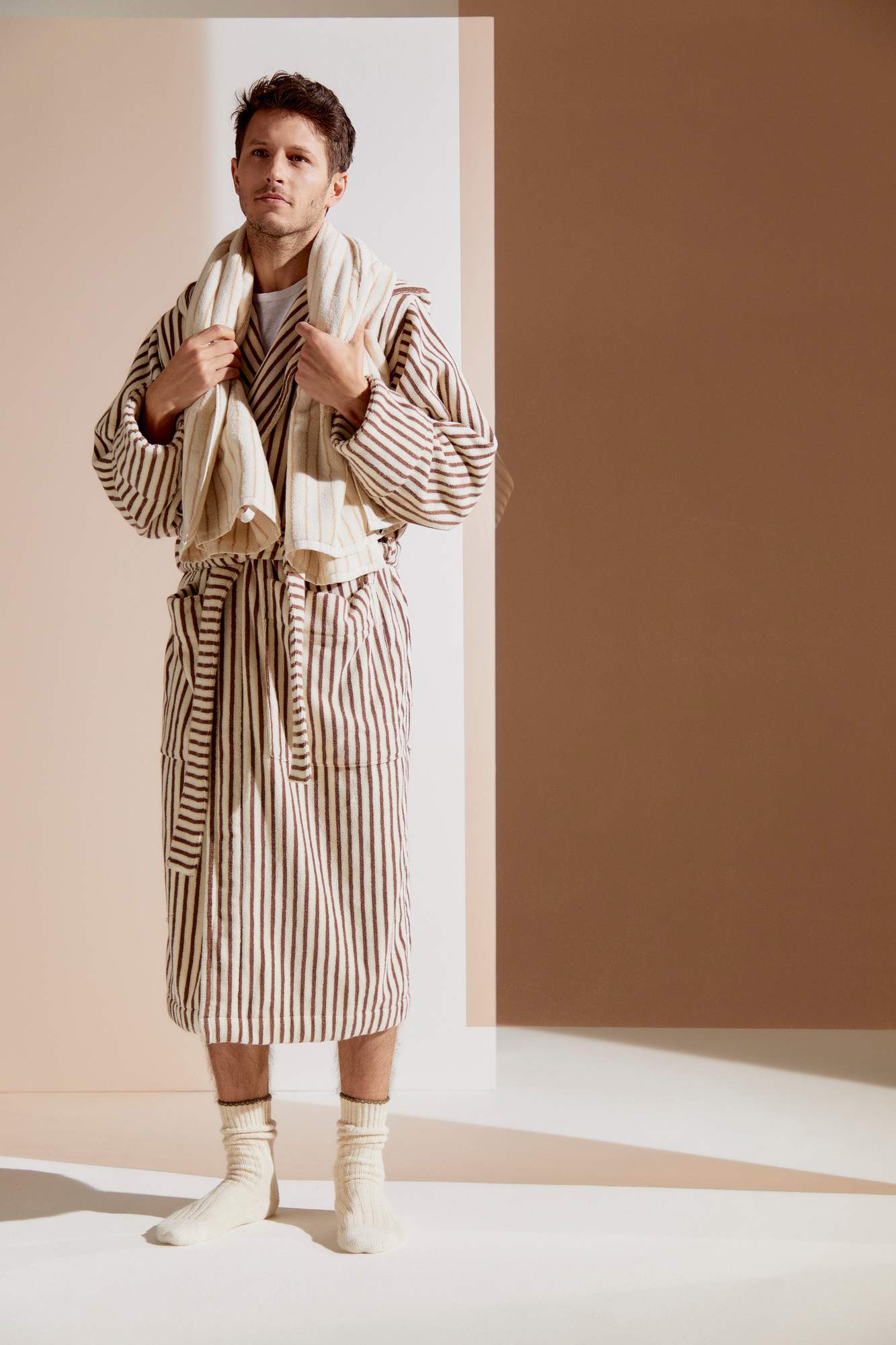 24.
best jump-in-the-lake ensemble
Tekla
Copenhagen
Copenhagen-based Tekla designs its bathrobes to be the most indulgent item in your wardrobe. They're cut large for comfort and made from organic terry cotton, which is extra soft and absorbent. The stripes add an upbeat touch.
teklafabrics.com
bathrobe and towel by Tekla, t-shirt by Sunspel socks by Anonymous Ism from Trunk
---
25.
best outerwear brand
Adsum
New York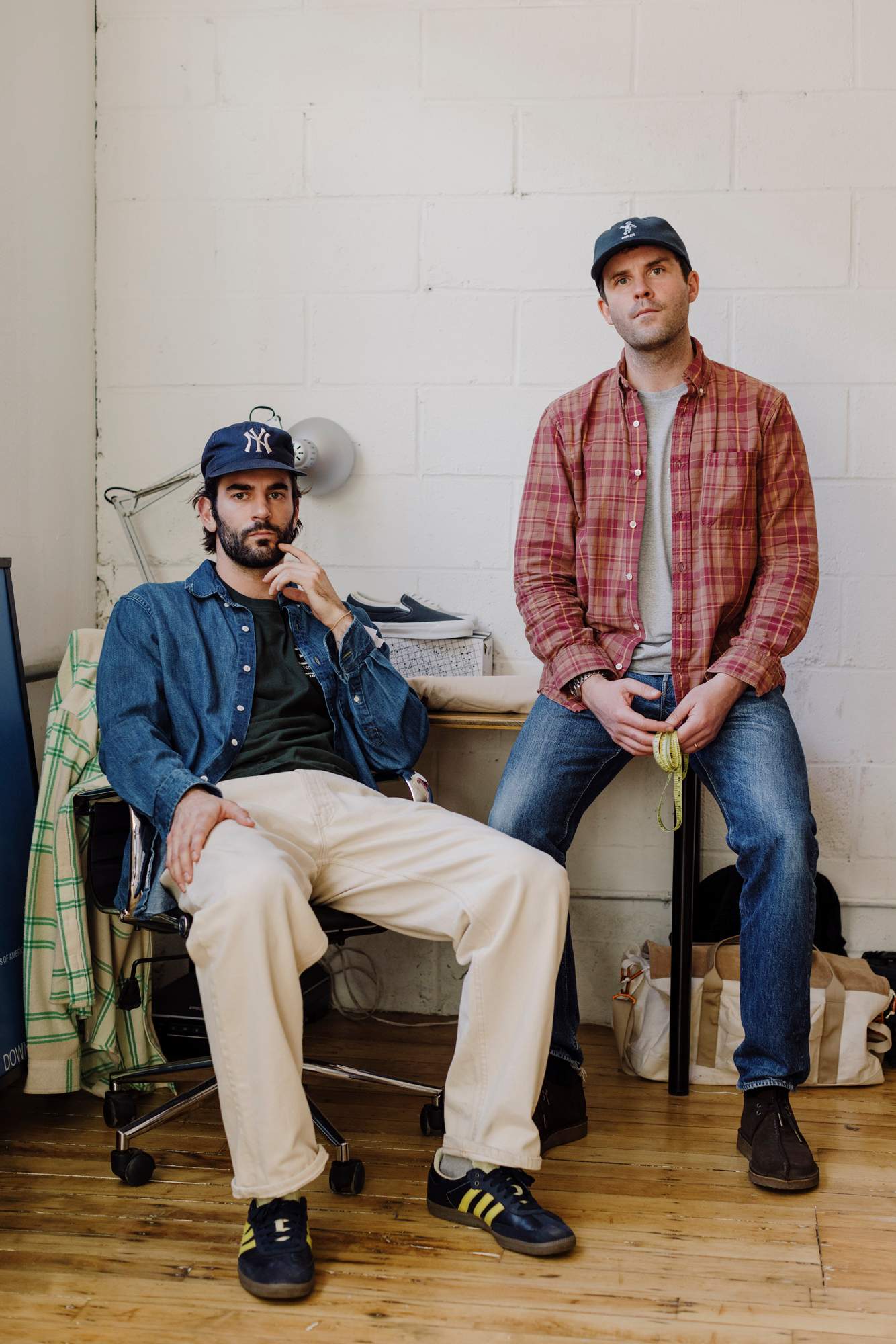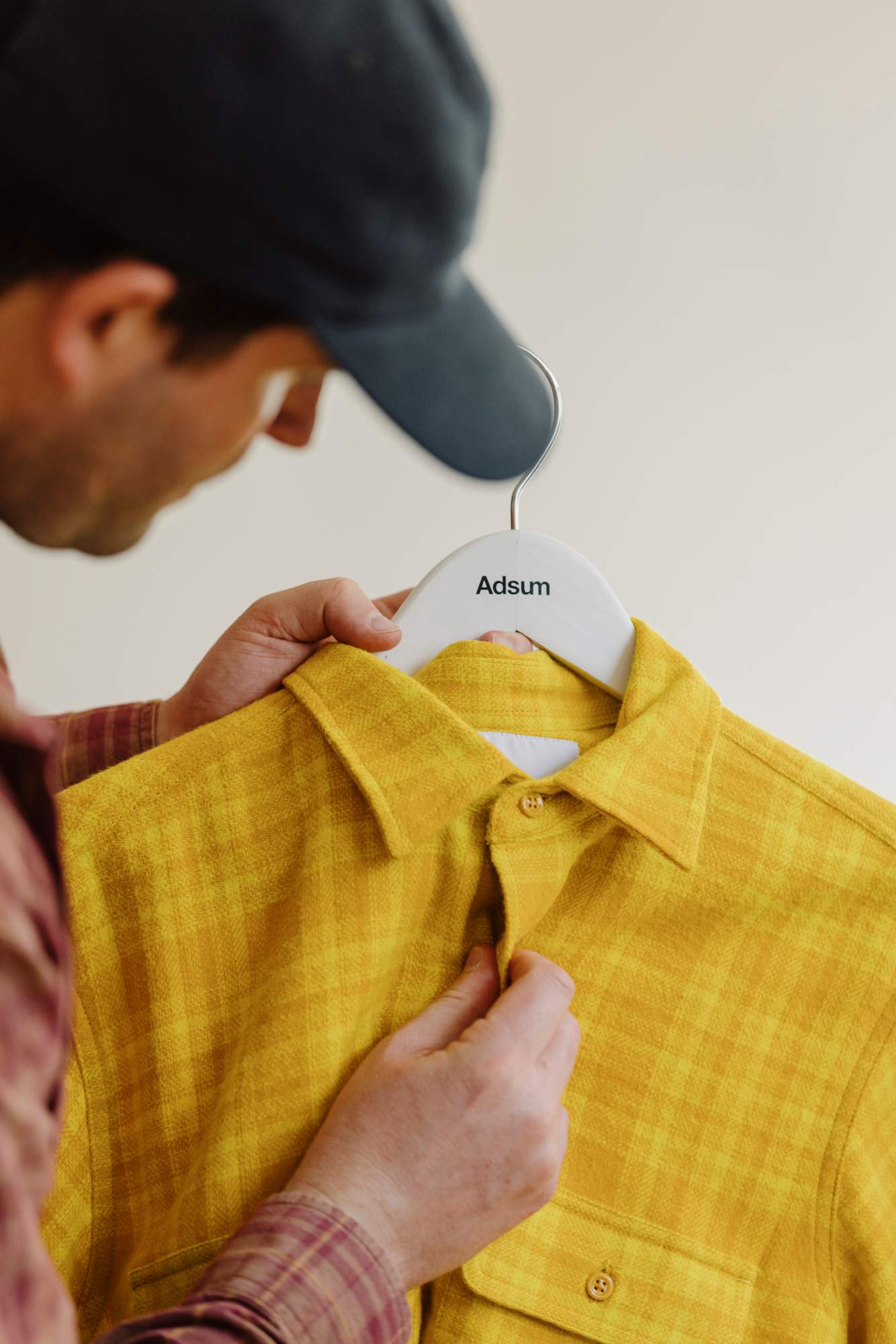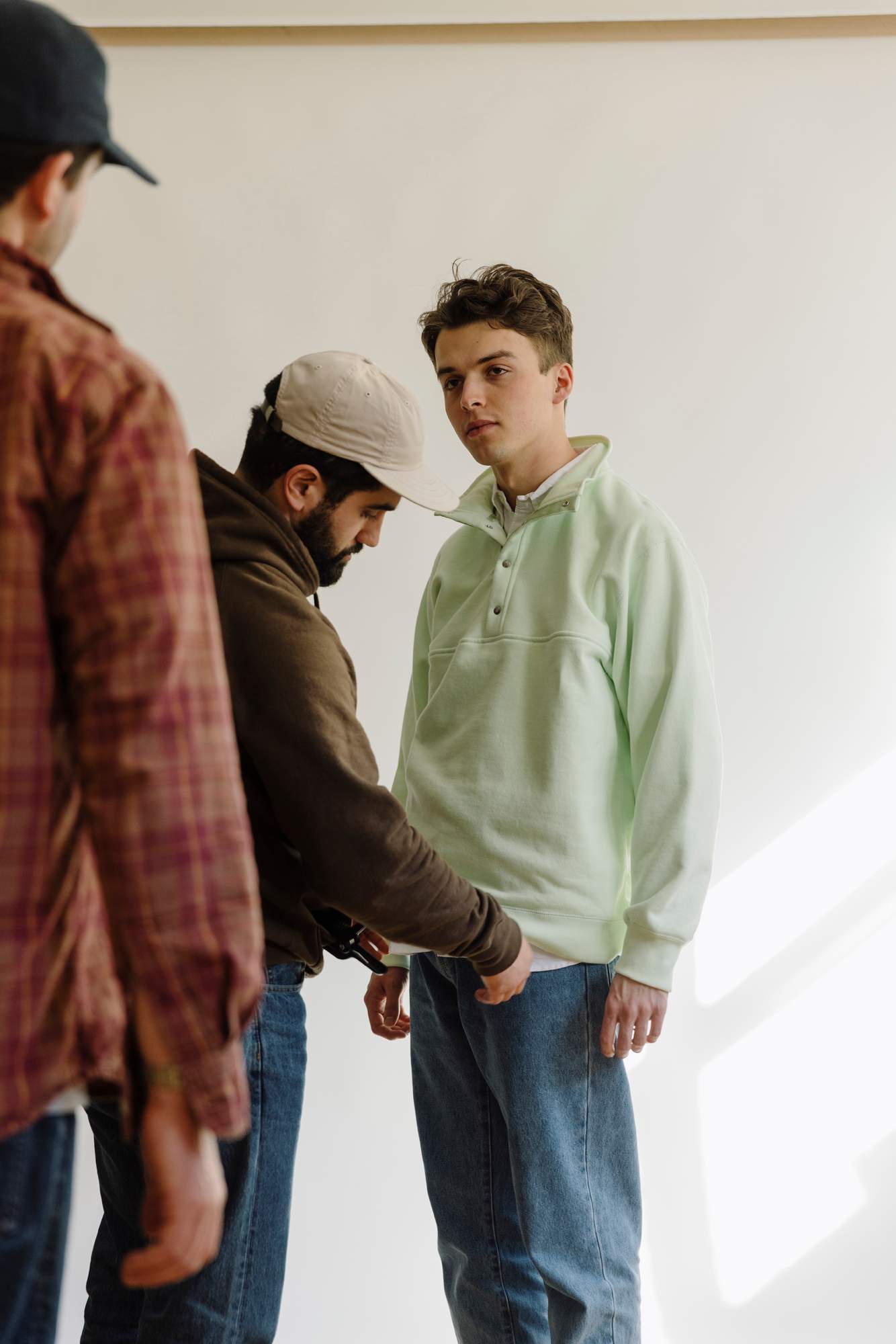 Pete Macnee started Adsum in 2015 to do things his way. "I wanted to design men's clothing that makes sense to me," he says. "We bring together athletics, the outdoors and classic American menswear." These elements create Adsum's practical look, which suits the brand's New York roots. Macnee is determined not to overcomplicate things. "Being honest is a huge part of how we design, merchandise and art direct," he says. "Pricing is something we're constantly judged on and a large portion of our customers don't want to overspend on clothing."
The brand – the name means "I am present" in Latin – has a series of major collaborations lined up later in the year with the likes of Vans, Timex and high-end Japanese outerwear brand Nanga. Macnee's aim? To reach a larger audience while continuing a detail-oriented approach.
adsumnyc.com
Photographers: Pyo Kisik, Lea Meienberg, Jan Søndergaard, Ben Roberts, Levi Mandel, Pãr Olofsson, Taro Terasawa, Ian Patterson, Marley Hutchinson, TMax Burkhalter