New opening: Four Seasons / Fort Lauderdale
Sea change
The Floridian city gets a dose of glamour with the arrival of the latest hotel in the Four Seasons portfolio. The building draws on the area's sailing heritage, down to the discreet wood and brass detailing.
For decades, Fort Lauderdale has been known as an infamous "spring break" destination for students keen to party. Lately the Florida beach city has been quietly cleaning up its act and today it offers family-friendly fun with a gleam of old-world glamour, courtesy not just of its miles-long beach but the warren of canals and inland waterways that have made the city a global yachting stop-off.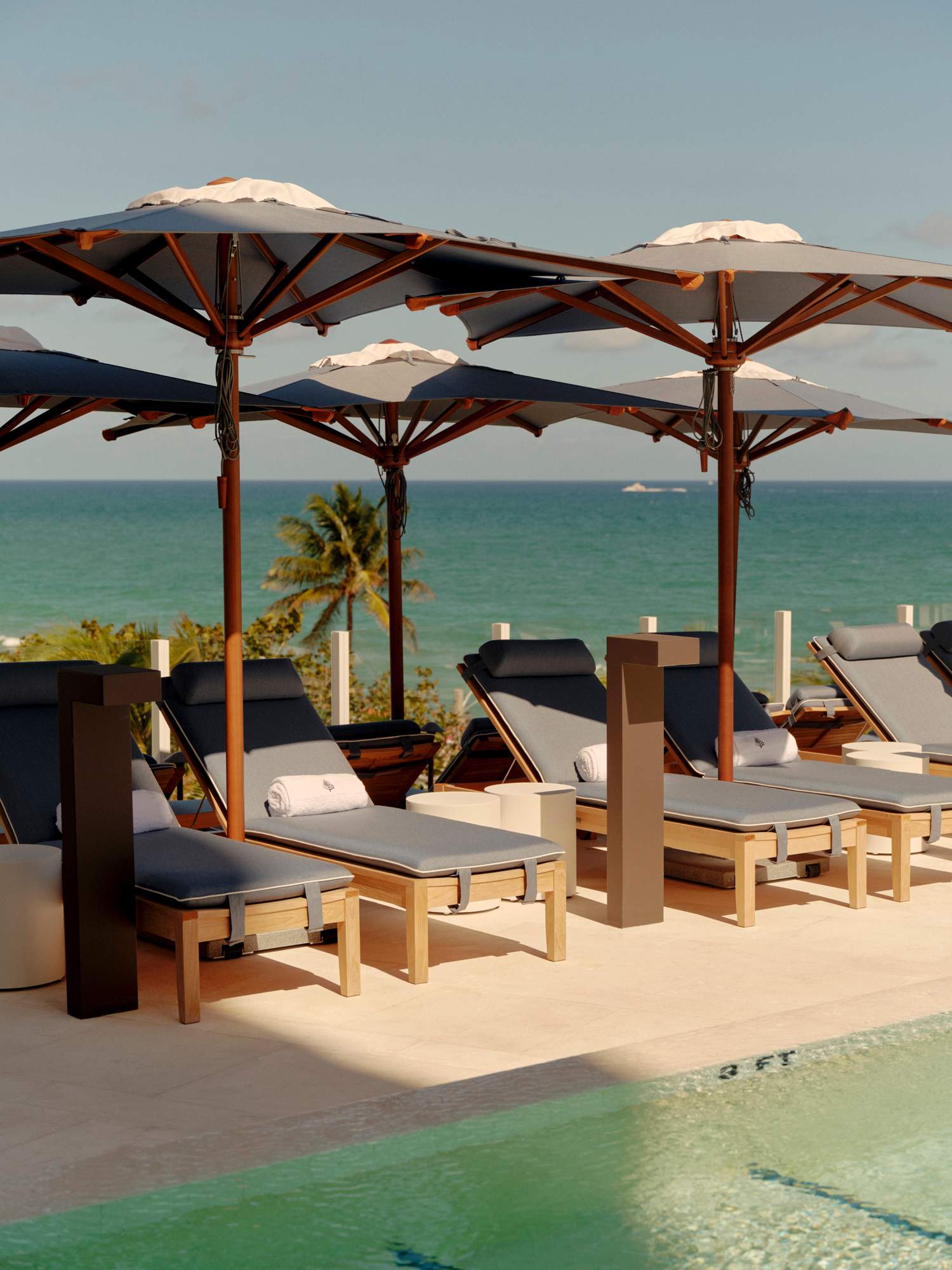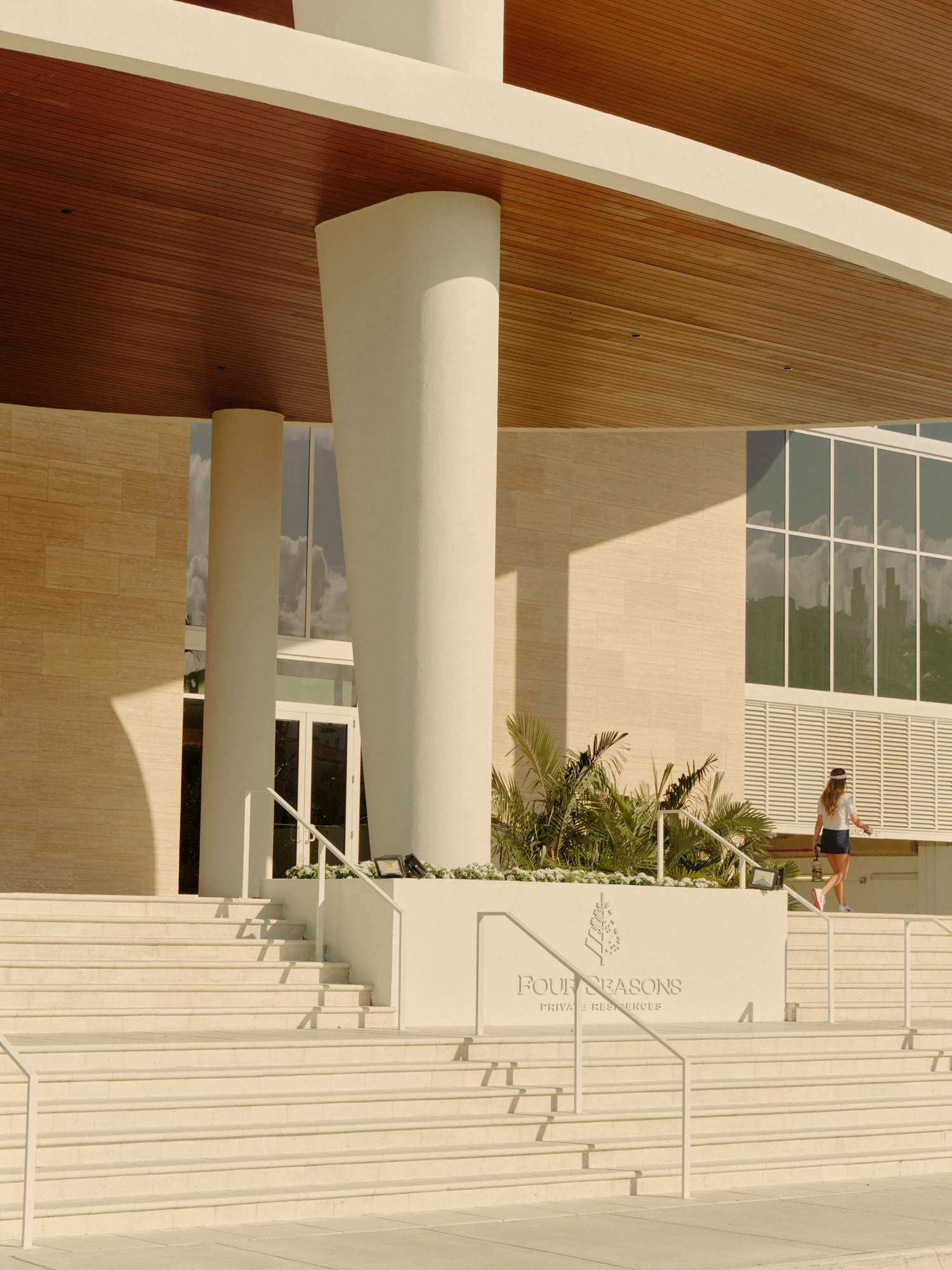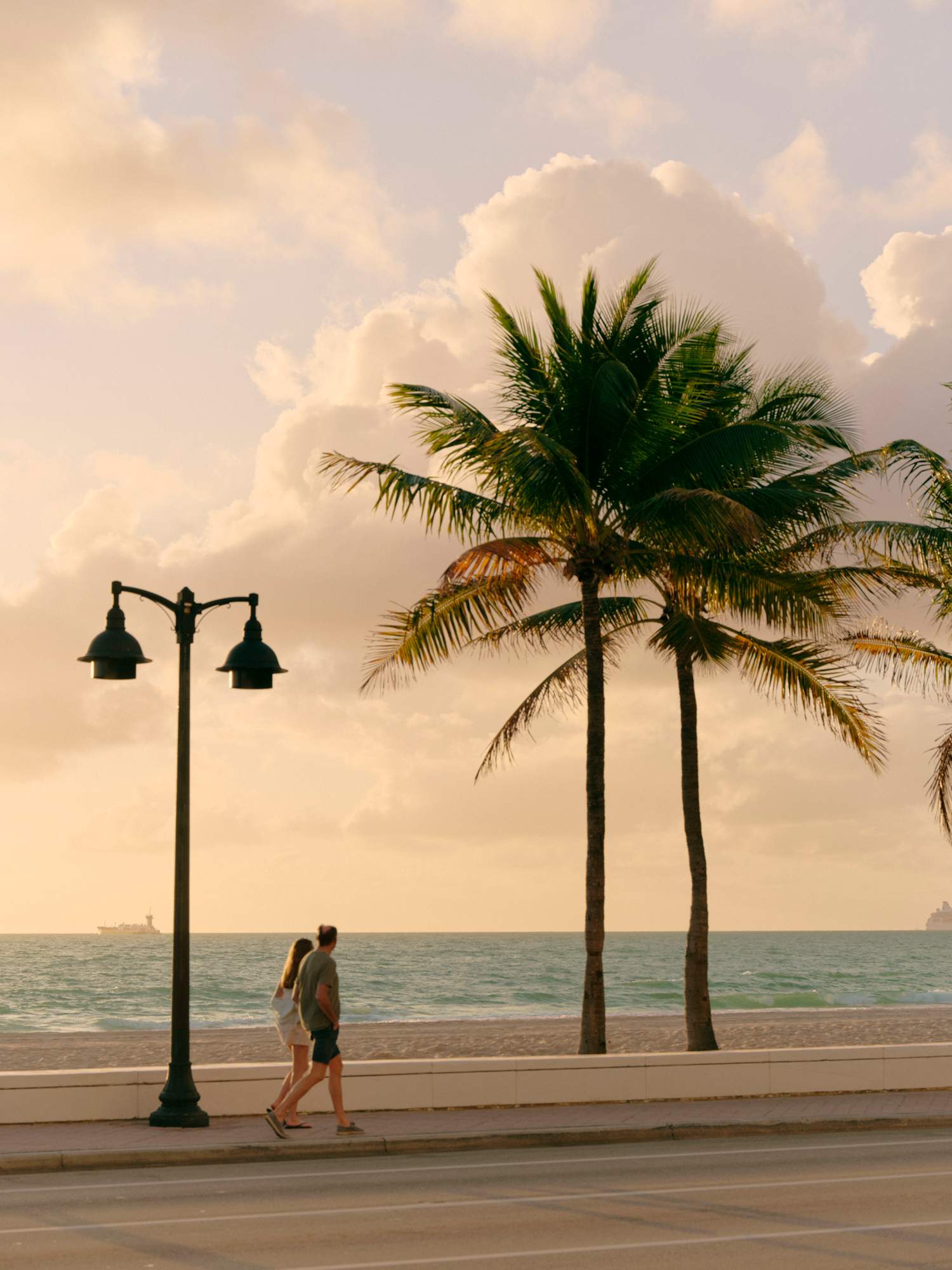 Taking advantage of the change in the current is the Four Seasons, which opened in a prime waterfront location overlooking the Atlantic Ocean this March. "The Four Seasons will be a gamechanger here," says British designer Tara Bernerd, who outfitted much of the hotel's interior. "It adds a gravitas to the area."
"Fort Lauderdale has something of the French Riviera about it, albeit with a more upfront, tropical twist"
At 525 North Fort Lauderdale Beach Boulevard, the 189-room hotel and the private residences next door both play on the city's nautical past, with a transatlantic design crew at the helm. The building's curves, courtesy of Miami architect Kobi Karp, are reminiscent of sails, while Miami-based Fernando Wong Outdoor Living Design has created an ocean sundeck, complete with an infinity pool and plenty of greenery. The hotel's café and champagne bar, Honey Fitz, is named after the presidential yacht used by John F Kennedy.
Bernerd's interiors draw on what she calls the "palmy Floridian river lifestyle"; for her, Fort Lauderdale has something of the French Riviera about it, albeit with a more upfront, tropical twist. Varnished wooden accents take their cue from classic yachts designed by heritage US boatbuilder Chris-Craft. Added to the mix are mid-century-inspired furniture and windows framed in antique brass. 
The bespoke pieces were created by Tara Bernerd & Partners for the hotel, including an oversized credenza in the lobby, based on a vintage 1950s Italian piece in Bernerd's own London home. "We do not cut and paste," she says. "Every project is a character of its own. I don't theme things. But it's a little homage to where we are."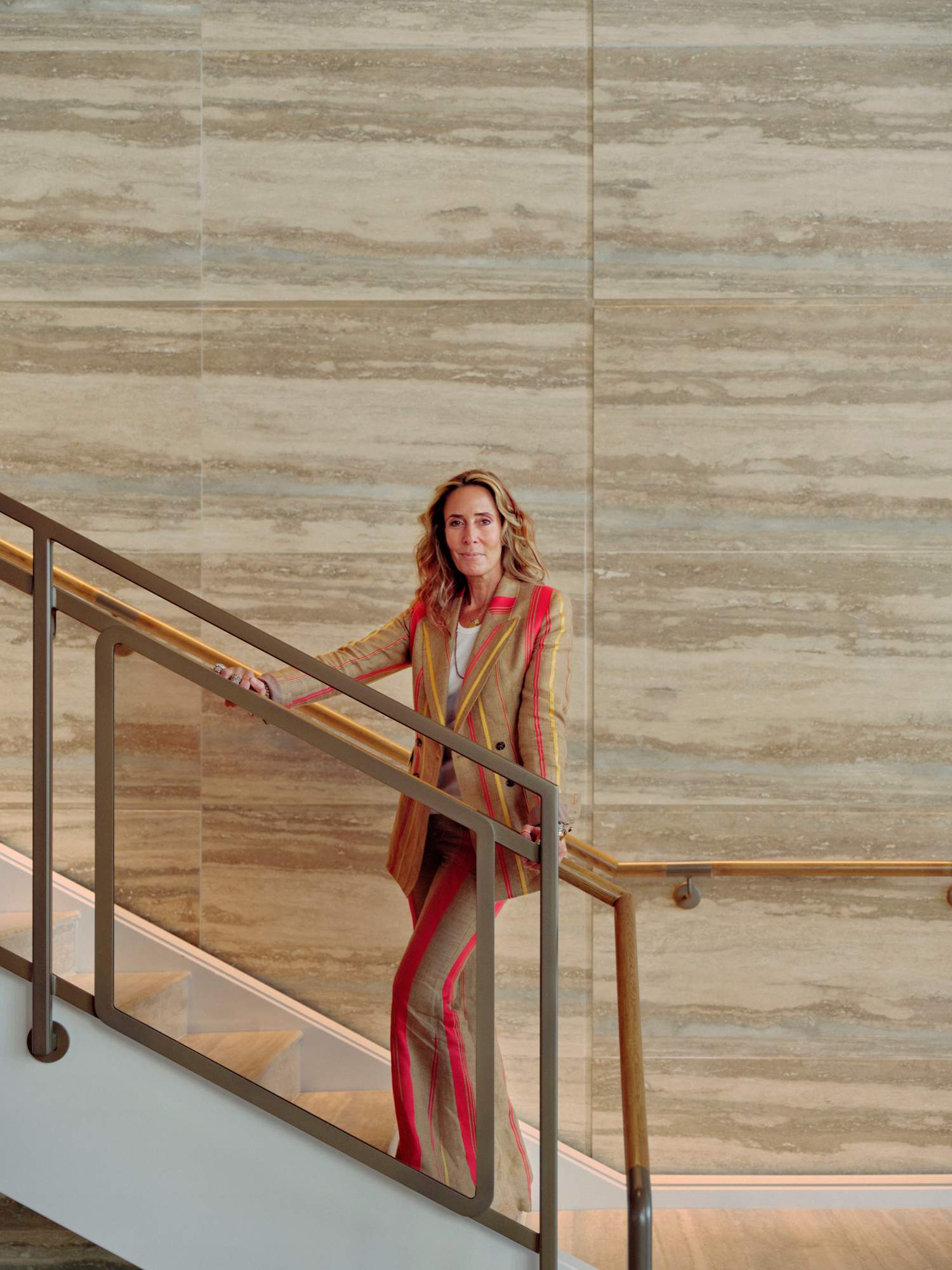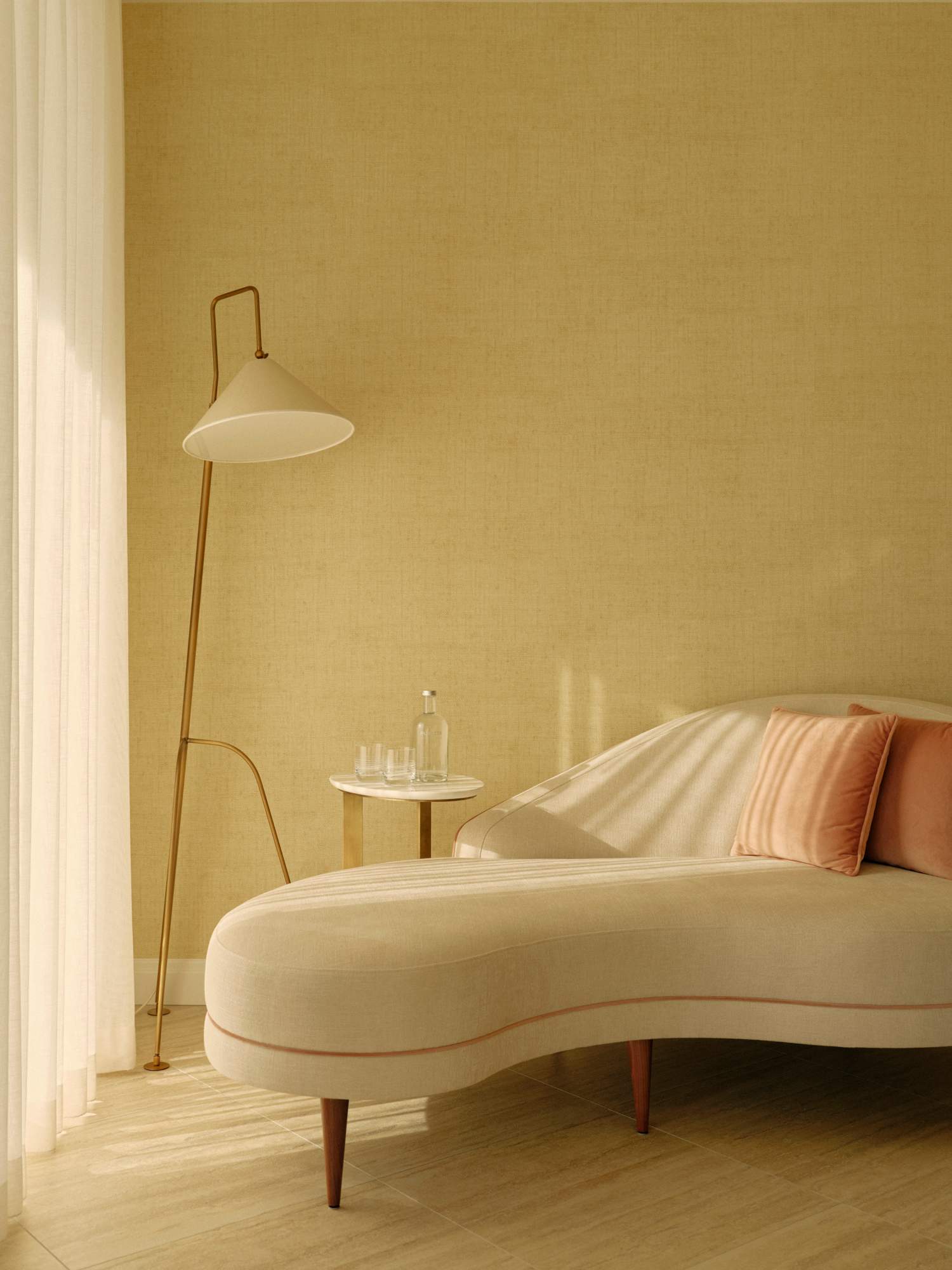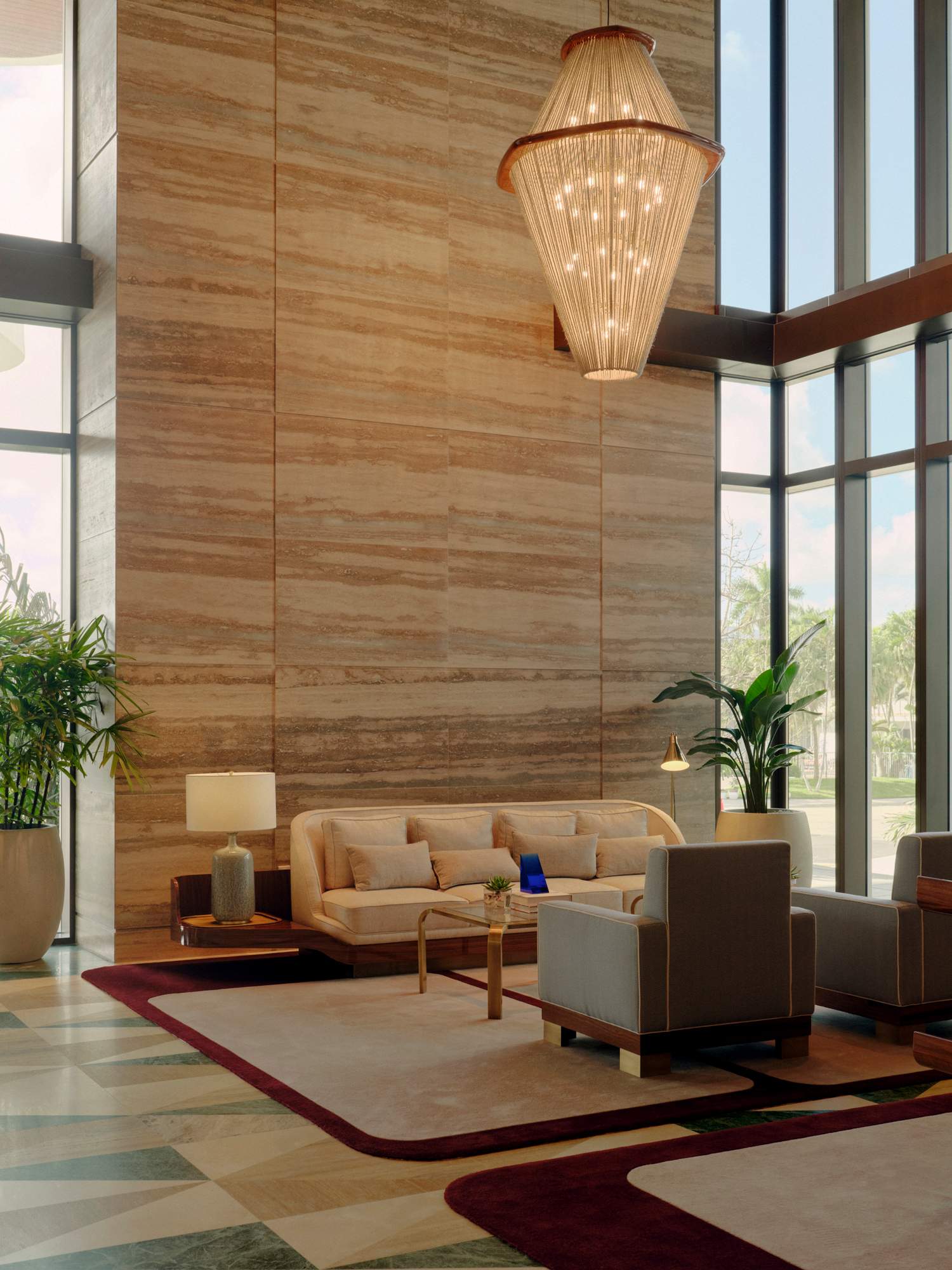 If the interior design of the hotel harks back to the elegance of times gone by, its restaurant, Evelyn's, is firmly future-focused. Up-and-coming chef Brandon Salomon serves coastal classics (lobster rolls, oysters, a freshly netted seafood platter), alongside experimental Mediterranean flavours inspired by Salomon's Moroccan grandmother. The Lebanese kibbeh is made with tuna (rather than lamb); homemade chocolate ice cream is mixed with Urfa biber (Turkish pepper). The cocktails also utilise ingredients from the Levant: date molasses, cardamom, za'atar, pomegranate and rosewater.
And while Bernerd is keen to emphasise that the coastal touches are just that – touches – she describes opening a hotel as a piece of theatre. "We draw back our curtains and it's daytime," she says. "But as the evening comes, the whole colour scheme changes." Like the ocean, which the Four Seasons overlooks, "it's a living organism, a moving vessel".
fourseasons.com