Affairs: Espionage / Global
Secrets out
Intelligence agencies in Denmark, Norway and Sweden have been shaken by damaging leaks and high-profile arrests. What's next for their spies?
On 8 December 2021, Lars Findsen landed at Copenhagen Airport following a work trip to North Macedonia. Findsen, a craggy but trim 57-year-old, was the head of Denmark's foreign intelligence agency, Forsvarets Efterretningstjeneste (FE), and as such the most senior figure in the Danish security services. Perhaps he had expected a driver to be waiting in arrivals to whisk him to his next destination. Instead, at 09.52, Findsen was greeted by a team of agents from Politiets Efterretningstjeneste (pet), FE's domestic counterpart, there to arrest him on charges of disclosing state secrets, a crime that amounts to treason.
"It's a disaster," says Jacob Kaarsbo, who worked as a senior analyst at FE between 2002 and 2018, and also under Findsen. "Findsen's arrest will have massive consequences. Our international partners must be asking themselves, 'What's going on? We've known this guy for years and now he's accused of this.'"
Findsen's arrest shocked Denmark and the global intelligence community, inadvertently shedding light on the functioning – some say dysfunction – of security services throughout Scandinavia. Denmark, Norway and Sweden have all recently experienced seismic spy scandals. The fact that they are relatively small countries attempting to punch above their weight in international security matters has led to political tensions, including thorny questions about democracy and openness.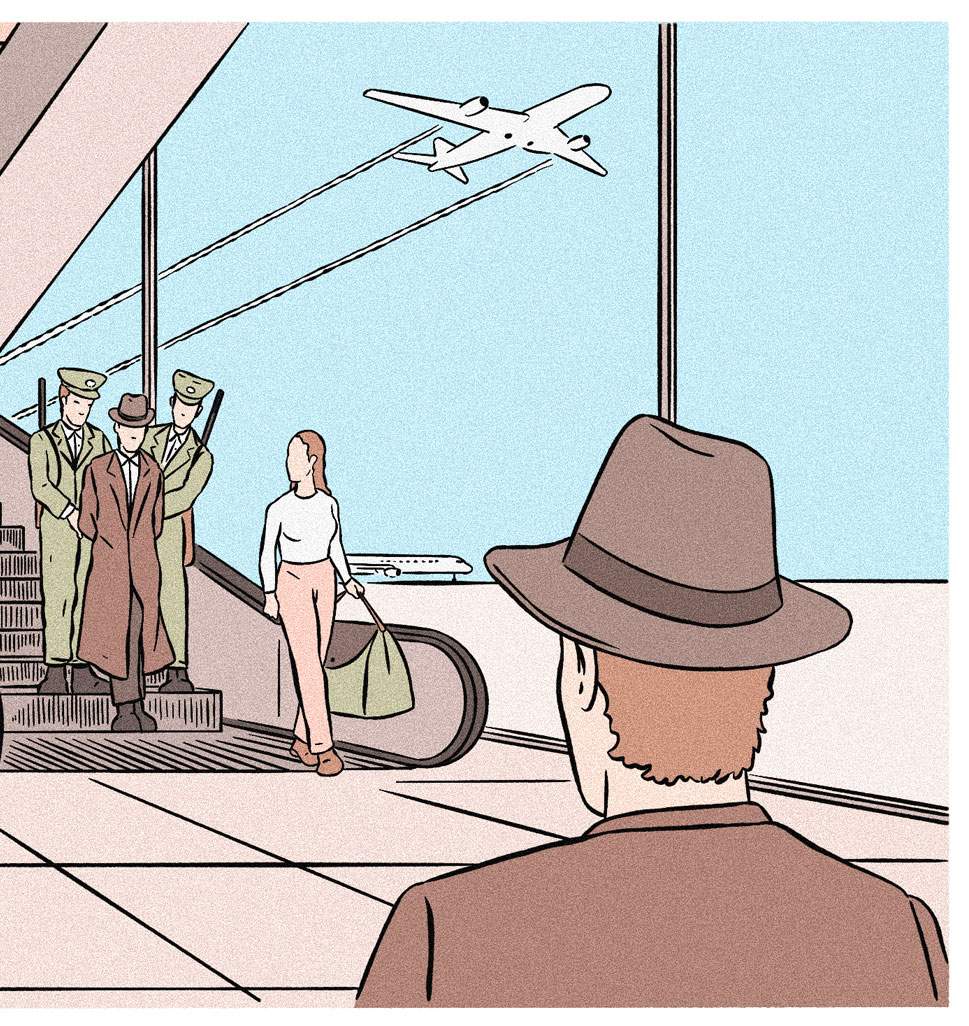 As monocle goes to print, Denmark's chief spymaster for five years, and prior to that the head of pet, is awaiting trial – although no specific charges have been made public. What's more, Findsen was held in pre-trial detention for an extraordinary 71 days, released only after his lawyers won an appeal on 17 February at Denmark's High Court. What we do know about the case is that pet has told the Danish broadcaster, DR, that it believes the man who was privy to the most classified state secrets for almost 20 years leaked information with "the potential to cause serious damage to Denmark, EU countries or Nato". The security agency has charged him under an obscure paragraph of a law passed in 1866, last used in 1979 for an East German Stasi agent. If found guilty, Findsen faces a maximum sentence of 12 years.
Among other things, the leaks concerned FE's longstanding partnership with the US's National Security Agency (nsa) in surveillance of allies including Sweden and Germany via undersea communications cables that happen to connect in Danish territory. This was first revealed by US intelligence whistle-blower Edward Snowden in 2014 but further details have been leaked from FE since. 
The decision to arrest Findsen will have crossed the desks of – or, some allege, was ordered by – Trine Bramsen, defence minister at the time, and the prime minister, Mette Frederiksen. Many believe that they have overreacted. "They are using cannon to shoot sparrows," says Hans Jørgen Bonnichsen, a former head of pet and a veteran commentator on security issues. "The government and its security committee have handled this catastrophically badly. There will be tragic results for individuals, agencies like FE and pet, the nation's security and Denmark's reputation." 
"It's a disaster. Findsen's arrest will have massive consequences"
Bonnichsen, who worked under Findsen for five years in the 2000s, adds: "His profile is about as far removed from that of a traitor as possible." He considers the case to be the most extraordinary spy scandal in Europe, not least because, in the wake of Findsen's arrest, an even more high-profile security insider – former defence minister Claus Hjort Frederiksen (no relation to Denmark's prime minister) – was also charged under the same law.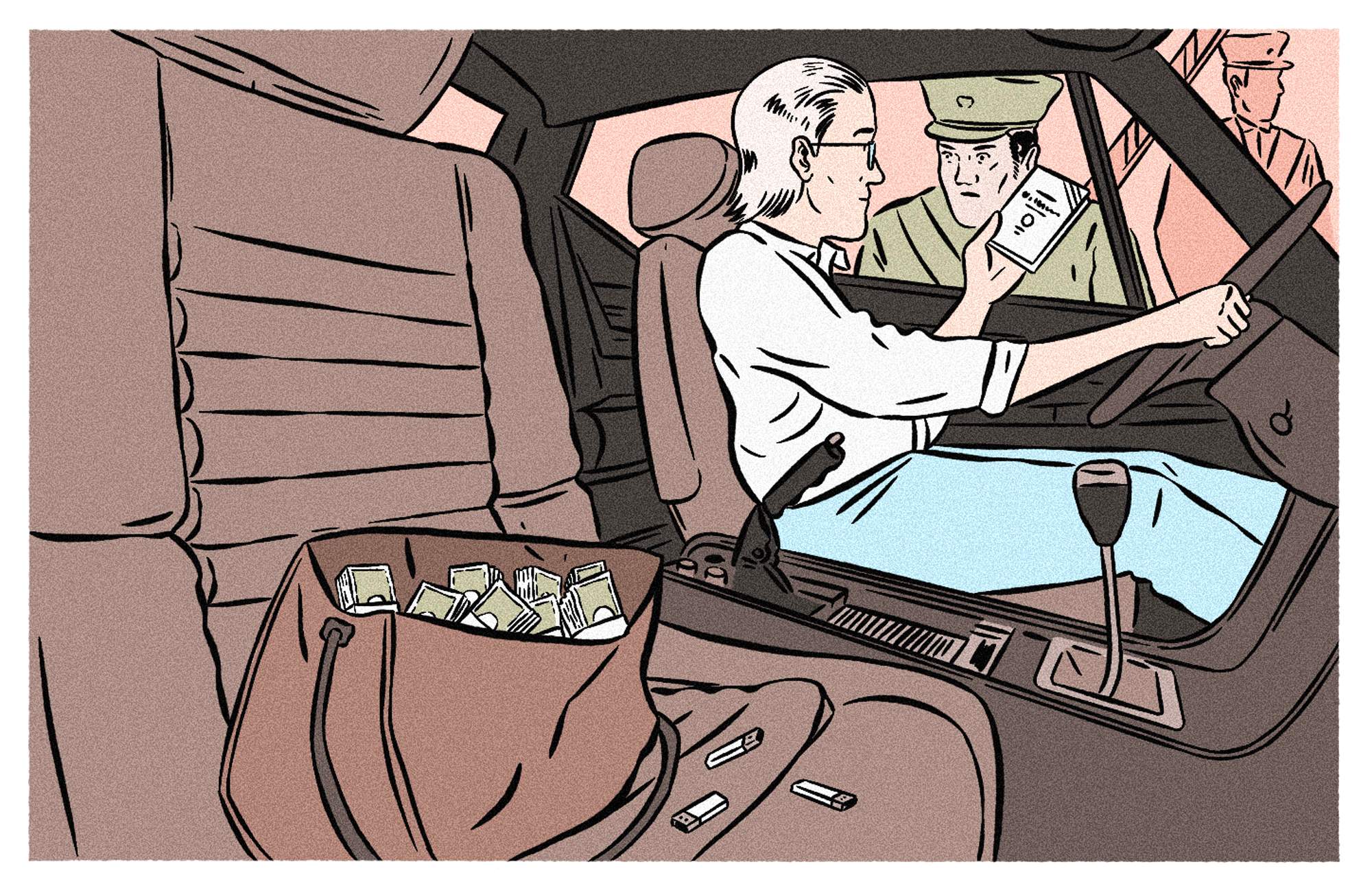 The stout 74-year-old Frederiksen, who spent 14 years as a government minister in various departments, including three years in defence during the previous centre-right government, was due to step down from parliament at the next election, by 2023. Frederiksen did not reveal anything that was not already in the public domain but he had confirmed to the media the content of leaked, classified information during several interviews. That was enough, in the eyes of the current authorities, to justify criminal charges. ("Well, maybe I will end up in prison for three months," Frederiksen had prophesied during one of those interviews. "But I don't have a big political career ahead of me and I don't have any honours they can strip me of.")
Meanwhile, Danish media has been leaned on by the security agencies. Just before Christmas, Svend Larsen, the acting director of FE, summoned several top newspaper editors to his office. One of them was Martin Krasnik, of the weekly broadsheet Weekendavisen. On arrival at FE's base in the historic fortress Kastellet, a stone's throw from the iconic Little Mermaid statue, Krasnik was instructed to deposit his mobile phone in a box before meeting Larsen. He advised Krasnik that he also risked being charged if he published leaked information that put the country's security at risk.
"It is utterly impossible to imagine that the authorities would ever jail a journalist for explaining the background of a political crisis," says Krasnik. Nevertheless, he calls the Findsen saga "the most crazy political situation in Denmark in many years" because it has shone a light on extreme tensions between the Frederiksen-led centre-left government and the security services.
"There has been a real change in the way this government sees itself in terms of the lengths they can go to using their power within democratic boundaries, pushing it to the limit," says Krasnik. "They have been extremely angry about those leaks – and they are right to be angry. But not all leaks are bad. They have highlighted some very important information. And, I mean, for weeks the country's spy chief disappeared and no one was allowed to know where he was..." 
"It is utterly impossible to imagine that the authorities would ever jail a journalist for explaining the background of a political crisis"
Back in 2014, the Snowden revelations had prompted FE to launch Operation Dunhammer ("bulrush"), an investigation into its own conduct. The investigation revealed that Denmark's equivalent of mi6 had been collaborating with its US counterpart, the nsa. Dunhammer's conclusions remained secret until May 2021, when they were exposed by European media outlets, including the three Scandinavian public broadcasters. They confirmed that German chancellor Angela Merkel's phone had been tapped by the Americans, as well as those of Swedish government ministers.
Long before that point, Tilsynet med Efterretningstjenesterne (tet), the body that oversees FE, had already commenced its own investigation, publishing its conclusions in an unprecedented press release in August 2020. This represented an extraordinary public airing of the agency's dirty laundry, including the allegation that FE was surveilling Danish citizens (only pet may do this, and within a strict legal framework). 

The then-defence minister Bramsen called the surveillance of allies "unacceptable", suspended Findsen and other FE operatives, and launched another enquiry headed by three judges. That prompted further leaks from FE, which led pet to launch its own secret investigation of Findsen and a handful of other FE employees. But then came another unexpected twist: on 13 December 2021 the three judges heading Bramsen's FE investigation published their findings. Findsen and his colleagues were completely exonerated. But by this point Findsen had already spent five days in custody following his arrest at Copenhagen Airport.
As with other spy agencies, FE has modernised and opened up to greater public scrutiny in recent years, largely thanks to Findsen. "He initiated a new way of management in FE and at pet, where he was actually talking to journalists, briefing with a much more open profile," says Krasnik. "Internally he was a popular guy. He really wanted to change how the service worked in relation to the public." 
"We [Sweden] are more liberal in our view of what's acceptable in terms of security agencies speaking to the media than in other Scandinavian countries"
Though this might imply that Denmark's spy culture is more transparent than elsewhere, including the US, it lags behind its neighbour Sweden. "We [Sweden] are more liberal in our view of what's acceptable in terms of [security] agencies speaking to the media than in other Scandinavian countries," says Henrik Häggström, senior analyst at the Swedish Defence University. He says that Sweden's surveillance agency is far more heavily regulated than Denmark's, which likely enabled the Danes' covert co-operation with the nsa. "Denmark is the weakest when it comes to legislation regarding signal intelligence," says Häggström, referring to the countries' respective surveillance agencies.
Sweden, Denmark and Norway also differ significantly when it comes to their respective security landscapes. Denmark and Norway are founding members of Nato, while Sweden – as an officially neutral, non-aligned nation – is not. The Danish and Norwegian security services both have closer ties to their US counterparts.
And Norway, like Denmark, has its own recent spying scandal that appears to confirm those historic transatlantic ties. In 2015, Frode Berg, a border official from the Arctic port of Kirkenes, close to the home of one of Russia's main nuclear arsenals, couriered money and usb sticks on behalf of Norwegian secret
services to one of their operatives in Moscow. Berg, who has been described by The New York Times as "a small-time player in a botched intelligence operation", made at least five trips to the Russian capital over the following two years, until he was picked up by Russian Federal Security Service agents outside the city's Metropol Hotel in December 2017. 

Berg claims to have confessed everything he knew to the Russian agents and was sentenced to 14 years in prison, some of which he served before being released in a spy swap involving the Lithuanians. Rumours abound in Norway's border towns of other past attempts by the intelligence authorities to recruit those who frequently cross into Russia. But Berg later claimed that he believes the cia was behind his operation, perhaps offering yet another glimpse of US meddling in Scandinavian intelligence.
"Today, about 30 per cent of the diplomats working at the Russian embassy in Stockholm are intelligence officers"
None of this is to say that Sweden has been immune to its own spying scandals, ranging in recent years from the common-or-garden industrial variety, to full John Le Carré-style spy plots. Swedish companies have been a regular target of Russian industrial espionage and the country appears to be riddled with Russian secret agents. "The presence of state actors inside our countries, at the embassies, is increasing, there is no doubt," says Häggström. "Today, basically, about 30 per cent of the diplomats working at the Russian embassy in Stockholm are intelligence officers or linked to the intelligence services." 
In September last year, Kristian Dimitrievski (the Swedes do not disclose nationality or ethnicity in criminal cases) was sentenced to three years for passing industrial secrets concerning lorry-builder Scania, for whom he worked as a consultant, to the Russians via embassy worker Yevgeny Umerenko in exchange for money. The two men were arrested together in Stockholm. Umerenko claimed diplomatic immunity and left Sweden soon after.
In November, news broke of what could yet develop into Sweden's own cataclysmic spy scandal. Two brothers – one of them reportedly a Swedish secret service agent who, according to the Dagens Nyheter newspaper, has served in the Office for Special Acquisition, the top-secret heart of Swedish intelligence – were arrested on "aggravated espionage" charges encompassing activities over the past 10 years. 
"Because the brothers were so deeply embedded in security-service activities, this has the potential to be one of the biggest espionage scandals," says Häggström. The Swedish public is still waiting for further disclosures regarding their case.
It's likely that more will become clear about Findsen's fate soon, certainly if the man himself gets his way. At his first hearing in January, the press were present long enough for Findsen to yell this message: "I want the charges known and declare myself innocent. This is totally crazy," he said, before betraying his familiarity with journalistic practises: "And you can quote me!"
In yet another twist to this intriguing and murky tale, on 4 February, the day of Findsen's second hearing, defence minister Bramsen was shuffled to head the Ministry of Transport. Whether this was a coincidence or not, the reputational harm already inflicted on Denmark by the Findsen case, and the scandals concerning Norway's Berg and the Swedish brothers, point to vulnerabilities within Scandinavian nations. 
As the Danish prime minister's recent, unprecedented offer to host US military personnel on Danish soil and Sweden's deployment of troops to Gotland also suggest, anxiety about Russia's intentions in the Baltics is making Scandinavia twitchy – and that was before Russia's full-scale invasion of Ukraine. Security-service observers tend to agree: further missteps and revelations surely await. And in the wake of growing fears of Russian military expansionism, the Scandinavian security landscape looks set for further seismic shifts.