Business: Mobility / Turin
Shifting gears
Not content to stay in his lane, Fiat's CEO Olivier François is rallying the brand – and its hometown – towards an electric future.
"It used to snow more often in Turin 30 or 40 years ago," says our taxi driver as we slip through the city under a lid of white fog. It's a cold morning and the air quality is poor. monocle is on its way to meet Fiat ceo Olivier François and see the production of the 500e – the Italian car-maker's first step in its plan for a fully electric fleet in Europe by 2030.
Even though Turin has largely deindustrialised in recent decades, the Piedmont region remains a key Italian industrial hub. Inside Fiat's sprawling Mirafiori building, one of Europe's oldest car factories, robotic and human arms now work in tandem to produce a version of Fiat's beloved little car that's fit for the low-emissions age.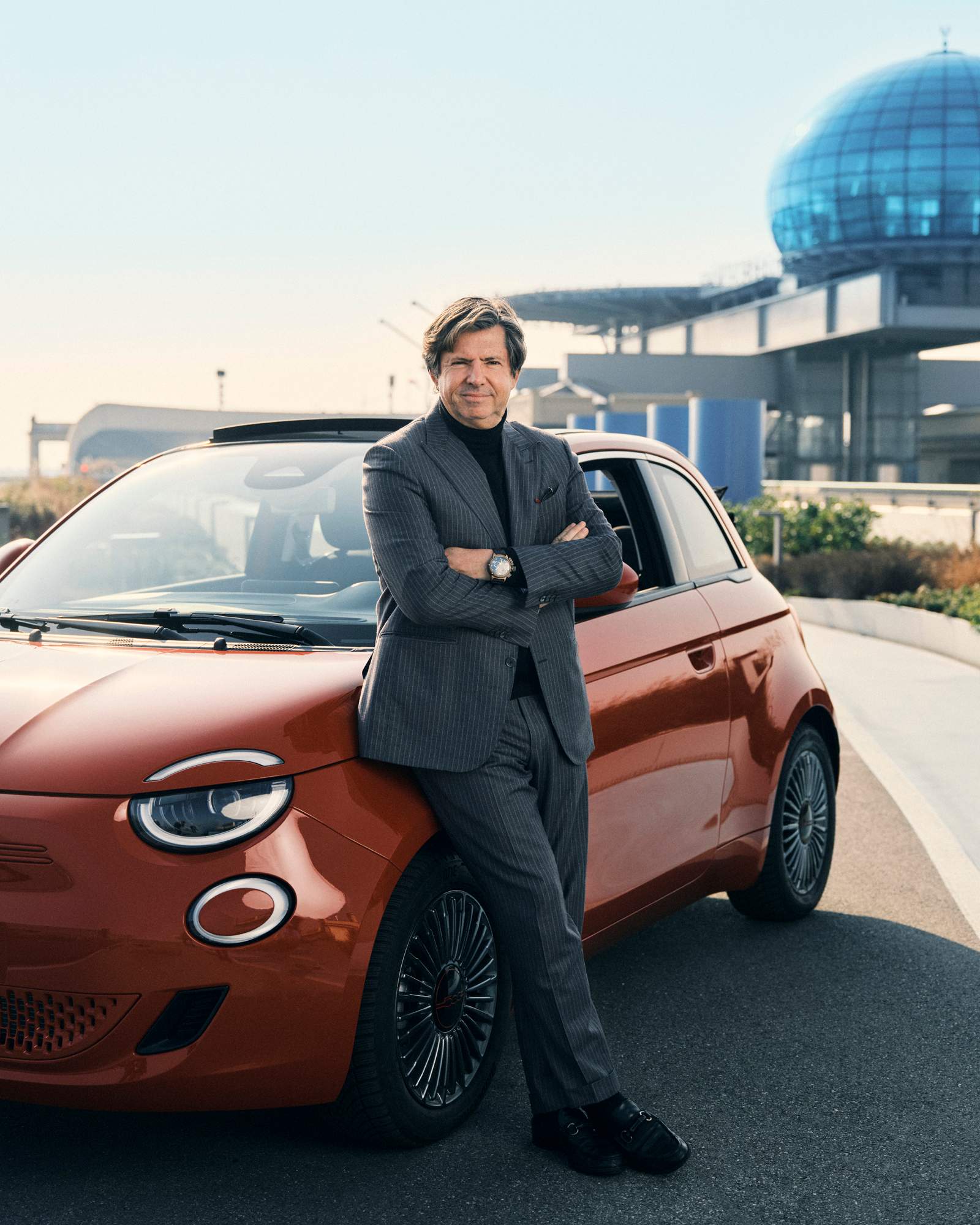 As the world readies its ever-growing cities for electric vehicles (EVs), the load on city streets might yet be lightened by better public transportation, shared ownership and car-subscription plans, including the one Fiat is developing. But for now, as global car ownership and emissions continue to rise, Fiat's 500e and its retro-futuristic styling have brought the automotive world a step closer to a brightly coloured and eco-friendly dolce vita.
Fiat has poured €700m into developing and producing the 500e, betting big on an electric heir to its storied model. The move is part of a €2bn investment into Turin that parent company Stellantis (formed in 2021 when Fiat Chrysler, the owner of Fiat, merged with France's psa Group) is making to slash emissions by turning Mirafiori into an EV hub. Those investments seem to be paying off. Launched in 2020, the 500e was the top-selling electric city car in Europe last year.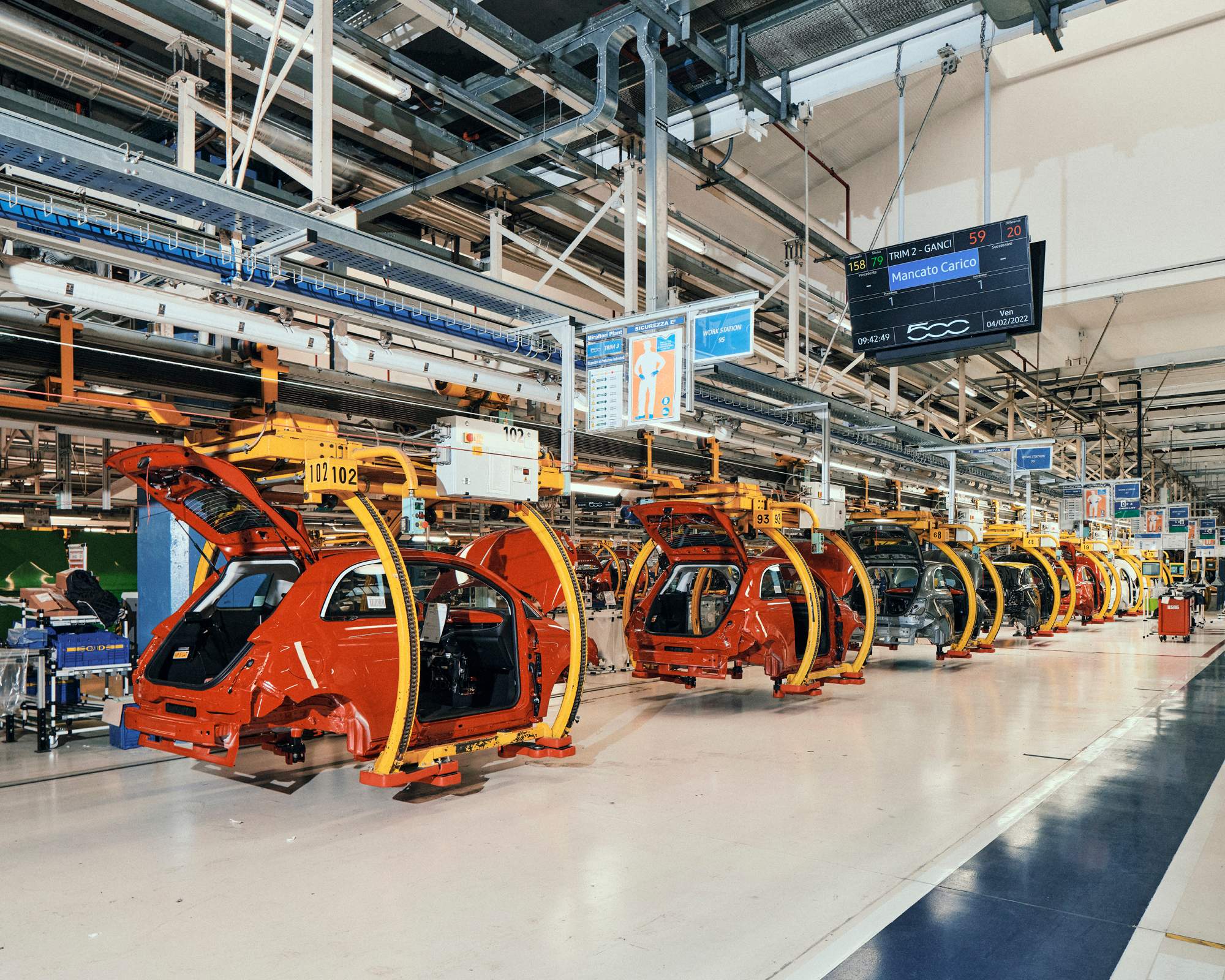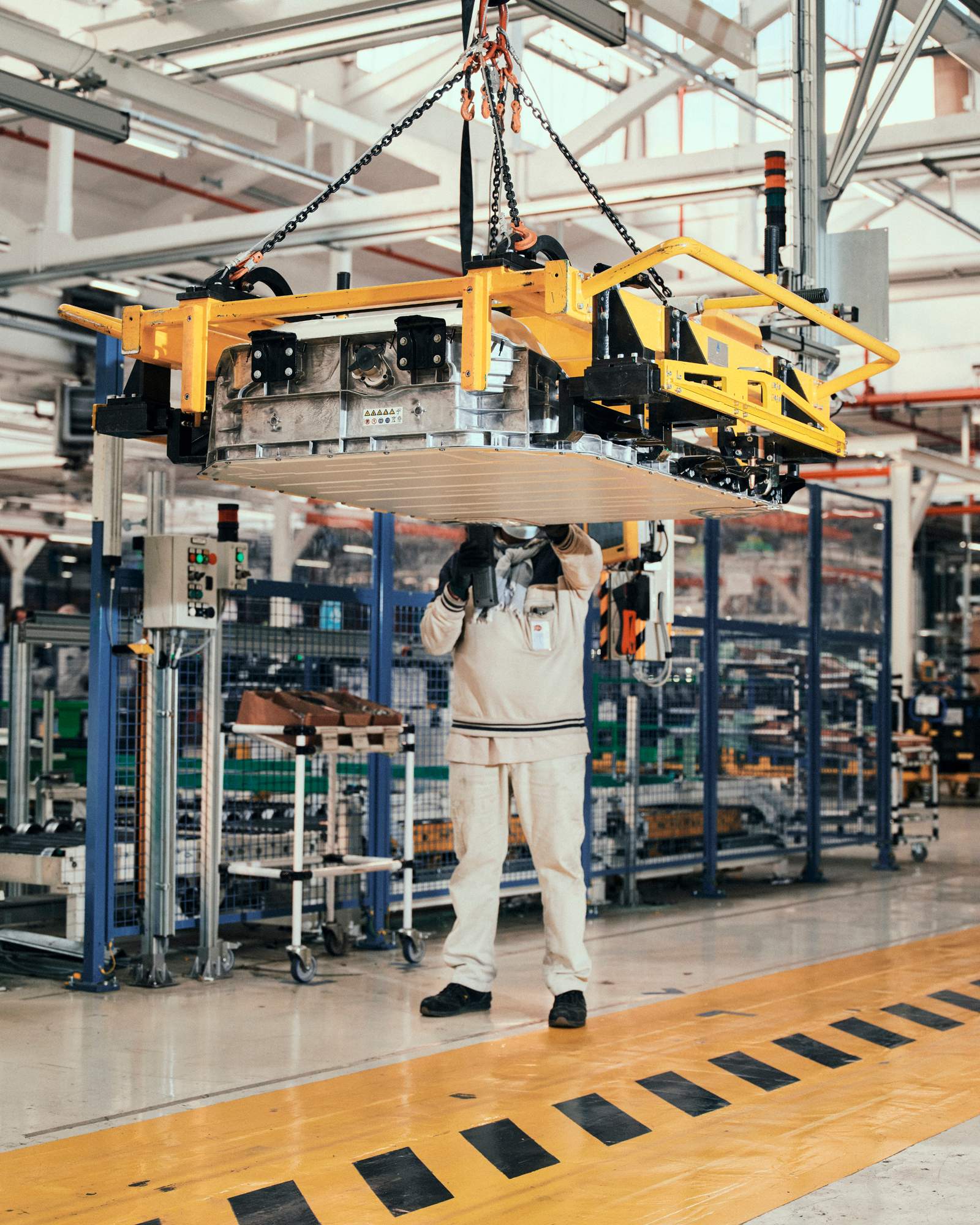 Fiat's electric car and its predecessor might look alike but the similarities are superficial: the 500e shares only 4 per cent of its parts with its carbon-emitting predecessor. The decision to roll out a radically different electric model was risky from both a reputational point of view and a financial one. But the result is a car that's highly responsive, like a tiny, battery-powered rocket ship. "We put our most iconic asset at stake; we gambled with all we have," says François. "Any other boss would have fired me."
But far from being fired, François was instead asked to take the wheel at Fiat in January 2021, after 20 years with the company, covering various senior roles including a decade as chief marketing officer with pre-Stellantis Fiat Chrysler Automobiles (fca). François's ascendancy came after a period of numerous corporate restructures, and a three-year spell when Michael Manley had been fca ceo – he had stepped in to take over from the industry titan Sergio Marchionne, who died unexpectedly in 2018. The blunt, numbers-driven Marchionne was credited with bringing fca back from the brink of collapse and, for many in the industry, François is his heir – a leader with similar paradigm-shifting potential.
"We put our most iconic asset at stake; we gambled with all we have. Any other boss would have fired me"
Dressed in a charcoal pinstripe suit and black rollneck, François sits as poised as an ambassador in La Casa 500, a new wood and glass exhibition venue atop the historic Lingotto building. Parked next to François is a special-edition 500e, recently launched in partnership with the Project Red health charity. The special edition costs more than the least expensive 500e model, which starts at about €24,000. François smiles as he talks about the long-term aim, "to propel Fiat into a sustainable future without betraying its original mission, which is mobility for the masses". 
About 1 per cent of the cars on the world's roads are electric. The Organisation for Economic Co-operation and Development's energy watchdog says that to avert the worst effects of climate change, emissions-free cars will need to comprise almost two thirds of sales by the end of the decade. EV sales are rising rapidly, albeit from a low base, and climbed 43 per cent in 2020, thanks to a combination of consumers' growing environmental concerns and tax incentives. To capitalise on this shift, François plans to take Fiat fully electric in Europe by 2027 and globally soon after.
To offset the huge costs needed to electrify its production, François says that Fiat's place among Stellantis's 14 car brands – Chrysler, Peugeot and Dodge among them – allow it to take advantage of economies of scale and cut costs when developing new models. "There is no future if it's not shared," says François in a nod to the group's efficiency. 
Fiat has proven itself a successful part of Stellantis, selling more cars than any of the group's other brands last year – almost all of them small. That's in a year when almost half of the cars sold globally were gas-guzzling sport-utility vehicles.
Fiat's top-speed transition is also a race against often larger competitors in the EV market, such as Hyundai, Renault and Tesla. In order to gain the inside track, and wary of trying to out-engineer and out-spend them, the ceo concedes that he needs to focus on "more than drive trains" (meaning the components that deliver power to the wheels) and tap into the company's 123-year history. 
"I'm not smarter than other car-makers, that's a fact," says François. "I'm not wealthier than them, that's another. There's only one thing I have that they don't have: legacy, icons, heritage. Italian heritage." Fiat's next new car will be released in 2023. "From next year, we'll have a new car every year," he adds. Although he's cagey on specifics, François hints that some of the new offerings might echo Fiat's bubble-ended 600 Multipla from the 1950s and its angular 1980s Panda, among others.
Fiat's design heritage is also clear from its two modernist landmarks in Turin: its 1939 Mirafiori plant and the Lingotto building, built in 1923 and revamped in 1989 by architect Renzo Piano. Each of them houses a part of the world-renowned Politecnico di Torino's automotive design and engineering faculty. The Italian futurist-style Lingotto building, where François sits during our interview, was designed to celebrate machine-age speed and is famous for its rooftop test track.
---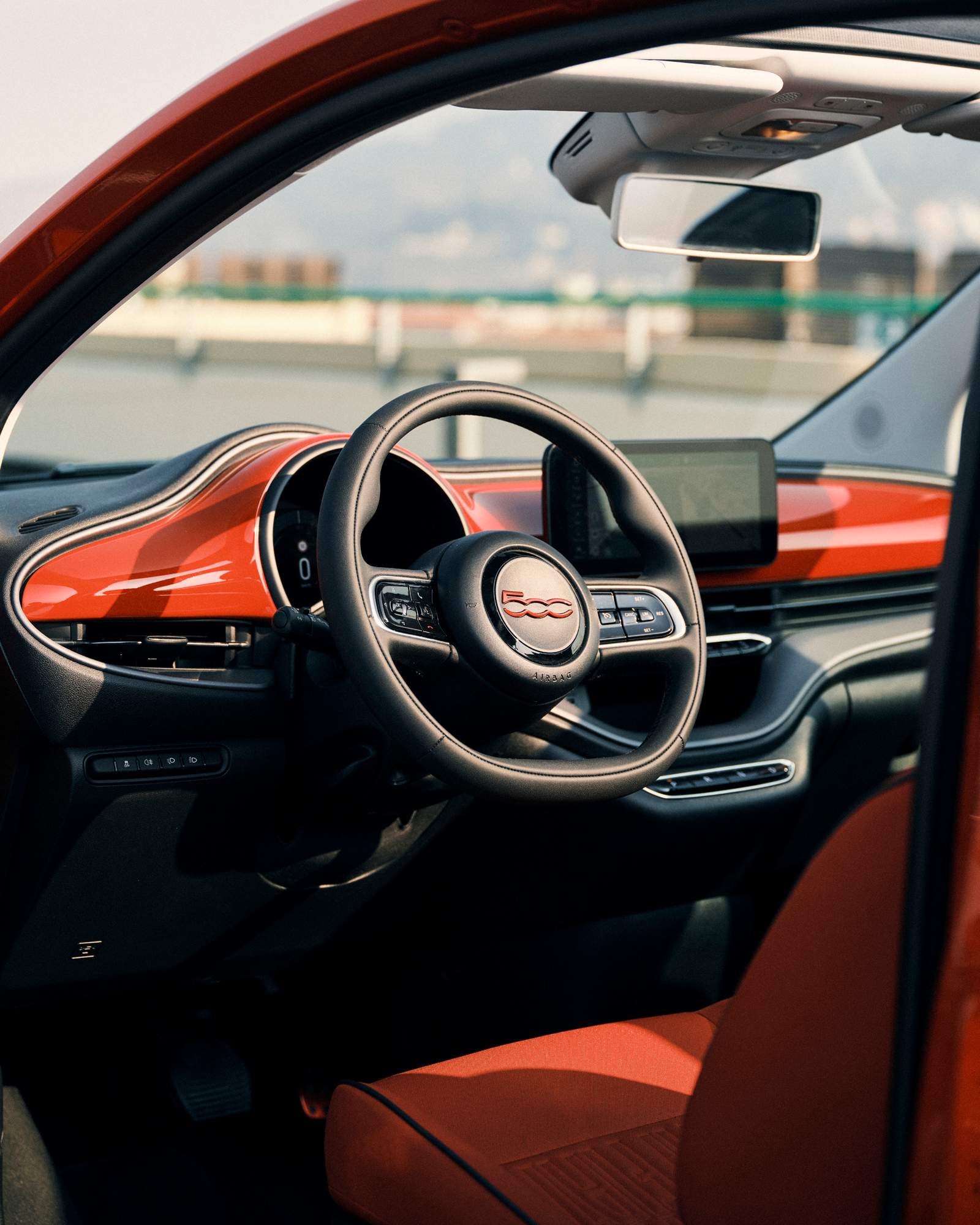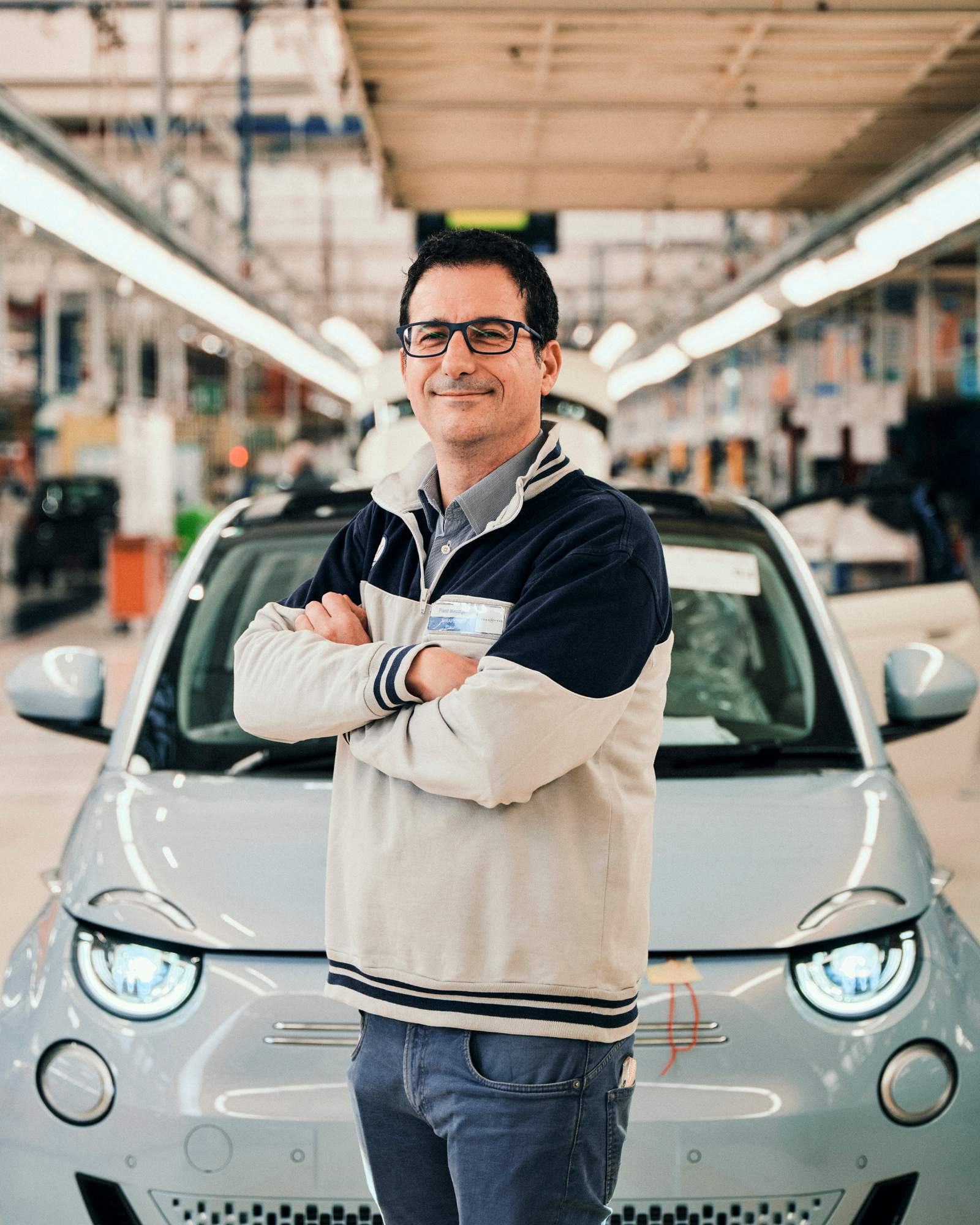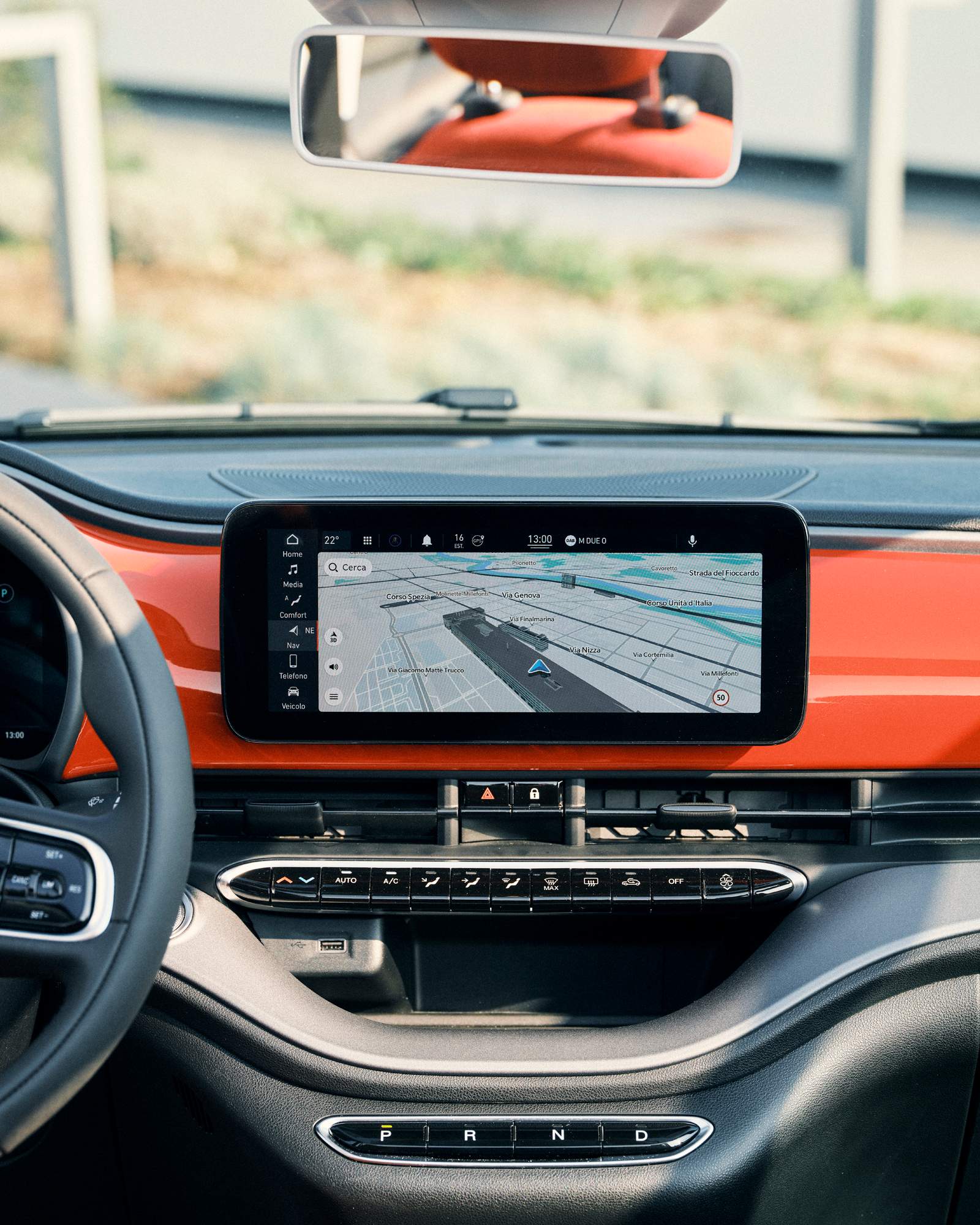 ---
Made in Italy
Italy has a proud industrial heritage with many factories in its northern and central provinces. 
Leonardo: The global aerospace and defence giant employs nearly 50,000 people worldwide, with more than 31,000 based in Italy. Leonardo is headquartered in Rome with 38 manufacturing sites in Italy and revenue of €13.4bn in 2020.
Rivolta Carmignani: Founded in 1867 and now in its sixth generation of family control under Filippo Rivolta, the linen-maker's crisp percale and lush terrycloth are made near Milan and distributed to more than 90 countries.
Barilla: With sales of €3.9bn, family-owned Barilla is the world's largest pasta producer and its Parma plant has a capacity of 1,000 tonnes per day. 
Lavazza: Lavazza was founded in 1895 in Turin and still processes its coffee for global distribution in the region. It has plants in India, France and Brazil, and the brand is present in more than 140 countries with revenue of  over €2bn in 2020.
Luxottica: Founded in 1961, Milan-based Luxottica is the world's largest eyewear manufacturer. Owned by EssilorLuxottica since 2018, it had group revenues of €14.4bn in 2020. The firm makes more than 40 per cent of its frames in Italy and its brands include Oliver Peoples and Ray-Ban.
Brunello Cucinelli: The quintessential Italian luxury company does more than manufacture in Solomeo, Umbria; it has completely restored the village where its founder started the firm in 1978. Some €544m of global revenue in 2020 came from goods made exclusively in Italy.
---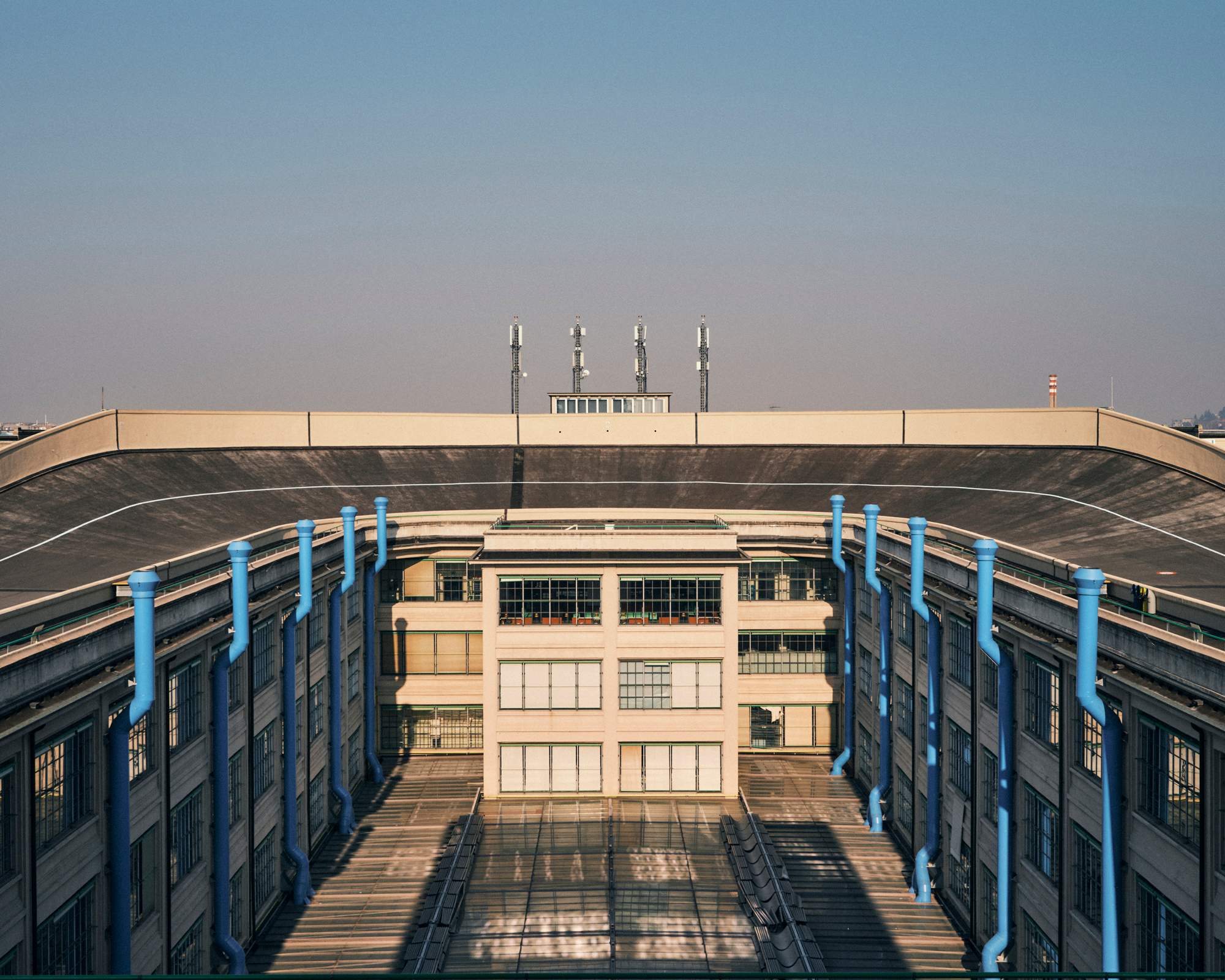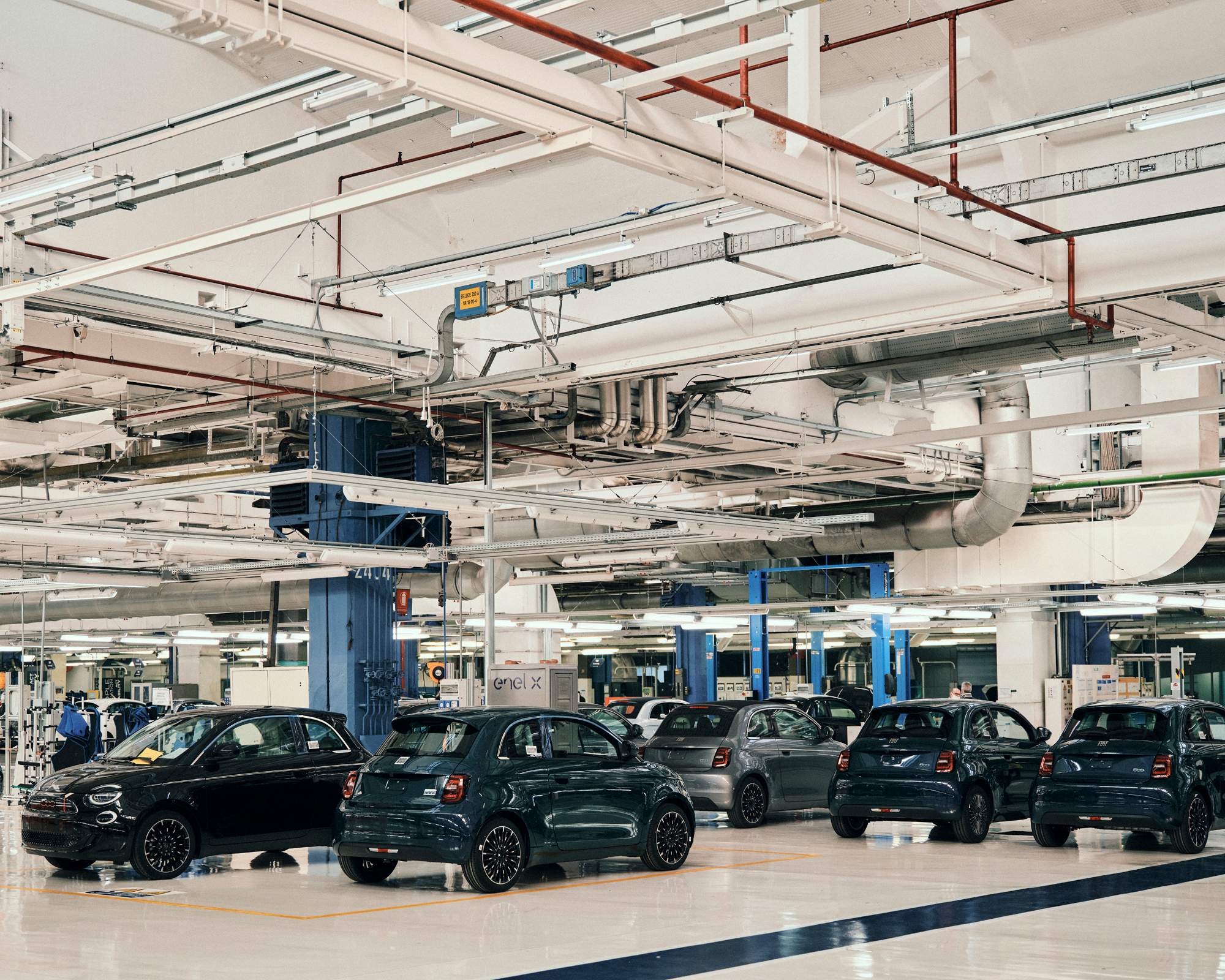 ---
Out on the asphalt and strapped into his creation, François pushes the accelerator to the floor as he takes monocle on a blistering lap of the track. The car may look like a toy but it packs 118 horsepower and a 320km range to soothe the "range anxiety" of prospective EV buyers.
High above Turin, the little red 500e zips around the oval track. François laughs in delight as he races past the 40,000 plants that populate La Pista 500's green roof, designed by Italian architect Benedetto Camerana and landscape designer Il Giardino Segreto. 
Across town is the Mirafiori factory, which, for a 2,000,000 sq m industrial plant, is remarkably quiet. There are some 2,000 people now working at the plant but it once employed more than 50,000. Due to Fiat's globalised production model – cars are also made in Brazil and Poland – much of the factory is now dormant.
"I wanted to make the statement that we are with the city, every time it looks ahead, every time it is green"
The specialised 500e workers are split into two shifts of 300. Every shift completes 158 cars on the assembly line, which is punctuated by digital screens showing a count of completed cars. Last year, Mirafiori sold about 44,000 Fiat 500e cars but there are plans to increase that number. "Our target is 80,000 or more per year," says plant manager Luigi Barbieri. 
As they move down the line, every car is suspended from overhead tracks in a yellow cradle, fluorescent entrails exposed as assembly progresses. They pitch and tilt as they meet robotic arms placing windshields and the hands of human workers specially trained for high-voltage assembly and testing. "We built the process from zero," says Barbieri. When cars roll off the production line, Fiat charges their batteries with renewable power supplied by the 150,000 sq m of solar panels that line the roof of Mirafiori. While the vehicles sit idle waiting to be shipped, their batteries store that solar power and can pass it back out into Turin's electrical grid.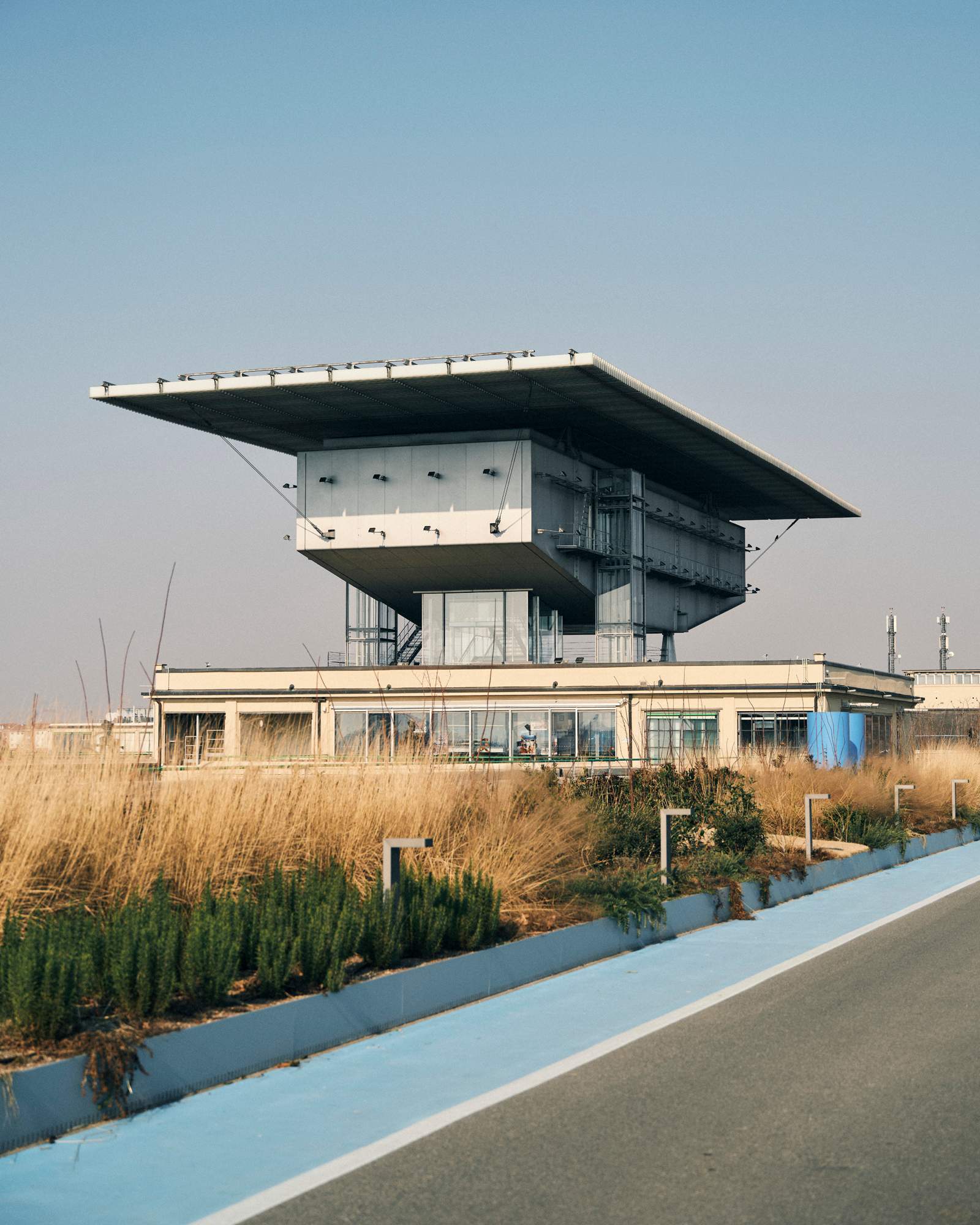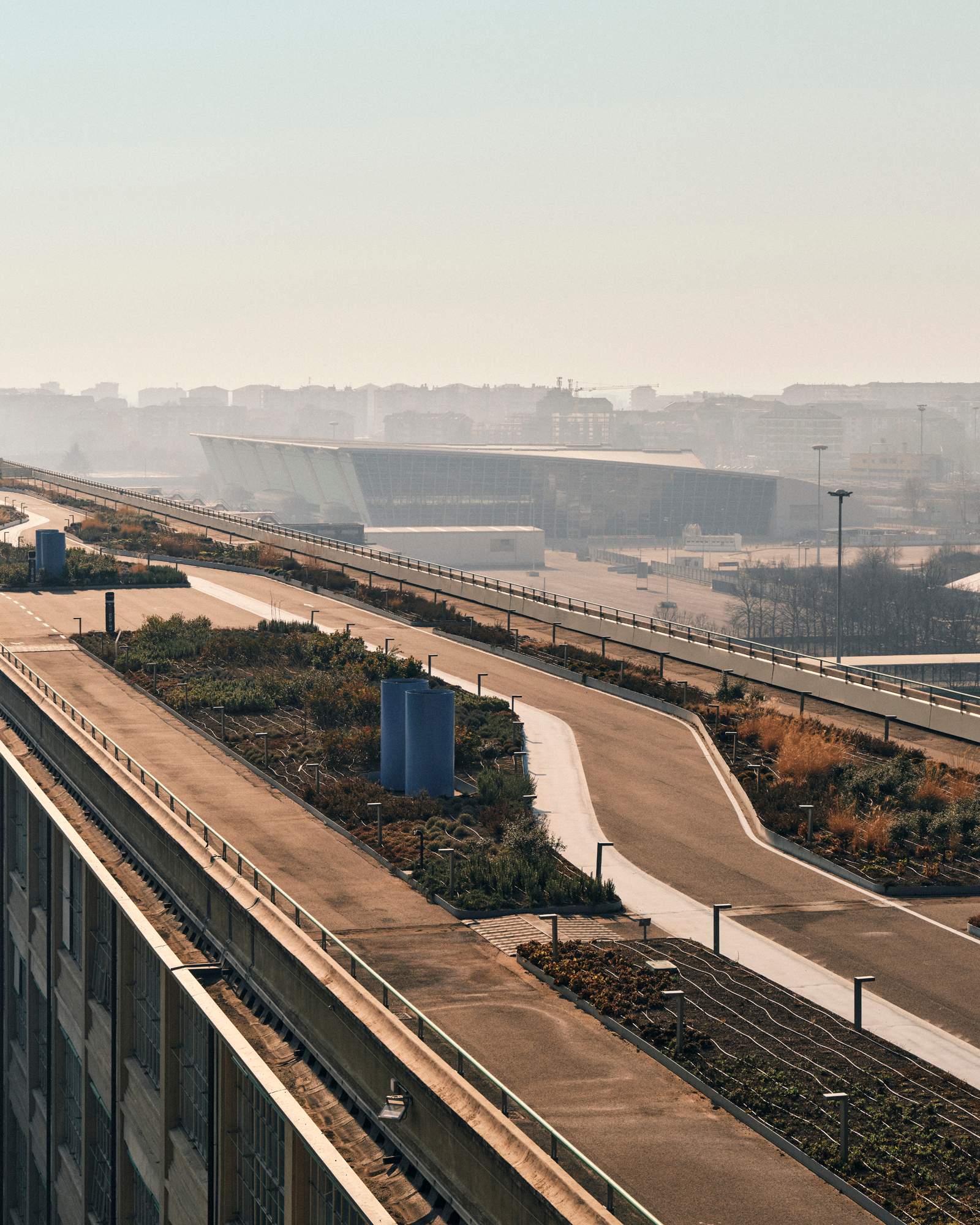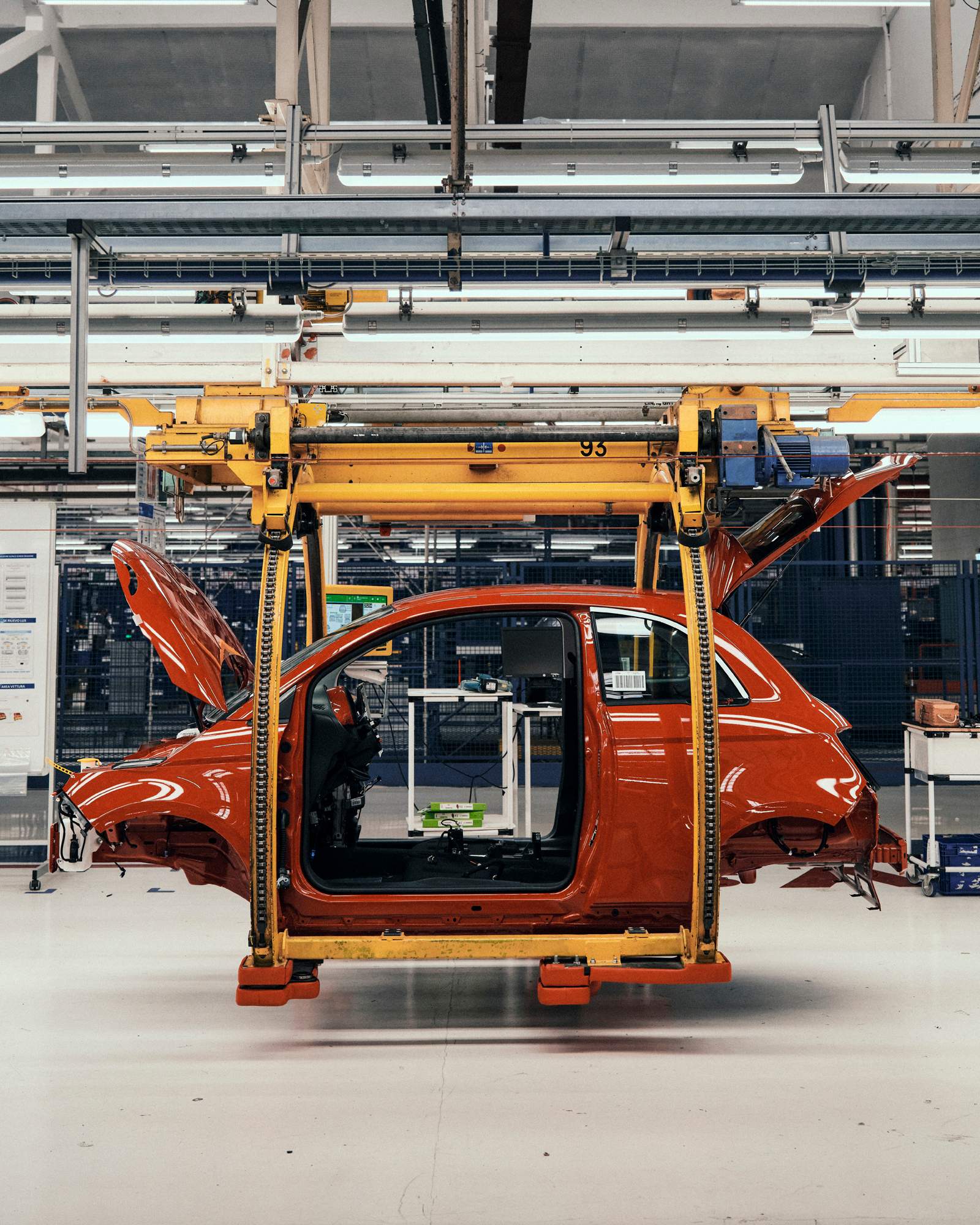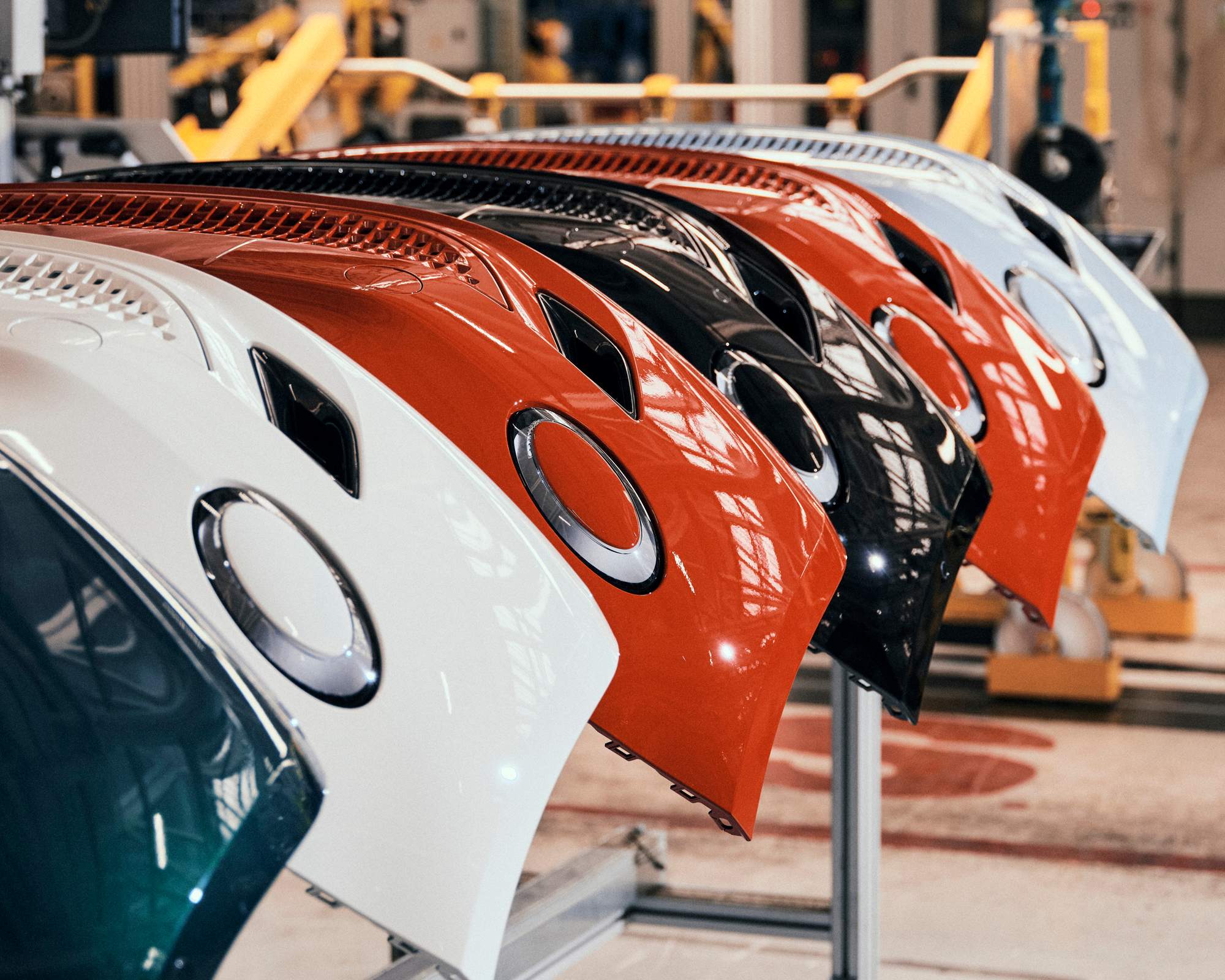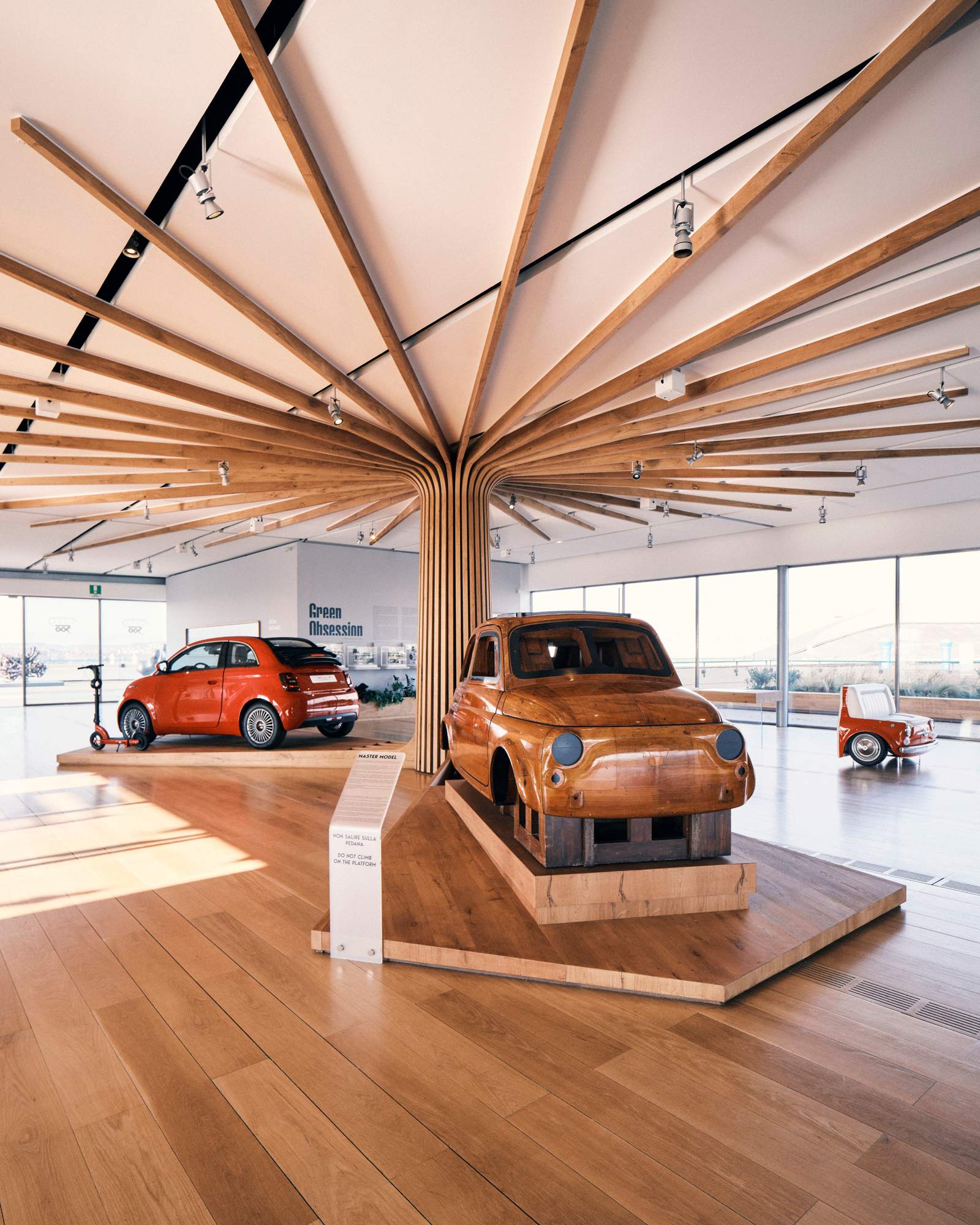 In building Mirafiori's EV expertise, Fiat is also laying the groundwork for the next phase of Stellantis's multibillion-euro investment in the city of Turin. The parent company said late last year that Maserati's new electric models will also be built at Mirafiori, a step toward making it a global EV-manufacturing hub for multiple brands. Yet there is some scepticism about the transformation to green manufacturing. The loss in the 1970s of Turin's traditional industries was a painful time for the city. In the 1990s, Turin began to reinvent itself as a city of culture, backed by state and EU funding. So this new era of corporate investment is treated with caution by some. And, now, "It's like a marriage that gets broken?" says Chiara Lucchini, regional development manager at Torino Urban Lab, which promotes debate about the city. "How much of this investment is really benefiting the territory? Or is it just benefitting the factory and the company?" She adds that many don't yet see Stellantis as an engaged player but believe that "it could be".
François is optimistic and eager to win back hearts and minds. The green roof of Lingotto is set to open to the public for free this spring as part of the ceo's mission to recast Fiat as a leader in sustainability. "I wanted to make the statement that we are with the city, every time it looks ahead, every time it is green," he says. There might be those that still need convincing but François's intention is to put his brand's hometown front and centre in the move away from fossil fuels – in Turin and around the world.