Inventory: Culinary conversation / Mexico City
Table talk
A crop of canny chefs has helped tansform the Mexican capital into one of the world's best places to eat. Monocle convened five key voices at the Caracol de Mar restaurant to chew the fat about the recipe to success and why food security, seasons and fresh ingredients matter more than fine dining.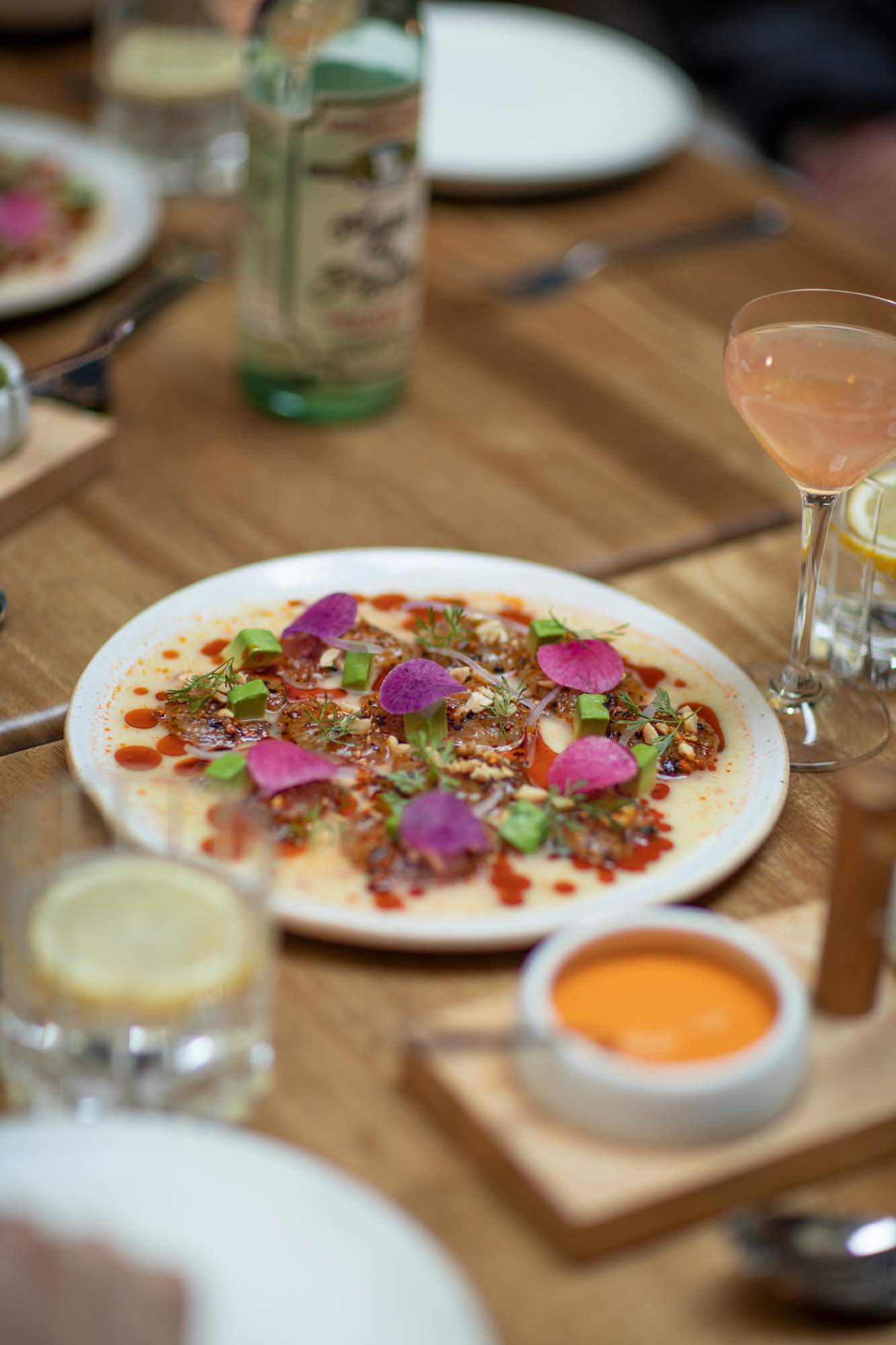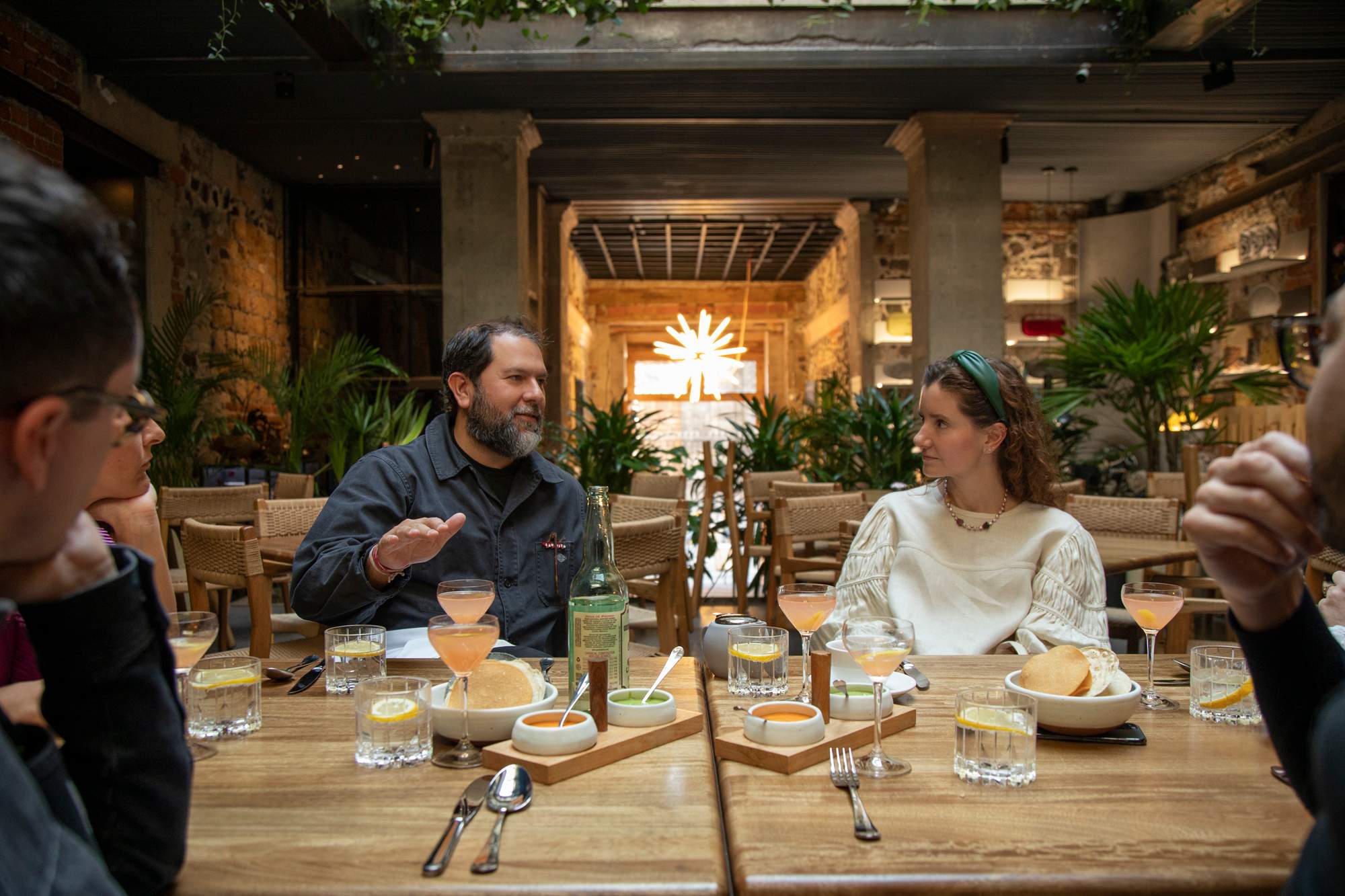 Meet the guests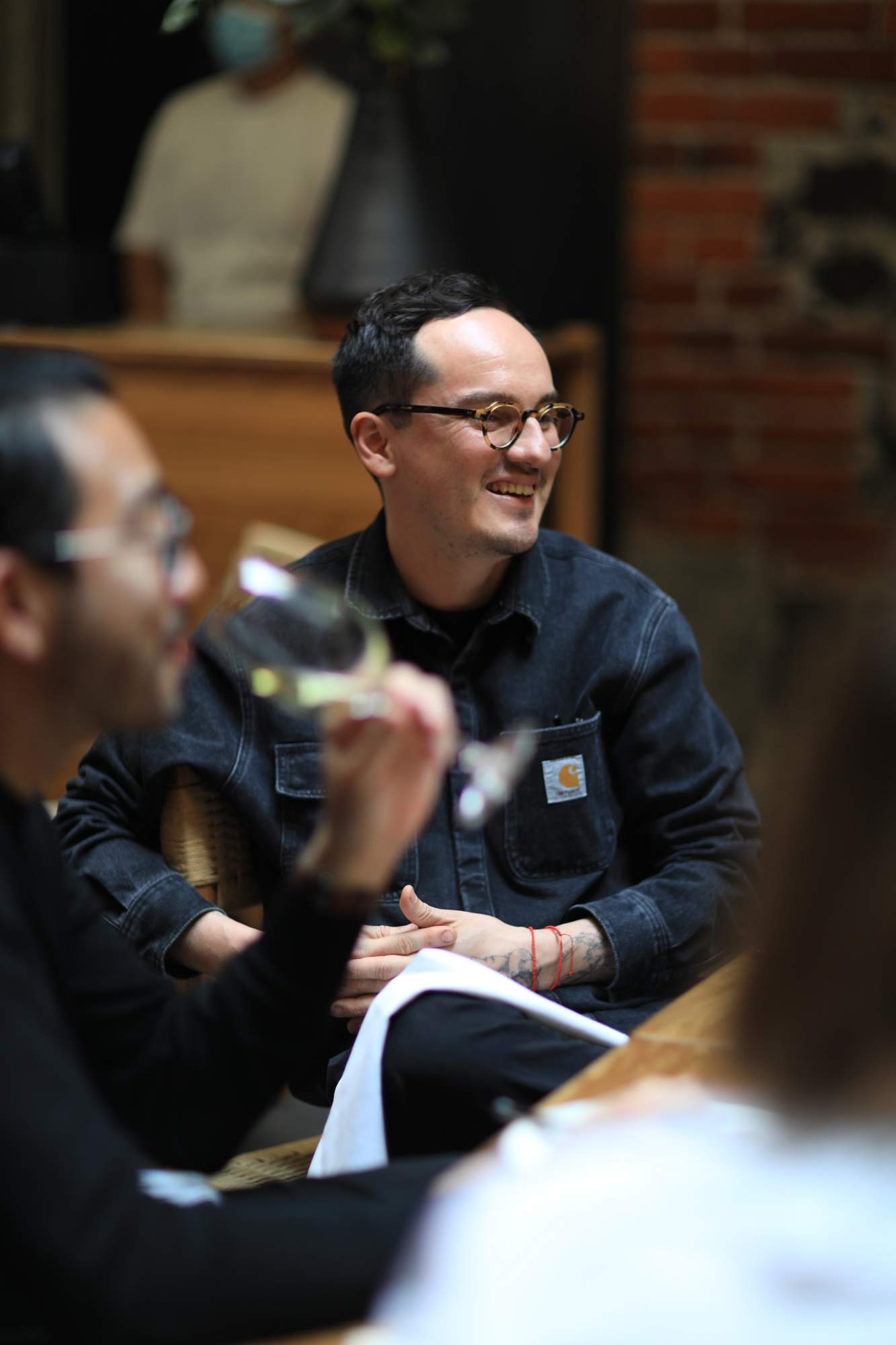 Lucho Martínez
Originally from Veracruz, rising culinary talent Martínez began his career working under chefs including Eduardo García at Maximo Bistrot. He opened his first restaurant, Emilia, in 2018, before relocating and rebranding it as Em. In 2021 he opened 686 Bar above the restaurant.
---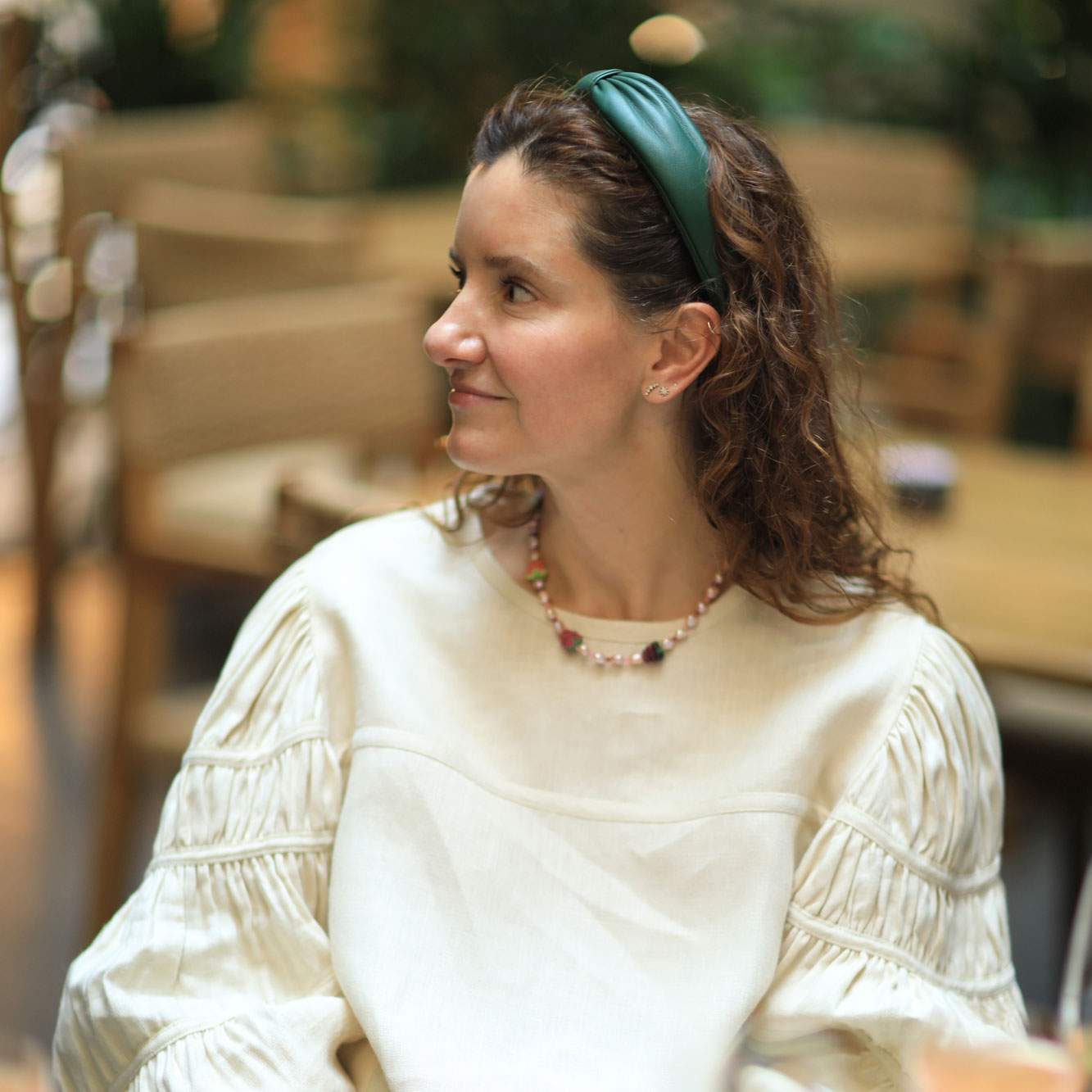 Elena Reygadas
Opened in 2010, Reygadas's restaurant Rosetta highlights Mexican and Italian techniques and ingredients. She has since opened another restaurant, Lardo; a bakery called Panadería Rosetta; and a bar, Salon Rosetta, in Mexico City. Central to her mission is using food to understand and solve social issues in rural areas, as well as education about nutrition and the environment.
---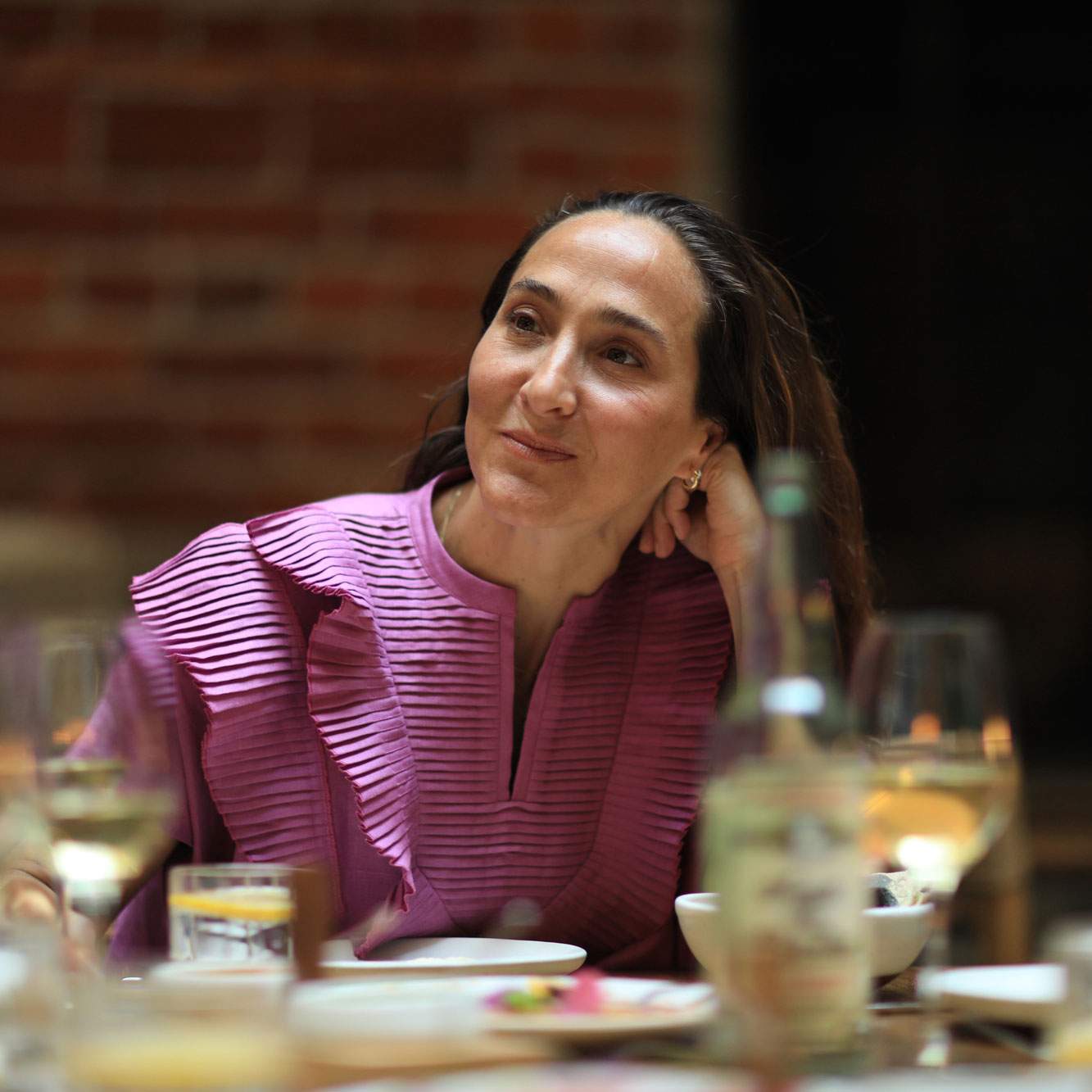 Gabriela Cámara
The chef and restaurateur is behind Mexico City's beloved seafood-focused staple Contramar. Her most recent restaurants include Itacate del Mar and Caracol de Mar, which she opened in 2021 and at which she generously hosts our round-table. Cámara has a keen interest in the politics of food security and organises food events for the Mexican government.
---
Enrique Olvera
Pujol, which Olvera opened in 2000, has consistently been ranked in the top flight of global restaurants. His other restaurants include Casa Teo and Molino el Pujol in Mexico City, Cosmé and Atla in New York and Damian in Los Angeles. Olvera is also a cookbook author and has written extensively about food, sustainability and social responsibility.
---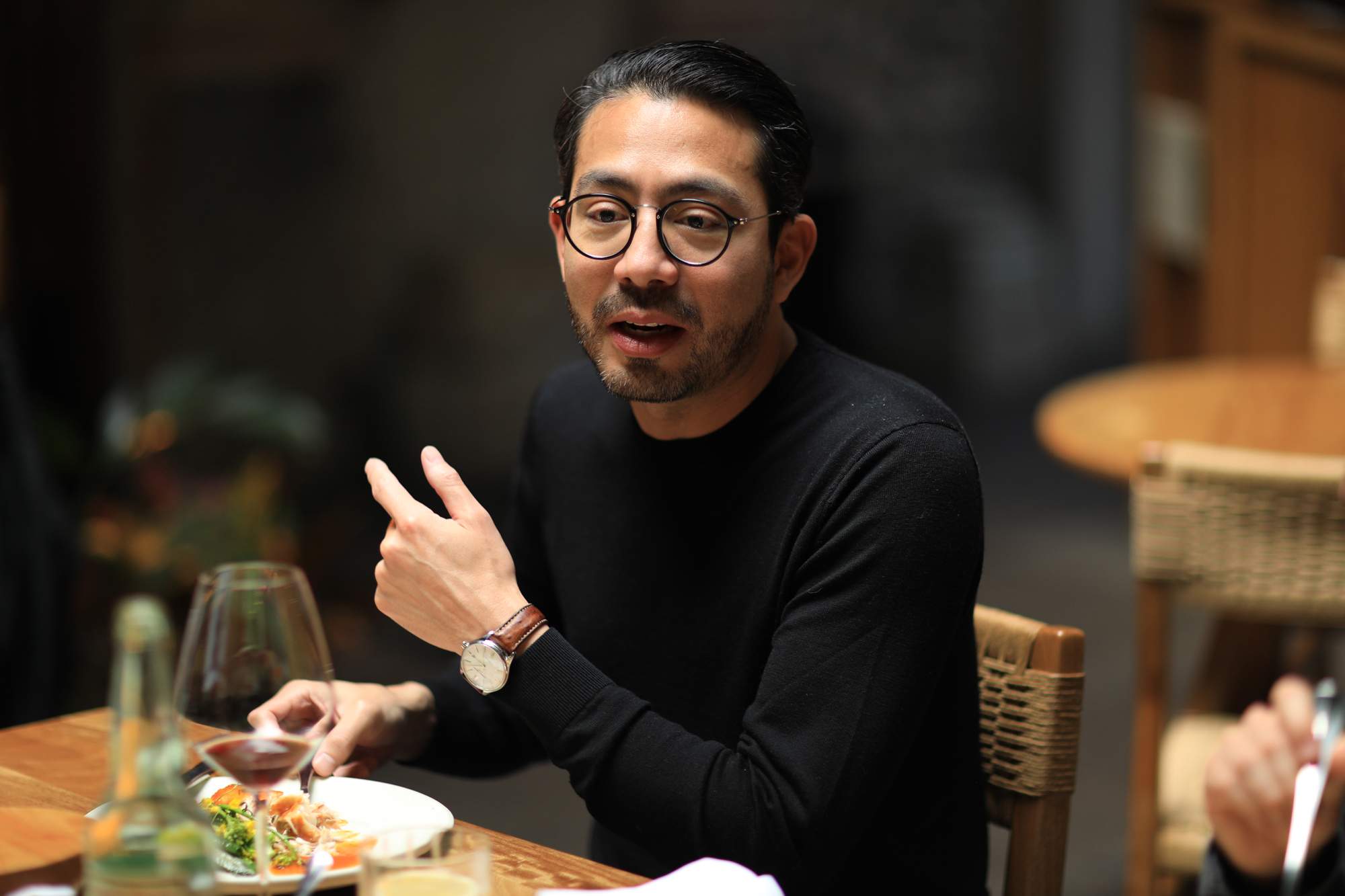 Edo Kobayashi
Born in Tijuana, Kobayashi spent time exploring his heritage in Japan. In 2013 he launched the Edo Kobayashi Group, which specialises in Japanese cuisine and has rolled out numerous acclaimed restaurants across Mexico City, as well as in the US and Japan. His 23 popular spots range from ramen joints to saké bars and even a slick sushi counter at the capital's airport.
---
Mexico city's cuisine has always fizzed but it's only recently that the world has started to take notice. In part this is thanks to a crop of talented chefs, who are putting modern Mexican food on the map. Monocle convened a panel of food folk and experts (armed with tostadas and tequila cocktails) to chew over the fast-changing culinary landscape, ask who's stepping up to the plate and wonder, 'What's next?' for the city's fiery food scene.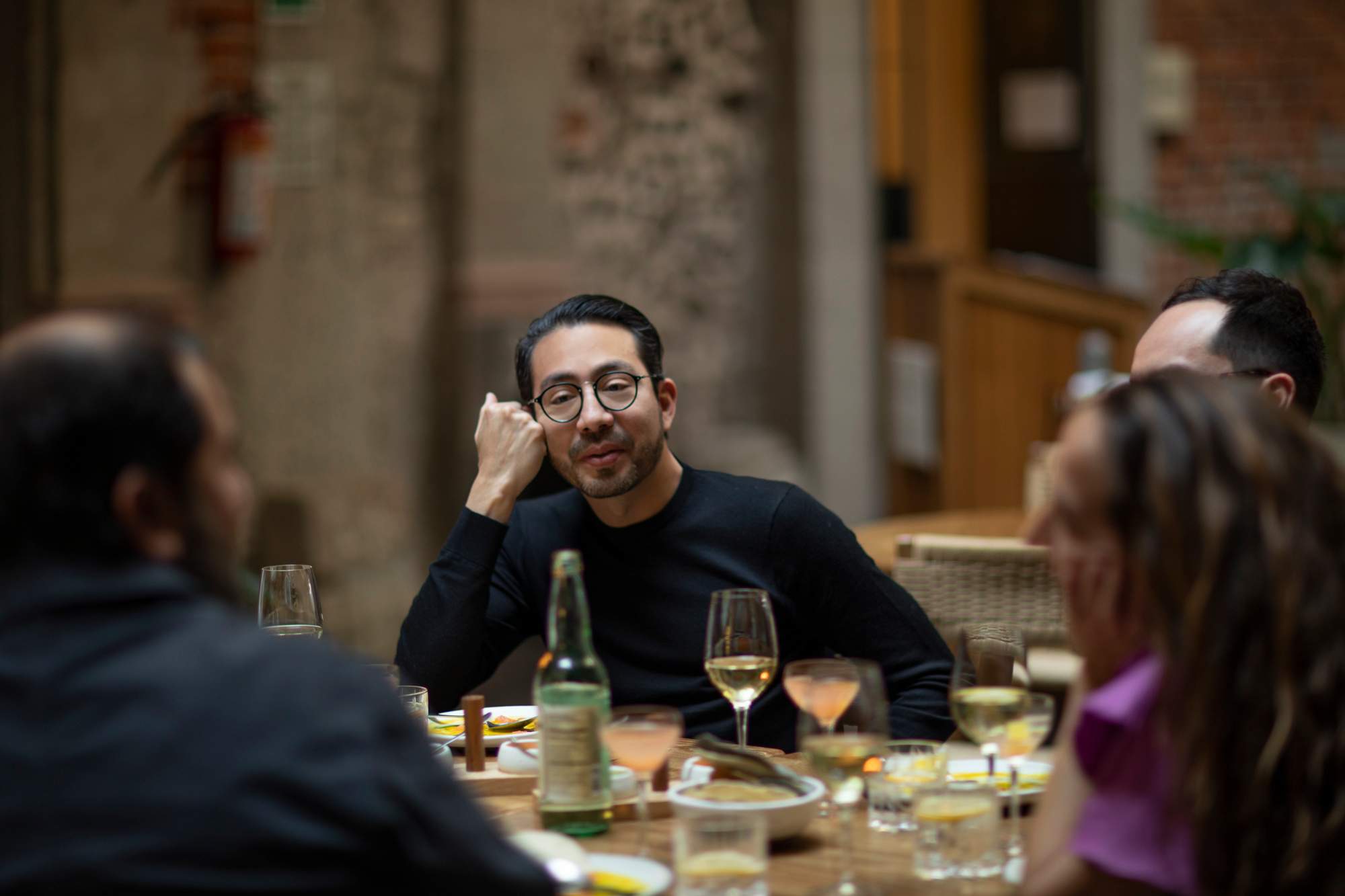 Monocle: Welcome everyone. We're delighted to have you all around the table. Let's start by talking about the ingredients for the success of Mexico City's food scene. And how has the scene shifted in recent years?
Elena Reygadas: Fifteen years ago the Mexican elite would never have gone to a Mexican restaurant to celebrate; we used to go to French or Japanese restaurants for special meals. 
Enrique Olvera: It's also shifted in terms of ownership. Now the most celebrated restaurants in Mexico are personal projects, often by Mexican chefs. You know who the owner is. Also everything starts with the ingredients and that's another key to the success of Mexico; we have a long tradition of using beautiful ingredients. 
Lucho Martínez: And social media. Fifty years ago we couldn't see anything from elsewhere. Now people are coming here hoping to see places, ingredients and landscapes from Instagram. Plus, being the capital of the country, we are a point of trade reaching elsewhere in Mexico. You come to Mexico City and you can go anywhere. 
Monocle: Social media has shifted things. Lucho mentioned that people come to the restaurant, pull out their phones and say 'I want this'. Is this a good thing?
LM: A decade or two ago, you went to a restaurant to be surprised by what you were eating. Today some people show up because you posted a picture of sea urchins a week ago and are disappointed if we don't have any left. 
Gabriela Cámara: Yes, but mostly those are the people who don't care about the food. Or they're ticking a box. But that's the point of a good restaurant, it still surprises you even if you know what you're going to eat. 
Edo Kobayashi: Restaurants are a business too. What Lucho was saying [about social media] sells right now. 
ER: The strength of the food scene here is that it's diverse and you have a panorama. That's not very common; maybe it happens in Tokyo but not in many cities in the world.
Monocle: Now that everyone has their tostadas and cocktails, I want to ask a question. Is there an international appetite for what Mexico City is serving these days? I hear so many more foreign accents here now. 
GC: Mexico City has always been cosmopolitan. Now there are more people coming from, say, New York because they're aware of what's cool and well-known. Contramar has been open for so long and it's always attracted foreigners and expats.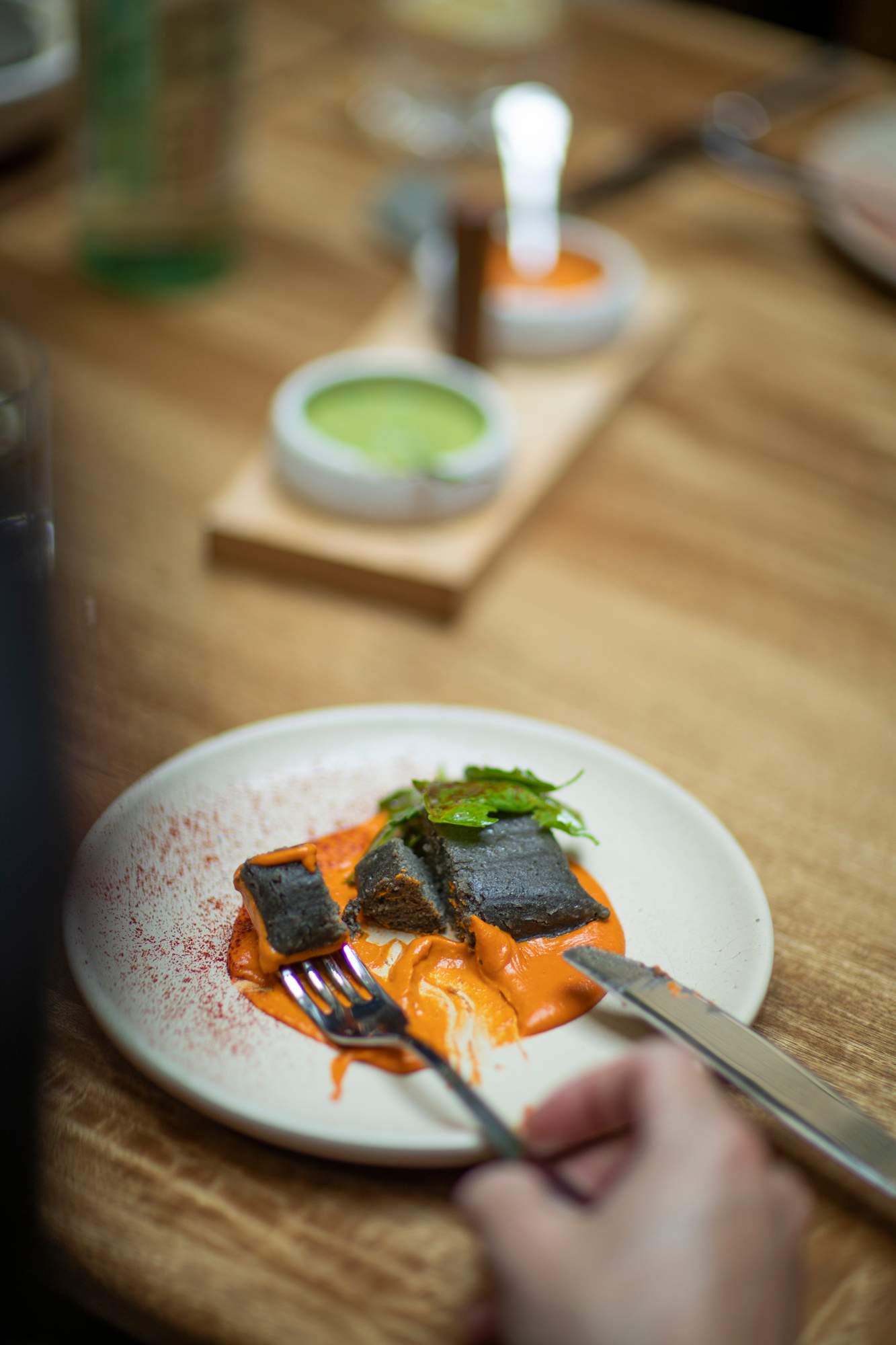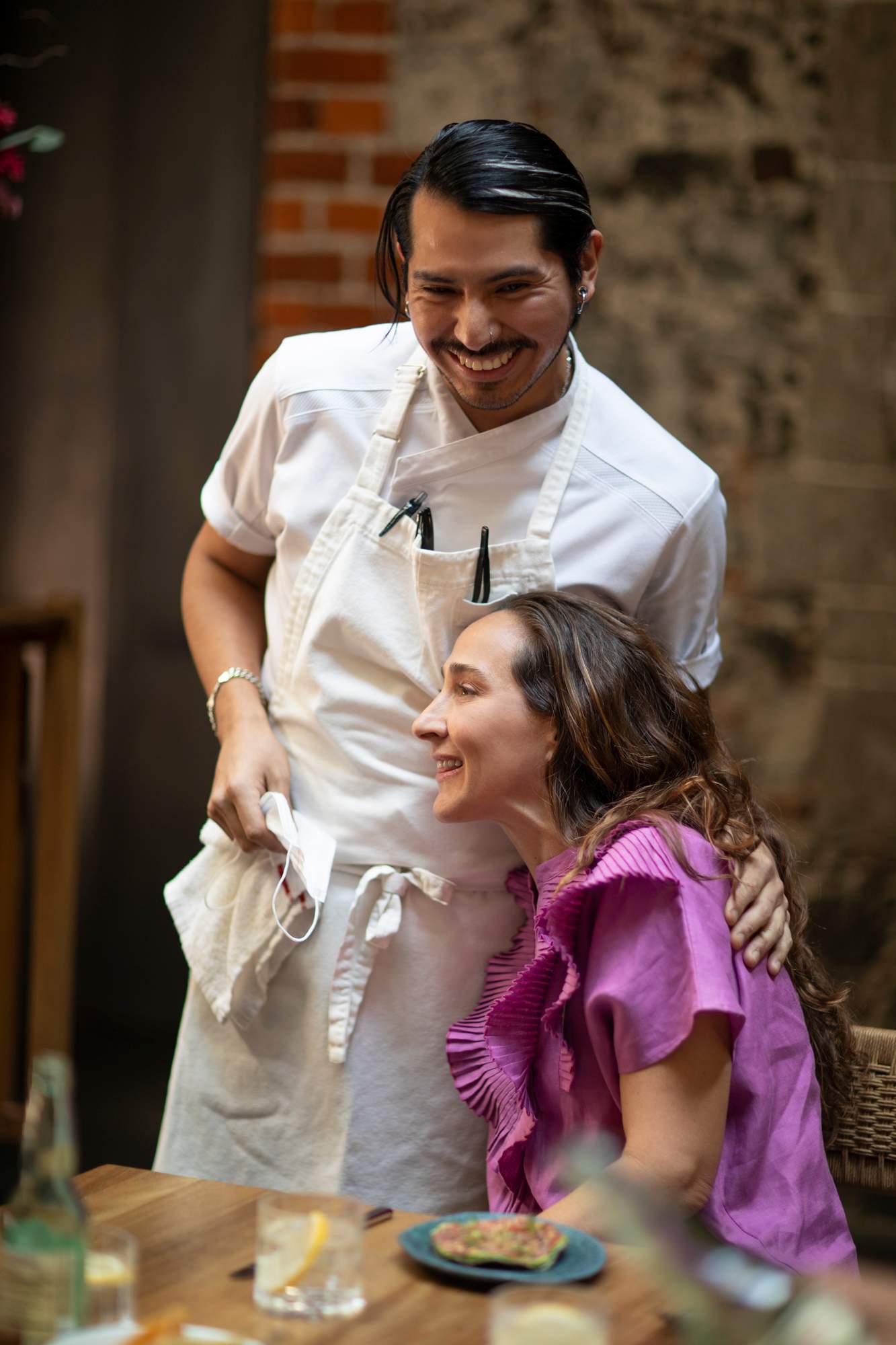 Monocle: Let's talk about ingredients, how have they changed?
GC: For me, the industrialisation of food has been a tragedy. Corn is now genetically modified and it's also transgenic [a modification that makes it pest-resistant] and we have huge companies selling it that also control farming rights. 
ER: But for restaurants, there is a small change we can all make: helping people to be more conscious about what they're eating and the quality – particularly with native ingredients. 
EO: Ingredient-wise what has changed is society's knowledge of the seasons. When we were children we knew mango season and where things came from. People have lost track of that. Some varieties are also more difficult to get. Before, you went to the markets and found many varieties of beans and apples; now everything is more uniform. 
ER: And we import about 50 per cent of our food, which is crazy to me.
LM: We have collectively lost the ritual of just going to the market. Commercial trading brings in everything from everywhere, whenever we want it.
GM: There are so many products that are Mexican, some organic or grown in Mexico, that are then sold by US companies. You'd never know they're from here. The footprint food leaves is a huge issue to me. As mentioned, it has to do with making everything available all the time. To me the idea of having more than you think people need is very US.
EO: Something that Mexico City traditionally always had that was great: you could eat really well at any price level. So if you were eating a quesadilla bought from a street-corner vendor, it was tasty, a beautiful product. Now some vendors are buying processed flour and the "cheese" that's being used isn't even cheese. That's the biggest risk [to our collective health].
LM: Yes, today people don't always even know what they're eating. They just need to eat before going to work. 
GC: We're a culture that's had a lot of training in really enjoying food. That's the beauty of Mexico; you go to Oaxaca and Michoacán and it's mind blowing. 
EO: That's why there are so many four-hour lunches at Contramar, which you don't really see elsewhere in the world. 
EK: [Laughs] I spent four hours there myself last Thursday.
GC: But I find it fascinating that there are some food stalls that do so much better than others. They must be doing something that adds to the flavour.
LM: The salsa?
EK: MSG? [Everyone laughs]
"Is food the one field in which appropriation is allowed, or even encouraged?"
Monocle: Now for a controversial question. Is food the one field in which appropriation is allowed, or even encouraged?
EK: Mexico is starting to attract and generate a lot of new cultures now. Exchange is really good. 
GC: Taco Tuesday, a US idea of Mexican food; now that's cultural appropriation. It's less common now and we've shown people that Mexico has so much more to offer than that but culinary appropriation has always existed in ways that are good and bad. 
ER: Mexican food is so amazing because throughout history we have incorporated so many other things. 
GC: Mexican food isn't static, it's evolving. 
EK: We're in a Mexican restaurant but look at this dish [shrimp aguachile].
ER: In certain areas, cultural appropriation is a very delicate subject but in food we keep breaking traditions and then it gets bigger, and that's Mexico – and that's why it's so rich. Even a quesadilla could be called appropriation.
GC: Recipes and food have always come from some tradition or another. And innovating is a fine line; every time you cook a recipe, you're discovering different ways to do it or adding ingredients. If we always had to eat the same things, life would be so boring.
EK: We're not purists. Elena, your restaurant is one of the best in the world but it has a lot of colours and influences from your travels. 
LM: I can't explain what I'm doing. A guest asks: what kind of food do you do? What's your speciality? And I'm like, "I don't know, I just cook." 
EK (to LM): Like when we went to Japan and you were so influenced by it but were also so hungry to understand French food. And you're from Veracruz! 
ER: Yes, it's your personal expression but people always want to categorise.
EO: It's funny because when we started in 2000 we were criticised because we weren't "Mexican" enough and now we get criticised because we are too "Mexican", like now you're "appropriating" tortillas [points to the food]. 
EK (to GC): Like your famous tostada, today you can see it in Dubai! That's amazing. 
GC: But it's such an easy combination. I took my inspiration from sushi and chipotle mayonnaise and a wonton. So many people order the tostadas and it's "their" version. I love it. 
Monocle: When did the Mexican food scene start to take off?
EO: I think there was a big shift in the early 2000s and then another big shift two or three years ago. The latest was with younger, fresher projects. When we opened the restaurant, doing good food was still a rather serious thing. You wanted to be more gastronomic, it wasn't small restaurants doing casual dining, which is what's happening now.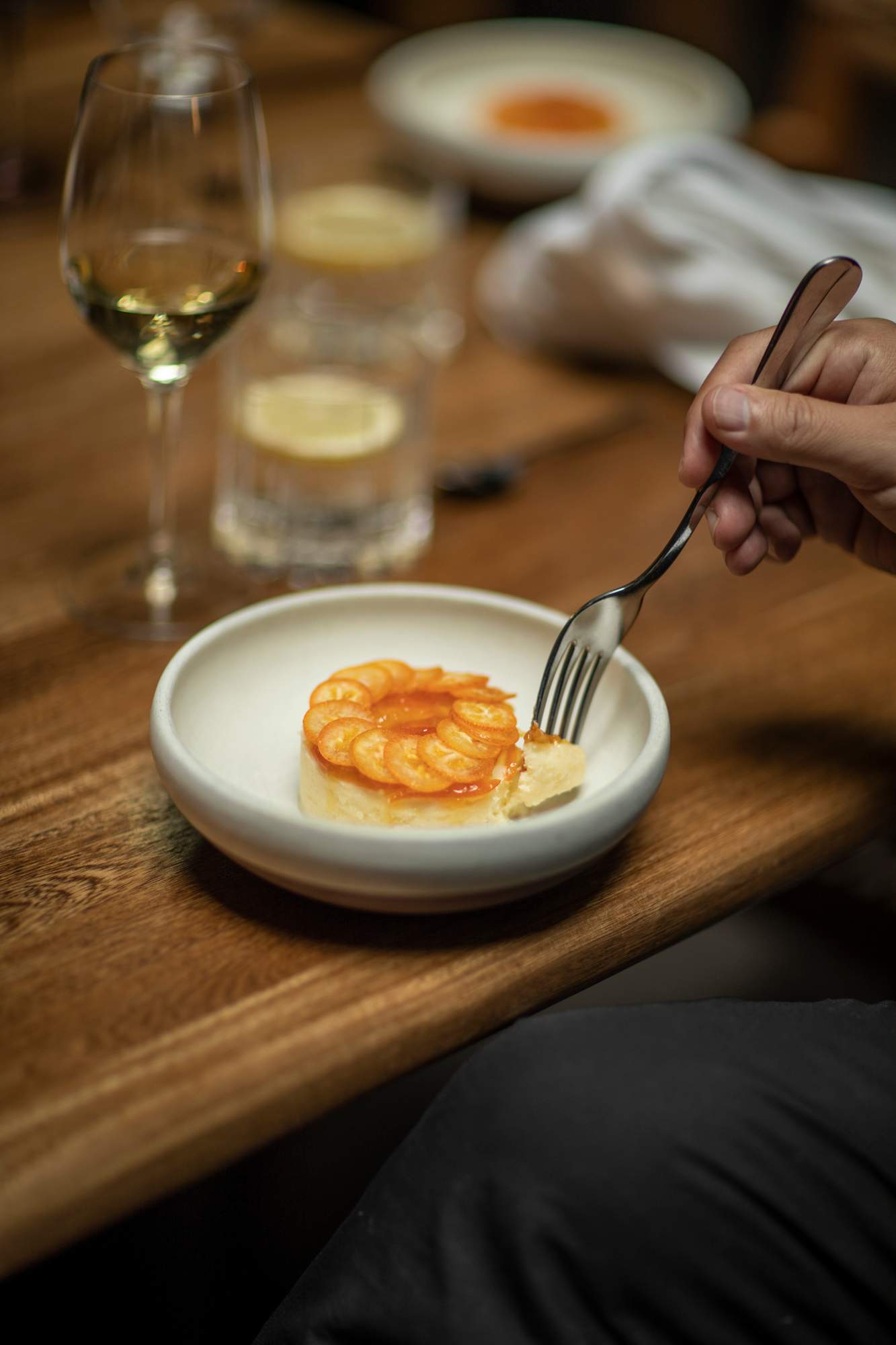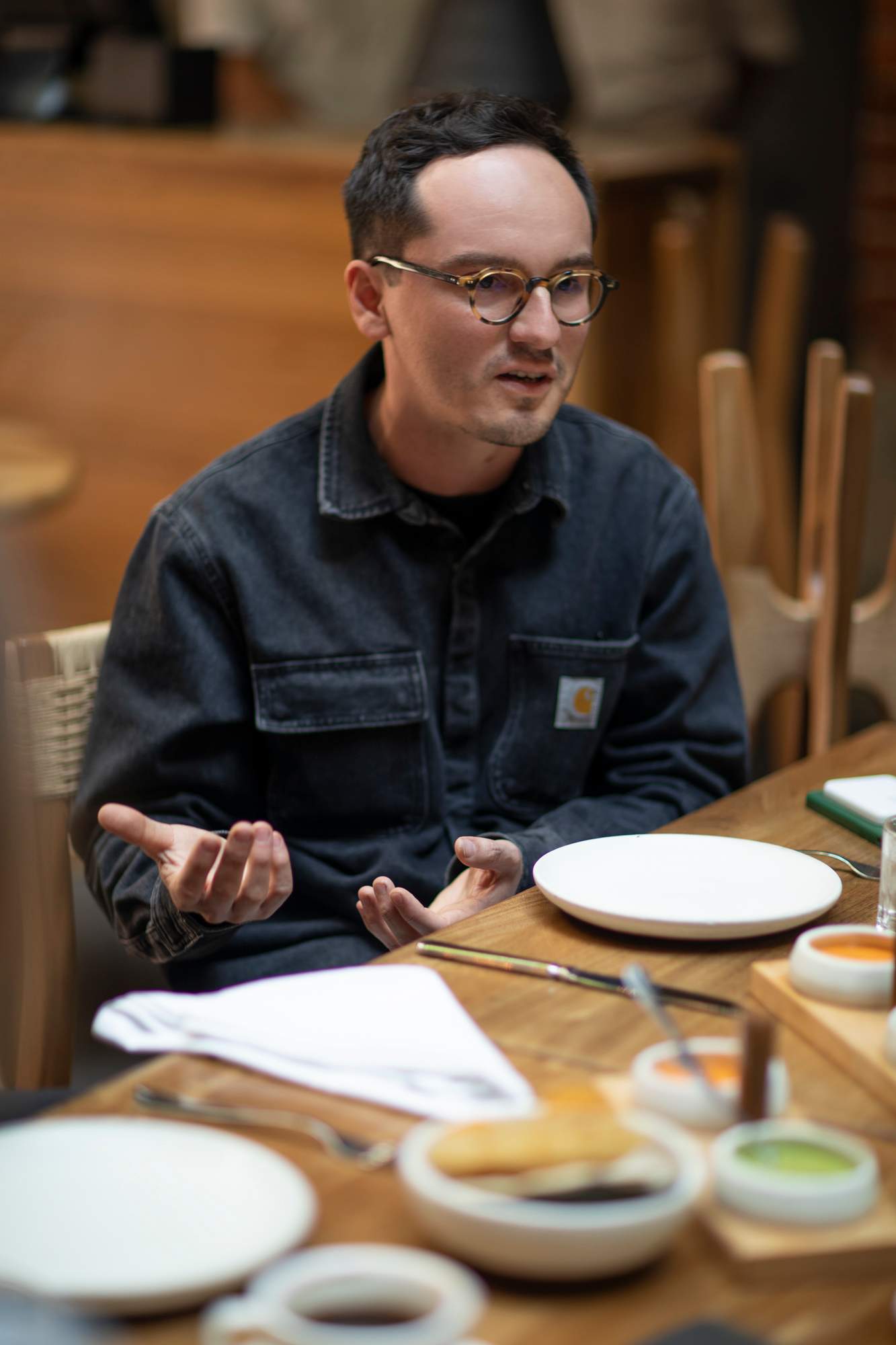 LM: We now have a restaurant culture, back then we did not.
GC: Or was the restaurant culture simply different?
EO: Now people go to the market and see a comal [a food stall where people eat simple dishes prepared on a griddle of the same name] and think it's really sophisticated. That's a huge shift. 
GC: We've always had masa [dough made from maize flour] and tortillas but we were never looking at them because we were looking to Europe and the US. Now we're all looking at what we have and we have so much. That's the beauty of Mexico; traditions are still deeply rooted, even if they're changing. But we are a very small group of people. Most people aren't able to eat freshly made tortillas and a salad picked in their garden. And many people are more excited by McDonald's or Subway. 
ER: …and Maruchan instant noodles. Which can be the sad side.
GC: Or the challenge?
"Now we're all looking at what we have and we have so much. That's the beauty of Mexico"
Monocle: But is affordable, nutritious food a realistic possibility for everyone?
LM: It's a cultural thing...
ER: A structural thing…
GC: It has to do with so many things that have been the issues of humanity forever: the distribution of goods, mobility, how things travel and who gets what. It's so complex.
EO: For instance, right now lemons are crazy expensive.
Monocle: That's a global problem. Supply chains are snarled up and food is so much more expensive all over the world.
GC: But we need to remember that it is expensive to produce good food. If you pay people well, wait for fruit and vegetables to ripen and then eat it near where it's grown, that's a luxury. Transporting it, that's an added cost. It's expensive to eat well. Or to eat the way we like to eat. We like to eat a tortilla freshly made in a milpa [a traditional way to cultivate corn] but how many people have that opportunity?
EO: You want the farmers to get paid well; if they get paid well then they have more money and can buy more corn. But if you're aiming to lower the price of everything, then everyone does badly. 
GC: But the real question is: is it a possibility for everybody to eat well?
ER: Most people don't see the possibility.
EO: But that's what we should aim for. 
GC: Working the land is really difficult and if it's not paid well, who wants to do it? 
EK: I think everyone around the table here is aiming to do better. 
LM: But this is bigger than that, it's a political and cultural thing.
EK: That said, conversations like this are a stepping stone to a better place. If you set a precedent of paying people well and using good ingredients, others can follow; it's already starting to change.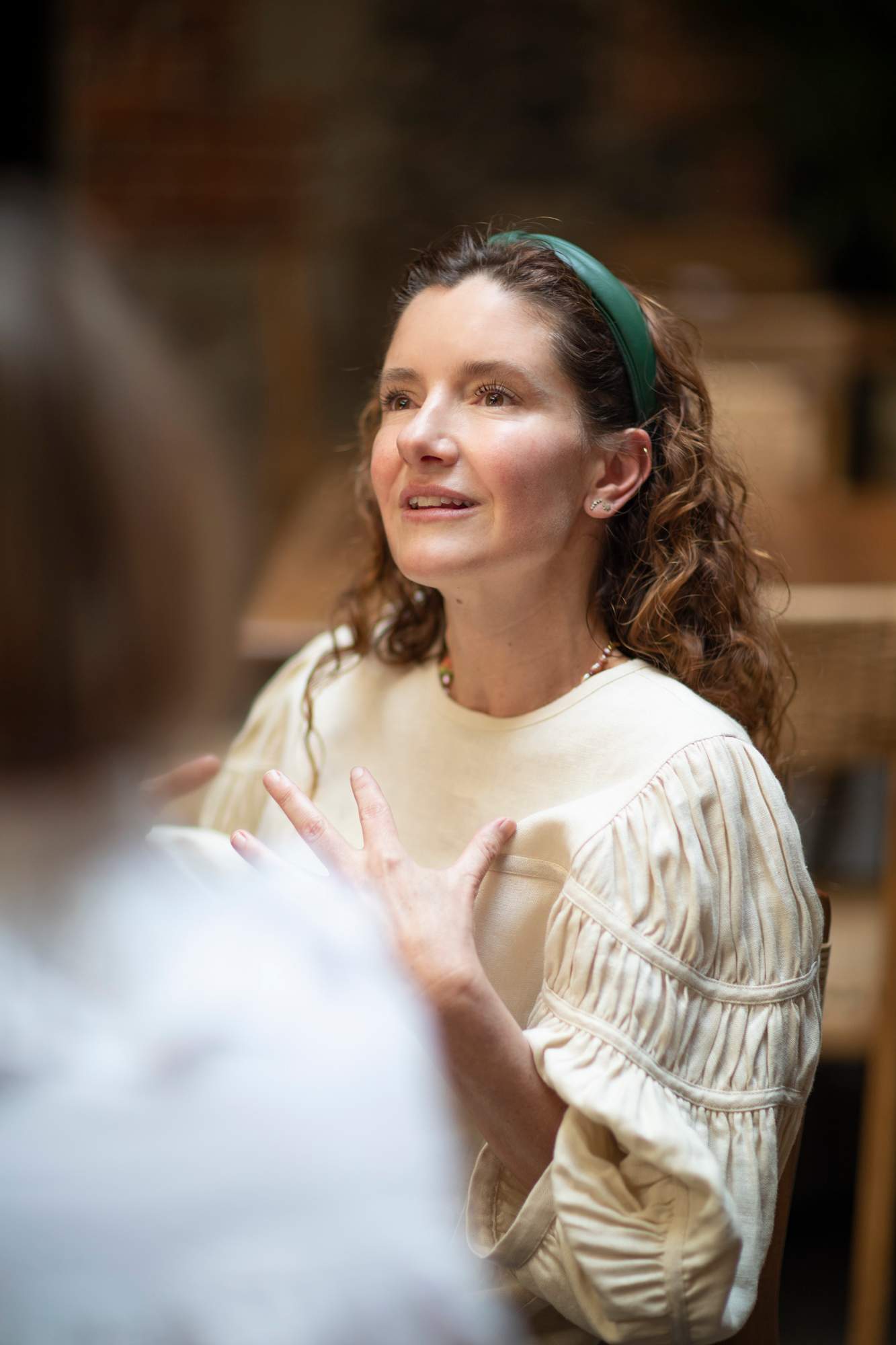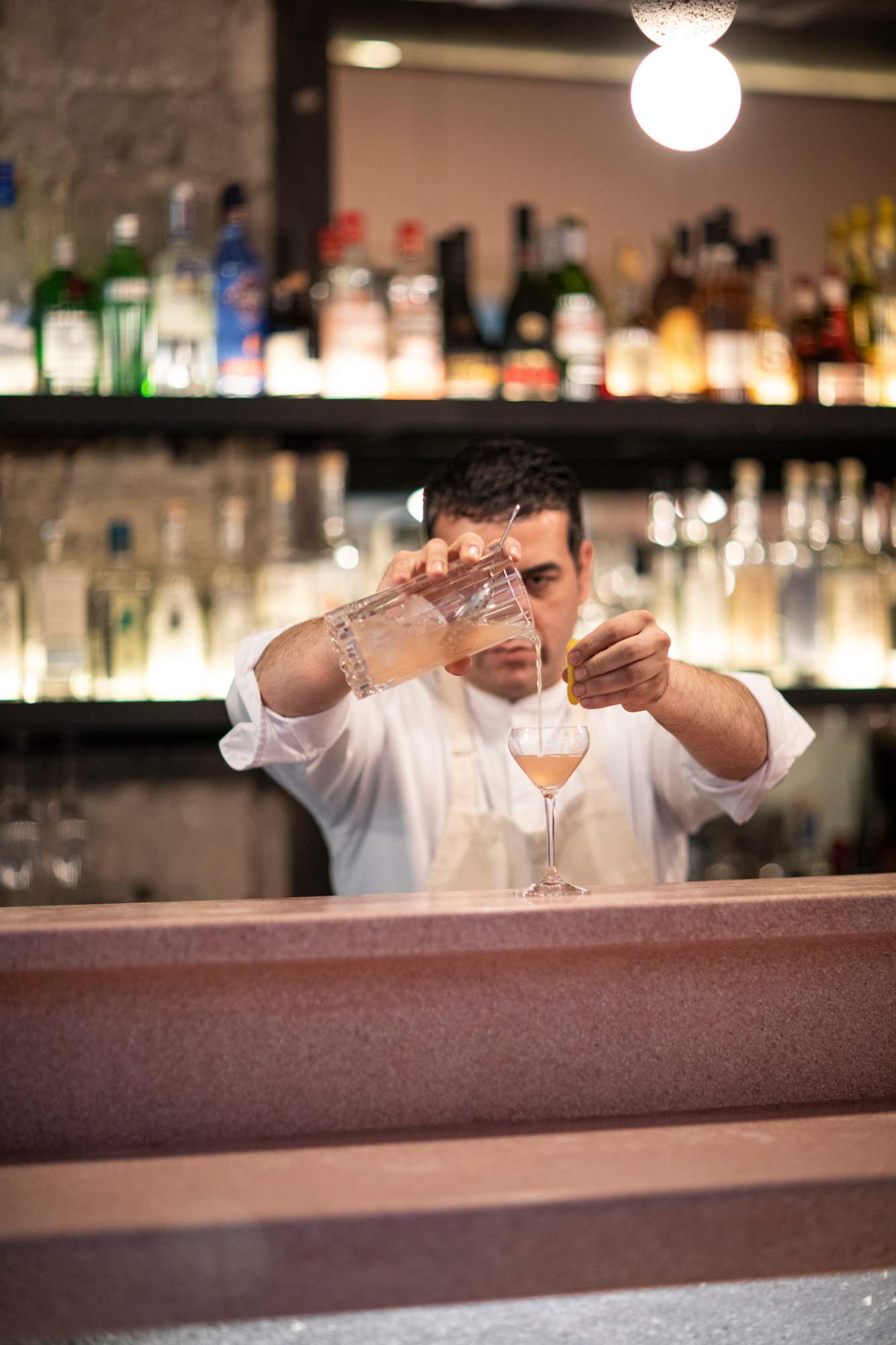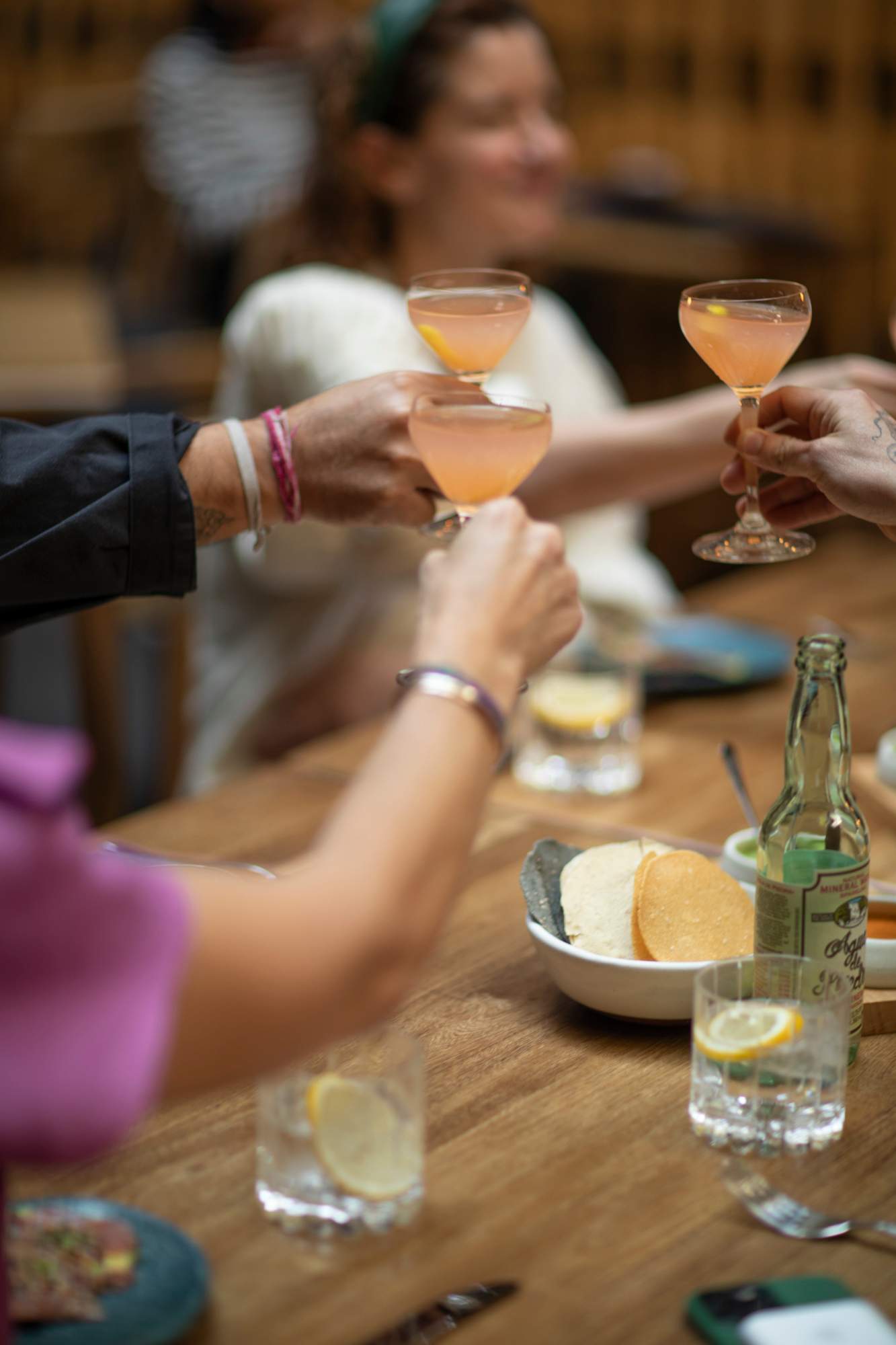 Mexico City address book
Five places to try our chefs' finest.
Em
Inside this slick, inky space, Lucho Martínez's menu riffs on French, Mexican and Japanese fare. 
itsemilia.rest
Restaurante Rosetta
Elena Reygadas' pastas are served inside a beautiful light-filled townhouse.
rosetta.com.mx
Pujol
A seat inside Enrique Olvera's glass-fronted restaurant is one of the most coveted in the city. Snag a seat at the bar for the taco omakase. 
pujol.com.mx
Contramar
There is no better place for a long lunch than Gabriela Cámara's classic seafood joint.
contramar.com.mx
Le Tachinomi Desu
Edo Kobayashi's standing-only saké and natural-wine bar, is ideal for a late toastie and a nightcap.
edokobayashi.com