Business: Retail survey / Global
Talking shops
As shoppers return to high streets, what can they expect to find? We take the pulse of the world's retailers.
What does the future of retail strips and high streets look like around the world? After two years of stay-at-home orders and lockdowns the answer is – "not good". Vacancy rates remain obstinately high and there's a limit to how many pop-ups any neighbourhood can cope with (let alone the conversion of endless shops into miniature ugly warehouses for app-based delivery firms that promise to get your beer order to your door in 15 minutes). But don't be glum. New formats and formulas are promising to turn things around, as are ambitious folk who understand how to make shopping appealing.
Over the following pages we look at how cities have fought back and how simple things, such as dedicated owners, good food and going back to your roots, can inject some magic into stuttering retail zones. And why does any of this matter? What's wrong with just ordering everything online? Well, a thriving high street creates jobs, becomes a community builder, and provides a place for people to rub shoulders with all sorts of folk. A humming strip can offer a space for people to become entrepreneurs, lift the mood on a dreary day or just encourage you to try things for the first time.
We are firm believers that retail matters – and at every level, from luxury to corner shop. Yes, there's a place for clicking away online but unless you want even more delivery drivers clogging the streets, then a trip to the shops can be a virtuous thing to embrace. So come on, grab a tote – we've got shopping to do. 
---
1.
Healthy appetite 
Los Angeles
---
case study:
Erewhon 
It's 11.00 on a sunny morning at Erewhon, an airy, luxury grocery shop in Santa Monica that's bustling with a post-yoga crowd. Shop director Mike Bowen takes a moment to admire the latest batch of sea-moss gel. "You can eat it just as it is," he says, holding up a pot of beige, which we're told is a hit with shoppers and goes well in a salad. 
Only in Los Angeles could a niche grocery shop named after a satirical utopia from a Victorian novel become a retail sensation. Michio and Aveline Kushi set up Erewhon in 1966 as a stall in Boston selling macrobiotic and organic foods. The brand expanded to LA and was just one shop when it was snapped up in 2011 by entrepreneurs Tony and Josephine Antoci, who caught the broader consumer wave of "eating clean". There are now seven Erewhons around Los Angeles, with three more shops due to open by next summer. "I'm inundated with calls from mayors who want us in their cities," says Yuval Chiprut, its head of development.
Many of Erewhon's customers come for its prepacked daily meals and its meticulously sourced ingredients. The grocer's aisles are festooned with hand-painted signs detailing, for example, exactly where a certain kombucha came from. It can be easy to smirk at the LA-ness of Erewhon. But for all that, it feels like a proper grocery store, suitable for the weekly shop, and not just a fad health food outlet.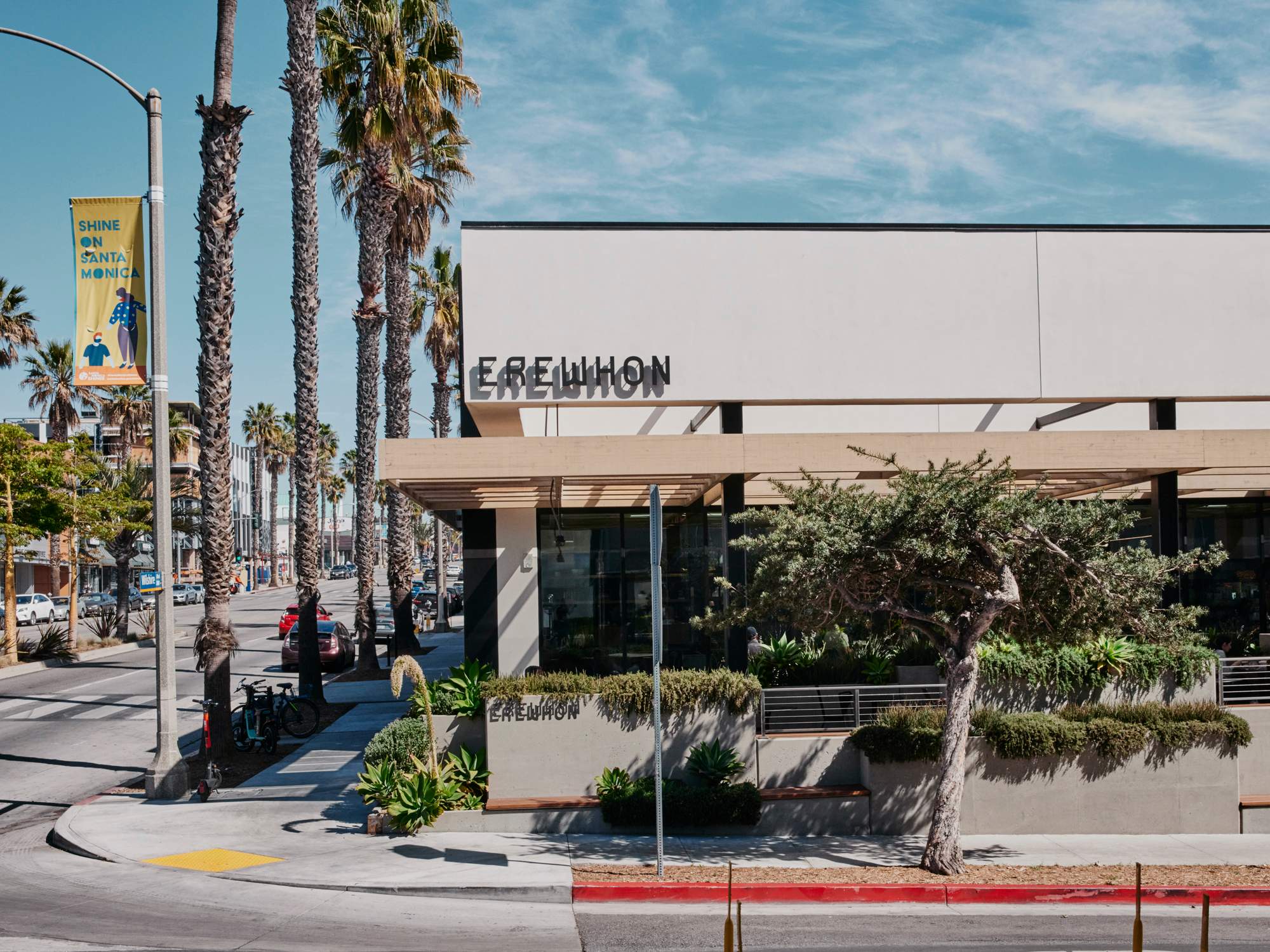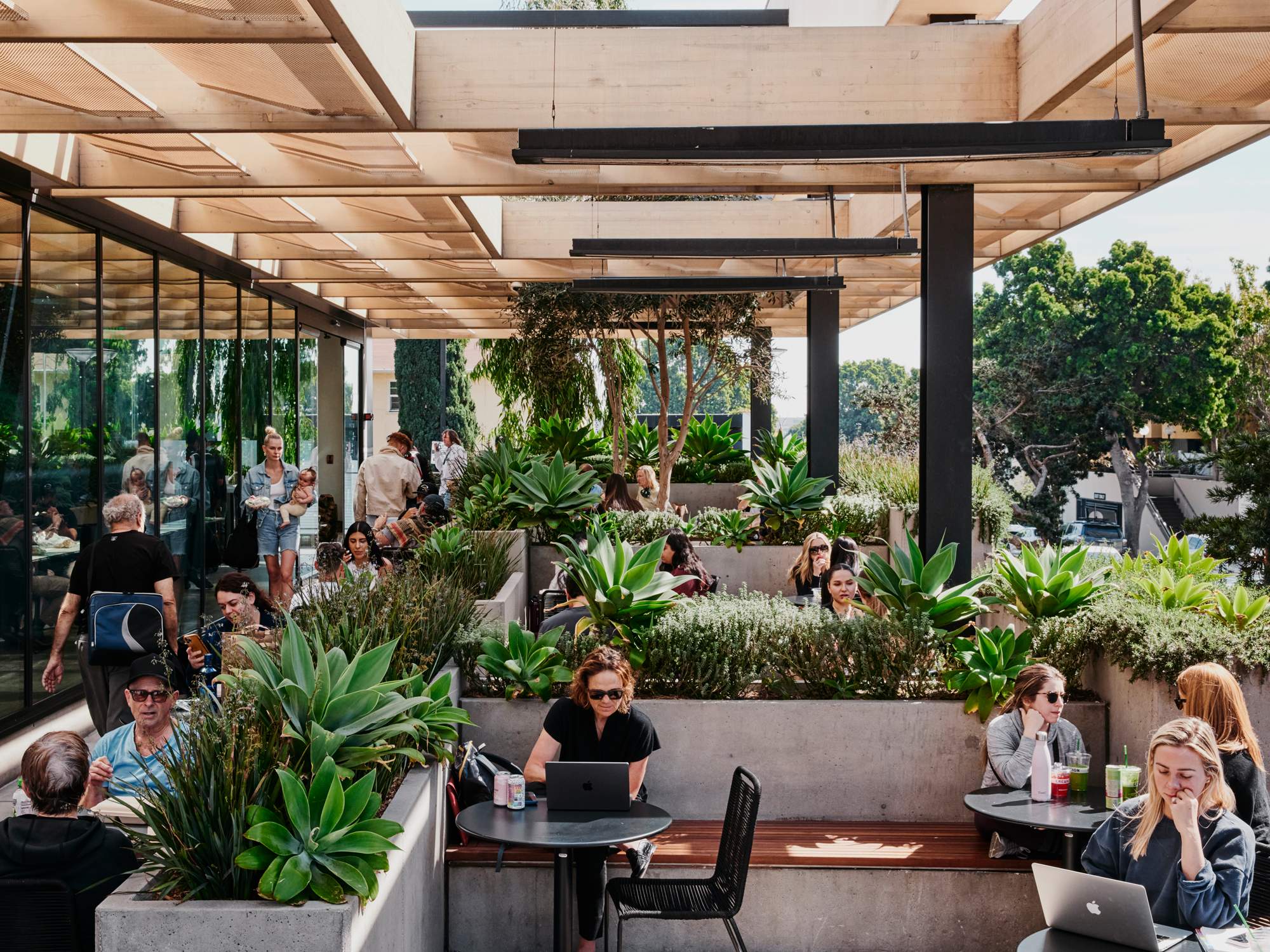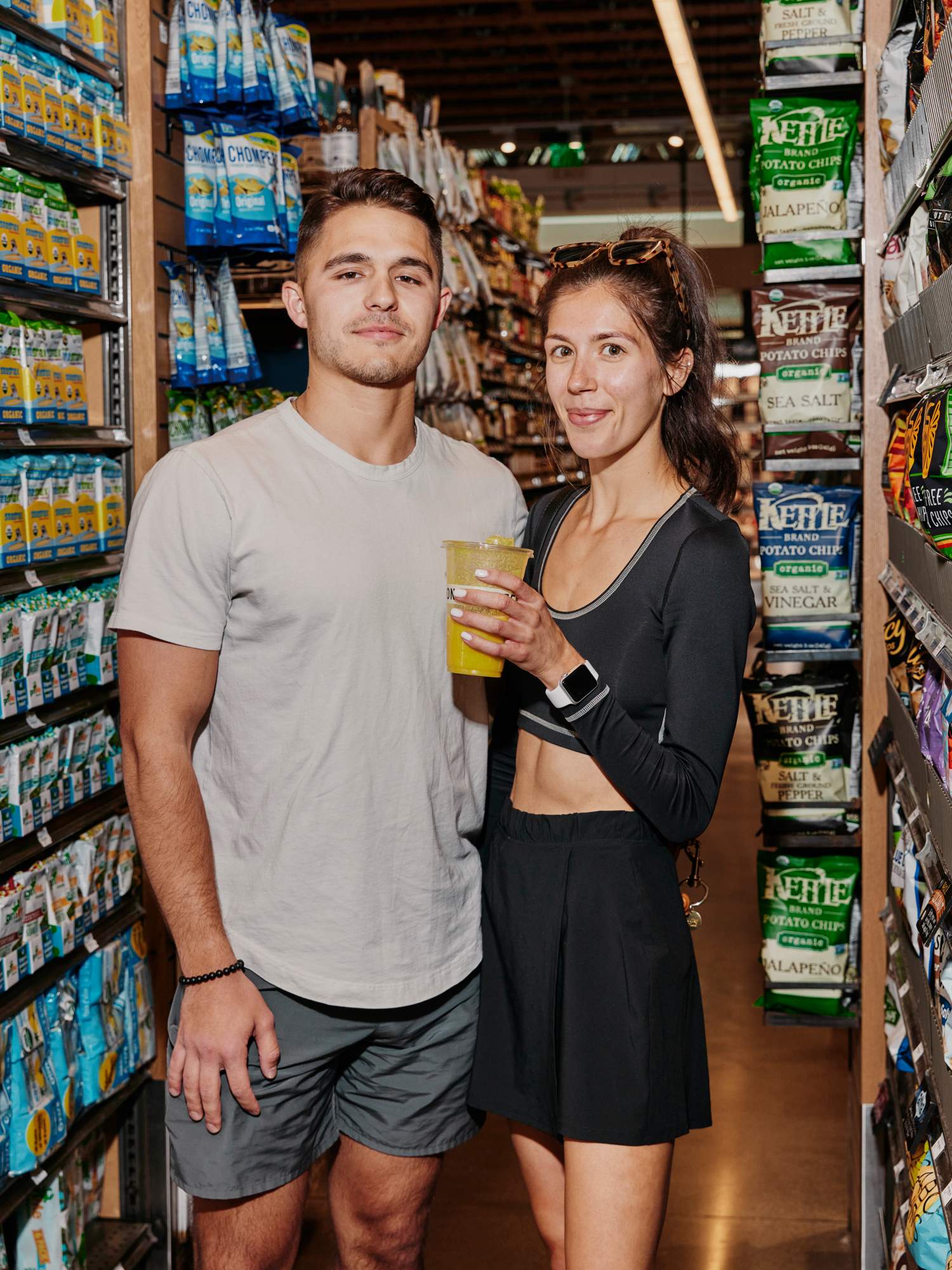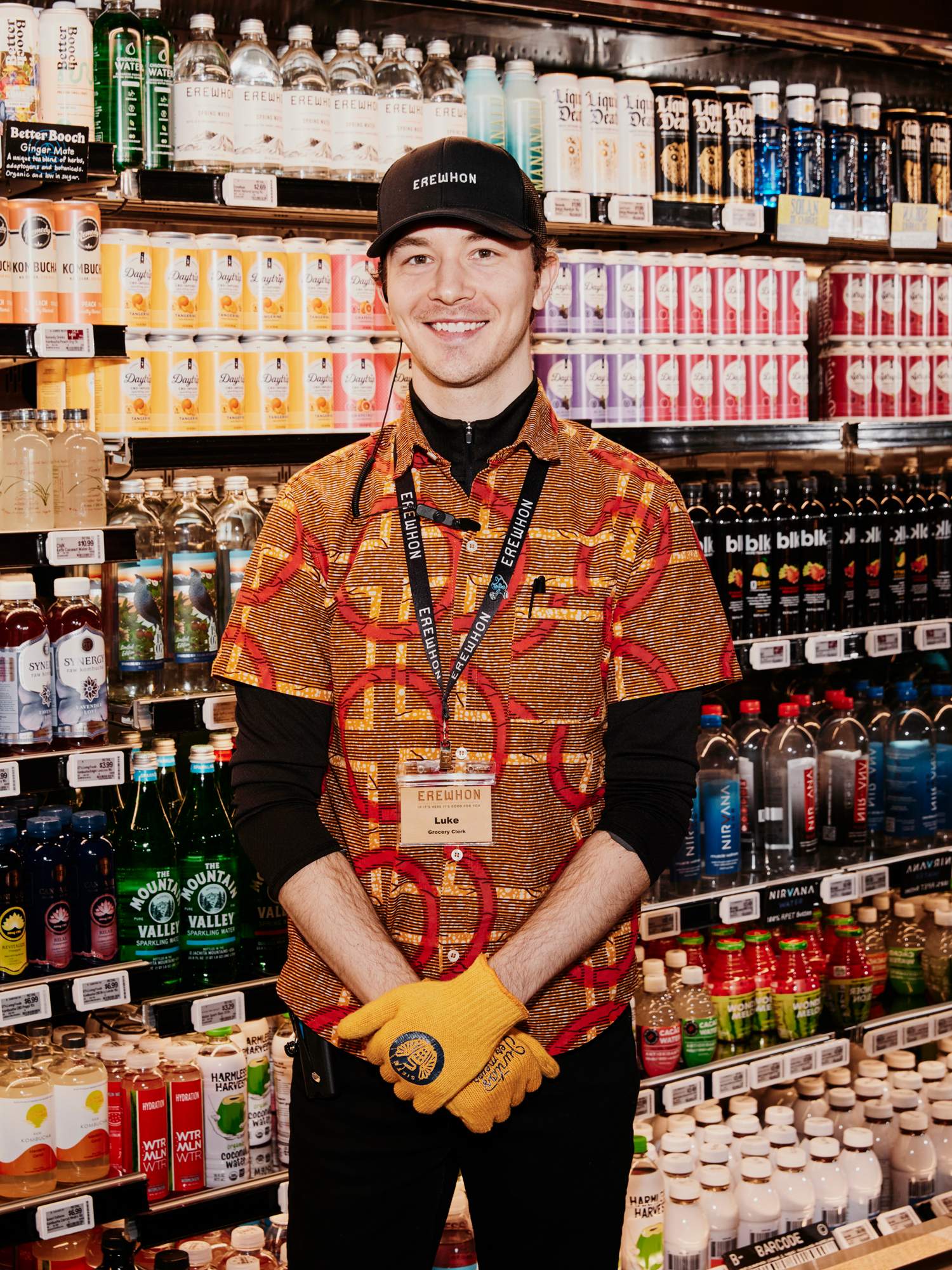 ---
2.
Back to the future 
Bangkok
---
case study: 
Central: The Original Store
Today, Thailand's Central Group, owned by the Chirathivat family, is a powerful player in retail, hospitality, property and much more. Before the pandemic, the company hired Belgian architect Vincent Van Duysen and Japanese studio Tripster to go back to basics and reimagine the company's first-ever shop on Bangkok's Charoenkrung Road. 
The building is a modest five-storey shophouse but it is still seen by the company as a reflection of its core values, boasting quality design, a well-curated tenant mix and a surprising concept. The project was overseen by Central Embassy's managing director Barom Bhicharnchitr. While the space has been updated to encompass a restaurant, café and music lounge, the heritage of the business (Barom's great-grandfather Tiang Chirathivat and grandfather Samrit Chirathivat established the original business in the middle of the last century) plays a key role.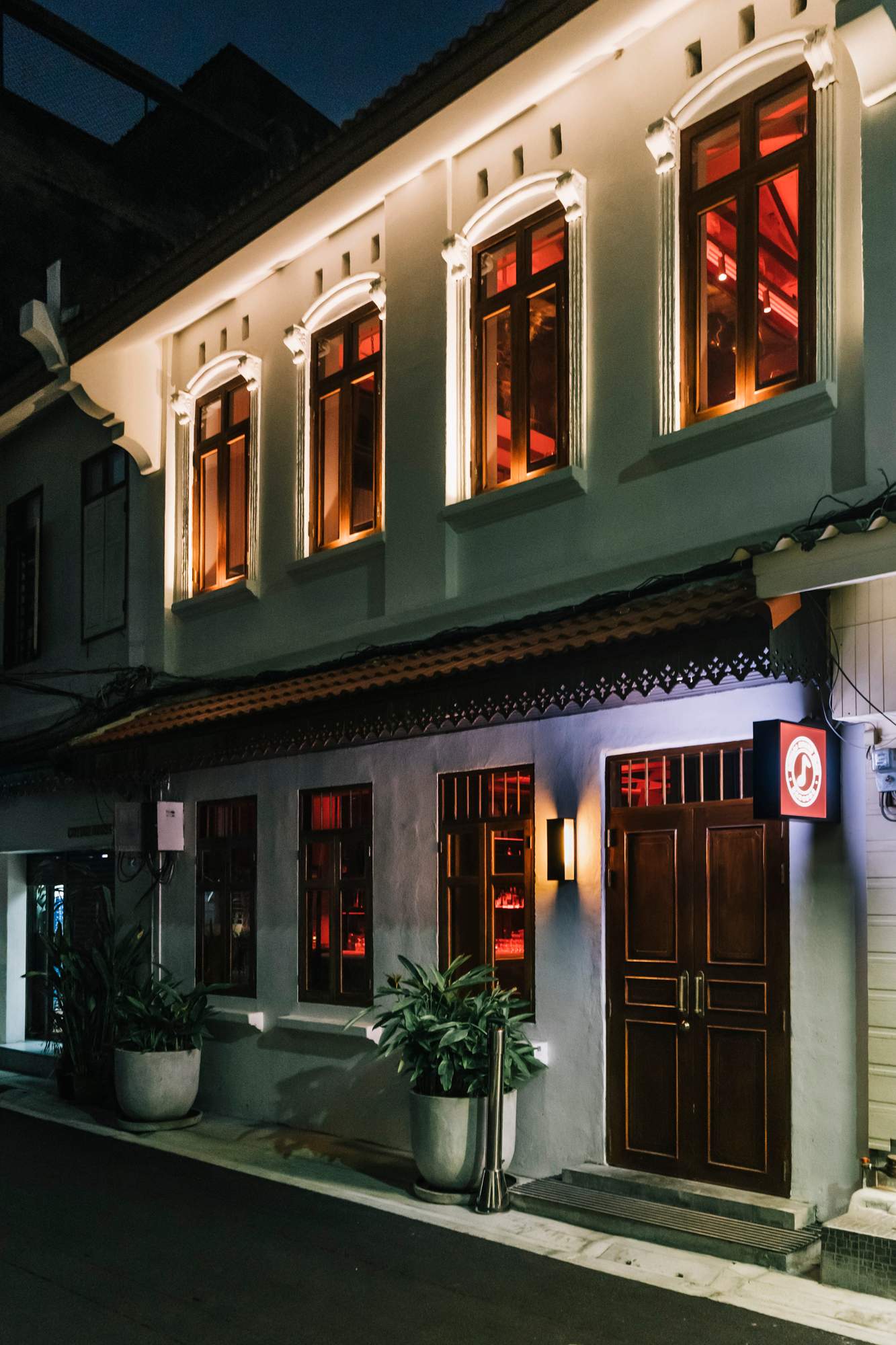 "The building's rich history offered plenty of inspiration," says David Thompson, a Michelin-starred chef who champions Thai food in restaurants across the city. Here he operates Aksorn, a busy spot serving classic Thai dishes. Other links to the past include Kolophon, a unique and beautifully designed library, which holds books from Thailand's postwar period. The ground floor is reserved for retail, selling everything from vintage issues of Time magazine to T-shirts sporting monochrome photos of Bangkok's bustling streets in the 1950s. 
---
3.
Local heroes
Melbourne
---
Hospitality and retail in the world's most locked-down city suffered dreadfully during the pandemic. Melbourne's shopping thoroughfares lost foot traffic and thousands of businesses closed down. With residents mandated to stay inside or within a few kilometres of their homes, "destination" venues began to cater more specifically to locals, cultivating a true spirit of community born of necessity.
At a time when outdoor exercise provided the only reprieve and takeaway (no matter how gourmet) became essential, restaurants and retailers offering click-and-collect services performed well. This is where the independent nature of Melbourne's hospitality and retail scenes shone through. Premium restaurants sold diy kits of their most cherished dishes and many brands decided to avoid Uber Eats, asking existing employees to deliver products directly to the doors of customers.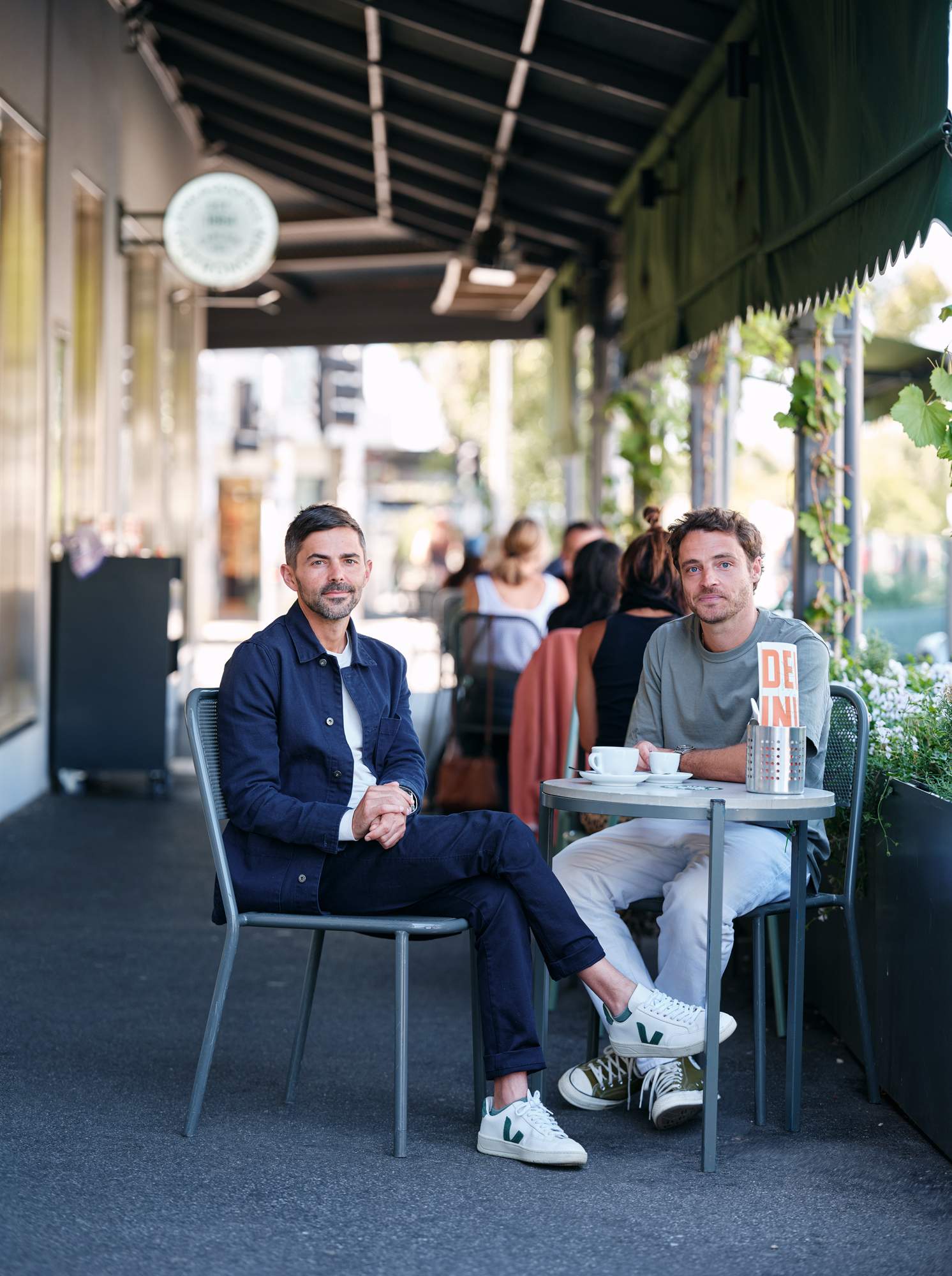 case study: 
King and Godfree 
In 2018 cousins Jamie Valmorbida and Luca Sbardella completed the transformation of the King and Godfree building in Melbourne's Little Italy into a busy retail and dining precinct. The heritage building belonged to their Italian-born grandfather, Carlo Valmorbida, who ran it in the 1950s as a humble grocery shop that served the immigrant population and helped to introduce delicacies such as parmesan cheese to the city's palate.
Today the building houses a rooftop bar, wine shop and cellar, gelateria and café-deli hybrid. Sitting on the corner of two busy roads, it is the centrepiece of King and Godfree precinct, which is accessed through a web of tucked-away paths. "When it comes to hospitality, Melburnians love an adventure," says Sbardella of the design concept. "They don't want it to be too easy to find."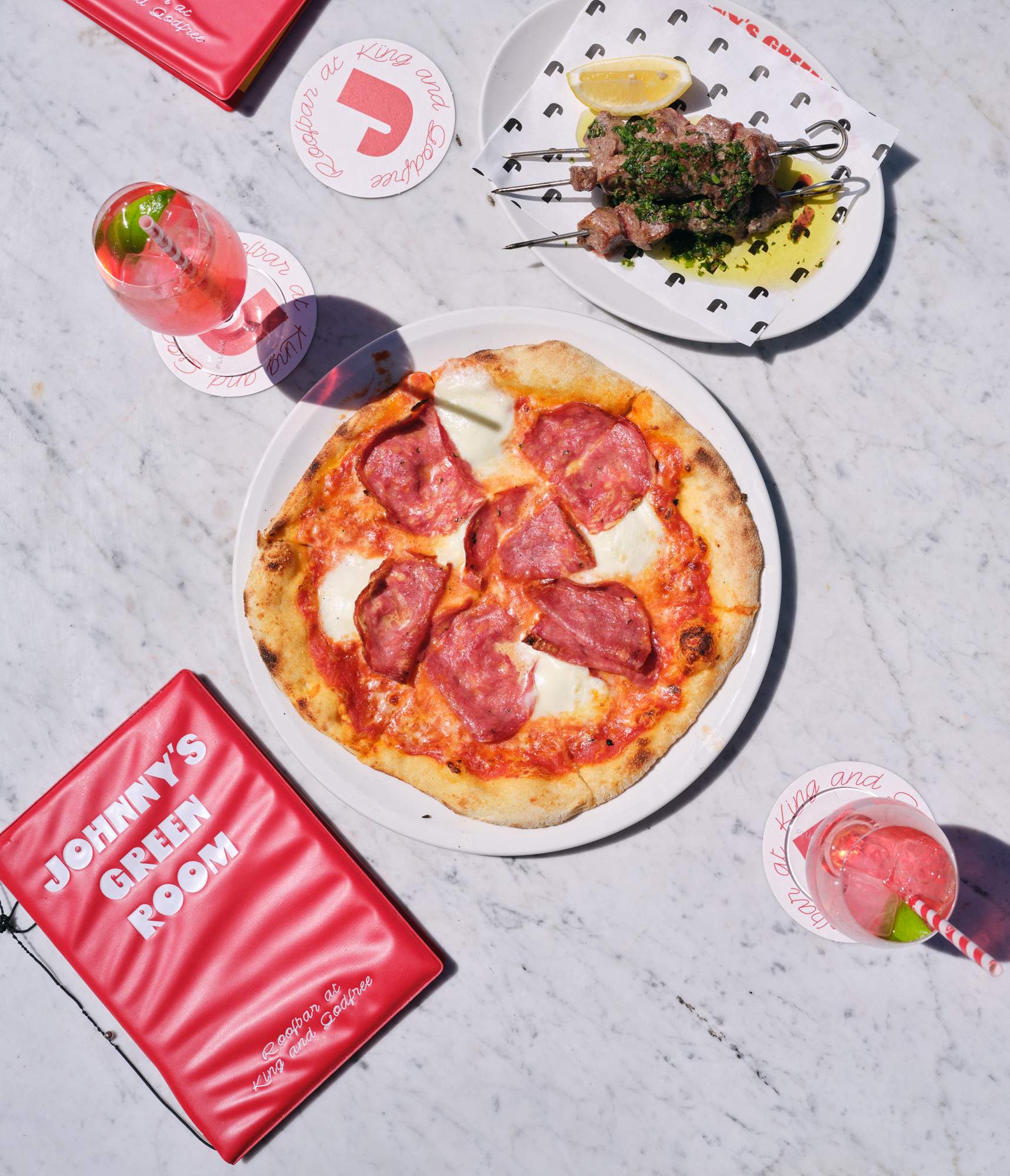 When the pandemic began and dining inside was no longer permitted, the cousins reverted to Nonno Carlo's model, trading on the ground floor as a light-filled, spruced-up grocer, stacked with Italian supplies. Now a permanent fixture, the offering includes fresh pasta, tinned tomatoes, olive oil, coffee beans, fresh sourdough and produce from Victorian farmers. "In the long-term we were always very focused on reviving our deli," says Sbardella. "It was a fundamental part of our history and it's important for the community to have somewhere to shop other than the major supermarkets."
Though Valmorbida and Sbardella own and operate almost all of the hospitality venues, their idea was for each to have its own Italian-accented identity to attract a different demographic of patrons and widen their appeal. While the vibrant red graphics and DJ sets at rooftop bar Johnny's Green Room pull in students from nearby Melbourne University, the downstairs coffee bar with its classic awnings takes its cues from Milan and attracts a distinctly older crowd of customers, many of whom have been coming to King and Godfree for the past 70 years.
Renting out spaces in the adjoining Faraday House building are a design practice, music promoters and Australian skincare retailer Grown Alchemist. With a view to sustainability, King and Godfree also cultivates a large vegetable garden to service the kitchen and reduce waste. "Today the building has something for everyone, from a morning espresso and pastry in the deli to an evening of cocktails and snacks on the rooftop," says Valmorbida. "Every venue complements rather than competes with each other and offers the community something new and unique."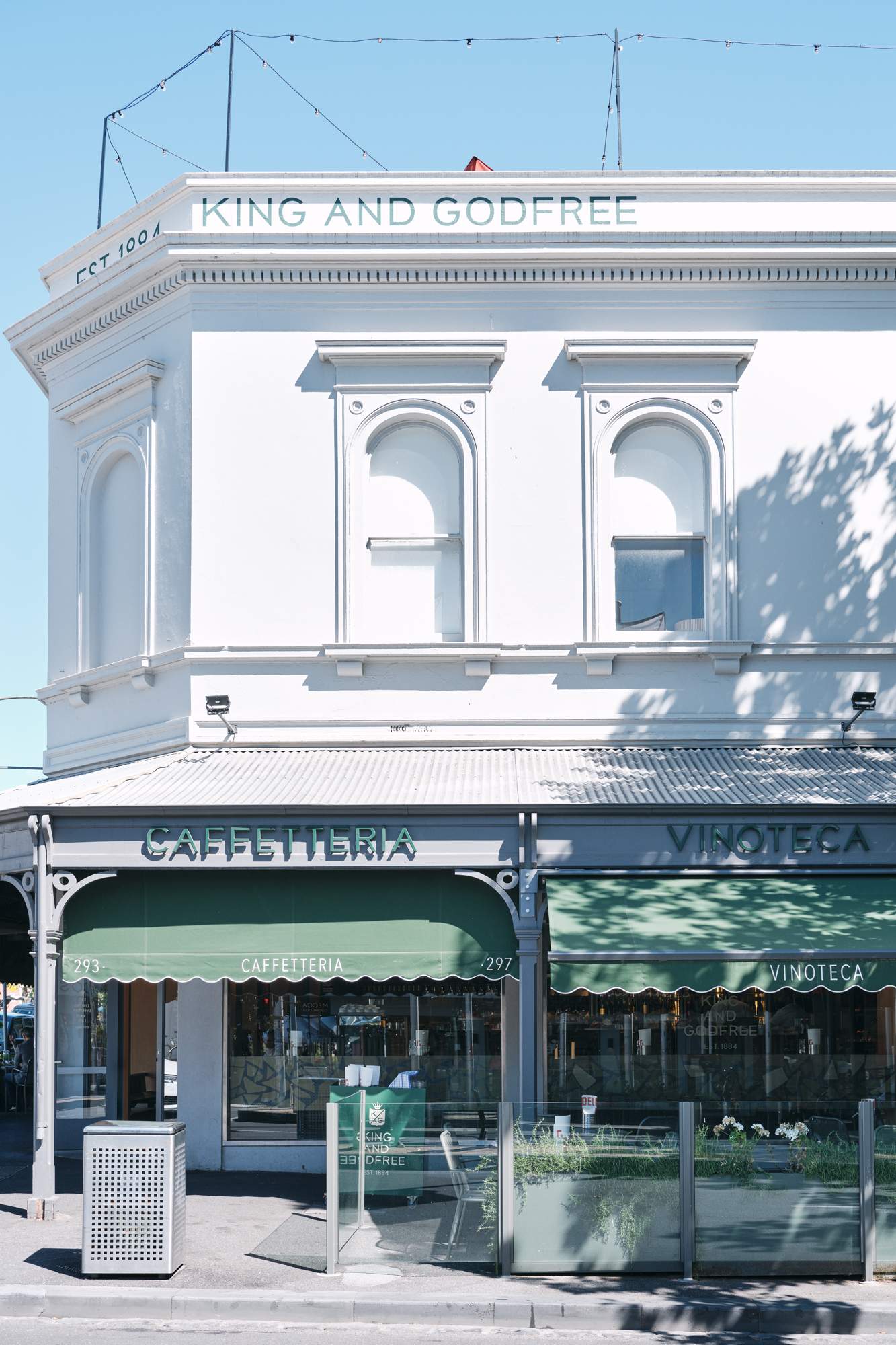 Why it works
Melbourne's hospitality venues became retailers during the pandemic, providing essentials in the form of takeaways and focusing on people in their neighbourhood, rather than depending on visitors travelling in from distant lands. As these restaurants reopen, retailers should look to their example.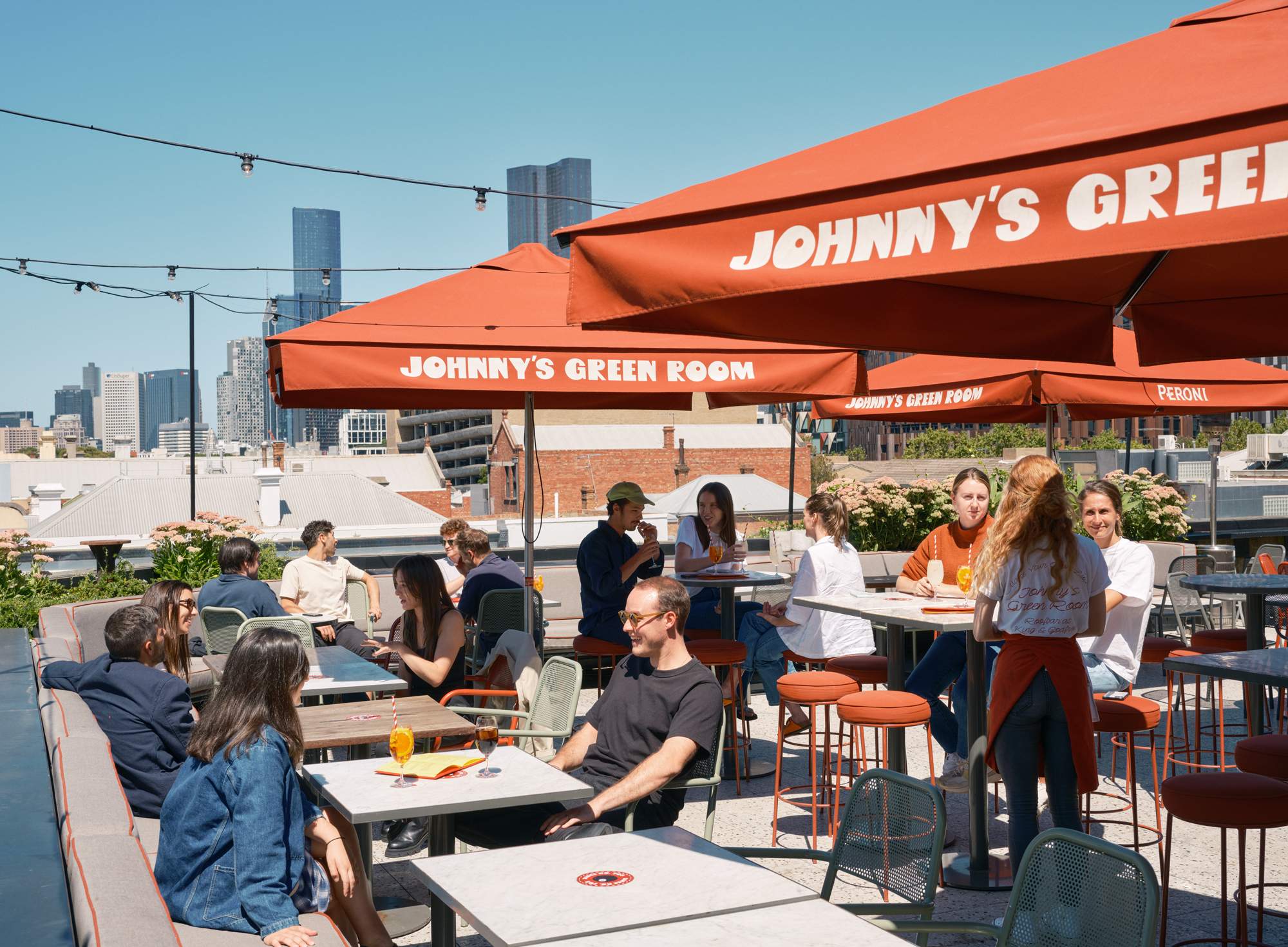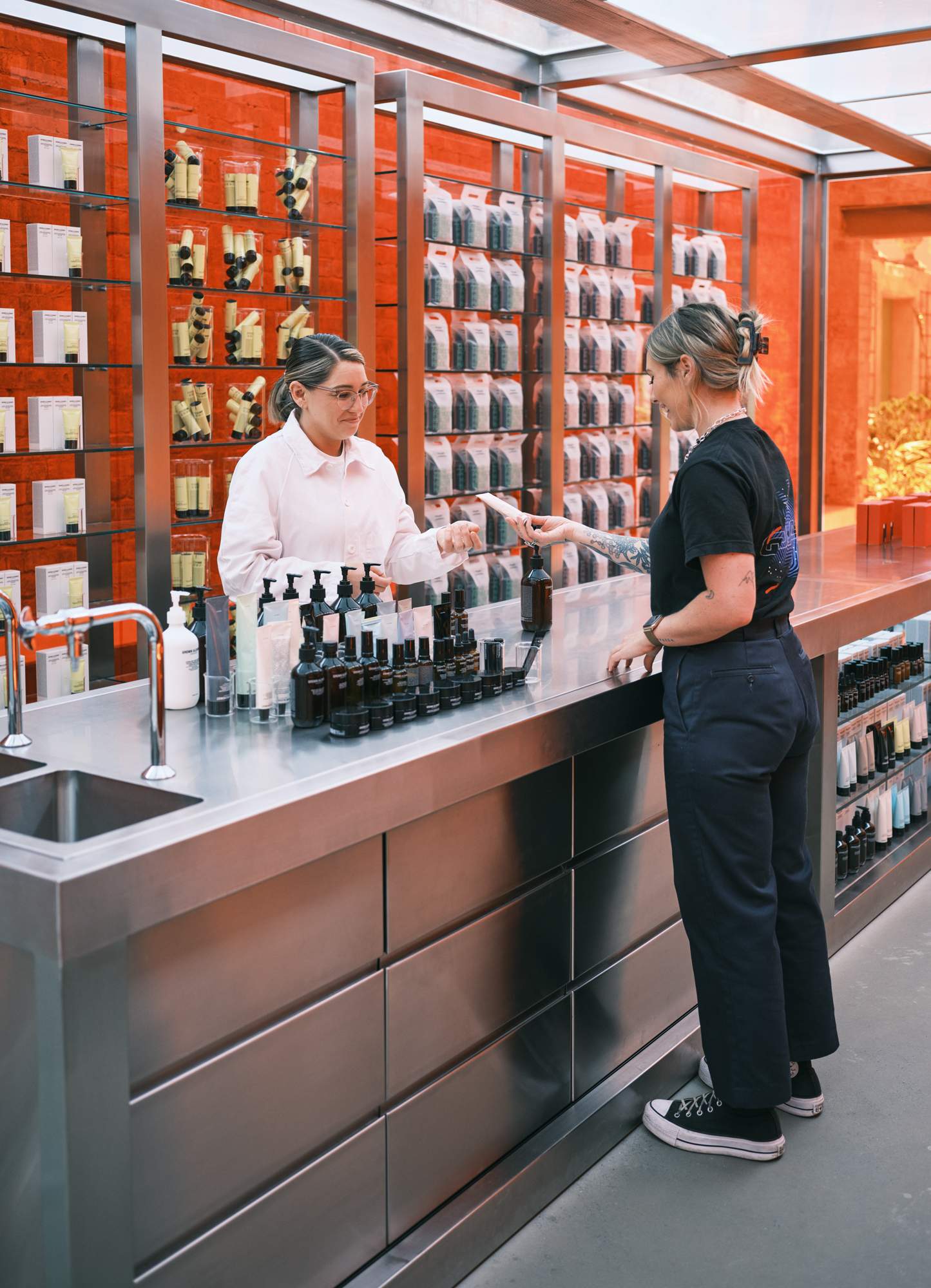 ---
4.
Home investments 
Madrid
---
Historically, Madrileños have done a good job of supporting independent family businesses. But while you'll still spot shops that have been around for centuries selling buttons and baskets, they are disappearing at an alarming rate. The pandemic sounded a death knell for many and rents have been creeping steadily upwards, to a level that's practically unattainable for anyone but chains. The city's oldest bookshop, Pérgamo, and iconic record shop Cuervo Store both closed recently. 
But it isn't all doom and gloom. The creative scene is booming, with galleries, design shops and fashion boutiques attracting visitors with cash to spend. Today, footfall on Gran Vía is second only in Europe to London's Oxford Street. The city has also invested vast sums into making over its centre and there's hope that the retailers that give the city its character will gain a new lease of life. 
---
---
case study: 
Homeware shops 
Plaza de Olavide is the beating heart of Madrid's Trafalgar neighbourhood. It's about as postcard-perfect as the Spanish capital gets, with a fountain at its centre surrounded by tree-shaded restaurant terraces. On a side street adjoining the square sits Hecho, a homeware shop that was launched last spring by a team of six architects and designers. The shop is attached to the studio space shared by the founders and stocks a mix of big international names, such as Hay and Ichendorf Milano, alongside homegrown brands including Santa & Cole. Hecho also collaborates with small Spanish makers to produce collections, including hand-embroidered tablecloths and textured glass dinner plates. 
"For us it was really important for people to be able to come into the shop so they can see and touch the objects," says co-founder Enrique Ventosa. "Everyone was telling us that we should open an online shop first, but we decided to do it the other way around. And so far it has been great; we sell much more through the [physical] shop than we do through our website." 
For Ventosa, changing consumer habits in the wake of the pandemic have helped boost business. "Before Covid, Spanish people lived their lives in the streets and didn't pay much attention to the inside of their homes," he says. "The pandemic changed that. After having spent so much time at home, people are much more focused on filling them with beautiful objects that are ethically produced."
An increased interest in provenance is also something that shopkeeper Pepa Entrena has noticed. She founded homeware shop Cocol in 2017 on the edge of another of Madrid's most idyllic squares, Plaza de Paja. The shop is a celebration of traditional Spanish handicrafts, stocking everything from woollen blankets from Cádiz to ceramics from Jaén. "People have started questioning more where things were made and who made them," says Entrena. "Rather than having six identical glasses from Ikea, they'd rather have one hand-crafted piece." 
Another of the city's most successful homeware shops is Casa González & González. From Japanese zinc buckets to ostrich-feather dusters from South Africa, every product in the shop is labelled with its country of origin. "Our stock is both utilitarian and aesthetically beautiful," says María Rosa González, an art historian who founded the shop with interior designer Javier González in 2017. "What really keeps us going as a bricks-and-mortar retailer is that people enjoy visiting the shop and having us explain the stories behind the products."
---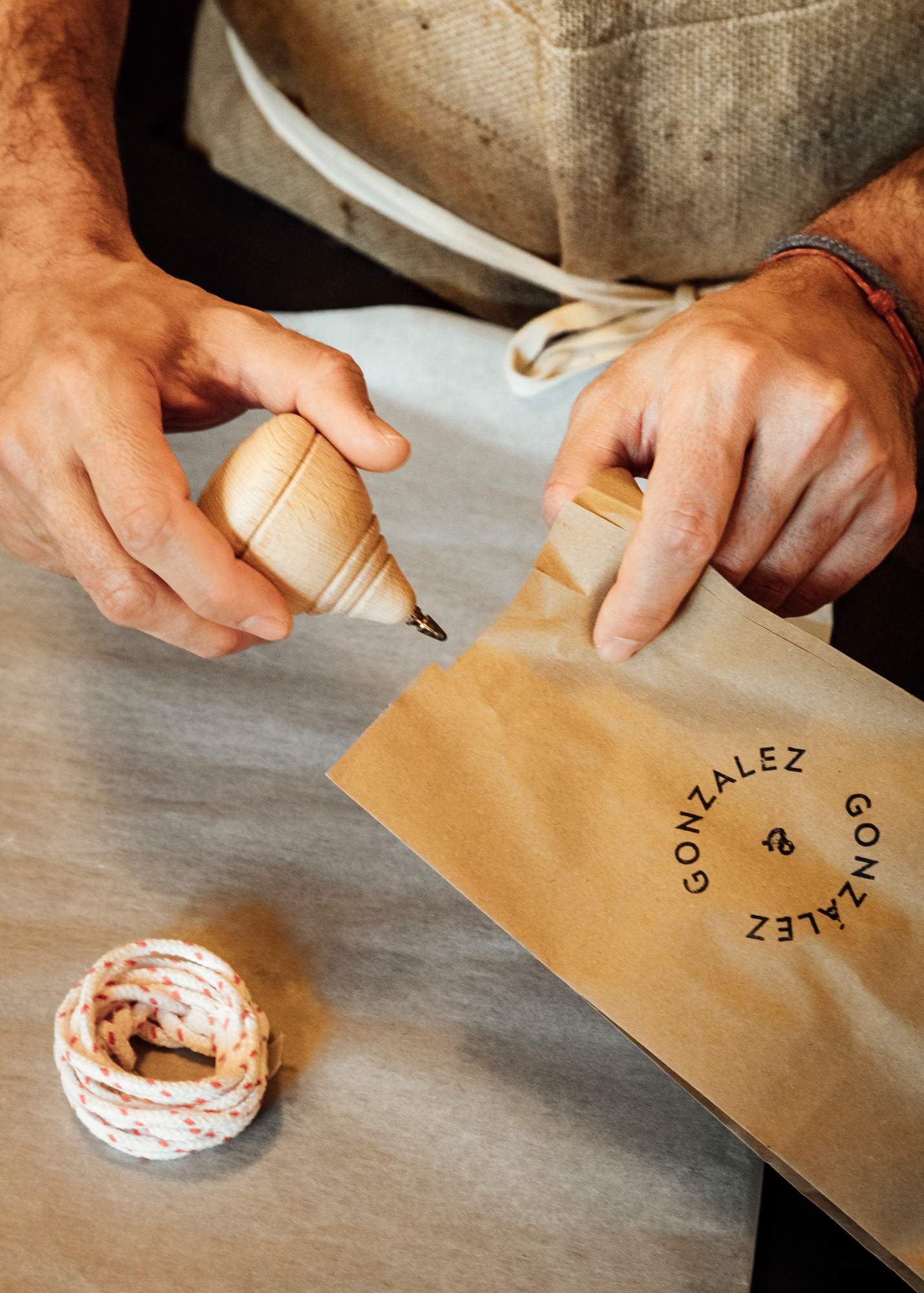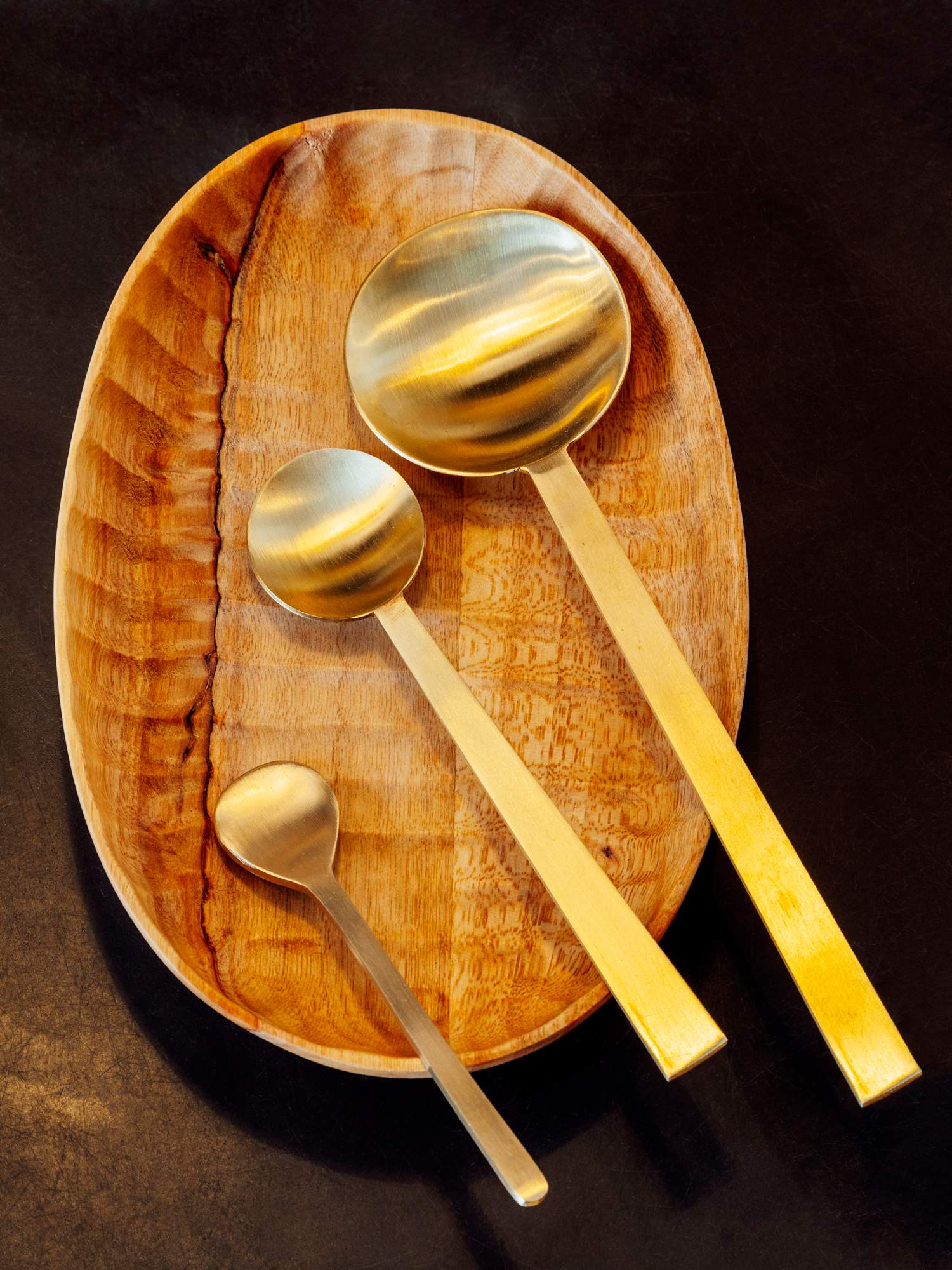 ---
Metrics
Prime retail rent per sq m: 2019: €275 per sq m/month 2021: €245 per sq m/month 
High street footfall: Gran Vía daily footfall: 60,800
Number of independent shops in the city: Unconfirmed
City retail vacancy rate: Current: 10.7 per cent, 2019:7.6 per cent
Retail winners: Clothing shops: sales growth rates of more than 47 per cent compared to 2020 Jewellery shops: sales increased by more than 69 per cent compared to 2020
Retail losers: Shops selling electrical goods: year-on-year 10.7 per cent decrease
---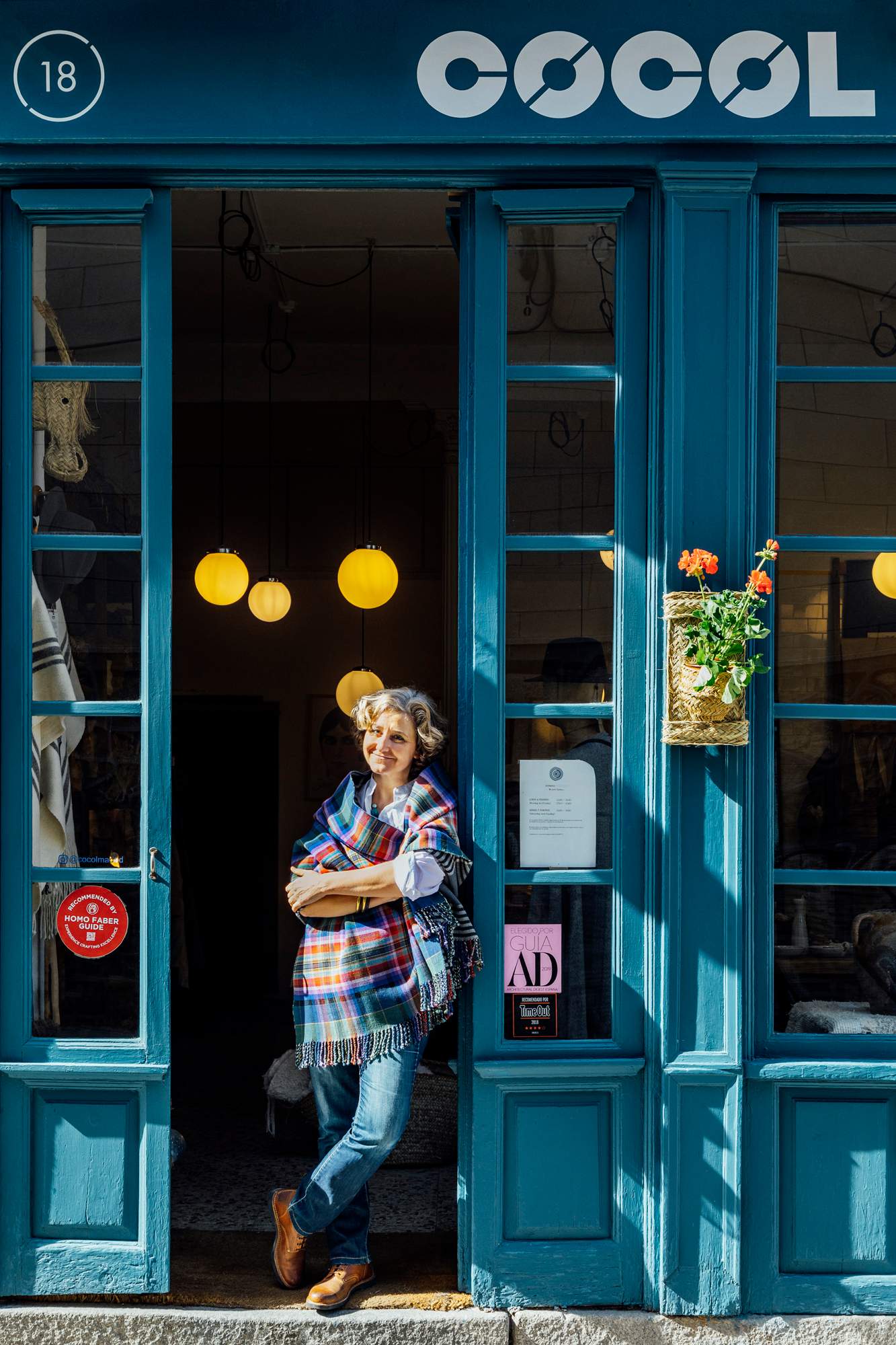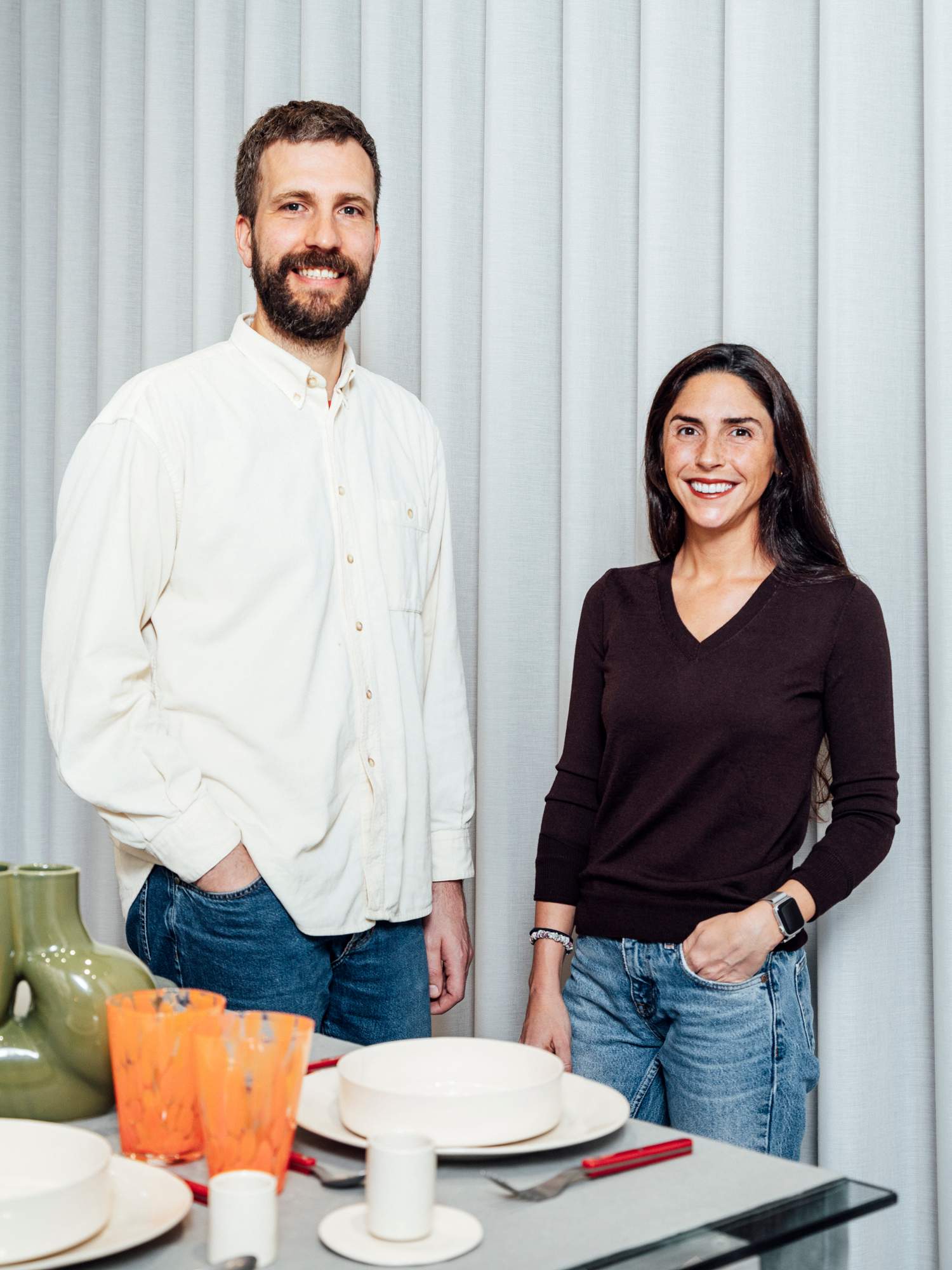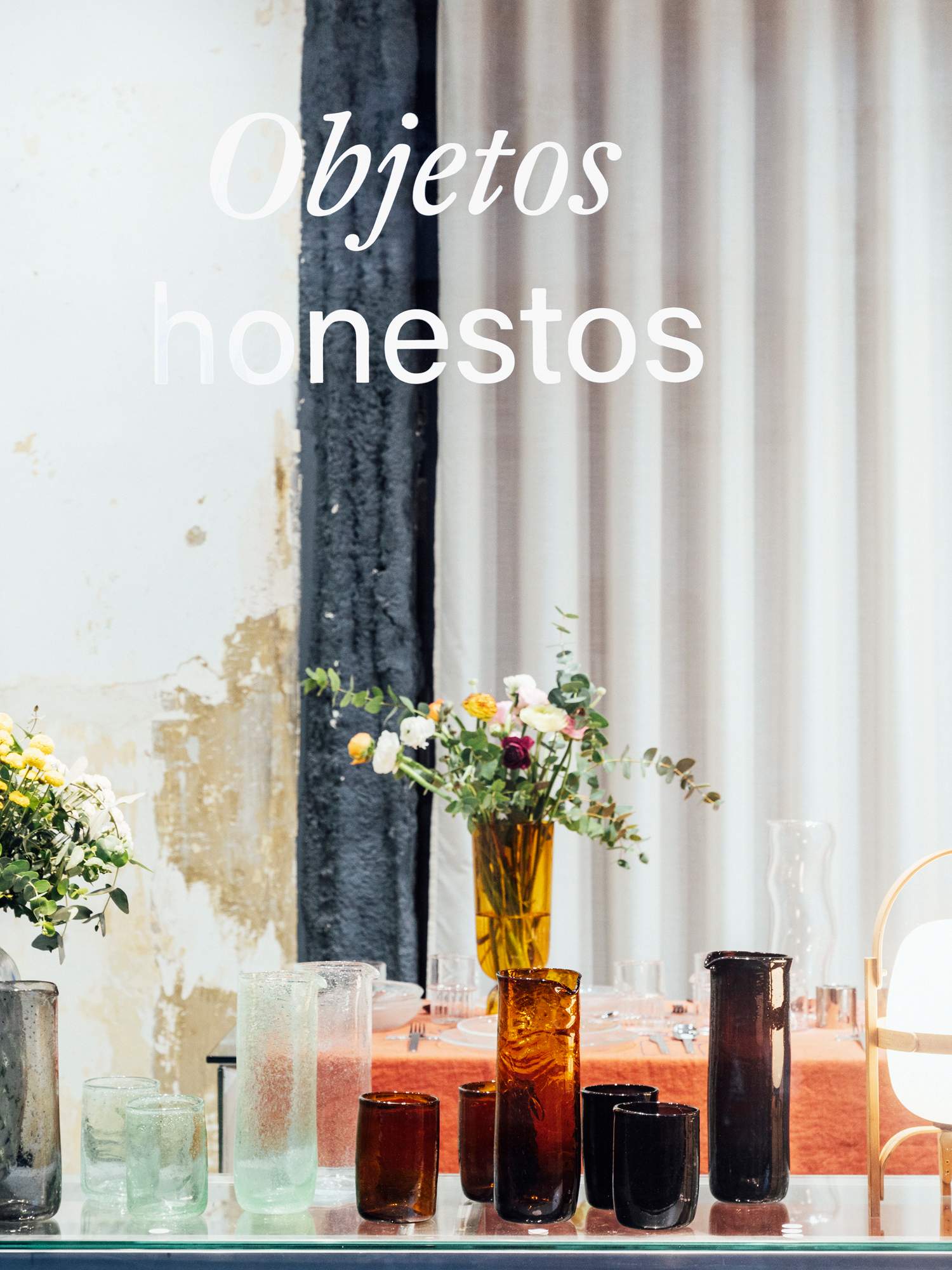 ---
5.
Telling stories
Zürich
---
case study: 
Jelmoli
While operating a storied Swiss department store would be a dream job for many in retail, taking this on during a pandemic might seem daunting. But Nina Müller, who became CEO of Zürich's Jelmoli in 2020, is an optimist. That has paid off when transforming a local favourite into a retailer with a sense of place.
Rather than benchmarking foreign department stores that are looking increasingly uniform, Jelmoli has become a stage to showcase the best of Zürich. "Our approach has been about changing the space and getting people to bring in different stories," says Müller, reeling off a list of successful partnerships – both commercial and social – that take the shape of pop-ups and more long-term collaborations. 
One example is the introduction of Reawake, a pre-loved fashion shop, into the retail mix, first as a temporary showcase and now as a permanent fixture. Flexible arrangements will continue: monocle now has a smart kiosk in Jelmoli's sprawling food market. "It's all about personality here," says Müller. "We're proud to be a department store unlike anything you'll find elsewhere."
---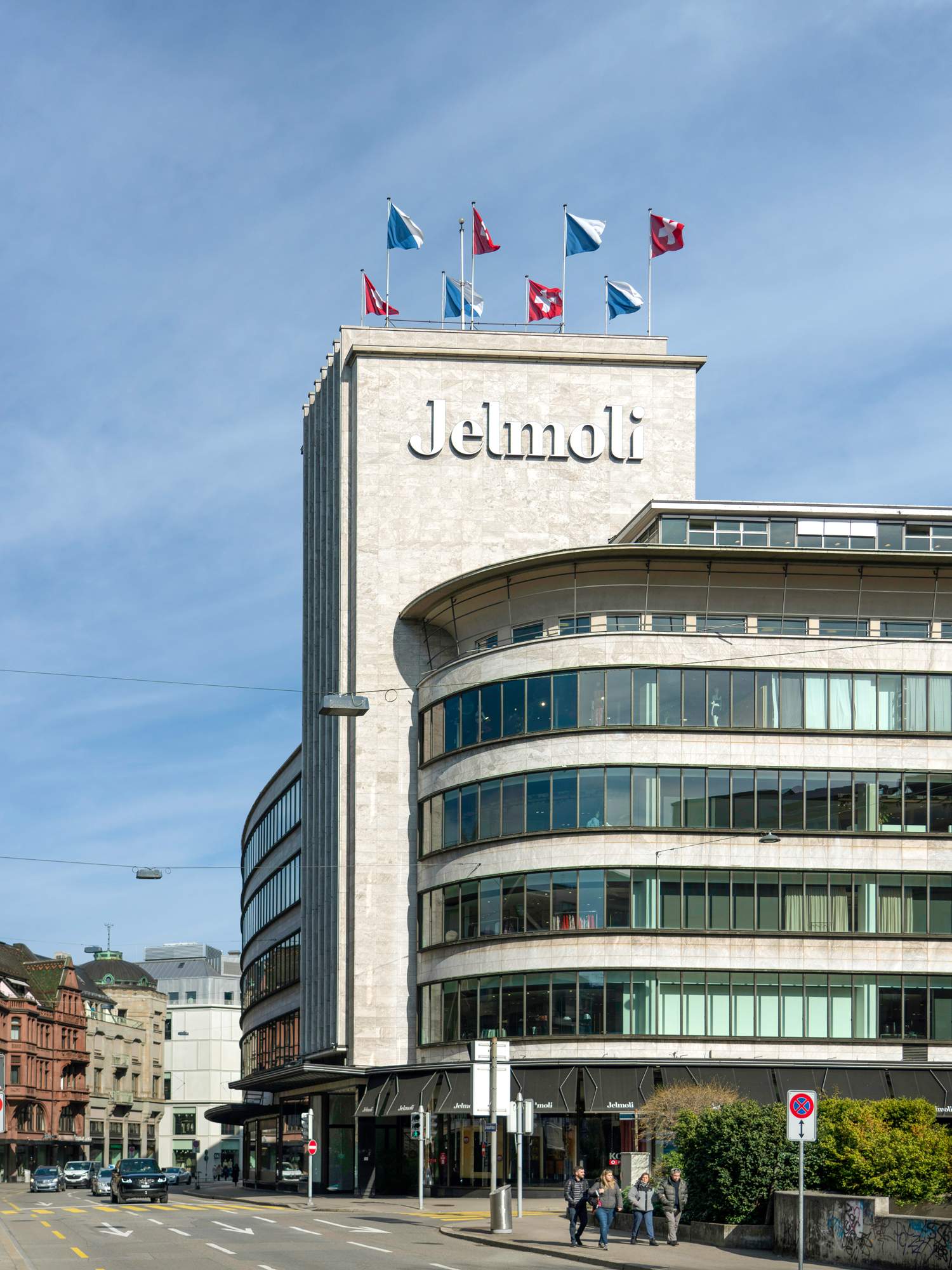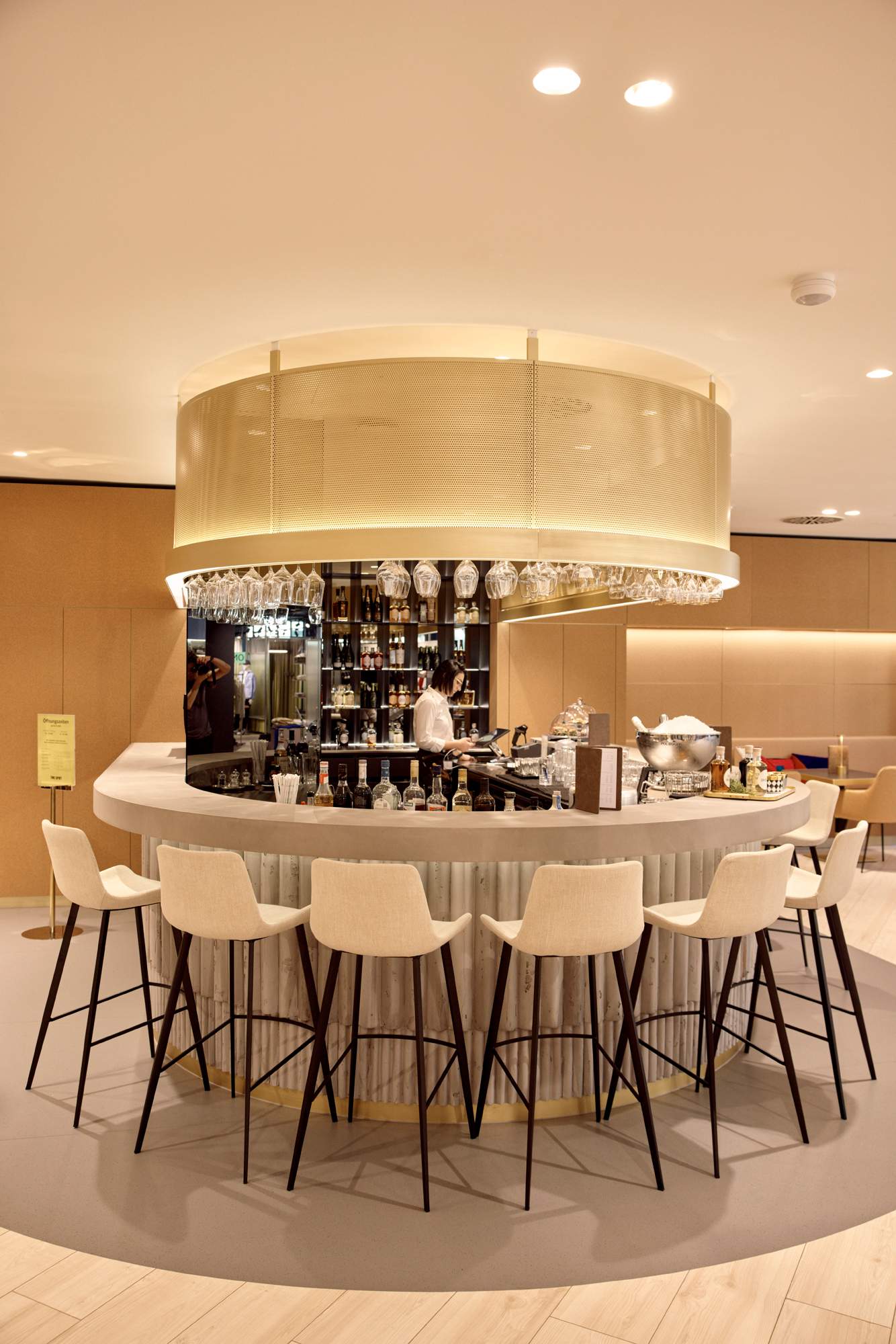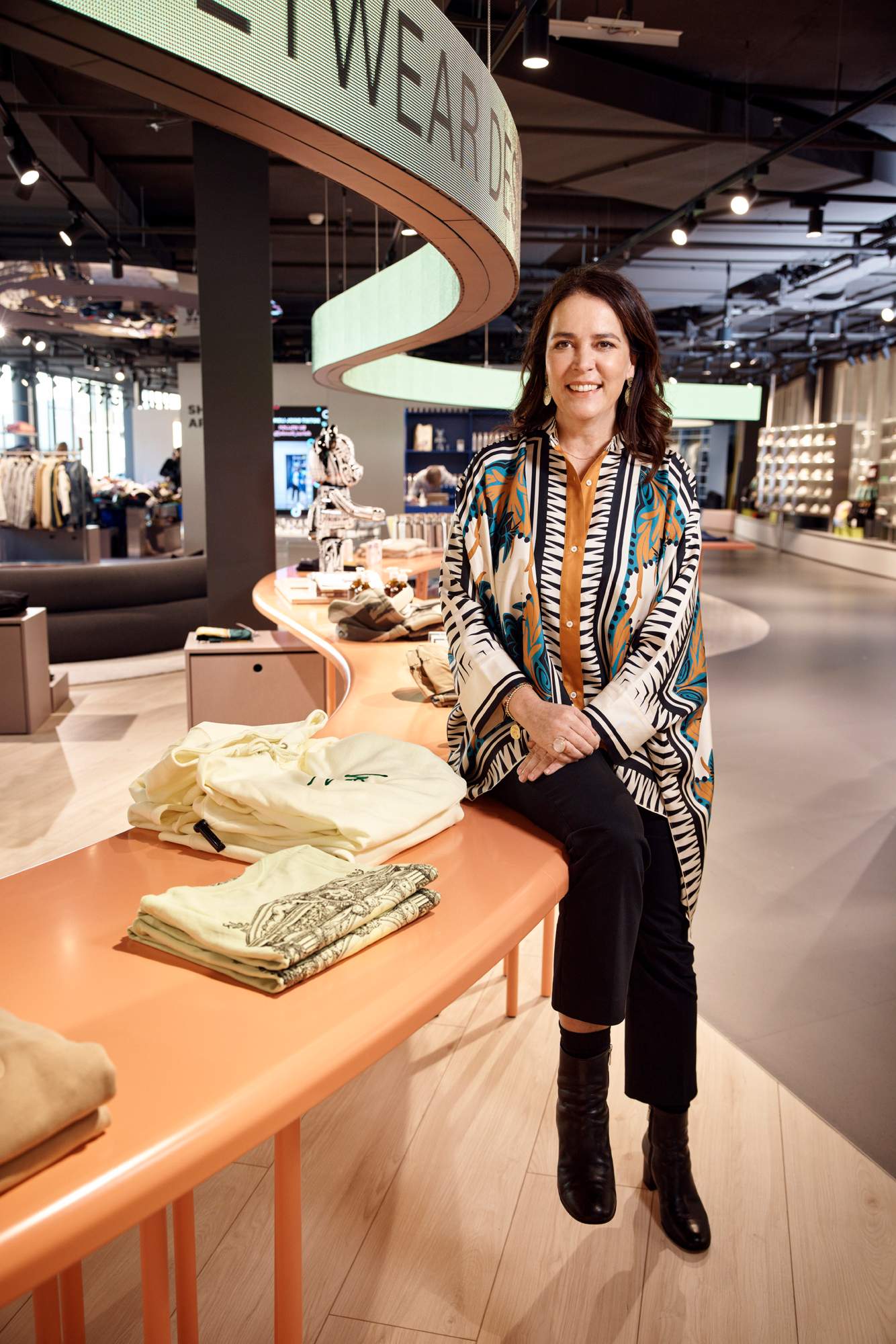 ---
6.
People power 
Paris
---
case study: 
Village Popincourt
It's a sunny morning on Rue Sedaine in the 11th arrondissement and people are stepping out of La Briée pâtisserie with fresh brioche and coffee. Further down the street, greengrocers, butchers and vintage shops are pulling up their shutters. Until recently, this was not a common scene in Popincourt. The neighbourhood was traditionally home to clock-makers and cabinet-makers but in the mid-1990s it was taken over by textile wholesalers. The area was left with few shops and too many delivery trucks. "You could say that it was put on hold for 20 years," says Jeremy Derny-Bousquet, the owner of bookshop L'impromptu, which opened in late 2018. 
In the past few years, independent shops have been making their way here. In 2017 the area's artisans and business owners founded Village Popincourt, an association encouraging a retail revival encompassed by Boulevard Richard Lenoir, Boulevard Voltaire and Rue de la Roquette. "The purpose is to create a synergy to bring this whole neighbourhood to life," says Derny-Bousquet.
Recent arrivals include organic greengrocer Biomood and wine shop Sémélé. Déborah Sitbon Neuberg, founder of clothing brand De Bonne Facture, opened her first shop on Rue Sedaine in September. The atmosphere of Village Popincourt drew her here and she now regularly involves her neighbours in events. "When we launched our latest capsule collection, we served cheese from [neighbouring] Laiterie Gilbert and biscuits from the patisserie La Cave à Desserts," she says. "This network helps make the neighbourhood more lively and to animate our shops in a collective way."
The association has worked to get two roads pedestrianised on Sundays as part of the Paris Breathes campaign. "Running a small business can be lonely so having neighbours who experience the same thing is important," says Derny-Bousquet. "We need to support each other, especially after two very difficult years."
---
Metrics
Average rent per sq m: €11,074 (2022)
High street footfall: Champs Elysées: normally 300,000 (fell to 45,000 per day in December 2021)
Independent shops: 46,000
Retail winners from 2018 to 2021: Bicycles (for sale and rent):up 47 per centDelicatessens:up 57 per cent Discount shops:up 115 per cent 
Retail losers from 2018 to 2021: Bedding/mattress shops:down 40 per cent Shoe shops:down 24 per centHousehold appliances: down 20 per cent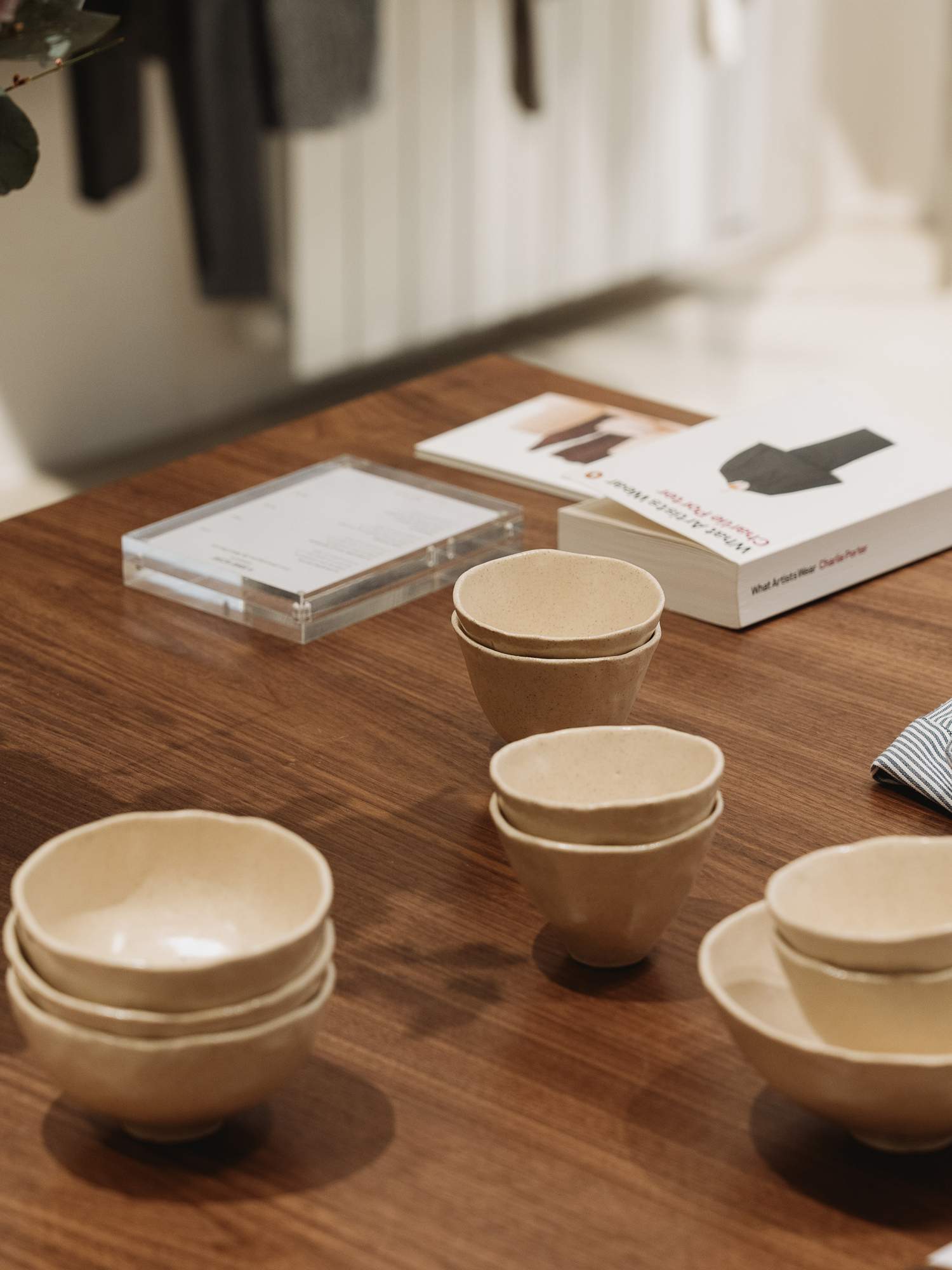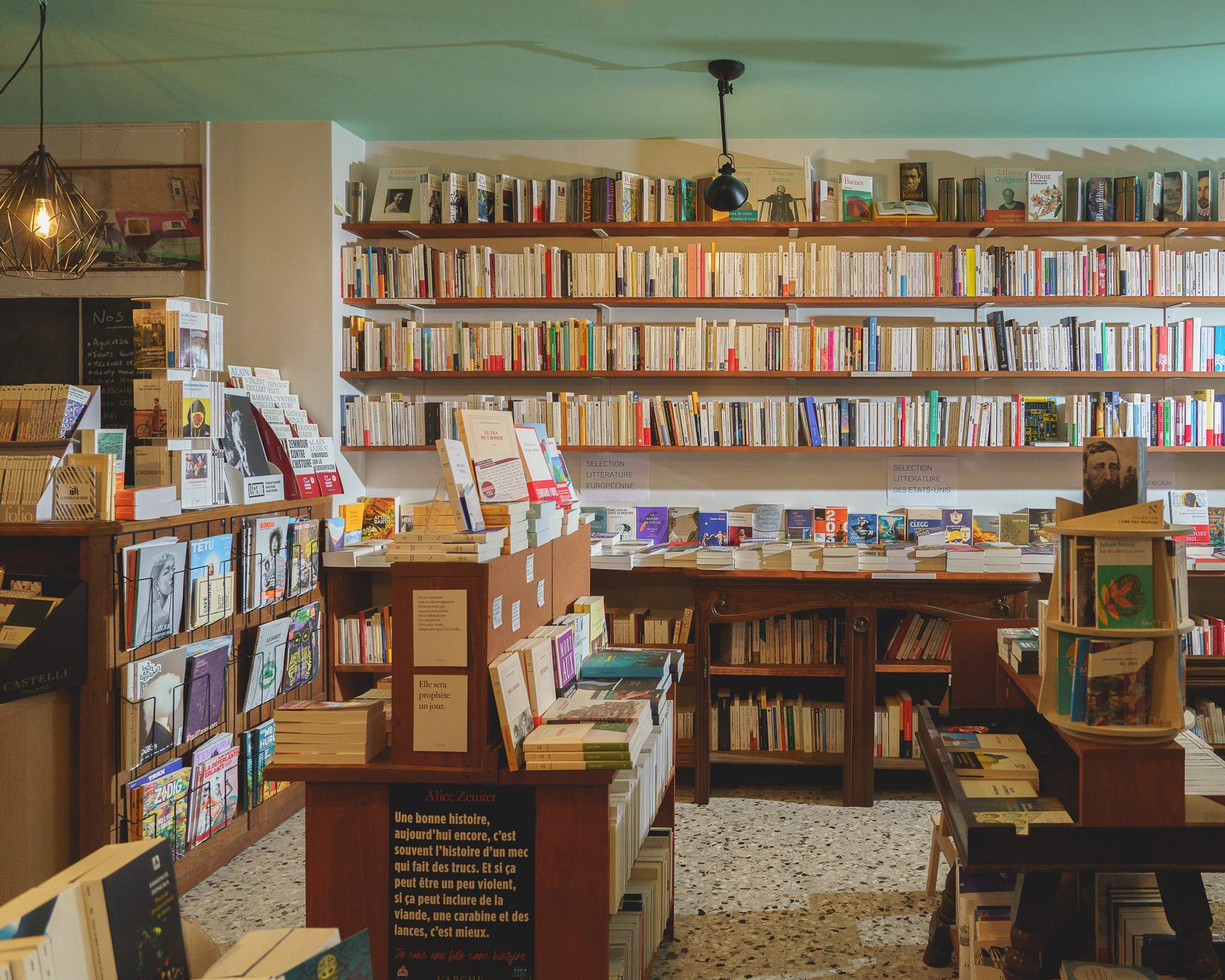 ---
7.
In full swing 
London
---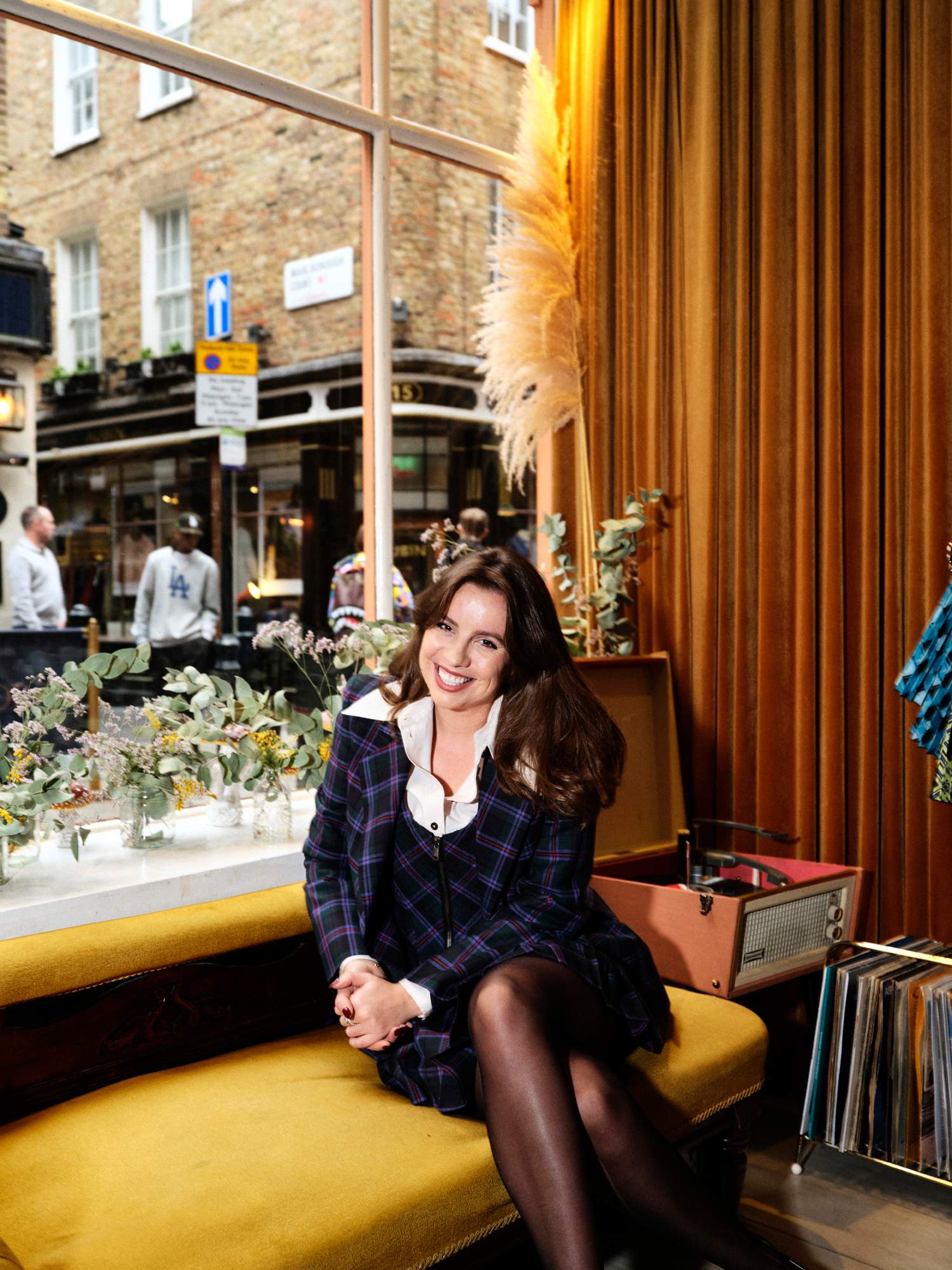 case study: 
Carnaby Street 
Despite being in the centre of the city, Carnaby Street has a neighbourly feel (it still has its 1930s swimming pool). But camaraderie alone is no guarantee of economic success. That requires efficient planning, smart entrepreneurs and responsible property initiatives – and it's lucky that the landlords and shopkeepers here understand this.
The street first emerged as a retail destination in the mid-20th century, when it became indelibly linked to the Swinging Sixties but it then lost its way for decades. In recent years there has been a shift that's seen an influx of better retailers. This is down to Shaftesbury, the real-estate trust that owns the majority of the neighbourhood. "We love working with our tenants," says retail director Samantha Bain-Mollison. "And by making sure the mix is interesting, we increase footfall and spending."
 "At our shop I style every customer personally and everyone who comes in leaves as a friend," says Annie Doble (pictured), founder of Annie's Ibiza, which sells pieces by emerging designers alongside vintage dresses. Doble's Newburgh Street outpost is a treasure trove of unconventional finds. "It's an old-school way of shopping," she says. Doble set up shop here in 2020 after Shaftesbury asked if she would bring her Ibiza-based business to London. It seemed like an odd choice at the time but the shop is thriving.
---
8.
Adapt and survive 
Tokyo
---
It has been a tough couple of years for Tokyo retail. Risk-averse consumers spent more time in their local neighbourhoods and less in central shopping areas such as Ginza and Shinjuku. Retail developments that had been built to cater to tourists or armies of office workers were suddenly quiet, as borders closed and footfall dropped. 
Fashion retailers have had to be agile to meet the increased demand for casual attire. Product ranges were quickly adjusted to suit the changes in lifestyle. Department stores, many already struggling before the pandemic, had to grapple with sporadic short-notice closures and low spending on formalwear. They've worked valiantly to find new concepts, such as the Isetan-Mitsukoshi "I'm Green" idea of reselling customers' unwanted "vintage" goods. Department store operator J Front Retailing has opted to diversify, saying that although physical shops will continue to remain at the heart of its business, it will now also focus on developing hotels and apartments. E-commerce has grown, unsurprisingly, while home goods proved as popular in Japan as they did elsewhere. 
If 2020 was a year of survival mode for many businesses, 2021 showed that, given half a chance, the Japanese economy can rebound. As Japan starts to emerge from hibernation, there are some encouraging signs. Homegrown fashion giant United Arrows reported year-on-year sales increases of almost 15 per cent in January; Uniqlo's parent company Fast Retailing announced record profits (while warning of uncertain times ahead). Luxury watches and bags were popular with shoppers who haven't been able to spend money on overseas travel and international labels are competing once again for prime locations in  Ginza and Omotesando.
---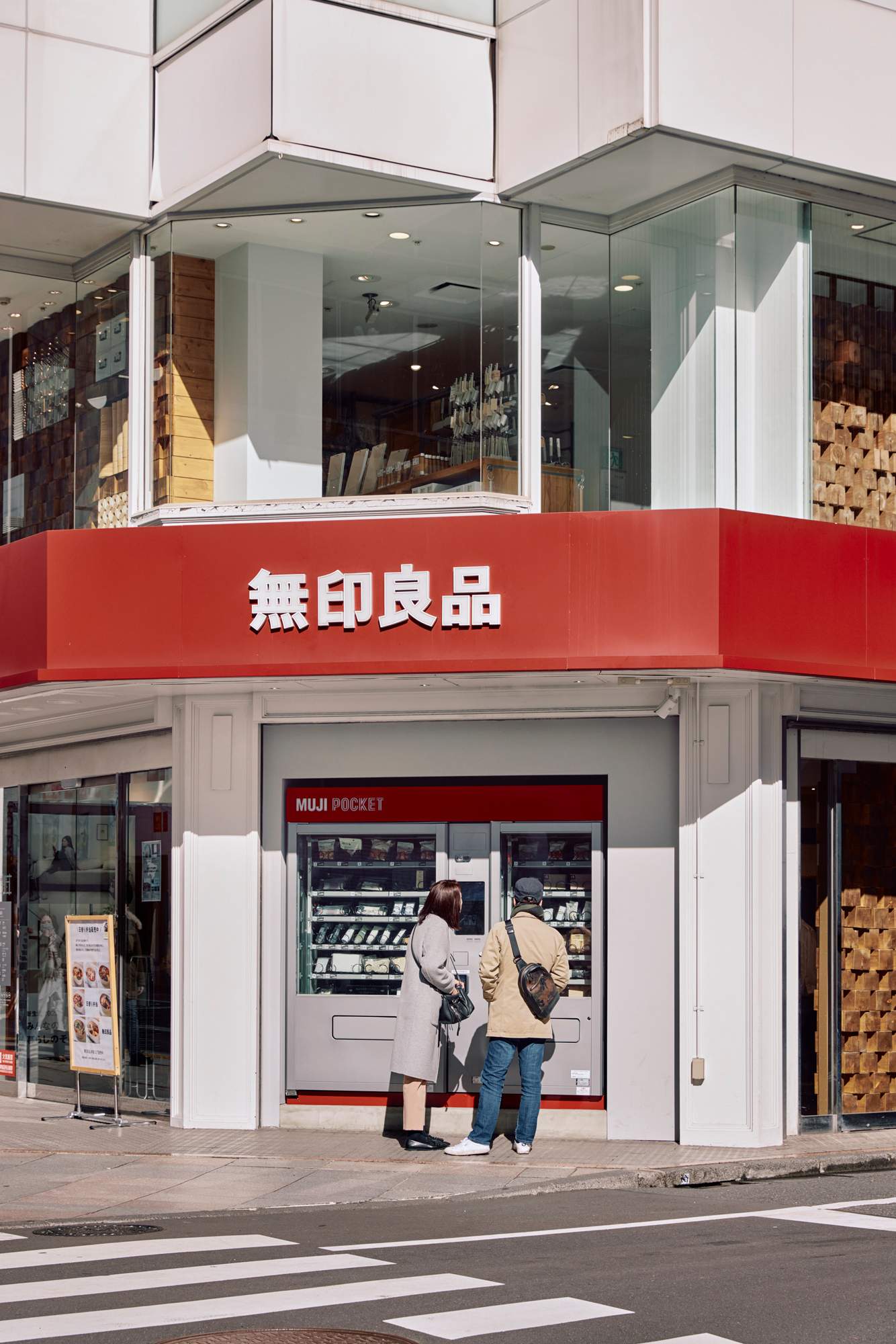 ---
case study: 
Muji reinvented
At first glance, the new Mujicom shop in Higashi Ikebukuro, central Tokyo, has all the familiar elements: the red and white logo, blonde-wood interior and jaunty music. But something is different: instead of the usual white appliances and linen shirts, this Mujicom (Muji's small-scale community-based concept) sells fresh produce and has a deli counter. Citrus fruits are piled high alongside pictures of the farmers who grew them. Chilled lockers store online orders, while a map highlights small local businesses.
The Muji juggernaut – 469 shops in Japan; 561 overseas (more than 300 in China) – has shown itself to be adept at adjusting to the new retail landscape. "We're realising that the Muji shop doesn't have to be a one-size-fits-all model," says Nobuhiro Matsueda, who is working on Muji's future strategy. The new approach is localisation, working out what's needed in each shop.
In a rural area that might mean linking with farmers to sell fresh food. In Higashi Ikebukuro it's a kitchen to cater to workers. In sleepless Shinjuku it includes vending machines selling necessities for the late-night crowd. 
Everything is up for discussion. Instead of shops becoming redundant, Muji sees them taking on a different role, particularly in residential areas, where they can host events. "Muji isn't just about making and selling products; we're about community too."
---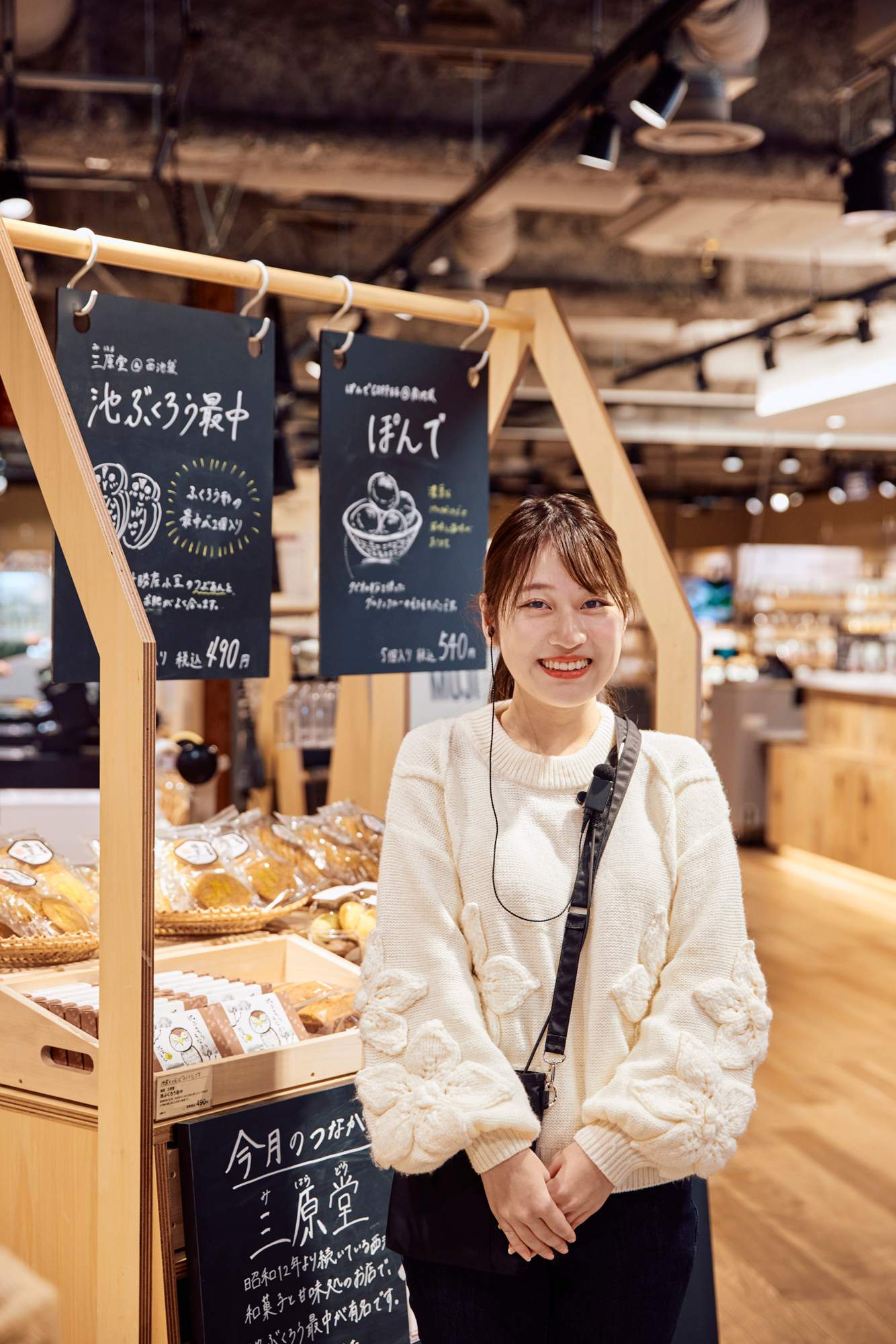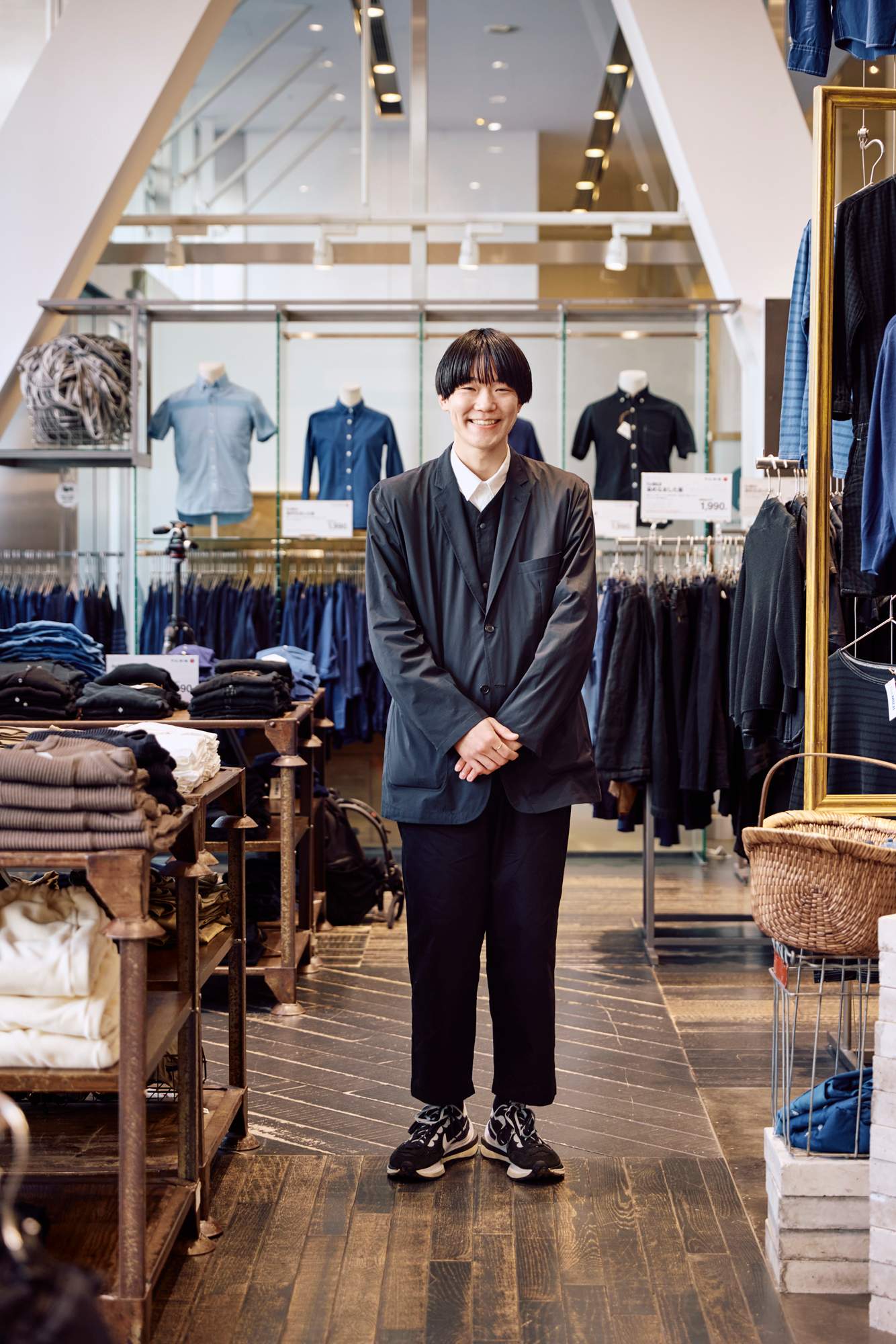 Why it works
Muji's new locally focused strategy shows that even giant retail operations can benefit from fresh thinking and a more flexible approach. And outposts that pick up on local themes are also more interesting for travellers, who can get a flavour of the area from their favourite brand.
---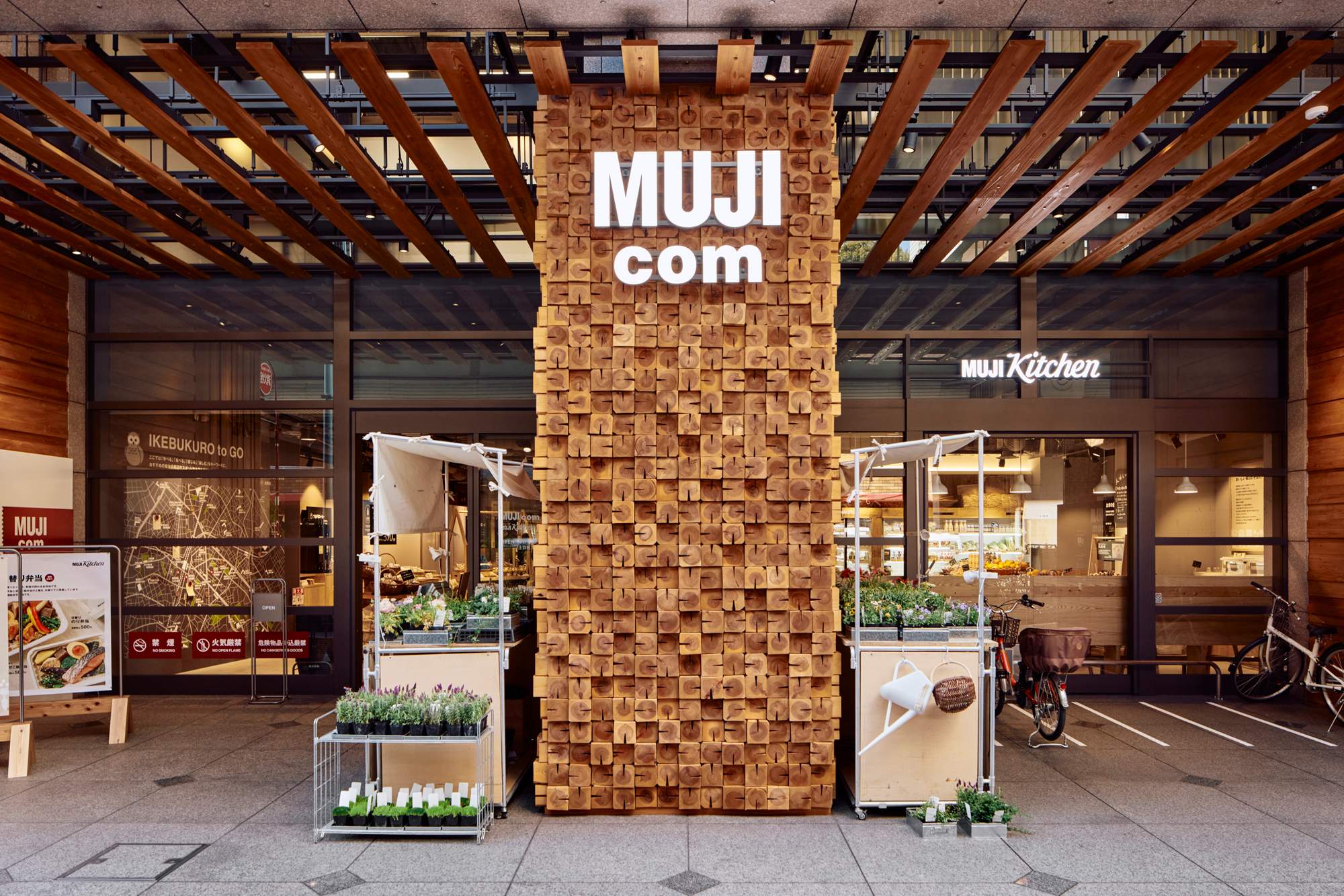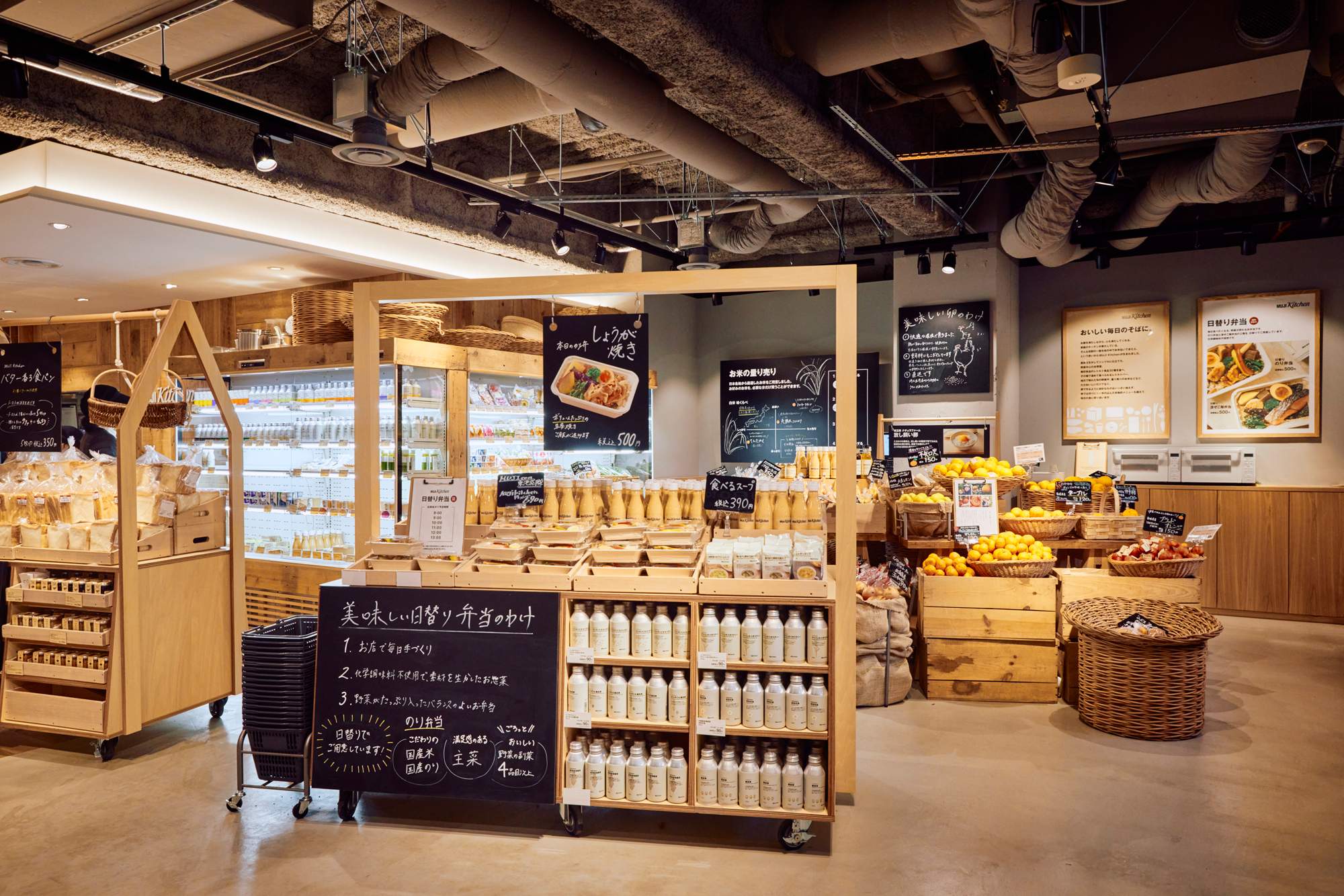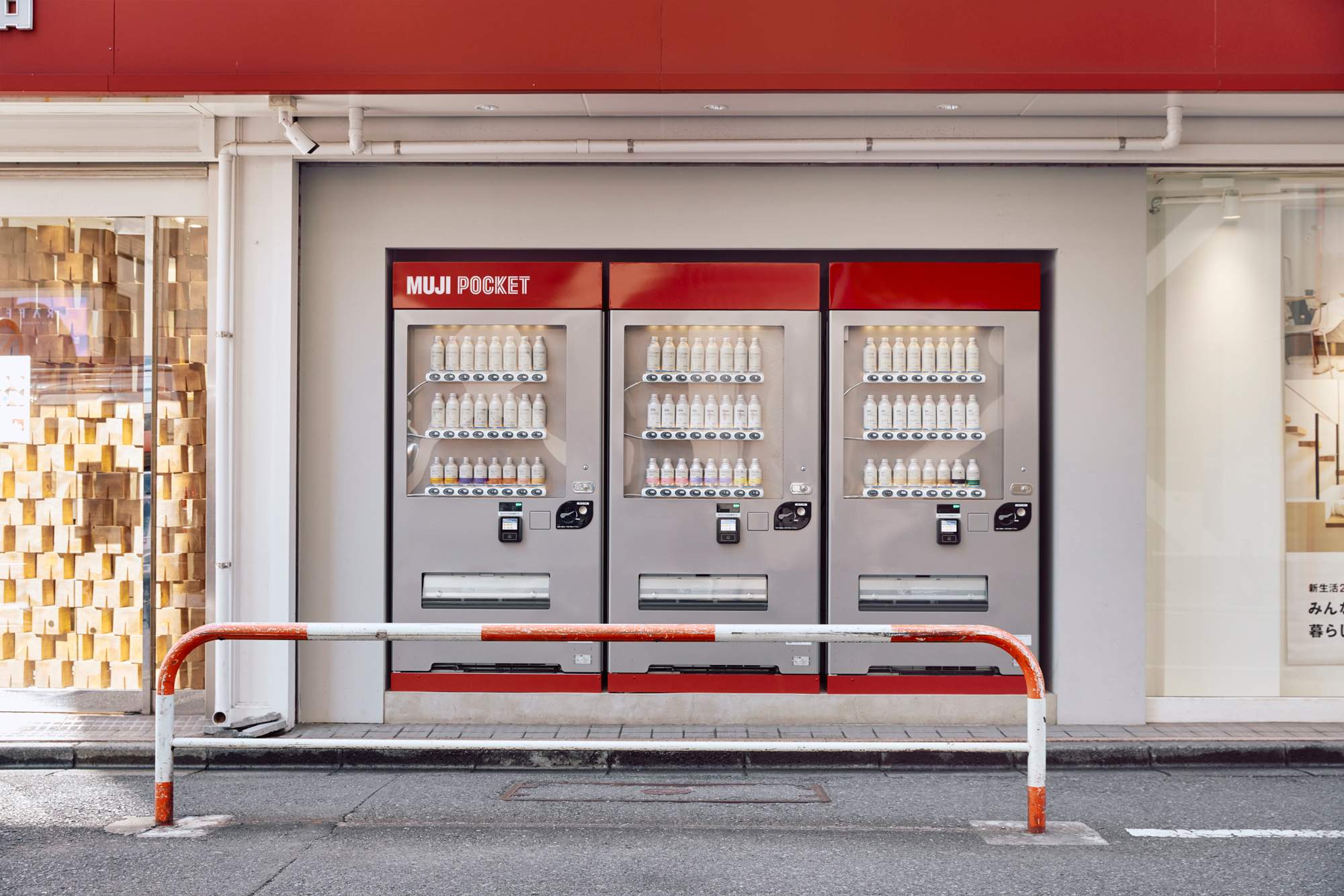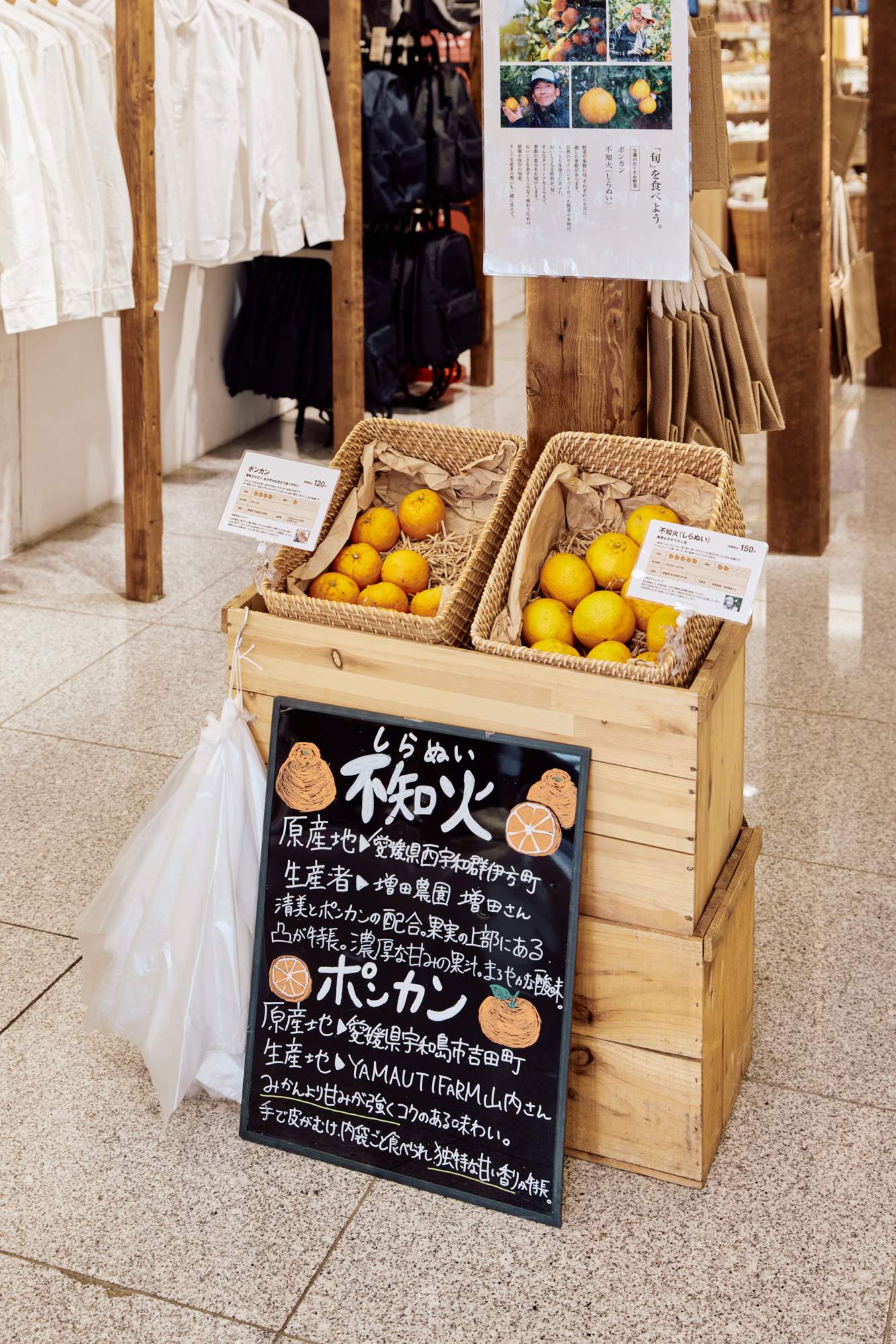 ---
9.
Style revival
Milan
---
---
Milan's main attraction for shoppers is fashion. Lockdowns not only forced runway shows online but kept potential visitors at home, resulting in losses in retail tourism amounting to some €2bn. Between 2019 and 2021 the city endured a 12 per cent drop in fashion sales.
But travellers are now returning and independent retailers, which account for 45 per cent of the city's shops, are hustling to increase footfall. Smaller businesses, such as Dictionary in Piazza Sant'Eustorgio or Anaclè, which does a tidy trade in summer and winter scarves, are enticing customers with smart curation.
Sporting goods shops had better luck, with government incentives nudging residents to switch to two-wheeled transport. Among those that were inundated with orders was Rossignoli, a fifth-generation family bike-maker, which also found time to spruce up its shop with a less cluttered layout.
Opportunity seekers have emerged in the crisis too. Restaurant owners and chefs with a substance-over-style approach opened additional locations, notably urban winery Cantina Urbana, which is rolling out two new wine bars in the city this year.
Metrics
Average annual rent in Via Monte Napoleone shopping district: €7,750 per sq m (2021)
High-street footfall: 7,189 pedestrians per hour on Galleria Vittorio Emanuele II (weekend afternoons)
Number of independent shops: 17,918 (2021)
Months for which shops are vacant (Via Monte Napoleone): Four to six months on average
Retail winners: Sporting goods shops (36 per cent growth in employees between 2019 and 2021)
Retail losers: Home textiles shops (sales down 10 per cent since 2019); fashion (down 12 per cent)
case study: 
Mercato Centrale Milano
Italians place great importance on food but of equal importance are spots where they can eat and share regional delicacies. An awareness of this was the driving force behind the new Milanese addition to Mercato Centrale, an Italian network of city-centre food destinations, which opened last September in the city's main railway station.
The concept, which was first unveiled in Florence in 2014, is simple. "It's about creating places where people can be face to face," says Umberto Montano, Mercato Centrale's chairman and co-founder. "Humans are social beings. We can't live in virtual spaces."
Crucial to the project are the producers and restaurant owners who provide tasty items for visitors to eat or take home. In Milan, more than 20 restaurants and shops were given a slice of real estate inside the 5,500 sq m Mercato Centrale, which has given a welcome boost to a food scene hit by a 7 per cent drop in employment.
The decor is a combination of sleek and gritty, with exposed air-conditioning ducts and graffiti-like markings on the walls. At the main entrance is a display of round loaves from baker Davide Longoni, a connoisseur of traditional grains who uses natural leavening and stone-ground flour in his bread. Marco Bruni, owner of Ligurian restaurant U Barba, is on hand to serve some focaccia di Recco. For home cooks there is a butcher, as well as a fishmonger. Milan, Italy's most cosmopolitan city, has a vibrant Chinatown; Agie Zhou of Ravioleria Sarpi has been brought in to make hand-rolled dumplings. 
So far only 5 per cent of customers are train passengers but that should improve as travel picks up. "What makes this place special is that these entrepreneurs show their face here during the week," says Montano. "Their stands aren't just extensions of their existing businesses."
Vendors here are upbeat. "It's vibrant and convivial," says Simone Lombardi, co-owner of Milan's Crosta restaurant. "We believe in bringing people together with food."
---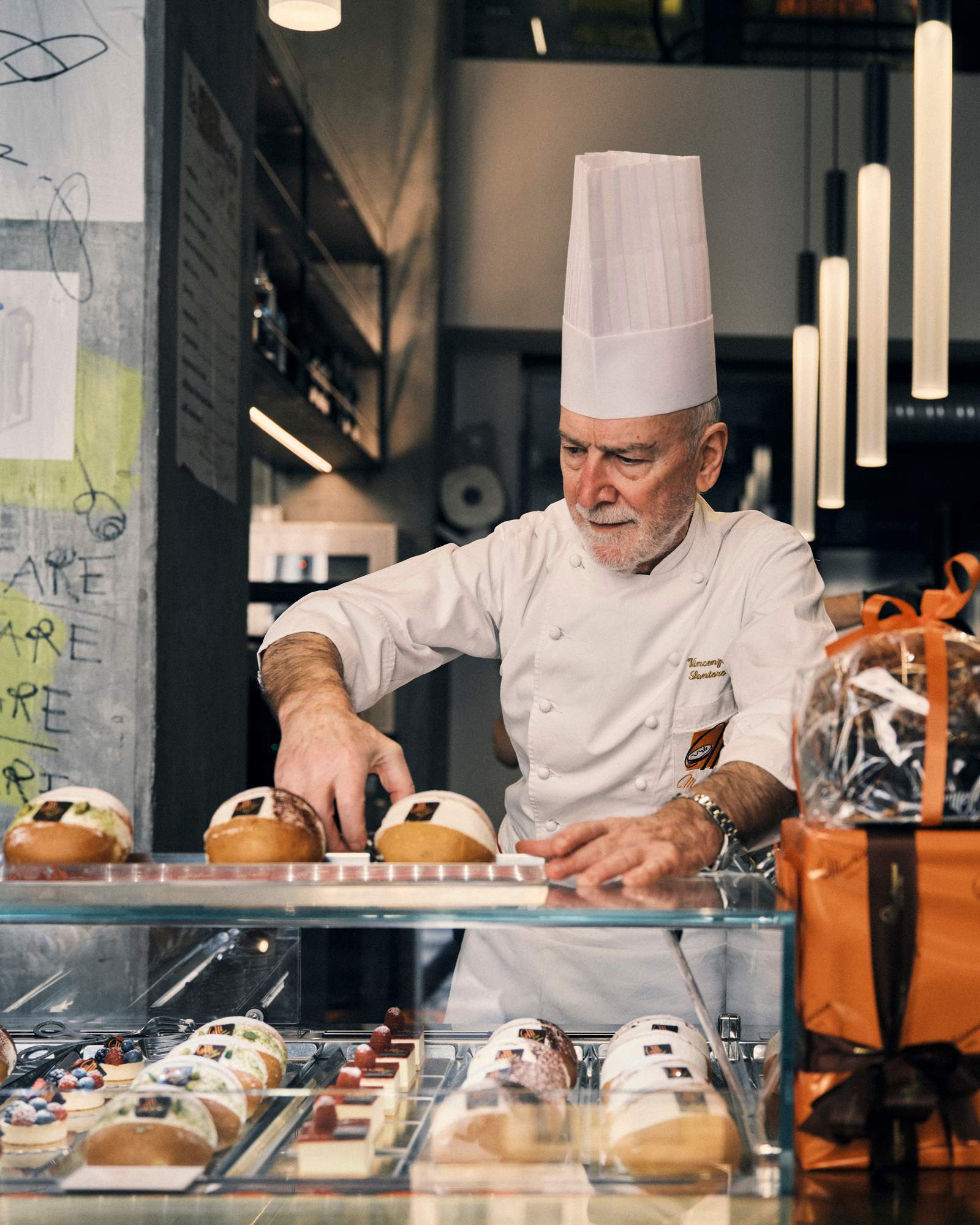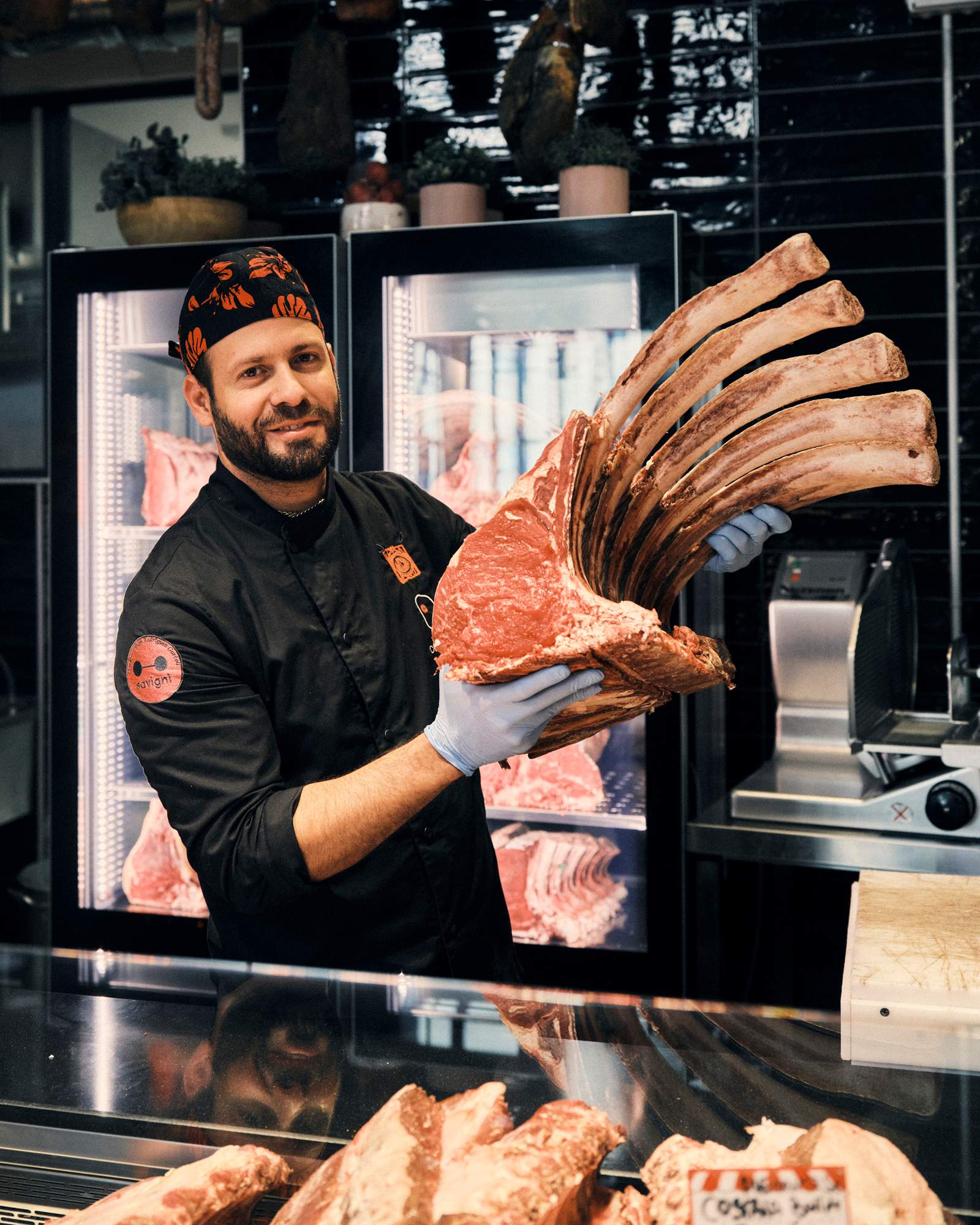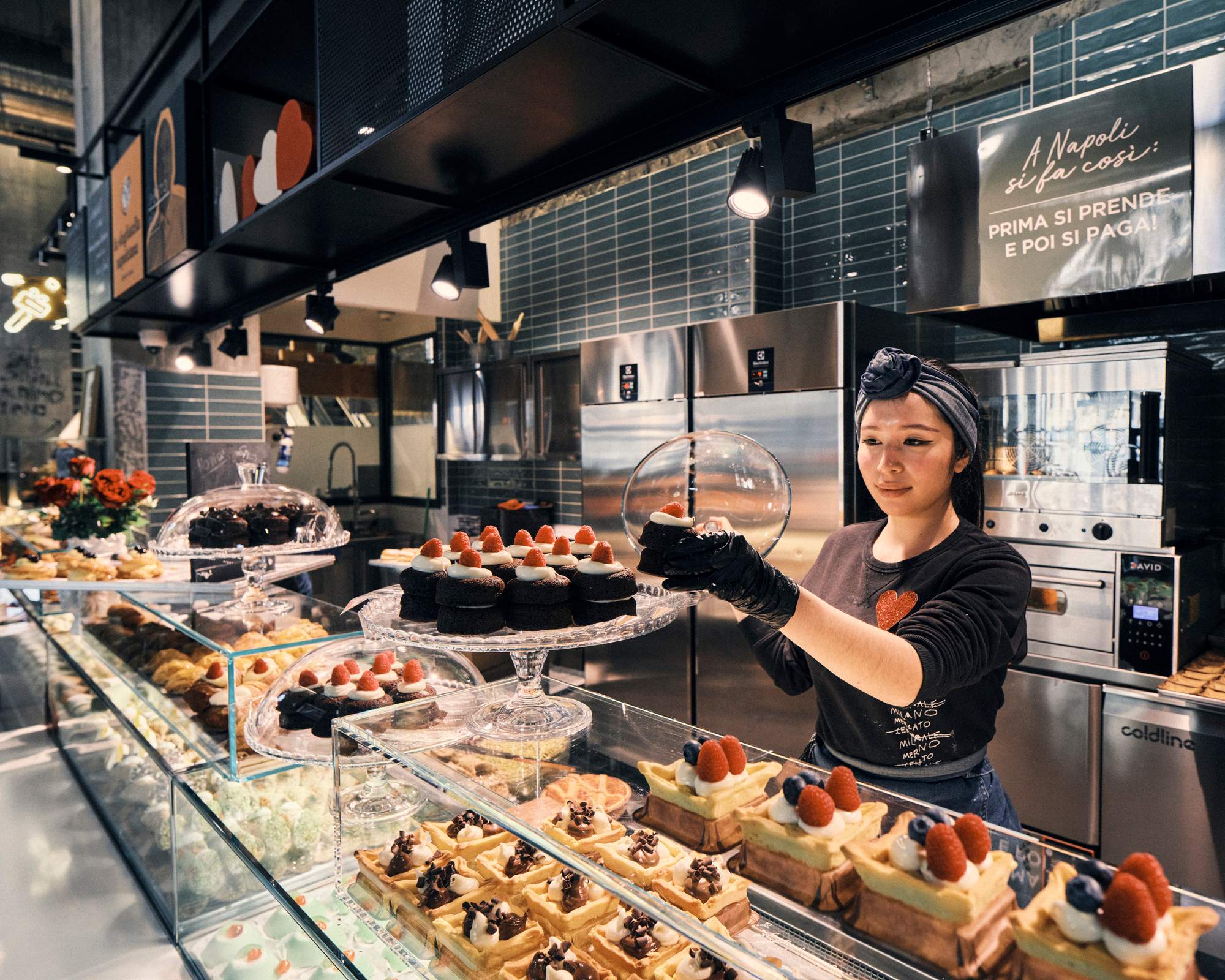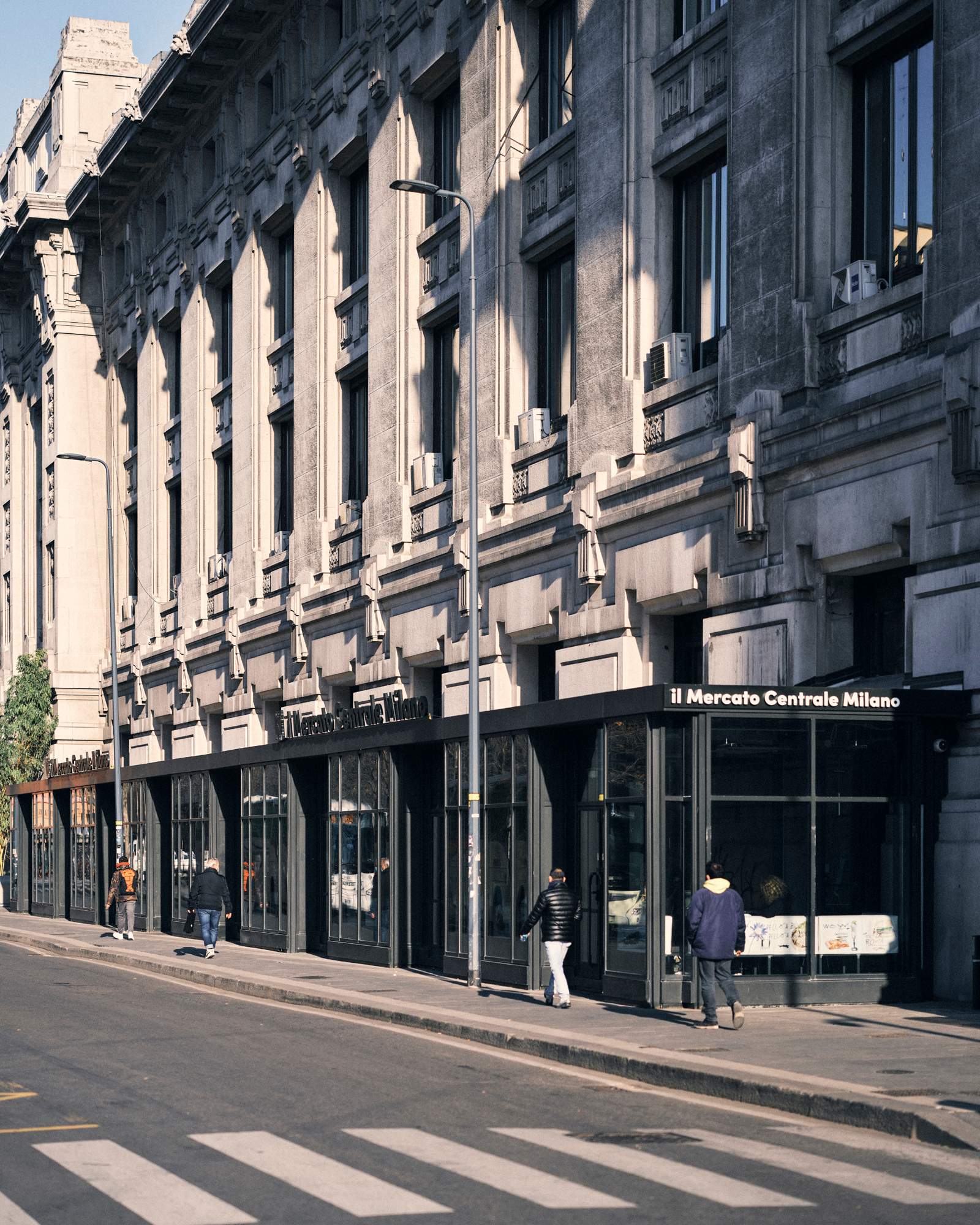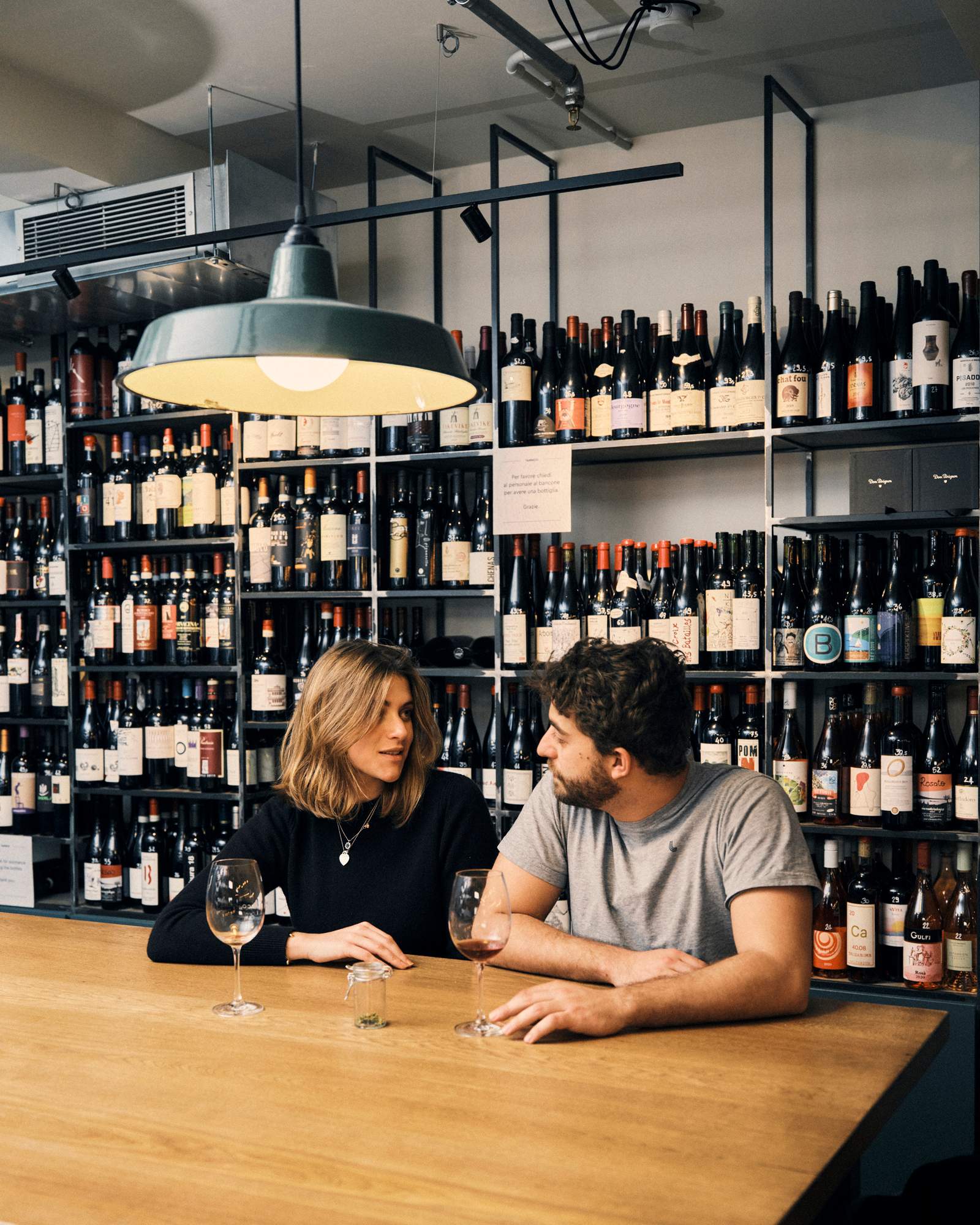 ---
10.
Collaborative sales
Copenhagen
---
case study: 
Frederiksgade I 
While recent showroom expansions and openings from the likes of Hay and Design Holding have bolstered Copenhagen's spot as Scandinavia's design capital, there's a smaller, unsung hero making a significant contribution. Frederiksgade 1, in a heritage building on the edge of the centre, is a collection of showroom-studios leased by high-quality Danish brands. Customers visit by invitation or by ringing the doorbell.
Opened in 2015, the enterprise is managed by the Holger Kvist Foundation, an organisation chaired by Ingrid Heltberg Hjerresen. "Typical Danish furniture retail was – and still is – struggling, with good design sold at discounted prices," says Hjerresen. "The purpose of the foundation is to support the country's design scene."
Frederiksgade 1 is home to more than 25 companies whose offerings complement, rather than compete with, one another. Its oldest tenant is File Under Pop, which specialises in floor and wall finishes. Please Wait To Be Seated, a furniture brand, joined soon after. The two share a floor – and customers. It's part of the collaborative strategy encouraged by the building itself, which is kitted out with the wares of its tenants. Sales are encouraged by the fact that the building functions as a destination. "We've talked about having a "normal" retail space where you just walk in off the street," says Please Wait To Be Seated founder Thomas Ibsen. "But when people come here, they're serious about being a customer. They're not going to go online to find a cheaper product elsewhere."
This is in stark contrast to the struggles of more traditional retailers. "A lot carry the same brands," says Christian Elving, founder of furniture brand Karakter. "They're fighting for clients by offering discounts or only carrying bestsellers."
In Frederiksgade 1, brands don't fight for attention. They work together, cross-pollinating customers. It's a model that's good for business – and it's helping build an even stronger Danish design scene.
---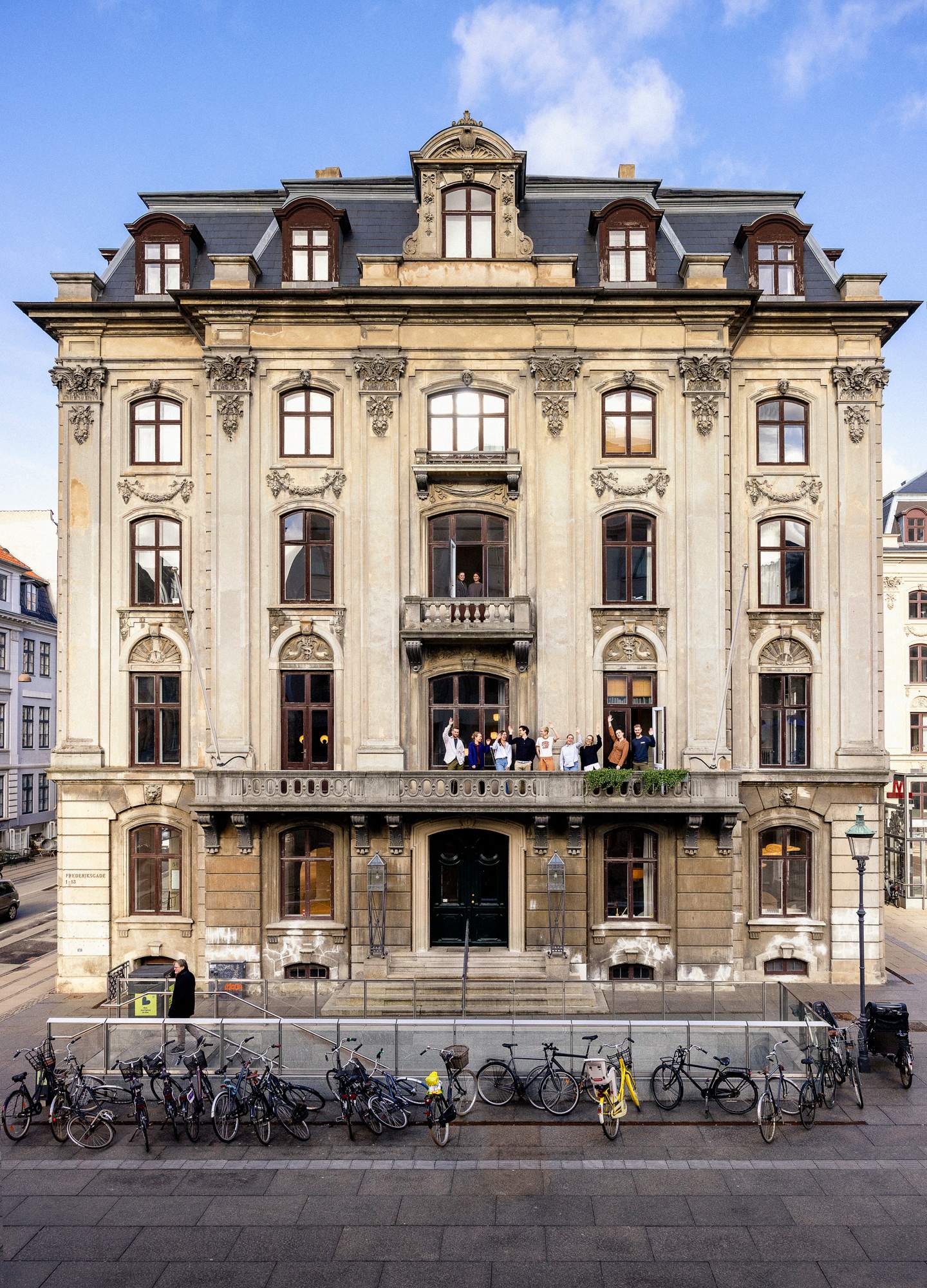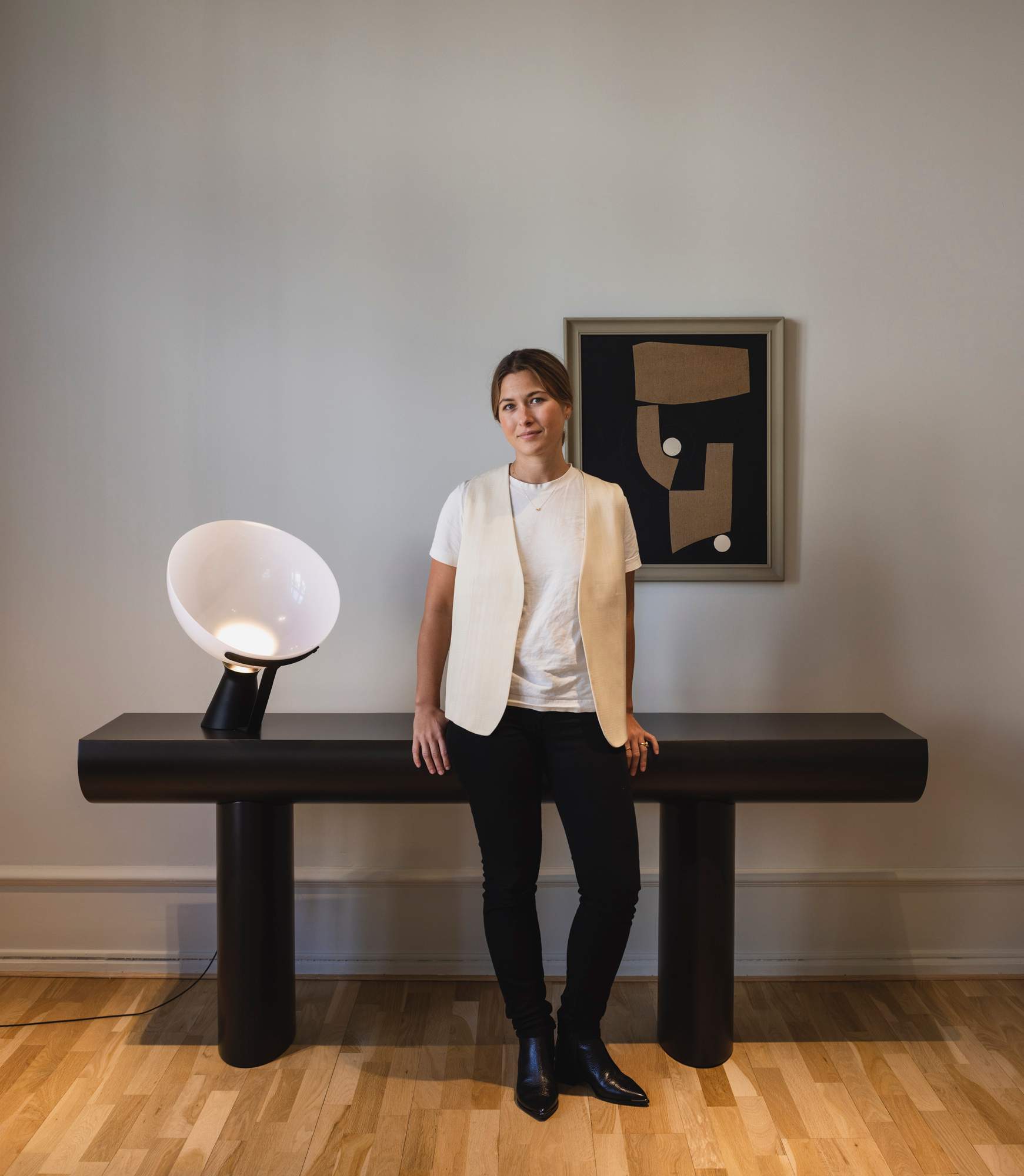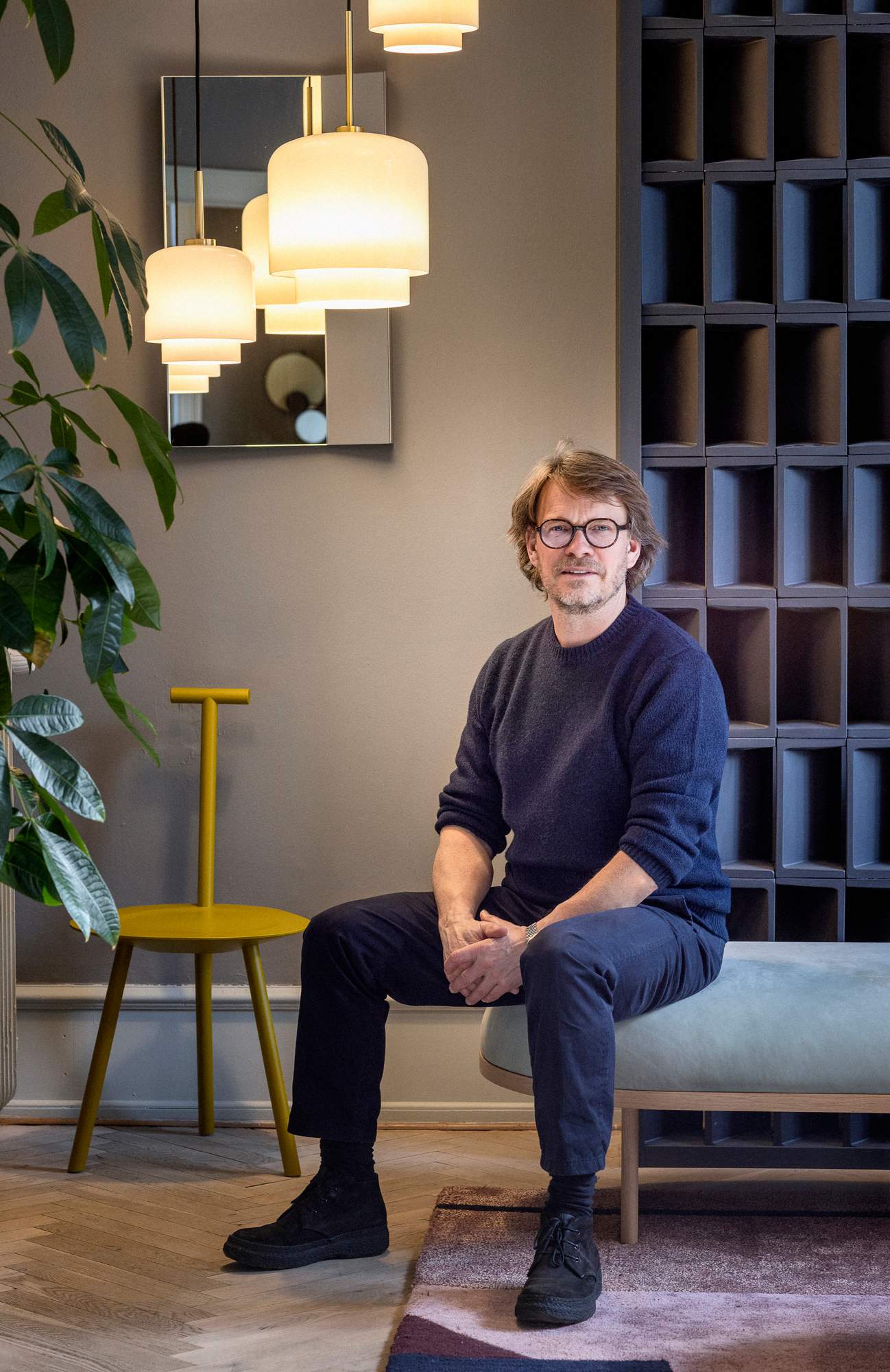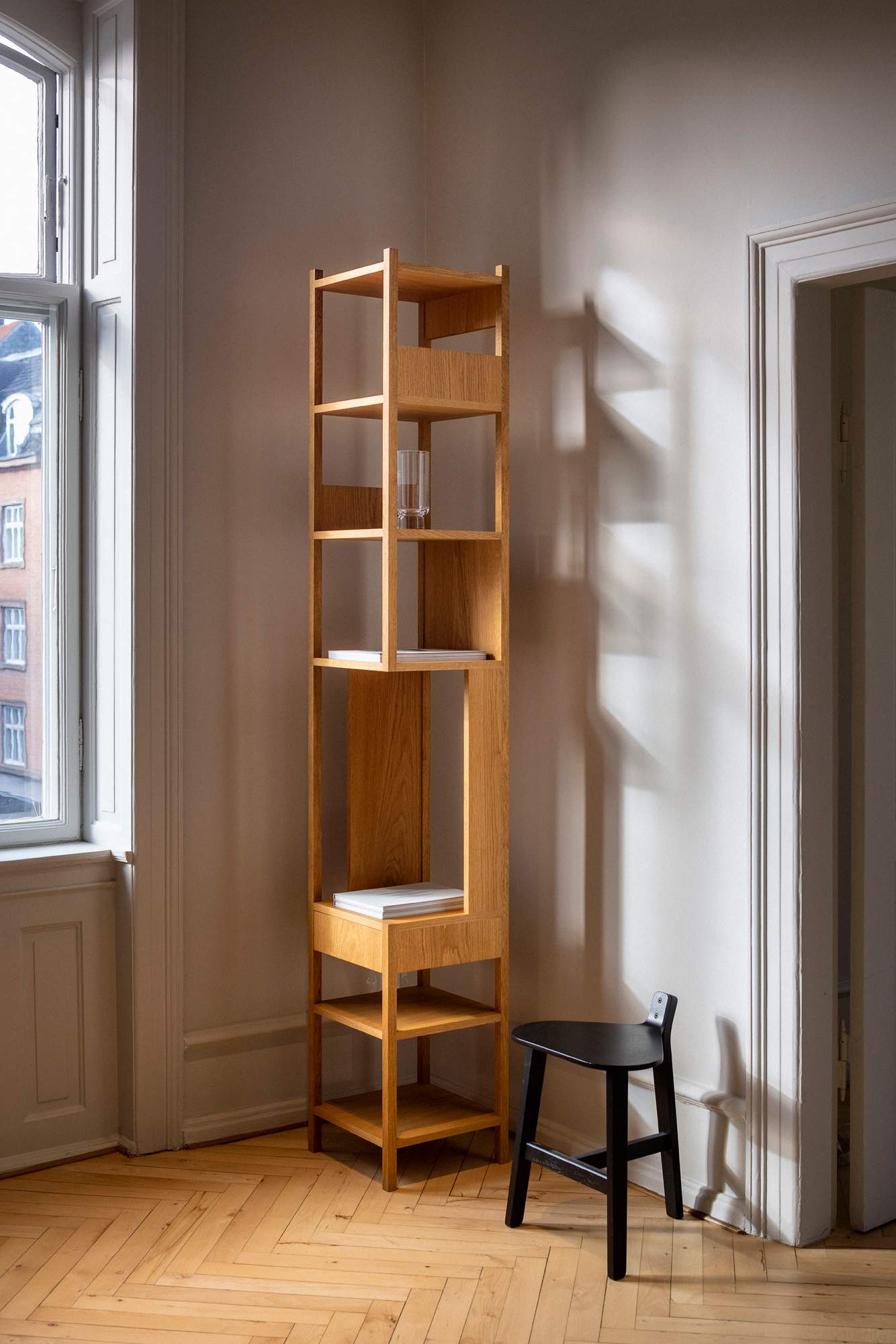 Why it works
There's always strength in numbers. By creating a cluster of complementary businesses, smart operators can help drive the sales of neighbouring brands – and vice versa. And Frederiksgade 1 is a welcoming place where you're sure to discover something new.
---
Images: Adam Amengual, Cody James, Christopher Wise, Gareth Sobey, Victor Garrido, Alex Crétey Systermans, Maurice Haas, Harry Mitchell, Marvin Zilm, Fuminari  Yoshitsugu, Andrea Pugiotto, Jan Søndergaard.