Fashion: Watches / Europe
Timeless craft
Meet the first female CEO of a major watch brand, the ambassador for a veteran maker and the non-profit behind the revived Watches and Wonders Geneva. Plus: discover the best timepieces to put on your wrist.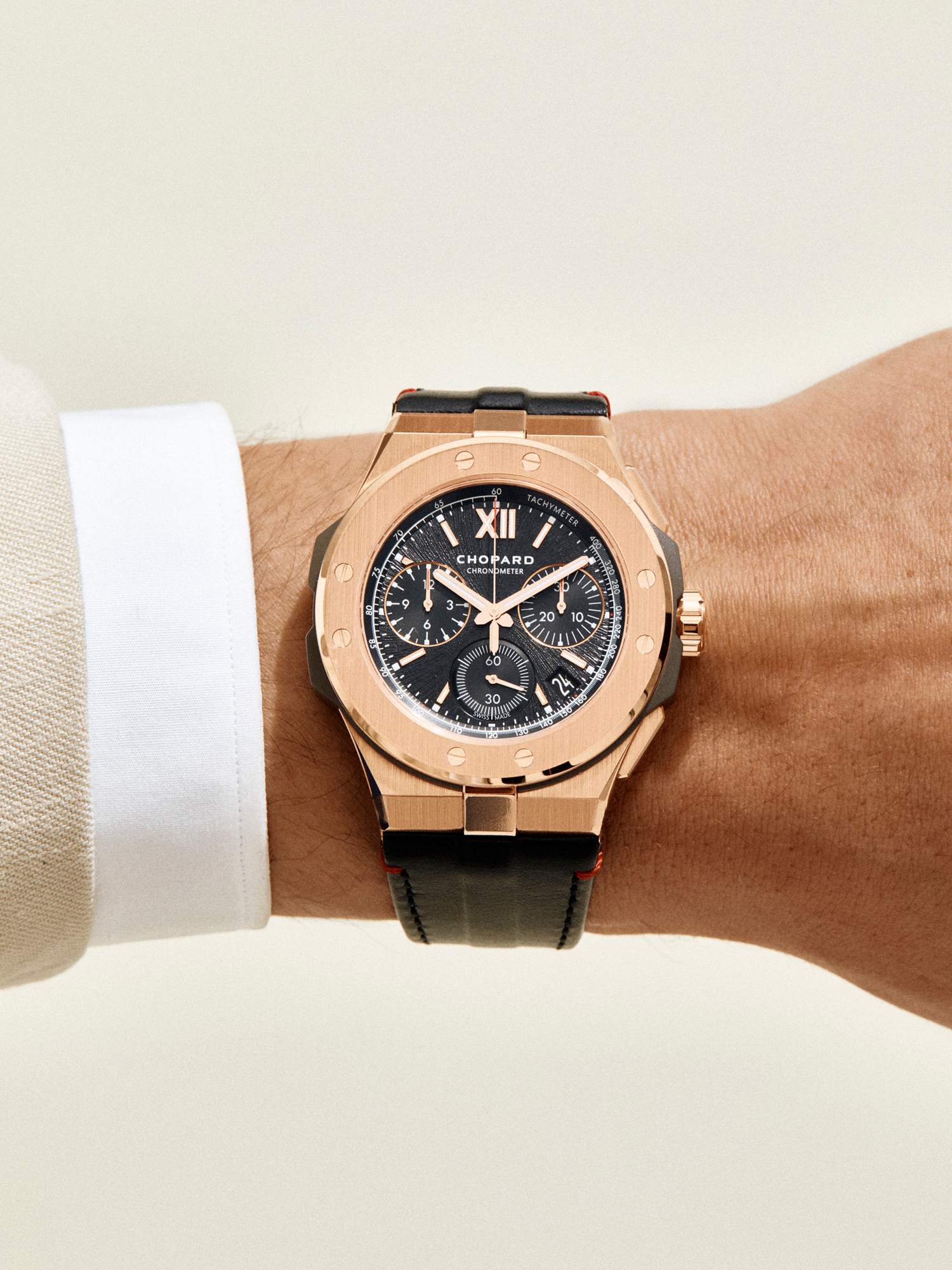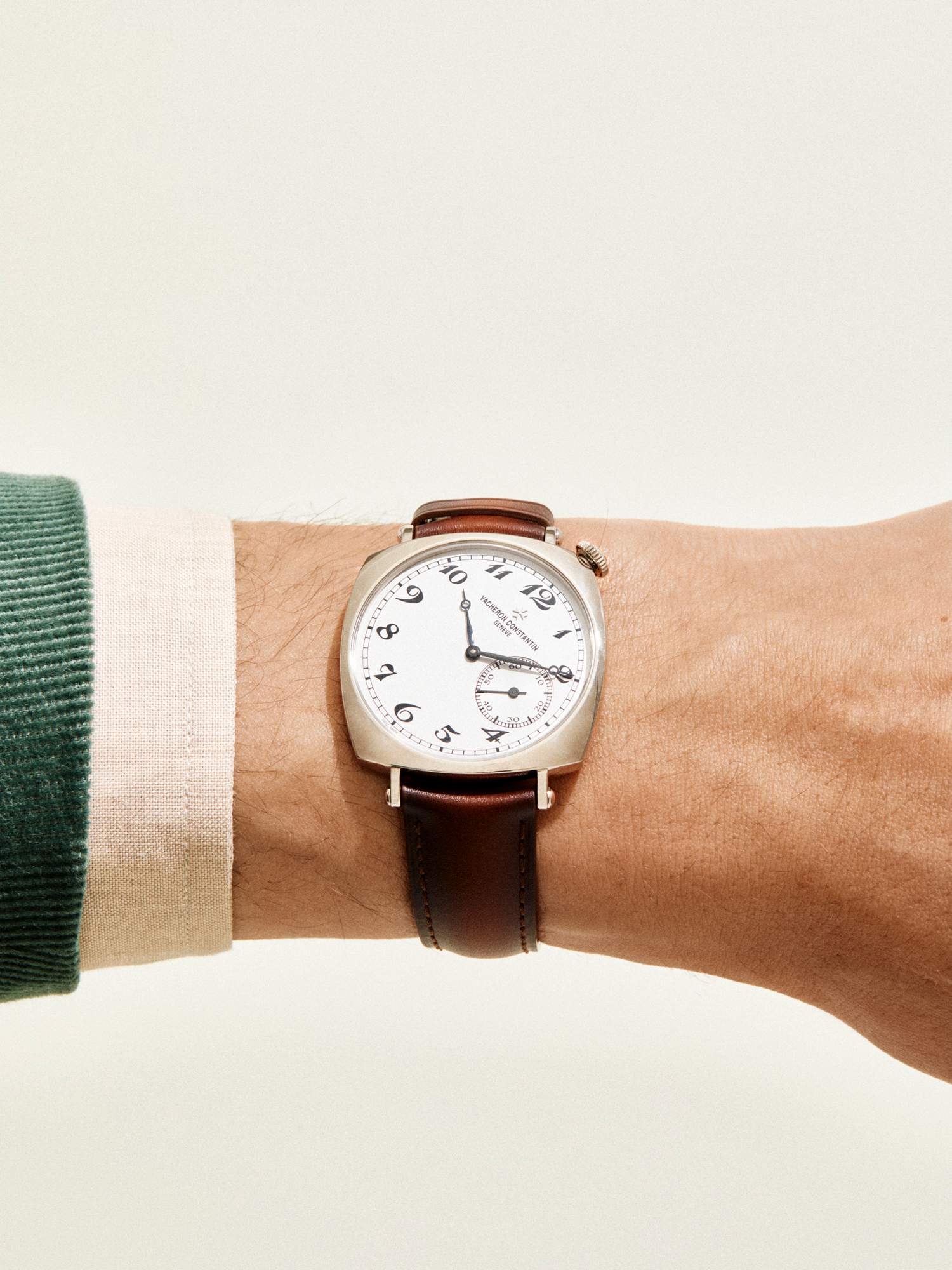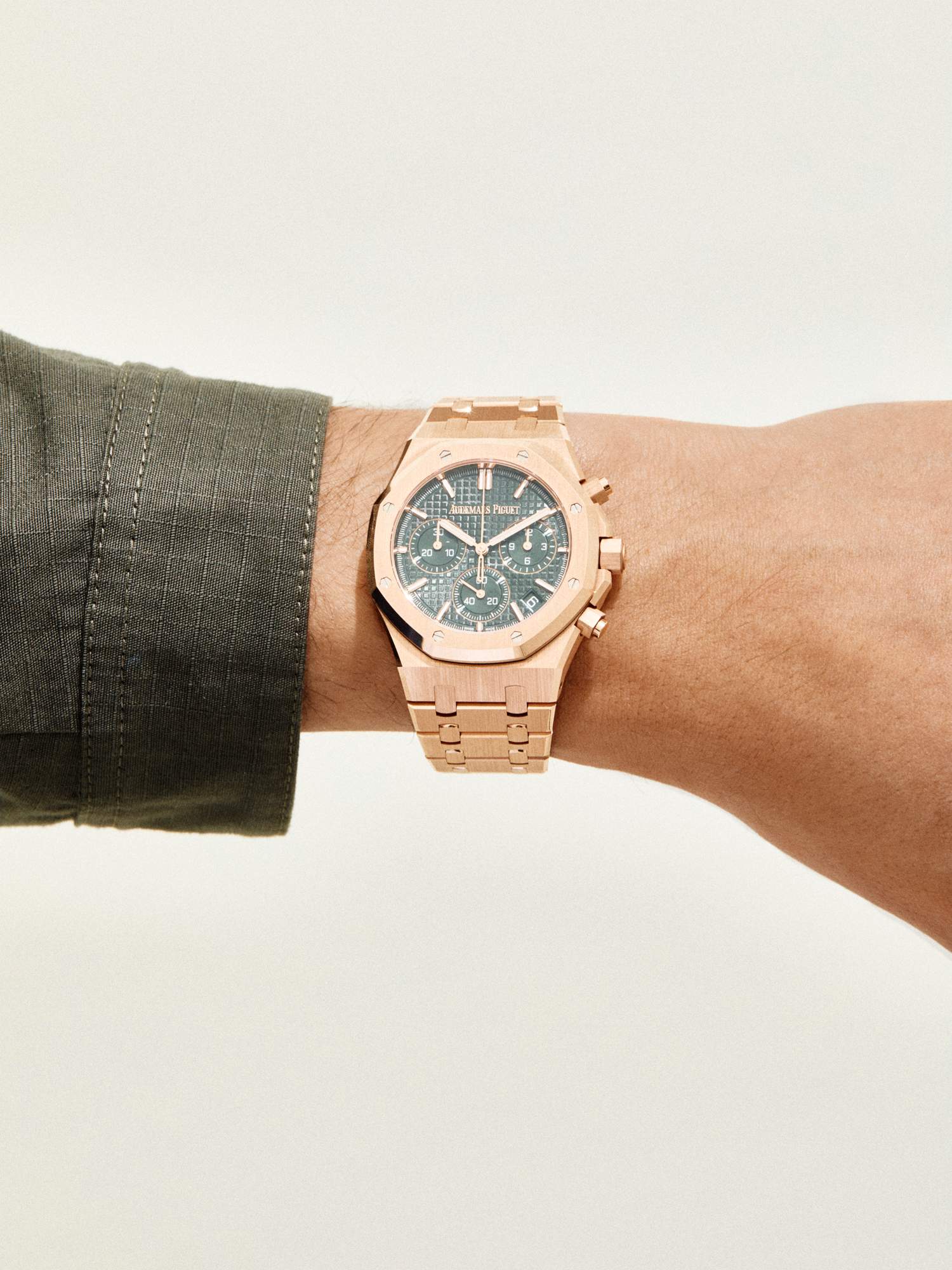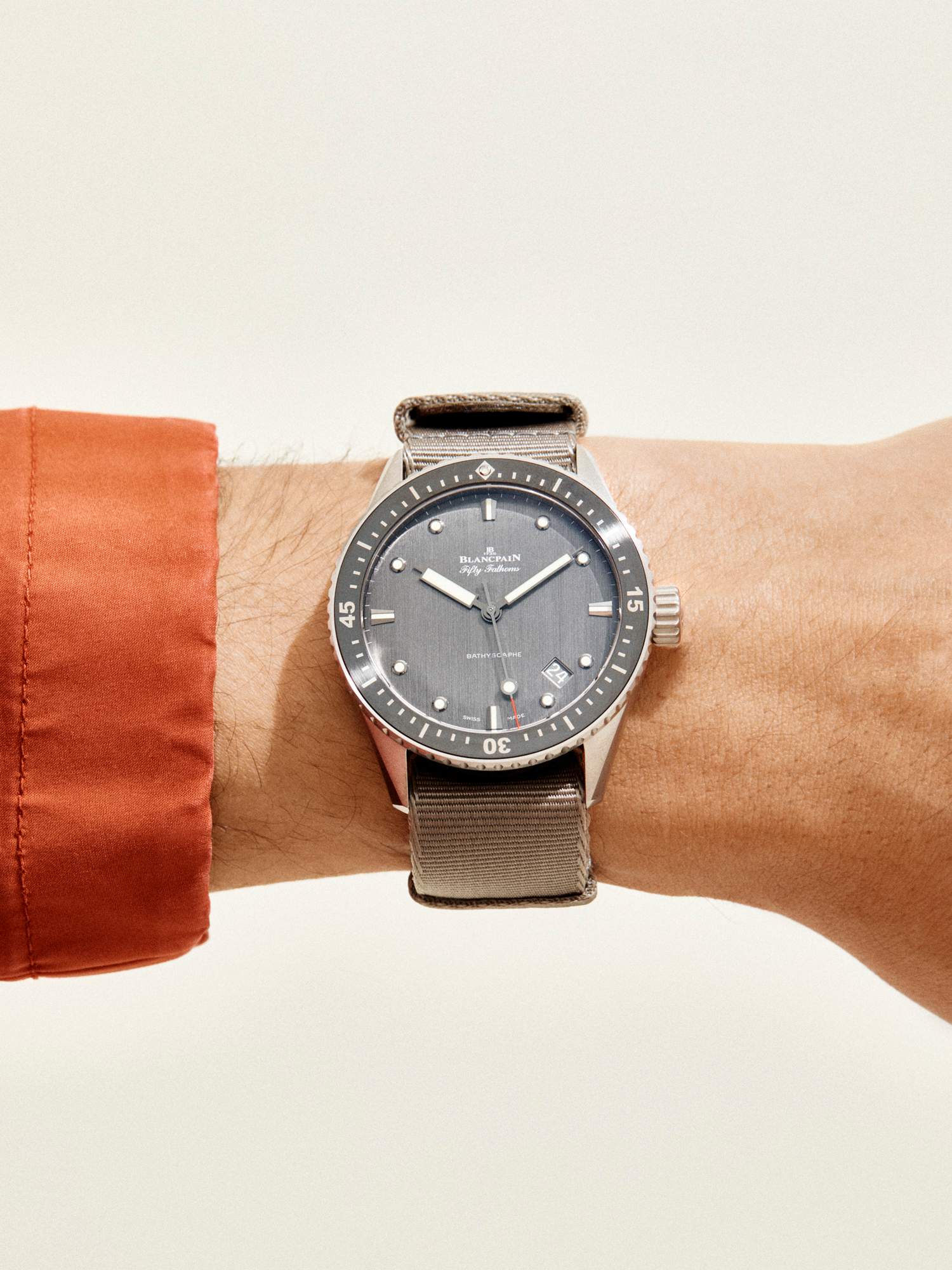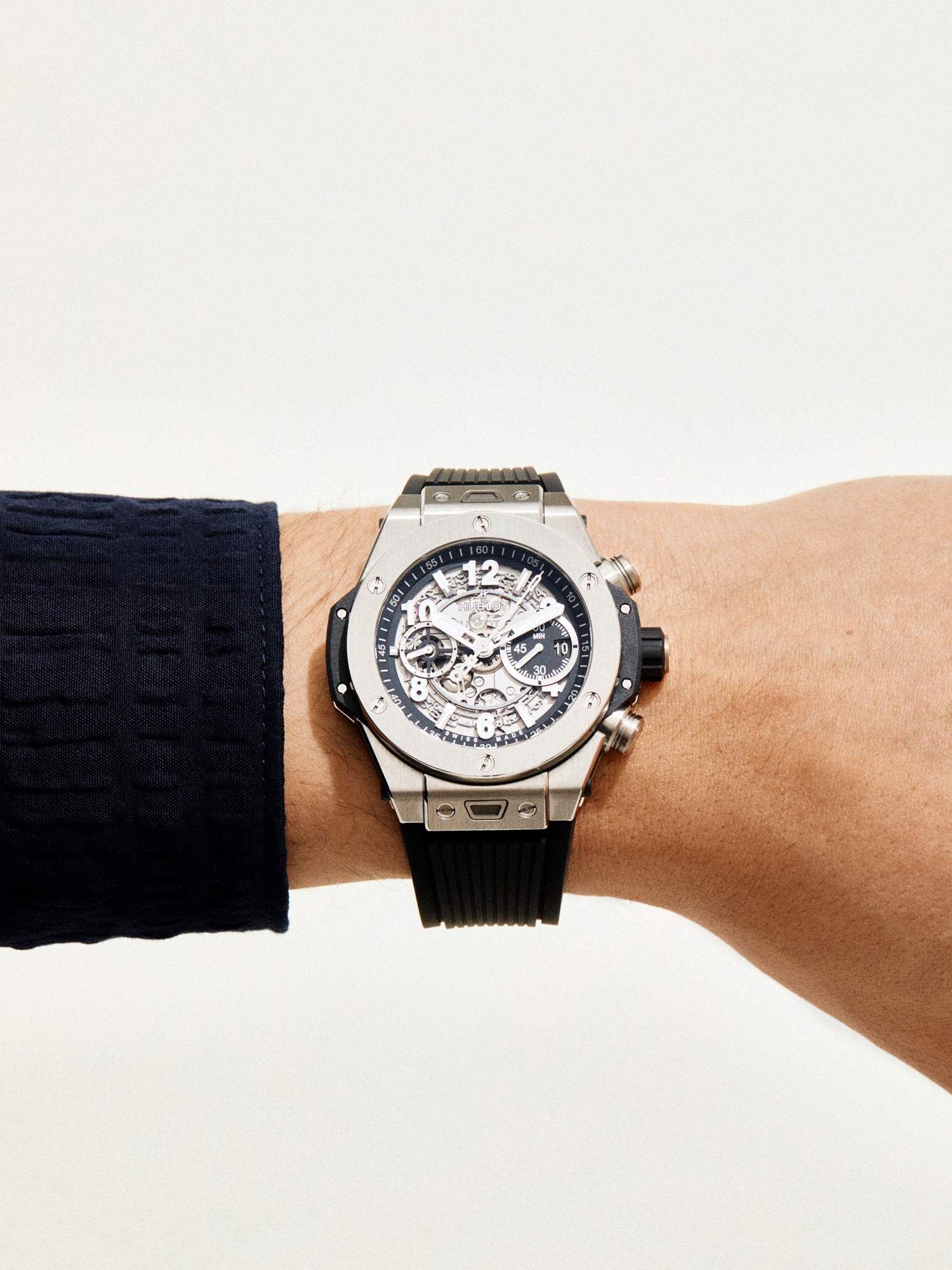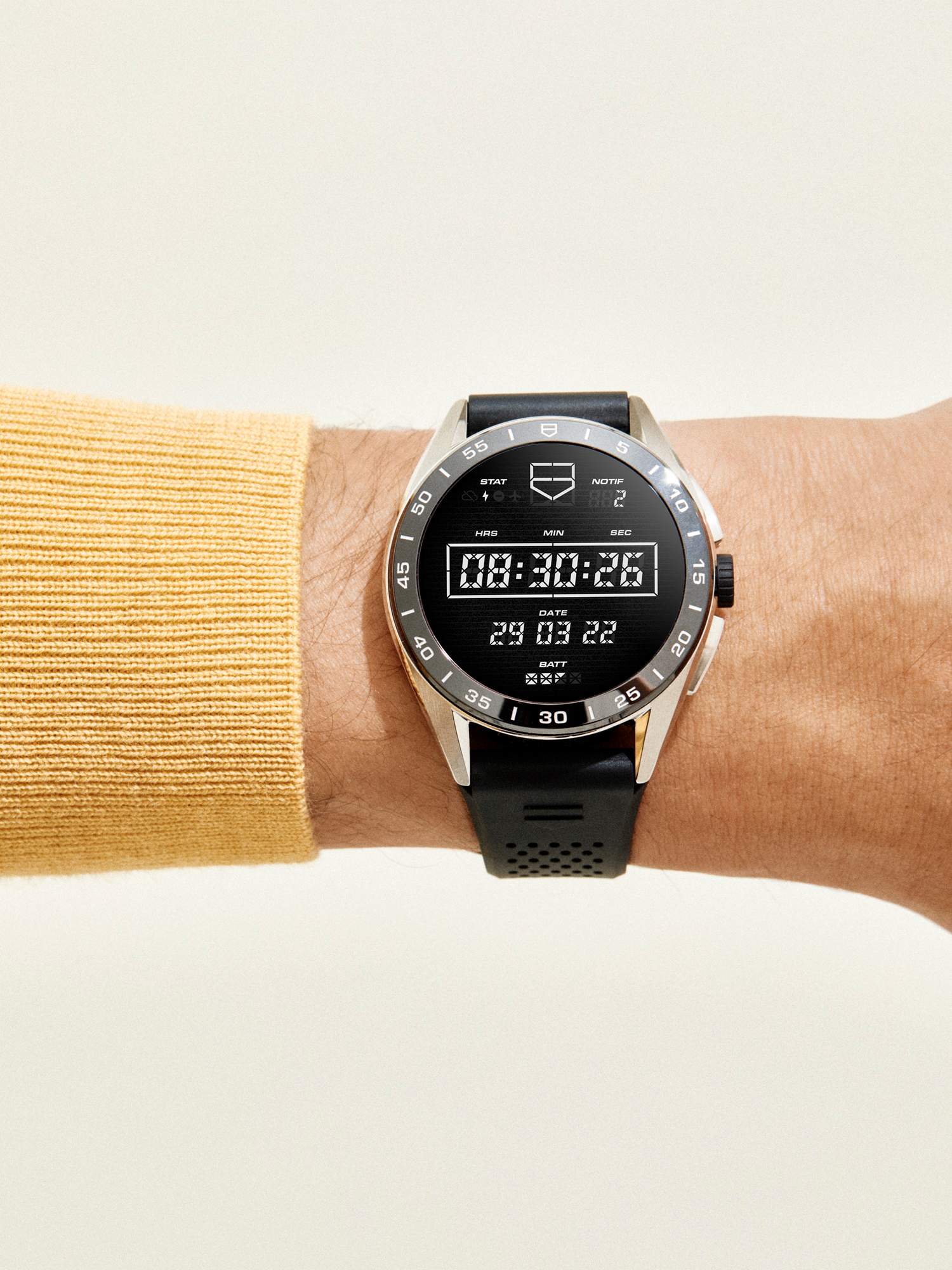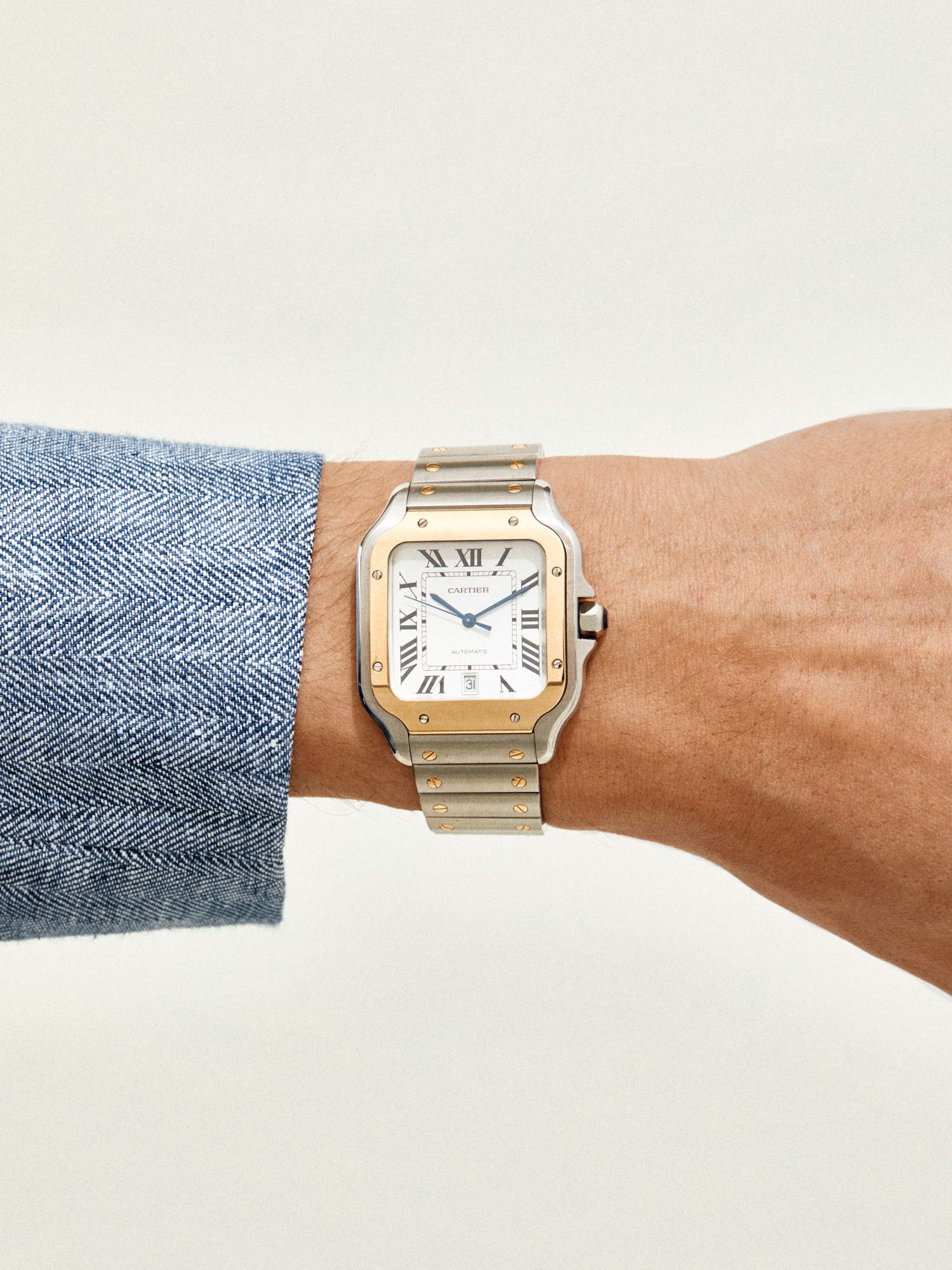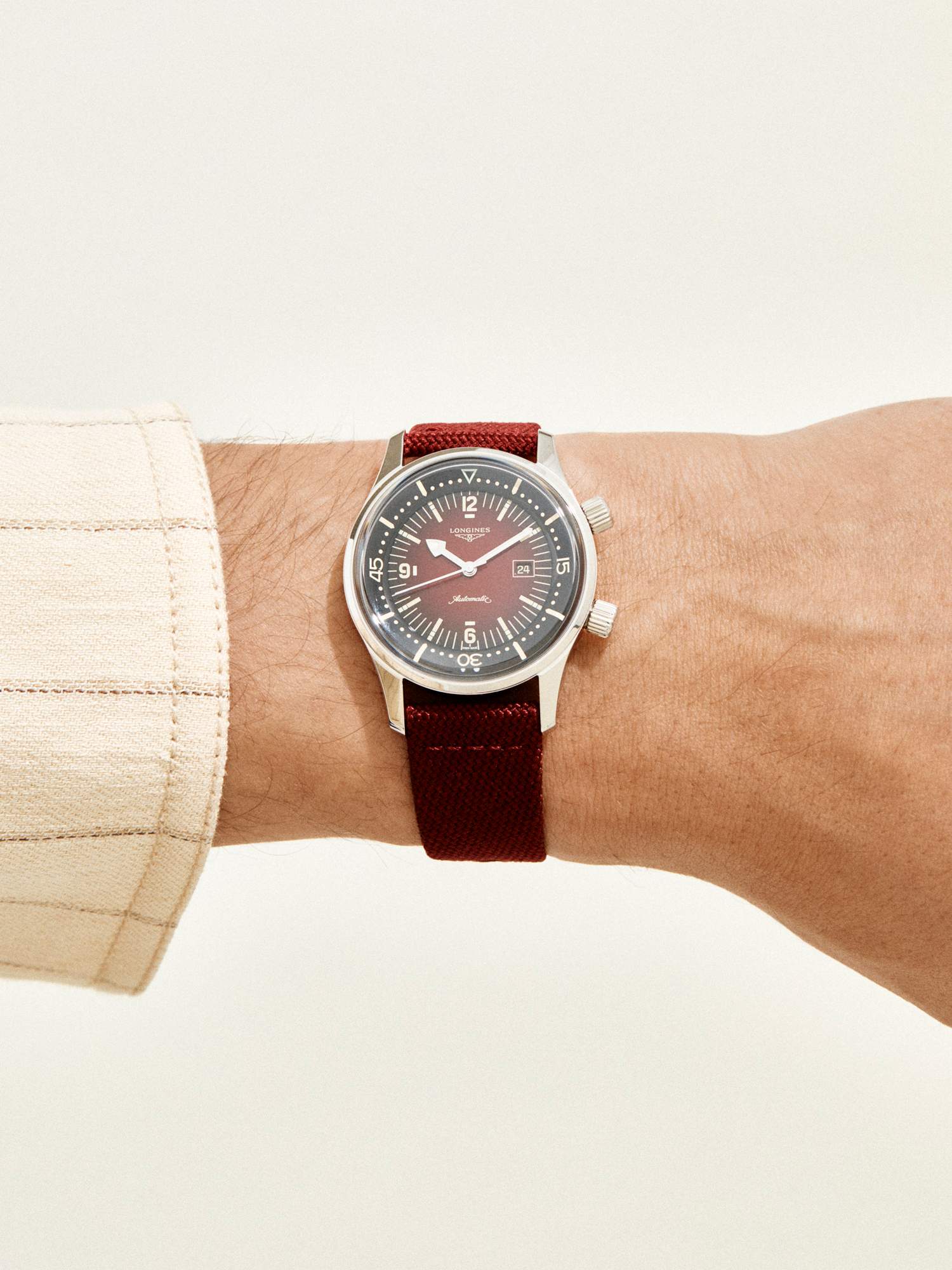 Catherine Rénier
CEO
Jaeger-LeCoultre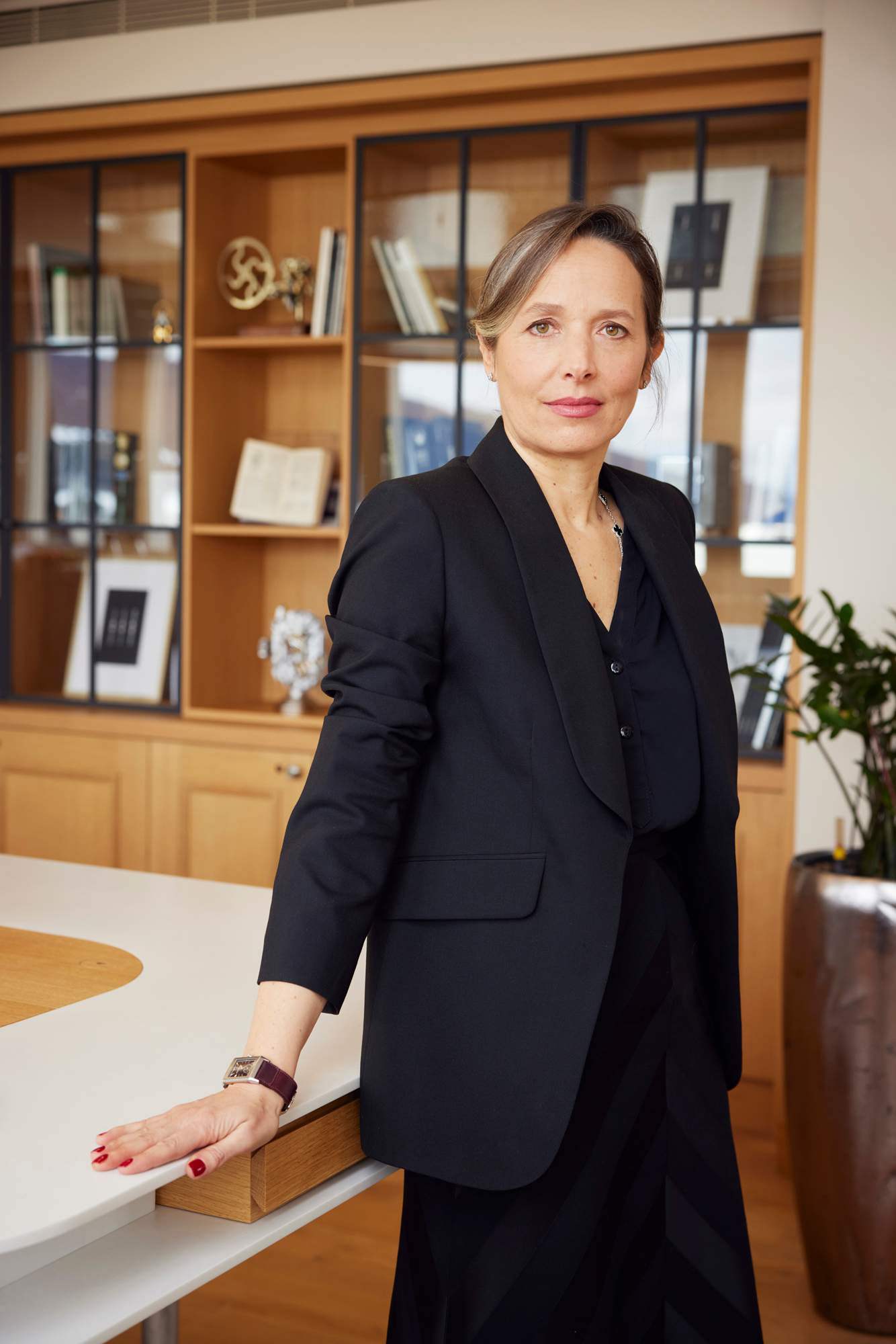 ceo Catherine Rénier came to the helm of prestigious Swiss watch-maker Jaeger-LeCoultre in 2018. A veteran of the luxury space, Rénier is a powerful figure in an industry that is only now, finally, seeing fit to place women in the C-suite. jlc, as it's referred to by devotees, is a top player in the industry, beloved as the maker of such diverse horological creations as the Reverso watch and the Atmos clock. While the pandemic may have put a damper on global trade, the effects certainly seem to have been temporary: Jaeger-LeCoultre is going all-in on in-person events, such as their Atelier d'Antoine watch-making experience, named after the company's founder. "The authenticity and expertise of Jaeger-LeCoultre are important factors to keep sharing with our customers," says Rénier.
In terms of audience interest it's Reverso – a rectangular watch designed in the 1930s with a reversible case – that is proving more popular than ever. "We did notice a renewed interest for rectangular-shaped watches and Reverso has been extremely well received," she says. "Great design is timeless, and Reverso is the perfect illustration of this: an icon of style and elegance." 
That doesn't mean the maison can afford to rest on its laurels, however, and Rénier has no plans to do so. "Today's r&d department is a team of more than 40 people, all dedicated to further exploring modern watch-making."
Pricing for Jaeger-LeCoultre's most beloved watch begins under €5,000: a relative bargain in the luxury-watch marketplace. Demand for models like the Reverso, Memovox and more complicated pieces is high, and new boutiques are coming to the US, Middle East and Asia. "Timeless watches have demonstrated their resilience during the pandemic," says Rénier. "As symbols of craft, creativity and innovation, timepieces resonate."
---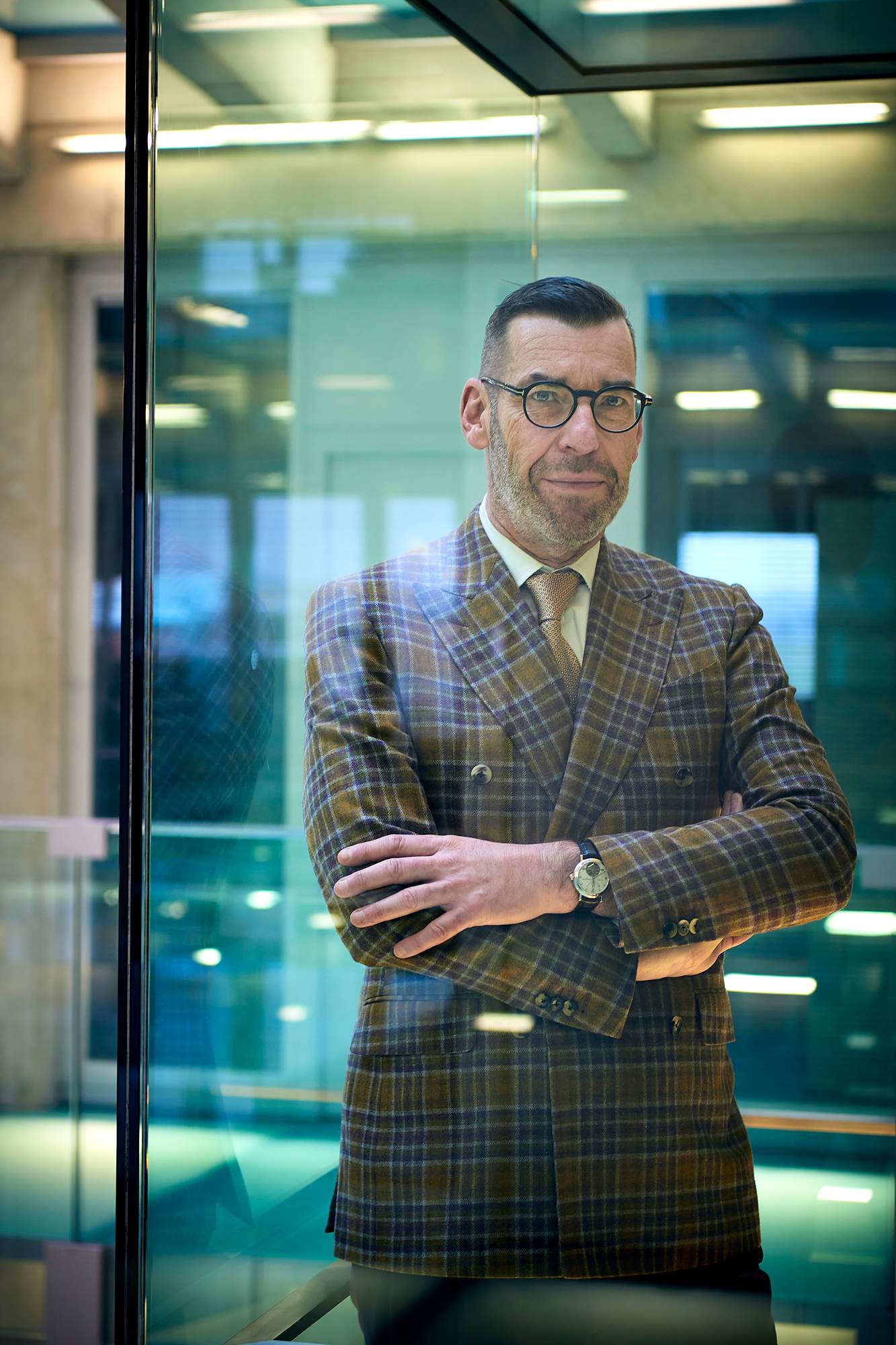 Christian Selmoni
Style & heritage director
Vacheron Constantin 
Christian Selmoni's unique job title sees the Swiss-watch industry veteran act as heritage director for Genevan watch brand Vacheron Constantin, as well as working closely with its archive to make sure that new products honour the centuries-old company's values.
How does a heritage brand attract younger clientele in 2022?
Our clientele is already quite young. It's true that in several markets – Europe, for example, which is quite conservative – the average age is probably older than 40. But in Asia we have clients who are in their twenties. And younger clients are not only attracted to modern timepieces but also to vintage watches. Most of them already have a good knowledge of high watch-making, and this is why they are driven to our maison. 
The Historiques collection offers updated versions of your watches from the 1920s, but you also offer refurbished vintage timepieces. Why have both?
We've had Historiques for years now. It's difficult to redesign a piece from the past without losing its essential qualities, which is why we have so few models in the collection. In 2017 we decided to create a concept based on restored vintage Vacheron watches. It's a great way to talk about our legitimacy, history, design and technical achievements. We also make sure all the watches are restored in our workshop and come with a certificate of authenticity. 
What is your biggest design challenge? 
We have more than 265 years of watch-making experience and we're one of the benchmarks for classic, high watch-making. So for the designers, it is crucial to balance the designs of our watches with this important history and tradition while being contemporary and modern.
---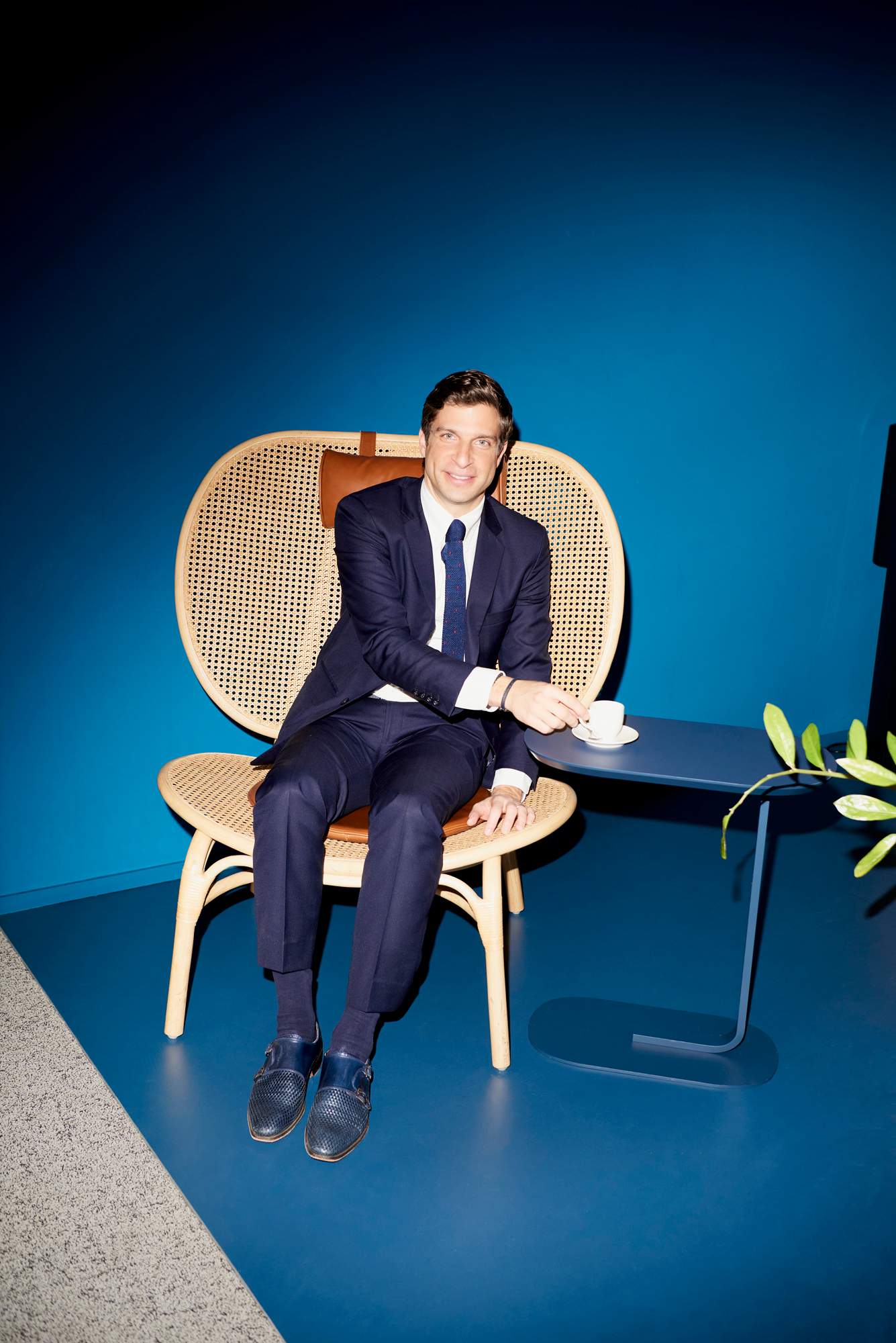 Matthieu Humair
CEO
Fondation de la Haute Horlogerie
Tell us about your foundation.
It's a private non-profit founded in 2005, which celebrates watch-making excellence through two centres. Watches and Culture promotes its artistic and cultural value, while Watches and Wonders organises major events where professionals and lovers of fine watch-making can discover the latest trends. While Geneva is the anchor salon, events are also organised abroad in other formats.
What will Watches and Wonders Geneva 2022 look like?
After two years of fully digital editions, we are excited to bring the watch-making industry together in one place. It will offer a hybrid format to enable international guests to attend the show in person or abroad. It's been designed like a fashion week for the press, retailers and clients of our brands, and for the public at large. 
How has the salon evolved?
We've extended it to seven days to accommodate the 38 exhibiting maisons. Visitors will be able to discover the content in the common areas. Everything is now happening in a single place, making Geneva the prime destination for watch aficionados. 
What is the importance of the high-end, mechanical watch in an increasingly digital world?
We believe that high-end watches and smartwatches are complementary as they serve different purposes. Depending on the activity and time of day, you can wear either. A high-end watch is like a piece of art. There will always be a desire for products that embody the best of craftsmanship.
---
fashion: Watches
Face value
Germany
Connoisseurs of horology and design aficionados alike are turning to Nomos Glashütte for understated precision.
Writer: Nolan Giles
Photography: Robert Rieger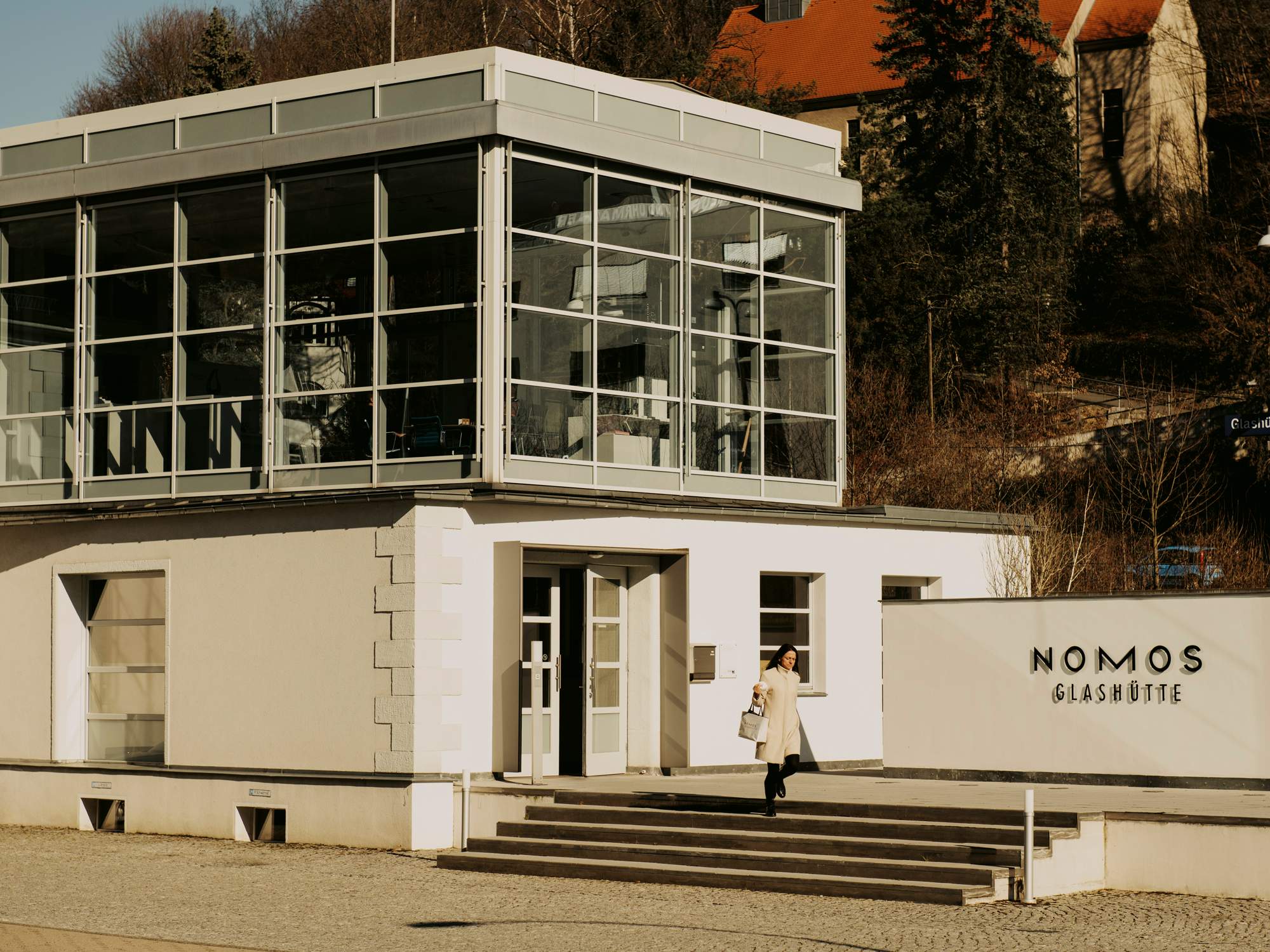 "Champagne has its wine, Parma has its ham and Glashütte has its watches," says Judith Borowski, chief business officer of Nomos Glashütte. She's discussing the protected status that the German watch-making town was awarded in February by the national government. It means that any timepiece bearing the Glashütte name must now be made there. "It's good for the Nomos Glashütte name and it's good for the place," she adds, outlining Nomos's history within this small town of some 1,700 people, considered by many to be luxury watch-making's most important hub beyond Switzerland.
Nomos is young in the world of watch firms: a sprightly 32 years old. The brand was born in 1990, shortly after the reunification of Germany, with founder Roland Schwertner looking deep into the East German town's 175-year watch-making history for inspiration. His first commercial success was the Tangente watch, which launched in 1992. Loosely based on a 1920s Bauhaus-style watch, the design oozes function-led sophistication. It remains popular to this day. Most recently, Nomos has launched the Tangente Platinum Grey, a quiet triumph that the brand's senior watch designer Thomas Höhnel says subscribes to Nomos's watch-making philosophy.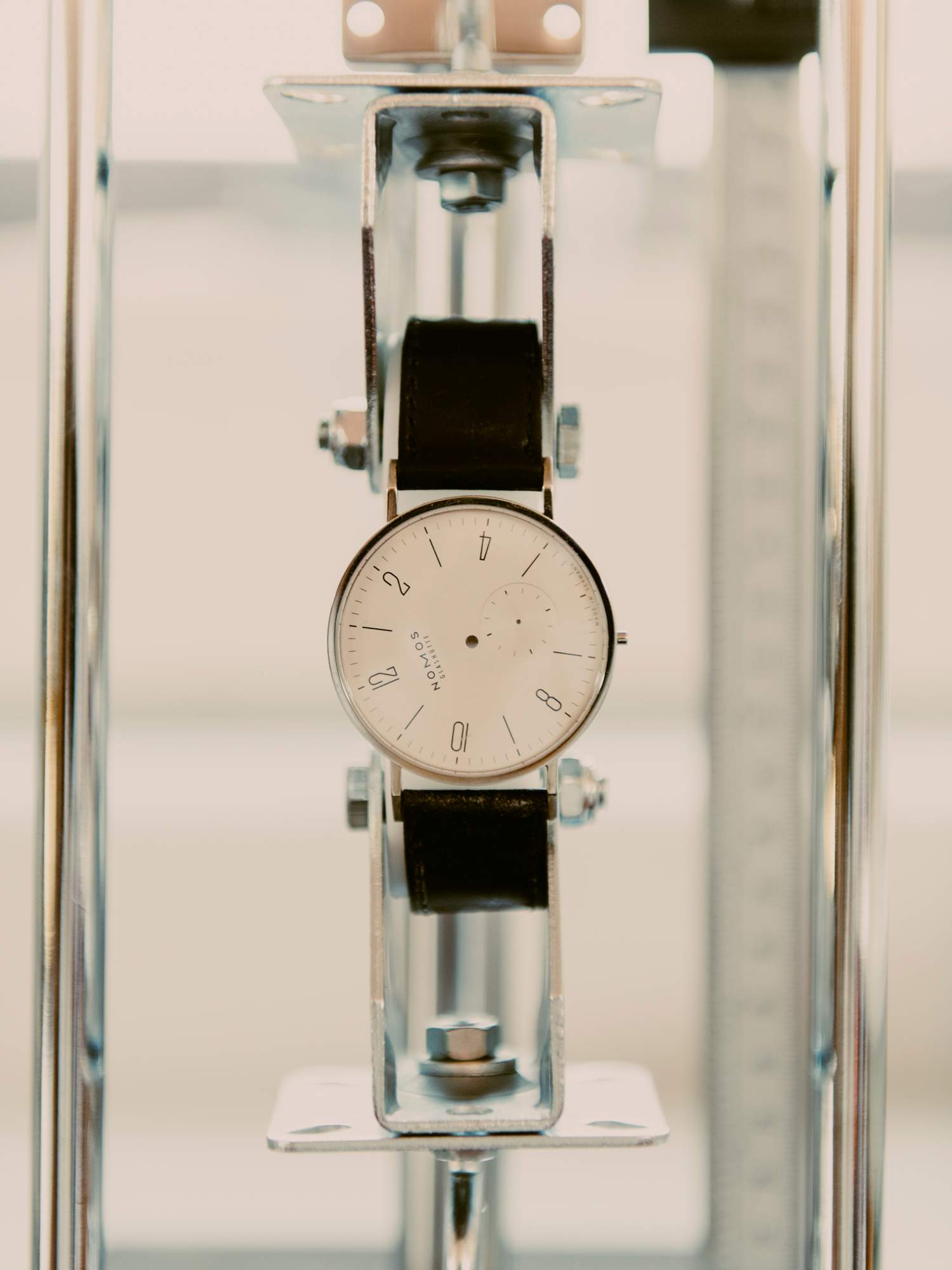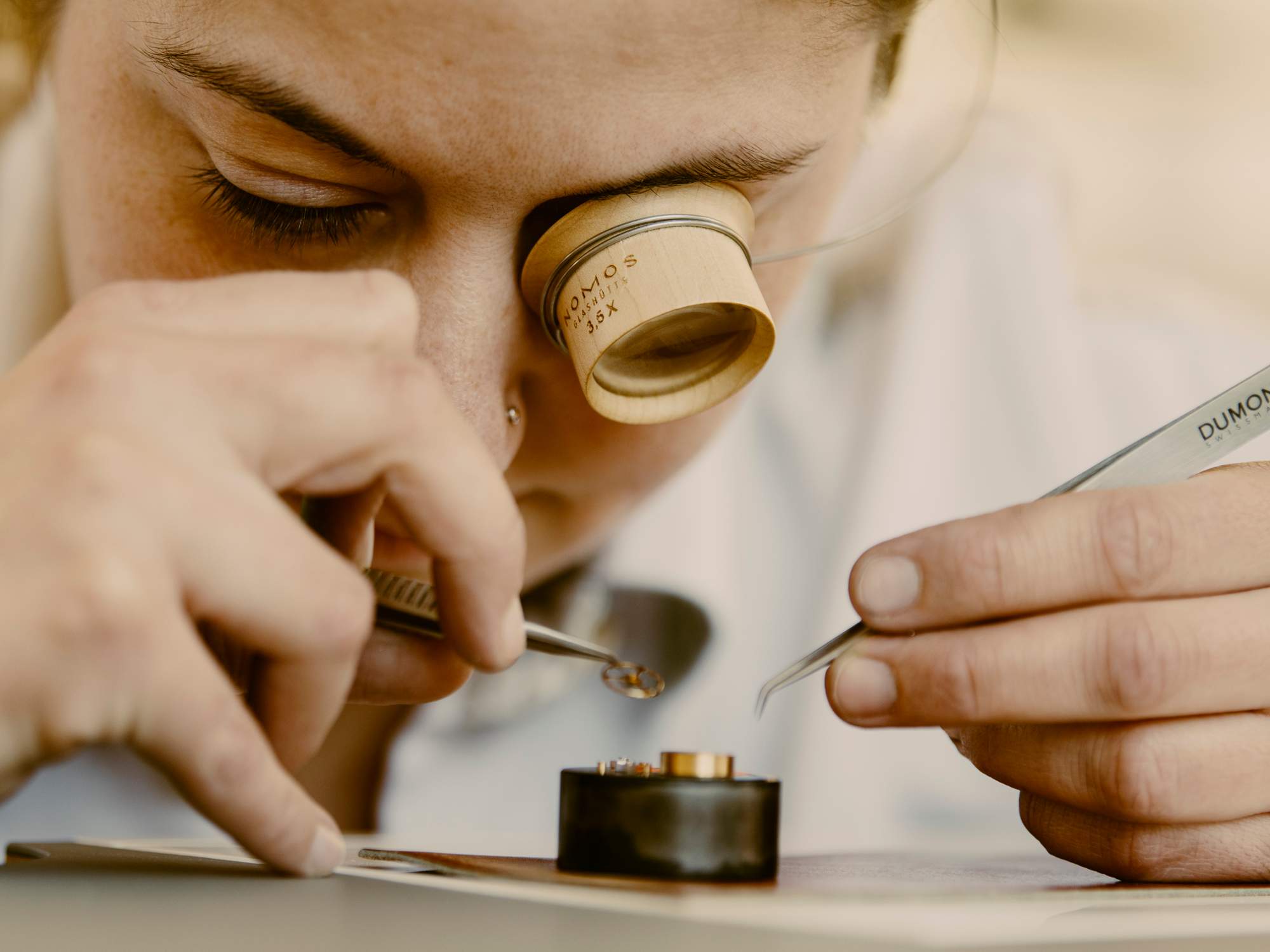 "Nothing ages as quickly as technology, so for us it is important that you always see and feel the craftsmanship behind a product," he says, flipping the timepiece over to reveal the ultra-thin caliber, which is seen through the glass back panel. The handsomely crafted inner mechanism and its individual parts were developed, manufactured, hand-assembled and rigorously tested here in Glashütte. "It's easy to make a watch look minimalistic," says Höhnel. "But often you lose quality and detail in the process. This is what we work very hard here to prevent."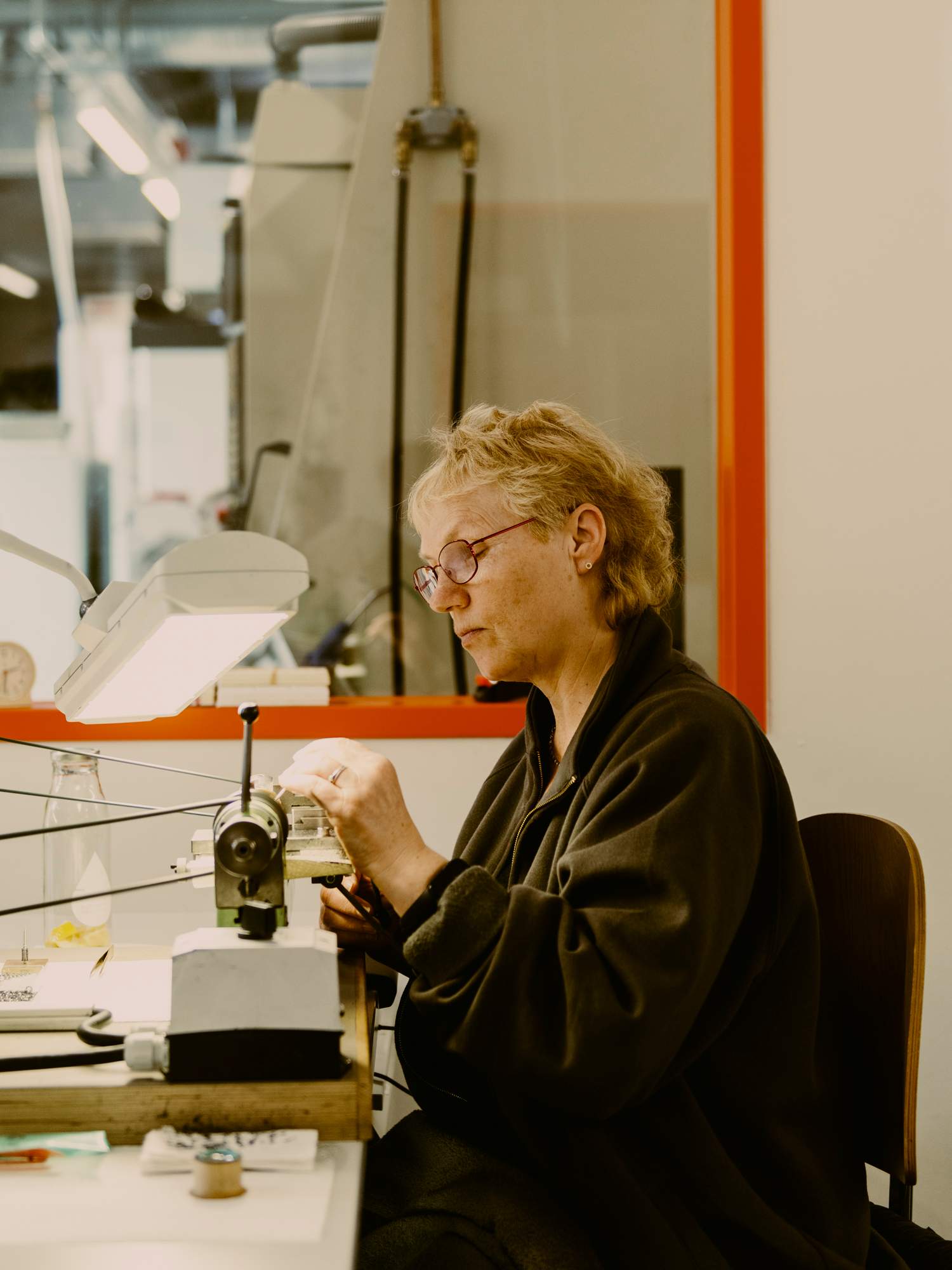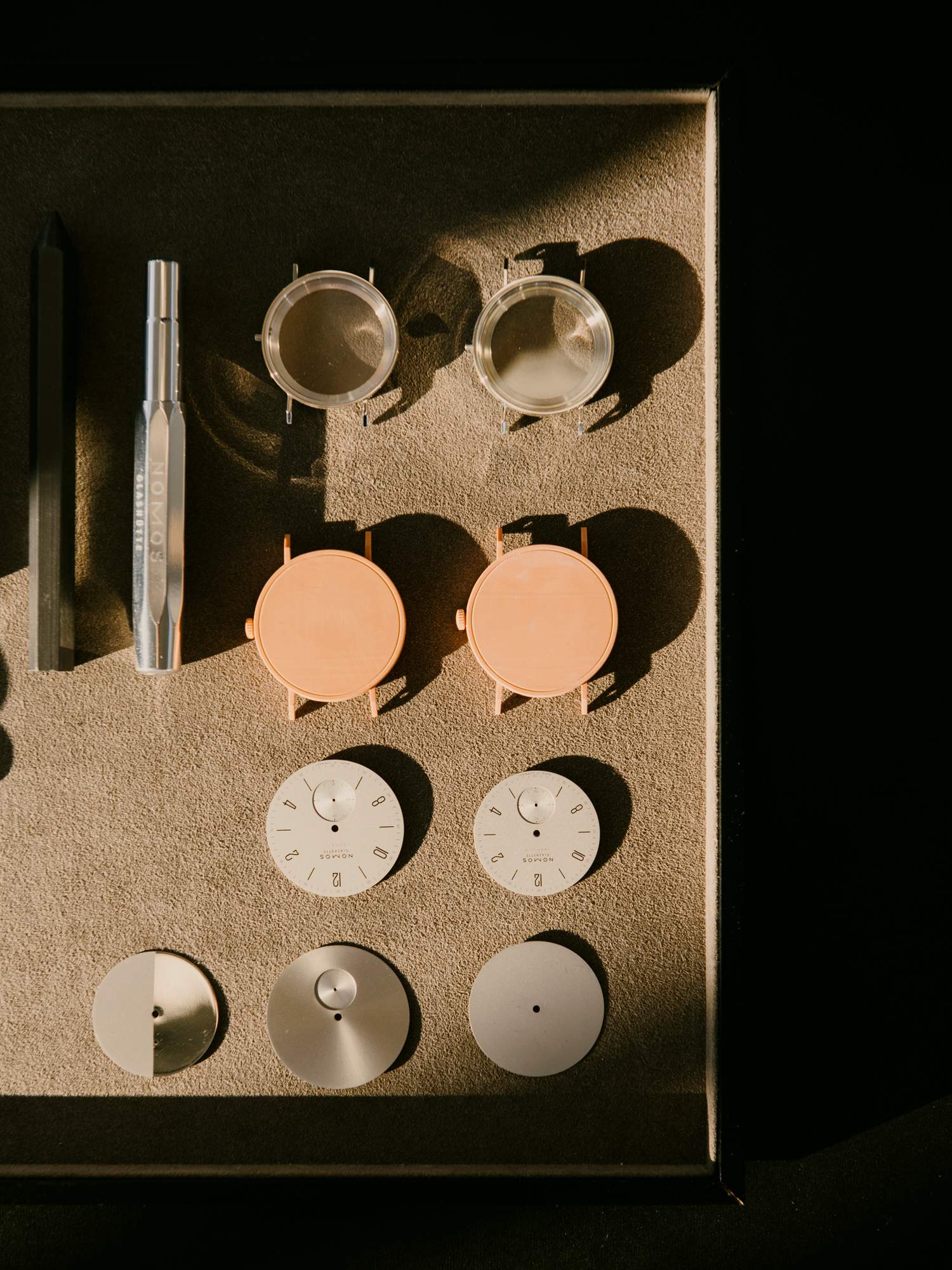 Without going too much into the complexities of watch-making, what Nomos creates in Glashütte is unique well beyond Germany's borders. Its products are rarely sold for more than €4,500, meaning that they sit at the more affordable end of the luxury price ladder. However, their inner workings pack enough engineering punch to please most watch connoisseurs. Nomos's design team shy away from ostentatiousness in form meaning that the pure aesthetics of the pieces they create have to work hard to excite customers. It's a unique proposition in an industry that often gets caught up in developing gadgetry for gadgetry's sake and one which Borowski calls a "subdued approach".
"It's easy to make a watch look minimalistic. But often you lose quality and detail in the process. This is what we work very hard here to prevent"
Clearly it's working; there's a waiting list of some 8,000 customers hoping to buy Nomos products as the company springs forward from the pandemic. "We simply try to concentrate on the essentials of watches; the dial is pure and tidy and easy to read," says Borowski. "These are watches that are made to last a lifetime, both in the quality of their movements and also in terms of design."