Inventory: Drinking & dining / Global
Tour de forks
From a Parisian chocolatier-cum-café to a French hideaway in London and a terrific tarte tatin, there is plenty of Gallic flavour to this month's rundown of restaurants and recipes.
Café Compagnon
Paris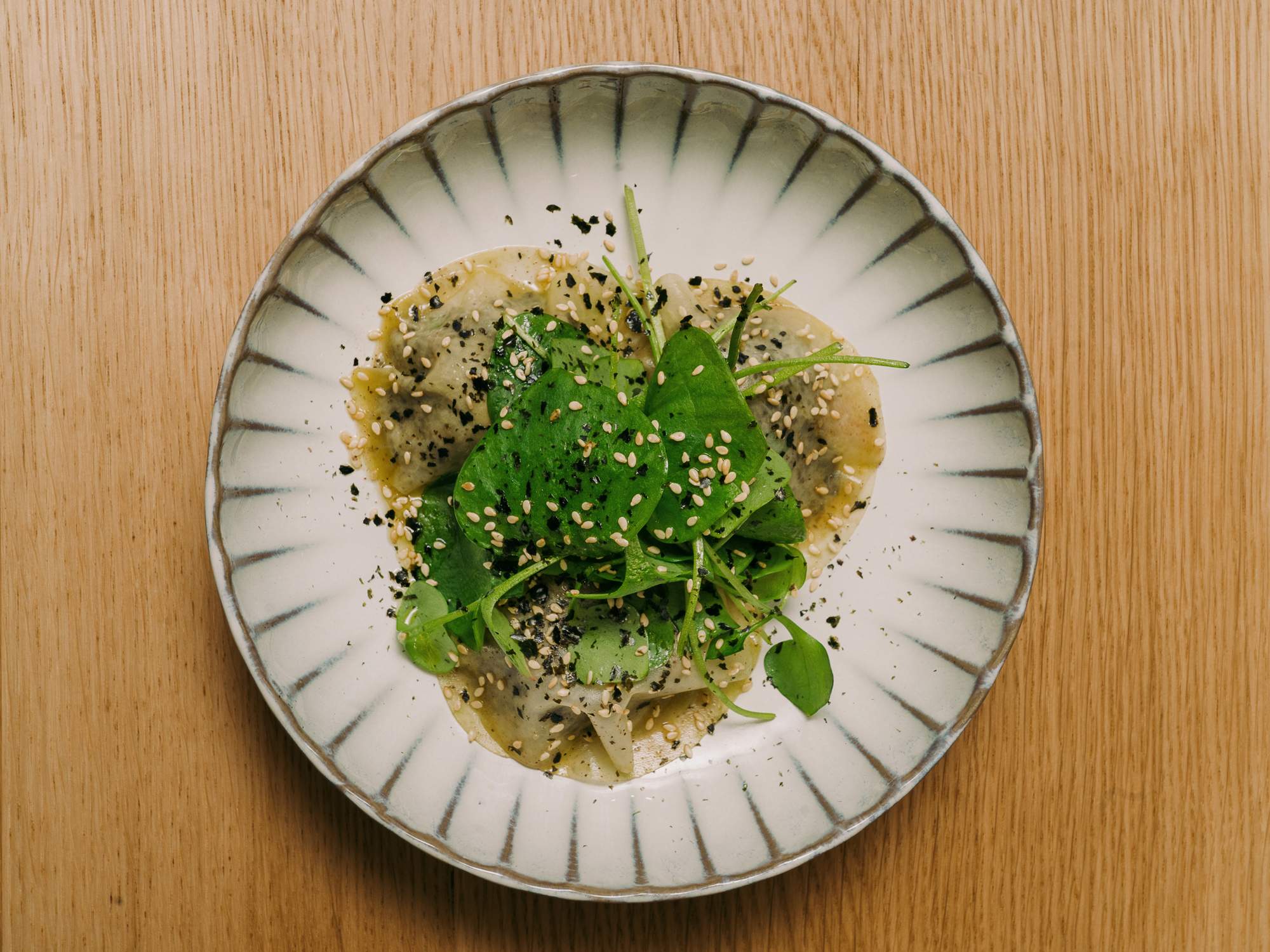 Unlike other restaurateurs who use their weekends to recover from the busy work week, Charles Compagnon spends Sundays roasting coffee for his three Parisian cafés, albeit in the pleasant surroundings of his country house in Courances. On occasion he heads down to the Beaujolais region to tend his small vineyard, Domaine Charmetemps, or stays in Paris to hone the art of cocoa roasting with chocolatier Nicolas Berger.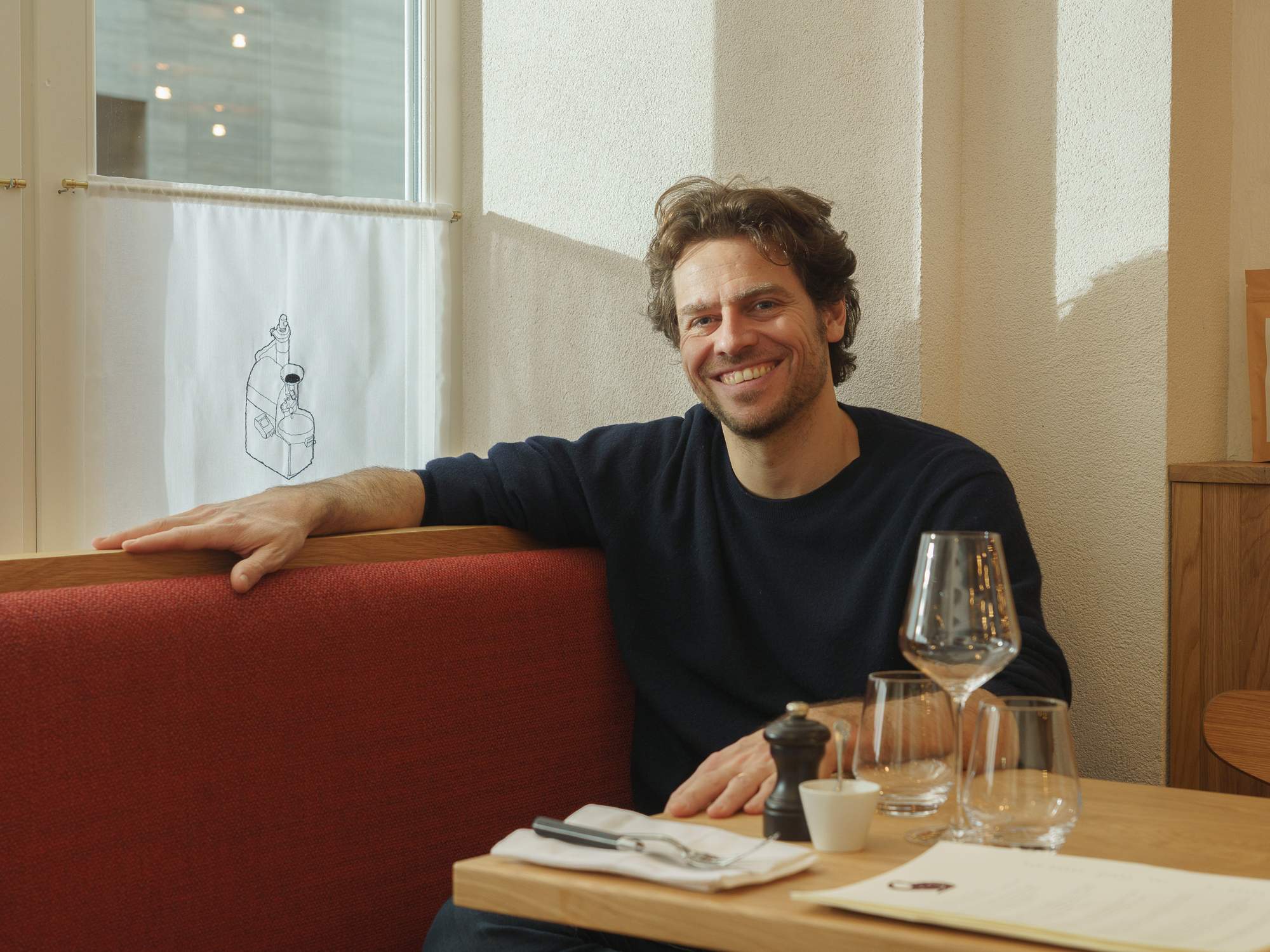 His latest venue, Café Compagnon in the French capital's 2nd arrondissement, connects the dots between his many pursuits. Open every day from 08.00 to midnight and combining café-bar, restaurant and an in-house chocolatérie, it's as much a place for an early-morning cappuccino with a chocolate spread tartine as it is for a business lunch or crisp muscat on the sunny, south-facing terrace. "I wanted Café Compagnon to be rooted in the life of the neighbourhood," says Compagnon. "Being open to all sorts of guests and functions was key." While the ever-changing lunch and dinner menu is full of crowd pleasers – duck terrine, burrata and the signature Venezuelan chocolate tart – chef Geoffrey Lengage's food is inventive enough to impress clients with the likes of seaweed and kohlrabi ravioli and roasted octopus with kumquat-infused black rice.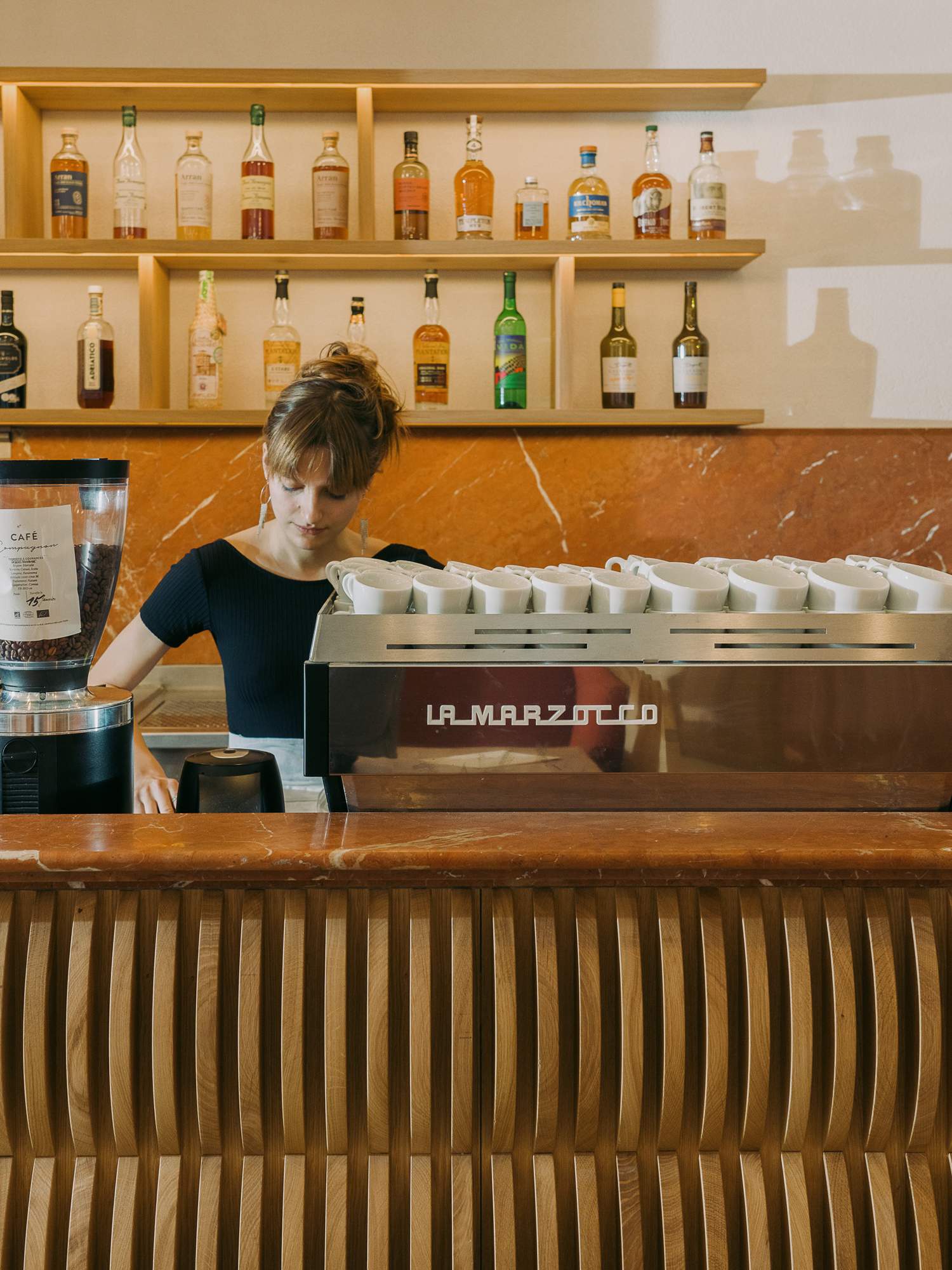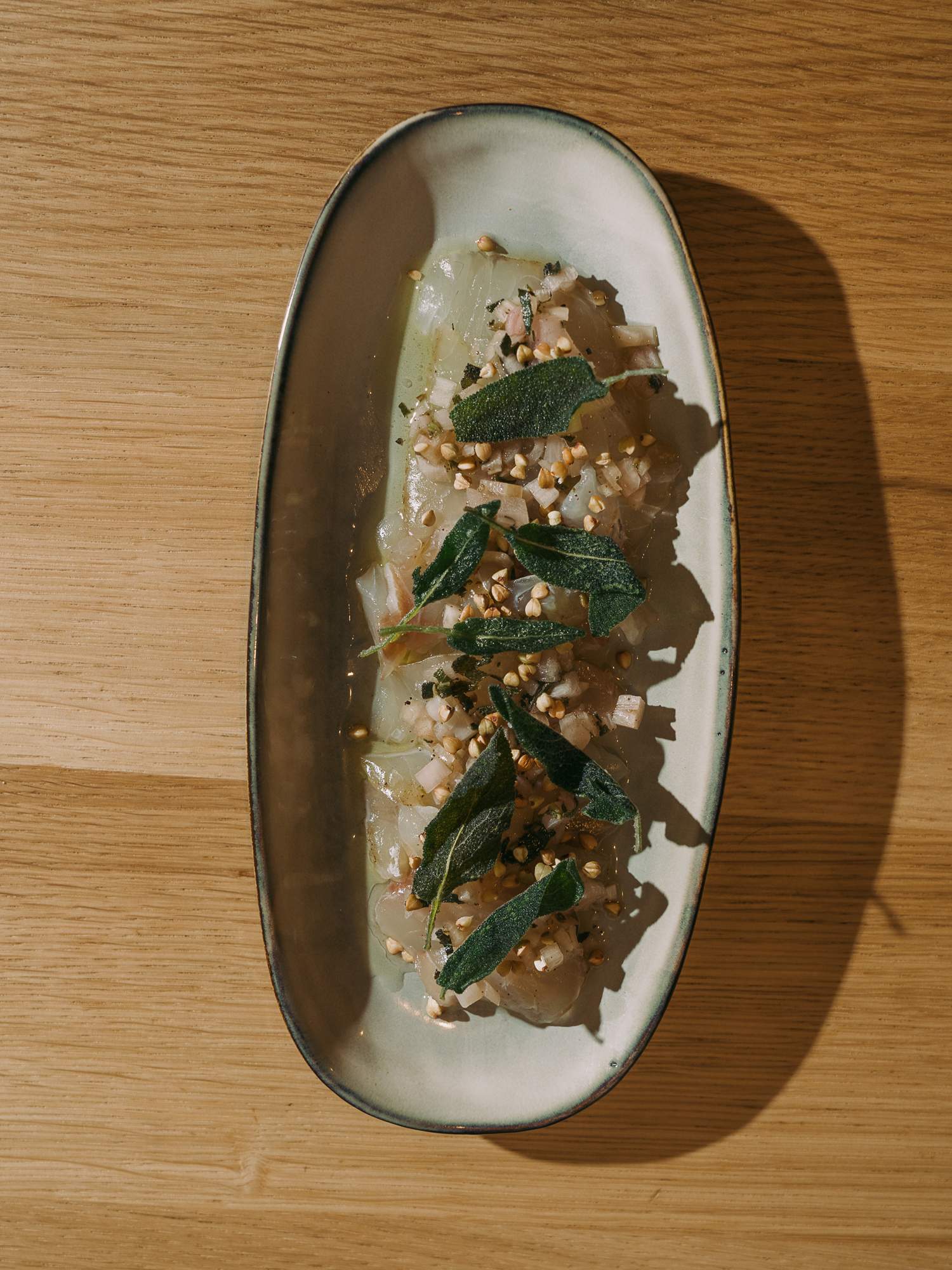 The founder's hands-on approach comes through in the design of the place. Rather than going for nondescript interiors by a faceless firm, he tasked his wife, furniture and interior designer Gesa Hansen, to kit out the sprawling space with custom-designed corkscrew-legged tables, burgundy Pierre Frey banquettes and oak-hued sculptures, inspired by the work of Compagnon's artist grandfather, Carlos Ferreira de la Torre. Given his desire to keep things in the family where possible, it's no surprise that this is the first of Compagnon's establishments to bear his surname.
groupe-compagnon.com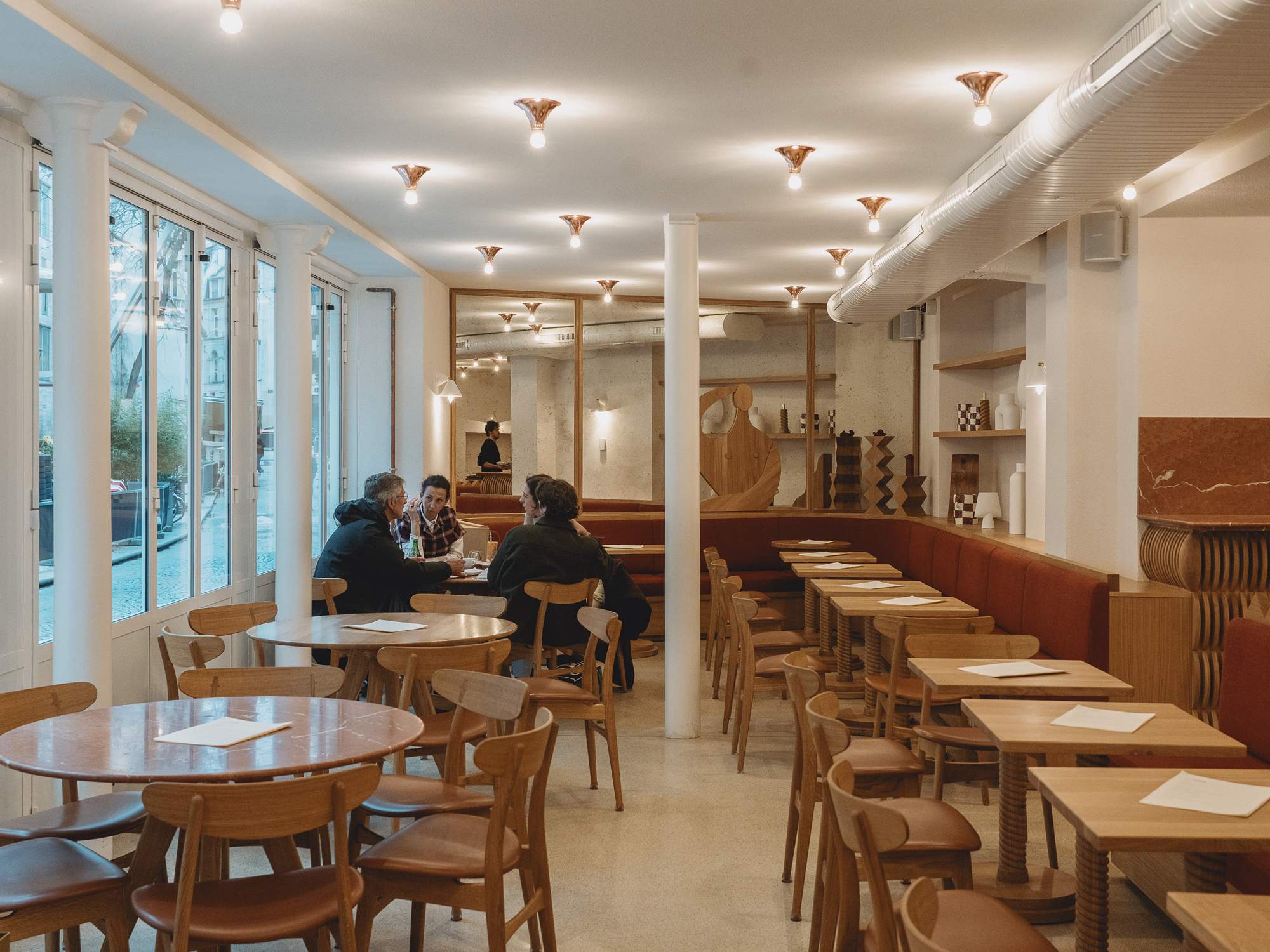 ---
White Mausu Black Bean Ketchup
Dublin
Genius comes in many forms, and is a title all too lightly bestowed on anyone from physicists to footballers. But please do believe us when we tell you that in the (ever-so slightly less lofty) pantheon of condiments, White Mausu's achievements are positively Pythagorean in their smarts. Dublin-based Jasper O'Connor, with partner and company co-founder Katie Sanderson, has grown a business making nutty, spicy rayu (a chilli sauce that goes on eggs and almost anything else) from a market stall into a sensation now stocked in more than 1,000 shops in 12 countries. It's forthcoming addition to the pantry shelf is a thick, umami-rich Black Bean Chili Ketchup with a very spicy kick. 
whitemausu.com
---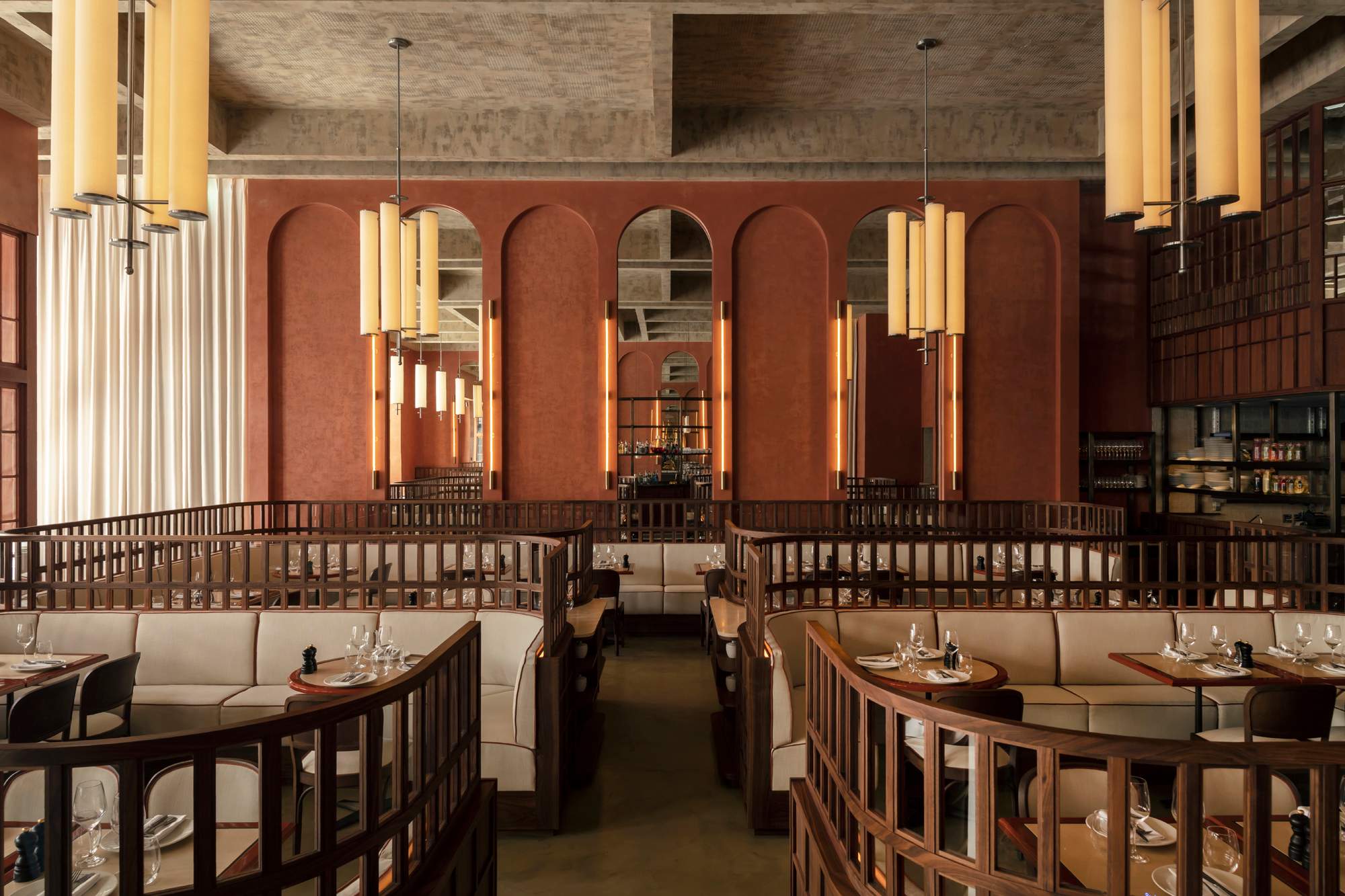 Maison François
London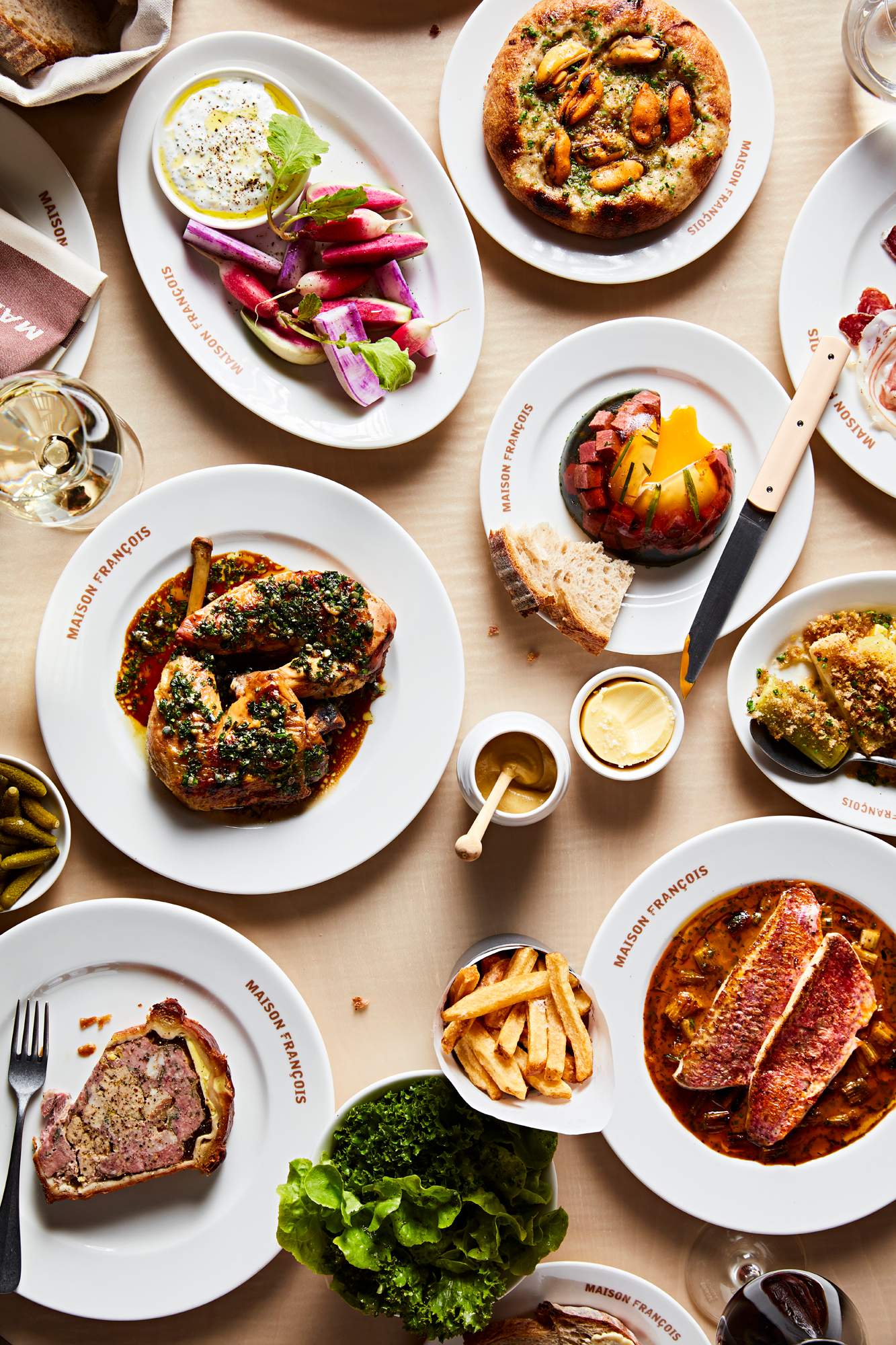 Maison François, just off central London's Jermyn Street, is a classically elegant brasserie that refreshingly avoids so many recent annoying restaurant ticks. Its clarity of approach is clearer than an Escoffier consommé: modern French food made perfectly, attended by smart, charming staff and a menu that requires neither solving nor much explanation. The wine cellar is quite something too. A local constituency of art dealers and shirt-makers provide an attractive crowd, seated neatly in cosy banquettes within a wood-panelled interior designed by John Whelan of architecture collective The Guild of St Luke. Classic starters of charcuterie, celeriac remoulade and oeuf en gelée are followed with fish of the day, entrecôte, roast chicken and a final act from a scene-stealing dessert trolley. And there's a basement bar for a deal-sealing armagnac.
maisonfrancois.london
---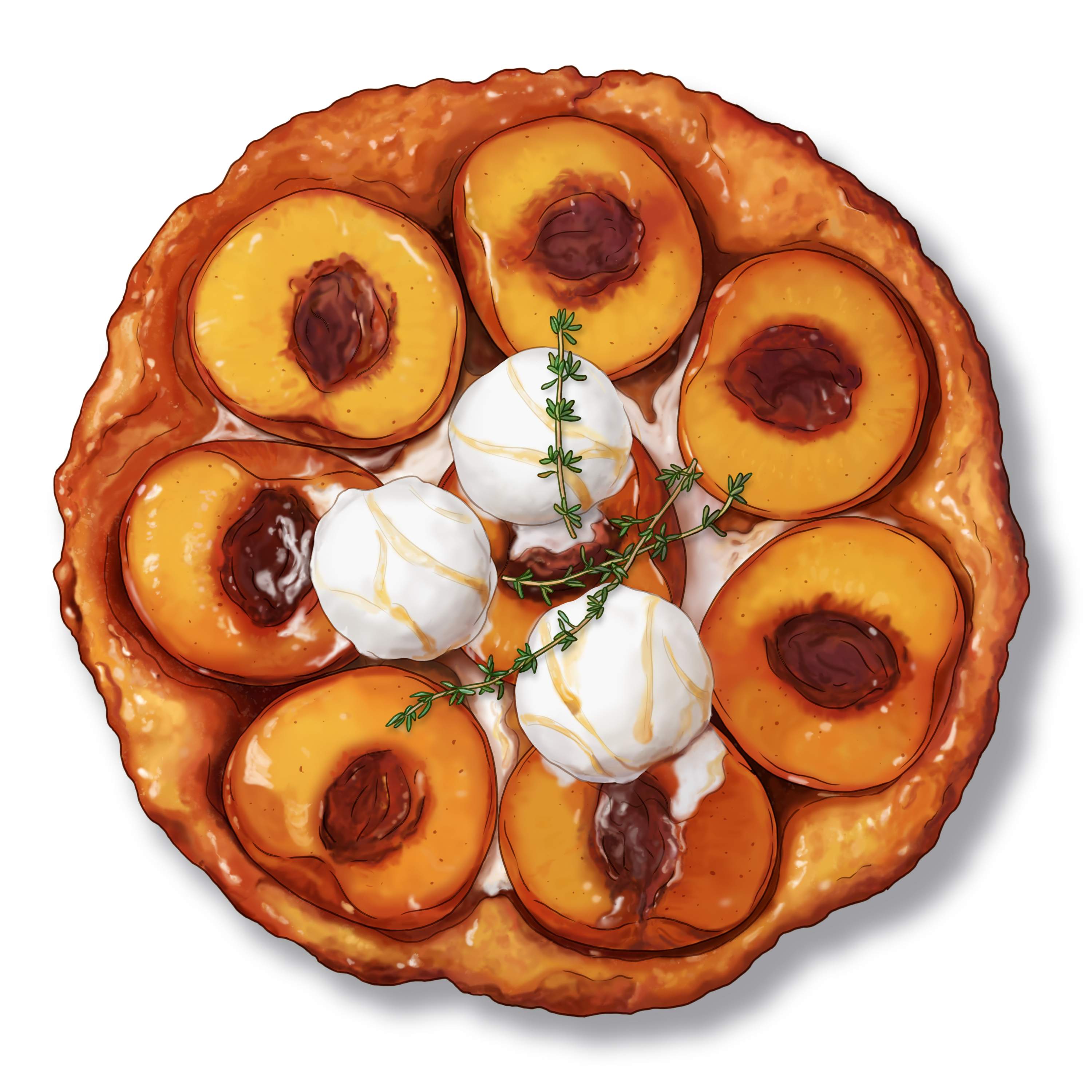 1.
Recipe
Peach tarte tatin with thyme
Ingredients
Dessert for 4 (hungry) people
1 vanilla pod, cut open
100g sugar
100ml water
50g butter
6 peaches
1 sprig of thyme
280g shortcrust pastry 
Method
1.
Cut peaches into halves, removing the pits.
2.
Preheat oven to 220C.
3.
Caramelise sugar with 2 tablespoons of water in a medium pan on a medium heat. Add remaining water and the split vanilla pod.
4.
Simmer caramel for 2 minutes until a syrupy consistency. Add butter in cubes and melt in caramel. 
5.
Use a 25cm diameter quiche tin, or oven-ready skillet or cake tin. 
6.
Pour the caramel into the tin and add thyme sprigs.
7.
Place peaches (cut side down) in baking pan, being careful not to burn yourself. 
8.
Roll out short pastry to a thickness of 30mm, to cover the baking tin. 
9.
Lift with the help of the rolling pin and cover with the peaches. Press down the edge while making sure the tarte is sealed and removing excess pastry from the sides. Prick the dough with a fork.
10.
Bake the tart in the oven for 20 minutes. Remove and let it stand for five minutes. 
11.
Cover tray with a larger dish and turn out the tart using a plate. Serve warm.
For weekly recipes and food scoops sign up to our Sunday Weekend Edition newsletter for free at monocle.com/newsletter.
---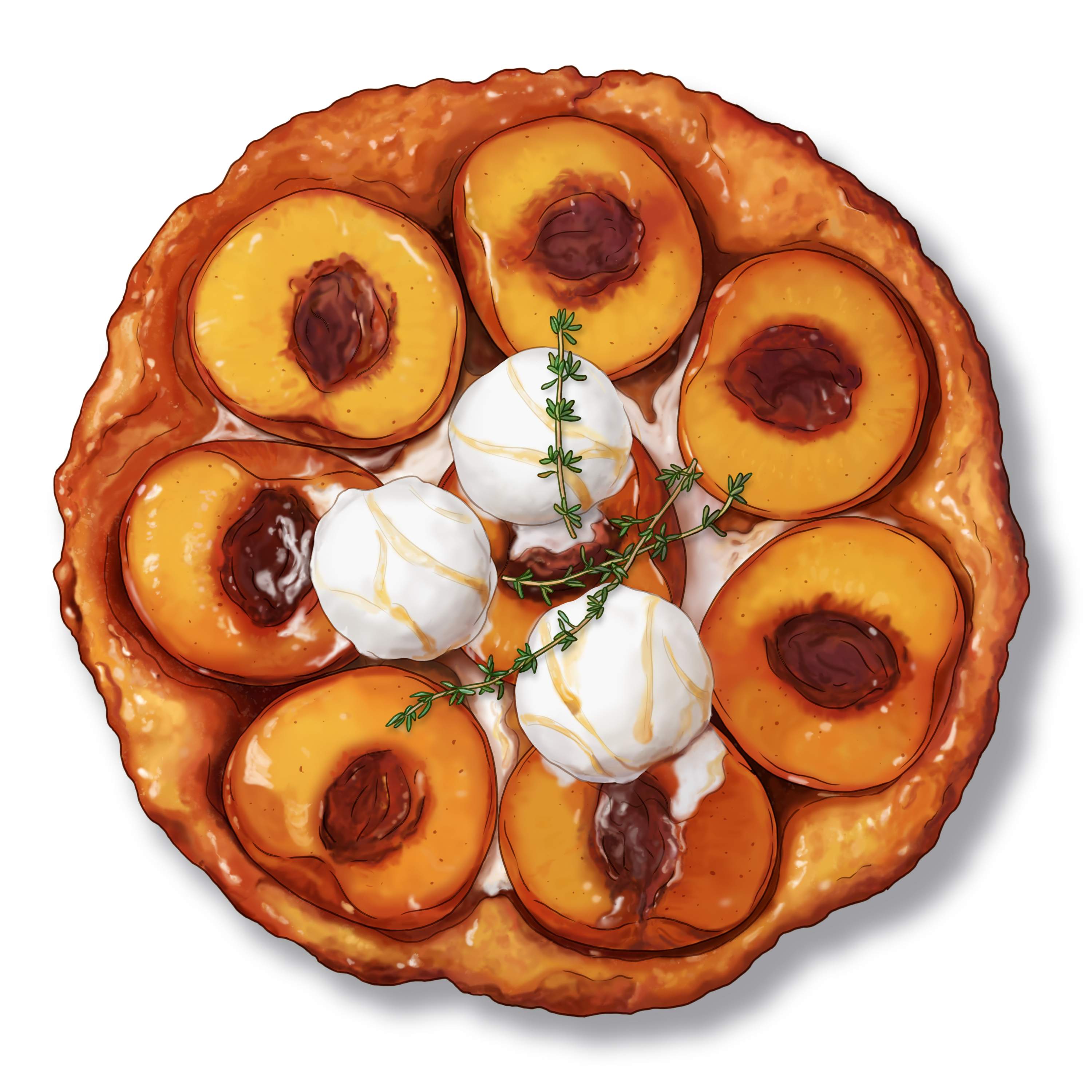 2.
Recipe
'Capuns'
Ingredients 
Serves 4 as a main or 8 as a starter. Makes 40 capuns
400g plain white flour
3 large eggs
100ml whole milk
Salt, pepper and nutmeg to taste
100g dried sausage, such as Landjäger or similar (cut into 5mm cubes)
100g raw ham, such as Bündnerfleisch or similar (cut into 5mm cubes)
10g parsley, finely chopped
10g chives, finely chopped
10g mint, finely chopped 40 chard leaves
400ml good quality beef stock
400ml single cream 100g of semi-hard cheese (ideally of the Grisons mountain variety)
Method
1.
Mix flour, eggs, milk, sausage, raw ham, herbs and spices in a large bowl until they form a dough.
2.
Put a spoonful of dough into every leaf, forming them into watertight parcels that keep their form (you can blanche larger, tougher leaves first to make them easier to fold).
3.
Preheat the oven to 200C. In a pan, bring the stock and cream to the boil then add the sealed capuns in batches and simmer for about 8 minutes each.
4.
Remove the capuns with a slotted spoon and place them side by side, but not touching, on a baking tray.
5.
Reduce the cooking liquid by half and pour the remainder over the capuns in the dish, then sprinkle with cheese. Bake in the oven for 25 minutes. Serve warm.
ralphschelling.com
photographers:  Alex Crétey Systermans, Michael Bodiam. images: Steven Joyce, Oskar Proctor. illustrator: Xihanation