Design: Manufacturing / Turkey
Well furnished
The city of Inegöl is building on its woodworking heritage to become a furniture-making powerhouse.
The small Turkish city of Inegöl has seen its image change significantly over the past few decades. "When I was a kid, I remember passing through the city and eating its famous meatballs – that was what it was known for," says Kemal Erol. "But in recent years furniture has started to dominate Inegöl's identity."
It's this modern identity that drew Erol back to the city of 180,000 people some 20 years later as founder of Vivense, one of Turkey's leading furniture retailers and homeware brands. The company, which was established in 2013 and now has more than 100 showrooms, started out selling select pieces by furniture manufacturers and now collaborates with bigger makers to create its own timber-framed collections, 80 per cent of which are made in Inegöl. It means that if you're sitting on one of Vivense's mid-century-style armchairs, sleek sofas or dining chairs, it's likely that they were made in this small Turkish city.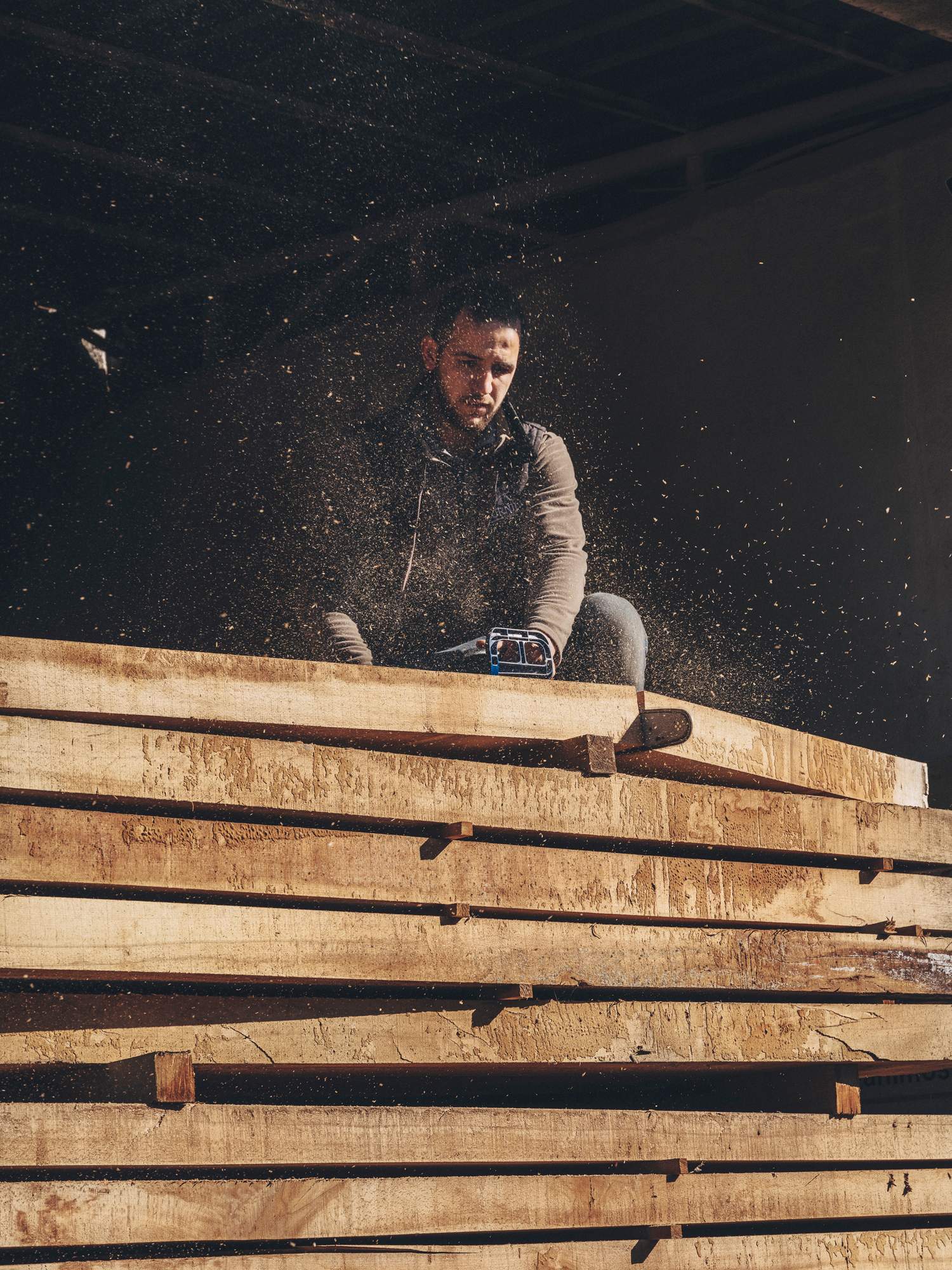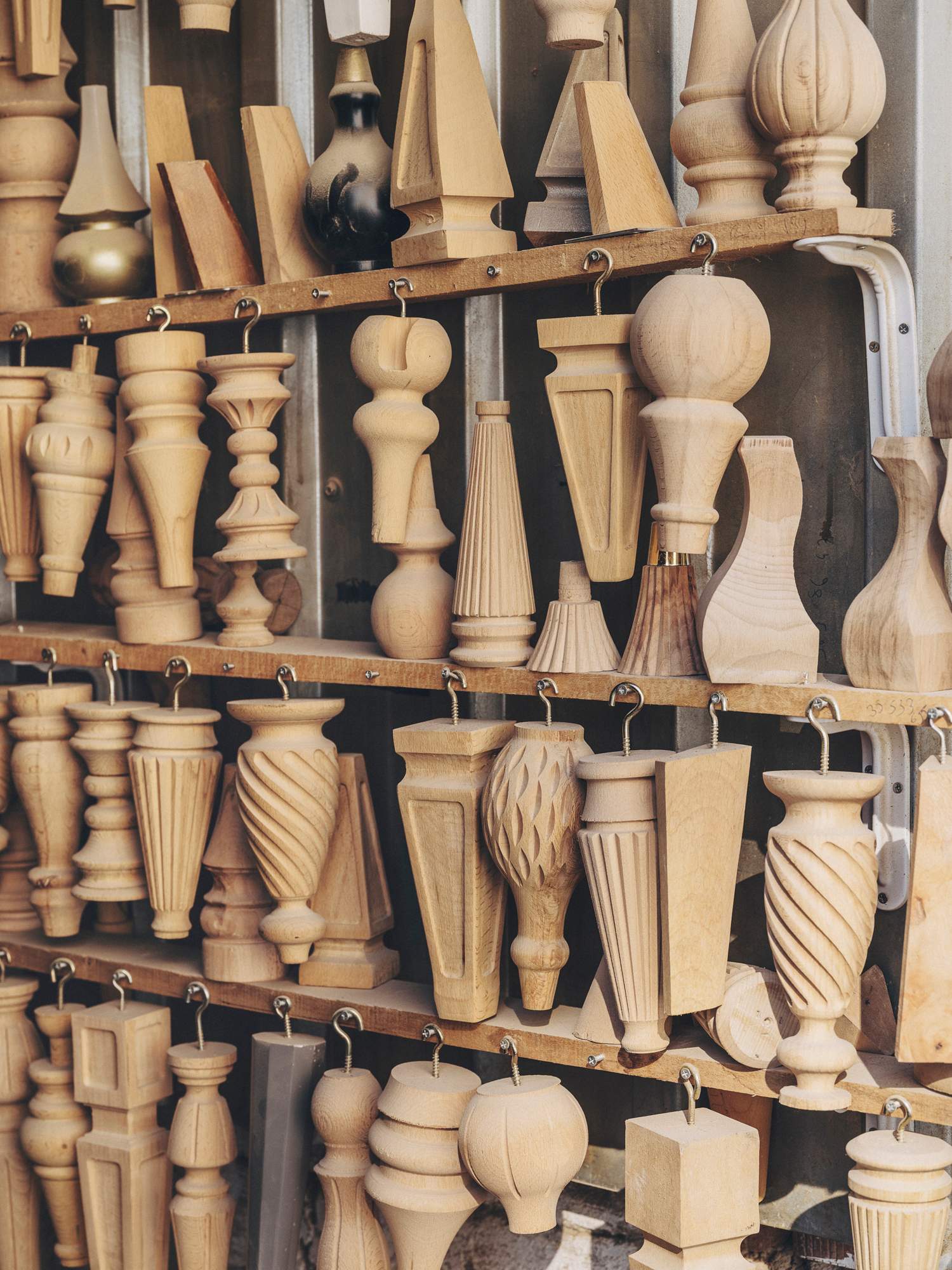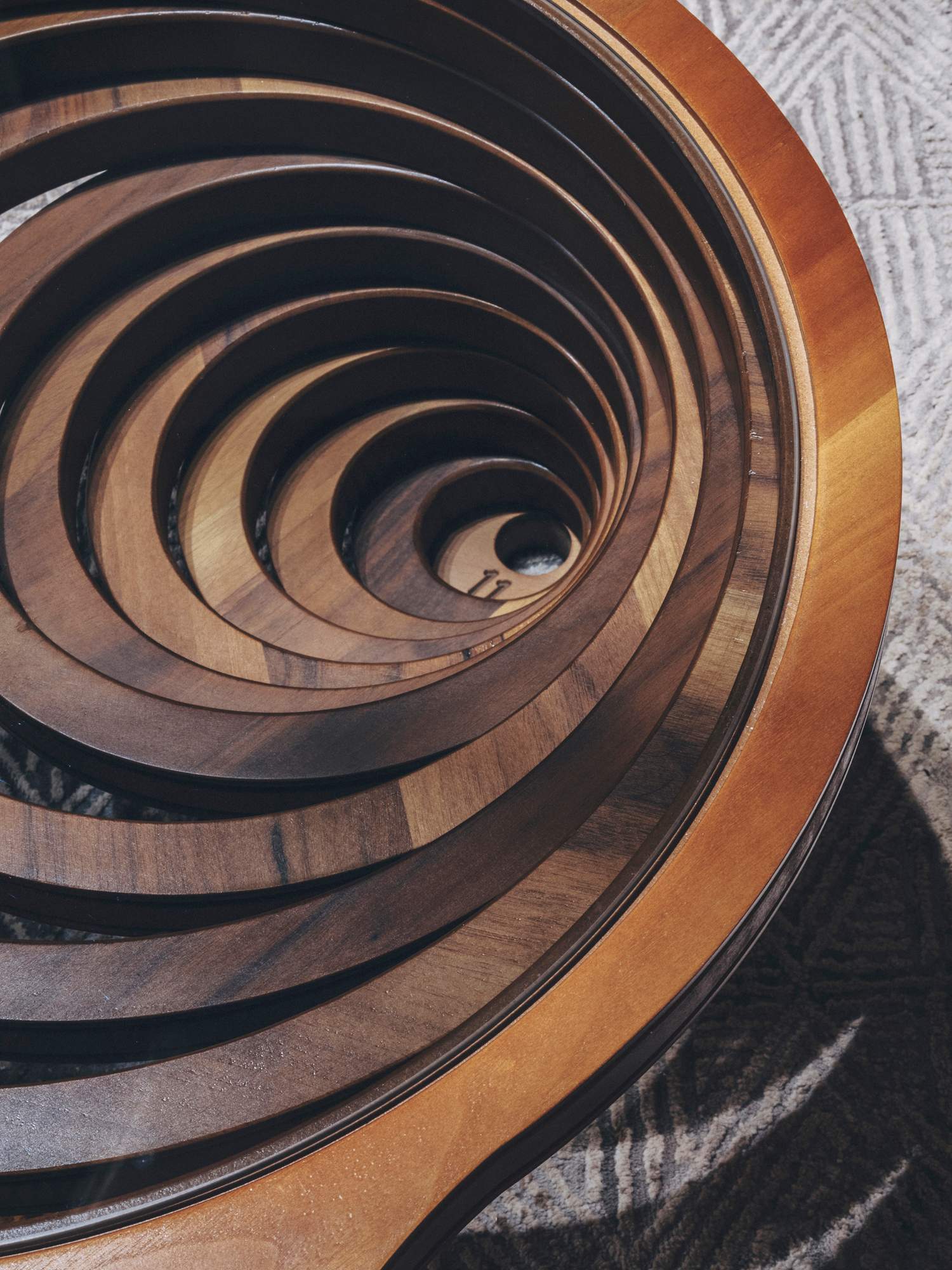 Located in the western province of Bursa, 45km from the namesake regional capital, Inegöl is surrounded by mountains covered in beech, pine and oak trees. Nearly 50 per cent of the land within the city's municipal boundaries is forest and the heritage of the timber industry runs deep here. Five hundred years ago, Inegöl supplied the wood for the Ottoman Empire's naval vessels and for paddles (called peels) commonly used in woodfired pizza ovens.
Today these forests are managed by the state, which oversees the felling and delivery of timber to the city's furniture manufacturers, which first emerged in the 1940s. These businesses prospered before booming in the 2010s thanks to the likes of Vivense. Now some 2,000 manufacturers and 40,000 people work in the furniture industry here, making timber-framed sofas, armchairs, dining and side tables and – yes – ottomans. Collectively, these companies have helped Turkey to become a global furniture player; the country's furniture exports increased from €170m in 2001 to almost €2.6bn last year. And, despite its relatively small size (the other Turkish furniture hubs of Ankara, Izmir and Kayseri all have populations of more than a million), Inegöl has contributed 20 per cent of the total figure.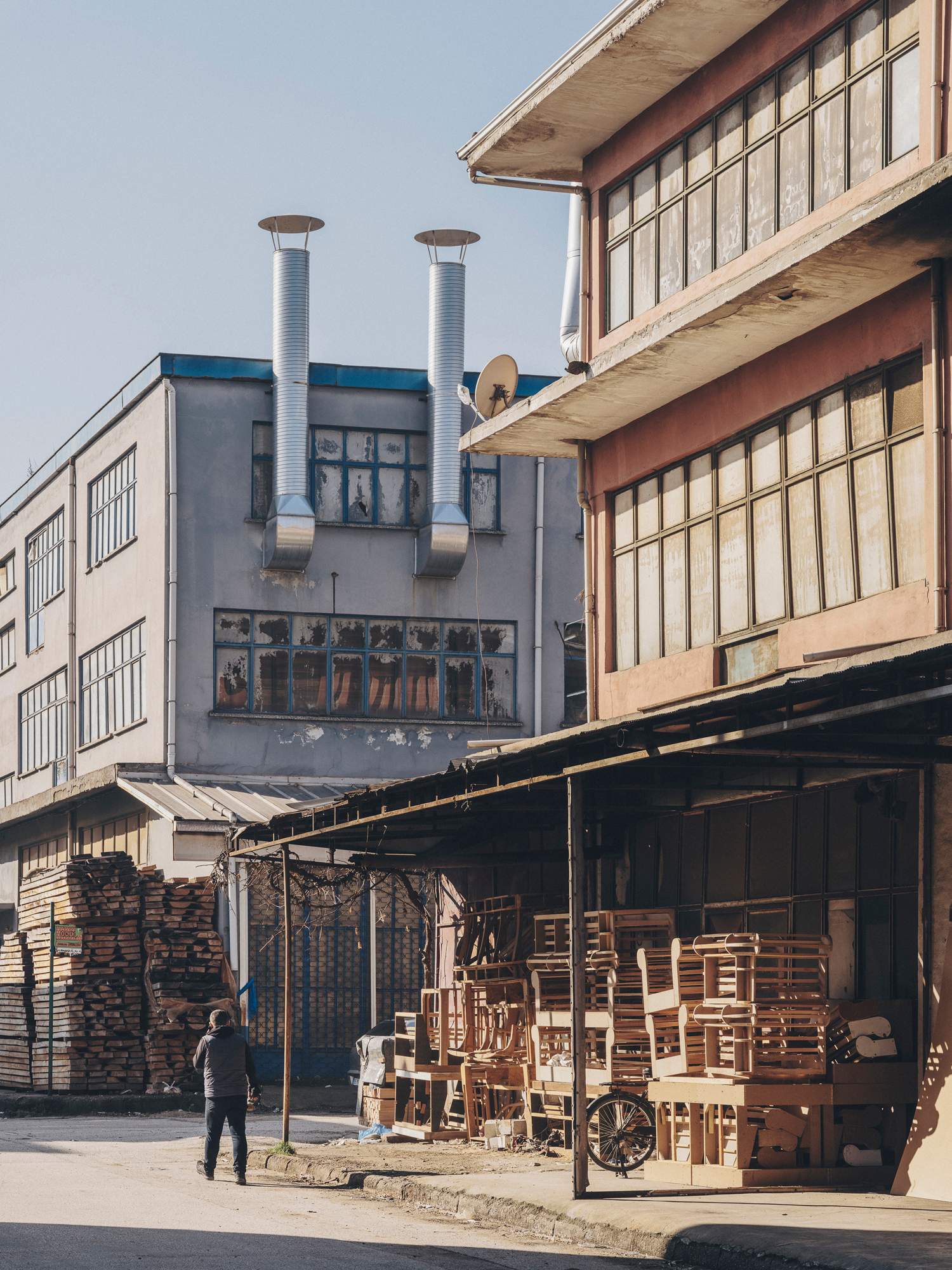 This, Erol says, is largely thanks to the development of the city's cohesive furniture ecosystem. More than just a manufacturing hub near to its raw materials, the city has many logistics companies that deliver furniture to all parts of Turkey and Europe. It's also home to Starwood, the region's biggest plywood factory and Serra, one of Turkey's largest foam-makers; both are complemented by the presence of wholesalers making hardware and glass, and an emerging design scene. And, if you're looking for proof of the thriving "ecosystem", then Serra's factory production manager Esat Oyan has it. "Last week, two entrepreneurs from England came to me and told me they were planning on producing sofas in Inegöl to ship back to the UK," he tells Monocle. "I asked them why they chose Inegöl and they said that it was simple: they can find any material they want for furniture production within 10km of the city centre."
Mustafa Balci, chairman of furniture brand Weltew and head of the Turkish Furniture Manufacturers Association, also credits this cohesive offering of logistics, materials and makers for Inegöl's success – but says it's also aided by the town's heritage. "If you are from Inegöl you have the skills to build furniture; you are born into it. It's the culture of the town. Everyone respects furniture here. Even the trucks in the city are of a different size to specifically accommodate furniture."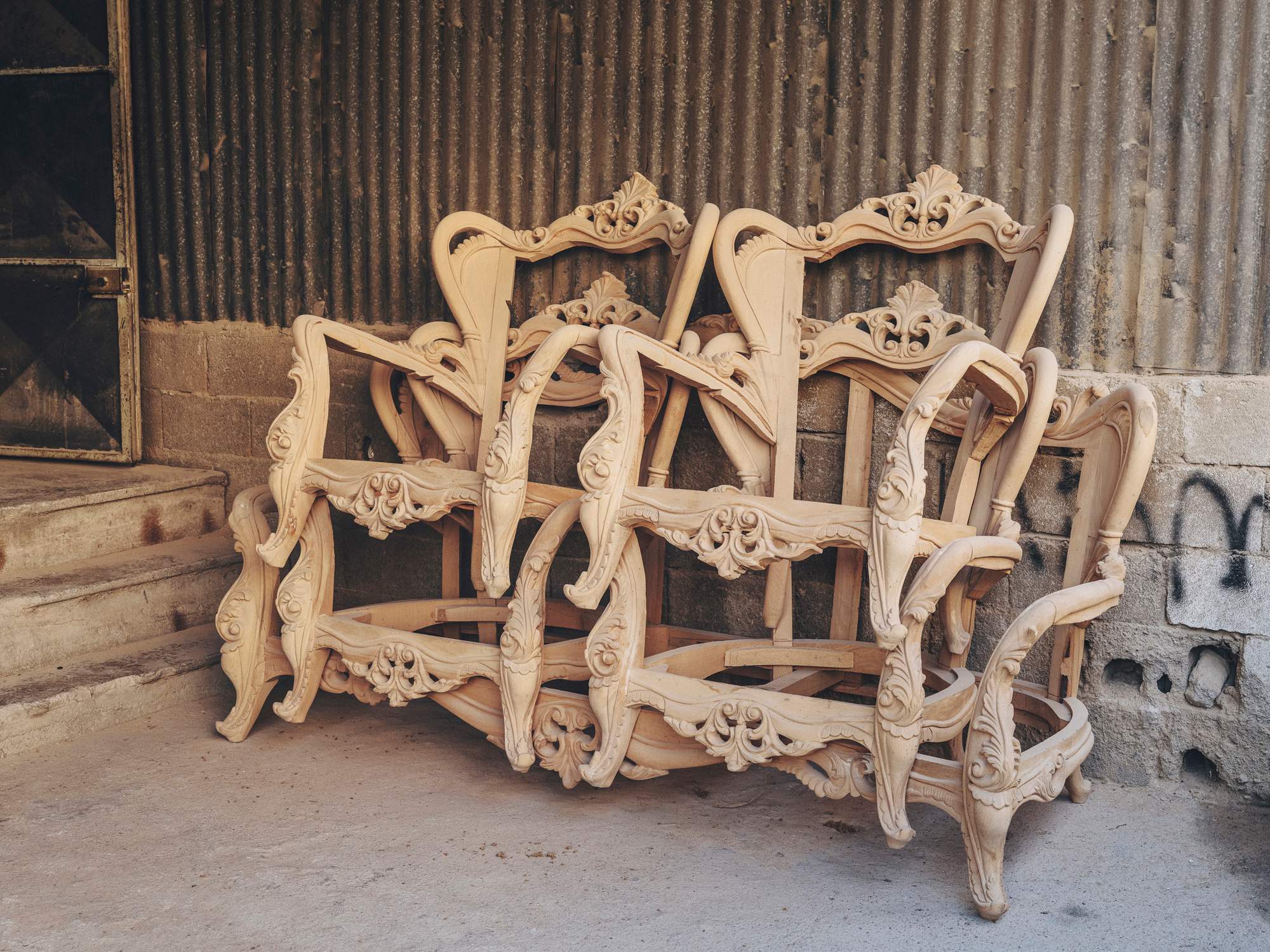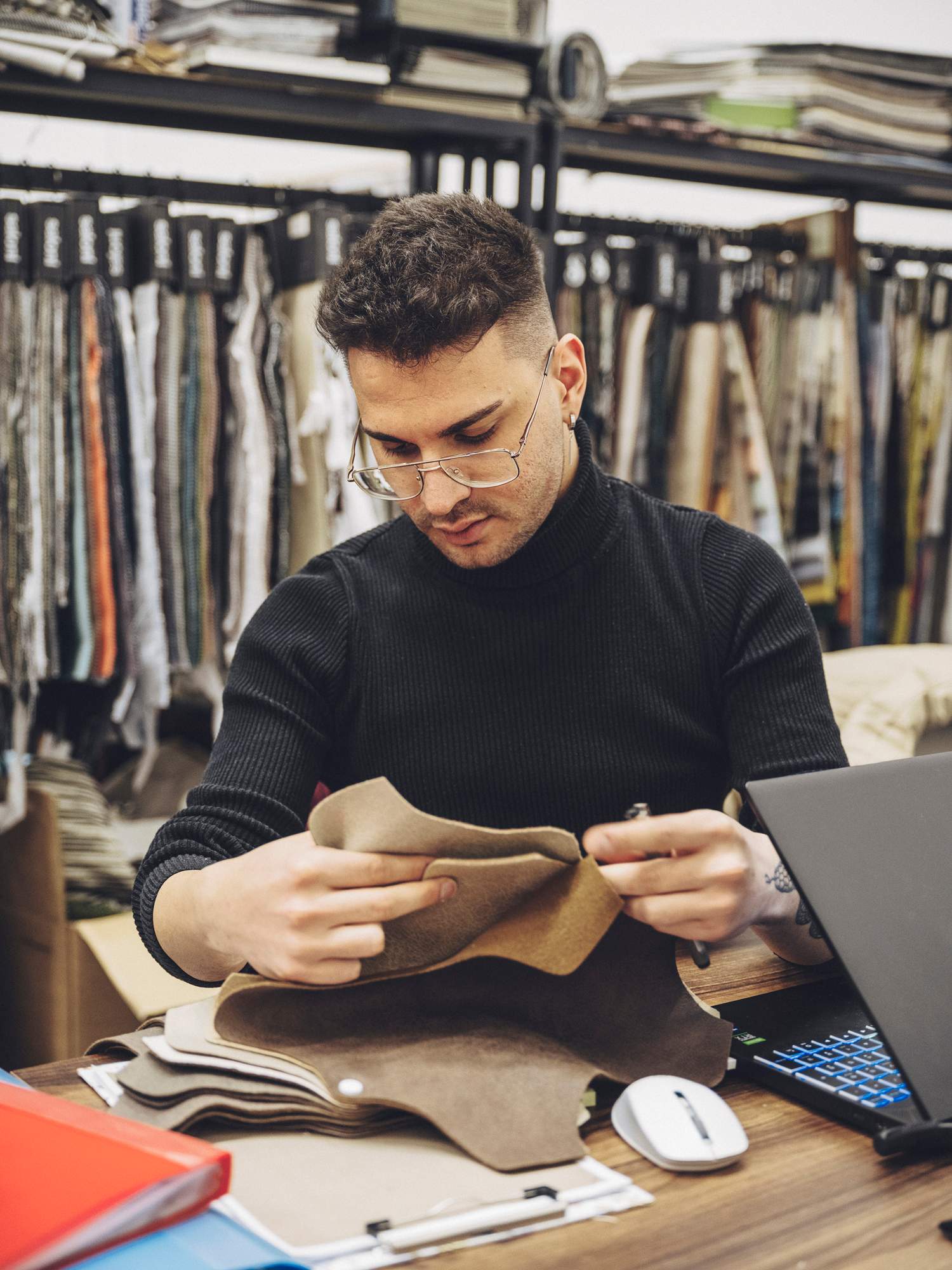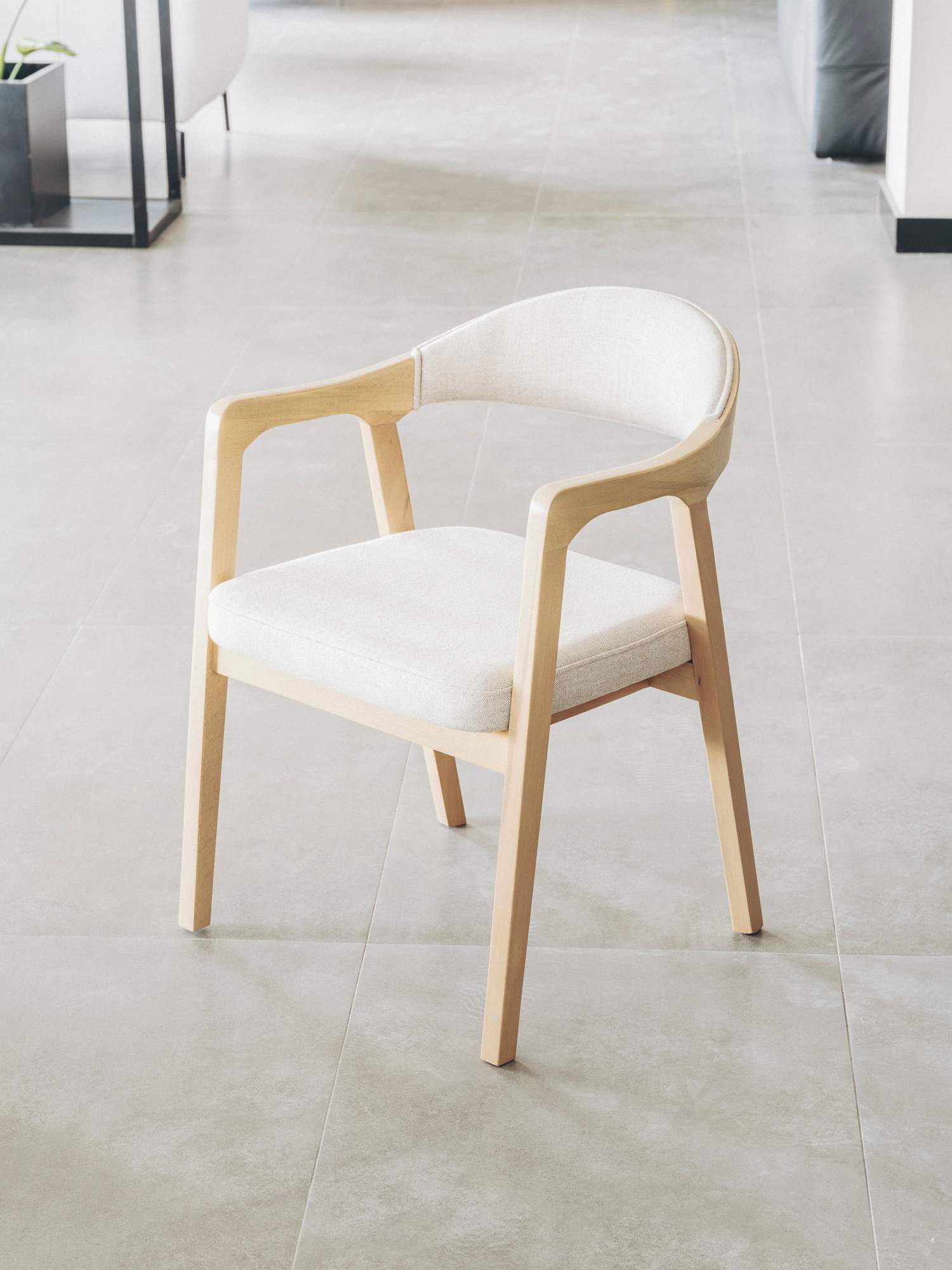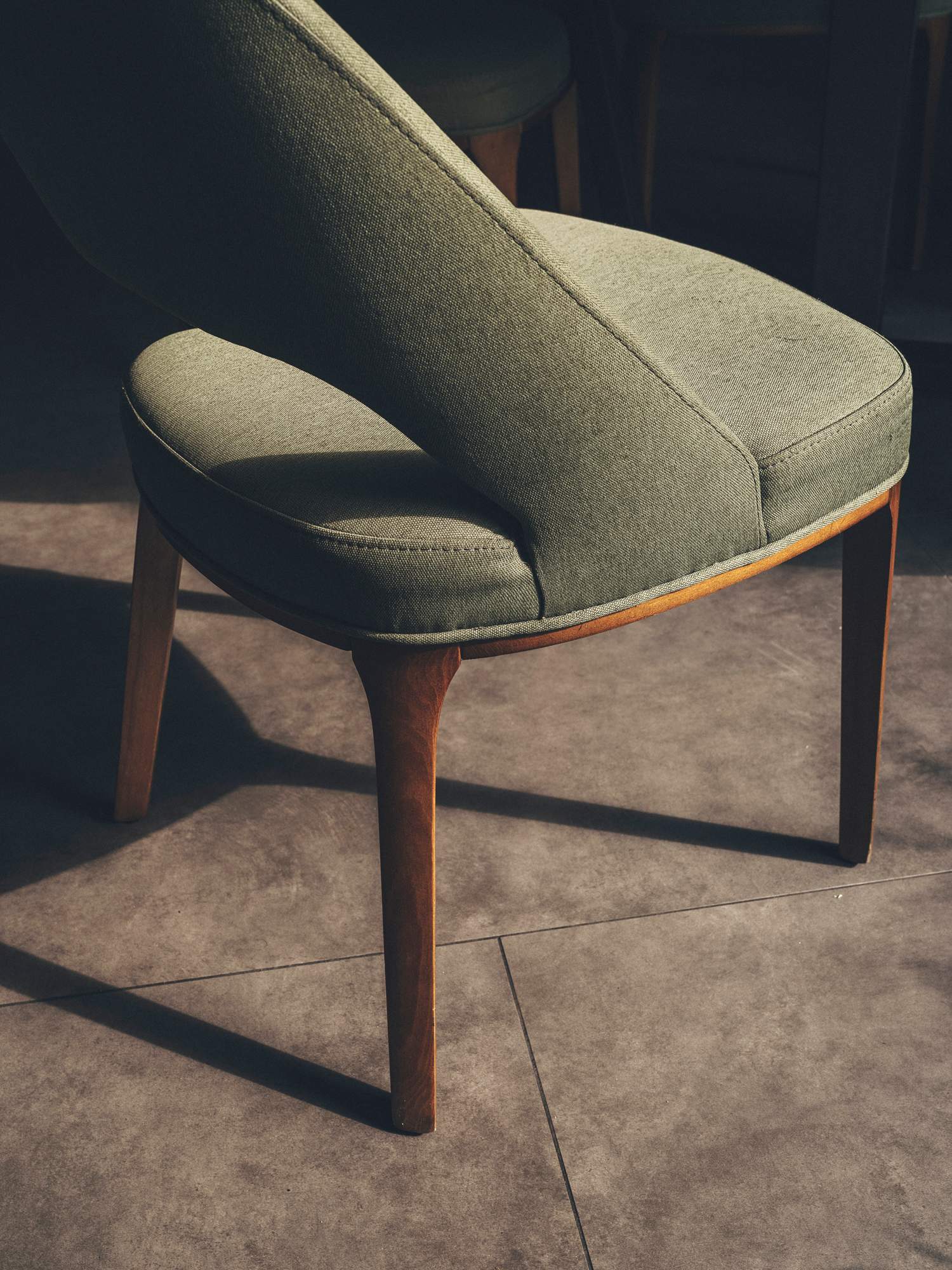 Balci is sure that the other furniture hubs in Turkey don't have this sort of culture, explaining that they're typically insular and secretive. But in Inegöl people lend money to competitors who have fallen on hard times so that their businesses stay afloat – all in the name of keeping the supply chain humming. "When we have a coffee and socialise, the main subject of discussion is furniture," says Balci. "We'll ask, 'What are you designing? How are you making it?' We're always working and thinking about furniture – even in our spare time." 
"If you are from Inegöl you have the skills to build furniture; you are born into it. It's the culture of the town. Everyone respects furniture here"
While the camaraderie is integral to the success of Inegöl, the furniture industry's biggest strength here is its scale. There are both large, commercial furniture operations and smaller, boutique workshops all feeding into the industry's success. Hundreds of artisan workshops are scattered about the city, with a large cluster on the aptly named Mobilya Sokaks ("furniture streets"), which peel off one of the city's main traffic arteries.
Nestling among these lanes are workshops where makers are skilfully crafting furniture (if you're an adept negotiator, you might even be able to have your own piece made). Here, raw lumber dries in the sun on street corners and completed pieces sit by the kerb waiting to be collected by delivery companies. Larger operators, meanwhile, are scattered throughout the city, with a cluster of sizeable factories in a newly zoned industrial area a 20-minute drive from the urban centre.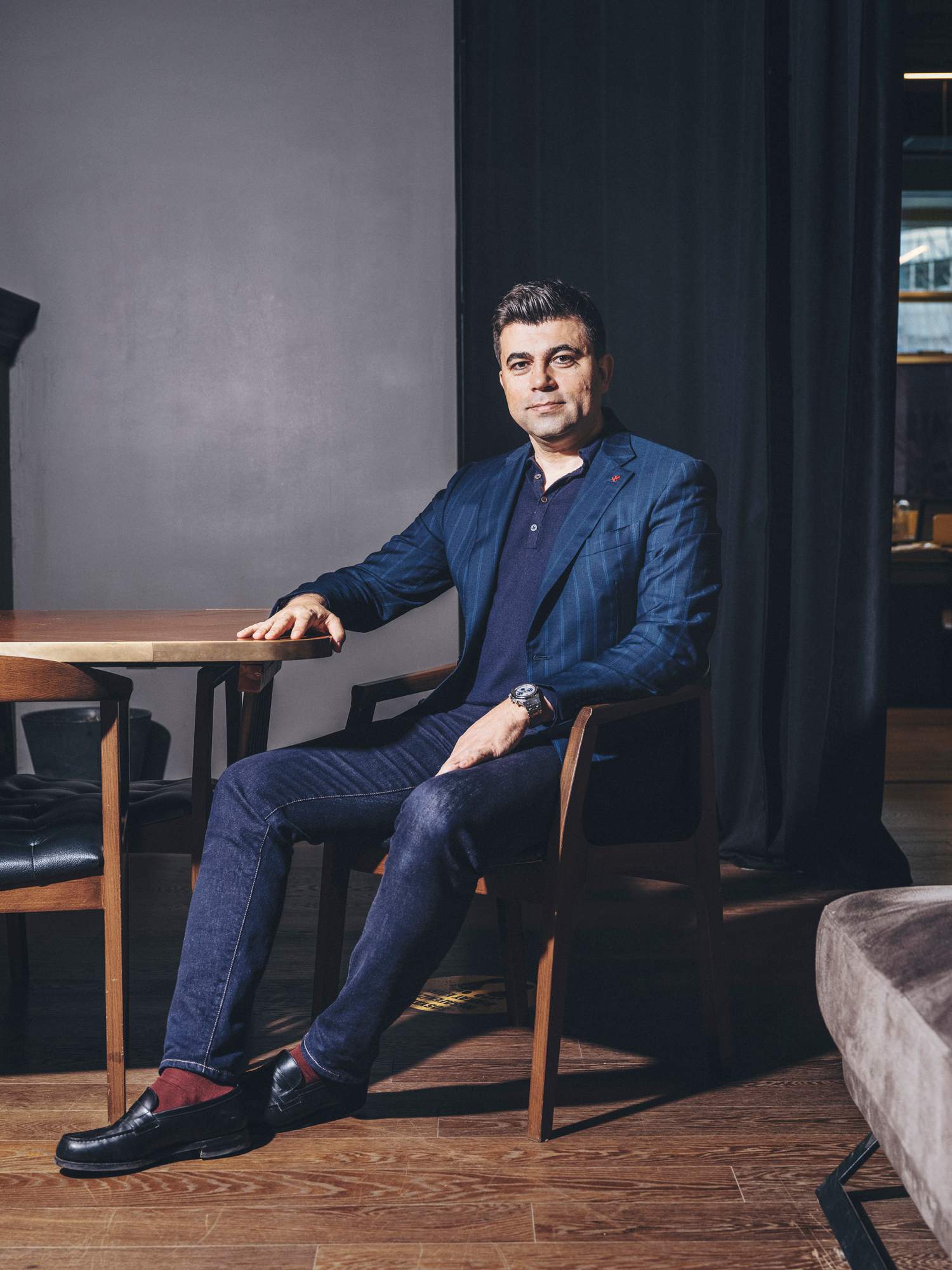 This variety of operational scales means that every potential buyer – from architects seeking one-off pieces to multinational furniture brands in need of large-scale production by big manufacturers – can find a partner in Inegöl. Such a set-up is also a boon for the makers and for people wanting to set up their own business. Here, with only a small amount of capital, you can establish a workshop and, quite literally, build up.
So what's Inegöl's weakness? The quality of the furniture, perhaps. But Vivense's Erol says that it's getting better. "Inegöl furniture has really stepped up in terms of design and standard. In the past 10 years, many brands have matured and employed designers to help them manufacturer quality furniture," he says. "It's profitable and they're investing in their businesses, visiting and exhibiting at international fairs such as Salone del Mobile, which means that their vision expands and the quality grows."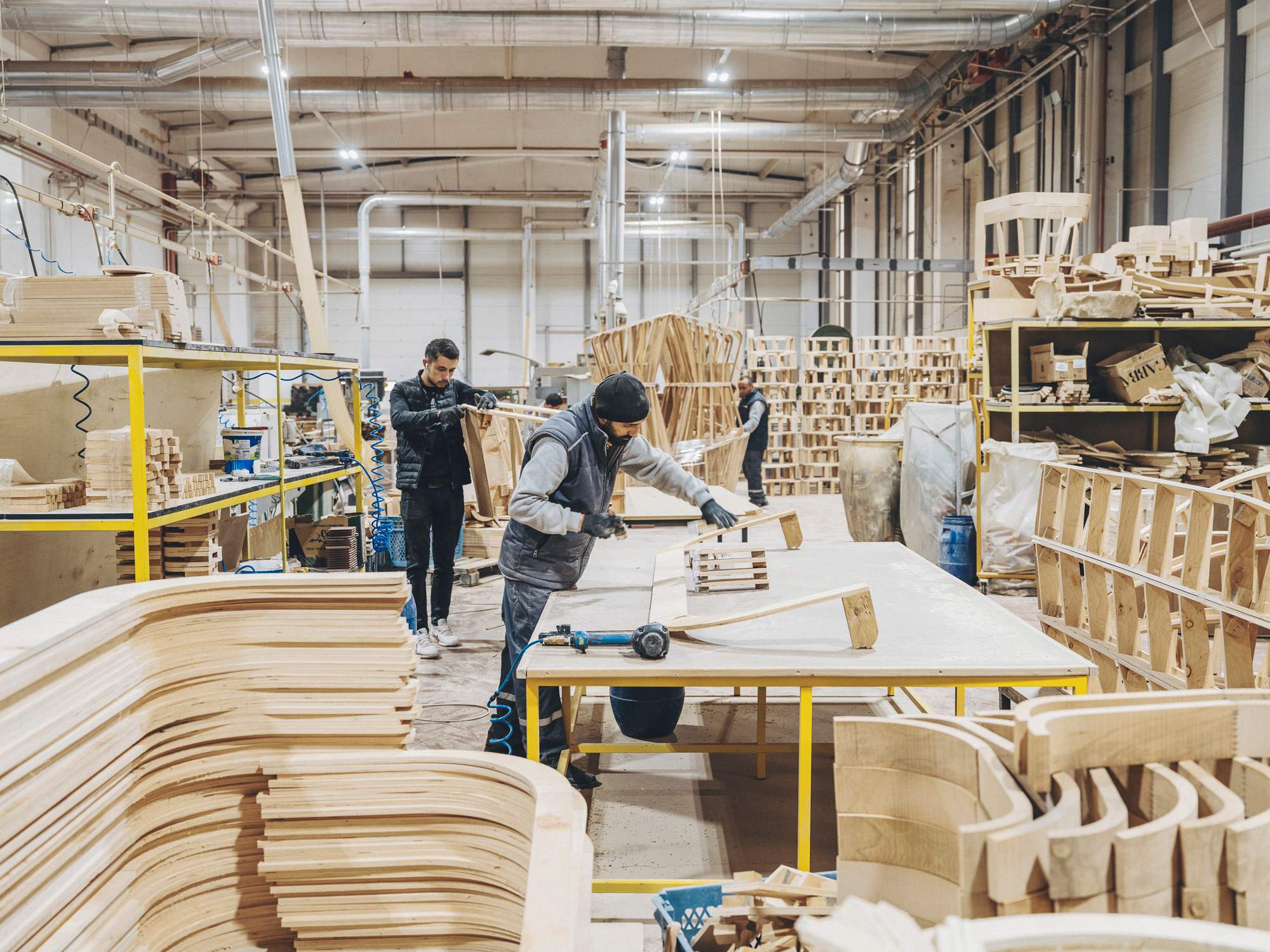 Playing a key part in reshaping this narrative are companies such as Saloni, which is well regarded for its sofas and dining sets. "We craft our products as if the customer was going to pull them apart and look inside," says Tamer Degirmenci, Saloni's plant manager while carefully observing a worker stapling fabric over a foam-covered timber chair frame. "All the details are very important."
"Our furniture industry is embracing all kinds of innovation and technology"
Saloni's success is due to improvements in the city's talent pool too: the company hires students from the two, newly opened design schools. "We have the furniture high schools, are establishing a design centre and building new industrial zones to host more manufacturers," says mayor Alper Taban, who is aiming to give the furniture industry here an edge over its competitors by providing it with state-of-the-art infrastructure and resources. "We are working with [regional partners] to establish a fast train to reach key ports, such as Bursa and Istanbul, more quickly," he says. "Our furniture industry is embracing all kinds of innovation and technology."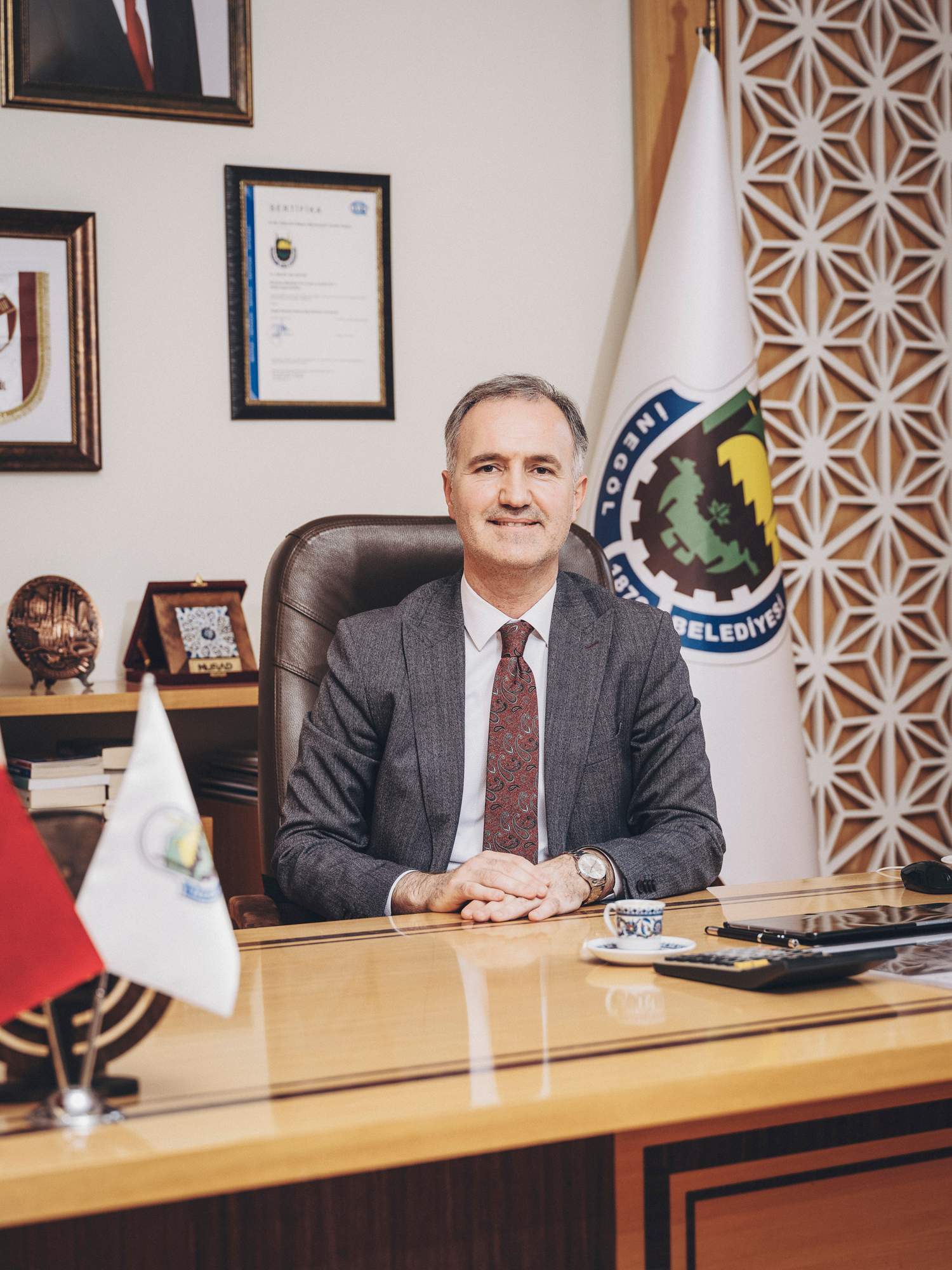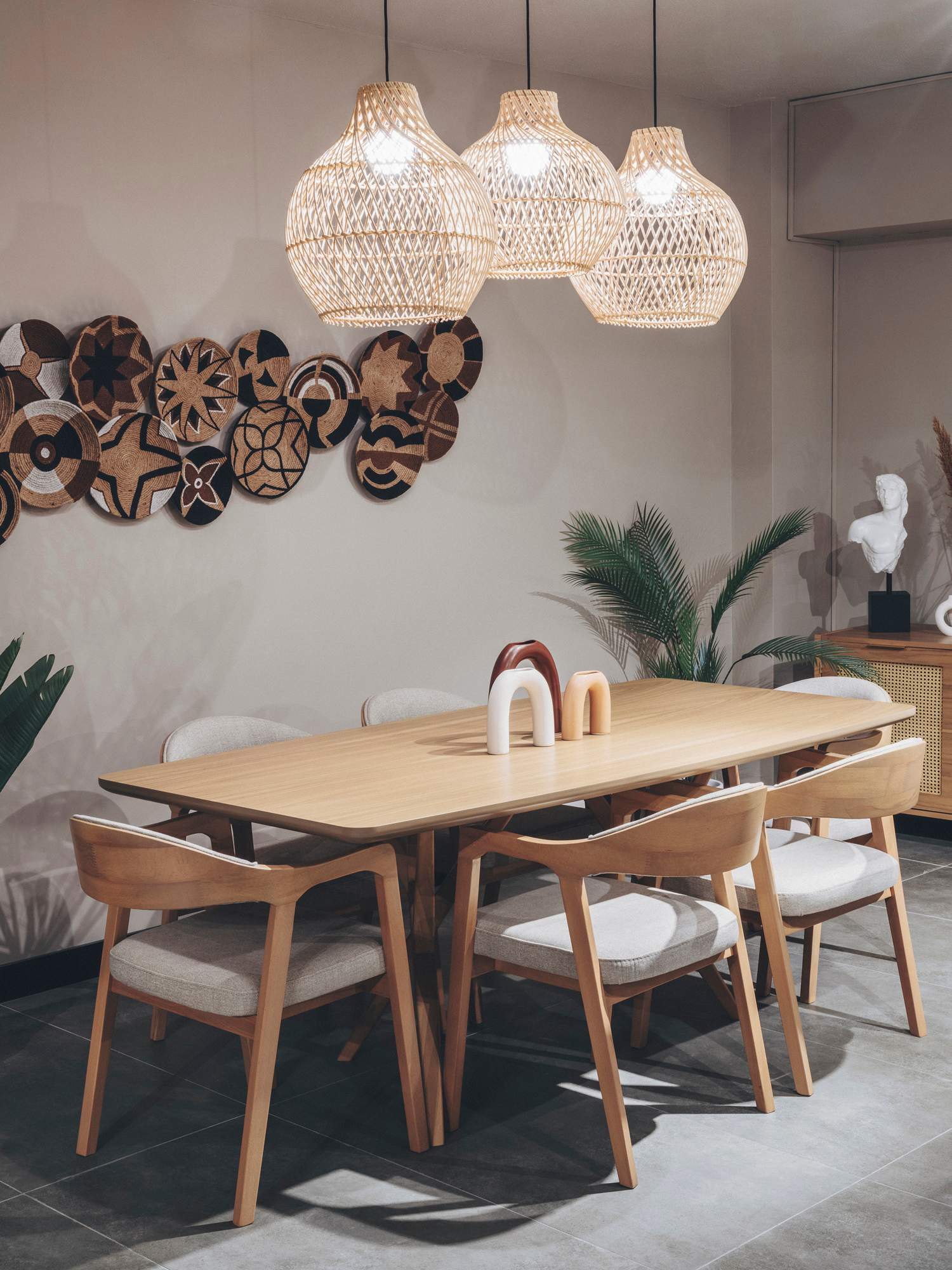 It's hoped – by Taban and companies such as Vivense, Saloni and Weltew – that this will create an industry of workers who are both makers and creatives, who can quickly and easily share their work with buyers in the US, Europe and the Middle East.
All of this will help Inegöl continue to play a role in Turkey's quickly growing furniture industry. And it means that Inegöl is set to become more than just a furniture-making hub but a design city too. Soon, when a young child is driven through Inegöl, they'll think of chairs, sofas and dining tables first – with tasty meatballs, no doubt, a close second.